About
Medanta - The Medicity is one of India's largest and most prestigious multi-super specialty medical institutes. Spread across 43 acres in Gurgaon NCR. It has 9 institution spread all over...
...more
Medanta - The Medicity is one of India's largest and most prestigious multi-super specialty medical institutes. Spread across 43 acres in Gurgaon NCR. It has 9 institution spread all over India and over 20 specialty divisions and departments, which assists with clinical care, education and research. Medanta has hired most experienced doctors like: Dr. Rajiva Gupta, Dr. Lalita Sekhar, Dr. Pankaj Sahu, Dr. Arvinder Singh Soin, Dr. Rakesh Kehra, Dr. Amit Misri, Dr. Amit Kumar Mahapatra e.tc. Who work under the following department, ie. Cardiologist, Pediatrician, Urologist, Nephrologist, Pulmonologist etc. It provides various Amenities to its visitors like: Dialysis service, Blood bank, Emergency Service, ATM for the financial support, online report access, Ambulance service and so on. Medanta works under various Specialities of Emergency medicine, Cardiology, Vascular surgery, Oncology, Neurosurgery, Gastroenterology, Diabetology etc. Medanta equipped with latest technologies. Save your time and book an appointment online in Medanta on Lybrate.com. Lybrate.com nexus with a number of multi- super speciality hospital in India. You will find hospital on Lybrate.com. Find the best clinic online in Gurgaon. View the profile of medical specialists and their reviews from other patients to make an informed decision.
Location
Photos (17)
















View All Photos
Videos (1)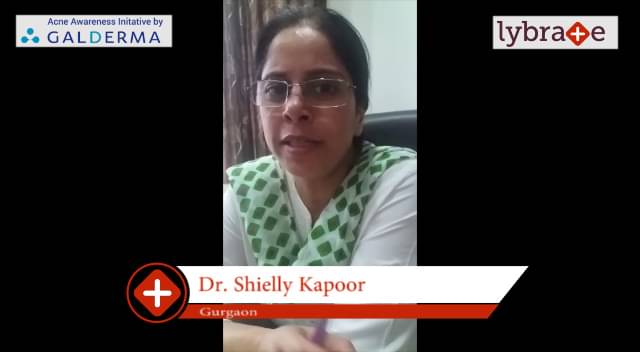 Amenities
Dialysis services
Speciality Clinics
Telemedicine services
Air Ambulance services
Blood Bank
Parking
Internet/Wifi
Reception
Diagnostic Lab Service
Emergency Service
24x7 Pharmacy
Cafeteria
ATM
Travel Desk
Waiting Lounge
Prayer Room
Intercontinental Food
International Interpretator
Money Changer
24*7 Timings
Smart Health Card
Cloak Room
Valet Parking
Food Court
Financial support services
Concierge services
Wheel chair assistance
Home care services
Online reports access
Ambulance
Network Hospital



Building No. 10C, Upper Ground Floor, DLF Cyber City, Phase II

,

Gurgaon
Get Directions
Specialities

Emergency Medicine
Cardiology
Aims to provide effective diagnosis and treatment related to cardiac and circulatory problems

Vascular Surgery
Oncology
Offers high quality care to patients with tumours, especially those that are cancerous
Gastroenterology
Offers qualitative care to patients suffering from stomach and intestine problems
Neurology
Offers specialized healthcare to patients suffering from disorders of the nervous system
Dermatology
Aims to deliver the highest quality of care to patients with skin disorders

Diabetology

Robotic Surgery
Internal Medicine
Deals with the careful understanding and treatment of adult diseases
Nephrology
Deals with the diagnosis and treatment of conditions affecting the kidneys
Urology
Offers cumulative treatment of problems of the Urinary tract and male reproductive organs
Cosmetic/Plastic Surgery
Offers various surgical and non-surgical procedures to patients willing to enhance their appearance

Liver Transplant Surgery
Neurosurgery
Aims to deliver cumulative healthcare for disorders related to the brain and spinal cord
Pulmonology
Offers specialized care in the treatment of pulmonary diseases and conditions

Surgical Gastroenterology
Ophthalmology
Concerns itself with the treatment of diseases related to the eye
Hematology
Offers qualitative care to patients suffering from blood related disorders
Somnology
Effectively treats patients with clinical sleep conditions and disorders
General Surgery
Offers extensive care to patients suffering from abdomen related medical issues
Radiology
A speciality, which uses hi-tech radio imaging for diagnosis of various medical conditions
Pediatrics
Aim to offer the best form of childcare to infants and children up to 18 years

Pediatric Surgery
Orthopaedics
Concentrates on efficient treatment of injuries and problems of the musculoskeletal system
Dentistry
Offers excellent dental care to patients with various oral and tooth conditions

Cardiothoracic Vascular Surgery
Anesthesiology
Concentrates on preoperative medicine and the administration of anaesthetic drugs prior surgery
Endocrinology
Offers quality care to patients with medical problems related to the endocrine glands and hormones
Bariatrics
Determines causes and offers quality treatment for obesity, including measures of prevention
Rheumatology
Offers specialized healthcare in the treatment for arthritis and rheumatism
General Physician
Aims to provide best quality care to patients with acute and chronic problems
Psychiatry
Offers specific care to patients with any kind of mental illness or behavioural disorders
Ear-Nose-Throat (ENT)
Aims to offer special care to patients with conditions related to the ear, nose and throat
Reviews
Anonymous
Jun 4, 2016
Visited For Scaling: I went to see Dr. Vishal for a general checkup and on routine examination he suggested full mouth scaling after every six months for maintaining a healthy dentition. He was quite generous in explaining the need for this procedure and also described the correct brushing technique to prevent any further oral and dental disease. I underwent the whole procedure within thirty minutes without any pain or bleeding.The dentist was very elaborate about the post treatment maintenance. I am happy with this whole experience and would visit again after 6 months for routine check up.
Christine Ashimwe
Jul 23, 2016
Dr. Sushila Kataria received me under her care on 17th July 2016. She is a very good Physician. She offered great advice for my blood clots problem. I came to India specifically looking for her. I will keep recommending her to all those who require this type of care. A great doctor, a great experience.
Manish Chander
Sep 5, 2018
Dr Bornali Dutta is a wonderful doctor. She listens a patient with Patience. She has in depth knowledge of her subject. She diagnose the problem very critically. She prescribes very effective medicines. i find a rare doctor of Dr Bornali Dutta. me is feeling much better than before.
Verified
Jun 10, 2018
He is an excellent doctor who explains the disease logically with proper medical resins. He gives you confidence and spends sufficient time with patient. Inspite of being such an experienced doctor he is very humble and polite.
Aman
Apr 21, 2018
Not only the best doctor but a wonderful person also.very affectionate for his patients. no doctor takes this much pains for his patients as he does
Farrukh
Sep 18, 2018
She is very claim to listen your problem and give best advice. I know her since 2004 when she was in Moolchand Med city.
Anuja
May 23, 2018
Very very nice........ She is the best doctor....
Verified
Oct 5, 2018
SHE IS LIKE A GOD FOR ME .. GREAT GREAT DOCTOR
Verified
Sep 18, 2018
Very good experience
Verified
Apr 5, 2018
Very gud experience
Rajesh Tripathi
Jun 26, 2017
Very Good
Verified
Mar 29, 2018
Excellent