About
About Us Fortis Memorial Research Institute (FMRI), Gurgaon, is a multi-super speciality, quaternary care hospital with an enviable international faculty, reputed clinicians, including...
...more
About Us Fortis Memorial Research Institute (FMRI), Gurgaon, is a multi-super speciality, quaternary care hospital with an enviable international faculty, reputed clinicians, including super-sub-specialists and speciality nurses, supported by cutting-edge technology. A premium, referral hospital, it endeavours to be the 'Mecca of Healthcare' for Asia Pacific and beyond. Set on a spacious 11-acre campus with 1000 beds, this 'Next Generation Hospital' is built on the foundation of 'Trust' and rests on the four strong pillars Talent, Technology, Infrastructure and Service.
Timings
Location
Sector - 44, Opposite HUDA City Centre
Sector-44
Gurgaon,
Haryana
-
122002

Get Directions
Photos (4)



Videos (6)
View All Videos
Amenities
Pharmacy
Parking
Credit Card
Online Appointments
Diagnostic Lab Service
Reception
Cafeteria
Waiting Lounge
Ac Rooms
Travel Desk
Radiology
Ambulance
Emergency Service
Specialities
Cosmetic/Plastic Surgery
Offers various surgical and non-surgical procedures to patients willing to enhance their appearance
Pulmonology
Offers specialized care in the treatment of pulmonary diseases and conditions
Dermatology
Aims to deliver the highest quality of care to patients with skin disorders
Ear-Nose-Throat (ENT)
Aims to offer special care to patients with conditions related to the ear, nose and throat
Neurosurgery
Aims to deliver cumulative healthcare for disorders related to the brain and spinal cord
Neurology
Offers specialized healthcare to patients suffering from disorders of the nervous system
Gynaecology
A branch of medicine reserved especially for treating female conditions of the reproductive system
Pediatrics
Aim to offer the best form of childcare to infants and children up to 18 years
Psychiatry
Offers specific care to patients with any kind of mental illness or behavioural disorders
Ophthalmology
Concerns itself with the treatment of diseases related to the eye
Rheumatology
Offers specialized healthcare in the treatment for arthritis and rheumatism
Cardiology
Aims to provide effective diagnosis and treatment related to cardiac and circulatory problems
Orthopaedics
Concentrates on efficient treatment of injuries and problems of the musculoskeletal system
Radiology
A speciality, which uses hi-tech radio imaging for diagnosis of various medical conditions
Dentistry
Offers excellent dental care to patients with various oral and tooth conditions
Dietitian/Nutritionist
Expertly offers advice in dietetics, including recommendations on planned diets to patients
Gastroenterology
Offers qualitative care to patients suffering from stomach and intestine problems
General Physician
Aims to provide best quality care to patients with acute and chronic problems
Urology
Offers cumulative treatment of problems of the Urinary tract and male reproductive organs
Internal Medicine
Deals with the careful understanding and treatment of adult diseases

Diabetology
Nuclear Medicine Physician
Uses advanced radiopharmaceuticals to treat a variety of medical conditions

Pain Management
Concerns itself with the effective diagnosis and management of various kinds of pains
Genetics
Efficiently diagnoses and treats patients with hereditary disorders and conditions
General Surgery
Offers extensive care to patients suffering from abdomen related medical issues
Hematology
Offers qualitative care to patients suffering from blood related disorders
Network Hospital
Reviews
Verified
Jul 4, 2018
VERY PLEASANT, PROFESSIONAL AND COMPETENT. HOWEVER, NEEDS TO BE MORE PROACTIVE ON MEDICAL ADVICE WITH PATIENTS OVER PHONE, ESPECIALLY WHEN THEY HAVE BEEN ASKED TO CONSULT HIM ON TEST REPORTS OVER PHONE. ITS A MESSAGE TO THE EDICAL FRATERNITY THAT THEY NEEDTO ANSWER AND ATENDT=D TO PHONE CALLS FROM PATIENTS WHO PAY THRU THEIR NOSE FOR THEIR SERVICES
Hanifa
May 16, 2018
An excellent doctor in rhymotology. Personally have almost seen all the doctors and finally he is the one who I found knows his field very well.
Kailash Khanna
Jul 17, 2018
Excellent
Vandana Kapur
Jul 13, 2018
I am really thankful to Dr. Atul. My 3 year old daughter had some weird smell on her skin.. took her to dermatologist.. applied antibacterial soaps and creams.. only to realise that the smell is coming from her nose discharge.. rushed to Dr Atul.. who extracted a foam piece from her nose with which she was playing almost 20 days back.. will are very grateful to Dr Atul who did the extraction in just 5 mins.
Verified
May 20, 2017
Wonderful is the word for Dr Mittal, after visiting so many practioners ended up visiting a one of a kind kind hearted Doctor rare in today's day and age.
Atul Munjal
Mar 4, 2018
He is wonderful doctor he listen to your problem carefully and recommend treatment accordingly
Meena Gupta
Sep 2, 2018
He heard the problem patiently. He patiently explained all about the medicines and treatment.
Sagar Reddy
Sep 2, 2018
Dr. Neeraj is well understanding and provided the instructions to clear dryness of my eyes
Akul
Jul 28, 2018
He's an excellent doctor. He cleared all our doubts very patiently.
Nawal Kishor Mittal
Sep 2, 2018
Doctor suggested to dilate the eye and revisit next visit
Nawal Kishor Mittal
Sep 2, 2018
Doctir advised to dilate your eye revisit next week
Sibani Roy
Nov 2, 2018
It is very good even the doctor was very polite
Manoj Jaiswal
Sep 23, 2018
Doctor is friendly and knows his field
Verified
Sep 13, 2018
Good doctor and patiently listens
Verified
Sep 10, 2018
Excellent experience
Verified
May 13, 2018
Excellent...
Indrani Biswas
Sep 13, 2017
Next to god
Sanket Gupta
Aug 6, 2018
Nice
Verified
Oct 9, 2018
Good
Verified
Aug 23, 2018
Best
Feed
Shared 1 month ago • Featured Tip
Eye problems that are caused due to the computer can be termed as Computer Vision Syndrome. Staring a computer screen has become a part of our daily lives, for many of us. Work and pleasure both include using a computer or a tablet. Looking at this screen for prolonged periods can cause many problems including strain, pain and stress due to the repeated eyeball movements and non-blinking nature of the work that we do when we stare at a screen for many hours. Let us find out more about the causes of computer vision syndrome or CVS.
Repeated Movements: When the same motion is carried out on a continuous basis, it can lead to stress based injuries due to the strain and stress caused in that part of the body. Much like carpal tunnel syndrome and other injuries like tennis elbow and shoulder joint problems, this condition is also caused due to the constant and repetitive movements which are known to lead to stress injuries. The longer you continue the activity, the worse it is bound to get.
Focus: When you sit in front of a computer screen and work, one of the most important things that you are doing is called focus. When you focus on a screen on a continuous basis, to align your eyes with what you need to read or see, you are causing long term damage if this activity is carried out for too many hours on a daily basis. This back and forth motion that makes us focus can lead to pressure and strain on the eyes, which should be broken by concentrating on other activities like writing on a paper or reading from a book.
Eye Muscles: These types of movements and activities can actually put a lot of pressure and undue strain on the muscles of the eyes. Also, things become even more difficult for the delicate eye muscles with the glare and blue light emanating from the computer screen which also has other elements like a flicker. This causes the eyes to align themselves by putting pressure on the eye muscles, which makes working on a computer that much more challenging than reading a book.
Wrong Glasses or Lenses: If you have nearsightedness or farsightedness, then these problems can become even more severe due to this kind of condition. Also, if you are wearing the wrong prescription glasses or lenses, your eyes are bound to suffer even more when you stare at a screen for such a long time.
Apart from all these factors, working on a computer gets even more challenging after a certain age like your forties.
2
people found this helpful
Shared 2 months ago • Featured Tip
If you've ever played Blind Man's Buff you know how helpless it can feel to be unable to see. While some people are born blind, others lose sight as a result of health issues, accidents etc. Imagine how a person would feel to be able to see something for the first time or to regain their sight?
Every human being with sight can choose to donate their eyes after their death and gift another person vision. When it comes to eye donation, there is no restriction on the person's age or overall health. Even a person who has had surgery on their eyes can choose to donate them as long as the cornea is unaffected. It is not only noble but the thought of being able to give some a chance to see the world with your eyes can give you immense joy.
However, just a thought is not enough, there are few other facts to be kept in mind before going for eye donation:
Eyes need to be donated within 6 hours of a person's death: For your eyes to be viable for a donation they must be harvested within 6 hours of death. Thus, if you choose to be a donor, it is important for you to inform your family and friends of this decision. Eye donation can also be authorized by the deceased's next of kin.
Donation does not cost money: There are no costs involved in donating your eyes. Profiting by buying and selling human organs and tissues is a criminal at and can be punishable by law.
The whole eye is not transplanted: The most common cause of blindness is a damaged or diseased cornea. Thus, only this area is transplanted to enable a person to see. The cornea is a thin, transparent flap located in front of the colored part of the eye. Thus, donating eyes does not disfigure the deceased person in any way.
Even people who wear spectacles can donate their eyes: Short sightedness or far sightedness are conditions caused by irregularities with the lens inside the eye and do not affect the cornea. Thus these conditions do not interfere with their ability to donate their eyes after death. Even people who have been operated upon for cataracts, retinal detachments or glaucoma may choose to donate their eyes. It is even possible for a person who has received a corneal transplant to donate their eyes as long as the cornea is healthy and clear.
Corneal Transplants have a high success rate: There is no blood supply to the cornea and hence there is a very low risk of the body rejecting a donor cornea. In many cases, this rejection can be treated and suppressed with medication.
Though over 30,000 corneas are donated and transplanted each year, there is still a long waiting list at eye banks. Thus, it time you take a pledge to make someone else's life beautiful. Do not think twice about donating your eyes and encourage people around you to do so as well.
3760
people found this helpful
Shared 2 months ago • Featured Tip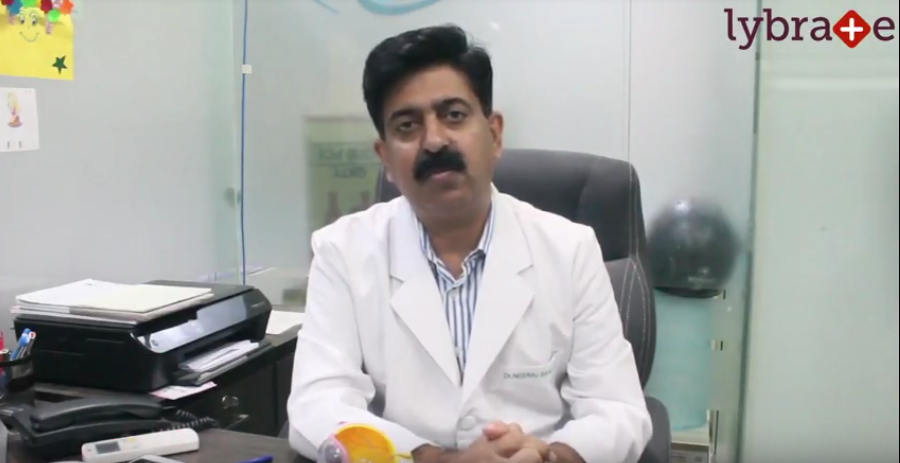 Macular degeneration, also known as age-related macular degeneration, is a medical condition which may result in blurred or no vision in the center of the visual field. Over time, however, some people experience a gradual worsening of vision that may affect one or both eyes.
3530
people found this helpful
Shared 2 months ago • Featured Tip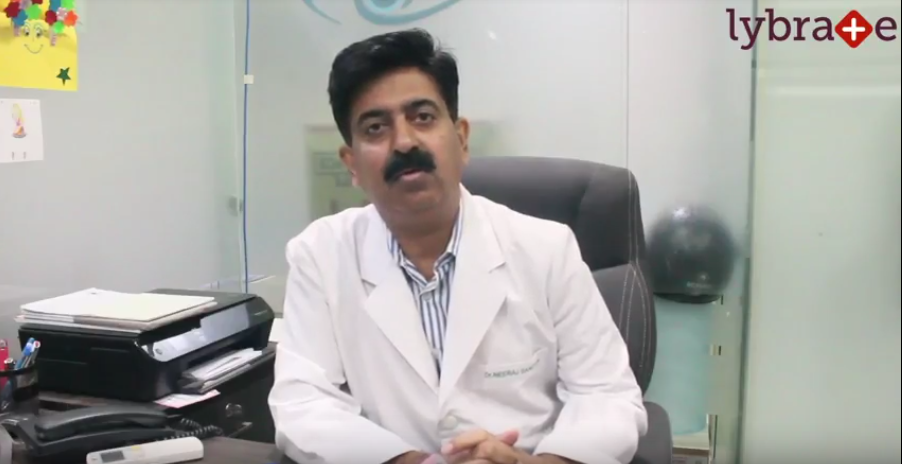 3551
people found this helpful
Shared 6 months ago • Featured Tip
Diabetes is a condition characterized by an elevated level of the blood glucose due to the insufficient production of the Insulin by the Beta cells of the pancreas. The high blood glucose level can also be an outcome of the inability of the body cells to utilize or respond to the insulin produced - a condition termed as Insulin Resistance.

Today, Diabetes has become a raging problem affecting almost every second individual, irrespective of their age, sex or ethnicity. What is even worse is the fact that the metabolic disorder affects a host of the vital body organs including the eyes. In many diabetic patients (diabetes left unmanaged and uncontrolled for long), the high blood sugar or Hyperglycemia can give rise to many eye complications such as:
Diabetic Retinopathy (Hyperglycemia that triggers progressive damage of the blood vessels of the retina that can eventually even lead to blindness).
Thus, it becomes essential to carry out the preventive measure to deal with diabetes-related eye problems and the associated complications.

Protecting the eyes from Diabetes
Controlling Diabetes: Amongst different eye care or preventive measures, foremost is to make sure that diabetes and the blood glucose level are within control. A glucometer can help to monitor the blood glucose levels at home. Regular lab tests for Fasting and Post prandial(FBS, PP2BS) blood sugar tests should be done at a frequency advised by treating physician along with HbA1c. Eliminating the underlying factor can work wonders to avoid the various eye problems resulting from diabetes.
Regular eye-checks: People with diabetes need to be careful. Consult your family physician or a specialist at the earliest for discomforts and symptoms such as a headache, watery eyes, blurred, distorted or double vision. Regular eye-checks and screening tests are equally important to safeguard the eyes from the harmful consequences of diabetes.
Keep a check on other medical disorders: Conditions such as Hypercholesterolemia (elevated levels of blood cholesterol), high blood pressure, along with diabetes, are the worst nemesis that can result in a myriad of eye disorders. Make sure the blood pressure is within the control (to avoid complications, try to maintain a blood pressure below 140/80) and so is the level of bad cholesterol or LDL (Low-density lipoprotein).
Keep your body moving: Exercises and physical activities (morning or evening walks, jogging) can play a pivotal role in keeping diabetes under control, thereby shielding the eyes from problems such as cataract, glaucoma. Keeping the body weight within the healthy and recommended range can also work towards managing the blood glucose level.
Healthy dietary modifications: Diabetic patients should be careful with their choice of foods. Dark chocolates, lean meat, whole grains, fish, cinnamon, turmeric, fruits and vegetables such as broccoli, blueberries, spinach, walnuts, sweet potatoes, asparagus, apricots, apples, to name a few are healthy options for a diabetic patient.
Smoking can spell doom for the eyes and is best avoided.
3749
people found this helpful
Shared 6 months ago • Featured Tip
The cornea is the transparent layer of the eye that acts as a protective shield. The cornea, in combination with the sclera, protects the eyes from various harmful microorganisms and particulate matter, including the harmful UV radiations (to some extent). The cornea is made up of three important layers, the Endothelium, Stroma, and the Epithelium.
Endothelium: The inner layer of the cornea, the endothelium helps to maintain a clear vision by removing the excess fluid absorbed by the stroma. The mitochondria-rich single celled layer functions more like a pump.
Stroma: The middle corneal layer is extremely thick (~90% of the total corneal thickness) and composed mainly of proteins and fluids. Like the endothelium, the stroma, too, plays a pivotal role in the normal eye vision.
Epithelium: Being the outermost layer, the epithelium functions as a defensive shield, protecting the eyes from harmful germs, bacteria and any matter that can harm the eye. Most importantly, the epithelium absorbs the essential nutrients and oxygen (present in the tears). The cornea, thus, plays a pivotal role in the normal vision of the eye. However, an injury or an infection can interfere with the corneal functioning, affecting a person's vision as well as giving rise to other complications (the eyes may appear itchy, watery and red. There may also be light sensitivity).
Some of the common cornea problems include
Keratitis: Injury or microbial (bacteria, virus or fungi) infiltration of the cornea can trigger this condition resulting in corneal infection and inflammation. Some of the symptoms characteristic of keratitis include extreme light sensitivity, blurred vision. The inflammation can also result in redness, pain (moderate to severe) and watery eyes. Antifungal, antiviral or steroidal eye drops may provide relief from the associated symptoms.
Shingles (Herpes Zoster): This condition mainly affects people who have suffered from chickenpox. In some cases, the virus though inactive may still be present in the body (in the nerves). However, at a later period, certain factors may trigger its activation. Once active, the virus can affect different parts of the body, including the cornea. Shingles can cause corneal soreness and inflammation. Old people and those with a weak immunity are more likely to suffer from shingles. People with shingles may benefit from the administration of steroidal (tropical) and antiviral eye drops.
Ocular Herpes: This is a viral infection triggered by Herpes Simplex Virus I (HSV I) or Herpes Simplex Virus II (HSV II) resulting in herpes of the cornea. The condition gives rise to corneal inflammation and sores. Here too, the patient can get some relief by using antiviral or steroidal eye drops.
Keratoconus: This is a degenerative disorder of the cornea that results in thinning of the cornea. The condition can also alter the corneal shape, resulting in swelling, pain, and loss of vision (partial to complete, particularly the night vision).
Fuchs' Dystrophy: This is a corneal dystrophy whereby the corneal endothelial cells break down at a slower rate than usual. As a result, the stroma may be waterlogged resulting in swelling and blurred vision.
In case you have a concern or query you can always consult an expert & get answers to your questions!
3549
people found this helpful
Shared 7 months ago • Featured Tip
The cornea refers to the dome-like structure visible at the front of the eye. This is the outermost layer of the eye. The cornea protects the eye against germs, dirt and other harmful particles and helps focus light coming into the eye onto the retina to create an image. It also acts as a filter against UV radiation produced by the sun. In the case of injuries to the cornea due to scarring or eye diseases a corneal transplant may be advised. This is also known as keratoplasty.
The first step for a corneal transplant is to add the patient's name to the transplant list at the local eye bank. A transplant can only be performed after a donor's eye is made available. The surgery is usually performed as an outpatient procedure and takes a maximum of 2 hours.
Local or general anaesthesia may be used for this procedure depending on the patient's age, overall health and personal preference. A lid speculum is then used to keep the eyelids open through the surgery. A circular section of the injured cornea is then removed using a surgical tool or a laser beam. A matching section from the donor cornea is then used to replace the removed section and stitched into place. These stitches usually stay in place for a year after the surgery.
The healing of the cornea is a slow process and hence to prevent any injuries to the eye, a protective shield is usually worn over the eye for a few months. Patients may experience mild discomfort and blurred vision for the first few months after surgery. Steroid eye drops may also be prescribed to help the body accept the transplant and control infections. These eye drops will need to be used for up to a year after the surgery. As the cornea heals, the patient's vision will improve. The results of a corneal transplant are said to have a life of about 10 years. However, this depends on the root cause of the problem.
Corneal transplants have a very high success rate but in rare cases, the eye may reject the transplant. Glaucoma and corneal swelling caused by an earlier cataract surgery can increase this risk. However, if this rejection is detected early enough, the process can be reversed. Some signs to look out for that may indicate that your body is rejecting the transplant are increased sensitivity to light, redness, pain and decreased vision. In case you have a concern or query you can always consult an expert & get answers to your questions!
3609
people found this helpful
Shared 8 months ago • Featured Tip
Diabetes is a scourge that has been spreading like wildfire across the globe. It is one of the major public health concerns of the modern era. Diabetes not only causes damage to your internal organs but will also take a toll on your eyes if left unchecked. Retinopathy, glaucoma, cataracts and blurry vision are common phenomena accompanying diabetes.
You may not notice it at first. Symptoms can include:
Blurry or double vision

Rings, flashing lights, or blank spots

Dark or floating spots

Pain or pressure in one or both of your eyes

Trouble seeing things out of the corners of your eyes
Thus Comprehensive Dilated Eye Exam plays an important role to detect it.
Here are some common Diabetic Eye Problems:
Control and Prevention
If you have diabetes, you are not doomed to develop diabetic eye disease. Although you are at risk, you have the ability to control your diabetes so your vision is not compromised. Controlling diabetes requires you to monitor your blood sugar levels regularly. Follow some steps to help you control and preserve your vision:
Taking your Medicines regularly as prescribed by your doctor. Skipping of medication may leads to irregular control and is more hazardous.

Eating Right food is essential when trying to prevent or control diabetes. Eat a diet that is high in nutrients, low in fat and moderate in calories. A high-fiber diet with low glycaemic index foods (slow-release carbohydrates) will keep blood sugar steady and make you feel full. Although you do not need to eliminate sugar completely, you must limit sugar to a small serving. The good news is that as you cut sweets, your cravings will change and you will naturally desire more healthy foods.

Keep your A1C level under 7%: A1C is a test you have during a visit to your endocrinologist to determine how well-controlled your diabetes has been during the previous 2-3 months. Keeping your blood glucose in this target range means less damage to the delicate blood vessels around your eyes.

Control blood pressure and Cholesterol Levels: People with diabetes have a greater chance of having high blood pressure and Cholesterol, which can cause eye blood vessel damage.

Regular Physical Exercise can help you control your blood sugar, increase fitness and reduce your risk for heart disease and nerve damage. You must track your blood sugar before, during and after exercise to prevent hypoglycaemia.

Annual comprehensive eye exams: If you are pre-diabetic or diabetic, it is even more important to have Complete Dilated eye exam to initially get baseline recordings of the eye conditions and then regular yearly follow-up visits to monitor changes in your vision. If you notice blurred vision and you have had diabetes for a length of time, it might be a signal you need to keep tighter control of your glucose levels.
In case you have a concern or query you can always consult an expert & get answers to your questions!
3475
people found this helpful
Shared 8 months ago • Featured Tip
Contact lenses are one of the most convenient ways to correct vision related problems. It is easily disposable and requires the least maintenance. It might have minor side effects in the form of irritations and allergies but it requires the least time for adaptability. They help to correct nearsightedness and farsightedness along with astigmatism and age-related vision problems like presbyopia. Following are the benefits and harms of wearing contact lenses.

Positive effects of contact lenses

1. Better vision - Wearing contact lenses improves your vision to a great amount, especially peripheral vision. They are comfortable to wear and can correct both nearsightedness and farsightedness. They can cause discomfort initially but are more effective than glasses. Lenses are also available in bifocals and tints and can be worn for long periods of time.
2. Great for an active lifestyle - Glasses can be a hindrance to sports activities and can limit your peripheral vision. Lenses, on the other hand, are great for an active lifestyle as they require short adaptation period. They are easy to put and take care of and do not require a lot of maintenance on your part as it needs least cleaning.

Risks of wearing contact lenses
1. Dry eyes -
Dry eyes are the most common side effects of wearing contact lenses
2. Infections -
Contact lenses wearers are prone to
infection
of the cornea called
keratitis
. It can cause
swelling
, blurry vision and other problems due to lack of oxygen supply to the cornea. Infection can be prevented by maintaining the hygiene while wearing and taking off lenses.
3. Allergic reactions -
Allergic reaction
to the contact lens solution can affect your vision as it causes inflammation of the eyeballs and redness. It can also cause
eyelid inflammation
and limit your scope of vision. In case you have a concern or query you can always
consult an expert
& get answers to your questions!
3361
people found this helpful
View All Feed