Personal Statement
I have taken a pledge and am committed to upholding the highest standards of medical ethics
...more
I have taken a pledge and am committed to upholding the highest standards of medical ethics
More about Dr. Aditi Agarwal
Dr. Aditi Agarwal is an experienced eye surgeon specializing in all kinds of Corneal Transplantation like PK, DALK, DSEK, Cataract Surgery (Phacoemulsification) Glaucoma and Refractive surgeries like LASIK, ICL etc. She has super-specialized in Cornea and Anterior segment from the prestigious L V Prasad Eye Institute. She holds the "Sir Ratan Tata fellowship" in Advanced Cataract Surgery from Sankara Nethralaya and has undergone training in Glaucoma at the Aravind Eye Hospital. She has also been awarded fellowship by the International Council of Ophthalmology having cleared both level I and II examinations. Dr. Aditi Agarwal earned her MBBS from the Seth G.S Medical college and KEM Hospital, Mumbai and her Master of Surgery (MS) in Ophthalmology from MGM Medical college. She was honoured with Dr J.G Thakur gold medal during her MS. She is also a Diplomate of the National Board (DNB). Dr. Agarwal has several years of rich professional experience having worked at reputed eye hospitals such as Venu Eye Institute and Research Center in Delhi, Centre for Sight group of hospitals and Artemis Health Institute in Gurgaon. During the course of her career, Dr. Agarwal has conducted numerous complex surgeries like cultivated autologous limbal stemcell transplantation, traumatic cataract surgeries, paediatric corneal transplant etc. She is a member of All India Ophthalmic Society, Cornea Society of India and Delhi Ophthalmic Society She has delivered faculty lectures and presented papers at several prestigious eye conferences including best paper award at the Delhi Ophthalmic Society conference.
Info
Education
Fellowship in Cornea and Anterior Segment - L V Prasad Eye Institute Hyderabad - 2008
Fellowship in Glaucoma - Aravind Eye Hospital, Coimbatore - 2007
Fellowship in Advanced Cataract Micro-surgery - Sankara Nethralaya, Chennai - 2006
MS - MGM Medical College - 2005
MBBS - KEM Mumbai - 2001
FICO (UK) - Clinical Sciences Assessment in Opthalmology - International Council of Ophthalmology (ICO) - 2007
Languages spoken
English
Hindi
Awards and Recognitions
Gold Medal in MS
Professional Memberships
Delhi Ophthalmological Society
All India Ophthalmological Society
Cornea Society of India
Location
Book Clinic Appointment with Dr. Aditi Agarwal
304 Vipul Trade Center, Sector 48 Sohna Road

,

Gurgaon
Get Directions




Services
Submit Feedback
Submit a review for Dr. Aditi Agarwal
Your feedback matters!
Write a Review
Feed
Nothing posted by this doctor yet. Here are some posts by similar doctors.
Shared 5 months ago • Featured Tip

Bachelor of Ayurveda, Medicine and Surgery (BAMS)
Ayurveda, Lakhimpur Kheri
एक तो होता है ब्लाइंडनेस और दुसरा है कलर ब्लाइंडनेस. ये एक ऐसी स्थिति है जिसमें कुछ रंगों में अंतर करने की क्षमता सामान्य से काम हो जाती है. इसका अर्थ है कि कलर ब्लाइंडनेस से पीड़ित व्यक्ति को लाल, हरे, नीले या इनका मिश्रण देखने में परेशानी होती है. ऐसा बहुत कम होता है कि किसी व्यक्ति की रंग देखने की क्षमता ही चली जाए (इसे कहते मोनोक्रोमसी हैं). लोगों की ये धारणा गलत है कि कलर ब्लाइंडनेस से ग्रसित व्यक्ति सिर्फ काले और सफेद रंगों को ही देखने में सक्षम होता है. समाज में कलर ब्लाईंडनेस को लेकर चल रहे कई मिथकों में से एक ये भी है. आपको बता दें कि कलर ब्लाइंडनेस के कई अलग-अलग प्रकार और स्तर हैं. भारत में कलर ब्लाइंडनेस का प्रचलन पुरुषों में 8% और महिलाओं में केवल 0.5% है.
1. रंगीन फ़िल्टर
वर्तमान में, कलर ब्लाइंडनेस का कोई इलाज नहीं है. रंगीन फिल्टर या कॉन्टैक्ट लेन्स उपलब्ध हैं जो कि कुछ परिस्थितियों में इस्तेमाल किए जा सकते हैं (स्पष्ट दृष्टि बढ़ाने में मदद करने के लिए और रंगों को पहचानना आसान बनाने के लिए. लेकिन कई मरीज़ उन्हें असुविधाजनक मानते हैं. यदि आपको भी ये असुविधाजनक लगता है तो इसकी जगह अन्य तरीके आजमा सकते हैं जिसमें आप सुविधजनक महसूस करें. अब इसके कई तरह के विकल्प मौजूद हैं, आपको बस चुनना है.
2. रंगीन कांटेक्ट लेंस
रंगीन कॉन्टैक्ट लेंस रंगीन कॉन्टैक्ट लेंस कुछ रंगों को मंद या उज्ज्वल दिखा सकते हैं और कुछ रंग दृष्टि की कमियों में मदद कर सकते हैं. कुछ लोग यह दावा करते हैं कि एक आंख में लेंस पहनकर उनकी दृष्टि और कामकाज में मदद मिलती है. हालाँकि, ऐसा नहीं है कि वास्तव में लेंस उन्हें अधिक रंग देखने में मदद करते हैं. लेंस दृष्टि को धुंधला कर सकते हैं और अन्य खतरनाक परिस्थितियां भी बना सकते हैं.
3. इलेक्ट्रॉनिक आंख
इलेक्ट्रॉनिक आंख हाथ में पकड़ने वाला एक उपकरण है जो रंगों की पहचान करता है. इस उपकरण में, एक ऑडियो सिंथेसाइज़र होता है जो रंग की पहचान करके जोर से बोलता है. यदि आपके बच्चे को कलर ब्लाइंडनेस है तो आप रंगों की पहचान करने में उसकी मदद कर सकते हैं जैसे कपड़ों के रंग पहचानना, सहायक उपकरण इस्तेमाल करना, ट्रैफिक लाइट पर हरे, पीले और लाल रंगों की जगह की पहचान करवाना और संकेतों का अर्थ आकारों के आधार पर बताना. स्कूल में पढ़ने की चीज़ों में भी आपको बदलाव करना पड़ सकता है. शिक्षकों को सूचित करें कि आपके बच्चे के लिए रंगों से सम्बंधित कार्य उपयुक्त नहीं हैं.
4. हम भी कर सकते हैं उनकी मदद
आमतौर पर, कलर ब्लाइंडनेस से प्रभावित लोग अपनी हालत के साथ समायोजन करना सीख जाते हैं. आप कलर ब्लाइंडनेस से प्रभावित व्यक्ति की मदद इन प्रकारों से कर सकते हैं - दोस्तों या परिवार के सदस्यों से रंग समन्वय करने में मदद करवाना (यह विशेष रूप से गंभीर कमी के मामलों में आवश्यक है). घर में उचित रोशनी का होना सुनिश्चित करना और काम करने की जगह का रंगों में भेद करने में मदद करने के लिए पर्याप्त होना सुनिश्चित करना. शिक्षकों को समस्या के बारे में सूचित करना ताकि सीखने की चीज़ों को संशोधित किया जा सके या शिक्षण विधियों को समायोजित किया जा सके.
1
person found this helpful
Asked for male, 23 years old from Hyderabad
Hello. Get your eyes tested first and let me know the report, will guide you accordingly. Meantime, Include the following for getting better vision: Vitamins A, C, E, and minerals like copper and zinc are essential to eyesight. Get the antioxidants from dark leafy greens, egg yolks, yellow peppers, pumpkin, sweet potatoes, and carrots. Include garlic and onions. Blueberries, grapes as they have antioxidant and anti-inflammatory properties that can help improve your vision. DHA is a fatty acid found in coldwater fish like salmon, sardines and mackerel. Exercises for eyes: Warm your eyes. Rub your palms together to create heat, and then place them against your eyes for five seconds. Repeat this three times. Roll your eyes. Start by looking up and then slowly circle 10 times clockwise and 10 times counterclockwise. Focus. Hold a pen at arm's length, focus your eyes on it, and slowly bring the pen closer until it's about 6 inches away from your nose. Then slowly move it back, keeping your eyes focused on the pen, 10 times in all. Massage your temples. Using your thumb knuckles, massage your temples in small circles, 20 times in one direction and 20 in the other. Repeat the same actions above the mid-point of the eyebrows at the forehead, then below the eyes on both sides of the bridge of the nose. Take a mini-nap. Put your head back, close your eyes, and relax for 3 minutes. Insufficient sleep may weaken your vision, so shoot for 8 hours of sound sleep a night. Rest your eyes 10 minutes for every 50 minutes spent reading or in front of the computer. If your eyes feel overly tired, lie down and place cooling cucumber slices over your eyelids.
1
person found this helpful
Shared 1 year ago • Featured Tip
MBBS, MS - Ophthalmology, Diploma in Ophthalmology , Fellowship in Cornea and Anterior Segment
Ophthalmologist, Ahmedabad
Glaucoma is a leading cause of blindness in people across the globe. It damages the optic nerve that carries sensory images from the retina to the brain. A faulty eye pressure is responsible for damaging the very delicate optic nerve fiber causing small blind spots in the retina. Unfortunately, for most patients this disease only gets diagnosed when the number of blind spots is on the higher side.
Types of Glaucoma
Open angle: This is a type of Glaucoma which results from the blockage of the drainage angle of the eye resulting into an increased eye pressure.
Angle closure: This is the kind of Glaucoma which results from the narrowing down of the drainage angle leading to complete blockage.
Target segment of Glaucoma
Family history: Inheritance surely plays a role in case of Glaucoma too. If Glaucoma runs through families of an individual, there are higher chances of getting this disease. Although there is no hard and fast rule about it, the risks of inheriting this disease are on the higher side.
Eye injury: If there is any history of previous eye injuries, the probability of the onset of Glaucoma cannot be turned down. Specially, if the injury is related to optic nerve, there are very high risks involved.
Bilateral Oophorectomy: Dual Ovary removal before the age of 40 results in deficiency of estrogen resulting in Glaucoma. Although most surgeons warn their patients of the possible risk of these procedures, many surgeries such as these have resulted in patients losing eyesight in the form of Glaucoma.
Patient with Diabetes: In case of acute diabetes, retina gets damaged and the eye starts producing new blood vessels on the iris resulting into an increased eye pressure. This condition often leads to Glaucoma due to blockage of fluid flow in the eye.
Eye Conditions: Myopia, multiple surgeries to the eye, blunt trauma etc. can lead to Glaucoma. A patient who has undergone any kind of eye surgeries suffers from inflammation. However, major inflammation is often found twisting blood flow in the eye resulting into Glaucoma.
If a patient is 40 or above: After a person reaches 40 years of age, a lot of diseases start cropping in to the body. Studies show that Glaucoma has a higher frequency in people who is more than the age of 40 or above.
High eye pressure: A patient with an eye pressure of above 21 mm HG is also at a very high risk of getting glaucoma. For a normal person the IOP lies between 10 to 21 mm HG.
Blood flow related disease: Diseases such as acute migraine, hypertension and low blood pressure which involves blood flow related problem often aggravate to glaucoma.
Ethnic Background: Statistics show that people from Afro American, Hispanics, Asian and Caribbean background have greater chances of being affected by Glaucoma.
In case you have a concern or query you can always consult an expert & get answers to your questions!
5588
people found this helpful
Shared 3 months ago • Featured Tip

MBBS Bachelor of Medicine and Bachelor of Surgery, Cornea Observership, MS - Ophthalmology
If you thought smoking was causing damage to only your lungs, thing again. Your eyesight, one of your most valuable possessions, is at high risk of damage because of your bad habit.
The damage done to your eyes by cigarettes happens from two sources; the toxic smoke that hangs in the air which surrounds you as you puff on the cigarettes and 4000 odd toxic substances that enter your bloodstream once you smoke. In extreme cases, smoking also causes loss in vision. Here is a list of eye disorders and diseases, which can be caused due to smoking-
Macular degeneration
The risk of developing Age-related Macular Degeneration is there for people above the age of fifty. In case of smokers, the chance of developing AMD is three times more than in nonsmokers. It has been proven that smokers develop the chance of AMD ten years prior to non smokers.
Cataract
This process involves the clouding of the lens inside the eye. Cataract develops with old age, usually. The risk of developing early cataract is common among smokers, who are twice at risk of cataract than non smokers. The effect of the cataract in the case of smokers is more severe.
Glaucoma
Glaucoma is the eye disorder where the death of nerve fiber layer behind our eyes takes place, and that results in loss of vision. The increase in pressure within the eyes leads to glaucoma. Smoking enhances the pressure in your eyes, and so smokers are at a potential risk of acquiring this disease.
Diabetic eye diseases
A number of eye diseases are accompanied with diabetes. This can result in blindness when left ignored or not paid attention to in severe cases. Diabetic patients who are smokers are three times more at a risk of eye diseases associated with diabetes.
Optic neuropathy
This eye disease causes sudden loss of vision to the eyes without any pain. It happens due to the disrupted flow of blood in the arteries of the eyes. Smokers are 16 times more at a risk of developing optic neuropathy at an earlier age.
Thyroid associated eye diseases
Patients having thyroid issues or Grave's disease have disorders in their vision. Grave's disease patients who smoke tobacco are likely to develop severe eye diseases associated with the thyroid.
Dry eye
Smoking causes irritation to the eyes and affects the tear film of the eye. Smokers and passive smokers are likely to develop dry eye disorders. Smoking causes a lot of eye diseases and disorders, and smokers are at a higher risk of acquiring eye diseases than non smokers.
2558
people found this helpful
View All Feed
Near By Doctors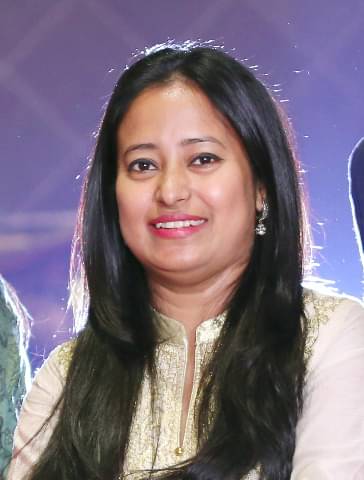 DOMS, MBBS
Ophthalmologist
Book Appointment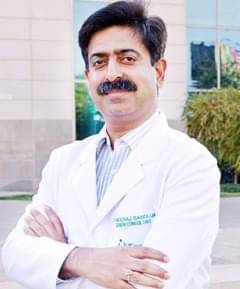 MS - Ophthalmology, MBBS, FRCS
Ophthalmologist
Viaan Eye & Retina Centre,
Book Appointment