COMT, MPTh/MPT
Physiotherapist
•
92

% (

653

ratings)
•
8 years experience
Ask Free Question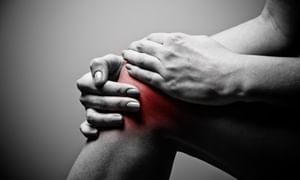 Knee joint is very complex joint made by 3 bones - femur, tibia, fibula and knee cap - patella. Several ligaments, cartilage and menisci are covered all around. So pain in knee joint may be due to several reasons. Normally after 50 plus age this disorder is very common because of arthritis. But in your case it seems there may be any internal injury like cartilage etc for which you are not aware about or pain may be due to deficiency of vit d or uric acid. So in general I would advise you to please go for proper investigation so that the reason can be diagnosed. In the mean time to get relief from pain and stiffness please follow the physio measures: precautions- 1. Avoid prolong standing. Standing on one leg or running for time being if its painful. 2. Take care while bending your knees, it should not directly strain your joint. 3. Avoid heavy weight lifting. 4. Wear shoes with good arch support, do not wear high -healed shoes. 5. Use the correct positions during activities so that you do not strain your muscles. 6. Try to change your sitting position every 15 min so that it should not give strain on your knees. 7. Avoid sitting on floor with both knees bending. 8. Take diet rich in calcium like milk, dairy products, banana etc which will enhance your calcium and gives you strength. Treatment - 1. Make use of hot packs and ice packs alternately. Apply with the ration of 3: 2 which means 3 min ice then 2 min heat. Ice has very good results in relieving pain than heat so combination of both gives you complete relax. As ice reduces pain and heat stimulates blood flow around the affected area. 2. After this using your thumb massage your knee area gently. Relax for 5 minutes. 3. Do some knee (quads) isometrics atleast 10-15 times with the hold of 5 -10 seconds. Also you can do some knee strengthening in the mean time like - hams sets, knee bending and straitening, heel raising, bridging, squatting, lunge etc. Lot of exercises are there. The above treatment will give pain relief and discomfort. If possible please contact any physio who will study your daily routine, symptoms, degree of pain etc and accordingly will give you the best treatment plan. Along with it give you our pain relieving modalities like ift, us vacuum therapy for 10-12 days with mobilisation exercises. Good luck and get well soon.

MD(EH)/AM/Accupressure
Acupressurist
•
92

% (

10367

ratings)
•
19 years experience
Ask Free Question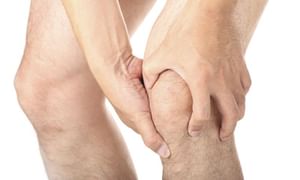 You should take Sulf. 30 one dz. daily empty stomach for three days and call back . Do massage one inch above the knee and one inch below the knee and hollow portion under the knee with any oil at night 15 times each point. Call back.