About
We will always attempt to answer your questions thoroughly, so that you never have to worry needlessly, and we will explain complicated things clearly and simply.
...more
We will always attempt to answer your questions thoroughly, so that you never have to worry needlessly, and we will explain complicated things clearly and simply.
More about New Life Clinic
New Life Clinic is known for housing experienced Gynaecologists. Dr. Rekha Anand, a well-reputed Gynaecologist, practices in Navi Mumbai. Visit this medical health centre for Gynaecologists recommended by 57 patients.
Timings
Location
Shop No.10 Krishna Residency, Sector-20, Shilp Chowk, Kharghar, Navi Mumbai
Kharghar
Navi Mumbai,
Maharashtra
-
410210

Get Directions
Photos (2)


Videos (1)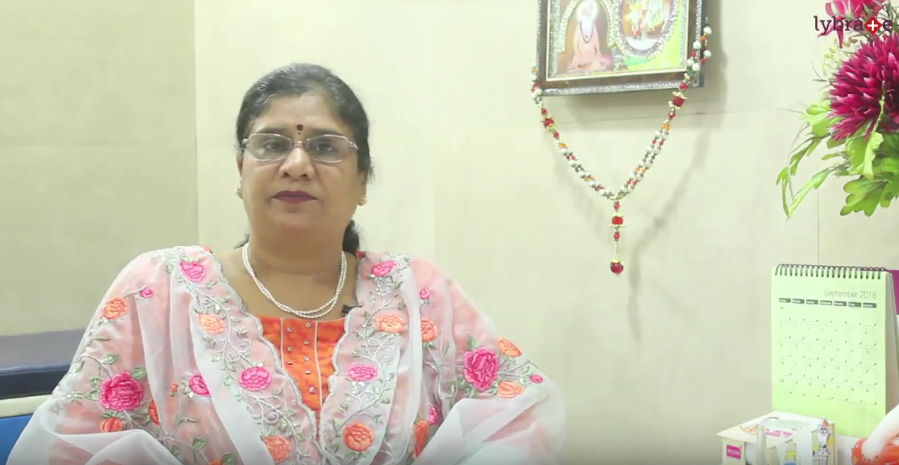 stress boosts levels of stress hormones, such as adrenaline, catecholamines, and cortisol, which can inhibit the release of the body's main hormone, gonadotropin releasing hormone, which is responsible for the release of sex hormones. Subsequently, this may suppress ovulation in women, reduce sperm count in men and lower libido in both women and men.
read more
Doctor in New Life Clinic

MBBS Bachelor of Medicine and Bachelor of Surgery, DGO
Gynaecologist
Book appointment and get ₹125 LybrateCash (Lybrate Wallet) after your visit
₹500 online
08:00 PM - 09:00 PM
12:00 PM - 01:00 PM
Services
Submit Feedback
Submit a review for New Life Clinic
Your feedback matters!
Write a Review
Feed
Shared 6 days ago • Featured Tip
Pregnancy places some restrictions on the expectant mother, and one of them is limiting travel so much so that most women do only the required and essential commutes and skip any other travel, including vacations and business travel, completely until delivery. However, with the lifestyle changing for the woman so radically, this is being revisited. The doctor's current advice is that unless there are potential complications expected or significant concerns, it is completely safe to travel.
The first trimester especially is a little tricky for travel, with the morning sickness. The second trimester is considered more ideal for travel, as the morning sickness and the feeling of being pregnant is sunk in, so the mother is comfortable. The third trimester is fine too, but the chances of fatigue are higher, and so travel is better avoided.
Read on to know some significant things to remember whether you are on a plane, train, or road during your pregnancy.
Car:
Always buckle yourself up as soon as you enter the car. Use both the seat belt and the lap belt.
Keep the air bags turned on.
Try to avoid travel time of four hours at a stretch.
When stopping for breaks, try to walk around a bit and stretch so that you do not feel the strain of sitting for long hours.
Plane:
Most airlines allow women to travel during the first eight months of pregnancy.
Some airlines do allow for travel during the ninth month, if the doctor approves it, or if there is an attendant with the expectant woman.
It is okay to walk through airport screening during pregnancy. There are some women who are apprehensive about this aspect.
Similarly the cabin pressure in the commercial planes reduces, but does not bear any significant impact for a pregnant woman.
Select an aisle seat, as it allows for easy seating and getting up.
Walking to the restroom and back should be carefully managed. The aisle is quite narrow and care must be taken to avoid hurting yourself.
Use the seats for providing support when walking through the aisle.
Especially, in turbulent stretches, try remaining seated, bearing in mind the safety aspects for yourself and the baby.
Other modes:
Traveling by bus is safe, but trips to the restroom would be difficult.
Trains are generally considered safer, as there is a lot of room for movement. Restrooms are available anytime, which is another major advantage.
Sea travel is also considered safe, but sea sickness could add to the nausea.
For long-term sailing, check with the cruise provider or the boat facility about availability of a healthcare provider on the ship.

1349
people found this helpful
Shared 1 month ago • Featured Tip
Menstrual disorders are caused by a variety of factors and affect every woman in a different manner. In most cases, it manifests itself in the form of fluctuations in menstrual flow and irregularity in the monthly cycle. Certain disorders are not too severe and can be easily alleviated. Others are more complicated and require the immediate attention of a gynecologist.
As mentioned, there are different specific causes of different kinds of disorders resulting from a range of factors such as hormone levels, functioning of the central nervous system, health of the uterus, etc.
Some of the most common causes of menstrual disorders are as follows:
- Hormonal imbalance
Fluctuating hormone levels in the body have a direct impact on the menstrual cycle. These fluctuations can be caused by dysfunction in the pituitary gland, thyroid gland or adrenal gland. It can also be a result of malfunction in either or both ovaries and the secretion of hormones originating there.
- Anatomic problems
One fourth menstrual disorders are caused by problems of the anatomy. These include various gynecological issues like the presence of uterine fibroids and polyps, reduced uterine contractile strength, adenomyosis (intrusion of uterine tissue into the muscular wall of the uterus), a uterus with an excessively large surface area, and endometrial cancer.
- Clotting irregularities
Abnormality in clotting is a cause of heavy menstrual bleeding in women. It leads to exceeding blood loss from minor cuts and gashes and makes one easily prone to bruising. This may also include medical conditions such as thrombocytopenia (platelet dysfunction) and Von Willebrand disease.
- Medications and supplements
There is a wide range of medications and nutritional or hormonal supplements which often cause menstrual disorders in women and lead to fluctuations in the menstrual cycle. These include medicines such as aspirin, ibuprofen, estrogen pills, Vitamin E supplements etc.
- Miscellaneous factors
These are comparatively rare and require a greater degree of medical attention. It includes conditions such as cervical cancer, ovarian tumors, liver and kidney diseases, uterine infections, extreme psychological stress, obesity, etc. Incidents such as miscarriages and unsuspected pregnancies are also known to cause abnormal menstrual bleeding.
4002
people found this helpful
Shared 1 month ago • Featured Tip
On a pain scale of 1 to 10, delivery pain is rated as 11. It is one of the most severe forms of pain, and for women, it is almost like a second birth after coming out from delivery. With more and more advancements, attempts are being made to ensure this discomfort is managed better and the woman has a more relaxed experience through the delivery.
It is important to identify a couple of factors when going into delivery say for example who will be there with you, where the delivery will happen, how to manage the mind and body, and if there is anything else required for a smooth delivery. Having open discussions with the doctor, close family and friends will help you prepare for it.
Read on to know some pointers.
People around you: Be careful about who is around you during the crucial hours. On one hand, ensure you have your midwives, doctors and nurses around you, who are knowledgeable and know how to handle the situation, if there is a crisis. On the other hand, have only close relatives and family members who are loving and supportive.
Read up on labor: With so much information available both online and offline, read up from reliable sources and know what to expect during labor. While there may be an information overload, the overall info should be good to go and keep you updated.
Talk about it: Whether it is the anesthesia, the needles, the instruments, blood, or injections, talk about your fears. Whether it is the doctor or your close family member, talk out your fears and see them disappear.
Be positive: Surround yourself with positive images, positive people and positive thoughts. Soothing music is another must-have in your surroundings.
Be active and occupied: For many women, keeping themselves occupied does not give time to worry about the pain. Constantly being on the move and not being confined to the home also reduces chances of pain.
Try yoga: With rhythmic breathing and mild yoga, there are higher chances that you will be better able to manage the labor pains. Talk to your doctor as to what you can safely do. The swaying, squatting, and bending required by yoga does a lot of good to your overall body. Women who do some form of exercise and yoga in particular have a higher chance of vaginal delivery and are able to manage pain better.
Warm bathing/showers: A warm bath soothes the lower back and the abdomen and can help in speeding up labor, as it helps in contractions.
Involve your partner: The gentle touches and stroking will reassure you and ensure you are better able to sail through delivery.
Happy delivery!!


4188
people found this helpful
Shared 1 month ago • Featured Tip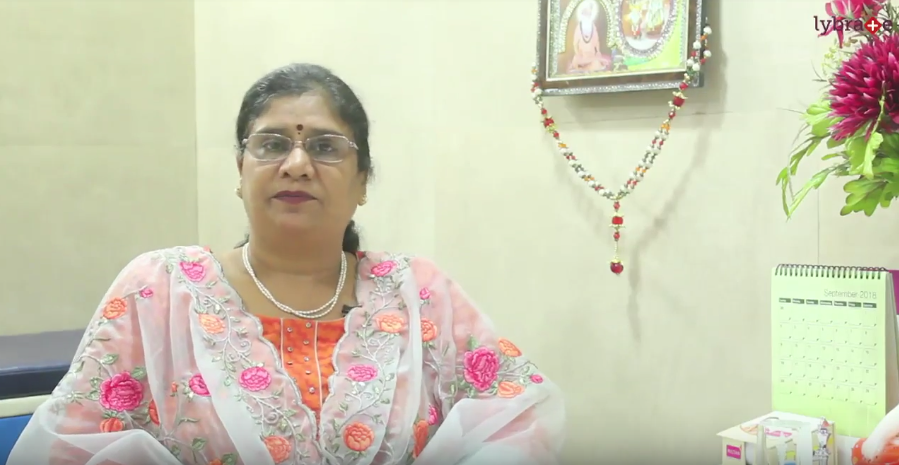 stress boosts levels of stress hormones, such as adrenaline, catecholamines, and cortisol, which can inhibit the release of the body's main hormone, gonadotropin releasing hormone, which is responsible for the release of sex hormones. Subsequently, this may suppress ovulation in women, reduce sperm count in men and lower libido in both women and men.
4192
people found this helpful
Shared 1 month ago • Featured Tip
Breast cancer begins when cells in the breast start to get out of control. These cells are mostly in the form of a tumor that can be regularly seen on an x-ray or felt as a lump. The tumor is dangerous (malignant) if the cells attack the surrounding tissues or spread to far off zones in the body. Breast cancer happens mostly in women, yet men can get it, as well.

This is how breast cancer can spread:
Bosom cancer can spread through the lymph framework
The lymph framework includes lymph nodes, lymph vessels, and lymph liquid found all throughout the body
Lymph nodes are little, bean-shaped accumulations of immune system cells that are connected by lymph (or lymphatic) vessels. Lymph vessels resemble little veins, with the exception of that they transport a liquid called lymph (rather than blood) far from the breast
Lymph contains tissue liquid, waste items, and immune system cells. Breast cancer cells can enter lymph vessels and start to develop into lymph nodes
A large portion of the lymph vessels of the breast deplete into the:
Lymph nodes under the arm (axillary hubs)
Lymph nodes around the neck bone (supraclavicular and infraclavicular lymph hubs)
Lymph nodes inside the neck close to the breast bone (inner mammary lymph hubs)
Following are some of the causes of breast cancer:
Hormones play a part in creating breast cancer disease; however exactly how this happens is not completely known
Ordinary breast cells get to be distinctly carcinogenic in view of changes (transformations) in DNA
Yet, most DNA changes identified with breast cancer are gained in breast cells during a woman's life as opposed to having been acquired
Qualities that accelerate cell division are called oncogenes
Tumor silencer qualities are typical qualities that back off cell division, repair DNA oversights, or advise cells when to bite the dust
Certain acquired DNA transformations (changes) can drastically increase chances for building up specific growths and are in charge of a large number of tumors that keep running in few families
Some of the treatments of breast cancer include:
Health alterations: Body weight, physical action, and eating routine are all connected to breast tumor, so these may be territories where you can make a move.
Restorative alternatives for women at expanded hazard: For women who have certain hazard components for breast growth, for example, a family history; various restorative alternatives may counteract breast cancer.
Medications to lessen hazard: For women at expanded danger of breast cancer, medications, for example, tamoxifen and raloxifene, can reduce the hazard. However, these medications can have their own dangers and symptoms.
Preventive surgery: In case that you have a solid family history of breast cancer, you can talk with your specialist about hereditary testing. This test addresses changes in qualities that increase the danger of breast cancer; for example, the BRCA qualities. In case you have a hereditary change from a family with a transformation, however, have not been tried, you could consider surgery to bring down your danger of tumor.
3960
people found this helpful
Shared 2 months ago • Featured Tip
While approaching the big day in your life, which every woman dreams about and every couple plans for, there is a critical decision which you as a woman or along with your partner have to take, to welcome the new life on earth. The decision is about whether you want to deliver the baby through the normal procedure or caesarean technique. This decision is crucial as both of the processes involve different approach for the delivery of the baby and affect the mother and the child in a variety of ways.
Vaginal Birth or Normal delivery
Across the world, normal delivery or the vaginal delivery is the most preferred option as it is the natural way of giving birth. Without any surgical procedure or minimal use of the knife being involved, vaginal birth is the safest for both the child and the mother. There are several benefits associated with vaginal birth.
In the normal or vaginal delivery, when the pregnant woman gets into labour without any drugs to induce the labour and the child is born without using instruments like vacuum or forceps it is called a Normal Vaginal Delivery (NVD). When the labour is induced, it is called Induced Vaginal Delivery. When the doctor uses forceps or vacuum to extract the baby, it is called Instrumental Vaginal Delivery. The mother has to bear excruciating pain during this process, but once the baby is delivered, there are no complications such as infections.
Caesarean Delivery
This is a surgical process where the abdomen and the uterus inside, is cut to take the baby out of the womb of the mother. Due to the less pain during the surgery, as the surgery is carried out by administering anaesthesia to the mother, women of this generation tend to choose this option. But one needs to understand that there are risks associated with it as with any surgery and there could be complications such as infection, heavy blood loss in mother and need for special care to the infant.
Why is normal delivery always better than caesarean procedures?
In the case of a normal delivery, you don't need to stay at the hospital for long. You get discharged within 2-3 days and even less if you and your baby are completely healthy. The risk associated with anaesthesia is eliminated. And since there is no surgery involved, no danger of postoperative infections or life risk on the operation table. Also, you don't have to bear the pain of the stitches for long as there none or minimal stitches. The mother can produce milk sooner than in the case of caesarean delivery. It also boosts the immunity system of your baby.
Though normal delivery involves severe pain during labour, in the long run, it is highly beneficial. Hence, caesarean delivery should be opted for only when the doctor recommends it due to medical reason as the only viable choice for you and your baby.
4200
people found this helpful
Near By Clinics