About
Our goal is to provide a compassionate professional environment to make your experience comfortable. Our staff is friendly, knowledgable and very helpful in addressing your health and fin...
...more
Our goal is to provide a compassionate professional environment to make your experience comfortable. Our staff is friendly, knowledgable and very helpful in addressing your health and financial concerns.
More about V Care Polyclinic
V Care Polyclinic is known for housing experienced Endocrinologists. Dr. Tanvi Mayur Patel, a well-reputed Endocrinologist, practices in Mumbai. Visit this medical health centre for Endocrinologists recommended by 74 patients.
Timings
Location
No.204 Second Floor, La Magasin Building, Above Roopkala Showroom SV Road, Near Asha Parekh Hospital, Santacruz West
Santacruz
Mumbai,
Maharashtra
-
400050

Get Directions
Photos (9)









View All Photos
Videos (1)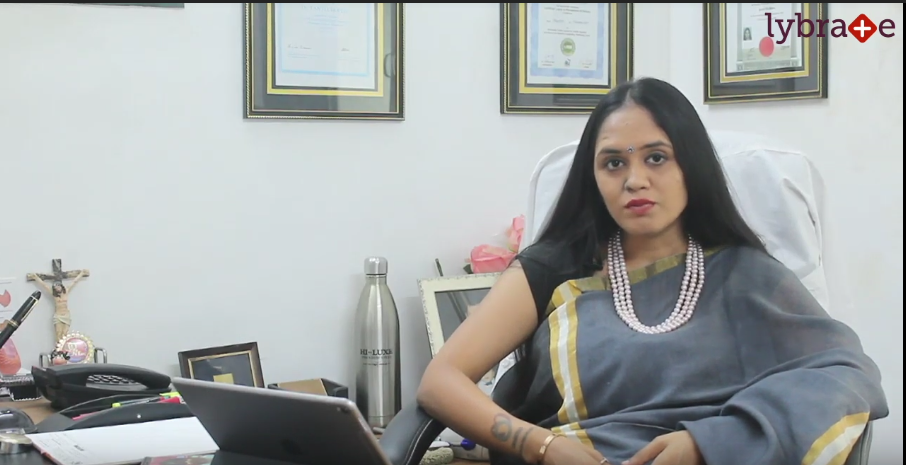 Thyroid disorders are associated with the thyroid gland. A thyroid gland is a butterfly-shaped gland situated right at the base of one's neck. The role of the thyroid gland is to carry out numerous metabolic processes within the body. The brain regulates the functioning of the thyroid gland through a feedback mechanism.
read more
Doctor in V Care Polyclinic

Masters in Endocrinology, MBBS, C.Diab, CCEBDM(DIABETOLOGY), CCMTD, DOMS
Endocrinologist
Book appointment and get ₹125 LybrateCash (Lybrate Wallet) after your visit
Services
Submit Feedback
Submit a review for V Care Polyclinic
Your feedback matters!
Write a Review
Patient Review Highlights
"Professional"
2 reviews
"Prompt"
1 review
"Well-reasoned"
1 review
"Practical"
2 reviews
"knowledgeable"
1 review
"Sensible"
1 review
"Very helpful"
5 reviews
Reviews
Rahena B
Apr 25, 2018
Dr tanvi underwent my detail past reports and suggested me right advice. I was worried that I have to undergo operation but she cleared all my doubts. I travel all the way from Gujarat to mumbai to get her expert opinion.
Kiara Advani
Mar 7, 2018
I was tired of going to doctors with not getting any improvement of my fathers health. Finally I found wonderful doctor and human being. She takes utmost care of everything and listens patiently. Highly regarded doctor
Margaret Dmello
Apr 27, 2018
I am with her for my treatment since last 2 years and my sugars and blood pressure and cholesterol is under excellent control. My medicines are continually coming down and my health is improving a lot day by day.
Mansi Jadhav
Apr 12, 2018
Dr tanvi took my detailhealth knowledge and prescribed me right Medicine. She makes sure that I do not develop any diabetes complications and advises right test to coat right time. She is very good doctor
Vandana Mahadev
Mar 9, 2018
My grandmother was suffering from severe numbness in her both feet due to high sugar. They came under control and she is very comfortable now. Thank you doctor tanvi for being such a great doctor.
Shankar Sahau
Mar 7, 2018
Great relief to my hair fall problem . I thought it's because of baldness but later it came under control as long as my Thyroid came in good control. She is wonderful doctor and very approachable.
Urmila Wasnik
Apr 11, 2018
I am under her treatment since last 3 years. She is very good and I am very happy. Ever since I have met her my 3 month average sugar is always under 7% and fasting sugars are always 100 to 105
Prerna Juthani
May 16, 2018
Dr tanvi is very nice . Her treatment is very good. She doesn't prescribe long list of medicine . She is best for diabetes management.strongly recommended doctor.
Rajni Nankani
Apr 9, 2018
She is wonderful doctor. She treats my wife for her diabetes and I really like her. She takes utmost care of senior citizen like us. She is nice person.
Uma Honwadkar
Mar 7, 2018
Dr. Tanvi is a very good doctor. She is knowledgeable and knows the problem and exact treatment. She is very polite, friendly and careful listener
Kailash Lalwani
Apr 10, 2018
Dr tanvi is very good in her approach. She doesn't prescribe medicine more and looks after my health perfect way. She is nice person and doctor.
Saurav Saha
Apr 13, 2018
She manages my blood sugars since last 2 to 3 years. She has managed my health very well. She is very considering in understanding our problem.
Maya Walhe
May 21, 2018
Due to Pcos and pcos I had tough time in getting pregnant. After her treatment I am much healthy and I am on fertility track. Good bless her
Pallavi Shah
Mar 9, 2018
Not only my sugars came in control but also it helped me losing weight and reduced my low blood sugars which I was getting very frequently
Verified
Mar 7, 2018
I have gone to Doctors Tanvi for a couple years and have always been very satisfied with the care and attention that I have received.
Kiran Mangokia
Apr 10, 2018
My Thyroid was in problem since many years. I was tired of changing doctors. She gave me correct guidance in managing my health.
Amit Kapadia
Apr 13, 2018
Dr tanvi is my diabetes doctor since last 3 years. My sugars are always under control. My medicines are continually reducing.
Akil Khan
Mar 19, 2018
She bought my Thyroid under excellence control . Before pregnancy, during pregnancy my thyroid is under absolute control
Jaya Singh
Mar 9, 2018
My mother had multiple problems due to Thyroid and diabetes which are come under control. Thanks to dr tanvi
Manohar Raje
Mar 14, 2018
She bought my sugars under control.my medicines are continuously decreasing in power. Wonderful doctor.
Feed

Masters in Endocrinology, MBBS, C.Diab, CCEBDM(DIABETOLOGY), CCMTD, DOMS
Pregnancy brings with it the need to be extra careful about the overall well-being of the mother-to-be. Extreme caution has to be taken in managing health, as antibiotics and a lot of other treatment modalities are best avoided during pregnancy. With diabetes becoming common in the younger ages and women choosing to delay pregnancy, there are multiple women who are diabetic and choose to get pregnant later in life.
With diabetes being a chronic and a lifestyle condition, it definitely has its effects on pregnancy. However, the key is to manage diabetes cautiously in such a way that its effects on pregnancy, both the mother and the developing baby, are minimal. The increased blood sugar levels from the mother pass on to the baby, so keeping a close watch on the blood sugar levels is very important.
The maximum effect of diabetes on the baby is during the first few weeks of pregnancy. It is when the vital organs (brain, heart, lungs and kidneys) are forming, and high blood sugar levels can be harmful. This is slightly tricky as most women realise they could be pregnant only after about 6 weeks. If pregnancy is planned, it is best advisable to keep a check on sugar levels much ahead of the pregnancy.
The baby could be used to high levels of sugar while in the womb, and once delivered, it could have too low sugar levels. This needs to be monitored.
Preeclampsia, which is increased protein in the urine and high blood pressure, can happen during the second trimester. This may require the baby to be delivered prematurely.
Babies born to diabetic mothers are often bigger. The baby's pancreas is used to higher sugar levels and so the extra sugar gets converted to fat, which is the reason for the bigger babies. This may also necessitate C-sections.
Pregnancy can induce the development of diabetic retinopathy, which may prevent vaginal delivery, as the woman may not be able to exert the required pressure.
Abnormal calcium and magnesium levels, which need to be monitored for a while after birth
Most diabetic women reach full term if the sugar levels have been under good control.
Diabetic pregnant women are high at risk. However, with advanced medical care, these risks and complications are managed very well producing healthy babies from normal deliveries with effectively no harm to the mother's health.
Once a diabetic woman tests positive, it is advisable to seek medical help to plan diet/meal plan, physical activities, exercise regimen, lifestyle changes, and medication dose adjustments. This is not a one-time activity, but needs to be closely monitored with daily blood sugar levels throughout the pregnancy.
3499
people found this helpful

Masters in Endocrinology, MBBS, C.Diab, CCEBDM(DIABETOLOGY), CCMTD, DOMS
The adrenal glands are present above the kidneys (hence the name) and produces an important hormone known as cortisol. Cortisol is responsible for regulating multiple body functions, including controlling the blood pressure, protein and carbohydrate metabolism, and anti-inflammatory response, and stress management.
Under natural circumstances, the body produces excessive cortisol in the following situations:
Physically stressing situations like illness, surgery, injury, pregnancy, etc.
Emotionally stressed situations
Athletic training
Panic disorders
Causes: Cushing's syndrome is a group of symptoms that manifest when there is too much cortisol in the body. It is more common in women than men, in the age group of 25 to 40. Some of the common causes for Cushing's syndrome are listed below:
Consuming too much of prednisone (and other steroids) or for prolonged periods can cause Cushing's syndrome. These are strong anti-inflammatory medications and are used in asthma, arthritis, lupus, transplants, etc., to control the body's inflammation reaction. It is therefore advisable to use topical steroids than oral steroids or injections as their effects are more noticeable and severe.
Adrenal gland tumours can cause excessive production of cortisol.
Pituitary gland tumours or adenomas also can also cause excessive production of cortisol, leading to Cushing's syndrome.
The first type is known as exogenous Cushing's disease and the others are known as endogenous Cushing's disease.
Signs and symptoms: Cushing's disease produces characteristic features which are referred to as the Cushingoid appearance. These features include the following:
A rounded, plump face with a pinkish hue
A moon face, with fat deposits on the face
A buffalo hump with fat deposits between the shoulders
Stretch marks on the abdomen, thighs, and arms
Weak muscles, especially in the hips and shoulder
Significant weight gain
Skin that gets thin and bruises easily
Extreme tiredness
High blood sugar
Thin arms and legs
Delayed healing of cuts and injuries
Increased facial hair in women
Reduced libido, infertility, and erectile dysfunction in men
Emotional issues like depression, anxiety, irritability
Increased thirst and urination
Bone loss, and eventually fractures
Affected bone growth in the developing years
Increased susceptibility to infections
Complications: Untreated Cushing's disease can lead to bone fractures, hypertension, full-blown infections, kidney stones, etc.
Treatment: This would depend on the cause. If you are on long-term steroids, the dose would need to be adjusted. This should always be done under medical supervision, as it requires constant adjustment. Underlying tumours (pituitary or adrenal) need to be diagnosed and treated. There are other hormones too which come into the picture and need to be monitored.
2
people found this helpful

Masters in Endocrinology, MBBS, C.Diab, CCEBDM(DIABETOLOGY), CCMTD, DOMS
The pituitary gland is a small, pea-sized attached to the base of the brain. It controls growth, functioning and development of other hormonal glands. Deficit of one or more pituitary hormones is a state of Hypopituitarism. This clinical term is used by endocrinologists to mean that one or more pituitary glands are deficient. In hypopituitarism, the pituitary gland does not produce the normal amounts of hormones.
Causes-
Hypopituitarism has the following causes-
Brain tumours

Sarcoidosis (A lung disorder)

Tumours in the pituitary gland

Hemochromatosis (Too much iron in the body)

Tumours in hypothalamus (Controls the production of hormones)

Histiocytosis X (A rare autoimmune disease where the immune cells damage the organs)

Sheehan syndrome (Excessive blood loss during childbirth)

Lymphocytic hypophysitis (An inflammation in the pituitary gland)

Radiation treatments like chemotherapy
Symptoms-
Symptoms depend on which hormones is not being produced.
Adrenocorticotropic Hormone (ACH): Lack of ACH affects the adrenal glands (endocrine glands producing hormones) and cortisol (steroid hormone). Symptoms include—

Low sodium levels

Loss of weight

Pale skin

Thyroid-stimulating Hormone (TSH): Deficient TSH mostly affects the thyroid (produces growth-regulating hormones) gland. The symptoms are—

Fatigue

Weight gain

Skin dryness

Sensitivity to cold

Luteinizing hormone (LH): Low luteinizing hormone in women affects their ovaries and ovulation. Symptoms include-
In men, lack of LH affects their testes and sperm production. Symptoms include-
loss of libido

infertility.
Follicle-stimulating hormone (FSH): This hormone affects men and women the same way the luteinizing hormone does. Thus the symptoms are the same.

Growth Hormone: In children, the growth hormone affects their bone, fat and muscle. They have the following symptoms—

Lack of height

Increase in body fat

Abnormal peak bone mass (bone tissue present after the skeleton matures)
In adults, the whole body is affected. Body fat increases while muscle and bone mass decreases.
Prolactin: Prolactin deficiency only affects women. The prolactin hormone gets the production of milk started after childbirth. Lack of prolactin thus affects breastfeeding.

Antidiuretic Hormone (ADH): The kidneys are affected by lack of ADH. Symptoms include—

Diluted urine

Feeling excess thirst

Oxytocin: Lactation and childbirth are affected by lack of oxytocin.
3219
people found this helpful

Masters in Endocrinology, MBBS, C.Diab, CCEBDM(DIABETOLOGY), CCMTD, DOMS
Diabulimia is a type of eating disorder in which patients of Type 1 diabetes intake less amount of insulin purposely, in order to lose weight. This disorder, however, is not a formal diagnosis. The disorder may be defined as disturbed eating behavior.
Our body requires insulin for moving glucose from the blood to the cells. In type 1 diabetes patients, the pancreas stop producing insulin and glucose gets stored in our bloodstream. This causes extra stress on the kidney in getting rid of excess of sugar. The body gets devoid of glucose and the calories associated with it and a rapid loss in weight occurs. Patients develop binge eating, with more emphasis on sugar and carbohydrate enriched foods. The excess sugar gets out of the body by urinating.
The symptoms of this disease are:
Occurrence of hyperglycemia
Developing a habit of eating more, but still experiencing weight loss
The shift in weight may be dramatic
The energy level is low
Eating patterns turn unusual
Binge eating
Developing an obsession for food
Enhanced awareness about body image
Feeling anxious about the weight
A delay occurs in sexual maturity or attaining puberty
Occurrence of stress
Hospitalization is required frequently for diabetic patients
Exercising amount increases
The patient tends to hide food
There is a smell of ketones from the breath and urine of the patient
Frequency of urination gets enhanced
Malnutrition occurs signalled by hair loss or drying of skin
Health hazards of Diabulimia
Diabulimia can cause a great amount of permanent effects on the body, irrespective of age.
Patients with diabulimia have a risk of getting early comorbidities.
Health issues similar to issues arising from diabetes are observed, but are more adverse in nature.
Dehydration happens along with excess urination.
The patient experiences fatigue and the level of concentration falls down.
An electrolyte disbalance is caused.
There may be risk of heart attack, stroke, retinopathy, neuropathy, gastroparesis.
Vascular disorders, gum infections and infertility in women may also occur.
In the most extreme cases, death occurs.
Prevention
It has been proven by research that almost 30% of type 1 diabetes patients are the ones who abstain from or avoid using insulin in order to lose weight. This habit leads to the risk of many other fatal diseases which may be permanent in nature. Dibulimia is more common among teenage girls who suffer from type 1 diabetes and are generally obsessed with body image. Diabulimia is an eating disorder which leaves a patient at risk of acquiring many other severe diseases. It is advised not to neglect your insulin.

Masters in Endocrinology, MBBS, C.Diab, CCEBDM(DIABETOLOGY), CCMTD, DOMS
Patients with diabetes are likely to suffer from nerve damage. This condition is known as diabetic neuropathy. An increase in the blood-sugar level can damage nerve fibres, especially in the legs and feet. Diabetic neuropathy is a common complication for people suffering from diabetes.
Risk factors of diabetic neuropathy
Being overweight: An increase in body weight increases the chances of diabetic neuropathy. A body mass index (BMI) of greater than 24 is considered to be alarming for a patient suffering with diabetes.
Smoking: Smoking narrows the arteries, thereby reducing the flow of blood to the feet and the legs. This increases the chance of diabetic neuropathy.
Kidney disease: Diabetes can cause great damage to the kidneys, which increases the level of toxins in the body. This situation can aggravate to diabetic neuropathy.
Poor control of blood-sugar levels: A poor control of blood-sugar levels is the biggest risk factor of diabetic neuropathy. Keeping the blood-sugar level under control helps the nerves to maintain a healthy condition.
Common complications of diabetic neuropathy
Digestive problems: Nerve damage can lead to diseases such as diarrhoea, bloating, nausea, vomiting and a loss of appetite. It can also result in a disease called gastroparesis; this is a disease which doesn't let the stomach empty at its usual rate.
Limb loss: Gradual nerve damage can affect the limbs of the body. Diabetic neuropathy slowly damages the soft tissues and the skin, which eventually results in the loss of a limb.
3367
people found this helpful

Masters in Endocrinology, MBBS, C.Diab, CCEBDM(DIABETOLOGY), CCMTD, DOMS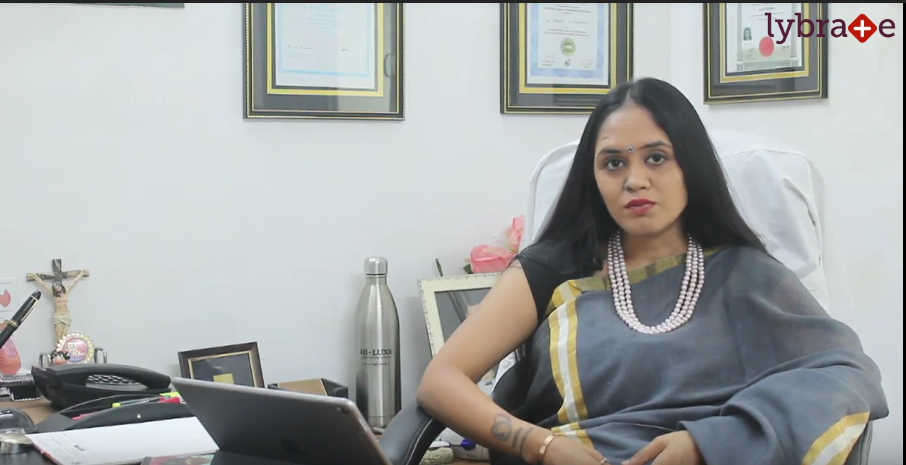 Thyroid disorders are associated with the thyroid gland. A thyroid gland is a butterfly-shaped gland situated right at the base of one's neck. The role of the thyroid gland is to carry out numerous metabolic processes within the body. The brain regulates the functioning of the thyroid gland through a feedback mechanism.
3333
people found this helpful

Masters in Endocrinology, MBBS, C.Diab, CCEBDM(DIABETOLOGY), CCMTD, DOMS
Do you have an extremely low reading of thyroxine or T4, it means that you are suffering from an under active thyroid disease called hypothyroidism. With this condition, your thyroid glands fail to make sufficient thyroid hormones. The thyroid gland releases hormones, which travel all over your bloodstream and affect all parts of the body. Thyroid controls how the cells of the body use energy from food via the metabolism process, which in turn affects the body's temperature, heartbeat and burning of calories. Lack of thyroid hormones slows down the body's functions, reduces your energy and the metabolism is disrupted.
Causes of hypothyroidism
The primary cause of this condition is Hashimoto's thyroiditis. Thyroiditis refers to an inflammation of your thyroid gland. Hashimoto's thyroiditis is an autoimmune disorder in which extra antibodies are produced which destroy the thyroid gland. Viral infections may also lead to thyroiditis.
Other causes of the condition are as follows:
Radiation therapy to the neck region for the treatment of several cancers like lymphoma may damage the cells present in the thyroid gland. Hence, the gland cannot secrete hormones properly.
Radioactive iodine treatment is undertaken by people having an overactive thyroid gland. Radiation destroys the thyroid gland cells and leads to hypothyroidism.
Certain medicines used to treat heart problems, cancer and psychiatric diseases may affect the thyroid gland and lead to hypothyroidism.
Surgeries undertaken for removing the thyroid also lead to hypothyroidism.
Iodine is required by the thyroid gland to produce hormones. A low amount of iodine in your diet and body may lead to hypothyroidism.
Risks factors of hypothyroidism
Usually women, especially older women are more likely to get hypothyroidism than men. The factors which determine if you are at a risk of acquiring the condition are as follows:
Race
Age
Premature graying of hair
Autoimmune disorders like type 1 diabetes, rheumatoid arthritis, vitiligo, celiac disease, Addison's disease and many more.
Turner's syndrome
Down's syndrome
The symptoms of hypothyroidism are as follows:
Changes in menstrual cycle
Hair loss and dry hair
Fatigue and tiredness
A slow heart rate
An increased sensitivity towards cold
Swelling of the thyroid gland or goiter
Gaining weight unusually or great difficulty in losing weight
1
person found this helpful

Masters in Endocrinology, MBBS, C.Diab, CCEBDM(DIABETOLOGY), CCMTD, DOMS
Thyroid is a small gland situated in front of the neck and secretes hormones like thyroxine (T4) and tri-iodothyronine (T3). These hormones control various functions of our body like heart, blood pressure, digestion, metabolism, growth, blood formation, brain function etc. Any fluctuation in the functioning of the thyroid gland can have a great impact on health.
The thyroid gland is primarily responsible for energy and metabolism. This gland triggers the genes that make all the cells in the body conduct their specific jobs. But over a period of time, the optimum functioning of the thyroid may reduce because of specific reasons. The gland may start to under-produce or overproduce the thyroid hormone, which may lead to conditions known as hypothyroidism or hyperthyroidism, respectively.
Patients with hypothyroidism may feel extreme tiredness and fatigue even though they may be sleeping more than before. An unexplained gain in weight, constipation, inability to stand cold temperatures, and constant pain in muscles and joints are some of the other symptoms of hypothyroidism.
Hyperthyroidism, or overactive thyroid, is an endocrine disorder. Patients with this disorder may experience excessive sweating, fatigue, and intolerance to heat. They may even experience restlessness, puffy or protruded eyes, hair loss, and muscle weakness. Such patients may lose weight and are unable to sleep properly at night. In some cases, palpitationsor abnormal heart rhythm may also be experienced.
Complications of Thyroid Disorder
Hypothyroid and hyperthyroid can cause a number of complications if patients don't take medications. It is important for you to not to ignore any of the aforementioned symptoms and speak to your doctor as soon as possible.
Hypothyroid complications
Myxedema: This condition is characterized by slowed thinking, swelling of tissues, and accumulation of fluid around major organs like brain, lungs and/or heart. This condition may prove life-threatening if not treated on time.
Enlarged goiter: This is characterized by enlargement of the thyroid gland because of a constant increase in the TSH levels. High cholesterol and triglycerides: This may eventually pave way for heart disease and stroke.
Sleep apnea: Sleep apnea is a disorder that affects nighttime breathing where the brain that temporarily stops sending signals to the muscles that control breathing, or by an obstruction in the airway. This may prove fatal if left untreated.
Low blood pressure: This means not enough blood is getting to capillaries and tissues, particularly in your hands, feet, and brain. You may have chronic nail fungal infections and cold hands and feet if so.
Hyperthyroid complications
Depending on the condition of the thyroid condition, it requires different ways to manage it. The conventional TSH (thyroid-stimulating hormone) and T-4 (thyroxine) blood tests will be advised and the results should provide a reasonable confirmation of the condition. If doubts still persist an ultrasound or scan can also be ordered.
3351
people found this helpful

Masters in Endocrinology, MBBS, C.Diab, CCEBDM(DIABETOLOGY), CCMTD, DOMS
Diabetes is a metabolic disorder characterized by Hyperglycemia (elevated blood glucose level) due to either reduced production of insulin or the inability of the body to utilize the insulin produced. Today management of diabetes has become a prime concern.
Over the winter months, diabetic patients are likely to suffer from higher blood glucose levels than during the warmer months. As the temperature drops and the sugar levels up, thus, diabetic patients should be extra careful about the temperature fluctuations or seasonal changes.The cold weather makes diabetics experience many health problems, besides creating a major change in their sugar levels.
Following are the most harmful effects that diabetic patients may suffer from during the cold weather
2859
people found this helpful

Masters in Endocrinology, MBBS, C.Diab, CCEBDM(DIABETOLOGY), CCMTD, DOMS
Following regular exercise and healthy eating habits keeps weight on check. Remember weight loss is slow process as weight gain.
8
people found this helpful
View All Feed
Near By Clinics