About
Customer service is provided by a highly trained, professional staff who look after your comfort and care and are considerate of your time. Their focus is you.
...more
Customer service is provided by a highly trained, professional staff who look after your comfort and care and are considerate of your time. Their focus is you.
More about Apollo Hospitals - Jubilee Hills
Apollo Hospitals - Jubilee Hills is known for housing experienced Orthopedists. Dr. M.Kaushik Reddy, a well-reputed Orthopedist, practices in Hyderabad. Visit this medical health centre for Orthopedists recommended by 108 patients.
Timings
Location
Jubilee Hills
Hyderabad,
Telangana
-
500033

Get Directions
Photos (5)





Videos (1)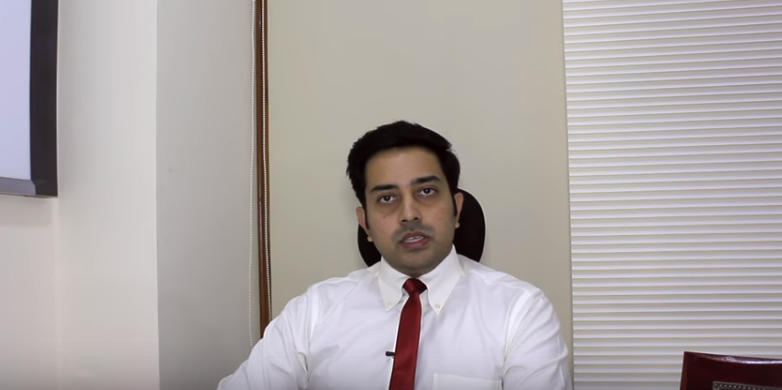 Here are health-related tips of Anterior Cruciate Ligament
Hello everybody! I am Dr. Kaushik Reddy, arthroscopic and sports medicine specialist, working at the Apollo Hospital, Hyderabad.
Today will be talking about anterior cruciate Ligament injuries of the knee joint. Anterior cruciate ligament is one of the Major ligaments of the knee joint that provides rotational stability mechanical stability and proprioception and it is one of the most common ligament injuries which is affected in sports persons especially in people playing football, basketball, tennis, badminton it can also occur in people who have been Injured in road traffic accidents or recreational activities like dancing. So any patient while playing sports or during dancing if he experiences sharp Pain in the knee joint and pain while movement of the knee joint and if he hears a Popping sound from the knee joint if he feels any instability in the knee joint that is any giving way of the joint then you have to suspect that it would be an ACL injury of the knee joint. ACL injuries generally occur during sports whenever playing sports if there is any sudden stoppage from running or any direct blow to the knee joint during tackles or if there is any unsteady landing from a jump or any sudden shifts in the Direction can cause an ACL injury.
Whenever any ACL injury occurs during field or anywhere first medical attention needs to be given this is followed by rest and ice pack compression bandage and elevation of the leg needs to be done and once this first aid is given patient needs to be given Some analgesics and anti-inflammatory medication painkillers to reduce the pain and swelling and later after few days then he needs to visit an orthopedic surgeon where an orthopedic surgeon does a few clinical examination or test to diagnose whether it is an ACL injury then few investigations needs to be done to confirm an ACL injury like an x-ray to see if the injury of the ligament has occurred along with a bone fragment or an MRI to confirm the diagnosis of ACL injury whether it is a sprain or a partial ACL injury or a complete ACL injury.
The treatment for an ACL injury of where there is only a sprain of the ACL is usually conservative management where the doctor gives the patient a brace and he needs to be on Good physiotherapy and rehabilitation program in cases of complete ACL tear or injury conservative treatment doesn't all good in that cases surgery needs to be done where an arthroscopic is ACL reconstruction needs to be done for these patients in which it is a small Dk surgery keyhole surgeries where the patient's own hamstring tendons are taken and these are kept in the place of the ligament by making tunnels and fixed by various methods following an ACL reconstructive surgery the patient needs to be on good rehabilitation program and he can return back to sports within four to six months.
If you have any queries related to anterior cruciate ligament injuries of the knee joint you can contact me through lybrate or visit me at my clinic at Apollo hospital, Jubilee Hill, Hyderabad or at Bone and Joint Clinic, Swapna Hosptial Chaitanyapuri. Thank you.
read more
Doctor in Apollo Hospitals - Jubilee Hills

MS - Orthopaedics, MBBS
Orthopedist
Services
Submit Feedback
Submit a review for Apollo Hospitals - Jubilee Hills
Your feedback matters!
Write a Review
Patient Review Highlights
"knowledgeable"
1 review
"Very helpful"
3 reviews
Feed
Frozen shoulder is a condition where the patient encounters continuous shoulder stiffness and pain. It could last for several weeks. Inflammation around the shoulder increases the inability to move or stretch properly. This happens when somebody is recovering from an injury. Frozen shoulder can also occur when somebody is wearing a sling or a cast. It also occurs if someone is recovering from surgery or experiencing joint pain. It may also be experienced as a symptom of thyroid, joint disorders or diabetes.
Some of the causes and risk factors for creating a frozen shoulder are as follows:
If you are 40 years or older, your chances of a frozen shoulder are higher than others
Recovering from a damage or surgery
Ladies are more prone to a frozen shoulder
Cervical disc infection that influences the nerves around the shoulder
Not moving your arm because of other pain or wounds
Having a previous medical condition like diabetes or other heart diseases
Open-heart surgery or spinal surgeries
Poor diet and unhealthy lifestyle
The most widely recognized symptoms of a frozen shoulder include:
Stiffness around the shoulder usually happens in one shoulder at a time (not both) and will probably return in the same shoulder. Muscle, joint and bone agony in and around the shoulders or arms may be experienced.
Restricted scope of movement
Having difficulty moving and using the shoulders or arms ordinarily, (for example, experiencing difficulty in getting dressed, driving, holding objects before you, and gestures.)
Treatment:
Stretch the shoulder: Before beginning shoulder exercises for a frozen shoulder, try to warm up your shoulder by doing a few warm up exercises. This will improve the blood supply in the affected area and avoid future injuries by making your body more comfortable with the motion. The best approach is to extend and warm up the shoulder by applying heat for 10 to 15 minutes, scrubbing down or showering with Epsom salt.
Non-intrusive treatment: While these activities mentioned above can be easily performed at home, if pain continues and makes it difficult to move around or work ordinarily, see a physiotherapist who can appoint particular activities and can enhance your scope of movement, flexibility and strength.
Acupuncture: Acupuncture is considered one of the best treatment choices for any joint and nerve related problem. The treatment is based on focusing on the trigger points of the pain and putting pressure on them via needles. The treatment is not painful and is known to produce good results in the long run.
Dietary supplements: Various supplements can be taken with the recommendation of a doctor, in order to improve recovery. Alfalfa (horse feed) and turmeric are two of the most regularly recommended elements that relieve swelling and repair the tissue in the shoulder. If you wish to discuss about any specific problem, you can consult an orthopedist.
4836
people found this helpful
The human body allows for movement through the complex system of bones, muscles and joints. A break in the bone is medically known as a fracture and can be caused by constant stress, pressure or impact. It is common knowledge that with age, the bone strength decreases and incidence of fractures (osteoporotic fracture) increases. Based on the affected bone and impact, different types of fractures are commonly identified as:
Complete: When the breakage of the bone is complete, producing two or more pieces, it is referred to as a complete fracture.
Incomplete: When the breakage is incomplete, where the bone has cracked, but does not break into pieces, it is known as an incomplete fracture.
Another type would be the open or closed fracture:

Open fracture: When the skin is exposed and the bone breaks through this exposed skin, it is known as compound or open fracture.
Simple or closed fracture: The bone breaks, but the skin continuity is maintained. Again, here are different types including hairline, greenstick, oblique, etc.
What is the reason behind a fracture?
A bone will fracture when force is applied to it that is stronger than the bone itself. A key factor in a bone's susceptibility to fracturing is age. Both children and older people are prone to bone fractures. Children's bones are constantly growing and have not reached their full strength. Elderly people have brittle bones with old age and are prone to develop bone diseases, making them susceptible to fractures.

How they are treated?
Splint and
pain
medications are commonly used. Closed reduction where the fracture is reduced without opening up the tissues and open reduction, where the tissues are opened up are common approaches to managing fractures.
Can they be prevented?
Especially with children and in the elderly, extra precaution should be taken to avoid any kind of injury and fracture.
Develop an exercise routine to strengthen the muscles
Manage weight
Use the right footwear and exercise gear
Watch your medications (avoid sleep inducing ones)
Increase lighting in the room/home to improve clarity of vision for elderly
Make the home/living area fall-proof by reducing clutter, using railing in the bathroom and bedrRhinoplastyoom, using rubber mat, etc.
While a fall may seem inevitable, taking the above steps can help reduce the incidence and severity of a fall, thereby minimizing damage. If you wish to discuss any specific problem, you can consult an orthopedist.
4479
people found this helpful
Carpal Tunnel Syndrome is a painful one that is born from a strain on the median nerve, which loops through the wrist bone to connect it with the rest of the hand and fingers so as to promote motion. This condition can be a painful and debilitating one that usually starts at night, and affects the various fingers, especially the thumb and index finger. The symptoms include numbness, a tingling sensation, a weak grip, and the inability to do many tasks that involve the thumb and index finger. There are many ways of treating this condition with the help of physiotherapy, steroids and corticosteroids. There are easier ways of dealing with this issue on an everyday basis, as follows.
Wrist splint: It is a good idea to wear a wrist splint at night which will keep the bones and muscles stationary as the pain in this condition usually starts at night. This will also prevent further damage to the median nerve.
Activity: Keep your activity to a minimum to give your hand and rest, in particular, some much needed rest from the pain, numbness and tingling. Further, you need to avoid activities that cause too much pain and numbness. Also, take care to keep your thumb and wrist straight during other activities so that there is less strain on the median nerve.
Strength and flexibility: Many times, the pain from the wrist and fingers can spread towards the arm as well. In order to prevent this and to treat the pain on a more long term basis, it is important to turn to some mild exercise which can make the area more flexible and strong. This can include wrist twists which can be done ten times for each hand. One can also try Yoga to strengthen the joints in the upper body.
Ice pack: Use an ice pack or ice compress on your wrist for ten to fifteen minutes each every few hours to help in relieving unbearable pain.
Anti-Inflammatory medication: Patients suffering from this condition can also turn to non steroid medication that will help in bringing down the inflammation. This inflammation is usually responsible to a great extent for symptoms like numbness and pain which can halt various activities. These drugs may include aspirin, ibuprofen, and even naproxen sodium.
Taking breaks: One must take regular breaks at work and flex the fingers and the wrist so that the painful bending posture does not make matters worse.
Ensuring that you manage your everyday functioning despite Carpal Tunnel Syndrome is a matter of balancing your activities with rest. If you wish to discuss about any specific problem, you can consult an Orthopedist.
4764
people found this helpful
Do you remember the last time you had a searing knee pain in the middle of your morning run? It was probably because you did not warm up properly. The incidence of injuries in various sports has gone up in the recent times, and it is mostly due to the lack of proper warm up exercises. However, other factors come into play as well, such as the pressure of increased workload on the current batch of athletes, missing a trick or two with the proper technique to be followed, etc.
In order to reduce the risk of an injury, it is advised to follow these simple tips:
Set realistic goals for yourself: Don't go overboard with anything that includes repetitively stressing and straining your body over a certain degree. If you are planning to go for a run or hit to the gym, make sure you set goals that you can sustain and find feasible. One example of this would be to not increase the amount of weight drastically while lifting weights as it can lead to serious injuries.

Follow the right technique: Proper technique is very important in sports, a lack of which can lead to injuries. Ask your trainer to observe your form when you perform any activity. Focus on your breathing and posture when you are exercising.

Warm up before you begin exercising: Warming up before you exercise or play a sport is important as it helps loosen your muscles and boost blood circulation. It drastically reduces the risks of sustaining injuries, and also prepares your body for the subsequent exercise.

Cool down: Similar to an essential warm up is the need to cool down; it is another aspect that should not be ignored. Cooling down usually consists of stretches and postures that promote flexibility. The muscles become sore after working out. Stretching can help reduce post workout pain and make the joints flexible. Cooling down also helps in eliminating lactic acid from the muscles, which means less pain after exercise.

Listen to your body: During an activity, if you feel that you can no longer carry on, terminate the activity. The chances of injury rise if you continue to push your body over your threshold limit. If you think that you can no longer carry on doing something without risking an injury, avoid doing it altogether. Listen to your body, and it shall never fail you. If you wish to discuss about any specific problem, you can consult the doctor.
4542
people found this helpful
Popularly known as the sunshine vitamin, vitamin D is essential for optimal bone health. Though calcium is the important ingredient of the bones, vitamin D is essential for calcium absorption and so contributes to good bone health.
Causes- Vitamin D is naturally formed by the body on exposure to sunlight and is present in dairy products, fish, fish oils, egg yolk, etc. However, use of good sun protection, lactose intolerance, and vegan diet followers can have vitamin D deficiency.
Symptoms- While bones are primarily affected due to vitamin D deficiency, there are other symptoms indicative of vitamin D, as noted below.
Vitamin D plays an important role and a healthy individual would have about 20 to 50 nanograms per millilitre of blood. As noted above, it is naturally formed by the body when exposed to the sun. However, those are not exposed to the sun too much, are obese, or are lactose intolerant, may have problems making sufficient vitamin D and may be deficient.
Management- There are two key components to management of this condition – prevention and treatment.
Prevention requires that you get adequate sun exposure so that the body is able to make the required amounts of vitamin D. About 15 minutes of sun exposure per day is recommended. If the weather does not allow for adequate sun exposure, make sure your diet contains foods with vitamin D in them. Eat grains and dairy products that are fortified with vitamin D. Foods such as fish, fish oils and egg yolk are also rich in vitamin D.
While sun and diet are usually sufficient to prevent vitamin D deficiency, there are increasingly more people with a deficiency of this essential vitamin. This is due to increased practices of vegan diet, sun protection, lactose intolerance, and of course obesity.
For those who end up with vitamin D deficiency, supplementation is the most viable solution. A word of caution though when taking supplements. Vitamin D is a fat-soluble vitamin and can accumulate in the body. Higher levels can cause heart and kidney damage and therefore are not healthy for the body.
With some cautious measures, getting sufficient sun exposure and some food modifications should help in preventing vitamin D deficiency. In case you have a concern or query you can always consult an expert & get answers to your questions!
4817
people found this helpful
If you are suffering from arthritis, it is important for you to know about how it affects your knee and other joints. Arthritis is a chronic, systematic inflammatory disease which damages your joints and connective tissues. Your knee is commonly affected by arthritis and there are three primary types of arthritis that occur in the knees. They include osteoarthritis, rheumatoid arthritis and post-traumatic arthritis.
Types of arthritis
The different types of arthritis affecting the knees occur due to different reasons. Osteoarthritis is a progressive condition, which wears away the joint cartilage over time. Rheumatoid arthritis is an inflammatory condition, which may occur at any age. Post-traumatic arthritis occurs after an injury is inflicted to the knee and may occur several years after a ligament injury or knee fracture.
Major symptoms
Arthritis pain may occur all of a sudden but develops slowly. In the early stages, the pain is observed in the morning after you have been inactive over the night. Pain is likely when you want to move around. Pain may be experienced even when immobile.
Periodic inflammation is a common symptom of arthritis of the knee. This happens because of the formation of bone spurs or excess fluids in your knee. The swelling gets pronounced after being inactive for a long period. The skin on your knee may look red and feel warm while you touch it. This may lead to chronic inflammation, which is very difficult to manage.
Treatment
There are several ways of treating knee arthritis. The mode of treatment depends on the severity and cause of knee arthritis. NSAIDS or nonsteroidal anti-inflammatory drugs are commonly prescribed for dealing with arthritis pain temporarily. Other medicines used for knee arthritis treatment are as follows:
Analgesics, which help in pain reduction act as good alternatives to NSAIDS.
Corticosteroids are used for reducing inflammation.
Certain DMARDs or disease-modifying antirheumatic drugs are used.
Certain injections that are used for helping with knee arthritis. They include:
Hyaluronic acid supplements, which ease the pain and inflammation by lubricating your knee joints.
Corticosteroid injections also soothe inflammation and pain.
You may also require a surgery for dealing with knee arthritis when other modes of treatment fail. The most common surgeries are as follows:
Total joint replacement, where your knee is replaced with a prosthetic made of metal, plastic or ceramic.
Osteotomy, where the knee bones are modified for controlling pressure and damage in the knees.
Arthroscopy, where an incision is made in the knee for removing damaged parts.
It is recommended for you to consult a doctor, if you experience any symptom of knee arthritis. Early treatment will prevent the condition from worsening.
4419
people found this helpful
Yes. But if it's a complete tear and you are experiencing instability of knee, giving way feeling then you will need ACL reconstruction surgery.
1
person found this helpful
A small piece of bone is known as a fragment and it is very common that an avulsion fracture also tends to damage the protrusions of bone to which the tendons attach. This basically means that the tendon or ligament will come away from the bone and it will take a small piece of bone with it. It is sometimes very hard to find out what type of injury you have and this is why knowing the causes and symptoms of an avulsion fracture are very helpful in determining exactly how severe the injury is.
Here are the causes of an avulsion fracture.
Causes:
Explosive Landing: Athletes who tend to jump or land with great impact tend to get these most commonly. Therefore, it is crucial for your health that if you participate in such sports, you do follow the correct method of jumping.

Explosive Extension: Similar to how an athlete landing ferociously can get an avulsion fracture, someone who is extending the legs very violently and explosively during an exercise can also get an avulsion fracture. This is because the bone getting extended could very well damage the protrusions to which the tendons are attached.
Symptoms:
These are the two main causes of an avulsion fracture. There are not many symptoms of an avulsion fracture. This is because an avulsion fracture can only be determined by an MRI or by an X-ray scan. Therefore it is nearly impossible to diagnose that you have an avulsion fracture without looking at the results of the tests performed on the part of your body. However, the way you got the fracture and especially the details of it are very good indications of whether you have an avulsion fracture or not. If you wish to discuss about any specific problem, you can consult a doctor and ask a free question.
4316
people found this helpful
Debilitating inflammation in the joints and its surrounding tissue usually characterize arthritis. This ailment can greatly weaken the body. At the point when joints are seriously influenced by joint pain, there are a number of treatment methods that may be available for the patient. Pain relievers, physiotherapy and other forms of treatment can help in offering relief. Yet, when these methods fail, one can go in for replacement surgery of the affected joint. This may not just lessen or eliminate the pain experienced but it can also it can reestablish better strength in the joint. Hip, knee, and shoulder joint substitutions are a portion of the more normal surgeries suggested when managing joint pain.
Joint Replacement Surgery for Various Joints: Arthritis can affect a variety of joints in various ways. In the shoulder, this can be found in the humerus (the upper arm bone) and a bit of the scapula (the shoulder bone). In the knee, it includes the finishes of the femur and tibia (the thigh bone and shin bone, separately) and the patella (the knee top). In the hip, the influenced zones are the femur and the attachment in the pelvic bones in which it rests (the hip bone socket). In simple words, an aggregate joint trade or replacement for joint pain includes replacing the harmed joint surfaces with simulated segments artificially.
Ideal Candidate: In the event that your joint pain is progressed yet you are generally healthy, joint substitution might be a choice. Notwithstanding, you should take the advice of an accomplished orthopedic pro who can give you moderate treatment choices and other negligibly intrusive ways to deal with the condition before resorting surgery.
As a rule, you may not be a decent candidate of the replacement if:
You have inadequately controlled diabetes
You are a chain smoker
You are extremely chubby
You have encountered contaminations in the influenced ligament joint before
The best contender for a ligament joint replacement surgery includes patients who:
Have joint pain that is extreme
Are encountering a debilitating effect in their personal life due to the painful symptoms
Have discovered moderate medicines, for example, mitigating drugs and non-intrusive treatment to be ineffectual
Are willing to effectively and regularly participate in a recovery program after surgery
The accomplishment of a joint substitution surgery relies on upon the stability of the remaining parts of the joint. In the event that the joint has endured a few diseases, or in the event that it has experienced a few surgeries, it may not be sufficiently solid to withstand a joint replacement procedure. What's more, if you there are immune system disorders or long ailments like diabetes at play, then there may be little chance of aligning with the new joint.
3993
people found this helpful
The hand is one of the most commonly used parts of our body and is susceptible to damage, wear and tear as well as injury. Pain in the hand can be attributed to numerous causes, including damage and other conditions that can affect the joints, cartilage, nerves and other parts of the hand. Know more about controlling Joints Pain
Causes:
De Quervain's tendinitis: This is also known as de Quervain's tendinosis. It causes pain on the thumb side of the wrist. The pain may grow slowly or suddenly. It can also spread to every part of the thumb and up the lower arm. On the off chance that you have de Quervain's tendinitis, you may experience pain while performing the following actions:
Clenching The fist
Handling on or holding objects
Turning the wrist
Treatment for this includes the following:
Wearing a prop to rest the thumb and wrist
Calming drugs
Cortisone infusions
Carpal tunnel disorder: This is common amongst the well-known nerve issues. It can cause pain in the following parts of the hand:
Palm and a few fingers
Wrist
Lower arm
The treatment methods includes the following:
Resting the hand and wrist
Painkillers
Wrist support
Steroid infusions
Active recuperation
Breaks
Fracture: It's a crack or break in a bone that can cause immense pain in the hand. Other than this, the hand may also experience the following:
Stiffness
Loss of proper motion and movement
The kind of treatment depends on the kind of fracture. Braces are usually used for small fractures. Sticks, wires, or plates might be used to treat severe fractures. Likewise, surgery may also be recommended to set the broken bone properly.
Arthritis: This is a disease causing joint inflammation and stiffness of the joints. It causes the joints to lose the ligament that permits them to move easily against each other. This tears the ligament, giving rise to crippling pain and swelling.
In the hand, the regions where this regularly happens are as follows:
Base of the thumb
Center joint of one or more fingers
End joint, which is nearest to the fingertip
The treatment depends on the seriousness of the injury and the following may be used:
Painkillers
Props for the fingers or wrist
Heat
Non-intrusive treatment
Trigger finger: Also known as stenosing tenosynovitis, this defect causes the fingers or the thumb to bend. It can be difficult, particularly when bowing or fixing the influenced finger or thumb.
Knobs may form on the influenced ligaments. Also, the sheath itself may thicken. In the long run, the ligament may get to be adhered when you attempt to fix a twisted finger or thumb. Learn more about Ligament Injury.
Resting now and again while wearing a support may help resolve the issue. Over-the-counter torment pharmaceuticals can facilitate the agony. Corticosteroid infusions can mitigate side effects. Surgery might be recommended for extreme cases.
4200
people found this helpful
View All Feed
Near By Clinics
4.4
(

1377

ratings)
Film Nagar, Hyderabad,
Hyderabad
View Clinic
4.4
(

111

ratings)
Jubilee Hills, Hyderabad,
Hyderabad
View Clinic

4.4
(

11

ratings)
Film Nagar, Hyderabad,
Hyderabad
View Clinic