About
About Us: Drawing its essence from the age old world recognized medicine system of Ayurveda, Anantya Healthcare is a unique and prolific combination of medical solutions imbibing the e...
...more
About Us: Drawing its essence from the age old world recognized medicine system of Ayurveda, Anantya Healthcare is a unique and prolific combination of medical solutions imbibing the essentials of Modern Sciences as well. Anantya Healthcare is a Diet, Lifestyle and Nutrition Clinic that offers medical solutions which are much different and better than the generic medicine available round the corner. The fact that every disease in every subject has a different cause and a different treatment and that it should be treated differently makes Anantya a totally unique medical solution sans all the redundancy found in the generic medical system. What and How: Ayurveda is the oldest and the most recognized medical system that has earned a global reputation owing to its efficacy to cure even those diseases that are passed as incurable by the allopathic practitioners. Ayurveda works on the root cause of the problem which is why even two patients might have fever, but the Ayurvedic diagnose and treatment is different for both of them. Anantya Healthcare has thus brought the age old system of Ayurveda online so as to provide a breakthrough in treatment and medicine. Working Ideology: Ayurveda states that every person has a different body orientation or nature which is termed as his or her 'prakriti' and it is of three types, namely – 'Vata, Pitta, and Kaph'. They remain in a balance in a healthy body and any imbalance will cause disease. Further, every disease has its root in the stomach or 'jathar'. This means that any consumption of specious food will lead to generation of specious body fluids inside the body. This in turn is passed onto blood which will carry forward the disease to the whole body. The organ that is sensitive or affected by that specious fluid will express the symptoms of the disease and that is how a person falls ill. Much different from the Allopathic Practices of treatment, Anantya Healthcare first performs various body analysis charts and maps which help the physician to understand the body prakriti of the patient and the subsequent treatment. Allopathy treats all the patients with headache using a pain-killer, but we, at Anantya focus on first finding out the root cause of the disease and then a specialized and individually designed course of medicines for every single patient. Anantya Healthcare – What makes us Unique: From among the millions of other Ayurvedic Treatment facilities available online as well as in the market places, what makes Anantya a unique one is the fact that we not only focus on disease. Actually, we aim for three categories – Healthy Diet, Disease Treatment, and Healthy Living. Anantya offers well – defined and properly designed diet charts that are arrived at after deep study of every person, eating habits, daily routines and various other parameters. The other category i.e. Disease Treatment comprises of generation of various charts, maps, minerals and salts analysis of the body, diagnosis of the problem, genetic mapping and lots of other activities to find out the root cause of any disease and then offer a complete and holistic solution for it. The third category is to inspire people for healthy living and help them to develop a healthy lifestyle. Anantya has a much wider and much scalable horizon and strives to work for the improvement of humanity in every possible sector. Hence, Anantya is unique and better than the other Ayurvedic Facilities. Rest, explore yourself and find what Anantya is for YOU..! How we Do: Anantya Healthcare has brought a new dimension to the Naturopathic and Ayurvedic treatment. The essence of both the spheres has been combined to generate a treatment plan which does not focus on the medication which is to be administered, but on the patient. We consider that every single case of even same disease is different and unique in its own way; then how can fever be generalized? Or how can allergic reactions be generalized and treated with a single medicine across the whole globe? The generic medicine only suppresses the disease and works on the symptom and not the problem or the root cause itself. This is why Anantya provides treatment plans on the basis of Ayurveda. Anantya Healthcare – Essence and Work Plan: Deriving its essence from the age old ancient system of Ayurveda, experts at Anantya consider each and every single human body to be different. The very first step is to perform a full fledge Naadi Parikshan or Pulse Diagnosis and then generate the charts about the patients bio-energy levels, organ pulse, the functional energy levels of the body, sub doshas and doshas in the body and various other details. Once the nature and other details of the body are found out, the experts will then do an exhaustive body chemistry study of the patient's body. This will aid in understanding the body composition and in finding out the problem areas such as faulty body juice producing organ or area in the body. The experts are able to find out the physiological imbalances in the human body with the help of body assessment and pulse diagnosis. Now, the experts will be able to assess the food allergies or reactions in the patient body and then the further treatment is decided. Hence, at Anantya importance is laid on the patient and not on the medication. Anantya Treatment Plans – Steps: • Body Analysis and Pulse Diagnosis The complete body analysis is done for the estimation of various energy levels and chemical balances of the patient body. Pulse Diagnosis helps the experts to understand various biological parameters, dosha and sub dosha and the organ pulse etc. Both of these will help the experts to make various charts and lists that aid in understanding the patient body as well as prakriti (Vata, Pitta and Kapha) on the basis of which the next steps are planned. • After having assessed these things, the experts will analyse the various physiological imbalances in the human body and the food allergies to which the patient is sensitive. • The next step is to prepare a completely unique and individualized genetic diet for the patient. • Further herbal formulations and medicines are prescribed on the basis of the doshas and prakriti. This is what makes Anantya Healthcare different and smarter as compared to other medicine systems.
More about Anantya Healthcare
Anantya Healthcare is a renowned Multi-speciality Clinic in Gurgaon which specialises in Ayurveda, Nutrition and Homeopathy. Ayurveda treatment aims at treating the root causes of a problem; the diagnosis and treatment methods vary from patient to patient. This age-old medical system is now a major breakthrough in medical science. Anantya Healthcare provides Naturopathic and Ayurvedic treatments in advanced levels. After conducting a Pulse Diagnosis, it generates a chart listing the bio-energy levels, organ pulse, functional energy levels of the body and various other details of a patient. An exhaustive study of the patient's body is made. Experts detect the physiological imbalances in the patient's body with the body assessment.
Anantya Healthcare houses 3 eminent doctors: Dr. Ravinder Kaushik (Pulse Diagnosis Expert, Experience- 6 years), Dr. Priti Sharma (Dietician/Nutritionist, Experience- 8 years) and Dr. Avinash Paul (Homeopathy and Alternative Medicine Specialist, Experience- 26 years). Their best services include Diabetes Management, Infertility treatment, Cancer treatment, Kidney Failure treatment, Skin Diseases treatment, Arthritis and Pain Management treatment.
Anantya Healthcare is located in K3/86, DLF Phase II, MG Road, Gurgaon. Visiting hours: Monday, Wednesday-Sunday, 9 AM-8 PM.
Location
Photos (15)













View All Photos
Videos (2)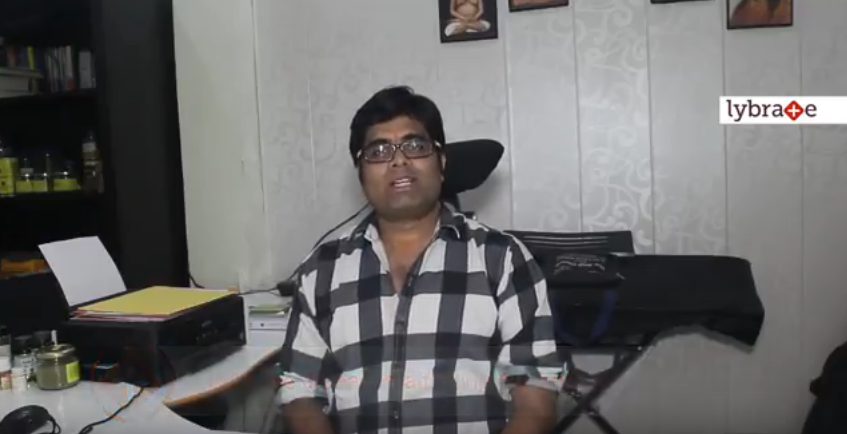 Namaskar. Main Vedya Ravinder Kaushik hu. Main pulse diagnostic expert and herbalogist hu. Main aaj ...
read more
Namaskar, main Vedya Ravindra Kaushik, ek certified Pulse diagnosis expert hoon. Pichle 6 saalo se h...
read more
Amenities
Pharmacy
Parking
Credit Card
Online Appointments
Reception
Network Hospital

K3/86, DLF Phase II, Opp. Sahara Mall Community Center Road Opposite Samrat Bakery, MG Road

,

Gurgaon
Doctor in Anantya Healthcare
M.Sc - Food & Nutrition, PG Diploma In Diabetes Education, Diploma in Naturopathy & Yogic Science (DNYS)
Dietitian/Nutritionist

Pulse Diagnosis Expert - Fundamentals of Ayurvedic Medicine, Diploma in Naturopathy & Yogic Science (DNYS), Bachelor of Naturopathy & Yogic Sciences (BNYS)
Ayurvedic Doctor
₹250 online
02:00 PM - 06:00 PM
10:00 AM - 01:00 PM

DHMS (Diploma in Homeopathic Medicine and Surgery)
Homeopathy Doctor
Specialities
Ayurveda
A science of natural medicine, offering productive care against a number of medical conditions
Dietitian/Nutritionist
Expertly offers advice in dietetics, including recommendations on planned diets to patients
Homeopathy
A natural alternative form of medicines, which efficiently treats various diseases
Services
Arthritis And Pain Management Treatment
Treatment of Skin & related Disorders
Treatment of Kidney Failure
Holistic Heart Wellness & Health Care - Ayurveda
Anantya Healthcare Reviews
Krithinidhi
Jun 8, 2017
I am almost my normal self post herdiet planning and for that my dietician, Priti Sharma is the reason. I was admitted to the Anantya Healthcare in case of emergency, but not once did any of the nurses panicked. I remember, I read an article of Priti Sharma in the paper and made contact. I am amazed that she is such a sweet doctor, even though she is so busy all the time. Priti Sharma has in depth knowledge and ensures that she explains the problem in detail. I am really grateful as herdiet planning has give me a ray of hope.
Imani
Aug 9, 2017
My ketogenic diet program was such that it required a number of sessions, and I must say after all the sessions, I am feeling much better now. Everything was just spick and span in the Anantya Healthcare. She ensures that she gives enough time to each patient. Priti Sharma has so much knowledge that for everything I takes her reference.
Kapoor
Aug 5, 2017
Dr Priti helped me with my weight gain . i was very depressed I was unable to gain weight even after trying number of remedies and follwing diet charts to gain weight. Thanks to Dr Priti for helping me with the issue. Over the period of time, I started noticing considerable changes in myself.
Barkha
Jun 25, 2017
My previous experiences were not so good, but Dt.Priti Sharma has completely changed my opinion as she is very helpful and humble. The Anantya Healthcare have proper facilities for disabled patients as well. herdiet chart suited me the best and now I am fine.
Dhana Sekaran
May 8, 2017
I found the answers provided by the Dt. Priti Sharma to be saved my life. Thanks doctor its anything serious ah i am very fearing for this i drink more than water but urine come quickly actually now only i am getting job starting my career i very sad for this
Anantya Healthcare Feeds
Shared 3 years ago• Featured Tip
The human body is designed to process foods with the help of fibers. The benefits of fibers are being recognized widely, and people are being advised to increase their fat content. Per day, the body requires about 25 to 30 g of fiber per day. The ...
4983
people found this helpful
Shared 3 years ago• Featured Tip
Vegetables have always been an integral part of every healthy meal. They contain nutrients, antioxidants and vitamins which ensure smoothness of skin and prevent wrinkles. Here are some of those veggies which would help you maintain your youthful,...
5375
people found this helpful
Shared 3 years ago• Featured Tip
The obesity epidemic was unfairly blamed on the consumption of carbs. While processed junk foods which are high in refined grains and sugar are extremely fattening and unhealthy, fiber rich foods that also contain carbs are very healthy and essent...
5188
people found this helpful
Shared 3 years ago• Featured Tip
The immune system in your body is always at work trying to fend off many of the attacks that happen on it every day. Although it is able to protect the body most of the times, sometimes it fails in doing so. While medicines can help to restore the...
4758
people found this helpful
Shared 3 years ago• Featured Tip
Being at the peak of optimal health should be the goal of every individual. As the saying goes, 'Health is Wealth'. Certain food items will help you to reach the pinnacle of health if they are consumed regularly. These foods will not only keep you...
4513
people found this helpful
View All Feed