About
We are dedicated to providing you with the personalized, quality health care that you deserve.
...more
We are dedicated to providing you with the personalized, quality health care that you deserve.
More about Shri Ganesh Psychiatry Clinic
Shri Ganesh Psychiatry Clinic is known for housing experienced Psychiatrists. Dr. Shashi Bhushan Kumar, a well-reputed Psychiatrist, practices in Delhi. Visit this medical health centre for Psychiatrists recommended by 69 patients.
Timings
Location
AB-206, Shalimar Bagh, Near DDA AC Block Market
Shalimar Bagh
Delhi,
Choose State
-
110088

Get Directions
Photos (2)


Videos (2)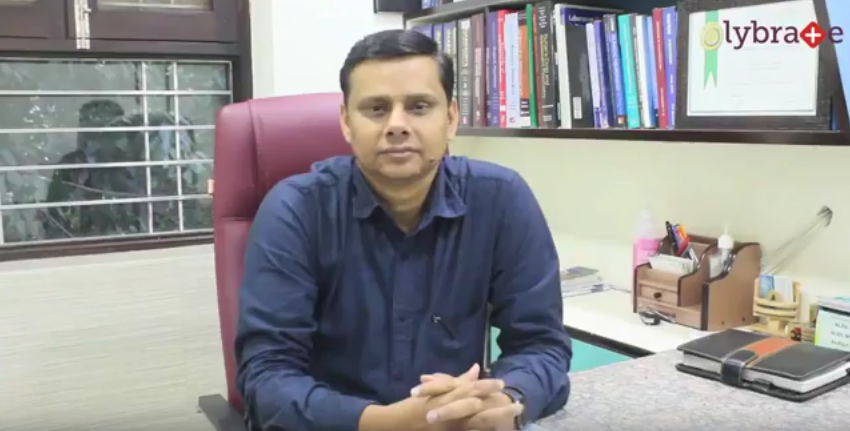 Excessive thoughts cause distress in people, it is important to deal with this situation well.
read more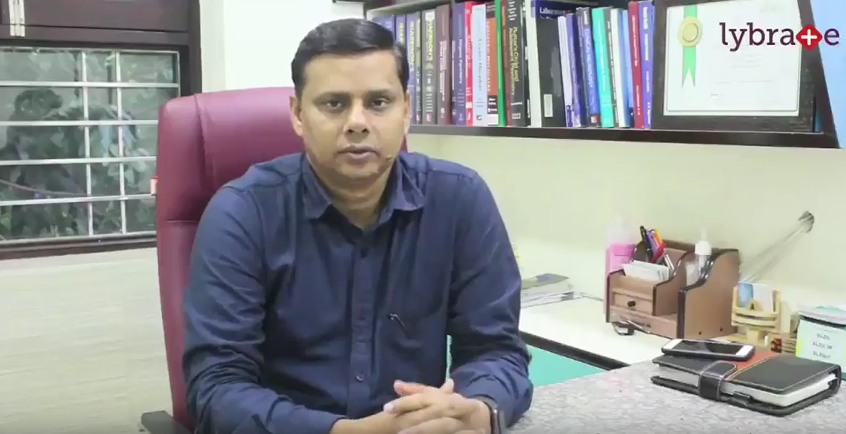 Depression has become one of the common diseases of the present era and it is important to deal with it in the right way.
read more
Doctor in Shri Ganesh Psychiatry Clinic

MBBS, MD - Psychiatry
Psychiatrist
Get ₹125 cashback on this appointment (No Booking Fee)
Services
Submit Feedback
Submit a review for Shri Ganesh Psychiatry Clinic
Your feedback matters!
Write a Review
Feed
Shared 5 days ago • Featured Tip
When you hear the word "schizophrenia", the first thing that comes to mind are those serial killers shown on the TV or you call it split personality. But that is not the true meaning of it. It is not split personality or some kind of violent illness. Schizophrenia is a severe chronic mental illness which makes it difficult to differentiate between what is real and what is false.
As this is a mental illness, you will not be able to see any changes physically. You need to understand the symptoms of schizophrenia in order to know if a person is suffering from this problem. There are different kinds of symptoms that are used for diagnosing schizophrenia, but they all differ from person to person. Also, the symptoms that you see now, may not be seen later as the disease progresses. There are different types of schizophrenia and each has different symptoms.
Here is a list of the different types of schizophrenia and the most predominant and significant symptoms of each type.
Paranoid Schizophrenia: People suffering from paranoid schizophrenia are characterized by strong auditory hallucinations and of being persecuted. However, they are very normal and function normally. But they are not ready to discuss their feelings openly and the symptoms are not observable. Other symptoms include anger, hostility and disorganized speech.
Disorganized Schizophrenia: As the name suggests, people with disorganized schizophrenia exhibit disorganized thoughts. Delusions and hallucination may not be seen in this type of schizophrenia. The behavior of the affected person is quite disorganized or it is difficult to understand what they are saying. In fact, some emotions exhibited by the affected person are hard to understand or they are not at all relevant to the current situation. Their daily routine and activities will also be affected.
Catatonic Schizophrenia: People with catatonic schizophrenia are characterized by increased or decreased movement. This symptom actually varies from person to person. Some people stay at a place for a long time without any kind of movement and some people keep moving for hours and do not stop. They do not speak for hours and sometimes they keep repeating the same thing over and over again. This has to be treated immediately as they will not be able to manage even their daily routine with this kind of behavior.
Undifferentiated Schizophrenia: Undifferentiated schizophrenia is a condition where the symptoms do not fall into any of the above three types. You will also be able to observe hallucinations, delusions, anger, disorganized speech or catatonic behavior.
Residual Schizophrenia: As the name suggests, it is the residue of schizophrenia behavior, but it is less severe as compared to the past. Delusions, hallucination and disorganized speech may still be present but compared to the past, the patient would be doing better.
In case you have a concern or query you can always consult an expert & get answers to your questions!
1313
people found this helpful
Shared 4 weeks ago • Featured Tip
Dissociative disorder can be described as a mental disorder that involves experiences of disconnection and a lack of continuity between the thoughts and memories of a person including a lack of awareness of the surroundings, actions and even identity. People who are suffering from dissociative disorder generally escape reality in such an extreme way that they lose focus of what is happening around them which causes involuntary and unhealthy actions that may hamper the normal way of life.
Studies have found that dissociative disorder is a result of a trauma that the person may have encountered prior to the symptoms and tries to keep the difficult memories related to that incident away from their mind. Symptoms of dissociative disorder range from amnesia to even alternate identities depending heavily on the type of dissociative disorder that the person is suffering from. Research has shown that stress is a major factor in inducing the disorder. Stress worsens the symptoms and makes the disorder obvious.
There are a number of treatments for dissociative disorder. It ranges from talk therapy or psychotherapy to medications. However, it must be noted that treating dissociative disorder is difficult and research and studies have tried to learn new and approved ways to cope with it to lead a healthy, productive life on a daily basis.
Causes of dissociative disorder
To know more about dissociative disorder let's learn about the causes of the disorder. Medical research over the years has been able to delve deep into the causes associated with dissociative disorder. The results have concluded that dissociative disorder develops in an individual as a way to cope with a major trauma that he/she may have experienced in their life. The disorder is often seen to develop in a child who has been subjected to years and years of physical abuse along with sexual and emotional abuse. In many cases, a toxic home environment is responsible for the above said abuses also results in a dissociative disorder. Moreover, the stress of war on a soldier or the effects of a natural disaster on an individual can also induce dissociative disorder.
Childhood is an important time for the development of personality. Children are more prone to emotions than a grown-up. So even if the abuse is happening on someone else, a child will pick up on it and develop their personality around it. A child may learn to dissociate in order to cope with the traumatic situation. And as a result, he employs that same dissociation in the latter part of their life to endure any traumatic situation or anything that triggers similar memories.
It is always advised to take help from a professional if the situation gets out of control. In case you have a concern or query you can always consult an expert & get answers to your questions!
4052
people found this helpful
Shared 1 month ago • Featured Tip
Body dysmorphic disorder or body dysmorphia is categorized as a mental disorder which affects your mind, making you constantly think and worry about one or more conjured defects or flaws in your appearance. These flaws, to others, may seem minor and unnoticeable, even unobservable, but it affects you and makes you ashamed, less confident and forces you to stay away from any social interaction.
Body dysmorphia makes you obsess over your appearances intensely and the image of your body that you want to portray. You tend to repeatedly check the mirror and groom yourself constantly as a way to seek reassurance from your peers and yourself, often a number of times a day. This kind of obsession causes you distress and impacts the normalcy of everyday life.
Many affected individuals seek the help of cosmetic surgeries to try to make themselves perfect. However, this may give a temporary sense of satisfaction, but they are soon back to square one and are prepared to go under the knife again to fix something minute that may arise.
Signs and Symptoms of BDD
An individual's extreme preoccupation with any conjured flaws in their appearance that is completely minute and unobservable to others.
Possession of a strong belief that the individual has a defect in his/her appearance and it makes him/her ugly or deformed.
An irrational belief that other people take too much notice of your appearance and they mock you for it.
Constantly engaged in actions to hide the so-called perceived flaw that oftentimes become involuntary and in front of other people as well. Like looking for a mirror everywhere and applying makeup or grooming items even though it is not required at that moment.
Using makeup, clothes and styling accessories to hide perceived flaws.
A tendency to compare one's own appearance with others, often in a negative way.
Asking others and seeking reassurance from them about one's appearance.
Possessing a tendency to try to look perfect or to look the way others perceive as perfect.
Availing the help of cosmetic surgeries to look "good". But getting little satisfaction from it.
Avoiding any kind of social contact and situations.
Disruption of social life and everyday life caused due to extreme preoccupation with appearance.
Affected individuals have a tendency to obsess over a change in the body. Body changes are natural, but a body dysmorphic individual will make a huge deal of it. These body parts will include:
Face, nose, complexion, wrinkles, acne and other blemishes
Hair appearances such as color, thinning and baldness
Skin composure, tone, and the appearances of veins
Size of the breasts
Muscle structure and body tone
Belly and abdomen region
Genitalia
1
person found this helpful
Shared 2 months ago • Featured Tip
Borderline personality disorder (BPD) is a type of personality disorder characterized by an ongoing pattern of varying moods, self-image and behaviour. This often results in impulsive actions and problems in relationships and at work. You may experience intense episodes of various emotions like anger, depression and anxiety that may last for a few hours to a few days.
Diagnosis of BPD
If you experience the following 10 symptoms for a long time or if they have had a huge impact on your daily life, you may say that you are suffering from BPD:
Feeling of being abandoned. You feel that people may abandon you and are constantly worried about that. You would do anything to stop it.
Frequent mood swings. You experience intense emotions that last from a few hours to a few days. E.g. You suddenly start feeling low and depressed after feeling very happy and confident for a while.
Lack of identity. You don't know who you are and do not have a strong sense of your being.
Unable to sustain relationships. You find it very hard to retain relationships and make new ones.
You feel empty from within all the time.
Make impulsive decisions and show sudden reactions. You do things to harm yourself like binge eating, drug abuse or driving dangerously.
You inflict pain on yourself or have suicidal feelings.
You have anger issues which are very difficult to control.
You get paranoid or dissociate when you're stressed.
You experience all your emotions very intensely be it anger, happiness or sadness.
Self-Care - How can you help yourself?
If you start feeling overwhelmed, focus on one feeling at a time. It will help channelize your energy and thoughts into finding a solution for that emotion. Different therapies help different people at different times. You are the best judge to decide what benefits you the most.
Follow these tips to get through the various emotions that you may experience.
When you are angry and frustrated

Rip a newspaper
Hit a pillow
Listen to your favourite music
Go for a walk or do some vigorous exercise

When you are depressed and lonely

Wrap yourself in a blanket and watch your favourite movie or TV show.
Write all the negative feelings on a piece of paper and tear the paper.
Use positive affirmations to comfort yourself.
Cuddle a pillow/pet/soft toy

When you are tensed and anxious

Try to shift your focus to something else like music, yoga or meditation.
Take a deep breath, use relaxation techniques and focus on your breaths.
Take a warm bath to help soothe your mood.

When you want to harm yourself

Rub ice over the parts where you want to hurt yourself.
Take a cold-water bath to cool yourself.
In case you have a concern or query you can always consult an expert & get answers to your questions!
3867
people found this helpful
Shared 2 months ago • Featured Tip
3965
people found this helpful
Shared 2 months ago • Featured Tip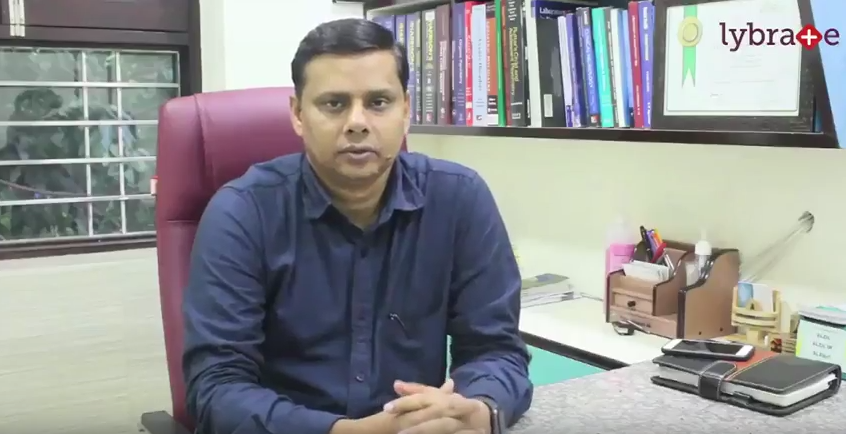 Depression has become one of the common diseases of the present era and it is important to deal with it in the right way.
3742
people found this helpful
Shared 3 months ago • Featured Tip
Both schizophrenia and autism are considered to be neurological disorders resulting from atypical neural development, occurring due to a variety of causes. Both these disorders have a genetic predisposition that may be due to environmental factors. However, there are a few basic differences between the two disease conditions.
Autism is also known as Autism Spectrum Disorder (ASD), is a neurodevelopmental disorder characterized by a spectrum of abnormal behaviour. They include persistent deficits in social communication and interaction, along with restricted and repetitive patterns of behaviour, interests or activities.
Signs of autism in babies
By 6 months - No social smiles or other warm, joyful expressions; limited to no eye contact
By 9 months - No sharing of vocal sounds
By 12 months - No babbling or use of gestures to communicate; not responding to one's name when called
By 16 months - No use of words
By 24 months - No meaningful or two-word phrases
Signs of autism at any age
Avoids eye contact and wants to be alone
Finds it difficult to understand other people's feelings
Speaks very less or has delayed language development
Echolalia - Repeats words or phrases
Cannot accept change in routine or surroundings
Performs repetitive behaviours like flapping or rocking
Has restricted interests and hobbies
Reacts unusually intense to sounds, smells, tastes, lights, colours etc.
Schizophrenia
Schizophrenia is a neuropsychiatric disorder that begins during late adolescence and early adulthood. It is characterized by delusions, hallucinations, disorganized speech and behavioural changes that cause social and occupational dysfunctions.
Signs of Schizophrenia
The symptoms of schizophrenia are usually observed between ages 16 and 30, such as e.g. delusions, hallucinations, thought disorders, movement disorders etc.
Delusions are false beliefs of the patient that may take many forms like delusions of persecution or grandeur. You may feel somebody is controlling you or may think you have extraordinary powers and abilities.
Hallucinations are when the patient hears voices more than seeing, feeling, tasting or smelling random things, which are not actually there.
Thought disorders are when the person jumps from one subject to another for no logical reason.
Some negative symptoms i.e. these are symptoms which are normally present in a healthy individual, but are absent in a schizophrenic patient. E.g. absence of facial expressions, lack of motivation etc.
Cognitive symptoms affect the individual's thought process. They can be positive or negative based on their expression. E.g. poor 'executive functioning' which deals with the ability to understand information and make decisions using them, finding it difficult to focus etc.
Although both Autsim spectrum disorder and schizophrenia are interlinked in their causes and neurological background, the symptoms for each disorder are different.
In case you have a concern or query you can always consult an expert & get answers to your questions!
3892
people found this helpful
Near By Clinics