About
Our goal is to offer our patients, and all our community the most affordable, trustworthy and professional service to ensure your best health.
...more
Our goal is to offer our patients, and all our community the most affordable, trustworthy and professional service to ensure your best health.
Timings
Location
No.51, Harsh Vihar, Road No.44, Pitampura
Pitampura
Delhi,
Choose State
-
110034

Get Directions
Photos (5)




Videos (4)
View All Videos
Amenities
Parking
Cafeteria
Waiting Lounge
Online Appointments
Reception
Ac Rooms
Credit Card

MD - Dermatology, MBBS, Diplomate of American Board of Laser Surgery
Dermatologist
Book appointment and get ₹125 LybrateCash (Lybrate Wallet) after your visit
Specialities
Dermatology
Aims to deliver the highest quality of care to patients with skin disorders
Patient Review Highlights
"Professional"
1 review
"Prompt"
1 review
"Well-reasoned"
2 reviews
"Helped me impr..."
1 review
"knowledgeable"
6 reviews
"Very helpful"
7 reviews
"Caring"
1 review
"Saved my life"
1 review
Reviews
Anshula
Jan 31, 2017
It?s been more than 10 yrs I have been visiting the clinic.. I cannot trust any other clinic when it comes to skin treatment. I live in dubai but for may skin related issue to treatment I fly to Mumbai to dr rekha Seth clinic as I know my skin is on safe hand.. the staff are always ready to accommodate you as they value the time and effort that I put just to visit the clinic. I Hve been always satisfy with the service and treatment.. thank you for looking after my skin and making me glow each time I visit . Specially thank you pratima for helping me with appointments and accommodation In a very short notice .
Heer
Mar 16, 2017
My family friend recommended me to visit Dr Mittal for my severe hair fall problem. I had acute hair loss for 3 years and I was very worried and started to lose confidence. For the last 6 months I am undergoing the treatment by Dr Mittal. In the first two months, my hair fall problem significantly reduced and now it has thankfully stopped. In the mean time, doctor recommended treatment and I have completed two sittings of the same. I am very happy with the progress significant hair growth is seen. I appreciate her homely, humble and polite nature.
Kumudini
Apr 3, 2017
My experience has been very good. Dr. Anvika is not just professional but also friendly. She ensures that she would give enough time to listen to your problem and then also would properly answer it; no matter how much time that takes. Dr. Anvika is more inclined towards ensuring tht you get the right treatment at a low cost. I am falling short of words to describe how satisfied I am with the treatment. My treatment is still on and its been 2 months and i can already see a difference in my skin. I strongly recommend her to you.
Anita
Jan 18, 2017
So i was about to go on a holiday and wanted to get a bleach treatment done. Instead of going to the salon to get it done I found about the bleaching treatment at Dr. mittals clinic and decided to give it a try. I must say that the treatment is very effective and the skin is much lighter and fair than what i used to get at from the salon. just visit her once and you will know about it.
Martand
Mar 10, 2017
A wart that had been on my sons leg since 5 years was irritating him a lot and he wanted to get it removed so i consulted a doctor and he suggested to try medication but it was no good. We even tried ayurveda biut there was no effect of it. On the other hand dr verma really made my son comfortable and removed the wart with ease and without any pain. my son is very happy.
Kalpana
Mar 18, 2017
Acne is all gone from my face just because of Dr anvika, all thanks to her for a job well done. Her treatment is really effective and the best you can find. She treats her patients with utmost respect and patience, this makes her a better choice than the rest because the services provided by them is better. Jsut go to her without doubt.
Ekaja
Mar 29, 2017
My daughter had a mole on her arm that was from birth and she wanted that it should be removed because she didnt want it. dr anvika removed the mole easily and my little daughter who is just 15 ddint feel a thing.
Nagendra
Feb 20, 2017
my excessive hair growth has made me very ashamed to go in the public. This was really effecting my social life and finding dr anvika changed my life and now i can easily go anywhere without caring about people.
Anokhi
Mar 22, 2017
Please just go to her for the treatment of any major skin related problem because her treatment is very well appreciated by everyone. she is the best doctor since she is very calm and composed.
Kaustubh
Apr 17, 2017
just go to dr mittal because she has cured my acne problem and made them go away. her treatment didnt have any side effects on my face or health. she is the best one could ask for.
Prabhjot Kaur
Aug 19, 2018
My experience is good . she's a good doctor , behaviour is also good .explain me my problem let see how well it work for me.
Vikas Srivastava
Nov 27, 2018
Very good
Feed
Shared 1 month ago • Featured Tip

MD - Dermatology, MBBS, Diplomate of American Board of Laser Surgery
Have you tried one product after another during the dry weather and are still left with dry and itchy skin. Then your skin care product is to be blamed. Creams, lotions and oils all essentially perform the same job of moisturizing your skin. The difference lies in just how they do it. There is a wide range of choices available in the market for all three products with individual variants in ingredients, including types of oils like coconut, lavender, jojoba etc., types of value proposition like 24-hour moisture lock, or intense hydrating care and flavours like rose, strawberry and even chocolate that leave you smelling great.
The main difference between cream and lotion:
The main difference between the two, besides additives, is their oil to liquid ratio. Lotions and creams both contain oils and water. In lotions the proportion of water is more compared to oil. So it is more liquid in nature and easier to spread on the skin. Creams on the other hand are thicker because of their higher oil content. They can typically be lot greasy in nature because of their consistency.
Choosing between the two:
Lotions and creams will both do the trick, but it will depend on what you need and when you use it. Give a good thought to your skin. Is it always dry or only during certain times of the year? If you skin dries easily and you can see a white line if you scratch the skin with your nail, you'll need a cream that absorbs more slowly and the benefits stay longer. Applying cream then creates a layer of oil that locks the moisture in your skin. The water does not evaporate, and your skin stays hydrated. Lotions are easy to spread on skin. If your skin is already soft and supple and you simply need a layer to keep the dryness at bay, a lotion is a good choice for you.
Use both lotion and cream:

Morning, before bed, after baths or repeatedly throughout the day? The time you plan on using a moisturizing product will play an important part in determining which type you choose. Creams are great to use right after a bath when the skin is soft after absorbing moisture. The cream then creates a protective layer of oil which allows the skin to stay hydrated for longer. Creams are also great to use during bed time when you don't have to worry about getting an oily look on your face or body. Lotions are best if you need to reapply during the day after, say, you wash your hands and face and need to dab on some quick moisturizer.
4824
people found this helpful
Shared 2 months ago • Featured Tip

MD - Dermatology, MBBS, Diplomate of American Board of Laser Surgery
Examination of a sample of skin (removed/extracted from the body) under a microscope is known as skin biopsy. It helps in diagnosing skin infections, conditions like psoriasis and diseases like skin cancer.
There are some things you need to know before getting a skin biopsy

How to prepare for this procedure?
You need to inform the doctor about several things like-
1. If you have any allergies
2. If you are or might be pregnant
3. If you are suffering from any kind of bleeding problems and taking medicines like Aspirin or warfarin
4. If you are on any kind of anti-inflammatory medication like prednisone

How does it feel?
When the skin sample is removed, it is done under the influence of anesthesia. Therefore, no such pain is felt at all. The only time a little sting is felt, is when the local anesthesia is injected.

What are the risks associated with skin biopsy?
There are no life threatening risks associated with a skin biopsy. But sometimes, a skin biopsy can cause skin infection or may result in persistent bleeding or even a scar may develop.

Post procedure care tips
After a skin biopsy, you will be instructed by your doctor on how to take care of the area of the skin where the procedure is done. Some of these instructions include
1. The biopsy site must be kept clean and dry
2. It would take 3-14 days for the removal of the stitch from the site
3. In case of pain, excessive bleeding, swelling, redness or fever, inform your doctor

Results
The results of such biopsy tests take 3-10 days to get available. If you wish to discuss about any specific problem, you can consult a dermatologist.
4720
people found this helpful
Shared 4 months ago • Featured Tip

MD - Dermatology, MBBS, Diplomate of American Board of Laser Surgery
Hair loss due to androgenetic alopecia or pattern baldness is a condition that affects both men and women equally. Surgical hair transplantation is the only solution for restoring the lost hair in pattern baldness when medical hair restoration does not offer you a good hair re-growth. If you have well-defined and clearly established areas or patterns of baldness on the crown with healthy dense coverage of hair at the sides and the back of the head, you are probably suitable for a hair transplant surgery. Hair that is transplanted in the frontal region of the skull generally offers the best results. However, a hair transplant procedure can also be carried out on any other area of your head if you have some bald patch there.
It is best to have detailed information about the hair transplant procedure before you make plans to undergo a surgery. It is only after you have read through all the information that you can understand and appreciate the significance of surgical hair restoration. The information will also help you decide whether you are the right candidate for the hair transplant surgery. Receiving a hair transplant can improve your appearance and self-confidence.
All those who can opt for a hair transplant:
Men with male-pattern baldness

Women suffering from hair thinning

Anyone who has lost some hair from a burn or scalp injury
Hair replacement isn't a good option for:
Women with a wide-spread pattern of hair loss throughout the scalp

People who don't have enough "donor" hair sites from which to remove hair for transplant

People who form keloid scars (thick, fibrous scars) after injury or surgery

People whose hair loss is due to medication like chemotherapy
Two types of procedures
It's worth noting that there are new surgical techniques involved in hair transplants:
FUE - Follicular Unit Extraction: The hairs are individually extracted from the back of the head and re-planted across the area. This is a lengthy, pain-staking process but the result is minimal scarring and a very natural-looking hairline.
FUT - Follicular Unit Transplantation: This technique involves taking a larger area or 'strip' of hair from the back of the head, dividing it into smaller units and then re-planting those units in the desired area of hair loss. Scarring can be slightly more conspicuous at the back of the head as a larger area has been removed but an expert surgeon will minimise incision marks to ensure rapid healing.
Hair transplant do, of course, utilise your own natural hair and re-growth can be expected within 4 weeks of surgery. Great care must be taken during your recovery period to protect the newly-transplanted hair. However, once it is deemed safe to resume normal activities, the results can be life-transforming. A successful hair transplant is permanent and can restore confidence and self-esteem. In case you have a concern or query you can always consult an expert & get answers to your questions!
4620
people found this helpful
Shared 5 months ago • Featured Tip

MD - Dermatology, MBBS, Diplomate of American Board of Laser Surgery
Conditioning Before Shampoo vs Post Shampoo - What's Ideal?
Conditioners and shampoos, you need both for an appropriate hair care regimen. Just like most other people, you might have the confusion about conditioner use - whether to use it before you shampoo your hair or when you're done with shampooing.
Read on to find out what you should be doing.
1. Hair Type: A factor that determines your use of a conditioner before you shampoo or after it depends on your hair type. For individuals who have dry or thick hair, using a conditioner after you shampoo is the most apt, especially during the winter months when complaints of flyaway hairs are very common. Conditioning before you apply shampoo to your hair is ideal if you've fine hair as it provides your hair with much needed nourishment. Additionally, it allows the shampoo to distribute evenly all over your hair.
2. Greasy Hair: Applying a conditioner before you shampoo your hair is most apt for individuals whose hair is prone to oiliness. This is because it helps you in thoroughly washing away the grease that gets build up in your hair when it's time to shampoo. The regimen of shampoo and conditioning afterwards doesn't ensure a proper elimination of the problem.
3. The Problem of Residues: If you condition your hair before shampooing, you can rest assure that no residues get left behind on the scalp. This is not the case when you condition your hair afterwards. Many a time, if you don't rinse properly residues of the conditioner used get left behind, thereby weighing down your hair.
Unless your hair is of normal texture, conditioning before shampooing can prove to be beneficial for your hair.
'consult'.
4016
people found this helpful
Shared 5 months ago • Featured Tip

MD - Dermatology, MBBS, Diplomate of American Board of Laser Surgery
You can get rid of your chapped lips by using various natural remedies which are readily available at anyone's home. A number of reasons can make skin and lips dry. The dryness and cracks that are caused to the lips may be painful and cause bleeding too. There are many remedies which are suggested such as the application of lip balm or moisturiser. But, these descriptions are not enough to fight chapped lips.
Here are a few unique and proven remedies that can produce significant results when it comes to solving the problem of chapped lips.
Curing chapped lips using oils: Almond oil, castor oil, coconut oil and olive oil can be used to cure chapped lips

Almond oil: This oil is a natural moisturiser with vitamins in it. This oil is very gentle in nature and helps in preventing damage to the lips making them soft and supple. It is a good idea to heat up the oil before application. Warming it up will increase the rate of absorption, thus providing desired results.
Castor oil: Castor oil has numerous medicinal benefits, one of which is the treatment of chapped lips. Use castor oil on the lips followed by petroleum jelly and you can get rid of dry lips in a few days.
Olive oil: Olive oil has Omega-3 fatty acids, which help a great deal in the treatment of dry lips. Not only to the lips, this can also be used in other parts of the body where dry skin is evident.
Coconut oil: Application of coconut oil for lips and other dry parts in the night can cure the dryness as it has antimicrobial properties that help in retention of moisture.

Curing chapped lips using fruits and vegetables

Cucumber: Cucumber has water content of up to 90 percent approximately. Placing cucumber slices on chapped lips for 10 to 15 minutes, for several times can cure chapped lips.
Avocado: Rich in antioxidants, this natural remedy provides the required vitamins that produce elastin as well as collagen to cure dry lips. It can also be used as an anti-ageing remedy.

Other natural remedies to cure chapped lips

Aloe vera: Aloe vera has both antifungal and antiseptic properties. This can be used to repair chapped lips as it helps in the rejuvenation of the dry skin.
Rose petals: Chapped lips can not only be treated using rose petals, but it also makes the lips smooth and soft. Soak a few rose petals in milk for some time and make a paste of it. Apply it on the lips for curing dryness and bleeding.
Milk cream: Rich in fat, milk cream is one of the best moisturisers. Apply milk cream for ten minutes and rinse. This treatment can cure chapped lips in a few days.
Ghee: Application of ghee is also another way to keep dry lips moisturised. Apply multiple times, till the dryness vanishes.
The above are a few natural remedies to get rid of chapped lips and also dry skin. In case you have a concern or query you can always consult an expert & get answers to your questions!
4344
people found this helpful
Shared 6 months ago • Featured Tip

MD - Dermatology, MBBS, Diplomate of American Board of Laser Surgery
Loose anagen syndrome, which falls under the discipline of trichology, is a hair and scalp disorder characterized by the presence of anagen hair having abnormal morphology, which can be painlessly plucked or pulled from the scalp, with ease. The overall appearance shows a thinned hair growth (especially at the back), with growth stopping at the nape of your neck. This disorder is most commonly noted in young children, in girls more so than boys.

Causes
The exact cause for loose anagen syndrome is yet unknown. The predominating speculation about the same, however, suggests that an abnormality found in the anchoring mechanism of the hair might be at the cause of the disorder.

The Science
The inner sheath of the root plays an integral part in helping to anchor the sheath of the hair within the hair follicle. When afflicted by loose anagen syndrome, abnormalities in the keratinization of your inner root sheath, caused as a result of gene coding mutations for cytokeratins are considered to be at the root of the disorder. This leads to impairment in the adherence of the damaged or deformed shafts of hair, to their follicles. This may lead to premature cessation, especially of the anagen phase, and may result in a reduction of hair length.

Contributing Factors
1. Race: Most commonly noted in white skinned people, especially those with blond hair. It may, however, even be evident in case of those of Asian or African descent.
2. Sex: It has a higher incidence for females than males.
3. Age: The most frequently reported issues occur in young blond girls between the ages of 2 to 5 years. However, adults have also been known to suffer from it.

Symptoms
1. If you are affected by this disorder, you will find that hair density and length atypically increase over time and then darken in color.
2. Also, it can be easily uprooted from the scalp and hair pulling causes little to no pain.
Treatment
Minoxidil is usually considered to be a good remedy to this problem. In case you have a concern or query you can always consult an expert & get answers to your questions!
4212
people found this helpful
Shared 7 months ago • Featured Tip

MD - Dermatology, MBBS, Diplomate of American Board of Laser Surgery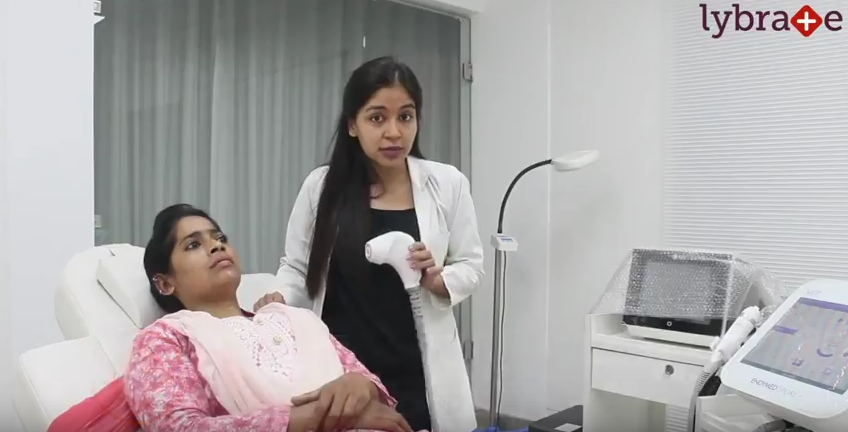 Hello everyone,
Dr. Amvika here, Dermatologist. All of you want that instant skin glow before hitting the party and what you have been trying for that the salon facials , and regardless to say you are disappointed so far. So upgrade your treatment , go for instant skin glow treatment done by radio frequency machine - the US FDA approved machine .
What we do in this is , we give rotational massages on the cheek and the person feels like a hot stone massage. What actually is happening ? The radio frequency energy is getting inside the deepest layer of the skin now.
Unless something gets into the deepest of the skin , real skin chain do not occur . So what were you doing in the facials? You were restricting yourself on the top most layer of the skin that is why you are not getting results. Now when the radio frequency actually gets inside the skin it helps both the skin to produce new collegel and an elastin and as new collagen and elastin producing for the next few months, the skin starts getting better and tighter.
It is a very safe procedure and takes half an hour for the whole procedure . Instant skin glow results you can appreciate in the pictures.
So do contact doctor Anvika's clinic in case you want that instant skin glow before getting to the party in safe and effective manner.
4209
people found this helpful
Shared 7 months ago • Featured Tip

MD - Dermatology, MBBS, Diplomate of American Board of Laser Surgery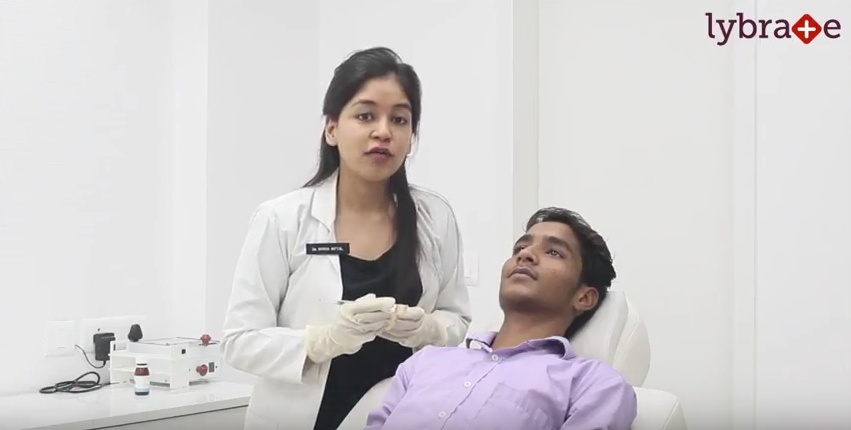 Hi everyone, Dr.Anvika here, and today we are doing the treatment for pimples with salicylic acid P.
Salicylic acid peel is a liquid which is applied on the face all over and left for 15 to 20 minutes and then we remove it like this the procedure is done every 10 days for at least 5 times it's an absolutely safe procedure. It's very very effective and how does it work is , when we apply the peel it gets inside the oil glands and reduces the oil production.
It also kills some bacteria which is leading to the pimple formation . Thirdly it removes the superficial dead layer of the skin which is clogging your oil glands so in case you want to get rid of your pimples especially when you're suffering from it from last few years. Go ahead with this procedure. Along with this procedure you definitely need the pinnacle prescription of antibiotics and retina is given by a dermatologist and also the list of do's and don'ts so that you don't keep getting the new pimple.
So do visit doctor Anvika's clinic to say goodbye to pimples forever!
4360
people found this helpful
Shared 7 months ago • Featured Tip

MD - Dermatology, MBBS, Diplomate of American Board of Laser Surgery
Shampooing is a no-brainer activity that most people do not pay much attention to. Usually, a quick wash in the morning is all that people do to keep their hair and scalp clean. But did you know you can end up with dirtier hair than before if you don't wash off the shampoo properly?

Improper washing of hair post-shampooing can lead to the build up of shampoo residue in your hair, which only adds to the dirt you try to clean by shampooing. Also, excessive build-up of product residue causes hair and scalp irritation and even impedes hair growth.

How do you know if you have shampoo residue in your hair? Here's how:

- You hair appears dull, dry and dirty despite being freshly washed
- It feels as though there is a layer of heavy coating on the hair mass

- Styling of hair becomes difficult and time-consuming
The signs of shampoo residue build-up closely resemble that of hair damage. In order to prevent it, thorough rinsing is of utmost importance. In fact, rinsing your hair for a minimum of two minutes post-shampoo is strongly advised in order prevent build-up. Also, using a clarifying shampoo regularly clears residue out of the hair and unnecessarily over-applying the product should always be avoided.
Cleanse your hair once a week to keep it fresh and healthy and use a good shampoo with a formula that is suited to your hair.
'
Consult
'.
Related Tip: Conditioning Before Shampoo Vs Post Shampoo - What's Ideal?
4813
people found this helpful
Shared 7 months ago • Featured Tip

MD - Dermatology, MBBS, Diplomate of American Board of Laser Surgery
If you see continual and long-term white patches of depigmentation on your skin, it could be vitiligo. Vitiligo is a condition that appears when melanocytes in your skin are no more alive. This bunch of cells is responsible for producing the melanin pigment that endows the skin with its colour as well as protects it from the harmful UV rays. The area which may be affected by this dermatological disease varies from person to person, and it can also affect the hair, mouth and eyes as well. In most cases, the vitiligo affected area stays discoloured for the rest of the patient's life.
Various types of vitiligo and their symptoms
Scientists have classified vitiligo into two types: segmental and non-segmental. The non-segmental vitiligo is the most common variant and 90 percent of vitiligo affected patients suffer from this kind of disorder. In this disease, the patches take place with little symmetry on both sides of the body. It can be further broken down into 5 sub-divisions.
Generalised vitiligo: It can occur at any part of the body without any rules, and this is by far the most common type.
Acrofacial vitiligo: It is mostly seen on the toes and fingers.
Mucosal vitiligo: In this condition, the discolouration normally takes place around the lips and mucous membranes.
Universal vitiligo: This is the rarest type of vitiligo where the whole body is covered in white patches.
Focal vitiligo: This is most commonly found in children. The children have white and scattered patches across the body.
Possible treatments for vitiligo
Though there are no treatments possible that will re-pigment your skin to its original colour, there are several remedies that aid in decreasing the visibility of white patches on the affected areas of the skin. Some of them include:
Phototherapy with UVB radiation: This is a common form of treatment where the affected area is exposed to UVB radiation and can be performed at home too. If you have large white spots across the body, it is important to have the treatment performed by an expert at any healthcare centre.
Phototherapy with UVA radiation: In this treatment, a drug is first administered for increasing skin's sensitivity to this radiation. Then the affected area of the skin is exposed to high doses of UVA radiation.
Skin camouflage: In mild cases of vitiligo, cosmetic creams and make-up can be used to camouflage the affected area. It can last for about 12- 18 hours when applied in proper techniques.
In case you are suffering from vitiligo, it is crucial to speak with an expert and opt for the best means to curb down the impact of vitiligo.
In case you have a concern or query you can always consult an expert & get answers to your questions!
4140
people found this helpful
View All Feed