About
Our goal is to offer our patients, and all our community the most affordable, trustworthy and professional service to ensure your best health.
...more
Our goal is to offer our patients, and all our community the most affordable, trustworthy and professional service to ensure your best health.
Timings
Location
No.51, Harsh Vihar, Road No.44, Pitampura
Pitampura
Delhi,
Choose State
-
110034

Get Directions
Photos (5)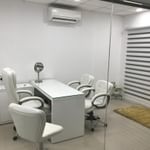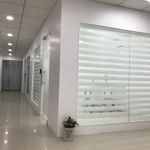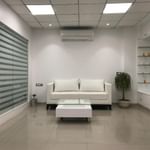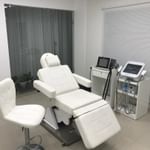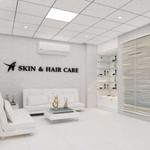 Videos (4)
View All Videos
Amenities
Parking
Cafeteria
Waiting Lounge
Online Appointments
Reception
Ac Rooms
Credit Card

MD - Dermatology, MBBS, Diplomate of American Board of Laser Surgery
Dermatologist
Specialities
Dermatology
Aims to deliver the highest quality of care to patients with skin disorders
Patient Review Highlights
"Professional"
1 review
"Prompt"
1 review
"Well-reasoned"
2 reviews
"Helped me impr..."
1 review
"knowledgeable"
5 reviews
"Very helpful"
6 reviews
"Caring"
1 review
"Saved my life"
1 review
Feed
Shared 3 days ago • Featured Tip

MD - Dermatology, MBBS, Diplomate of American Board of Laser Surgery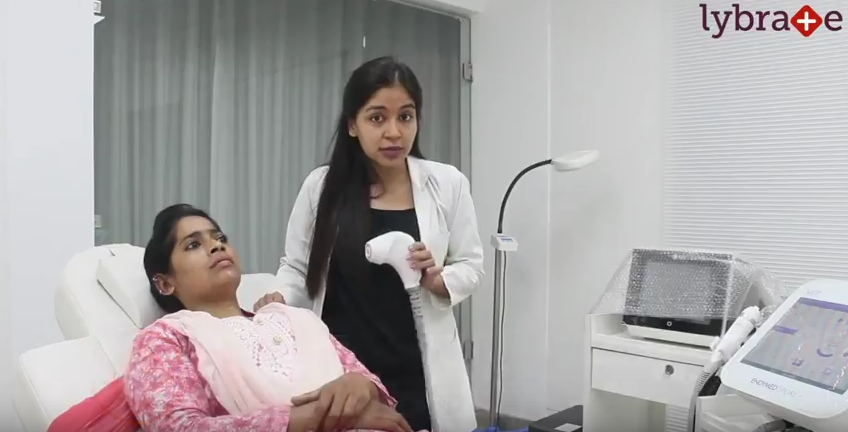 Radio Frequency Treatment is one of the the most innovative, latest,and advanced skin care treatments in India. Its a way to revive skin vigor , glowing skin , rejuvenating face and youthfulness. Moreover it is known to show instant visible results.
2572
people found this helpful
Shared 3 days ago • Featured Tip

MD - Dermatology, MBBS, Diplomate of American Board of Laser Surgery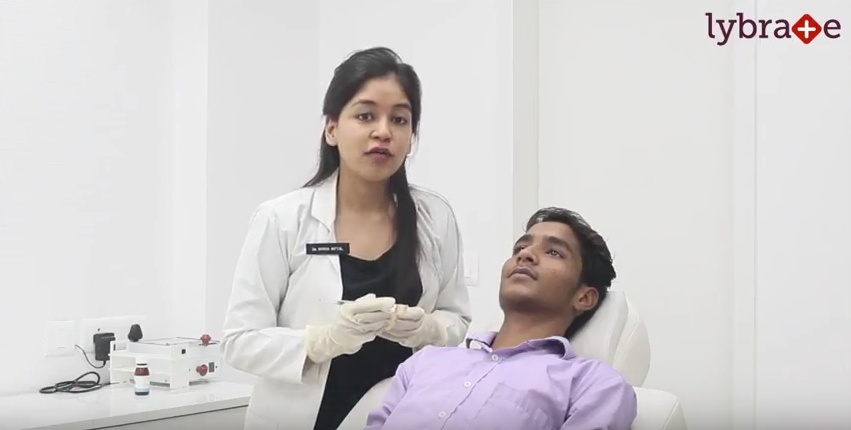 Salicylic peels are an excellent choice for treatment of active acne, both reducing the acne breakouts themselves and the inflammation caused by the acne. Usually, a series of peels are required, staged 1-2 weeks apart, depending on the sensitivity of patient.
2481
people found this helpful
Shared 1 week ago • Featured Tip

MD - Dermatology, MBBS, Diplomate of American Board of Laser Surgery
Shampooing is a no-brainer activity that most people do not pay much attention to. Usually, a quick wash in the morning is all that people do to keep their hair and scalp clean. But did you know you can end up with dirtier hair than before if you don't wash off the shampoo properly?

Improper washing of hair post-shampooing can lead to the build up of shampoo residue in your hair, which only adds to the dirt you try to clean by shampooing. Also, excessive build-up of product residue causes hair and scalp irritation and even impedes hair growth.

How do you know if you have shampoo residue in your hair? Here's how:

- You hair appears dull, dry and dirty despite being freshly washed
- It feels as though there is a layer of heavy coating on the hair mass
- You hair feels flat as though there has been a loss of volume
- Styling of hair becomes difficult and time-consuming

The signs of shampoo residue build-up closely resemble that of hair damage. In order to prevent it, thorough rinsing is of utmost importance. In fact, rinsing your hair for a minimum of two minutes post-shampoo is strongly advised in order prevent build-up. Also, using a clarifying shampoo regularly clears residue out of the hair and unnecessarily over-applying the product should always be avoided.

Cleanse your hair once a week to keep it fresh and healthy and use a good shampoo with a formula that is suited to your hair.

'Consult'.
Related Tip: Conditioning Before Shampoo Vs Post Shampoo - What's Ideal?
6
people found this helpful
Shared 2 weeks ago • Featured Tip

MD - Dermatology, MBBS, Diplomate of American Board of Laser Surgery
If you see continual and long-term white patches of depigmentation on your skin, it could be vitiligo. Vitiligo is a condition that appears when melanocytes in your skin are no more alive. This bunch of cells is responsible for producing the melanin pigment that endows the skin with its colour as well as protects it from the harmful UV rays. The area which may be affected by this dermatological disease varies from person to person, and it can also affect the hair, mouth and eyes as well. In most cases, the vitiligo affected area stays discoloured for the rest of the patient's life.
Various types of vitiligo and their symptoms
Scientists have classified vitiligo into two types: segmental and non-segmental. The non-segmental vitiligo is the most common variant and 90 percent of vitiligo affected patients suffer from this kind of disorder. In this disease, the patches take place with little symmetry on both sides of the body. It can be further broken down into 5 sub-divisions.
Generalised vitiligo: It can occur at any part of the body without any rules, and this is by far the most common type.
Acrofacial vitiligo: It is mostly seen on the toes and fingers.
Mucosal vitiligo: In this condition, the discolouration normally takes place around the lips and mucous membranes.
Universal vitiligo: This is the rarest type of vitiligo where the whole body is covered in white patches.
Focal vitiligo: This is most commonly found in children. The children have white and scattered patches across the body.
Possible treatments for vitiligo
Though there are no treatments possible that will re-pigment your skin to its original colour, there are several remedies that aid in decreasing the visibility of white patches on the affected areas of the skin. Some of them include:
Phototherapy with UVB radiation: This is a common form of treatment where the affected area is exposed to UVB radiation and can be performed at home too. If you have large white spots across the body, it is important to have the treatment performed by an expert at any healthcare centre.
Phototherapy with UVA radiation: In this treatment, a drug is first administered for increasing skin's sensitivity to this radiation. Then the affected area of the skin is exposed to high doses of UVA radiation.
Skin camouflage: In mild cases of vitiligo, cosmetic creams and make-up can be used to camouflage the affected area. It can last for about 12- 18 hours when applied in proper techniques.
In case you are suffering from vitiligo, it is crucial to speak with an expert and opt for the best means to curb down the impact of vitiligo.
In case you have a concern or query you can always consult an expert & get answers to your questions!
4140
people found this helpful

MD - Dermatology, MBBS, Diplomate of American Board of Laser Surgery
HAIR FALL Scalp has approximately 100,000 hair. Fall of upto 50 to 70 hair per day is normal. Old hair keeps falling only to be replaced by new hair. Hair fall beyond 100 strands per day should propel one to seek medical attention. There could be various causes for hair fall. Finding the cause is the first step towards treatment. 1.Nutritional deficiency: Lack of essential nutrients like iron, biotin, protein, vitamin D3 etc. In diet. People often claim to be very cautious and putting in every effort to eat healthy, but till the time one has these things in one's kitchen - cooker, fridge and oven, one claim to be having nutritious diet falls flat since 87% of the nutrition is killed in food cooked in cooker. Similarly microwaves are strong enough to kill the nutrition in diet. Now did you realize why, almost everybody is having hair fall, dark circles, early whitening of hair, fatigue etc. Chloroflorocarbons are supposed to be very dangerous for one's health. These harmful gases are continuously emitted in the fridge. We keep food under these harmful gases and then consume them. Worst, after doing this day in and out we claim to be eating healthy. SOLUTION: Add raw uncooked food to diet-sprouts, amla (Indian Gooseberry), almonds, dates, milk, soya, curd, lassi, gud (darker the gud better it is, whiter the gud bad it is) etc. Take biotin supplements for three months after dermatologist prescription. Get serum ferritin levels checked. In case they turn out to be less than 40 ng/dl, one is deficient in iron. Remember despite hemoglobin levels being normal one can have hair fall secondary to iron deficiency. Hemoglobin is the measure of iron in blood circulation, ferritin is the amount of iron stores in body. If they are less, iron deficiency induced hair fall would occur. 2.Hormonal imbalance: Various hormonal imbalances can lead to hair fall. Both, excess or less thyroid levels leads to hair fall. Get TSH, T3 AND T4 levels checked. Polycystic ovarian disease: Excess of various hormones – Prolactin, FH, LSH, free testosterone, Insulin etc. Leads to conglomeration of hair fall, obesity, acne, and irregular periods. SOLUTION: A thorough checkup of all hormones and hormonal treatment balances the situation. 3.Androgenic Alopecia: It occurs due to hormone named testosterone. Here the amount of hormone is normal but the hair strands are sensitized to the hormone. Sensitized hair first gets thinned out and finally dies permanently. However it follows different pattern in male and females. Male: Males start losing hair at the both the frontal corners. Slowly the hair line recedes backwards. Female: there is overall thinning of hair and widening of central partition. However there is no balding in women ever. Cheer up ladies! SOLUTION: Minoxidil 5% solution applied over scalp every night on dermatologist prescription would help further regression of hair. 4.Chemical and heat damage: Advent of new era of hair treatments like rebonding, colouring, straightening comes with sure shot way to damaged hair. SOLUTION: If you are fond of these treatments, get them only at the lower part of hair and never ever at the hair roots near scalp. Thus, one can prevent damage up to a great extent. 5.Stress: Stress releases various bunch of hormones which are bad for hair and skin. SOLUTION: Resolve to take ten minutes off for pranayama (deep breathing exercises and meditation, travel to offbeat destinations, make time for your hobbies, write down your worries: it's a great way to let all the bad emotions out which may be stifling inside making you uneasy.) 6.Recent illness: Any serious episode of illness, typhoid, malaria, surgery, hepatitis etc. Will lead to severe hair fall three months after the illness. And not during or immediately after the illness. 7.Post pregnancy: A women gets amazing hair throughout pregnancy because of surge in estrogen hormone. Immediately post-delivery, she suffers from severe hair fall that's because of sudden withdrawal of hormones. This hairfall lasts for 6 to 18 months. Nothing to panic, it all get normal in due course of time. 8.Crash dieting: Fad for size zero compels many to opt for crash dieting .It severely affects there nutritional supply leading to hair fall. SOLUTION: Popping up multivitamin pills to make up for the loss and gorging on healthy diet is the way out. Hope this helped you figure out your cause for hair fall.
9
people found this helpful
Asked for male, 16 years old from Pathanamthitta

MD - Dermatology, MBBS, Diplomate of American Board of Laser Surgery
There could be various internal and external causes of acne. Knowing the cause is the very first step towards treatment. And if can remove the cause, saying goodbye to pimples comes naturally. 1.SAY NO TO OILY COSMETICS: Avoid using oil based skin care products (moisturizer, foundation, sunscreen etc.) Already your skin is producing excessive oil, application of further oil from above would only aggravate the problem. Go for the skin care products with 'Non- Comedogenic' or 'Oil Free' printed on them. It means the product is water based and not oil based. Use gels, serums, lotions, avoid thick creams and mousse. 2.AVOID SALOON FACIALS: Avoid facials since they inculcate a creamy massage. A massage with thick creams would surely exaggerate acne. There is nothing called pimple control facials. They are just a marketing gimmick. 3.FIND ACNE CAUSING FOOD: Almost everybody has a particular food item, whose consumption leads to acne. Relationship between food and acne is unique for everyone. One needs to find out themselves that after eating what food they get acne. It can be fried food, dry fruits, chocolates, tea, coffee, coke, sweets, milk, anything. Look for yourself what food item aggravates acne in your case and stop eating that particular food. 4.CURE DANDRUFF: Treat dandruff in hair, for dandruff flakes falling over face would exaggerate acne especially on forehead. 5.TREAT HORMONES IMBALANCE: Polycystic Ovarian disease is an upheaval of hormones in body which can lead to acne. A thorough investigation and hormonal treatment would cure acne. 6.AVOID OVERNIGHT OILING THE LONG HAIR: Oiling is good for hair, but oiling for just half an hour before head wash is more than enough. Leaving oil smeared long hair overnight which would rub against face at night can lead to acne exaggeration. Follow for more tips on SKIN & HAIR.
1
person found this helpful
View All Feed