About
Our medical care facility offers treatments from the best doctors in the field of Homeopath . Our goal is to offer our patients, and all our community the most affordable, trustworthy and...
...more
Our medical care facility offers treatments from the best doctors in the field of Homeopath . Our goal is to offer our patients, and all our community the most affordable, trustworthy and professional service to ensure your best health.
More about Nano Homeopathy
Nano Homeopathy is known for housing experienced Homeopaths. Dr. Madhav Shyam Nano Homeopathy Delhi, a well-reputed Homeopath, practices in Delhi. Visit this medical health centre for Homeopaths recommended by 83 patients.
Timings
MON-SAT
11:00 AM - 02:00 PM
04:00 PM - 08:30 PM
Location
No.17, Pocket-8, Dwarka Sector-12. Landmark : Opposite Radisson Blu Hotel
Dwarka Sector 12
Delhi,
NCT of Delhi
-
110075

Get Directions
Photos (4)




Videos (3)
Doctor in Nano Homeopathy

BHMS, MBAHCS, B.Sc. in Biology
Homeopath
Book appointment and get ₹125 LybrateCash (Lybrate Wallet) after your visit
₹300 online
11:00 AM - 02:00 PM
04:00 PM - 08:30 PM
Services
Submit Feedback
Submit a review for Nano Homeopathy
Your feedback matters!
Write a Review
Patient Review Highlights
"Professional"
2 reviews
"Prompt"
1 review
"knowledgeable"
3 reviews
"Sensible"
1 review
"Caring"
1 review
"Very helpful"
12 reviews
Reviews
Ezaz Ahmed
Jun 23, 2018
I found the answers provided by the Dr. Madhav Shyam Manohar to be very helpful. Thank u very much sir for your good advice
Rinki Tiwari
Jun 21, 2018
Dr. Madhav Shyam Manohar provides answers that are very helpful. Thank you sir
Verified
Feb 15, 2019
Had a really good exprience .Dr listion to the historyof the prolems patiently, carefully examine the patient.This is the first time that any doctor has undrestood what i am going throug which is an essential starting point.The interaction has helped me manage my condition better and more importantly with more positive out look the whole situation . iam taking treatment almost one year and now urine in protien is nil . Our parents and me very thank full to DR MADHAV
Ranjeet Singh
Nov 22, 2018
Had a really good exprience .Dr listion to the historyof the prolems patiently, carefully examine the patient.This is the first time that any doctor has undrestood what i am going throug which is an essential starting point.The interaction has helped me manage my condition better and more importantly with more positive out look the whole situation . iam taking treatment almost one year and now urine in protien is nil . Our parents and me very thank full to DR MADHAV
Verified
Sep 1, 2018
Really very good response of madhav shyam sir, whatever he suggested was too good, as well as the proper cure.
Shankar
Jun 24, 2018
Dr. Madhav Shyam Manohar provides answers that are very helpful. Tq
Dinesh Kumar
Mar 12, 2019
Great experience
Feed
Earaches can make life miserable. At times, the pain gets so intense that it throws life in jeopardy. This is where homeopathic medicines come as a huge relief. Earaches of different origins can be effectively treated with homeopathic medicines.
* Chamomilla: Chamomilla is the best homeopathic relief for people suffering from excruciating earache. The pain usually aggravates at night. The maddening pain leaves the person mentally very agitated. The medicine is equally helpful for children who get agitated and irritated due to the unbearable pain.
* Pulsatilla: At times, the earache is accompanied by a thick (mostly greenish) discharge from the ear. As a result, the ear feels quite heavy. A person might also experience difficulty in hearing. The darting pain is at its worst self at night. Such earaches and associated symptoms are best treated with the homeopathic medicine, Pulsatilla.
* Sometimes, even a little exposure to cold air can result in earaches. Worse still, there is pus like discharge from the ear and fever. The ear is very sensitive to touch. Hepar Sulph is an ideal homeopathic remedy under such circumstances. Psorinum is mainly used when the pus like discharge has a very unpleasant odour.
* At times, dental problems and throat infections can result in severe earache. Homeopathy has a solution for all. Plantago is an excellent homeopathic medicine to treat earaches resulting from toothache. Merc Sol is effective against earaches originating from dental problems. In such cases, there may be blood or yellow discharge from the ear. The pain gets unbearable at night.
Lachesis and Phytollaca are known to provide great relief from earaches resulting from throat infections. Lachesis is helpful when the throat pain slowly shoots up to the left ear. Swallowing of food makes the situation worse. Phytollaca, on the other hand, is the best medicine when the shooting ear pain is right sided. Belladonna helps to deal with severe and throbbing ear pain.
* Infection of the Otitis Media (middle ear) is a common factor, resulting in earaches. There may be fever and pus like discharge. The hearing is also greatly impaired. At night, the pain reaches the superlative degree. Go for Hepar Sulph if the pain intensifies upon slightest exposure to cold air. Use Belladona in case the ear infection is at a very nascent stage. Pulsatilla is equally effective to treat such earaches.
* Many a times, the ear pain can be of nerve origin. It is more of a facial pain, with the ear being affected. Verbascum Thapsus (Mullen Oil) can be of great help and can also be effectively used as an ear drop to provide some relief.

Varicose veins are known to be a very common problem, which result in the inflammation of veins in the body. Veins are the blood vessels, which are responsible for the transfer of deoxygenated blood from the different parts of the body to the heart. Because the blood does not contain oxygen, it has a bluish tinge. As a result varicose veins are most likely to appear bluish when swollen.
This condition is quite common in old people and some are even likely to develop slight ulcers in the vein.
Homeopathic treatment for varicose veins
Certain homeopathy drugs are said to work wonders for this condition, as they not only offer pain relief but also make the veins more elastic. This helps with effective circulation and thus, the swelling reduces. The following is a list of some homeopathic medicines that work best to cure varicose veins.
1. Hamamelis
It is known to be the best cure for varicose veins. It effectively stops any sort of bleeding from the veins. It also offers relief from pain and from a sensation of heaviness of the legs.
2. Pulsatilla
This medicine is greatly recommended for women who develop varicose veins during the course of their pregnancy. It immediately does away with the pain. The medicine especially works well for swollen veins of the legs and the hands. Application of a cold pack also helps relieve the pain and reduce swelling.
3. Calcarea
It is generally recommended to patients who have varicose veins, but do not suffer from any pain. In case the patient feels chilly and suffers from various other symptoms like some sort of burning sensation in the veins or cold hand and feet, calcarea is a good cure.
4. Graphites
It is known to be a great cure for varicose veins that is accompanied with some amount of itching and cramping.
5. Arnica
This homeopathic medicine effectively deals with varicose veins accompanied with symptoms like soreness and bruising.
5541
people found this helpful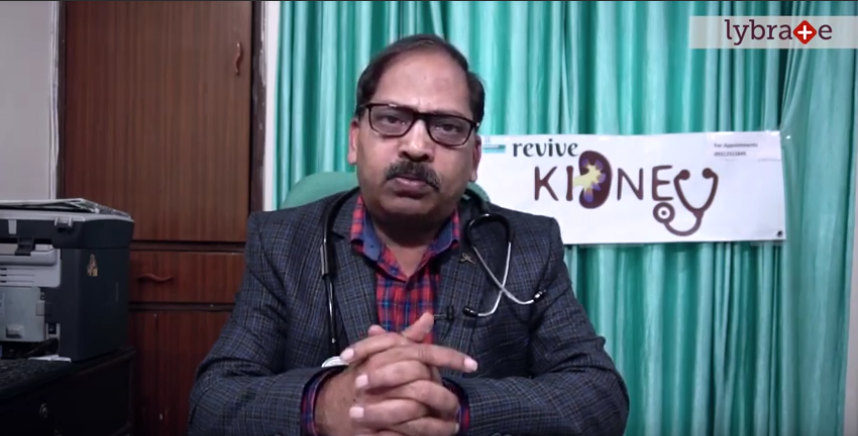 When it comes to long-term diseases that cannot be cured but need to be managed, homoeopathy is often a preferred form of medication. This is because medication in such conditions needs to be taken for extended periods of time and homoeopathy has negligible side effects. Homeopathy is also suitable for children and adults alike and can be taken alongside other medication without affecting it. Diabetes is one such condition that can benefit from homoeopathic treatment. Homeopathy does not address only the symptoms that can be seen but affects the root cause of the disease.
5601
people found this helpful
Gastroenteritis, also commonly referred to as infectious diarrhoea, is a gastric disorder. The gastrointestinal tract, which comprises of the small intestine and stomach gets inflamed. Gastroenteritis is indicated by the symptoms such as diarrhea, acute vomiting and pain in the abdomen. Fever, exhaustion and dehydration are also observed. This disease usually lasts not more than two weeks. It is also called the stomach flu. Infections caused by virus, bacteria, parasites or fungi may lead to gastroenteritis. Viruses account for this disease the most. This disease is transmitted mainly from food items and contaminated water. Important electrolytes like sodium and potassium are lost from our body.
The most common remedy in case of gastroenteritis is having ORS. However, homeopathy is also considered very effective if you have got infectious diarrhoea. Homeopathic medicines are considered very safe and result-yielding in case of gastroenteritis. Homeopathy is a form of medicine, which is always given preference by all experts, as it is natural with no side effects. After conducting various surveys, it has been proven that homeopathic treatment is far more effective than other forms of medication for gastroenteritis.
Here is a list of the best homeopathic remedies for the treatment of gastroenteritis. There are many categories of homeopathic medicines for diarrhoea each with their own significance.
-Aconite
This must be used for diarrhea caused in the season when the days are hot, and the nights are comparatively cold. The symptoms appear in the middle of the night. Heavy diarrhoea along with high-intensity fever occurs and anxiety.
- Aloe
This remedy should be used in case of a continuing urge for stool because of weakness of the anal sphincter. Mucus is accompanied along with pain in the rectum area. In case of adults, this diarrhoea is also characterized by blue hemorrhoids.
-Arsenicum album
This medicine is used in case of food poisoning. The affected person feels cold, tired and panicky. Vomiting and diarrhoea take place after midnight. Burning pain in the abdomen is also observed.
-Cinchona
Used in case of diarrhoea with the presence of excessive exhaustion and abdomen gas. The abdomen gets bloated up.
-Ipeca
When there is nausea and non-stop vomiting or your mouth gets filled with saliva, Ipeca can be used. Thirst is lost, and the color of the stool may be green or bloody.
-Podophyllum
This medicine is usually used by tourists in case of diarrhoea. Abdominal vibration and frequent stools are indicated. The stool is characterized by an unpleasant smell.

Homeopathy is a very effective category of medication when it comes to gastroenteritis.
5833
people found this helpful
Bad breath is a dental problem which could also emanate due to poor digestion. It can also be experienced as a side effect of other ailments as well as medications. Smoking and bad diet may lead to this and it usually becomes a matter of low self-esteem as time goes by. Homeopathy is one of the most natural forms of medication, treatment and wellness when it comes to such problems that affect the lifestyle of the patient.
These medicines usually combine very small doses of naturally found elements so as to cure an ailment or condition. Yet, it is important to remember that one must get a prescription for these medicines from a professional medical practitioner.
Read on to know more about the types of homeopathic remedies available for bad breath:
Merc Sol: If your bad breath problem also comes with symptoms like a moist mouth or constant dribbling, then this medicine may be prescribed. This usually happens when the salivary glands become too active and produce more moisture than what the mouth can handle on a normal basis.
Pulsatilla: This medicine is usually prescribed if the patient complains of a dry mouth along with a bad breath problem. This helps in treating related symptoms like the lack of proper hydration due to the lack of thirst. Not drinking enough water can also lead to the problem of dry mouth and thereafter, a bad odour from the mouth.
Kreosote: This medicine is considered as a very effective medication for bad breath, especially if the bad breath takes place due to caries in the teeth. This medicine can also help patients who are experiencing bleeding gums along with caries and bad breath.
Hepar Sulphur and Carbo Veg: The combination of these two medicines is known as one of the best when it comes to treating bad breath. The other symptoms that call for the prescription of these medicines include Gingivitisor gum infection related problems and symptoms. When there is bleedingand pus in the gums due to the infection, then this medicine is usually prescribed. Excessive salivation is also another symptom that is treated by this medicine combination. Hepar Sulphur can be used if there is a throat-related infection or ailment that can lead to the problem of bad breath.
Carbolic Acid: A homeopathic doctor will usually prescribe this medicine if the problem of bad breath is accompanied by intense and perpetual pain in the abdomen. The patient will also complain of gas in stomach due to the ailment that affects the stomach in such cases. This gives rise to many symptoms including bad breath. Loss of appetite is also treated by this medicine.
5241
people found this helpful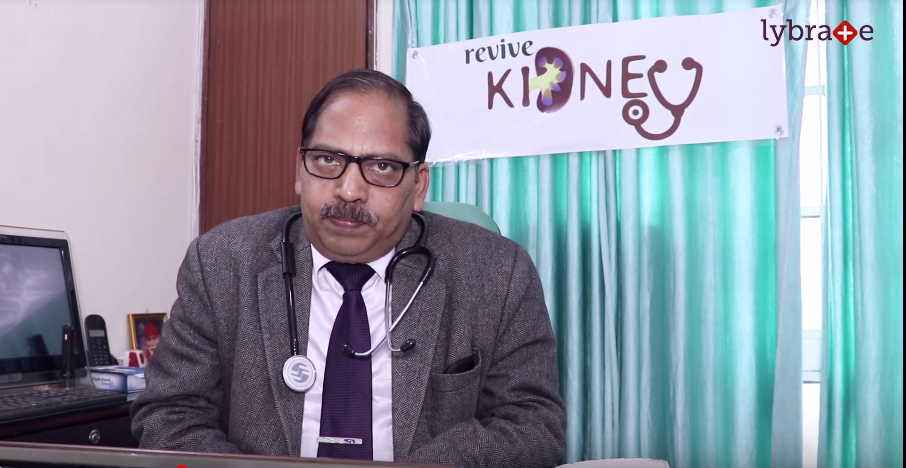 Hi,
I am Dr. Madhav Shyam, Homeopath. Today I will tell you about kidney problems. Kidney mein acute and chronic problems ho sakti hain. Acute renal ke 3 types hain: pre-renal, renal, post-renal. Pre-renal mein blood ki supply kam hone lagti hain. Ismein hamari kidney ko nutrients nahi milte jis se kidney damage hoti hai. Iska cause hai shock. Ismein immune system ka disorder hone lagta hai. Isse kidney stones, BPH, bladder stones ke problems ho sakte hain. Isse body ko dynamic disturbance hota hai. Homeopathy aap ko holistically improve karta hai. Homeopathy mein aap ko constitutional medicines diya jaata hai. Homeopathy ka amazing result aap ko milta hai. Aur aap ko homeopath se best result diya jaata hai. For any help or query, you can contact me through Lybrate.
Thank You!
5298
people found this helpful
Bad breath is a condition that usually results from poor oral health or digestive problems. Bad breath may also cause social awkwardness and self-esteem issues. The practitioner first carries out a diagnosis to detect the symptoms and prescribes a remedy accordingly.
The various causes of bad breath are -
1. Irregular brushing habits
2. Tobacco consumption
3. Consuming certain foods like onion and garlic may result in a foul smell
4. Yeast infections in the mouth
5. Dry mouth where saliva production is minimal
6. Illnesses such as kidney problems may cause bad breath
Homeopathy focusses on providing a holistic treatment rather than a symptom based treatment.
The various homeopathic remedies for bad breath are -
1. Pulsatilla
If you have bad breath along with dry mouth, Pulsatilla can be an effective remedy. Pulsatilla is a very effective treatment for getting rid of bad breath along with dry mouth.
2. Merc sol
It is very effective in treating bad breath along with increased production of saliva. If your salivary glands are overactive and have a moist mouth, then this remedy is recommended. It is also useful in getting rid of bad breath that occurs from dental cavities.
3. Carbo veg
If the bad breath results from infections such as gingivitis and gum bleeding, then you may use this remedy. It is also used in the treatment of pus discharge from the gums.
4. Carbolic acid
Carbolic acid is used to treat bad breath along with constipation. The symptoms are bloated abdomen, abdominal cramps and nausea.
5. Kreosote
This remedy is recommended for bad breath that results from dental caries. It may lead to bleeding from your gums due to teeth decay.
6. Belladona
Belladona is a treatment that is recommended for bad breath that results from a throat infection. The throat infection may be accompanied by symptoms of fever.
7. Nux vomica
Nux vomica is used for treating symptoms of bad breath along with cold. This also relieves symptoms of indigestion and constipation.
2
people found this helpful
Acne and pimples mostly occur due to hormonal changes occurring in the body. They are most prominent among teenagers undergoing hormonal transition. The growth hormones become ultra active and the oil glands present in the skin produce more. The glands present under hair follicles are infected and get inflamed, resulting in pimples. Pimples are a nightmare for teenagers, who are conscious about their look and appearance. Eruptions of pimples of different sizes, blisters and rashes of black or red colours are bound to worry look-conscious individuals. Acne and pimples do not usually have easy solutions or quick remedies.
When it comes to treatment of acnes and pimples, Homeopathic medicines are considered the most effective and paramount. Homeopathic cure does not intend to quick-fix acne and pimples. The objective being the correction of inner causes, it allows the pimples to heal slowly on their own instead of taking any medicine of high dose. The process might take some time, but it surely is the most effective. The problem gets solved from its roots. Scars from previous eruptions are also permanently healed using homeopathic medicines. Homeopathy is, therefore, the best way to cure acnes and pimples.
POPULAR HOMEOPATHIC REMEDIES FOR ACNE AND PIMPLES.
Here is a list of the most common solutions for acne and pimples and what they indicate:
1. Sulphur
- It is a very common cure, especially for chronic cases of acne
- The eruptions cause great pain.
- They are present in the form of abscesses.
- Patient is vulnerable to cold and pain. Increased rate of perspiration.
- Patient tends to get agitated and irritates very easily

2. Silicea
- In cases where there is pus formation
- The best homeopathic medicine for acne
- Increased rate of perspiration. The patient cannot bear cold at all.
- Skin turns pale and tender.
3. Pulsatilla
- For cases where the intake of rich junk food and indigestion are the causes of acne.
- Also in cases of girls suffering from menstrual problems
- Symptoms include decreased thirst.
- Patient is usually very sensitive to heat
4. Nux Vomica
- For cases where acne formation is because of gastric disruptions.
- Skin seems to appear red and blotchy
- Caused because of having too much spicy food
- Signs of constipation and over sensitiveness to cold
5. Antimoniumcrudum
- Formation of tiny red pimples all over the face
- Very irritable in nature
- Arthritic pain in fingers and loss of appetite
- White, thick coating on tongue
6. Bovista
- Formed due to cosmetic use, especially during summer
- Skin tends to itch
- Cheeks swell up and become pale
- Makes patient restless.
Homeopathy is certainly the best way to deal with and to get rid of unwanted, ugly acne, which ruin your face. There are more homeopathic cures for other types of acne and pimples for which you can consult any homeopathy physician.
5350
people found this helpful
View All Feed