About
We like to think that we are an extraordinary practice that is all about you - your potential, your comfort, your health, and your individuality. You are important to us and we strive to ...
...more
We like to think that we are an extraordinary practice that is all about you - your potential, your comfort, your health, and your individuality. You are important to us and we strive to help you in every and any way that we can.
More about MIOT Hospital
MIOT Hospital is known for housing experienced Dermatologists. Dr. Sugandhan S, a well-reputed Dermatologist, practices in Chennai. Visit this medical health centre for Dermatologists recommended by 100 patients.
Timings
Location
#4/112, Mount Poonamallee Road, Manapakkam, Landmark: Near Chennai Trade Center.
Manapakkam
Chennai,
Tamil Nadu
-
600089

Get Directions
Services
Submit Feedback
Submit a review for MIOT Hospital
Your feedback matters!
Write a Review
Feed
Nothing posted by this doctor yet. Here are some posts by similar doctors.
Your kidneys perform multiple functions inside your body. But their main responsibility is to filter waste and remove extra fluid (urine) from your blood. Sometimes, kidneys stop working like they should. If they stop suddenly, you have what doctors call acute kidney failure (or acute renal failure).
Given that the disease develops rapidly, it is important for you to know the reasons responsible for it.
What are the causes of acute renal failure?
The disease usually affects your kidneys when you are experiencing one of the following conditions:
a. Impaired flow of blood to kidneys
A number of diseases and medical conditions may slow blood flow to your kidneys and lead to kidney injury. These may include: excessive loss of blood, heart attack, infections, liver failure, severe allergic reaction, major burns, severe dehydration etc. Intake of certain medications to manage blood pressure is also linked to the disease. Similarly, use of aspirin, ibuprofen, naproxen sodium, or similar drugs can also cause acute renal failure by reducing flow of blood to the kidneys.
b. Blockage of urine in the kidneys
If your kidneys' urine drainage tubes (ureters) become blocked, then it can lead to acute kidney failure. You are at an increased risk if you suffer from cancer of bladder, cervical, colon or prostate. Medical conditions such as an enlarged prostate, stones in kidneys, blood clots in your urinary tract or nerve damage in your bladder can also cause acute renal failure.
c. Direct injury to kidneys
Certain diseases, conditions and agents can damage your kidneys which in turn can lead to acute kidney failure. These include:
Blood clots in veins and arteries in and around your kidneys

Cholesterol deposits that block blood flow in the kidneys

Alcohol, heavy metals and cocaine

Glomerulonephritis (inflammation of tiny filters in the kidneys)
Now that you are aware about the causes of acute renal failure, you should also know that the disease is usually reversible. If you're otherwise in good health and get treatment without delay, then your kidneys may go back to normal functioning.
Do you find it impossible to control the urge to urinate every now and then? If you feel the need to urinate more than 8 times a day, then it could be a health problem. Frequent urination is the medical term for this problem. The condition is not the same as urinary incontinence, where there is leakage of urine.
A number of habits can play a role in causing frequent urination. This includes drinking more fluids and consumption of caffeine-based beverages. However, the condition may also be a sign of an underlying kidney disorder.
Relation between frequent urination and kidney problems-
While frequent urination is itself not a serious problem, but it can be a symptom of kidney or ureter problems, urinary bladder problems, or diseases such as diabetes mellitus, diabetes insipidus, or prostate gland problems.
Frequent urination is linked to a number of kidney problems such as:
a. Kidney infection (pyelonephritis)
Kidney infection (pyelonephritis) is a type of urinary tract infection (UTI) that normally starts in your urethra or bladder and travels to one or both of your kidneys. Frequent urination is often the most common symptom of pyelonephritis.
Sometimes, hard collections of salt and minerals get accumulated in the form of stones in your kidney(s). These may increase in size in a ureter or the bladder. When the stone passes down the ureter, you may have an urge to urinate frequently.
c. Renal hypertension
If you suffer from renal hypertension (high blood pressure) or fluid buildup in the kidney, then your doctor may prescribe you medications that are used to treat and flush out excess fluid from the body. These medications can have a diuretic effect and may lead to frequent urination.
Feeling the urge to pass urine can be a symptom of many different problems. But if you experience the condition along with other abnormal symptoms such as fever or pain in abdomen, then you should consult your doctor immediately.
How Social Media can Impact Marriage Life?
This is one of the most interesting cases with a relationship and marital issues, where social media impacted the marriage life. It was with the help of Marriage Counselling that we helped the couple gain a better insight about themselves as well as their partner.
Mr. Ajit Dixit (age 65) with his wife Mrs. Sudha Dixit (age 64) approached us with their marital issues. They had an arranged marriage and have been together since the last 40 years. The couple lived their life very happily, with the normal ups and downs like in every marriage. Mr. Dixit is a businessman, quite dedicated and busy with his job. While, Mrs. Dixit is a housewife, free of almost every responsibility at her age. They have two sons, where both are happily married and settled in Toronto and Sydney.
Mr. Dixit recently noticed that his wife has been seeing someone. He didn't like his wife's unusual behavior, so he came for marriage counseling along with his wife. We had a couple of sessions with them, where we got to know that Mr. Dixit is very much of an introvert, while Mrs. Dixit is quite the opposite. She loves socializing with people, but due to her age and limitations, she only has the option of social networking. Mr. Dixit is mainly involved with his business, and due to his introvert nature, he doesn't have a social circle apart from his employees. Mrs. Dixit started feeling lonely/isolated and turned to social media.
She started communicating with her school & college classmates, and even with her crushes. As days passed, her interest in the virtual reality grew stronger. She loved art and poetry, and with no surprise, she even posted poems on Facebook. Once her poem was liked by Mr. Ramesh (her secret crush from college days), and as he liked poetry himself, he responded to it with his own style. They started posting poems on facebook and commented on each other's poem in very artistic flair. They even started dedicating poems to each other, shared their phone numbers and it was not very soon that they started seeing each other. They met at various cafes and restaurants, watched movies together and visited several museums within the city altogether. Thus, having a similar taste in the field united them and made her fall for her old-time crush. Even Mr. Sharma by now was having a romantic inclination towards her.
We discussed the matter with Mrs. Dixit and helped her understand that she was feeling isolated and wanted a friend with whom she could share her feelings. She said that she didn't have anything of a common hobby with her husband and due to his nature and being busy all the time, they didn't have much in common to talk.
After her children's marriage, she could have indulged in her hobbies that she didn't get time for or left ages ago. It is easy to carry on activities when accompanied by someone else, so she chose her friend and it leads to the romantic inclination towards him. We requested Mr. and Mrs. Dixit to indulge in some mutual activities, going out together at least during the weekends and especially to Mr. Dixit that he spends time with his wife also, and not give too much priority to his work.
We would additionally like to highlight the role of social media, how the ordinary level of flirting can lead to a serious relationship. In certain cases, married individuals also start comparing their spouse with their online friend and unconsciously create distance within their healthy relationship. We would recommend every couple to understand your partners need and spend much of quality time with them. It would also be advised to the readers to understand that cutting off from exes, especially when you are married or in a serious relationship becomes important for your relationship to be healthy.

MBBS, MS - General Surgery, MCh - Plastic and Reconstructive Surgery
Cosmetic/Plastic Surgeon, Ludhiana
Please make sure that the laser is US FDA approved and check it online.
We have SopranoIce Platinum which is a triple wavelength laser is safe even for tanned skin and darker skin types, only triple wavelength which is FDA approved.
You achieve the result faster than just diode laser.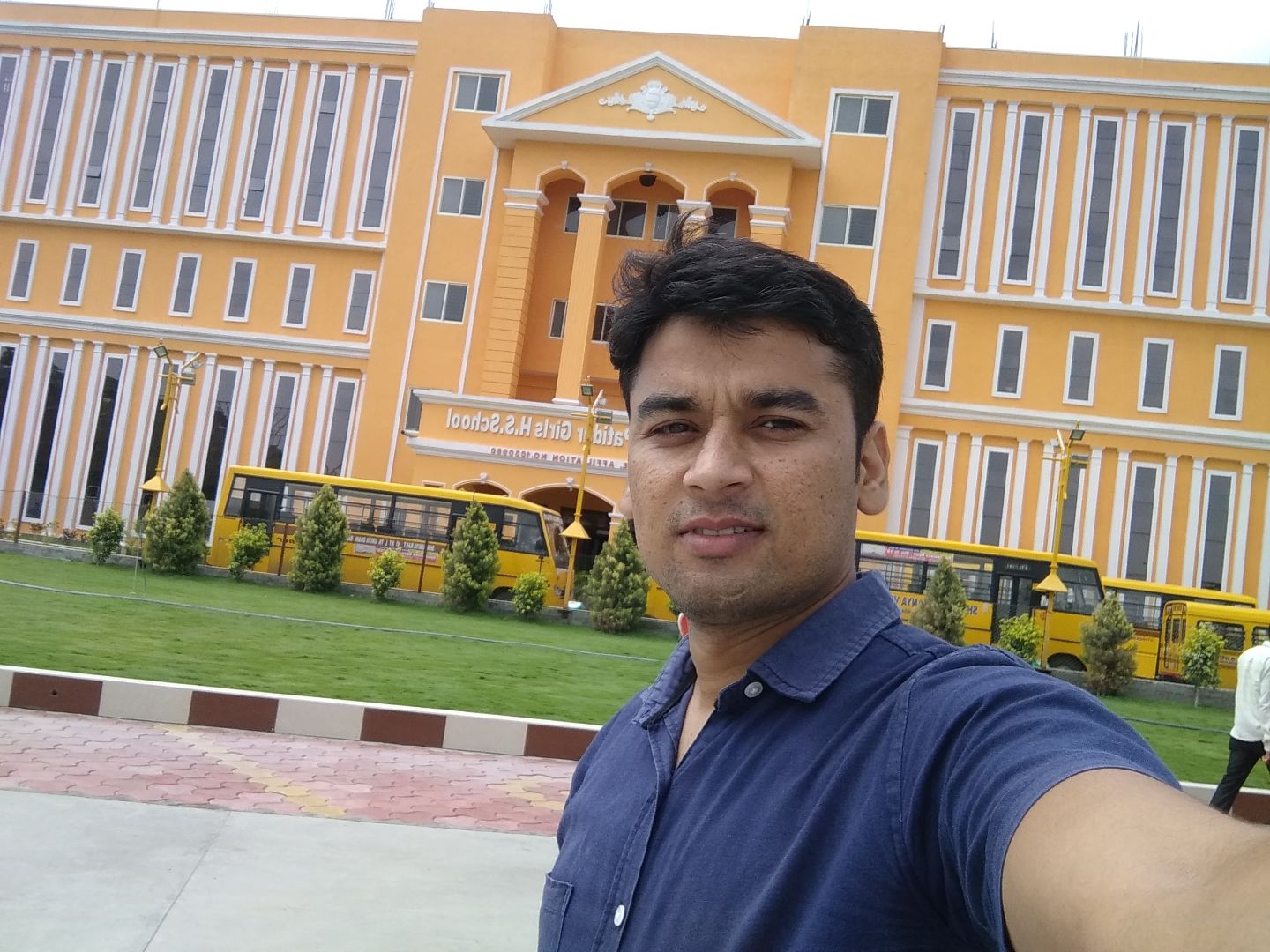 Ditetics & Food Service Management, Bsc Human Nutrition
Dietitian/Nutritionist, Indore
How To Reduce Belly Fat?
Belly fat may not be a severe medical problem in most individuals. However, it looks aesthetically displeasing and can affect long term health if not controlled at the right time. However, one must keep in mind that dieting and exercising go hand in hand. One cannot rely only on one of them to reduce belly fat.
Mentioned below are a few ways to remove belly fat:
1. Avoid sugar: Sugar and other sweetened products must be avoided. Excessive intake of sugar floods the liver with fructose which is then turned to fat. This leads to insulin resistance and metabolic problems. Eliminate sugary drinks and try unsweetened beverages like tea or coffee. However, caffeine, too, must be taken in moderate amounts.
2. Eat protein: Protein is considered to be the most important macronutrient when it comes to losing weight. Most of the calories in protein are digested. It is the single most effective change in terms of calorie intake since it reduces your craving by 60% and boosts your metabolism.
3. Limit your intake of carbohydrates: Cutting carbohydrates from your diet reduces your appetite and therefore belly fat. Consuming only 50 grams of carbohydrates per day assists in losing weight fast.
4. Other dietary changes: Eat foods that are rich in fiber and do not skip meals. If you starve yourself for long periods of time, the body conserves fat by breaking down muscle tissue. This is called catabolic state. Eating in small amounts every two hours is also helpful for those looking to trim their belly fat. This helps to avoid overeating and keeps your metabolism up the entire day by processing food throughout the day.
5. Track your calorie intake: It is very important to keep track of the amount of calories you consume so as to make the necessary changes in your dietary plans. You can keep track of it in a food journal or on diet-related websites.
6. Exercise: Regular exercising is of utmost importance while trying to lose belly fat. Aerobic exercises, crunches (side, reverse or twist crunches), cycling, lunge twist, rolling plank exercises, captain's chair, the stomach vacuum etc. help in reducing belly fat. Other exercises such as running, jogging, cycling, walking and swimming also help in reducing weight.
If you thought that chest pain occurred only due to a heart-related issue like a heart attack, you are wrong. Chest pain is one of the most common reasons that people visit the emergency services and it can be caused due to problems with your heart, lungs and digestive system.
Chest pain can be due to either of these two main reasons:
Heart- related Issues
1. Heart attacks called myocardial infarctions are very common reasons for chest pains. During a heart attack, the blood supply that serves the heart with oxygen is cut off due to plaque build-up in heart arteries causing the death of heart muscles.
Other reasons for heart attacks are blood clots or torn blood vessels.
Not all people having a heart attack have symptoms. Usually, people report symptoms like chest pain, upper body pain, nausea, sweating, fatigue, and trouble breathing.
A heart attack is a serious medical emergency for which immediate care is needed.
2. Angina pectoris is a type of chest pain that results from reduced blood flow to the heart. Low blood flow means your heart doesn't get enough oxygen. The angina pain is often triggered by physical activity or emotional stress and feels like a vice squeezing your chest or a heavy weight on your chest. It can also spread from your chest to your neck, arms, and shoulders. Other symptoms are fatigue, dizziness and nausea and these normally last up to 15 minutes only.
3. Unstable angina which causes crushing chest pains suddenly and even when you are not doing anything strenuous is a medical emergency as it can lead to a heart attack. This usually shows that your heart, arteries are narrowing alarmingly.
4. Other heat-related reasons for chest pains are-
Mitral valve narrowing or stenosis
Heart arrhythmias
Coronary Artery disease
Inflammation of heart muscles or pericardium and weakening of the heart muscles.
All of these are emergencies and need immediate medical attention to prevent a fatality.
Not Heart- related:
1. Lung conditions like Pneumonia, Bronchitis, Pulmonary embolism.
Pneumonia is an infection in one or both lungs caused by fungi, bacteria, or viruses. It causes inflammation in your lung's air sacs and makes them full of pus which makes it difficult to breathe and causes chest pains, amongst other debilitating symptoms.
Bronchitis is an inflammation of your bronchial tubes. It can be chronic or acute and it can cause a cough with mucus and chest pains.
Pulmonary embolism is a blood clot that occurs in the lungs. It can go on to damage parts of your lung due to limited blood flow. Apart from this, it can also decrease oxygen levels in the blood and affect other organs.
It can be life-threatening due to permanent lung damage. The most common symptom of a pulmonary embolism is gradual or sudden shortness of breath.
There is also-
bluish skin tone
fainting
hest pain that extends into your arm, jaw, neck, and shoulder
lightheadedness
2. Rib cage inflammation or Costochondritis is also known as Tietze's syndrome. It is an inflammation of the cartilage in the rib cage. Patients experience chest pain in the upper and middle rib area on either side of the body due to this. The pain can also radiate to the back or the abdomen, getting worse if you move, stretch, or breathe deeply.
3. Food pipe disease or Esophagitis is any inflammation or irritation of the oesophagus, a tube that sends food from your throat down to your stomach.
Common causes of food pipe disease are acid reflux or GERD and bacterial or viral infections.
GERD- This condition occurs when the stomach contents and acids back up into the oesophagus. This causes chest pain that can mimic a heart disease. There may also be oesophagal spasms due to GERD.

MBBS, Fellowship In Aesthetic Medicine, Hair Transplant, Dermatology, Masters In Clinical Dermatology, VTCT Level 4 Laser Training, Aesthetic Practitioner Training, Advanced Botox and Dermal Filler Injectables, Advanced Lip Filler Injectable Training
Acne is a condition that affects many people including teenagers and women during their menstruation period. It is characterized by red eruptions that are usually filled with oil, secreted by overactive oil glands in the hair follicles. So what else should you know about acne?
Here are six things you probably did not know about this condition:
Clogged Pores: Acne signifies clogged or blocked pores that are filled with oil and dead skin cells that have not been cleaned out completely. This mixture of oil and dead skin cells blocks the pores, and ends up creating an eruption of red sores called acne and pimples. There is a chance that bacteria may have joined these two substances as well.
Over Treating the Skin: The worst thing that you can do is to touch, pick or even apply too many harsh chemicals to your skin during an acne breakout. These things can actually make the problem worse, and even create scars in the long run. The constant use of cleansers and moisturizers can also have a harsh effect on the skin, due to perfume and chemicals present in such products.
Exfoliation: Using a salicylic acid wash or cleanser first thing in the morning will help in exfoliation, which is a good way to clear those dead skin cells from your skin. This will speed up the process of acne treatment as well, by clearing the pores. Also at night, the use of a medicated cream that contains benzoyl peroxide will help in killing the bacteria, so that there is no infection.
Two Weeks Notice: Trying new products to treat acne is a great idea. But give every new product at least two weeks before you write it off. Usually, any good product will take at least that much time to affect the acne, and clear the pores in an effective way. So before you start changing cleansers and creams every other day, remember to use the two week thumb rule.
Menstrual Cycle: Acne, more often than not, happens about five days before and a few days after the monthly menstrual cycle. So watch out for hormonal imbalances, which can cause acne and pimples. Avoid stress around this time too.
Dermatologist: Visit a dermatologist if regular cleaning and over the counter creams are not working. Persistent acne may turn into infection. Remember to ask your dermatologist for an oil reducing formula too.
Acne is a skin problem that should be treated the right way.
2
people found this helpful
It is very important to go for regular health check-up with your doctor so that you can be physically examined and your overall health can be assessed. If everything is normal then it can be because Of gas. Do this 1. Don't Overeat 2. Don't take tea empty stomach. Eat something like a banana (if you are not diabetic) or any seasonal fruit or soaked almonds and a glass of water first thing in the morning (within 10 mins of waking up). No only biscuits or rusk will not do. 3. Take your breakfast every day. Don't skip it. 4. Have light meals every 2 hours (in addition to your breakfast, lunch n dinner) e.g. Nariyal paani, chaach, a handful of dry fruits, a handful of peanuts, any fresh n seasonal fruit, a cup of curd/milk etc 5. Finish your dinner at least 2 hours before going to sleep. 6. Maintain active life style. This is most important n non negotiable part 7. Avoid fast foods, spicy n fried foods, Carbonated beverages 8. Take a lot of green vegetables n fruit. 9. Drink lot of water. 10. Curd is good for u. 11. Everyday preferably sleep on same time For more details you can consult me.
View All Feed
Near By Clinics