About
Our entire team is dedicated to providing you with the personalized, gentle care that you deserve. All our staff is dedicated to your comfort and prompt attention as well.
...more
Our entire team is dedicated to providing you with the personalized, gentle care that you deserve. All our staff is dedicated to your comfort and prompt attention as well.
More about Cardinal Gracias Memorial Hospital Trust
Cardinal Gracias Memorial Hospital Trust is known for housing experienced Nephrologists. Dr. Anurag Shukla Shukla, a well-reputed Nephrologist, practices in Thane. Visit this medical health centre for Nephrologists recommended by 85 patients.
Timings
Location
#24, Bangli Naka, Vasai West. Landmark: Near Sandoor.
Vasai West
Thane,
Maharashtra
-
401201

Get Directions
Services
Submit Feedback
Submit a review for Cardinal Gracias Memorial Hospital Trust
Your feedback matters!
Write a Review
Feed
Nothing posted by this doctor yet. Here are some posts by similar doctors.
Obesity has emerged as one of the most common and serious health problems today, affecting all and sundry. Children, in particular; are the worst affected. Obesity is an amalgamation of sedentary lifestyle, unhealthy eating habits and certain medical conditions. If neglected, it can create havoc. Diabetes, high blood pressure and hypertension are some of the major health complications that obesity can lead to. Thus, one needs to control and check this menace at the earliest. Maintaining a healthy body weight is the best way to control obesity. Many surgical and non surgical options are available to lose weight. Weight loss the Ayurvedic way is not only effective, but 100% natural.
The following Ayurvedic tips, if practiced diligently, can give you a lot to cheer about.
For an effective treatment, one needs to understand their body type well. Ayurveda classifies people in two categories. People of the Vata Type (more of ember and air in their system), those who can eat like a glutton and yet have a figure to die for. On the contrary, people having more of earth and water in their system (Kapha Types) can put on weight at the drop of a hat.
1) Exercise your way to fitness - The benefits of exercise are immense. Start your day with a 30 - 45 minutes exercise to feel the difference. Jogging or brisk walking will do you a world of good. It will give you the extra zeal to fight the unwanted fats in your system.

2) Yoga and pranayams - Our body is made up of seven chakras. Proper activation and functioning of the chakras are important to enjoy a sound health. Yoga and Pranayams are instrumental in activating these chakras. Meditation also rejuvenates a person mentally and physically. A sound mind and body positively responds to the various Ayurvedic weight loss programmes.

3) Healthy Sleeping Habits - Early to bed and early to rise can indeed make a person, healthy, wealthy and wise. People with unhealthy sleeping habits are more likely to be obese. Work is important, but not at the expense of one's health. A 10.30 pm - 4.30 am sleep schedule is highly recommended.

4) Eat healthy - Unhealthy eating habits contribute significantly to obesity. It should be noted that starving will do you more harm than good. A healthy practice is to have small meals at regular intervals. Do not keep your stomach empty. Reduce the carbohydrate and fat intake. Include lots of vegetables, fruits, lean fish, and low fat dairy products in your diet. Ayurvedic medicines like, Triphala churan, guggulu, Triushanaadi loha, shilajit, swarnmakshik bhasm and Medhohar guggul are very effective. However, these medicines should be taken under medical supervisions.

5)Try and avoid a sedentary lifestyle as much as possible. If your work requires you to sit for a long period of time, a short break every one hour can prove to be beneficial.

Ayurveda goes a long way to keep obesity and the associated health complications at bay.

MS - Orthopaedics, MNAMS (Membership of the National Academy) (General Surgery) , DNB (Orthopedics), MBBS
A neck strain and sprain is not a serious injury. However, they can still cause significant dysfunction and pain.
Causes of Neck Strain
The anatomy of the cervical spine is such that it not only houses, but also protects the spinal cord. Along with this it supports the head and allows it for mobility and motion. But this area, which allows the spine to be flexible can also leave it vulnerable for injury.
Triggers for the onset of neck muscle strain can be:
1. Too much time spent in an uncomfortable position, such as humping over the steering wheel while driving, bending over the computer monitor, talking on the phone while placing it in the crook of the neck.
2. Sleeping on a very high or too firm pillow can lead to an uncomfortable position of the head thus leading to the strain of the neck
3. Carrying heavy objects on one side of the body
4. Any trauma that might have impacted the neck, such as an accident, whiplash or a fall that might have had a head landing
Most events of a neck muscle strain or the soft tissue sprain, such as the tendons and ligaments lead to stiff neck along with pain in shoulders. There is also pain and difficulty in moving the neck or head.
Neck muscle strain remedies
Minor strains in the tendons, ligaments and muscles of the neck usually heal within a day or two. But till the symptoms subside, there are a few self care remedies that are effective in reducing the stiffness and pain. These are:
1. Application of cold or ice packs: The cold reduces the inflammation, which in turn allows the strain to heal. This ice pack should be applied for 20 minutes interval in the first 24 hours.
2. Application of heat: Heat helps in bringing the nutrient rich blood to the affected area in order to stimulate a healing response. Moist heat as well as heat from a hot shower or bath can be used. Some people might find relief from applying heat wraps such as thermacare.
3. Over-the-counter or OTC medications: Anti-inflammatory medication, such as naproxen and ibuprofen reduces inflammation, thereby leading to the reduction in pain. Pain relieving medicines such as acetaminophen can also be taken as this reduces the perception of pain.
4. Massage of the affected area: A gentle massage in the affected area helps in stimulating the blood flow of the area which in turn helps in a quick healing.

MBBS, DNB (Obstetrics and Gynecology), Fellowship in Reproductive Medicine, Diploma In Ultrasound
IVF Specialist, Bangalore
The concept of egg quality of a woman is derived from the belief that the embryo implantation probability is powerfully related to the age and ovarian reserve of the woman. Thus, it is regarded that the quality of the egg is almost synonymous with the chances of embryo implantation. Its quality cannot be assessed merely by looking at the egg or measuring its ability to receive the fertilization by sperm or simply observing the initial embryo division.
There are a few important factors that contribute to the success or failure of the embryo implantation and some of them are:
Diminished ovarian reserve: A woman with an increased FSH level on the third day of the menses is regarded as having diminished reserve of the ovary. This implies that her ovary is not competent in sending feedback signals to the pituitary gland and the body responds by producing an increased amount of FSH for stimulating the ovary. For more than 10 years, it has been found that in over thousands of fertility treatment cycles, women with an increased FSH level have a lower egg quality.
The advanced age of maternity: Even though the FSH level is normal, the age of the mother who provides the eggs plays an important role to determine the quality of the egg. Quite like women with increased FSH levels, eggs obtained from women aged more than 40 years can have some problems at a later stage of fertilization. Normal FSH levels are not considered a reassuring factor, owing to the lower implantation rate in females aged over 45 years.
Diminished quality of egg: With an increase in age, the capacity of the mitochondria in producing energy slowly decreases. The egg is linked to the circulation before ovulation, and it is linked again after the embryo implantation. But during the one week time ranging from ovulation to implantation, the egg and the resulting embryo are contained in the zona pellucida and function on the basis of mitochondrial energy supply. The older age of the woman doesn't cause any problem at the initial stage of ovulation. Its fertilization and embryonic development are also normal. But soon, it runs out of energy and stops dividing before reaching the stage of implantation.
Therefore, it is important to have the eggs tested to find out any sort of chromosomal abnormality. In case the mother is deficient of producing high-quality eggs, the best option is to have donor eggs.
Mitochondrial Concept:
Mitochondrial replacement (MRT, sometimes called mitochondrial donation) is a special form of in vitro fertilization in which the future baby's mitochondrial DNA comes from a third party. This technique is used in cases when mothers carry genes for mitochondrial diseases. The two most common techniques in the mitochondrial donation are pronuclear transfer and maternal spindle transfer.
Cells are the tiniest part of an organism including the human body but has various parts within, which have specific functions. The mitochondria, for instance, are the batteries of the cells and produce energy for all functions, including cellular movement and adequate cellular function.
The egg, being a single cell, also is highly dependent on the mitochondria for its optimal function. For an egg to be healthy, it should have optimal energy, and that comes only when the mitochondria is functioning at its best. This determines the overall quality of the egg too. Poor eggs, it is well established, is one of the major cause of infertility, as it cannot implant itself and sustain the entire term of pregnancy.
Studies have confirmed that eggs have more mitochondria than normal cells, as their energy requirements are higher.
The ovaries have cells called precursor cells, which eventually can become eggs and get fertilized. Studies have shown that when mitochondria from these precursor cells are infused into the fertilized egg, the overall quality of the egg improves and therefore improves chances of fertilization.
The mitochondrial transfer is the new technique which is being developed and has resulted in a baby but involves third-party IVF and hence is in an ethical debate.
Polycystic ovarian disease or PCOD is a disease of the ovary that is characterized by the larger size of the ovary, fluid-filled sacs in the ovary, multiple cysts etc. In this condition, the ovary is covered by a white, tough, and thick outer covering. PCOD can have many implications including hormonal imbalance, menstruation cycle related disorders, insulin production and its usage etc. Ayurveda explains PCOD as a Kapha disorder and aims at clearing the obstruction of Vata dosha of the pelvis, normalize the menstrual cycle and balance metabolism.

Ayurvedic approach in treating PCOD-
Ayurveda looks at a holistic approach of treatment wherein the mind and the body are treated as one. The first step towards treating PCOS disorder is to reduce body weight along with lifestyle modification. The next step aims at countering the condition of PCOD with Panchakarma - a century-old treatment mechanism of Ayurveda. Some of the Panchakarma methods used in treating PCOD include Vamana, Vasthi, Virechana, Nasya etc. Before applying the Panchakarma therapy, oral administration of medicated oil is necessary.

The flow of Panchakarma therapy for PCOD-
Administration of medicated oil: The oral medicated oil has fat burning capabilities. The medication is prepared using herbal decoction and suitable herbs. The oil clears the fat blockers created due to fat throughout the body.
Vamana: Suitable herbal medication is prescribed to induce oral vomiting. It ensures that the toxin from inside the body comes out before the medication takes its effect on the source.
Virechana: This is one of the cleansing methods that is prescribed in Panchakarma therapy. A patient is given herbal purgatives in the form of medicated oil to clear blockages of the Vata Dosha.
Vasthi: This is the form of Panchakarma therapy that is meant for cleaning the alimentary canal. It has a calming effect on the Vata aggravation. This is the mode of medication where medicated herbal oil is injected through the anus. This procedure in Ayurveda is known as Anuvasana Vasthi. This is followed by another round of oil medication that has a mixture of herbal decoction, medicated oil, herbal paste, rock salt etc. This procedure is known as Nirooha Vasthi.
Uthara Vasthi: This procedure is very different from normal Vasthi in terms of its administration, ingredients, and quantity. This medication is applied to the uterus through the vagina. This is one of the best therapy when it comes to treating polycystic ovarian syndrome.
Nasya: Once all the above medication is administered, Nasya is applied to both the nostrils. This is the last stage of Panchakarma medication and is extremely important to treat the underlying condition. This is given in a specific dosage for a certain duration. The fact that it directly involves the pituitary gland, makes this medication even more useful.
Bariatric surgery refers to the procedure by which weight loss happens gradually within 12-18 months after modification in size of stomach and/or intestines modification through key hole surgery.
The diet that must succeed a bariatric surgery changes with time. A post bariatric surgery diet will tentatively look like:
Initial stages: At the initial stage, eating solid food should be strictly avoided. A liquid diet with added protein is recommended to avoid strain on staple/suture line.
Intermediary stages: The diet must be changed post second till the sixth week as soft diet is permitted. Due to the surgery, it is only normal that you would feel full after small consumption thereby, necessitating intake of food at regular intervals.
Final stages: Post sixth week, incorporating solid food in the diet is generally allowed by the doctors. However adequate protein intake remains a necessity.
Besides dietary modifications, patients are recommended to gradually start exercising to protect muscle mass and also to help maintain weight in long term. Usually strength training exercises are recommended besides moderate aerobic workout.
Quite strikingly, acne can become a persistent cause of your worries, if left untreated. Acne not only harms you physically, but also damages your psychological health. Persistent acne can result in a pockmarked face, making you feel sullen and unsure of yourself. Acne refers to a condition where the skin perpetually develops stinging, red bumps. Red pimples might show on your face, shoulders, back or neck. The bumps usually take a lot of time to heal and they leave behind deep scars. And, in order to treat, such scars one can go for cosmetic dermatology procedures.
Acne Scars: What are they?
When inflamed blemishes, result from crushing of excess oil, bacteria and dead cells in your skin pores, enlarge and swell up breaking the follicle wall, acne scarring is caused. One can get rid of acne scars through the natural healing process of your skin if the lesions are not very deep. Deep lesions will require medical assistance. New collagen formation can heal such scars, but it doesn't restore the radiance and tautness of your original skin. Acne scars can be divided into two broad types:
Hypertrophic and Keloid scarring: Raised tissue on the surface of the skin following excess collagen production causes such kind of scars.
Atrophic or depressed scarring: These scars are caused due to reduced tissue production. Small, but noticeable holes on your skin are called Ice picks. However, the boxcar is a scar, which is similar to a chicken pox mark.
Causes of Acne scars:
Malfunctioning of hormones even after the age of puberty can lead to acne formation in both males and females.
Food items rich in carbohydrates can trigger acne. Dairy products could also worsen the condition.
Any medicine that contains lithium, androgen or corticosteroids can worsen this skin condition.
Bacteria, excess oil, blocked pores, and dead skin cells are the primary reasons behind acne.
Treatments of Acne scars:
Cosmetic dermatology procedures can successfully help you do away with acne scars. Blue-light therapy, is a procedure in cosmetic dermatology, which can work wonders for acne scars. A narrow- band, but high - intensity Blue-light is used to counter Porphyrins released by bacteria causing acne. Porphyrins easily absorb Blue-light and the light leads to radical damage of Porphyrins when used in certain wavelengths.
There are certain topical creams available, which can improve mild scarring, most of the acne scars are either depressed or raised type and need a combination of surgical procedures and skin resurfacing. The therapeutic options that are currently available to treat acne scars include subcision, dermabrasion, microdermabrasion, derma rollers, chemical peels, TCA cross, ablative lasers, fractional lasers and dermal fillers.
Fractional resurfacing laser is one of the most effective treatments for acne scars. It is a minimally-ablative technique that creates microscopic zones of dermal injury in a grid-like pattern. This helps in collagen remodelling, skin tightening, scar improvement, reduction in fine lines, improvement in texture, tone and colour of the skin. A series of 4 to 6 sittings are usually needed for optimal results. Each session lasts for one hour and is performed at monthly intervals.
Certain types of scars such as the ice pick and rolling scars, pixel laser are combined with subcision, dermal rollers and TCA cross. In addition, punch excision and softening of margins with laser can be done for box scars. All the mentioned procedures are well-tolerated with local application of anesthetic creams before procedure. With these procedures, improvement of scars is seen over several weeks.
Lately, injectable dermal fillers are being used for correction of acne scars, giving it a smoother appearance. This is semi-permanent and needs to be redone as and when required. Timely treatment of acne is necessary to keep, both unwanted pigmentation and scars at bay. So, get rid of your scars and make the dream of blemish free and smooth skin come true.
PRP is the latest, state of the art technology that employs non-surgical methods to stimulate hair growth in case of hair loss.
Advancements in research have enabled scientists to make new inroads in the field of wound and tissue healing. The result of these researches is PRP, which is a natural way to rejuvenate your scalp, skin and stimulate your hair growth.
How does PRP Work?
The presence of mesenchymal stem cells and autologous blood products in human blood contain specific growth factors that assist in tissue regeneration and healing. PRP has been used to heal skin and wounds for over two decades now. Apart from this, it finds use in oral surgery, cosmetic surgery and neurosurgery as well. It is also a promising treatment to promote hair growth.
Benefits:
It is a progressive healing treatment that doesn't require surgery.
Simple, rapid and highly effective system.
Autologous (from patient's own blood).
The system is biocompatible and xeno-free, so there shouldn't be any safety concerns.
An increase in the concentration of platelets can be observed.
It helps in the elimination of undesired erythrocytes, which significantly decrease fibroblast proliferation.
Contains growth factors that help in the stimulation of growth of the hair follicles.
Can be performed preoperatively, intraoperatively, or postoperatively.
PRP Facial (Vampire Facial)-
The vampire facial involves topical application of the PRP combined with aeration of the skin with Micro Needling. The platelet-derived growth factors stimulate a healing response that reduces the appearance of fine lines and wrinkles while improving the skin's tone and texture. PRP naturally improves all aspects of skin health:
Reduces fine lines and wrinkles
Improves skin's texture and tone
Naturally increases collagen production
Pore refinement
Creates a natural glow
Reduces acne scars
PRP Hair Restoration-
PRP Hair Restoration is a non-surgical solution for hair loss in both men and women. Platelet Rich Plasma contains growth factors that naturally stimulate the development of new hair follicles while improving the health of existing hair follicles.
What to expect:
First, a blood sample is obtained and processed to extract the Platelet Rich Plasma. A topical anesthetic is applied to numb the area being treated. The PRP is then administered with a fine needle in a series of injections on the scalp.
Mild swelling and redness can be expected 1-2 days following the treatment. It is recommended to avoid vigorous activity until the swelling has subsided. There is no other downtime following the procedure. New hair growth can be seen as early as 2 months, but is typically evident between 5-8 months and will continue to improve up to a year after treatment.
Who Should Not Have PRP treatment?
Those with heavy drug and smoking issue should avoid PRP. Also, those who drink a lot of alcohol should avoid PRP. Those suffering from platelets related ailments, sepsis, chronic liver disease, thrombocytopenia, hyperfibrinogenemia, systemic disorders and cancer should also stay away from PRP.
Conclusion-
At length, PRP is a boon for all those who aren't fans of surgery or the ones who prefer a more aggressive but non-surgical approach for treatment to their ailments. The results might vary from patient to patient, but it is certainly one of the most promising technologies to stimulate hair growth and rejuvenate your skin, and the results are quite convincing. So decide wisely!
For people recovering from back surgery, constipation is quite common and causes discomfort or pain. There are several aspects of back surgery which may lead to constipation. They include anaesthesia, changes in diet, stress and the use of some pain relieving medicines.
Symptoms:
The symptoms of constipation are:
Pain and bloating in the abdomen.
Hard stools and the inability of bowel movement.
Ways to prevent constipation:
Here are several simple ways by which you can prevent or minimize pain or discomfort due to constipation after back surgery.
You should increase your daily activities as early as possible after back surgery. You should walk regularly.
You must reduce the use of narcotic medicines and use only what is needed for controlling pain. Narcotic medicines slow bowel movement and cause constipation. Use non-narcotic pain-relieving medicines to prevent constipation.
You can use fibre laxatives, stool softeners or combination products after back surgery to prevent constipation.
Drinking a lot of water and non-caffeinated fluids is very important. You should also have apple cider juice and prune juice, which are effective natural laxatives.
You should eat natural fibre-rich food for intestinal stimulation. These include whole grains, cereals, fresh fruits and vegetables. It is best to avoid cheese, meat and processed food. Instead of large meals, you must have frequent, small meals throughout the day.
Medicines for constipation:
Non-prescription medicines can be taken for preventing or treating constipation after back surgery.
Here is a list of some effective medicines that relieve constipation:
Bulk fibre laxatives, which add bulk to stool and encourage water to stay in the colon. These medicines need up to three days to show effect.
Stool softeners or emollient laxatives help in softening stool by making fluids mix with them.
Stimulant laxatives take action by stimulation of bowel contractions for moving stool out. They are effective and start working very quickly.
Combination laxatives perform the functions of laxatives and stool softeners together.
Suppositories also perform the dual function of stool softening and acting as laxatives. The colon gets contracted, and stool is pushed out and as the stool gets softer, it can pass easily.
Enemas perform the function of bowel movement stimulation. Liquids are injected into the rectum, up into the colon. This stimulates the colon, and stool is passed.
Constipation occurs commonly in patients after undergoing back surgery. This may cause utter discomfort and pain. You should take proper precautions and remedies in case of constipation after back surgery.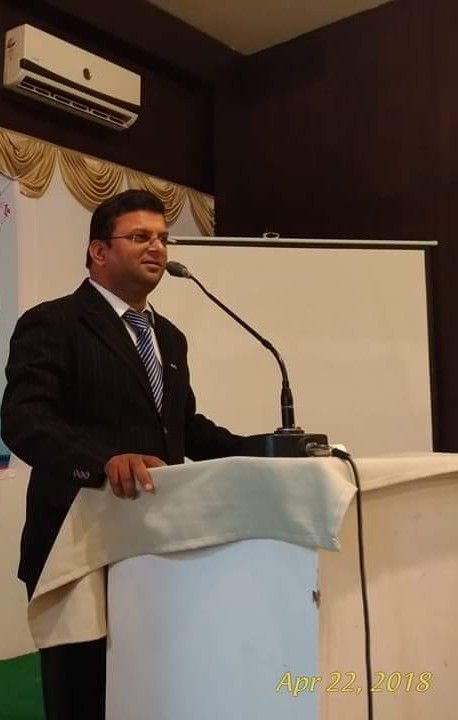 BAMS, MD- Alternative Medicine, PGDEMS, PG Diploma in Arthritis Care, Bhandari Spinal Integration Technique, CERTIFICATION IN SPINE MANUAL THERAPY, Certificate in Panchkarma, Certification in Manual Therapy, Certified NLP Master Practitioner, PG Cerificate in Marm therapy, PG Certificate in Chiropractics & Osteopathic Manual therapy, Certificate in kinesthetic tapping
When the immune system of the body reacts against the tissues of its own body, it is called an autoimmune disorder. To put it more dramatically, the body becomes its own enemy. The immune system of your body keeps fighting disease-causing germs and bacteria, but in rare cases, the immune system might malfunction and fight its own body causing different disorders. These disorders may be caused due to genetic issues or due to mutations. According to ayurveda, autoimmune disorders are a result of constant unhealthy lifestyle and diet. Ayurveda works at the root cause of the disease where it starts treating the malfunctioning immune system. Here is how ayurveda treats autoimmune disorders:
1. Toxin removal: Ayurveda starts working on removing the toxins from the body. According to ayurveda, toxins or ama in the body interfere with the proper functioning of the immune system, which often leads to autoimmune diseases. Usually shunthi, haritaki, pippali, maricha, hingu and saindhav lavan are used to detoxify the body.
2. Metabolism correction: Not only will ayurveda detoxify the body, but it will also correct the metabolism which gets messed up when afflicted with an autoimmune disorder. Neem, guggulu, guduchi, vasa, patola patra and ghrita are used to correct the metabolism.
3. Increase in ojus production: Ojus is the component which helps in the nourishment of the immune system. It is generally received from the food you eat. Due to dysfunctional immune system causing the impairment of metabolism, production of ojas decreases to almost nil. Hence ayurveda increases its production. Guduchi, haridra, manjishtha, amalaki, nirgundi, yashtimadhu and pippali are used to increase ojha production.
4. Immune system correction: Lastly, ayurveda works at correcting the immune system. If the immune system is not corrected, then the above treatment procedure will just be useless. Ghrita, haritaki, bahera, amalaki, ela and dadim are used generally to calm the immune system and rejuvenate it. They help correct the immune system for normal functioning.
Autoimmune disorders may not be easily treated, but that doesn't mean you cannot expect it to cure or witness a miracle. You just need some faith and confidence alongside proper treatment and you are ready to roll.
The human ear is divided into three parts, namely the outer, middle and inner ear. All these parts function in coherence with each other and help us in converting vibrations into sound and information. The middle ear consists of the air space between the inner ear and the outer ear and contains the bones that transmit the vibrations of the outer ear and translate them into information. This area is prone to infections, especially among children and thus may cause discomfort or pain.

Symptoms of middle ear infections-
Middle ear infections primarily tend to manifest themselves as inflammation of the tissues and buildup of fluids. Some of the symptoms are mentioned below.
Infections in children - Middle ear infections primarily occur in children although it can occur in adults as well. Some of the common symptoms could be:
a. Ear pain either sitting or standing up and especially while lying down
b. Irritability and crying, which is infants could translate to more than usual crying
c. Problems with sound and difficulties in hearing
d. Fluid buildup causing balance related problems
e. Discharge of fluid in certain cases
f. Unable to sleep and also loss of appetite
g. Some cases children may have high fever

Causes of middle ear infections-
The primary cause of middle ear infection is due to the presence of bacteria or virus in the area. The Eustachian tube, which runs from the middle ear to the back of the throat, is connected to nasal passages as well. Any infection that affects the throat or the nose may also affect the middle ear through this tube. Primary causes for the infections could be:
a. Cold or flu-like symptoms which then infect the middle ear as well
b. Otitis media, which is the buildup of fluid and inflammation either due to the presence of bacteria and viruses or even without it.
c. Seasonal infections which are common during late autumn or winters
d. Air pollution is also known to be a factor
e. Infection from others, especially in the case of children when they are part of a group care
f. Children from 6 months to 2 years are also susceptible to middle ear infections as their immune systems are much less developed.

Treatment of middle ear infections-
Usually, middle ear infections resolve on their own within a day or so. You can try warm compress with a soft piece of cloth to ease the pain. However, if pain persists for too long then antibiotic medications may be required to fight the infection with pain relief medications to lessen the pain and discomfort.
View All Feed