BHMS
Homeopath
•
90

% (

1506

ratings)
•
2 years experience
Ask Free Question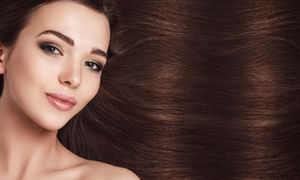 1. Save your skin from exposure to sun as ultraviolet rays of sun can damage the skin and may burn skin's upper layer. Excessive exposure to sun may also develop brown spots. Dark spots may appear on skin due to exposure to the sun for longer period without any protection. It is advisable that people with white or sensitive skin should avoid going out when intensity of sunrays is very high during 10 am to 4 pm in summer season. Application of sun screen at least 15-30 minutes before you go outside in the sun is very essential so that it may get sufficient time for absorption and protect your skin from UV rays of sun. Sunscreen may be reapplied after two hours to save your skin from spots or patches. In case of sweating, swimming, in humid conditions and tropical climates frequency of application of sunscreen may be increased. Homemade sunscreen made with natural products is more safe and capable of offering proper protection for the skin from developing brown/dark spots in comparison with chemical based products. 2. All of us use various skin care products to maintain healthy and younger looking skin. Some of the products are chemical based, contains preservatives and may cause allergy to your skin and develop pesky dark spots. Before using any products you must check the ingredients of the products and ensure that these products contains ingredients derived from natural plants, herbs etc. If any of the skincare products does not suit to your skin, you should stop using the same immediately. You must carry out patch test before using any new product to your skin. 3. Dark spots may also be due hormonal imbalance. Many women have been faced with this problem during or after pregnancy or while taking birth control pills. If dark spots develop due to taking any drug you should immediately contact your medical professional and dermatologist for changing the medicines or remedial measure 4. Acne is also one of the reasons of brown spot when the pimples or blackheads are picked continuously or appropriate treatment for acne is not used. To avoid spots due to this reason you should not pick the pimples and take proper treatment for acne. 5. The skin is also affected by the individual's diet, if the body is healthy, the skin also looks good. If the body is not functioning properly, the skin becomes dehydrated, spots or discoloration will appears. To save the skin from such problems you should take balanced diet that will include all the vitamins, minerals, fats, carbohydrates, amino acids and antioxidants. To maintain healthy skin dairy products, fresh fruits and vegetables and whole grain food should also be included in your daily diet schedule. 6. Aging also comes with specific signs like wrinkles, brown spots and graying of hair etc. You can make the brown spot go away or at least diminish the frequency and their intense color by proper exfoliation with home remedies. Drinking about 2 liters of water and having balanced diet can diminish or postpone the apparition of brown spots and will diminish their size and intensity. Home remdies for skin whitening are quite effective to check, fade and cure brown and dark spots.
5
people found this helpful

BHMS
Homeopath
•
95

% (

49786

ratings)
•
5 years experience
Ask Free Question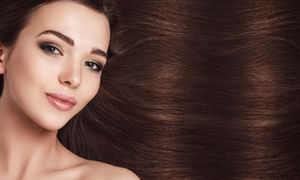 Homeopathic treatment berb aq q 15 drops 3 times of skin cream.