MBBS
General Physician
•
87

% (

2115

ratings)
•
4 years experience
Ask Free Question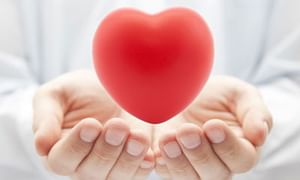 You should stop worrying about diseases and try to distract your mind with your work and other things. Tips to reduce anxiety and stress 1. Sleep well and regular. Irregular sleep can have some serious consequences. It affects both our physical health and also contributes to anxiety and stress. Anxiety as such also leads to disruptions in sleep. When feeling anxious, always try to get a full 7 to 9 hours of uninterrupted sleep and it can work wonders to improve your condition. 2. Always keep smiling. Take a quick break in between your hectic work to get some laughs with your friends. Laughter can reduce depression and anxiety and has proven benefits. 3. Tidy up your living space or workspace. Keep your things clean and clutter-free. That helps us think clear and thus reducing levels of anxiety. 4. Say thank you often. Expressing your thanks for something helps reduce anxiety. 5. Eat smart. Eating more of foods which are rich in vitamin b and omega-3 fatty acids and also healthy whole grain carbs. Vitamin b contributes to good mental health. While omega 3 fatty acids help with both depression and anxiety. Whole grain foods boost serotonin and helps us remain poised. Eating high-sugar content food and processed foods can increase levels of anxiety. 6. Learn to breathe well and relax. Short, shallow breaths arise when you are tensed. So consciously breathing deeply, plus increasing the duration and depth of breathing helps relax the body and mind to a great extent. 7. Meditate. Meditation has so many positive effects on stress, mood, and anxiety. Club meditation with positive thinking to improve your general well-being and overall health. Yoga is also very effective to take off stress from the body and mind by deep relaxation and breathing techniques. 8. Chill and be silent. Reduce the noise and clutter talk that contributes to anxiety. Find time for yourself and be alone to muse upon your own matters without anyone disturbing you. 9. Worry. Yes, we can cause ourselves to freak out, but only for a certain amount of time. When something weighs heavily on your mind, or you believe something terrible is most definitely going to occur, commit to only creating that worry for 20 minutes. Think of all the possible outcomes of the scenario, figure out some game plans, and then quit thinking about it after 20 minutes go by. Have a friend call after the allotted time has passed to avoid the temptation of going over the time limit. Or schedule some of that playtime right afterward. 10. Plan for the future but do not worry about it. Make time tables and to-do lists so that you will not be worried about finishing stuff and so that you can increase your productivity. 11. Be positive. When you feel anxious, train your mind to think and feel positive and give reinforcement to yourself that you can handle any situation. This will significantly reduce your stress and anxiety symptoms. 12. Smell relaxing stuff. Go out to your garden. Smell a fresh rose. Take a deep breathe and allow the relaxation to course through your whole body. You can also use relaxing aroma therapy and use it indoors. 13. Go out and spend time with your friends and family. Spend time with your pets social support reduces anxiety and stress to such a great extent that it is almost always bearable. So next time you get on your nerves, go out with your friends, chat with them, watch a movie, spend some time watching the waves in the beach with your partner, talk to your siblings.

Fellowship in Comprehensive Ophthalmology, DOMS
Ophthalmologist
•
90

% (

3138

ratings)
•
9 years experience
Ask Free Question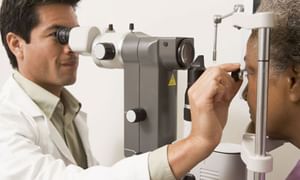 Helllo please do not panic google or health article are there to help your understanding about a particular disease. These things cannot diagnose a disease so do not trust google etc consult a doctor whenever you feel any problem in your body.
1
person found this helpful