About
We are dedicated to providing you with the personalized, quality health care that you deserve.
...more
We are dedicated to providing you with the personalized, quality health care that you deserve.
More about Seven Eleven Hospital
Seven Eleven Hospital is known for housing experienced Nephrologists. Dr. Darpan Thakre, a well-reputed Nephrologist, practices in Mumbai. Visit this medical health centre for Nephrologists recommended by 89 patients.
Timings
Location
PK Road,Mira Road (E). Landmark : Opposite to Seven Square Academy
Mira Road
Mumbai,
Maharashtra
-
401107

Get Directions
Doctors in Seven Eleven Hospital
MBBS, Diploma in Psychological Medicine, MD - Psychiatry
Psychiatrist

MBBS, DNB - Nephrology
Nephrologist
Services
Submit Feedback
Submit a review for Seven Eleven Hospital
Your feedback matters!
Write a Review
Feed
Nothing posted by this doctor yet. Here are some posts by similar doctors.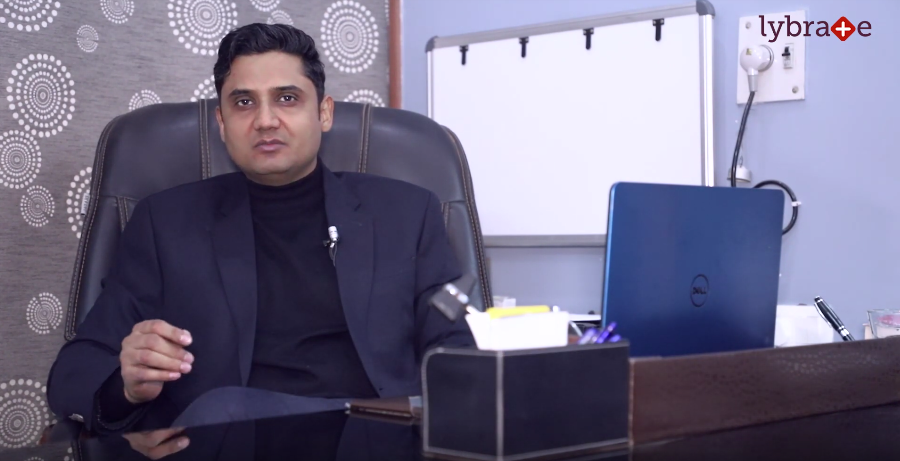 A stroke, also called cerebrovascular accident (CVA), cerebrovascular insult(CVI), or brain attack, occurs when a part of the brain is deprived of blood flow. When the brain cells are deprived of oxygen they begin to die. When brain cells die, the functions controlled by that part of the brain also stops, which results in different types of disabilities among stroke survivors.
1
person found this helpful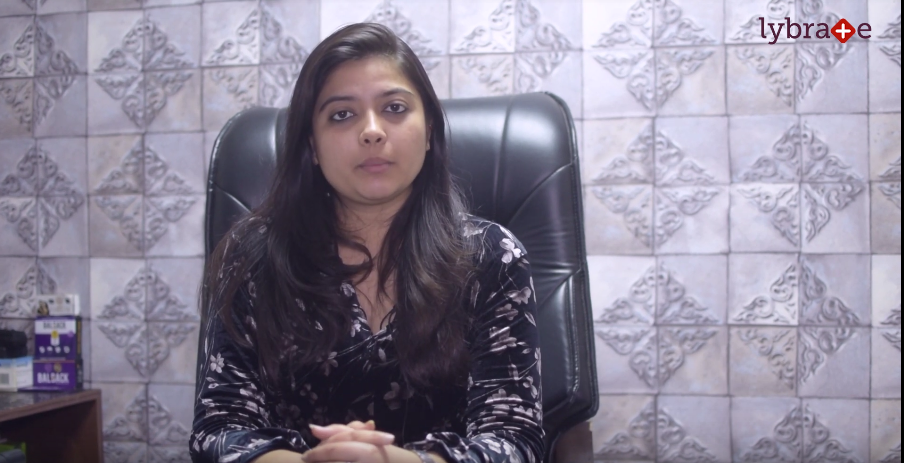 Are you experiencing problems with your periods because of hormonal imbalance? This condition, known as PCOD and PCOS, or polycystic ovary syndrome, may make it difficult for you to get pregnant, and unwanted changes in your appearance are also indicated. In most cases, women with PCOD develop small cysts in their ovaries.
2
people found this helpful
Alzheimer's disease is a neurological, irreversible, progressive brain disorder. It is a chronic neurodegenerative dementia that causes the death of brain cells, causing memory loss and cognitive decline. It affects a person's thinking and behavior. The symptoms develop slowly and get worse as time passes.
Causes:
As it is a kind of dementia, Alzheimer's is caused by the death of brain cells. Over a course of time, brain cells die progressively and at the end, the tissue is left with fewer nerve cells and connections. As a result, the total brain size shrinks. Tiny inclusions called plaques and tangles can be seen in the postmortem. These cannot be seen or tested in a living Alzheimer's affected brain. These plaques are given the name "amyloid plaques" because they are found among the dying cells of the brain when a protein called beta-amyloid builds. The tangles stay in the neurons; they are formed from a protein called tau.
There are several reasons behind all this, some of which are listed below-
Anti-anxiety medications
Hitting on the head too many times
Regularly sleep-deprived
Loneliness
Diabetes in the brain
Old age
Genetic line
Down's syndrome
Cardiovascular diseases
Symptoms:
Alzheimer's disease damages the brain, so the clinical signs and symptoms begin to show very early. The symptoms are-
Memory loss
Agitation and mood swings
Poor judgment
The trouble with money calculations
Difficulty doing familiar tasks
Trouble in planning or solving a problem
Confusion with time and place
Difficulty in communicating
Loss of motivation
Inappropriate behavior
Aggressive personality
Childlike behavior
Preventing Alzheimer's disease:
Alzheimer's disease ultimately results in death. Even if there are treatments, they cannot fully cure it. So it's better to try to prevent it before it happens. Ways to prevent Alzheimer's disease are-
Eating more fruits and vegetables.
Eating berries every day.
Increasing omega-3 fatty acids.
Taking folic acid supplements.
Drinking grape juice or red wine with evening meal.
Doing the Mediterranean style diet.
Controlling the blood pressure.
Having strong social support.
Treatment of Alzheimer's disease:
Treatment of Alzheimer's disease is a long time process.
First of all, doctors perform a physical exam to check the overall neurological health. By this, they check muscle strength, reflexes, walking ability, sense of sight and hearing, coordination and balance.
Then comes the blood test to find the cause of confusion and memory loss by checking the thyroid disorder and vitamin deficiency.
Then they perform the neuropsychological test and check the mental status.
Then there are other tests, like MRI, CT, and PET.
After all this, drugs are given and a safe and supportive environment is created with proper exercise and nutrition.
Alzheimer's disease is undoubtedly the worst kind of disease. Hence, it is highly recommended to contact a doctor as soon as any symptom is noticed.
Miscarriage is termed as the loss of the fetus in or before 20th week of pregnancy. Medically, miscarriage is known as spontaneous abortion though the word spontaneous is more of a keyword as it is not an abortion.
Symptoms of Miscarriage
Miscarriage happens due to weakness, back pain, fever, abdominal pain along with severe cramps and bleeding which starts from slow to heavy.
Cause of Miscarriage
Common cause of miscarriage is when the fetus is known to have fatal genetic problems and these are not related with the mother. The other causes are:
- Infection, medical problems like thyroid and diabetes, immune system rejection, hormonal imbalance, abnormalities of the uterus, and physical problems of the mother.
If a woman is over 35 years of age, has thyroid and diabetes and has had an earlier miscarriage then that woman is at a high risk of getting a miscarriage.

Sometimes a miscarriage might take place due to the cervical insufficiency. This is due to the weak cervix, also known as the incomponent cervix, which is unable to hold the pregnancy. A miscarriage in this condition usually occurs in the second trimester. Though there are a very few symptoms in this but there might be a feeling of sudden pressure that the water is going to break and tissues from the placenta and fetus are released without any pain. This can however be treated by a stitch in the cervix at 12 weeks.
This stitch helps to hold the cervix until the full term is completed. If it is first pregnancy and cervical insufficiency is diagnosed then also a stitch can be applied thus resulting in full term and avoiding miscarriage.
Diagnosis of Miscarriage:
- The doctor does a pelvic test, an ultrasound and blood tests to confirm a miscarriage
- Blood tests are done to analyze the pregnancy hormone hCG. This is monitored regularly if miscarriage is suspected
- Genetic tests, blood tests and medication are important in women who have a history of prior miscarriages
- Pelvic ultrasound and hysterosalpingogram are tests which are done when there are repeated miscarriages
- Test like hysteroscopy is also done. In this the doctor observes the inside of the uterus with a device which is thin and like a telescope. This is inserted in the vagina and cervix.
- If the cervix is dilated, then the woman might be diagnosed with an incompetent cervix and this can be corrected by cerclage - a procedure done to close the cervix.
- If the blood type of the pregnant woman is Rh negative, she is prescribed a blood product called Rh immune globulin (Rhogam). This prevents from forming antibodies which could turn to be harmful for the baby.
During the natural course of events, a women's body starts its reproductive phase with menarche and at about 50 years of age, attains menopause. This is when the reproductive function ceases and the ovaries stop producing the hormone estrogen and progesterone. In some cases, for various reasons including medical, the ovaries stop functioning earlier, and this is medically termed early or premature menopause. Menopause that occurs before 40 years of age is termed premature menopause; it is due to primary ovarian insufficiency and occurs in 1% of the women. If it occurs between 45 to 50 years, it is termed early menopause.
Causes: Normal ageing, family history, genetic disorders, autoimmune disorders, toxins, and surgery are some reasons that could lead to premature menopause.
Effects: Estrogen and progesterone have a lot of beneficial effects on a women's body. Reduction in their levels leads to some of the below changes:
- Emotional changes like mood swings, irritability, and in some cases depression, especially in premature menopause.
- Irregular cycles before complete cessation of the menstrual cycles.
- General mucosal dryness leading to vaginal dryness, dry skin, dry eyes.
- There also would be urinary incontinence and reduced sex drive due to reduced hormone levels.
- For women who still would want to have children, infertility would be a big cause for concern. This could lead to other emotional issues, worsening the depression.
- Osteoporosis - Bones lose their density and get weak and are more prone to fracture.
- Cardiovascular health - Post menopause, women are more prone to heart attacks and stroke. Though not fully proven, this is believed to be true as the good role that estrogen plays on blood vessels is negated with menopause.
- Accelerated ageing - Menopause leads to accelerated damage of genetic structures, thereby leading to faster ageing. This also leaves a feeling in the women of being less attractive and less desirable.
There is also a good news, that after menopause women are at lesser risk of cancer - especially breast and ovarian.
It is not easy for women to handle premature menopause. The body undergoes some changes much earlier than expected, and it requires a lot of support and caring and comforting to come to terms with it - especially if associated with infertility or chemotherapy for cancer. Emotional issues of not being able to have children and feeling less attractive require frank talks to boost the person's confidence and increase self-worthiness.
It is easier said than done, but one of the key ways to handle premature menopause is an open discussion.
1
person found this helpful
You're said to suffer from the problem of acute kidney failure if your kidneys suddenly stop working and lose their ability to eliminate waste materials including excess fluids and salts from the blood. The condition usually develops quickly over a few days or even a few hours. When this happens, waste materials accumulate in your blood, disrupting the chemical balance of your bloodstream.

So, what causes this problem?

Acute kidney failure can occur because of any one of these reasons:

1. A drop or slowdown of blood flow to the kidneys - Adequate blood circulation to the kidneys is of great importance as without it the kidneys may end malfunctioning. If blood flow to the kidney is hampered, a part of or the entire kidney may die. You may suffer from acute kidney failure if blood flow to the kidneys gets impaired due to conditions like
Heavy blood loss
Sepsis (body's inflammatory reaction to an infection, which can bring about organ failure, tissue damage, and death)
Injury
Use of certain drugs
2. Urinary obstructions - A sudden blockage that hampers your kidney's ability to eliminate urine can also bring about acute kidney failure. When this happens, it leads to a build up of toxins in the body, causing an overload of the kidneys. Conditions that bring about this urinary obstruction include:
3. Disease within the kidneys - Even instances of clotting within the blood vessels of the kidneys can lead to acute kidney failure. This is because if the movement of blood cells within the blood vessels gets hampered, kidneys are not able to filter out toxins from the body. The conditions and diseases that may cause clotting, and subsequently damage to the kidneys include:
Scleroderma (an autoimmune disease that affects connective tissues and skin)
Build-up of cholesterol deposits
Glomerulonephritis (an inflammatory condition of the kidney's ball-shaped structures called glomeruli)
Hemolytic uremic syndrome (a condition that occurs due to untimely death of red blood cells)
Lupus (a disorder of the body's immune system that brings about damage to the body's own organs and tissues)
1
person found this helpful
What is Chronic Kidney Disease?
Chronic Kidney Disease (also known as Chronic Renal Failure) is the progressive loss of kidney function occurring over a span of several months to several years and is characterised by the replacement of kidney architecture with interstitial fibrosis.
Chronic kidney disease is classified into five stages on the basis or proteinuria (presence of protein in large amounts in the urine) or Glomerular Filtration Rate (GFR) - 1 being the mildest with no distinct symptoms and 5 being end stage renal failure.
Causes and Risk Factors of Chronic Kidney Disease-
The various reasons (called risk factors) that can increase chances of Chronic Kidney Diseases are:
Family history heritable renal disease

Older age, smoking

Autoimmune disease

Past episodes of acute renal disease
The direct causes of Chronic Kidney Diseases are-
Diabetic nephropathy (leading cause)

Hypertensive nephropathy

Glomerulonephritis (swelling of the glomerulus in the kidneys)

Reno-vascular disease (ischemic nephropathy)

HIV-associated nephropathy

Transplant allograft failure

Exposure to drugs and toxins
Diet that you must maintain in Chronic Kidney Disease-
It is essential to make dietary as well as lifestyle amends once you are diagnosed with CKD. The main purpose of this diet is to maintain the levels of carbohydrates, fluids and minerals. This is done to prevent the buildup of waste products in the body as the kidneys are unable to fulfil its function properly.
It is recommended to refer a dietician who can make you a diet chart that helps you adhere to your diet.
Here is a list of food items that you may avoid or may consume if you are suffering from Chronic Kidney Disease:
Carbohydrates : Carbohydrates are a good source of energy. If the intake of protein has been restricted, then it is recommended to replace that with carbohydrates as a source of energy. Fruits, vegetables, grains and bread can be consumed as they are rich source of fibres, minerals and various types of vitamins. You can indulge in some hard candies or sweets as well.

Fats: Fats can provide a good amount of calories as well. Ensure that you only stick to healthy fats such as the monounsaturated and polyunsaturated fats that are good for your cardiac health.

Reduce your phosphorus intake: A diet with no more than 800 mg of phosphorus can help reduce the risk of too much phosphorus building up in your blood. Limit intake of foods with high levels of phosphate or phosphate additives such as organ meats, whole grain breads, processed foods, cola beverages, cheese, dried beans, liver, peanut butter, dairy products and chocolate. Many beverages and processed foods have these additives. Other high-phosphorus foods to limit include:

Cheese
Chocolate
Ice cream
Legumes
Nuts
Seeds
Yogurt

Monitor your potassium levels: Usually, potassium is not restricted in stage 3 CKD unless lab tests show potassium is too high. Your doctor may make medication changes or prescribe a low-potassium diet. Reduce an elevated potassium level by limiting some high-potassium foods and potassium chloride (found in salt substitute and many low-sodium processed foods), such as avocado, bananas, cantaloupe, honeydew, legumes, milk, nuts, potatoes, seeds, tomato products and yogurt. Some high-potassium foods to limit or avoid include:??

Avocado
Bananas
Cantaloupe and honeydew melon
Dried fruit
Legumes
Milk
Nuts and seeds
Oranges and orange juice
Potatoes
Pumpkin and winter squash
Tomato products (juices, sauces, paste)
Yogurt

Proteins: Usually, before undergoing dialysis, it is recommended to adhere to a low-protein intake diet. However when you are undergoing dialysis, it is necessary to consume a certain amount of protein. This detailed information can be obtained from your dietician.

Fluids: In the early stages of CKD, your fluid intake is not monitored. But as the disease progresses, you need to check your intake of fluids as too much fluids may accumulate in your body and create pressure on your kidneys.

Sodium Or Salt Intake: Keeping a check on your salt intake reduces the risks of high blood pressure. Also, having food low on salt can reduce your thirst and prevent fluid retention in your body.

B.H.M.S., Homoeoapthy, C.S.D Skin Disease ( Dermatology), Child Health (Pediatric) CCH
What is Psoriasis?
Psoriasis is a common skin disease characterized by thickened patches of inflamed, red skin covered with thick, silvery scales. The elbows and knees are the most common areas affected by psoriasis. It will often appear in the same place on both sides of the body. The patches can range in size from smaller than a dime to larger than a hand.
Description of Psoriasis-
Normally, skin cells mature and shed after about a month. In psoriasis, the cell maturation speeds up, taking only three to four days. Because the lower layer of skin cells divide more rapidly than normal, dead cells accumulate in thicker patches on the skin's outermost layer called the 'Epidermis'.
Forms & Classifications-
Psoriasis occurs in a variety of forms that differ in their intensity, duration, location, shape and pattern of scales. The most common forms are:
Plaque Psoriasis: Plaque psoriasis is the most common form of psoriasis. It is characterized by raised, inflamed, red lesions covered with a silvery-white buildup of dead skin cells (scales). This is found primarily on the Body, elbows, knees, scalp and finger or toe nails.
Guttate Psoriasis: Guttate psoriasis occurs most frequently in children and is characterized by numerous small, red, drop-like scaly macules that develop rapidly over a wide area of skin. This may appear following an infection, most frequently strep throat.
Inverse Psoriasis: Inverse psoriasis occurs in the armpit, under the breast, in skin folds, around the groin, in the cleft between the buttocks and around the genitals. It is usually pink and irritated but lacks the thick scale seen in other forms of psoriasis.
Pustular Psoriasis: Pustular psoriasis is a rare form characterized by small pustules (whitehead-like lesions) found all over the body or confined all over the body or confined to the palms, soles and other isolated areas of the body.
Some dermatologists classify psoriasis as mild, moderate, or severe- Mild psoriasis is considered to be scaling over less than 5-10 percent of the body, moderate psoriasis is considered to be scaling over 10 to 20 percent of the body and severe psoriasis is considered to be scaling more than 20 percent of the body.
In 5 percent of all psoriasis sufferers, arthritis will develop. This condition is called psoriatic arthritis. Arthritis is inflammation of a joint, usually accompanied by pain, swelling and changes in joint structure.
Causes:
The underlying psoriasis cause is unknown; however, it can be genetically inherited or passed from generation to generation. Most researchers agree that the Auto Immunity is somehow mistakenly triggered, which speeds up the growth cycle of skin cells. Psoriasis can be triggered by a number of factors, such as stress, climate changes, streptococcal or HIV infection, superficial wounds, physical illness, or taking certain drugs such as lithium, beta-blockers such as propranolol, quinidine (Heart medication) or antimalarial medications.
Treatment-
Homeopathy is preferred over other methods due to the reason that it does not entail any side effects. Instead of suppressing inflammation like other methods of treatment, it aims to cure the root cause of the disease. Yes, psoriasis can be cured permanently through constitutional Homeopathy treatment but the question is how can a patient know whether eruptions are disappearing for permanently or temporarily?
Permanent Cure takes place as follows:
Cure is taken place from Upward to downwards and Center to periphery. First, the cracks come down with arresting of blood coming out from it. After that, the eruption on scalp comes down, if the scaling is thick it becomes gradually thin and then becomes powdery and with time, the scaling disappears totally. After that, eruptions on face and body come down, and at same time eruptions in hands & legs may increase with itching. Eruptions on elbows reduce, after sometime eruptions near to hands, also reduce. While eruptions on legs itches more. However, eruptions on legs also get disappeared. During the total process of cure, you will feel sleepy, and the bowel movement will be regular, sometimes there may be loose stools as well. The various homeopathic remedies that are used to treat psoriasis: Lycopodium, Sulphur, Pulasatilla, Staphysagria, Graphitis, sepia, Arsenic alb, Natrum mur etc.
MBBS Bachelor of Medicine and Bachelor of Surgery, MS - Orthopaedics, Fellowship In Joint Replacement, Fellowship In Minimal Invasive Subvastus Knee Replacement
Human bones are continuously being removed and formed, which is necessary for its proper maintenance. However, in certain cases, especially with aging, some bones and joints will be worn down to an extent where the body will not be able to reform them. This is especially true in the case of hips, which may become worn due to age or other problems within the body.
Hip replacement surgery:
When this happens, a hip replacement surgery can be performed to replace the original joints with a prosthesis or artificial hip, which is usually made out of metal or a specially formed composite material or even a combination of the two. Along with other parts, it replaces the natural hip with an artificial hip to restore mobility and other related functions.
Benefits of hip replacement surgery:
Lessening hip pain: This is one of the major factors as well as symptoms of requiring hip replacement surgery. Due to the grinding down of the bones, even the slightest movement causes pain and after the surgery and the recovery period, the pain is lessened.
Correction of bone deformity: When the bones grind down and are abnormally reformed, deformities may occur reducing mobility. Artificial hips will ensure that deformities are corrected and resulting problems are thus eliminated.
Return to normal activities: This is possibly one of the primary advantages of this surgery, although it entails a long recovery period. However, most patients can get back to their normal activities and are able to resume a pain free life.
Ability to have painless sleep: Many people who suffer from hip displacements or bone deformities are not able to sleep properly due to pain. After the surgery and the recovery period, they can return to normal functions and habits, thus are able to sleep properly.
Leg strength increase: Many patients tend to have an increase in their leg strength as one side of the hip tends to become very weak due to bone problems before surgery. After surgery and recovery, the same side tends to have an increased strength due to the implant.
In most cases a lifelong solution to hip problems: As the hip replacement prosthesis is made out of metal and if the operation is successful, it usually tends to last till the end of a person's life and this area usually doesn't tend to have problems again.
View All Feed
Near By Clinics
Bhayander East, Mumbai,
Mumbai
View Clinic