About
Our mission is to blend state-of-the-art medical technology & research with a dedication to patient welfare & healing to provide you with the best possible health care.
...more
Our mission is to blend state-of-the-art medical technology & research with a dedication to patient welfare & healing to provide you with the best possible health care.
More about Aditi Hospital
Aditi Hospital is known for housing experienced Oncologists. Dr. Hitendra Patil, a well-reputed Oncologist, practices in Mumbai. Visit this medical health centre for Oncologists recommended by 86 patients.
Timings
Location
185R, Alhad Society, P K Road Landmark : Opposite Kalidas Sports Complex
Mulund West
Mumbai,
Maharashtra
-
400080

Get Directions
Doctors in Aditi Hospital

MBBS, DNB ( General Surgery ), DNB - Surgical Oncology
Oncologist

MS - Orthopaedics, DNB - Orthopedics, Clinical Fellowship in Adult & Paediatric Spine Surgery
Orthopedist
Services
Submit Feedback
Submit a review for Aditi Hospital
Your feedback matters!
Write a Review
Feed
Nothing posted by this doctor yet. Here are some posts by similar doctors.
GERD is not related to joint pains. But yes high uric acid is related to joint pains. 1. Don't Overeat 2. Don't take tea empty stomach. Eat something like a banana (if you are not diabetic) or any seasonal fruit or soaked almonds and a glass of water first thing in the morning (within 10 mins of waking up). No only biscuits or rusk will not do. 3. Take your breakfast every day. Don't skip it. 4. Have light meals every 2 hours (in addition to your breakfast, lunch n dinner) e.g. Nariyal paani, chaach, a handful of dry fruits, a handful of peanuts, any fresh n seasonal fruit, a cup of curd/milk etc 5. Finish your dinner at least 2 hours before going to sleep. 6. Maintain active life style. This is most important n non negotiable part 7. Avoid fast foods, spicy n fried foods, Carbonated beverages 8. Take a lot of green vegetables n fruit. 9. Drink lot of water. 10. Curd is good for u. 11. Everyday preferably sleep on same time For more details you can consult me.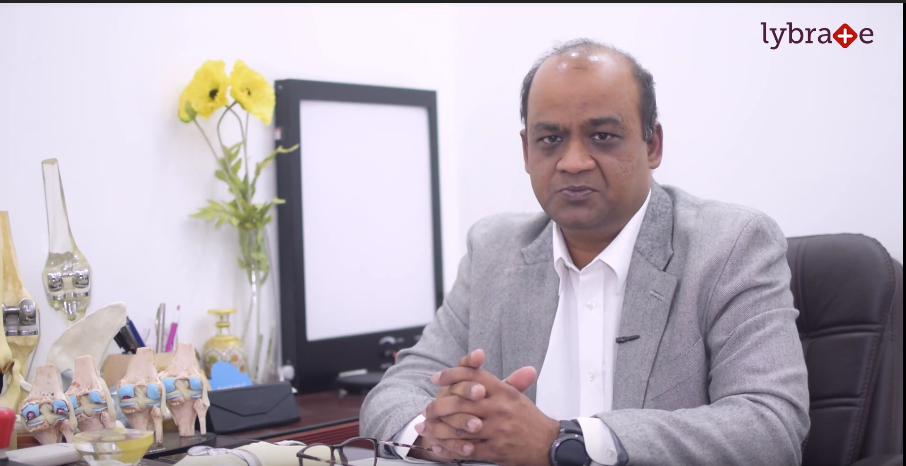 In medical terms, Osteoarthritis is referred to a disease of the joints. It mostly affects the cartilage or the slippery tissue, which helps to cover the ends of bones in a joint. Proper cartilage helps in gliding of the bones one over the other. In osteoarthritis, the cartilage's top layer gets damaged or breaks down. This leads to rubbing of the bones and swelling, pain or loss of motion. As time passes by, the joint may lose its shape. There is also a possibility of developing bone spurs from the edges of the joint. This causes pain and damage.
238
people found this helpful
Sir from what you have mentioned, it seems like Cradle cap which is a collection of sebacious material on scalp. It is a normal condition with babies and usually will resolve on it's own but if there is too much of foul smell ,please consult. It would shed of on it's own. Do maintain hygiene and avoid application of excessive oil on scalp I hope I am able to address your concerns. Thank you.
DNB, Diploma In Orthopaedics (D. Ortho), MBBS Bachelor of Medicine and Bachelor of Surgery, Feloship In Joint Replacement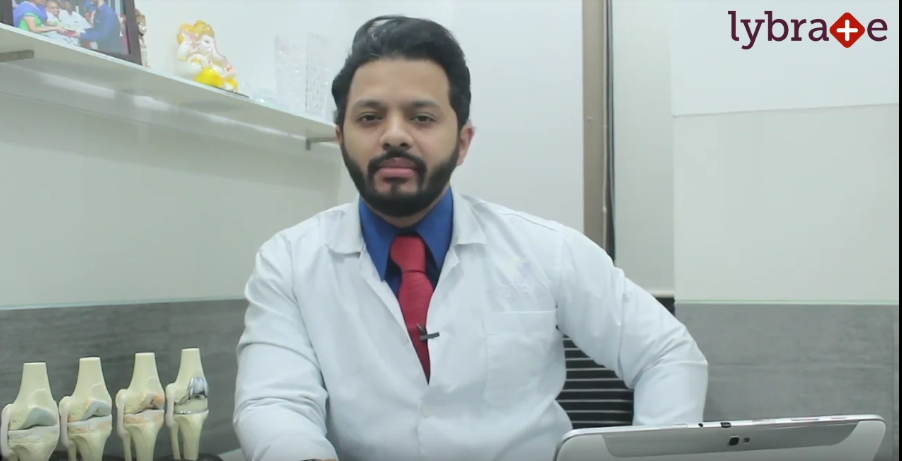 The knee acts as hinge joint and allows flexion (bending) and extension (straightening). The knee is formed by the tibiofemoral joints, where the end of the femur (thigh bone) glides over the top of the tibia (shin bone) and the patellofemoral joint where the kneecap glides over the end part of the femur.
282
people found this helpful
Uterine fibroids, also referred to as uterine myomas) are non-cancerous tumors that grow within the muscle tissue of the uterus. As many as 20% to 50% women between the age group of 18 to 40 suffer from the condition, but not all cases warrant treatment.
It may be as tiny as a coin or it may grow to the size of a watermelon, making people think the lady is 6/7 months pregnant! There may be one big fibroid or several small ones.
Causes:
Though the exact causes are not known, family history and hormonal imbalances are said to be the main causes for the same.
Types of Uterine Fibroids
The four types are:
Subserosal Uterine Fibroids: Develops outside the uterus and continues to grow.
Intramural Uterine Fibroids: The most common type that lead to pregnancy like tummy. They develop within the uterus wall and continue to expand.
Submucosal Uterine Fibroids: Because these develop within the uterus lining, they are most likely to be the cause of heavy flow during periods.
Pedunculated Uterine Fibroids: These grow on the inner or outer side of a small stalk connecting to the uterus.
Common Symptoms:
An enlarged uterus is the most common symptom. It is often mistaken for general weight gain or pregnancy.
Prolonged and painful menstrual cycle, that is many times irregular.
Urinary incontinence and constant urge to urinate.
Pelvic pressure.
Pressure on the bowels leading to constipation.
Pain during intercourse.
General treatment
If you find out that you have fibroids during an examination or if you visit a doctor with any of these symptoms, they will most likely ask for an ultrasound or Magnetic Resonance Imaging (MRI) which will confirm the type of fibroid and the extent of your problem. Treatment includes non-invasive-focused ultrasound surgery.
One of the best advantages of choosing Homeopathy is that it works without side effects. It addresses the issue rather than the symptom. A surgical procedure mentioned in general treatment does remove the fibroids but there is no guarantee that they won't grow back as the underlying issue of hormonal imbalance remains.
During a clinical study of the effects of Homeopathy on fibroids, 85% patients showed improvement and 48% people had complete fibroid removal.
Treatment: There are medicines in Homeopathy that can treat uterine fibroids, cervical fibroids and help maintain normal hormonal balance in females.
Ayurveda is an ancient healing technique that is very effective for today's lifestyle ailments. For many people a low back ache can be quite a pain. While strong pills and capsules may give you temporary relief they do not address the core issue and have a number of side effects. Ayurveda on the other hand, addresses the trigger to the back ache and has no side effects. Intrigued; take a look at these ayurvedic techniques to cure low back pain.
Cut out on spices
We may think it unrelated, but low back pain is often accompanied by indigestion. Spinal cord nerves connect to back muscles and digestive organs. Hence, a small change in your diet can have a great impact on your health. Spicy food aggravates the digestive system and has a drying effect on the body. By cutting back on spices and oil, the digestive system can work better and there will be less stress on the nerves connecting the spinal cord and back muscles and thus lesser back aches.
Warm your body
According to ayurveda, back pains are caused by an increase in vata dosha or the amount of air and ether elements in the body. Warming the body can help lower these levels. Apply a heat pack to the back as a way of keeping the external body surface warm. Additionally, add warm food to your diet. This opens out any blockages in your digestive system and in turn reduces low back pain.
Padahastasana
Ayurveda is very closely linked to yoga. Padahastasana is a yoga asana which addresses lower back pain by opening up the digestive channels and allowing the vata dosha to flow easily through the body. To practice this asana stand with your legs together and lift your arms straight above your head while inhaling. As you exhale, bend forward from the hips while keeping your back and legs straight. Try and touch your toes. Hold the position for as long as possible and come back to the starting position while inhaling.
Anuloma Viloma
Anuloma Viloma is a breathing exercise that balances the vata dosha. This is a technique that involves breathing from alternate nostrils. To begin, close the right nostril with your thumb and inhale through the left nostril. Close both nostrils and hold your breath for a few seconds. Then, release through the left nostril. Repeat this process, starting from the left nostril.
Bishop's weed seed tea
Tea made from the seeds of Bishop's weed is can provide instant pain relief from low back pains. This is suitable for men and women of all ages except those with heart problems.
The core principle of ayurveda is to listen to your body's messages. These techniques will help you become more tuned to your body's needs and keep you free from back aches.
The lower part of the digestive system is known as the large intestine (colon), and colon cancer is the name given to the type of cancer that affects it. The rectalcancer is the cancer that affects the last few inches of the colon. Collectively they are known as colorectal cancers. In most of the cases, small, noncancerous (benign) clumps of cells called adenomatous polyps are formed in the intestine. They are not harmful on their own, but over a period, they enlarge to become colon cancers. Let us have a look at the early symptoms.

Polyps and the symptoms
Polyps are very small and do not display symptoms on their own. Doctors advise regular screening test to find polyps and destroy them before they can aggravate to colon cancer. In most of the cases, the symptoms start to appear only in the advanced levels. These include:
Changes in the bowel movement: There can be severe diarrhea or constipation. There can also be changes in the consistency of the stool.
Blood clots in the stool: There can be a persistent bleeding when passing out the stools. In some cases, there can be a general discomfort and pain while passing the stool.
Severe abdominal discomforts: Abdominal cramps and gas can be a regular occurrence. They would not respond to any digestive medications.
Weakness or fatigue: The body tends to get weak and fatigued easily. Even performing essential activities can be a daunting task.
Unexplained weight loss: Even after a proper diet, the body tends to lose weight. Weight loss can be categorized as one of the advanced stages of the disease.
The symptoms vary drastically depending on the size of cancer and the location in the large intestine. It is advisable to consult an oncologist if the symptoms mentioned above persist and it is also mandatory to have regularized screening after the age of 50.

Risk Factors
There are also certain important factors that have to be looked that may increase the risk of colon cancer. These include:
Old age: It usually affects people more than the age of 50. Chances of it occurring in young people are very minimal.
Inflammation of the intestine: Chronic inflammatory diseases of the intestine such as ulcerative colitis and Crohn's disease can increase the risk of colon cancer.
Genetics: Chances are that the genes could be passed on through the generation and family; thereby enhancing the likelihood of colorectal cancer.
Diet: Fatty foods and foods that are low in fiber content can be one of the causes of colon cancer. People who are overweight and obese also increase their risk drastically.
Smoking and alcohol: Smoking and drinking in excess levels increase the chances of getting colon cancer.
2
people found this helpful
View All Feed
Near By Clinics