About
Our medical care facility offers treatments from the best doctors in the field of Dermatologist/ Cosmetologist, Dermatosurgeon, Hair Transplant Surgeon, Pediatric Dermatologist, Sexologis...
...more
Our medical care facility offers treatments from the best doctors in the field of Dermatologist/ Cosmetologist, Dermatosurgeon, Hair Transplant Surgeon, Pediatric Dermatologist, Sexologist, Trichologist.Our mission is to blend state-of-the-art medical technology & research with a dedication to patient welfare & healing to provide you with the best possible health care.
More about Skin & Hair World Clinic, Bagwe Hospital
Skin & Hair World Clinic, Bagwe Hospital is known for housing experienced Dermatologists. Dr. Ganesh Avhad, a well-reputed Dermatologist, practices in Mumbai. Visit this medical health centre for Dermatologists recommended by 100 patients.
Timings
Location
Ground Floor,Cama Lane,Opposite Sndt College,Neelkanth Nagar,Ghatkopar West
Ghatkopar
Mumbai,
Maharashtra
-
400086

Get Directions
Photos (1)

Videos (1)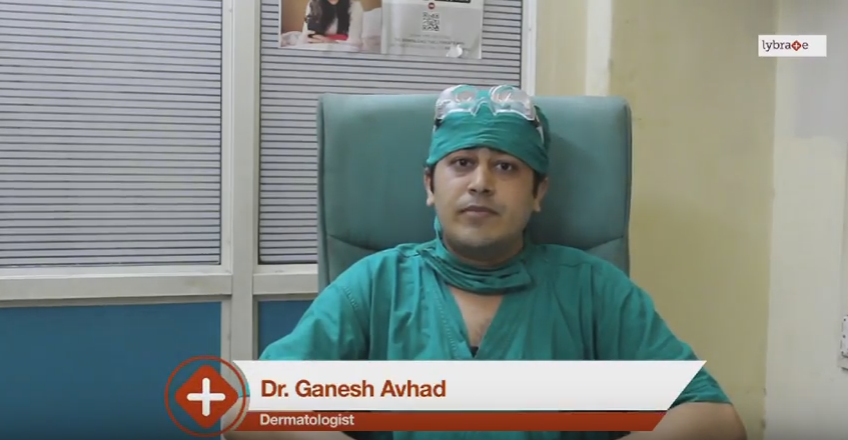 How Hair Transplant is carried out with advanced methods
Hello, everyone, i am Dr. Ganesh Avhad, consultant dermatologist and hair transplant surgeon based in Ghatkopar Mumbai. Here I will give you more information about hair transplant. Here we do hair transplant by the latest and advanced method called as bio stimulated follicular unit extraction. In this method, we use very minimum punches with the latest technology called as no routers technique, in which there will be no bleeding-minimal scarring, and there will be no downtime.
This is an office procedure done under local anesthesia so the patient can join the work on the very next day. And the results by this advanced method are excellent so there will be no complication and you can do your work on that day only. There will be no admission for the hair transplant, it is the very easy procedure and very advanced procedure.
So for more information about the hair transplant and about moving your causes of hair loss, you can contact me here on Lybrate. Thank you so much.
read more
Doctor in Skin & Hair World Clinic, Bagwe Hospital
MD, DNB, FIDP, FIL
Dermatologist
Book appointment and get ₹125 LybrateCash (Lybrate Wallet) after your visit
Health Packages
Services
Submit Feedback
Submit a review for Skin & Hair World Clinic, Bagwe Hospital
Your feedback matters!
Write a Review
Patient Review Highlights
"Professional"
1 review
"Well-reasoned"
1 review
"Helped me impr..."
1 review
"Thorough"
1 review
"knowledgeable"
9 reviews
"Sensible"
1 review
"Caring"
2 reviews
"Very helpful"
8 reviews
Reviews
Romila Singh
May 27, 2015
Dr.Ganesh ...sir i would like to thank you for helping me out. He has a vast knowledge of his field he is so polite and generous , and is always ready to help his patients , answered my each and every query. All i can say is One of the best Dermatologist i came across Thanking you
Jatan
May 22, 2017
dr Ganesh Avhadis a very nice doctor. He is quick in tracking the problem and wastes no time. I took a treatment from him about my problem of acne and pimples. He can be consulted at Desire Clinic in Mumbai.
Aswal
Jul 3, 2017
dr Ganesh Avhad is a very nice doctor and quick in his response. He never hesitates to advise his patients with the best he can. His clinic Desire Clinic in Mumbai has a very supportive staff.
Archita
Feb 13, 2017
I'am almost on the path to recovery, Thanks to Dr Ganesh Avhad perfect advice. I was quite depressed due to my condition, but Dr Ganesh Avhad guided me to change my attitude. I saw Ganesh Avhad clinic's advertisement in newspaper and that is how we referred him. It was an amazing experience as everyone in the Desire Clinic is so nice. My case was extremely serious, but he really handled it very nicely. I was shocked to experience the symptoms of hair fall. He ensures that he gives enough time to each patient.
Prakash
Mar 5, 2017
I was shocked to experience the symptoms of hair loss. I was in too much pain because of hair loss, but even after consulting a number of doctors, I was not getting any relief. I am so much benefitted with Dr Ganesh Avhad treatment, that i am perfectly fine now. The overall cleanliness in the Desire Clinic was amazing. One of my neighbour's recommended this Ganesh Avhad. Ganesh Avhad has a very positive attitude towards all the patients. During the treatment, Dr Ganesh Avhad supported me a lot.
Aria
May 20, 2017
Not only Dr Ganesh Avhad is very calm and composed, but is also a very understanding doctor. The overall outlook of the Desire Clinic was very nice. I feel so great after the completion of hair transplant treatment. With great ease he explained us the problem and how the treatment will be carried out. Even in case of long queues, the staff was managing people in a very positive manner.
Rupang
Apr 20, 2017
Dr Ganesh Avhad is not just friendly, but also is very motivating. The Desire Clinic is decorated very nicely and doesn't look like a hospital. His advicefor hair growth has helped me immensely. I have consulted so many doctors but nobody till now was able to understand my concern properly, until i consulted Dr Ganesh Avhad. He helped me to get my hair back.
Kavi
Jun 14, 2017
Finally with his laser hair treatment , I am completely cured from excessive unwanted hair. My boss referred me Dr Ganesh Avhad. Over the period of time I noticed a number of changes in myself. The overall atmosphere in the Desire Clinic is very soothing. Ganesh Avhad has so much knowledge that for everything my family takes his reference.
Hili
Apr 30, 2017
I feel strange that I am suffering from pimples. The treatment has helped me greatly and now I am perfectly fine. Even in case of emergency, the staff is always willing to help. As someone I knew, consulted Dr Ganesh Avhad and they referred us. Desire Clinic can handle all types of emergency cases.
Ahria
Mar 31, 2017
Even though Dr Ganesh Avhad is not from our city, he is still very famous, so we consulted him for hair health treatment . The overall outlook of the Desire Clinic was very nice.Dr Ganesh Avhad gave me hair health treatment which ebenfitted me to a great extent.
Kumar
Mar 26, 2016
Dr. Ganesh Avhad sir...it was the cool suggestion you have given...i will follow what sir said. Because i belongs to pune maharashtra, otherwise i would have consulted. I will definitely give feedback after tha laser therapy. Thank you very much
Dr.Yadvendra Singh Chaudhary
Sep 17, 2015
He is Kind Hearted and one doctor who gives u Very Sharp Diagnosis about ur skin and hair problem at ur first visit itself... U feel comfortable after consulting him.. Have Faith.. He is a Excellent Dermatologist.
Archal Gharat
Mar 7, 2017
Dr. Ganesh Avhad provides answers that are very helpful, knowledgeable, thorough, well-reasoned and sensible. Dr. Ganesh is an expert doctor. He cured my skin problem which was prevailing since years.
Sudha
Oct 3, 2016
I found the answers provided by the Dr. Ganesh Avhad to be very helpful. He is one of the best doctors who prescribes only required medicines. Will definitely find solutions to your problems.
Manju
Nov 6, 2017
I found the answers provided by the Dr. Ganesh Avhad to be helped me improve my health. Thanks a lot.. have seen result within a week.. marvelous result.. thank u once again
Bhushan
Aug 17, 2015
Excellent ..doctor is down to earth..answer all queries And suggest proper remedy for the problem
Farheen Mukadam
Oct 21, 2018
Dr Ganesh is very good doctor he clarify me with my skin problems and cure the same
Rameez
Jan 6, 2017
I found the answers provided by the Dr. Ganesh Avhad to be very helpful. Thanku sir
Sagar Bharmal
Jan 30, 2019
Dr. Ganesh Avhad provides answers that are knowledgeable. Thanks Sir
Praveen
Mar 23, 2016
Nice experience, very good medication prescribed.
Feed
Skin cancer is a condition with abnormal and cancerous skin growths. This often develops due to the overexposure of skin to the rays of the sun. The three main types of skin cancer include basal cell carcinoma, squamous cell carcinoma and melanoma. Skin cancer affects those areas of skin which remains sun-exposed including ears, neck, chest, scalp, lips, face, hands, arm and legs. It can also develop on those areas of skin that are not exposed to sunlight like beneath toenails or fingernails, on palms and on genital area.
Risk factors associated with skin cancer
Here are some of the factors which increase your risks of getting skin cancer:
1. Fair complexion: Low levels of the pigment melanin in skin causes fair complexion. Fair- skinned individuals who have a history of hazel or blue eyes, repeated sunburns and people who have red or blond hair are highly susceptible to developing this form of cancer. Less pigment in skin makes an individual more vulnerable to skin damage from harmful UV radiation.
2. Excessive sun exposure: Exposure to the sun may lead to the development of skin cancer, if you don't protect your skin by sunscreen and clothing. Tanning beds and lamps may also increase the risk of developing this type of skin cancer.
3. High-altitude places: The exposure to sunlight is more intense in areas of high altitude and near the equator. Living at higher elevation also makes you more vulnerable to radiation because the sunlight is strongest there.
4. Moles: People with abnormal moles are at a higher risk of developing skin cancer. These moles are irregular in shape and are larger than normal moles.
5. Precancerous skin lesions: Your risk of developing skin cancer increases if you have skin lesion. These are scaly and rough patches that range from brown to dark pink in color. The most commonly affected areas are head, hands and face of fair-skinned people.
6. Weak immune system: Weak immune system caused by HIV or AIDS and immunosuppressant drugs that you take after an organ transplant may increase your risk of developing skin cancer.
2
people found this helpful
Melanoma is one of the most dangerous forms of skin cancer which develops in the skin cells that produce melanin ( the pigment that gives your skin its color). This form of skin cancer is mostly caused by exposure to ultraviolet radiations or it may be congenital in nature.

The cancer is easily detected by the naked eye and in 99% cases, the disease can be effectively treated if detected during its early stages. Women below the 40 year age benchmark have a higher risk of cancer. Viagra is a health supplement which is consumed in the oral form to minimize all the signs and symptoms of an erectile dysfunction. Viagra is the generic name for Sildenafil, which is used by men.

What does research say?

A medical study has shown that men who frequently use erection-enhancing drugs are 84% more likely to develop melanoma within a period of 10 years. This does not mean that you are bound to get this cancer if you are frequently using an erection enhancing drugs, but it might increase your probability of getting Melanoma.

Risk Factors

Viagra when combined with some other medicine often leads to adverse effects which might lead to cancer as well. It is always desirable that you consult your doctor before taking a Viagra in general. Some of the dangerous factors are:
Precautions

While taking Viagra, you should always consult a doctor near you. Additionally, you should also follow certain precautionary measures like:
You should avoid buying Viagra online, as there is a high probability that it is fake
You should try going for natural alternatives to Viagra. Studies have shown that the medicines with nitric oxide can help you in having a proper and enhanced erection. Additionally, medicines containing L-arginine are also very popular as they help in generating nitric oxide.
2
people found this helpful
Skin inflammation caused due to overexposure to the harmful rays of the sun is known as sunburn. UVA and UVB are the ultraviolet rays that cause maximum damage to your skin. Overexposure to the sun triggers the development of melanin (color imparting pigment) on the upper layer of your skin or the epidermis, resulting in the formation of a tanned skin. Severe sunburn can damage your DNA also.
The most common symptoms of sunburn include:
Your skin may appear reddish in color
You may notice wrinkles
On touching, your skin may feel hot
Frequent itching sensation may make you feel irritated
Blisters may pop out due to sunburn
Your blood pressure can also reduce which can make you feel week
Your skin may be swollen
Some of the risk factors are mentioned below:
Fair skinned people are more prone to sunburns.
Working outdoors for prolonged hours can cause severe sunburn.
Sunburn can hasten your process of aging.
The blisters can result in infections.
Sunburns can also result in the formation of skin lesions.
Sunburn can sometimes lead to skin cancer.
Sunburn can be treated in the following ways:
Bathing in cold water can give you some relief.
Aloe Vera creams have cooling properties; applying aloe vera cream or gel on the affected areas can offer temporary relief.
Sometimes, sunburn can make you feel dehydrated, so it is advised to drink plenty of water to keep yourself hydrated.
Anti-inflammatory medicines like aspirin can help you to treat skin inflammation.
Home remedies like applying orange peel paste on the affected areas can help you to treat mild cases of sunburn.
9
people found this helpful
Freckles are not always unwanted. While some people can't stand them, a few people find them cute. However, everybody loves clear skin and to achieve that it is essential to bid farewell to freckles. Freckles are tiny brown spots that are caused by increased production of melanin in the skin cells. People with sensitive skin are more prone to freckles than others. If you're looking for a way to get clearer skin, here are a few remedies to help you deal with freckles.
Use sunscreen
The first step to fighting freckles is to prevent them. Freckles are a result of exposure to the sun and hence using a good sunscreen every day is a must. Choose a sunscreen that fights both UVA and UVB rays. The more your exposure to the sun, the higher the amount of SPF needed.
Bleach them with lemon juice
Lemon juice is the best form of natural bleach. Apply freshly squeezed juice or bottled lime juice onto the skin and leave for 15-20 minutes. Do this twice a day to see your freckles fade. Along with bleaching the skin, the citric acid also helps tighten the skin and makes you look younger.
Increase your intake of vitamin C
Vitamin C helps lighten the skin. Apart from limes and lemons, kiwis, tomatoes, bell peppers and papaya are good sources of vitamin C.
Use sour milk and sour cream
Sour milk and sour cream contain lactic acid that inhibits melanin production and lighten the skin. Wash your face with sour milk three to four times a day. You may rinse your face with water a little while after each sour milk wash. Apply the sour cream on your face as a mask and leave on for 15-20 minutes. This will help your skin absorb lactic acid.
Mask them with honey
Apply a mixture of honey and warm water over the freckles. Let it sit for a while and then rinse with lukewarm water. Follow this by rinsing your face with cold water. Alternatively, you could try a mask of honey and yoghurt. Leave this mask on for at least half an hour.
Try a fruit peel
Along with eating them, you could also put fruit directly on your skin to fight freckles. Blend fruits like strawberries, papaya, pineapple and cucumber and apply it on your face. As it dries the top layer of skin sticks to the frit and is peeled off. With repeated use, you will notice your freckles fade away.
If none of this works, you could also try skin lightening creams or chemical peels and laser freckle removal.

5015
people found this helpful
Aging of the skin is a natural process that affects all individuals with increasing age. It manifests itself in the form of skin wrinkling, sagging, discolouration and other visible effects. Such changes become more apparent as soon as one reaches the late thirties or early forties but early onsets are now very common too, which can be caused by a number of factors.
Damage due to sun exposure is the primary cause of skin aging. It especially affects those who have lighter or fairer skin as the low melanin content in their skin makes it more prone to damage and aging. Although skin aging cannot be entirely stopped or reversed, the process can be slowed down to prevent its early onset.

There are many ways of doing so through some simple lifestyle modifications such as the following:
1. Avoid sun exposure
This is the most basic way of reducing the rate of skin aging and slowing down the process. While going out in the day cannot always be avoided, it is important to keep the skin covered with clothing, hats and sunglasses.

2. Always wear sunscreen
This provides protection from the harmful rays of the sun (known as UVA and UVB). Making a habit of constantly applying sunscreen on all exposed parts of skin plays an important role in preventing skin aging. It is also necessary to use the right products, which should have an SPF rating or 30 or more.

3. Eat healthy
Having a nutritious balanced diet can make a tremendous positive impact on your skin. Consumption of food items that are rich in vitamins, minerals and other nutrients is essential. It is also important to drink lots of water and fluids to stay hydrated. Junk food and sugary drinks should be avoided as it negatively affects skin health.
4. Exercise regularly
Keeping fit through regular workouts and exercise improves the circulation of blood in the body and consequently, the supply of blood and oxygen to the skin. This keeps the skin healthy and young and prevents the early onset of wrinkling and aging.
There are several other ways of preventing skin aging such as not smoking, avoiding using too many products and cosmetics, getting enough sleep, and always keeping skin cleansed and moisturized. Following these simple ways can effectively make your skin look and feel younger and slow down the aging process.
4902
people found this helpful
Though most may not admit, all women have hair on their face and body. It is often masked by home remedies or clever make up tricks or frequent visits to the beauty salon. If you see a sudden spike in coarse or dark hair, especially on your face, it can be an embarrassing social condition. Here are some insights into the condition and what you can do to get rid of it.

Blame it on your hormones:
In most cases, you can easily blame this condition on your hormones. Male hormones called androgens are responsible for the development of certain 'manly' features like deepening of voice or production of sperm. And the one hormone behind all this is called testosterone.
But women produce testosterone too- albeit in smaller quantities. If, for some reason, this hormone's level increases in women, it leads to increased sex drive, irregular menstrual cycle and yes, excessive facial and body hair.

One of the main causes of high levels of male sex hormones in premenopausal women is Polycystic Ovary Syndrome (PCOS), a condition which causes cysts to grow around the edge of the ovaries (the organs which produce eggs and sex hormones). PCOS also results in excessive hair growth, acne and weight gain.
Some women are stuck with this condition in the post menopause stage too, when the hormonal imbalance fails to rectify itself after menopause has passed.

Besides blaming it all on the hormones, here are some other causes you can explore:
a) Being obese (weight gain is a side effect of PCOS too, so this is a slightly tricky one)
b) Side effects from blood pressure medication
c) Hereditary condition: Blame your genes
d) Cushing's Syndrome or Acromegaly - rare hormonal disorders
e) An Ovarian tumor

Treatment
Usually, cosmetic remedies are enough to get rid of unwanted or excess hair. So you may not have to go out of your way to handle this problem unless you have a special case. Most cases can be treated with

a) Shaving: Not the most womanly thing to do, but it is quick and easy. Mind the stubble between the shaves
b) Waxing: This is a pretty much standard procedure
c) Bleaching: Can work for areas you don't want to shave
d) Hair removal creams: Try and test out to see which one suits you
e) Laser treatment: A powerful beam of single color light is used to destroy the hair from its root

If you are not sure what to do with an excessive facial hair problem, consult our experts today for a quick and easy remedy.
4406
people found this helpful
Pityriasis rosea is a rash that appears on your skin most commonly between the ages of 10 and 35. It is usually harmless and a pretty common condition. It is also worth noting that pityriasis rosea does not spread from person to person.
Causes
The exact causes of pityriasis rosea have not been identified yet. Some doctors claim that it is caused by a virus, bacteria or fungus while others claim that it is caused by an allergic reaction.
Symptoms
There is a fair number of warning signs of the pityriasis rosea rash. The symptoms may differ depending on the patient's general health condition, the climate and the season.
1. Size and appearance at first
When the rash first appears, it will have a raised border. It will be scaly and have a pink patch which will either be round or oval. 2 to 10 cm is the usual size of the patch.
2. Few days or weeks later
1 or 2 cm is the size of many patches on the abdomen, back, chest, legs and arms which now appear. They sometimes spread to the neck but rarely spread to the face.
3. Back patches
The patches on the back are slightly different from the rest. They tend to be angled and look somewhat like a Christmas tree. Sometimes it is itchy but it goes away within 6 to 8 weeks.
1. Apply anti-allergic powder or wash the body with cold water to prevent the rash and itching from worsening
2. Eat a lot of oatmeal and try bath products which have oatmeal in them
3. Hydrocortisone cream is very good for the itchy areas on your body. However, do not use these on the face or pubic areas.
4. Use antihistamines but do not give it to your child without checking with the doctor first.
5. Apply moisturizer regularly
6. Use gentle soaps and avoid deodorant soaps as these worsen the rash and the itching

4484
people found this helpful
The market is replete with various facial scrubs that are favoured by men and women of all ages. These are especially helpful if you are facing dust and pollution every day, or are exposed to the sun for prolonged hours. Using facial scrubs is a form of exfoliation that helps in rubbing the granules into the skin so as to remove dead cells and give the skin a more supple tone. Yet, too much use of facial scrubs can also lead to a variety of skin troubles. So, how can you tell if you are overdoing our facial scrubbing routine?
- Redness and Peeling of the Skin: When you over exfoliate or use facial scrubs too often, you may find redness on your skin due to the constant abrasive action. Also, you may experience too much of skin peeling and flaking due to the same reason, instead of a mere clean up of the dead skin cells. In such cases, you will need to halt your process of constant buffing.
- Products with Green Tea Extracts: Using tea tree oil or green extracts can help in better exfoliation with a gentle action on your skin. This can soothe the skin and even prevent skin cancer, as per a variety of scientific and medical studies. Liquorice root extract, as well as cucumber based scrubs, can also help in making the skin softer.
- Inflammation: Inflammation is another sign that you may be overdoing your facial scrubbing routine. You can use a scrub with bisabolol which usually comes from Chamomile. This can help in reducing inflammation due to constant exfoliation and facial scrubbing.
- Scrubbing Gear: Using a washcloth to clear away those dead skin cells or a scrubber or brush can turn out to be too harsh for your soft facial skin to handle. You must restrict the use of these tools to about once a week so that your skin does not get too dehydrated or wear a scrubbed look which does not have a glow.
- Testing a New Product: Test a new scrub over a small patch of your skin before using it to watch out for telltale signs like rashes or other eruptions. Also, when you are using a seed or dry fruits based scrub, you must limit the use and not rub it around the delicate areas of the eyes and mouth so that the skin does not get rubbed too much, which can leave it loose.
Using facial scrubs should be limited and used only when you feel like there is too much build up of dirt and grime.

Here are a few questions which every new mother wants to know when they have a diaper rash:
1) Should the baby's diet be changed during a diaper rash?
Certain food items such as fruit juices can lead to diarrhea in babies. This can lead to a diaper rash. When new food is introduced or antibiotics are given then that might also affect the digestion.
2) Are teething and diaper rash related?
As per dermatologists, the two have nothing in common though they might occur at the same time.
3) What ointment should be used for diaper rash?
Ointments like zinc oxide can provide relief in diaper rash. A thick layer should be applied on the skin to keep away irritants. If all of it rubbed off then it might cause pain.
4) Are cloth diapers an alternative?
The fact is that there is no proof that a cloth diaper might be better than the other diaper in case of a rash. In case disposable diapers are used then care should be taken to change them frequently as rashes can occur due to a moist environment. If the baby is allergic to a particular brand then changing the same could prove to be helpful. Diapers induced with fragrances and dyes can cause allergic reactions. Babies who are allergic to disposable diapers can do better with cloth ones, though they should be changed frequently. The rule is one diaper per hour so the needful should be done.
5) Which wipes are best for a baby in case of a sore bottom?
In case of a diaper rash a mild, fragrant free wipe should be used. A product with minimum products should be used. Wipes which are labelled as hypoallergenic or sensitive skin should be used.
If the baby poops then the baby should be cleaned with a cloth and water. A wet washcloth should be used and later some mineral oil should be applied on the bottoms.
6) What should be done if nappy rash extends to the other parts?
In case there are red spots and patches outside the nappy area then the baby might be suffering from an infection. If this happens then consult your doctor.
7) What should be done to give relief to the baby?
The best thing to do is that the baby's bottom should get some air. Leave the baby without a diaper, as this gives his skin a break from the rubbing, and germs which might be present in wet places like a diaper. Application of zinc oxide pastes provides relief to a baby.
8) How long does the rash last?
Maximum 3 days.
3905
people found this helpful
Oily skin is a condition that can be characterized by shine on the skin and a large number of pores. The oil in question is a result of overactive sebaceous glands that produce excessive sebum. This can result in acne and blackheads. Summer is a time of the year where skin problems due to oily skin are worsened by factors such as sweat and dust. So proper skin care is necessary in order to negate the effects of oily skin.

There are multiple ways to handle this condition in summers:

1. Using cleansers - Proper cleaning of skin is a very important step in lessening the effects of oily skin. Harsh cleansers have an opposing effect as they facilitate secretion of oil, so a mild cleanser is usually the best option. Some cleansers may contain ingredients that irritate the skin, so care is advised in selecting a proper one.

2. Hydration and food - Keeping the body well hydrated in summers combined with a diet free of greasy, oily food and less fats can help in reducing the effects of oily skin.

3. Using masks to clear the face -
Masks such as clay masks, yogurt, and baking soda can help in cleansing the skin by clearing the oil. It should be noted that these treatments should not be overdone as they can cause the skin to dry up too much and over secrete oil.
4. Skin moisturizers -
People often have this notion that oily skin does not require moisturizer application. Selecting a moisturizer that is fit for oily skin and using it will help moisturize the skin and keep it healthy.
5. Sunscreen -
Sunscreen is a necessity during summers, and the sunscreen you choose should be specifically for oily skin in order for it to work effectively. Application of sunscreen can help prevent the UV rays of the sun from penetrating the skin and cause complications.
6. Dermatological treatment -
In case of severe oiliness, treatments such as
chemical peels
and creams laced with
tretinoin
can help.
View All Feed