About
We will always attempt to answer your questions thoroughly, so that you never have to worry needlessly, and we will explain complicated things clearly and simply.
...more
We will always attempt to answer your questions thoroughly, so that you never have to worry needlessly, and we will explain complicated things clearly and simply.
More about Life Care Medical Center
Life Care Medical Center is known for housing experienced Psychologists. Ms. Rashi Anand Laskari, a well-reputed Psychologist, practices in Mumbai. Visit this medical health centre for Psychologists recommended by 85 patients.
Timings
Location
First Floor, Sunshine Building, Above Union Bank of India, Opposite Shasthri Nagar,Near Lokhandawala, Andheri West
Andheri West
Mumbai,
Maharashtra
-
400053

Get Directions
Videos (1)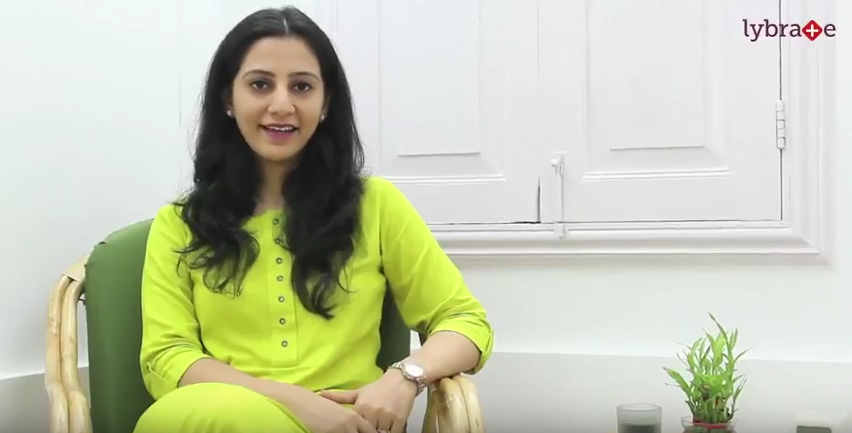 All of us go through difficult times and want to talk to someone whom we trust to solve our issues. But our inhibitions about their experience or how much can we trust them , leave us in doubt. Its important to reach out to a counsellor in case you find yourself stuck with negative fears.
read more
Doctor in Life Care Medical Center

B.A., MA - Counselling Psychology
Psychologist
Get ₹125 cashback on this appointment (No Booking Fee)
Services
Submit Feedback
Submit a review for Life Care Medical Center
Your feedback matters!
Write a Review
Patient Review Highlights
"knowledgeable"
2 reviews
"Caring"
1 review
"Very helpful"
3 reviews
"Inspiring"
1 review
Reviews
Pooja
Mar 18, 2018
Exceptional experience. Visited her for about three months, weekly sessions. In total, all it took me was 8-10 hours of counselling and therapy to overcome my issues. All this thanks to the fact that I found in Ms. Rashi a good counsellor. Very professional and systematic in her approach. Her guidance has been of immense help for me to overcome my emotional issues. I was in despair for almost a year, and the positive change in me, had amazing impact on my work and relationships. Thank you.
Verified
Apr 15, 2018
Extremely happy with treatment experience. She is very simple and systematic in her counselling methods. I was able to open up and talk about my issues, which is usually difficult for me to do. Miss Rashi's way of discussing my problems gave me hope, and every point she was accepting of my bizzare thoughts and helped me understand them and change them. I will always be proud of having reached out to a proffesional for psychological help, as it changed my life 360 degree
Verified
Mar 19, 2018
My daughter was in counselling treatment with Mrs. Laskari. We saw very positive change in her self confidence and her performance at school as well. She learnt many skills to manage her behavior, which we as parents were unable to understand and help with. Rashi is a good therapist, and is very grounded and understanding. She always gave us enough time in our sessions, and also helped my husband and me to positively work on our issues as parents.
Verified
Mar 21, 2018
My relationship issues were causing me to feel like a wreck, and I decided to seek professional help to resolve things. I would've been much happier had I have visited someone earlier in my marriage. Rashi is very good relaitionship or marriage counsellor. She helped my wife and me to work on our personal issues, we learnt so much about personal development that helped strengthen our bond. We are thankful for the service and time provided to us.
Kavita Garg
Mar 17, 2018
My words are less to express gratitude to this lovely doctor, I can say one thing of all the docs I have seen she is the only one who gave me solutions to my problems, she made my life beautiful and every visit I came out positive and she has been like a lifesaver for me, thoroughly professional and I would recommend her for all family, teenagers, marital problems.
Verified
Mar 15, 2018
I found a wonderfully skilled counsellor and guide on meeting Rashi Madam. She is very informed and helped me considerably to address my issues. Her therapeutic techniques and approach worked well for me, and within the first few weeks, I was able to overcome issues I had trouble with for many months. Would definitely recommend her professional services
Monalisha Chatterjee
Mar 26, 2018
Mrs. Rashi Anand Laskari provides answers that are very helpful. Thank u soooo very much mam
Feed
Shared 1 month ago • Featured Tip
ADHD, CDD, short-term memory loss, forgetfulness, insomnia and so many more terminologies we would have come across very often. They all seem to have evolved from a common origin and that is concentration issues. Have you pondered on these questions!! Why can't it be easy to concentrate? Why can't it be easy to remember everything?
If yes, then read on to know more. Concentrate! Focus! Pay attention! These are not just words but one huge and complicated process in itself. Many children and as well as adults often develop this issue wherein they find extremely difficult to concentrate.
Factors influencing concentration: Concentration is a skill that requires you to prioritize your senses while doing any work. It is an ability to block out distractions. Other factors that influence concentration may include:
Dedication/ Interest in the task
Interest One's ability to complete the task
Physical and emotional state
Conducive environment with few distractions.
Attention deficit hyperactivity disorder (ADHD) and concentration deficit disorder (CDD)
Attention deficit hyperactivity disorder (ADHD) and concentration deficit disorder (CDD) are the two predominant concentration issues. The first one is more common among the children while the latter is observed in mostly the adults. Any individual with ADHD or CDD may show abnormalities in their behavior and social life. ADHD individuals tend to be forgetful and face problems sticking to one task and may even display excessive fidgeting. CDD individuals tend to be lethargic, move slowly and have trouble in staying alert. Adults may become socially withdrawn and exhibit slow information processing.
Solutions for concentration issues: Concentration issues require a lot of time to be overcome. You can try to figure out what causes the distractions and avoid them as much as possible by refocusing your mind only on what you are doing. You can give yourself timers which comprise of "distraction time" and "focus time". This strategy helps if one's mind is actively processing other things. You may also create subtasks by listing the things you need to do and then ruling out one by one once you accomplish them. Always breathe better and try for long inhalation and exhalation. This helps to bring down your anxiety levels which hinder the concentration. Though the above-mentioned strategies are just to help you improve your concentration they are not the ultimate cure for all of the issues. Every individual is unique and sometimes accepting oneself can solve many complications as it reduces the need for unnecessary thinking. Always create positive thoughts in your mind as it will act as a driving source. In case you have a concern or query you can always consult an expert & get answers to your questions!
3453
people found this helpful
Shared 1 month ago • Featured Tip
Do you believe that the world is a hostile place and you are a victim? Are you the one who often doubts his or her abilities? If so, you might be showing signs of low self-esteem. Interestingly, self-esteem has nothing do with your actual ability or talent. Your looks, weight or skills are not responsible for your low self esteem. It largely depends upon the fact that how you value yourself. It has been observed in most cases that self-esteem is often affected by a number of reasons, including ill-health, unpleasant memories from the past, and termination of relationships. Low self-esteem may also be marked in survivors of physical or sexual abuse, victims of racial discrimination or people who have had a traumatic past life.
Having said that, some people may be experiencing low self esteem for reasons far beyond the above two. If you don't pay attention towards this issue, you might end up developing some other personality issues, or difficulties with thoughts & emotions. Low self-esteem is the root cause behind the occurrence of many emotional or mental difficulties, including depression, or other personality issues. However, there is nothing to worry about it. There are certain simple things that are useful in building up your self-esteem.
Here's all that you need to do to start believing in yourself and be confident about your capabilities:
Remember your strong points: Make three separate lists of your strengths; achievements and your qualities that you admire. Take help from your friends, parents and other well-wishers for preparing these lists. These lists will help you in understanding your abilities and goodness. You will be able to believe in your strengths. You must read through these lists at least once daily.
Be positive: Optimism and a positive approach towards life are the key to success. Your self-esteem is influenced by the fact that how you look at life. Life is not a bed of roses. It is unavoidable that you will have to face critical situations or problems in life. But, what is important is to face them with courage and a faith in your own abilities. Be positive and stop developing negative thoughts about yourself. Get rid of thoughts like 'I am a loser'; 'I can't get rid of this problem'; etc.
Take care of your body: Your outward appearance sometimes works wonders in lifting up your inner-self and spirits. Keep yourself clean, and maintain overall personal hygiene to develop a feeling of goodness. Invest time in working on how you'd like to present yourself.
Sleep well: A good night's sleep is essential for boosting up your self - esteem.
Eat right: A balanced diet is a key to good health. Eating the right food in the right way keeps your mental and physical health all right. Include minerals and vitamins in your regular meals. Avoid distractions like television or radio while taking meals.
Exercise: Regular workouts keep you away from mental-ill health.
Be cool and comfortable first: When it comes to your dressing, try to put on attires that you can carry well. Wear stuffs that you love the most.
Lastly, don't shy away from talking to a professional counsellor to resolve your self esteem issues. Some think of counselling as a sign of weakness or embarrassment. In reality, seeking help is a sign of strength and your effort towards bringing about a change in your life. A trained psychologist can not only help you overcome the past, but also help you learn the appropriate skills for positive behaviours, boosting your self confidence. In case you have a concern or query you can always consult an expert & get answers to your questions!
3446
people found this helpful
Shared 1 month ago • Featured Tip
While we all know substance abuse is a social issue and learning that a loved one is affected by the problem can be nearly heart-breaking. It is definitely not something that can be easily accepted. At the same time, the affected individual needs all your love and attention and more importantly support to get through the situation. It is important to not show anger or frustration at the person but to empathize and help them get out of the situation.
Read on to know some of the ways in which you can play an active role in supporting your loved one under such circumstances. This involves both of you coping with the situation at hand, as well as helping the person come out of the abuse.
Educate yourself: When you are trying to help a person, you should know in detail about the substance that was being used and its ill effects. This gives you greater credibility, unlike the person who got carried with the happy feeling it gave and got into abuse.
Ensure safety: This is both for the affected individual and yourself. With the required substance not being available, the person could look at harming either self or others, especially ones who are trying to get them out of the abuse. Though the intent is to help, they are looked at as people who are depriving the feel-good feeling produced by the substance, which is no longer easily available. Therefore, ensure safety.
Talk openly: In the beginning, be a good listener. Once you get their confidence, make them understand that the entire situation is making you upset and perhaps angry or frustrated too. Get them to focus on your proposal of getting out of the habit together. If they are willing then this can ensure greater success in quitting the habit. Get to understand how exactly the habit developed including the people responsible for it, the circumstances leading to it, and the various chemicals that were used. The duration and frequency are also important. Tell them it is okay and that you will both get out of it with each other's support.
Participate in therapy sessions: Individual counseling will work effectively for the primary client, but it is also important for family members to get involved. The counselor also would need support beyond the few counseling hours for completely getting rid of an individual's habit. Therapy can help you learn how to manage the issues back at home.
Find your "me-time": With all that is going on, you will need some time for yourself to just be. Eat well, stick to your workouts, sleep well, keep your friends, and make time for your hobbies. These will ensure you are in good shape to support the affected individual. It is not possible for you to help another person when you are not in great shape yourself. In case you have a concern or query you can always consult an expert & get answers to your questions!
3180
people found this helpful
Shared 1 month ago • Featured Tip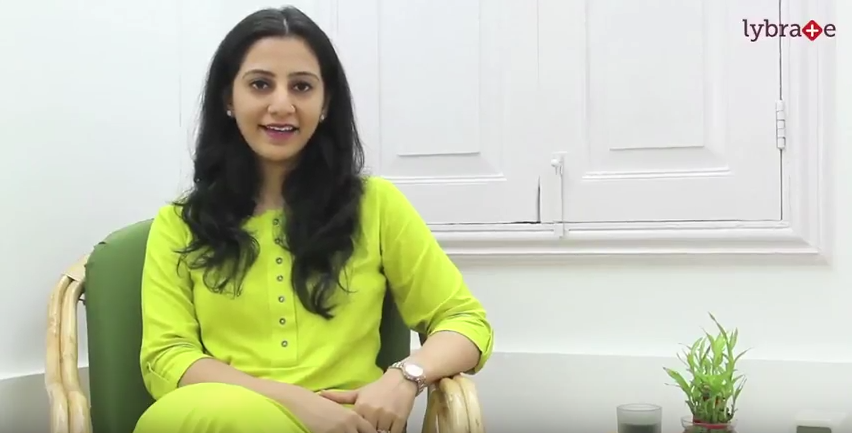 All of us go through difficult times and want to talk to someone whom we trust to solve our issues. But our inhibitions about their experience or how much can we trust them , leave us in doubt. Its important to reach out to a counsellor in case you find yourself stuck with negative fears.
3234
people found this helpful
Hello lybrate-user. Over thinking or negative thought process can be a root cause to many emotional difficulties. If not given attention in the right time, it becomes similar to a habit, and keeps one away from achieving success in many areas of life. I will recommend you to speak to a proffesional counselor or psychologist about your thoughts. During your interactions/counselling sessions, you should be able to understand the reasons behind your fears or anxiety issues, and also learn to deal with your emotions effectively. Best wishes, Rashi Laskari.
1
person found this helpful
Hello Mr. lybrate-user, Depending on the intensity of the case, medicines may or may not prescribed, in a situation of stress and anxiety. Having said that, only medication cannot help to relieve stress and anxiety. That is only one part of the treatment. For long term management, it is equally important to seek psychological counselling, to be able to learn effective ways to manage your difficult emotions and stressors. Regards
1
person found this helpful
Shared 4 months ago • Featured Tip
Building your child's confidence and self image is an important part of raising a child. Self image can be defined as a child's view of himself and his strengths. If a child is comfortable with his self image, he will have confidence in himself. A foundation of self confidence is key to a child's success in his adult life. In their childhood years, a parent is the main source of building a child's self worth or self confidence. Here are a few ways you can develop your child's self confidence.
1. Avoid negative self talk: Children learn by watching their parents. Hearing parents berate themselves will make children do the same. Talking badly about yourself can reinforce a low self esteem. Hence avoid talking negatively about yourself and stop your child from doing it as well. If your child talks negatively about himself, give him evidence to prove the opposite or give them meaningful compliments. Also avoid calling your child names to shame him as these are likely to stay ingrained in his mind.
2. Celebrate uniqueness: Don't make your child feel like he has to live up to the standards set by siblings or peers. Further, do not pressurize them to fulfill your dreams. Recognize your child's strengths and celebrate his unique abilities. Help them develop their talents and set their own standards for themselves.
3. Let your child make decisions: Empower your child by allowing them to make decisions about simple things like what game to play or what to eat for dinner. Make them feel that their views are valued and thus teach them to be an active member of the family.
4. Let them work things out for themselves: Spoon feeding your child makes things easier at the time, but in the long run can have a negative effect on their self confidence. Be patient and let your child try and do things for himself. As he meets and overcomes new challenges, his confidence will grow. Give your child age appropriate chores to do around the house. This helps build responsibility and a feeling of competency.
5. Be genuine about your praise: Children are highly intuitive and can tell the difference between sincere praise and something being said merely for the sake of it. For example, if your child has made a drawing, instead of simply telling your child that he is an artist in the making be more specific and praise his choice or colours or ability of colouring within the lines.
In case you have a concern or query you can always consult an expert & get answers to your questions!
3251
people found this helpful
View All Feed
Near By Clinics

4.4
(

51

ratings)
Andheri West, Mumbai,
Mumbai
View Clinic

4.4
(

12

ratings)
Andheri West, Mumbai,
Mumbai
View Clinic
4.4
(

915

ratings)
Lokhandwala, Mumbai,
Mumbai
View Clinic