About
Our entire team is dedicated to providing you with the personalized, gentle care that you deserve. All our staff is dedicated to your comfort and prompt attention as well.
...more
Our entire team is dedicated to providing you with the personalized, gentle care that you deserve. All our staff is dedicated to your comfort and prompt attention as well.
More about Pragna Hospitals
Pragna Hospitals is known for housing experienced Pediatricians. Dr. Suresh Kumar Surapaneni, a well-reputed Pediatrician, practices in Hyderabad. Visit this medical health centre for Pediatricians recommended by 95 patients.
Timings
Location
6-3-347/22/B/1, Dwarakapuri Colony Landmark : Near Sai Baba Temple
Banjara Hills
Hyderabad,
Telangana
-
500034

Get Directions
Doctors in Pragna Hospitals
MBBS, MD - Paediatrics, DNB - Pediatrics
Pediatrician
MBBS, MS - General Surgery, MCh - Plastic Surgery
Cosmetic/Plastic Surgeon
MBBS, MD - Dermatology, Diploma in Dermatology
Dermatologist
Services
Submit Feedback
Submit a review for Pragna Hospitals
Your feedback matters!
Write a Review
Feed
Nothing posted by this doctor yet. Here are some posts by similar doctors.

Master in Clinical Psychology, Dip. in child Psychology, Master in Sociology
Somatic symptom disorder is when you put so much focus on symptoms such as pain or fatigue that you have trouble functioning or experience severe emotional distress. You will be visiting the doctor a lot, completely unnecessarily and will waste a lot of money when you have no major health concerns. However, there are treatments, which can help you cope with this problem. Read further to find out what they are:
Symptoms
Worrying excessively about an illness, which has not yet occurred
Frequent health care visits
Fear of physical activity damaging your body
Fearing that the evaluation of doctors is not adequate
There are many more symptoms, which may indicate that you are suffering from somatic symptom disorder. However, the most important way of telling whether someone is suffering from somatic symptom disorder or not is to see whether the patient is overly worried about a physical problem, which has not yet occurred. One of the first steps in making sure that this does not happen is finding out what causes the problem and preventing it. Here are the causes of somatic symptom disorder.
Causes: As with other psychological disorders, the exact cause of somatic symptom disorder is not yet known. However, there are a number of factors which may increase the risk of it, such as:
Genetic and biological factors: These as well as an increased sensitivity to pain are some of the factors, which you have no control over.
Environment you grew up in: Just like the genes you have, the environment you grew up in and your family influence will have a major impact on whether you develop the condition as well.
Problems processing emotions: When people have problems processing emotions, their physical symptoms seem like a bigger problem than they actually are.
Treatment: Luckily, there are treatments for this disorder as well, which include.
Psychotherapy: Psychotherapy is the most common treatment used to help people with somatic symptom disorder.
Medications: Since depression and pain often occur when a person is suffering from somatic symptom disorder, antidepressants can be given as well.

MD - Physician, PG Diploma In Clinical dermatology(PGDCD), IIAM, PGDT, FAM - FELLOWSHIP IN AESTHETIC MEDICINE
Botox is a wrinkle treatment, but is used for treating a range of medical conditions. It has been in use for well over 18 years and is considered to be safe when performed under the guidance of a medical practitioner. Apart from aesthetics, a range of other facial, migraine and dermatological problems can be addressed by Botox.
Myth #1
Botox limits facial expression: The primary objective of a Botox treatment is to enhance the look of a person and not the contrary. When administered by a skilled physician, you can still smile and animate like before. Botox in no way affects the sensory nerve. The muscle beneath the point of injection gets relaxed and remains active. The apprehension of limited facial activity is baseless.
Myth #2
Botox travel through your body: This again is a myth. Botox diffuses not more than 1cm into the skin. Due to its localized nature, it does not affect any other parts of the body other than the intended area.
Myth #3
Botox has toxic content: Botox, like any other drug, is safe when taken under supervision. Like other drugs, it too gets scanned by the drug regulatory authorities. It is neither dangerous nor contains any toxic substance.
Myth #4
Dermal fillers involve intense pain: Dermal fillers are not as painful as advocated by many people out there. It does have its fair share of discomfort but a medical practitioner always uses a topical anesthetic and other anxiety related medications during the treatment.
Myth #5
Downtime for Botox is fairly long: Botox is known as the afternoon injection for its convenience and easy procedure. Botox procedure has no downtime at all. Doctors often suggest against lying down for a good 2-3 hours after the injection. Dermal fillers might result in minor swelling but there are medicines to counter that too.
Myth #6
Botox is permanent in nature: Botox effects lasts for 4-6months. For people who take Botox shots regularly, it tends to last longer.
Myth #7
Dermal fillers and Botox are the same: While people these days use them interchangeably, they are not the same. For instance, Botox lessens the effect of wrinkles by relaxing the facial muscle whereas dermal fillers add volume to the tissue and restores the muscle.
Myth #8
Botox is applied only when Facial lines are visible: This is not necessarily true. If the family of an individual has a history of facial lines, it makes sense to start Botox for facial line prevention. This delays the actual facial line appearance and requires fewer Botox shots going forward.
Hello The details which you have given matches to some baby but as you mentioned that you are a mom I am advising you to take laser hair removal treatment that is the best option for your problem. And get your hormonal check up done.
2
people found this helpful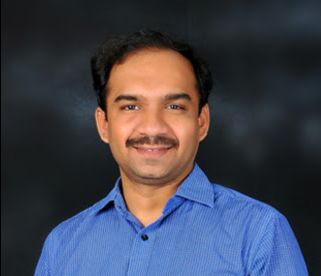 MD - Psychiatry, MBBS Bachelor of Medicine and Bachelor of Surgery
People experience different reactions with weed some develop intense fearfulness anxiety, hearing voices, behavioural problems with just one joint. Some find peace on smoking weed But on long term use weed causes decreased performance in job, studies by altering the brain circuits that are involved in memory processing, concentration and motivation. Weed is said to be gateway drug to other drugs, people who start using weed just don't stop with weed they will be hooked to other drugs. Take home message smoking weed is not good for mental health. As you mentioned people who smoke weed on long term prone to lung problems like COPD.
3
people found this helpful
Dandruff is one of the most common chronic hair conditions. It is characterized by a white, flaky substance on the scalp. Dandruff is not a serious condition and neither is it contagious. However, people still want it gone so that their hair looks better. Here are the symptoms as well as the causes of dandruff.
Causes:
Skin drying up: Dry skin is the most common cause of dandruff. The flakes from dry skin are usually less oily and smaller than with other forms of dandruff.
Seborrhoeic dermatitis: Dandruff can also be caused by oily irritated skin. In this type of dandruff, red, greasy skin has flaky white or yellow scales covering it.
Infrequent shampooing: This is also a very common cause of dandruff. This is because oil and skin cells accumulate, thus resulting in dandruff.
Malassezia: Malassezia is a yeast like fungus. It is usually harmless and stays on the scalp of most adults. However, it is worth noting that sometimes the yeast may irritate the scalp and cause extra skin cells to grow. The skin cells then fall off and become flaky.
Contact dermatitis: Contact dermatitis is a sensitivity to health care products and when you use too much shampoo, hair styling products or other chemicals, such as paraphenylenediamine, the red, itchy, scaly scalp associated with dandruff is caused.
Other skin conditions: There are many other skin conditions, which cause dandruff as well. These include eczema and psoriasis. Eczema is a chronic skin disease, which causes the skin to become inflamed. Psoriasis is another skin condition. It is characterized by thick scales forming resulting from rough, dry, dead skin cells which build up rapidly.
These are just the causes of dandruff. Now you will see how to identify when you have dandruff by learning about the symptoms of dandruff.
Symptoms:
The symptoms of dandruff are pretty easy to spot. All that happens is that you will see white, flaky, dead skin cells in your hair.
It is sometimes accompanied by an itchy, scaly scalp.
There is also a type of dandruff called cradle cap, which occurs in newborns. Just like dandruff, it is not dangerous and goes away when the baby is 3 years old.
2
people found this helpful
Warts refer to a type of a deformity in the skin, which refers to the formation of a small, hard, benign growth on the surface of the skin. It is generally caused by a viral infection and results in a feeling of discomfort or pain.
What causes the formation of warts? Common warts are caused due to infection of the outermost layer of skin that occurs as a result of viral contamination. The virus that is responsible for this condition belongs to the human papillomavirus (HPV) family. This infection is highly contagious and easily spreads from one person to the other. It is most likely to occur on skin that is cut or damaged as that allows easy access for the virus to enter the skin system.
How to prevent the formation of warts? Common warts are contagious and spread very easily. Preventing the spread of the HPV virus can be done through simple steps that will help you avoid getting affected by this condition.
Some of the preventive measures that can be adopted are as follows:
Avoid biting fingernails as gnawing on the skin around the nails makes it more prone to infection.
Grooming, brushing and shaving around infected areas should be done with care.
Picking and scratching on warts should be avoided.
Moisture and dampness should be avoided as the virus thrives on it.
Wart removal should be done by a qualified dermatologist. It is simple, safe OPD procedure which takes a few minutes only and does not leave any scars.
10
people found this helpful
Applying menthol. Menthol oil can relieve pain and itching. Cooling the itch. Wet wrap therapy. Colloidal oatmeal. Apple cider vinegar. Moisturizing..Baking soda. Avoiding irritants.
Home Remedies for Chickenpox: Apply calamine lotion. Calamine lotion can help reduce itching. Serve sugar-free popsicles. Chickenpox can also appear inside your mouth. Bathe in oatmeal. Wear mittens to prevent scratching. Take baking soda baths. Use chamomile compresses. Give approved pain relievers.
1
person found this helpful
Add following food Fatty Fish. Fatty fish, such as salmon are excellent foods for healthy skin. Avocados. Avocados are high in healthy fats. Walnuts. Walnuts have many characteristics that make them an excellent food for healthy skin. Sunflower Seeds. Sweet Potatoes. Red or Yellow Bell Peppers. Broccoli..Tomatoes. Oats Drink 10 glass of water Drink turmeric water by brewing raw turmeric in it. U will see magic in 1 month.
The pores in your skin are wide open and susceptible to bacteria. So instead, apply only aloe vera lotion or gel to soothe the skin from heat and calm irritated skin. Use a exfoliating liquid on waxed areas from the day after waxing onward. These are a total life saver if you're prone to getting waxing pimples.
1
person found this helpful
View All Feed
Near By Clinics