About
We are dedicated to providing you with the personalized, quality health care that you deserve.
...more
We are dedicated to providing you with the personalized, quality health care that you deserve.
More about Wellness First physiotherapy+
Wellness First physiotherapy+ is known for housing experienced Physiotherapists. Dr. Saroj Rustgi, a well-reputed Physiotherapist, practices in Gurgaon. Visit this medical health centre for Physiotherapists recommended by 50 patients.
Timings
Location
B - 279 Sushant Lok 3, Sector - 57
Sector-57
Gurgaon,
Haryana
-
122002

Get Directions
Photos (5)





Videos (1)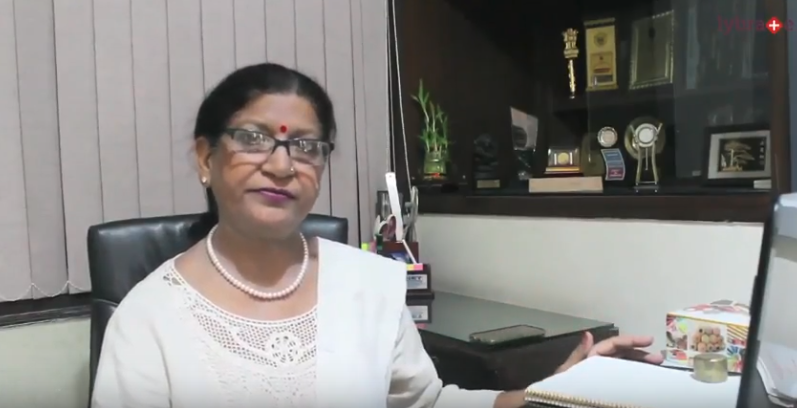 Doctor in Wellness First physiotherapy+

BPTh/BPT, MPTh/MPT
Physiotherapist
₹200 online
04:30 PM - 08:30 PM
08:30 AM - 01:30 PM
Services
Submit Feedback
Submit a review for Wellness First physiotherapy+
Your feedback matters!
Write a Review
Feed
Shared 3 months ago • Featured Tip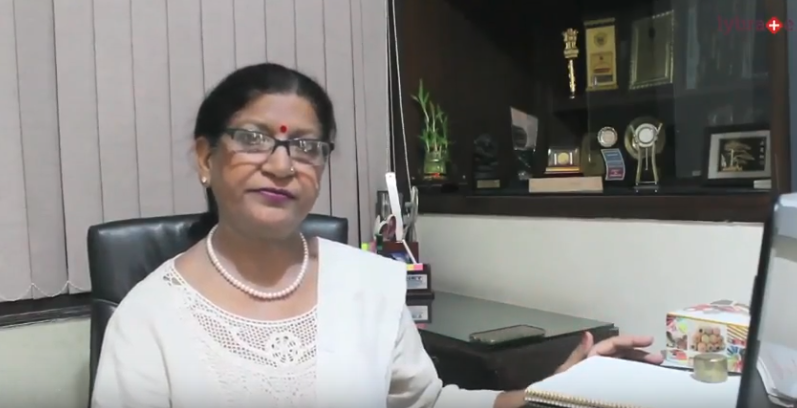 Hi! I am Saroj Rustgi, Physical Therapist, having 42 years of experience. I was working with Northern Railway Central Hospital. Now in Gurgaon, I am working from 3.5 years.
I am going to talk on postures and ergonomics which is very important throughout our life to maintain our physical health. To explain about the posture, is nothing like good posture and bad posture. The posture which is good we call, when they say minimum stress to ligaments and muscles while you are sitting for a long time or you are moving around. We all are very different from each other. And when we talk about the posture, we see the position of the spine from the side. We see that the ear, shoulder and hip should be in same position.
Ergonomics is all about the station where you were that is a furniture, which you are using through-out the day or in the office. So, the design of the furniture is very important. As we are talking about the office working, so there are 3 main important things, one is chair, other is table and 3rd is the monitor. Let's talk about office furniture. First, we choose the work-station with the height of the table. Accordingly, we change the height of the table and then adjust the monitor. Let's discuss about the chair. Chair is the most important part in the office that we have to work for 8-10 hours. This is the requirement of the office nowadays. And when we think of the chair. The chair has to be with adjustable back and height. The chair we have to see, the height of the chair should be such that feet should rest on the floor on 90 degrees. Knees should be parallel to the chair but one fist away from the seat of the chair. Hips should be back and nicely fitted. And use the back of the chair the way I am using the lumbar support.
The way we have to see the position of the legs of the chair, upper limbs are equally important. Both shoulders should be nicely relaxed. The position of the elbow and the arms should be near to the body. And the position of the wrist and arm should be even rest of the table. Position of the wrist is very important. There should be any pressure on the wrist. We should rest the wrist or the palm on the heels of the palm so the important blood vessels and nerves should not get pinched. Sitting in the office for 8-10 hours, it is important if we can stand and work. When we are working in the concrete surface or the floor, important is the type of shoes we are wearing. Standing and working, we should change the standing position also.
Take a break after every one hour and you should not lock the knees. So, shifting weight from the one knee to the other knee. Monitor which we use is equally important. The screen should be at the arm's length. The brightness on the screen and in the room should be same. And distance should be maintained where you can see properly. Table is also important when we work for 8-10 hours. I am going to give you some tip on how to avoid eye strain. It is very common. So, the formula 20-20 is very important. After working at about 20 mins, we have to give a gap of 20 secs, See at the distance of around 20 feet through the window.
To avoid neck and low back pain. Stretches and exercise breaks are important. We call it macro-breaks and micro-breaks. To know about the breaks, we have smart phones nowadays. You should avoid using of phone continuously on the neck and you should have some alternatives like we can use handset free. We can use 2 monitors in place of one. And we should avoid rotatory movements from one side to other side. So, these things are to be taken care of. So, we have to change our position as earlier I mentioned, when they are working in sitting position, we can go to standing position. We can adjust the height of the table when we are standing.
And in between we can do some exercises. We can use some swiss ball, treadmill or walk around. The position should be like this, back supported nicely. Eyes can see the system nicely without bending too much forward or going back. Position of the arms and shoulder should be relaxed. And palm should rest on the table. So, that we can work for a longer time. My clinic Wellness First physiotherapy+, I would recommend everyone at any age that we should do half an hour exercises 5-7 days a week which is very important and having good well-balanced diet. Thank you!
4389
people found this helpful
Shared 5 months ago • Featured Tip
Life can be all fun and frolic as long as we are hale and healthy, but it can come to a standstill due to an injury or illness. The road to recovery can be cumbersome, but with dance-based physiotherapy, it need not be so!
Physiotherapists often encourage their patients and aid their recovery while enabling them to become independent as soon as possible after an injury or surgery. They seek the patient's participation along with their own support, by creating awareness and empower them by educating them about their problems. They work with all age groups to help them in overcoming pain and disease.
Physiotherapy - What is it for?
With their expertise and knowledge, they can help in improving the various body systems including and not restricted to,
Dancing - A Form of Physio Exercise
Dancing is recognized as a form of exercise under physiotherapy. It comes under low-impact exertion, and patients do not feel strained when performing the art. It helps people in recuperating from injuries as it involves movement of the complete body. In fact, it has an impact on the entire body including the brain.
Dancing is also known to be advantageous for the patients because it boosts the flow of blood to the body and helps in their timely recovery. It also strengthens your bones and makes them healthy. Additionally, you can improve your fitness levels.
The health benefits of dancing also extend to combating anxiety and depression. It stimulates the release of the 'feel-good' hormones, also known as 'endorphins' and helps to uplift the mood. Further, you can also rely on dancing for gaining body balance. The benefits of social interaction can also be enjoyed through the practice. Moreover, you can dance to improve your body posture. And dancing is highly enjoyable and can be performed anywhere, at home or outdoors.
Words of Caution
When relying on dancing as a form of your physiotherapy treatment, you must take care to follow the instructions of your medical practitioner. They will consider your present physical condition and guide you on the correct dance techniques that are suited for your recovery. Moreover, if you experience pain as a result of dancing when recovering from disorders, do not delay in contacting the doctor at the earliest.
Physiotherapy can prove to be beneficial at any stage of our lives, and you can rely on it for not just for dealing with chronic pain, but as a preventive mechanism for dance or sport-related injuries as well. And it can be much more exciting and enjoyable when it is dance-based, especially, if you are a dance-loving soul.
In case you have a concern or query you can always consult an expert & get answers to your questions!
4429
people found this helpful
Shared 5 months ago • Featured Tip
Paralysis is characterized by loss of movement, muscle function, and sensation. The patient is unable to function normally in the aftermath of a paralysis attack. The disorder affects people in different ways. It is either partial or complete. It afflicts one or both sides of the body. It arises in one or several areas and can either be short-term (post a stroke) or long-term (due to spinal cord damage). There are different types of paralysis such as Monoplegia, Hemiplegia, Paraplegia, and Quadriplegia. Some symptoms that are associated with paralysis include loss of memory, loss of hearing, clumsiness, drooling, and changes in behavioural patterns.
Why Physiotherapy for Paralysis?
Physiotherapy is recommended for people affected by paralysis for many reasons. Physiotherapy helps relax the muscles and boosts the flow of blood within the body. Patients are advised to use braces, splints, orthosis, and canes by physiotherapists to facilitate movement in their condition. Wheelchairs are also advised so that the patient can move about a little if they have lost sensation in the lower limbs.
In case of brain injuries, the practice can reduce the swelling and promote healing.
Paralytics are also given counselling sessions for boosting their morale. They are encouraged, educated by their practitioners and can go a long way in improving their condition.
Physiotherapy exercises are also useful for restoring lost strength in the afflicted muscles, which, in turn, prevents deformity in the limbs. Physiotherapy exercises can restore sensation and subsequently the movement in the affected area.
The health problems of the patients are also addressed during physiotherapy. Also, the underlying causes of the disorder are treated, and this helps in restoring mobility for the patient.
Physiotherapy treatment helps the patient to adjust to daily life after suffering a stroke. The efforts are directed towards making them independent. As part of the treatment program, the patients are advised about various aspects, including exercises, surgical procedures, medicines and other self-care methods. Physiotherapy produces results over time and is not an immediate solution to the problem.
Paralysis – What type of diet should you go for?
Physiotherapists advise the patients suffering from paralysis to eat a nutritious diet. Intake of B-complex vitamins is very important, such as vitamin-B12 and niacin, the patients can improve the functioning of their nervous system.
Essential fats are also recommended due to their anti-inflammatory properties and ability to restore the health of the nervous system. Some food sources of these nutrients include walnuts, flaxseeds, beans, bananas, pumpkin seed oil, potatoes, and lentils.
It is important to note that physiotherapy practices can help people with paralysis in several ways. Most importantly, the victims receive encouragement and counseling from the physiotherapists who guide them towards a treatment option that can help restore normalcy in their lives.
In case you have a concern or query you can always consult an expert & get answers to your questions!
4536
people found this helpful
Shared 5 months ago • Featured Tip
Back pain, whether it be localised or radiating, can be an impediment to a person's daily life. Usually, most cases of back pain resolve by themselves within a few weeks. However, if pain persists, the first course of action that a doctor will suggest before considering surgical options is physiotherapy. Physiotherapy has been proven to be very effective in treating back pain, if diagnosed correctly and treatment started early on.
A typical physiotherapy routine has the following goals which are usually achieved in phases –
Relieving back pain and reducing inflammation
Restoring normal range of motion
Restoring full function
Preventing recurrence
Physiotherapy usually combines passive treatments, which help to relax the muscles with active exercises designed to build strength and prevent the pain from coming back. When performed in the correct combination routinely, these treatments can provide substantial relief from back pain and help patients return to a pain-free, normal daily life.
Passive Treatments
Hot and cold treatments – Physiotherapists usually use an alternative routine of hot compressions and cold packs on the affected areas to help increase blood flow to the area and reduce any inflammation. This also helps remove any toxins which may have accumulated and relieve muscle spasms.
Deep tissue massage – The use of pressure to relieve the tension build up in the muscles helps ease muscle spasms and relax the whole back region. Massages also help provide relief to any strain or sprain which may be causing discomfort and pain.
Transcutaneous electrical nerve stimulation (TENS) – In this treatment, variable but safe amounts of electric current is used to stimulate the muscles. This decreases spasms and also increases the production of endorphins, which are naturally produced by the body to reduce pain sensations.
Active Treatments
In physiotherapy, active treatments involve exercises that will improve body flexibility, allow a greater range of motion, build strength in the back muscles and also improve core stability, endurance and posture.
The exercise routine is usually designed by the physiotherapist to meet the needs of individual patients, depending on various factors such as the diagnosis, lifestyle, medical history, and overall health.
Exercises generally start with simple stretching and gradually move on to more difficult exercises. These exercises include dynamic stabilisation exercises, core strengthening exercises and aerobic conditioning. The different exercises are meant for different purposes.
The physiotherapist will also teach the patient back exercises and posture control which form a part of 'self-treatment' that is meant to prevent a recurrence of the pain.
Physiotherapy thus can be an excellent option for the treatment of back pain. It is a natural, cost-effective, safe and efficient way of relieving pain and regaining control of the body's muscles without needing to undergo evasive surgical procedures.
In case you have a concern or query you can always consult an expert & get answers to your questions!
4141
people found this helpful
Shared 9 months ago • Featured Tip
Lower back pains may underline a host of diseases, some of the most distinctive being the degeneration of lumbar disc and strain of back muscles. If left unattended, these acute durations of severe pain can lead to further complications, beyond the scope of both active and passive physical treatment regimes. Hence, it is always recommended to attend to these minuscule symptoms as soon as they are detected.
How physiotherapy works wonders in lower back pains:
Physiotherapy is recommended when lower back pains are frequent or stretch for days at a time. Most medical works of literature, which shower their unanimous support in favor of physiotherapy for back pain, make note that physiotherapy relieves pain, as well as improves the functions, which are most likely to be affected by this disorder.
Pain emanating, following a surgery, is recognized as one of the most significant aspects where benefits of physiotherapy are more visible. Generally, patients are advised to undergo physiotherapy sessions after surgical procedures irrespective of age and gender, unless the move is contraindicated in specific cases.
Muscular spasms and muscle shrinking is a highly familiar phenomenon observed in individuals who are relatively less active. Muscle shrinking can often be attributed to very low usage of certain muscles, while muscle spasm can occur when neurons at the affected muscles are irritated. Physiotherapy is observed as both the first line as well as the second line of the treatment regimen in such occurrences; a routine for gradual and slow stretching is recommended by physiotherapists involving the muscles of legs, hips, abdomen and lower back, based on their intensity of pain.
Advanced stages of a physiotherapy treatment regime upgrade the simple stretching exercises to more rigorous ones like specific stabilizing drills, exercises involving balancing machines and/or exercise balls. This aspect of physiotherapy caters to the secondary spine muscles of the human body.
The area of the body considered to be the core of lower back pain (lower back muscles and muscles of the abdomen) requires more than just stretching or exercises involving machines. Workout focused on these core areas are based on a complex set of exercises, which may have to be improvised such that the aforementioned muscles absorb the maximum shock.
In addition to these conventional exercises, which are based on applications of gravity, some centers a different environment for individuals who are unable to perform activities in normal conditions. The concept of aquatic pools addresses the issue, and makes exercising quite an easy feat for the physically challenged individuals.
In case you have a concern or query you can always consult an expert & get answers to your questions!
4226
people found this helpful
Shared 10 months ago • Featured Tip
1.Tummy tuck in or Bracing the lower back, you can do these exercises in-
Standing- Exhale from mouth with pursed lips (blowing the candle), simultaneously pull your belly button towards your spine hold it for 3 to 5 secs. Repeat 10 times.
Sitting- Sit on a firm chair in tall relax sitting and repeat as above.
Lying- Lie on your back with legs bent so that feet lies flat on the bed. Repeat as above.
2. Pelvic tilt- Lie on your back as above and push your belly button towards the spine, roll the pelvis as you are trying to touch the pelvis with your face without lifting the pelvis from the bed. Hold it for 3 to 5 secs. Repeat 10 times.
3. Single leg raise-
Lie on your back as above. Straighten your one leg while other leg remains in bent position. Raise the straight leg up to 50 to70 degree at comfortable range and try to hold for 3 to 5 secs. Repeat 10 times.
1
person found this helpful
Hi lybrate-useryour rib pain could be because of constant cough. Pl take steam inhalation twice a day. Support the painful rib while coughing. Can use local painkiller ointment. Also do hot packs locally.
1
person found this helpful
View All Feed
Near By Clinics