About
Our entire team is dedicated to providing you with the personalized, gentle care that you deserve. All our staff is dedicated to your comfort and prompt attention as well.
...more
Our entire team is dedicated to providing you with the personalized, gentle care that you deserve. All our staff is dedicated to your comfort and prompt attention as well.
More about Anahat Multi Speciality Clinic
Anahat Multi Speciality Clinic is known for housing experienced Physiotherapists. Dr. Gaurav Tyagi, a well-reputed Physiotherapist, practices in Gurgaon. Visit this medical health centre for Physiotherapists recommended by 42 patients.
Timings
Location
45, Nathupur Road, DLF Phase-3, Sector-24
Sector-24
Gurgaon,
Haryana
-
122002

Get Directions
Photos (3)



Videos (3)
Doctor in Anahat Multi Speciality Clinic

BPT, MPT- Ortho
Physiotherapist
Services
Submit Feedback
Submit a review for Anahat Multi Speciality Clinic
Your feedback matters!
Write a Review
Patient Review Highlights
"Professional"
6 reviews
"Prompt"
1 review
"Well-reasoned"
2 reviews
"Helped me impr..."
1 review
"Thorough"
1 review
"Practical"
3 reviews
"knowledgeable"
3 reviews
"Sensible"
1 review
"Caring"
4 reviews
"Very helpful"
8 reviews
"Inspiring"
2 reviews
Reviews
Lagan
Apr 12, 2017
I saw Gaurav Tyagi clinic's advertisement in newspaper and that is how we referred him. I am almost my normal self post the treatment and for that my Gaurav Tyagi is the reason. Gaurav Tyagi has so much knowledge that for everything my family takes his reference. They took very nice care of me, i never felt that I am in a Anahat Multi speciality Clinic. Overall pain treatment was very effective. The Anahat Multi speciality Clinic is decorated very nicely and doesn't look like a hospital. Gaurav Tyagi is really like god send person. I was suffering from pain treatment. So many doctors I consulted, but his treatment was the best.
Rkhvan
Jul 7, 2017
It's been so long, I have lost all hope, but then I met Gaurav Tyagi and I am hopeful again that I will be fine. I was diagnosed with neck swelling. Even in case of emergency, the staff is always willing to help. Gaurav Tyagi is really like god send person. Gaurav Tyagi is well aware about innovative techniques to treat problems. I am so thankful that Gaurav Tyagi has given me the best advice and I am now finally able to get back to my normal self.
Prakher
Apr 4, 2017
Overnite my neck pain aggravated. He is very professional and is a really patient listener. Even though my problem was very big, the entire experience of undergoing neck pain treatment was very relaxing. The nurses at the Anahat Multi speciality Clinic were really helpful. He definitely is aware about the latest and advanced ways to treat serious cases. It was so quite pleasant in the Anahat Multi speciality Clinic.
Alagarasu
Aug 11, 2017
Even though I was fit and fine, it was shocked when I got to know that I have sciatica. Thanks to Dr Gaurav, I am much better now. I have consulted so many doctors but nobody till now was able to understand my concern properly, until i consulted Dr Gaurav. Its been more than 3 months now, and I have noticed considerable change in myself. The facilities available in the Anahat Multi speciality Clinic are very nice.
Chirayu
Aug 29, 2017
Over the period of time the knee pain treatment has helped me a lot. He is very courteous and behaves very aptly with elder patients. One of my colleague referred Dr Gaurav Tyagi. he has so much knowledge that for everything my family takes his reference. I am so happy with the results of my treatment, that I will surely recommend him to anyone gladly.
Laxman
Aug 7, 2017
I referred Dr Gaurav Tyagi for treatment for knee pain. I am so thankful that he has given me the best advice and I am now finally able to get back to my normal self. he has so much knowledge that for everything my family takes his reference. The overall atmosphere in the Anahat Clinic is very soothing.
Anshuman
Apr 15, 2017
I was suffering from acute shoulder pain for which I consulted Dr Gaurav. He is very professional and is a really patient listener. He has so much knowledge in the field of physiotherapy. During the treatment, he supported me a lot. And I am quite benefitted with this treatment. I owe him a big thank.
Vinay Babu
Dec 26, 2016
I found the answers provided by the Dr. Gaurav Tyagi to be very helpful. Very useful
Vikas Sinha
Jan 5, 2017
Dr. Gaurav Tyagi provides answers that are thorough. Thanks sir for your kind reply
Feed
Shared 1 month ago • Featured Tip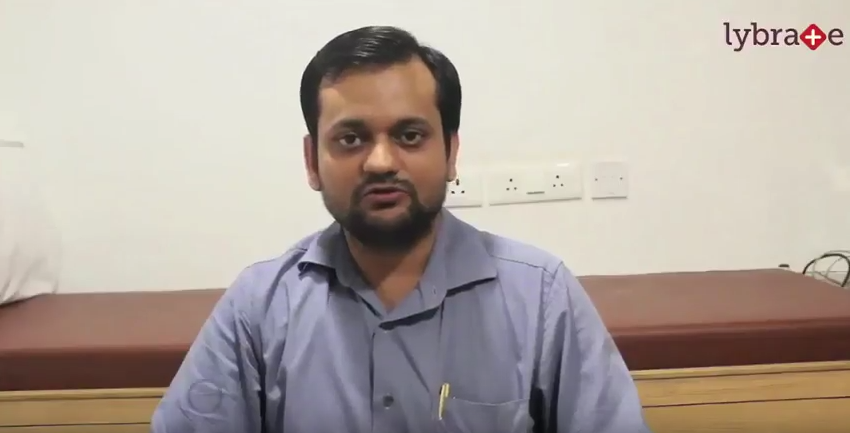 Hello,
I am Dr Gaurav Tyagi. I am head of department of physiotherapy anahat hospital gurugram phase street.
Today I will discuss about what we do here me and my team work here to benefit the patients we do not work just for temporary pain relief to the patients we try our best to provide best available treatment we work on specific muscles and joints to strengthen them so we prevent the further injury of the same issue for every patients we go for the sorrow investigation and the assessment of the patients after we provide our treatment this is the difference of many other centres and us so for further information about our treatment and charges you can visit us directly or you can give us a call so we can help you better.
4706
people found this helpful
Shared 1 month ago • Featured Tip
The sciatic nerve is one of the largest nerves in the body. It goes from the lower back all the way down to the base of the leg. When there is a disorder associated with the sciatic nerve, it is known as Sciatica.
Sciatica, however, does not necessarily need a surgery or a very elaborate procedure to fix the problem. Most commonly, it is treated simply by practicing a number of simple exercises. Here are some of the most common exercises prescribed to treat Sciatica:
Reclining Pigeon Pose: There are three main forms of the pigeon pose. These are sitting, reclining and then forwarding. It is recommended that if you have very recently started your treatment for Sciatica, then certainly you should go for the reclining pose. In this pose, you are supposed to hold your left leg in the air at a right angle to your back. Then, hold your ankle against the knee. Finally, repeat this stretch with the right leg as well.
Knee to Opposite Shoulder: In this stretch, the starting position is on your back side. You have to have your legs out and feet upwards. From this position, try to bring your right leg towards your left shoulder. Hold this for 30 seconds and then release and relax. Repeat this activity three times and repeat the whole procedure with your other leg. Only take your leg as far as it goes.
Sitting Spinal Stretch: At the start of this exercise, sit on the ground with your legs going straight outwards and your feet flexed in the upward direction. Pull your left knee and put it on the outside of your right knee. Finally, place your right elbow on the left knee, so that your body turns to the left. Hold for 30 seconds and then relax. Repeat the procedure with the other knee.
Standing Hamstring Stretch: Put your foot on an elevated surface such that it is above the floor, but not above hip level. Flex your toes forward such that your feet and legs are nearly in a straight line. Bend as far towards the foot as possible. However, do not stretch so far that you feel pain. Finally, repeat this procedure on the other side after release.
In case you have a concern or query you can always consult an expert & get answers to your questions!
4783
people found this helpful
Shared 3 months ago • Featured Tip
Frozen shoulder (also known as adhesive capsulitis) is a condition in which the shoulder is stiff, painful, and has limited motion in all directions. A person suffering from a frozen shoulder can be pretty uncomfortable.
Frozen shoulder treatment should be done immediately once it has been detected. Stretching exercises are considered as the best-frozen shoulder treatment exercises. A proper warm up becomes very necessary before any exercise.
Making the area warm by using a heating pad is one of the warm-up methods. However, a warm shower covers it all.
Physiotherapy for frozen shoulder includes various exercises that should be first confirmed by a doctor. There are a number of exercises for frozen shoulder. Some very important frozen shoulder exercises are listed below:
Pendulum Stretch: To start with, you can do the pendulum stretch. This dictates that the shoulders should be in a state of relaxation, initially, following which the arm which is affected should be allowed to hang down slightly. Once this is done, the arm is to be swung in a small circle i.e. about a foot in diameter. This is to be done consistently so that there can be a gradual improvement in the condition. As there is an improvement, the size of the circle can be increased and once the shoulder can take sufficient weight again, minor weights (up to five pounds) can be used.
Finger Walk: A simple exercise which can be done almost anywhere is the finger walk. What this exercise entails is that the person stands about three-fourths of an arm's length away from a wall and then places his or her fingers on the wall itself, at around the level of the waist. The fingers are to crawl or walk up the wall till the point that it becomes a little uncomfortable. While this is just one repetition, after the fingers have been lowered, it is to be done again. In order to have the best results in combating frozen shoulder, the finger walk exercise is to be repeated about twenty times in a day.
Towel Stretches: Towels do not serve a greater role apart from drying up post a bath or over the course of a visit to the spa, right? Well, this is not really true due to the fact that they can be used to even help with frozen shoulder! Indeed, towel stretches done by holding the towel with each hand across one's back. The arm which is normal should then pull the affected arm so it is stretched. As is the case with the finger walk, about 20 repetitions a day is ideal for good results.
If one goes a step forward and follows a regime of with all these exercises, the person suffering due to frozen shoulder will be back to normal in almost no time at all!
In case you have a concern or query you can always consult an expert & get answers to your questions!
4493
people found this helpful
Shared 4 months ago • Featured Tip
Neurological disorders are problems with any one or a combination of the central nervous system or any of its peripheral systems such as cranial nerves, neuromuscular junctions, and the autonomic nervous systems among others.

Some extreme examples of neurological disorders are:

- Dementia
- Alzheimer's disease
- Parkinson's disease
- Epilepsy
- Disorders brought on by strokes
- Multiple sclerosis and others

What is physiotherapy and how can it help?

Physiotherapy is a form of treatment where practitioners use physical forms of treatment such as massages, exercises, heat treatment and other controlled forms of external stimuli to treat physical disorders.

This method of treatment can be very effective in correcting neurological disorders.

Some of the physiotherapy techniques, which can be implemented to help patients, are as follows:
Electrical Stimulation: This method is commonly used to treat muscular problems, especially incurred after an accident or any other form of injury. In this method, controlled electric stimulation is given to specific nerve areas over the skin to stimulate them.
Heat treatment: This method involves applying heat to parts of the body such as joints or muscles where there is nerve or muscular damage. This treatment is especially effective for muscle related problems.
Ice or cold treatment: Vertically opposite to the principle of heat treatment, ice or cold treatment is used to contract muscles within the body. This is especially effective where inflammation needs to be controlled.
Manual therapy: Possibly the most common form of physiotherapy, this method employs massages, pressure points, stretching and hands on strengthening exercises and helps regularize nerve impulses to areas where they have been affected.
In case you have a concern or query you can always consult an expert & get answers to your questions!
4970
people found this helpful
Shared 4 months ago • Featured Tip
It is an established fact that regular physical exercise has wonderful effects on the overall health of a person. People of all ages can reap the benefits of exercise that take manifestation in all the various systems of the human body.

One such healthy effect of exercise is that it can help control blood sugar levels. For those who have been diagnosed with diabetes, exercise works like any other drug in keeping blood glucose at an optimal level. It also helps in preventing further health complications that may be caused by this condition, such as heart disease or strokes.

How does exercise control blood sugar?

Exercise affects the body's blood glucose levels in the following ways:
Exercising increases insulin sensitivity, which makes the body more capable of using insulin to take up available excess glucose in the bloodstream.
Muscle contractions during exercise stimulate the cells to use up glucose to produce energy.
Heightened cardiovascular activity while exercising burns through blood glucose a lot faster.
It is necessary to keep checking blood sugar levels at regular intervals, especially if you suffer from diabetes. Working out has different effects on different individuals, depending on the duration and intensity of exercise and the overall health and medical history of the person.

What are the best ways to use exercise to reduce blood sugar levels?

It is important to chalk out a suitable exercise routine that is tailored specifically to your individual needs. Consult a health care specialist or physical therapist for formulating the best possible workout regime for your specific requirements.

Most experts recommend engaging in moderately intense exercise for a minimum of 150 minutes in a week.

A few examples of activities that fall under this category are as follows:
Brisk walking
Cycling
Swimming
Squats and lunges
Stretching exercises
Yoga

One thing that diabetes patients should always keep in mind is that over-exercising must be avoided. Excessively strenuous workouts can lead to hypoglycemia (deficiency of blood glucose) which is a highly unsavory condition. In case you have a concern or query you can always consult an expert & get answers to your questions!
4530
people found this helpful
Shared 4 months ago • Featured Tip
Physiotherapy is an effective way to reduce various kinds of body pains. Physiotherapy includes massages, exercises, and heat treatments to relieve pain. This treatment is often recommended as the first option to treat back and neck pain. Physiotherapy is also used to rehabilitate patients after surgery. Different kinds of exercises included in this treatment are also useful to treat sports injuries. Here are some steps that you can take to relieve your body pain incorporating physiotherapy.
Get appropriate help - It is important to properly diagnose your condition before going for physical therapy. Seek help from a professional and if he/she recommends physiotherapy then only opt for the treatment.
Reduce your severe pain before exercising - If you are in immense pain, work to alleviate the pain before engaging in exercises. Cold/ hot therapy, massage, manual manipulation are some of the methods that can slowly reduce the pain. These are all part of physical therapy.
Exercise - Exercising has numerous health benefits including relieving back pain. As you age, your back tends to get weaker; it is important to workout to prevent future backaches. Stretching, strengthening and low- impact aerobics are ideal for this issue.
You can also try water therapy as water has a therapeutic effect on pain and makes your movements much easier than on land.
Observe your body's reaction to physical therapy - When you have just had a back or neck pain episode and try physical therapy you will feel some initial discomfort, it is expected. After you acclimatize yourself with the routine all kinds of pain will gradually diminish. The initial pain due to physiotherapy is caused because your muscles are stiff and they are being stretched the way they are not used to. However if the pain gradually increases you are probably not right for that particular kind of physical therapy.
In case you have a concern or query you can always consult an expert & get answers to your questions!
4436
people found this helpful
Shared 10 months ago • Featured Tip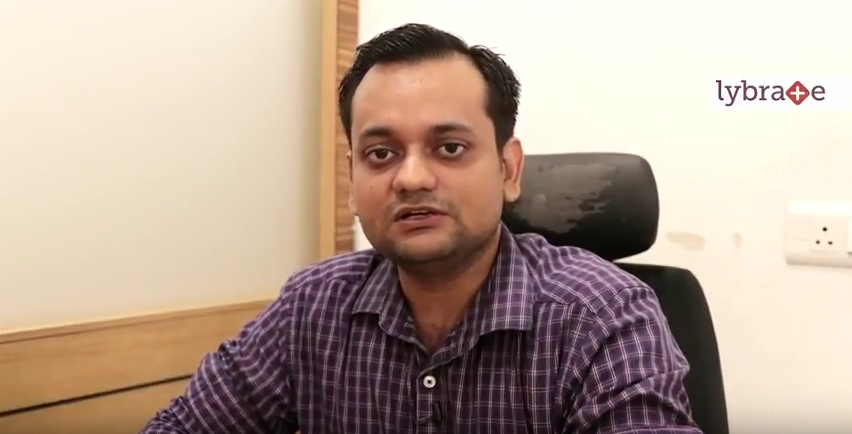 Hello, I am Dr Gaurav. I am senior Physiotherapist and HOD in Anaath Clinic. I have worked in different multi speciality Hospitals and and clinic before. I have around 10 years of experience. I this time, I have seen many kinds of cases. Today, I will discuss Spinal cord injury.
In Spinal cord Injury, patients generally do not go to Physiotherapist for a longer duration or they just go for few days in the starting injury phase. At that time they are not able to walk or depending upon their level of injury and everything. They might not able to take care of themselves also. But here we try to make them independent as much as they can to help them move their body accordingly. We try to make them stand. We try to focus on their sitting and their walking also. So, it will be more of the confidence increasing for those kinds of patients.
We generally prescribe patients to do movements and increase their strength and motivations. In this condition, if they do not move, there might be different kinds of serious problems like bed su, the stiffness of the joints which will again lead to major issues which will hinder their improvement and progress. So, we prescribe our patients to move as much as they can to help them and gain their mobility soon.
In our clinic, we are just not focusing to maintain the range of motion in their body. We focus to make them motivated, to help gain them the confidence so that they will be able to do their own work.
For any query or treatment, you can contact me through Lybrate.
3169
people found this helpful
Shared 10 months ago • Featured Tip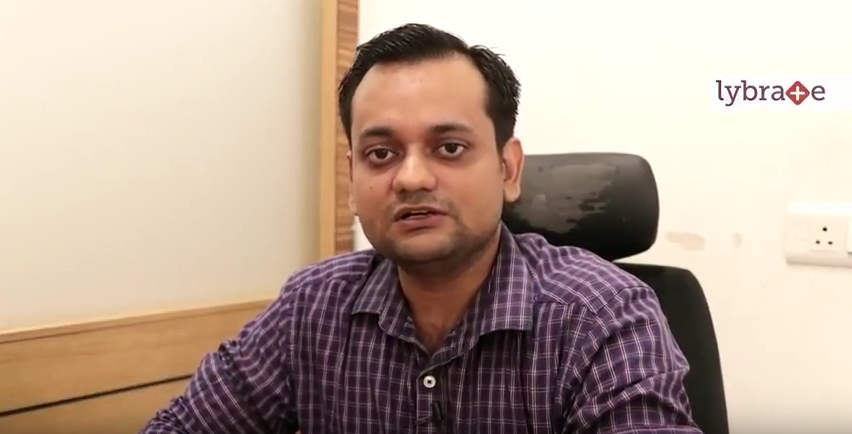 Hi, I am Dr Gaurav Tyagi. I am HOD of Physiotherapy in Anath Multispeciality Clinic, Phase-3, Gurgaon.
Today I am going to discuss the major things which nowadays every person is experiencing in their life. Because of the busy schedule, the work culture, the diet and the environment, everyone is facing issues of the spine injuries. It might be their neck pain, or it might be their back pain or anything regarding this.
But it happens mainly because of their body posture. Bad posture leads to weakness of the muscle and that lead to pain and dysfunction of the joints which will hinder their movement, give irritation, pain, inflammation or inability to move their body or to perform certain activities.
Here, we focus on maintaining and gaining the strength of the muscle so that the weakened muscle can be improved and help gain their mobility and to help do the routine work easily. For that, we have different techniques, different exercises and some kind of modality also. But e generally do it, manually. The modality does not go for long, it will help the muscle to get stronger and is better for a longer duration.
For any query, you can contact me through Lybrate.
2686
people found this helpful
Shared 11 months ago • Featured Tip
Aches and pains are often dismissed and left untreated for prolonged durations, unless there appear to be severe disruptions in one's daily routine. These pains and aches may serve as the first indication of something bigger, which is the reason that even minor pains must be diagnosed without losing any time. Often pains and aches, if diagnosed at early stages, can be treated using specific exercises, as recommended by physiotherapists. These exercises can be executed at any time of the day in a regular life, irrespective of the venue, time or environment an individual is in. They are meant to improve overall flexibility of muscles and joints, as well as improve body functions.
Rotations of the lower trunk: Bend your knees, rotate them in a to and fro motion such that the lower half of your body from the pelvis actually moves. This exercise should be done while you lie on your back.
Side stretch: Lie down on one side and pull the upper leg ankle towards the back with the upper hand. While performing this move, it should be ensured that you apply pressure on your thigh with your lower leg ankle.
Cat and camel: Arch your back towards the ceiling and the floor alternately after a fixed duration (for eg. 5 to 15 seconds), while keeping your body on your hands and knees.
Straight leg raise: Raise your leg upright, i.e. without bending, and point your toes upwards, while you are sitting up or lying on your back.
Hamstring stretch: If you wish to relieve yourself of low back pain, lie flat on your back, lift your leg and hold the back of your knee using both hands. This can be repeated about 8-12 times a day for quick relief.
Brace marching: This exercise suggests that you lie on the floor on your back with your knees bent. Raise your foot from the ground alternately such that your upper half of the body above the pelvis does not move.
Other exercises for addressing pains and aches:
Though there are a lot of other exercises available for addressing pains and aches. Yoga provides another simple approach. Poses such as the Cobra pose, Butterfly or Supported Warrior are especially helpful in addressing pains in joints beneath the pelvis. A great benefit of Yoga is the prospect of mental serenity and improved system functions such as respiratory and digestive functions. If you wish to discuss about any specific problem, you can consult a Physiotherapist.
5810
people found this helpful
Shared 1 year ago • Featured Tip
Frozen shoulder or adhesive capsulitis is one of the most common disorders of shoulders, usually observed in people aged above 35. Though there is no correlation between gender and age, this disorder seems to strike when the shoulder joint's fluid connective tissue becomes stiff and inflamed somehow, thus restricting overall motion and causing sessions of indescribable pain. Though the scientific community has not been able to come up with any explanation for the exact causes of such disorders, it is believed to be associated with past trauma or injury to the said area, and/or may involve some auto-immune components.
Exercises which can bring relief:
Finger walk: Facing a wall at a distance of three quarters of your arm's length, use your fingertips of the affected arm to reach the wall at your waist level. Use your fingers to slowly walk up the wall just as in a spider motion till the level you are comfortable.
Cross body reach: Use the unaffected arm to gently lift and turn the affected arm across the body; the shoulder should be stretched by applying gentle pressure on it.
Towel stretch: Use both arms to hold a towel of about 3 feet in length behind the back horizontally; using the unaffected arm, pull the affected arm upwards.
Pendulum stretch: Stand upright and then gently lean forward, using the good arm to support your weight. Let your affected arm hang low, such that free movements can be observed. Rotate your affected arm in a circular motion, preferably with a diameter of about a foot. 10 revolutions a day are ideal for beginners, which can later be increased. However, make sure that you are comfortable with this exercise, and allow your arm to move freely without stretching it forcibly.
Armpit stretch: Using your unaffected arm, lift the affected arm on a table/shelf placed at your chest level. Bend your knees gradually, stretch your armpit gently, and then slowly straighten it. Try to stretch a little further with each bend, without forcing it on your shoulder.
Inward rotation: Hook a rubber exercise band to a fixed position such as a doorknob; hold one end of the band with your affected arm such that your elbow makes a right angle. Gently pull the band about two to five inches towards your body, keep it for five seconds and then let it go.
Outward rotation: Use both your hands to hold a rubber exercise band such that your elbows make a right angle with the band. Pull your affected arm away from your body by about five inches, keep it that way for five seconds, and then gently let it go. If you wish to discuss about any specific problem, you can consult a Physiotherapist.
5539
people found this helpful
View All Feed
Near By Clinics

4.3
(

16

ratings)
Sector-24, Gurgaon,
Gurgaon
View Clinic

4.6
(

251

ratings)
Sector-24, Gurgaon,
Gurgaon
View Clinic