About
We will always attempt to answer your questions thoroughly, so that you never have to worry needlessly, and we will explain complicated things clearly and simply.
...more
We will always attempt to answer your questions thoroughly, so that you never have to worry needlessly, and we will explain complicated things clearly and simply.
More about Kumar's Neurology Center
Kumar's Neurology Center is known for housing experienced Neurologists. Dr. Vivek Kumar, a well-reputed Neurologist, practices in Ghaziabad. Visit this medical health centre for Neurologists recommended by 56 patients.
Timings
Location
5/C, Mahagun Mansion, Vaibhav Khand, apposite God green city Indirapuram
Vaibhav Khand
Ghaziabad,
Uttar Pradesh
-
201014

Get Directions
Photos (6)






View All Photos
Videos (1)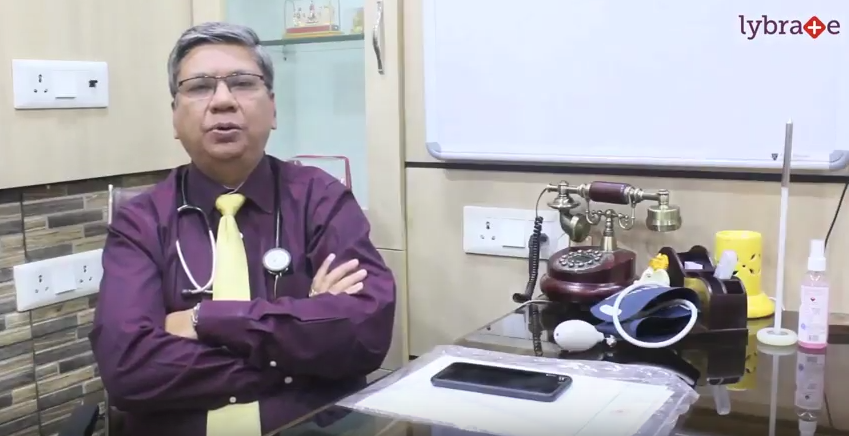 Hello!
I am Dr. Vivek Kumar, working as director neurology at Max Hospital Parparganj and Vaishali. Friends, today I want to discuss some important facts of about brain stroke. Do you know that brain stroke is the second leading cause of death in India and the most common cause of lifelong disability. Every 6 seconds, someone died due to brain stroke. In India, more than 15 lakh people suffered from brain stroke and almost as high as 6 lakh do not survive or develop lifelong disability. But the good thing is that the treatment options are there and we can treat the patient, we can save life and salvage or prevent disability, So, it is important to know what is brain stroke. Brain stroke are of 2 types.
Number: 1 is known as ischemic stroke which is due to blockage of an artery supplying to an area of brain. As a result, the area of brain doesn't receive any oxygen or nutrients. And starts to die. And ultimately develops an infa. 85% of brains strokes because of ischemic stroke. The second commonest cause is brain hemorrhage in which the artery supplying to an area of brain gets ruptured. It is known as brain hemorrhage and it affects around 15% of patients. But how to identify stroke. What are the symptoms of brain stroke? There are 5 ways in which a brain stroke patient can present. Number: 1, sudden weakness or numbness on one part of the body. Sudden weakness or numbness of face, arms or leg of one side.
Number: 2, sudden speech disturbance. Sudden inability to speak, sudden difficulty in word generation. Sudden inability to understand. So, a person may appear confused and he will not be able to speak or understand what has been asked to him. So, this is the second commonest representation.
Third, sudden inability to see from one or both the eyes.
Number: 4, sudden disturbance in balance. Sudden walking difficulty. Acahanak kisiko chalne me dikkat ho jana. Balance banne me dikkat hojana. Ye bhi brain stroke ka symptom ho skta hai. What is the fifth commonest presentation? That is sudden unexplained headache. Achanak sir dard ho jiska koi bhi karan pehle kbhi koi sir dard na hua ho. Vo bhi brain stroke ki vjha se ho skta hai. To ye 5 main symptoms hote hain jis trha se brain stroke present kr skta hai, jisko identify krna chaiye. Agar kisiko brain stroke hua ye 5 symptoms me se kisi ek symptom hota hai to hume kya krna chaiye? Now stroke is an emergency. If an artery gets blocked, every minute millions of cells died. And later the treatment started, the more cell death happen. Therefore, it is an emergency. Time is brain. So earlier the treatment, better the is the outcome. So, what are the treatment options? Now there is the treatment known as clot busting treatment which is know as thrombolytic therapy. which can be started in the first four and a half hours.
Kisiko abhi agar brain stroke hua hai, agar pehle saade chaar ghante k andar vo hospital phuchta hai, aise center me jhan pe stroke care ki facility available hai, to vhan pe CT krane k baad agar brain me koi leakage of blood nhi hai, brain hemorrhage nhi hai to aise patients me jisko hum ischemic stroke kehte hain, aise patients ko thrombolytic treatment se thik kia ja skta hai. Ye treatment hum 4.5 hours ke andar dete hain. Or jitna jldi ye dia ja ske, aisa nhi hai ki 4.5 ghante ka cut off hai to vo 4.5 ghante me jisko bhi hum ye treatment denge, usko fayda jyada hoga. Jitni jldi ye treatment dia jayega, utne kum cells dead honge. Or utna better outcome hoga.
To ye ek sabse aasaan or acha treatment available hai or hum isko de skte hain. Dusra treatment hai jisko hum mechanical thrombectomy kehte hain, joki 6 ghante k andar dia ja skta hai. Jiske taar dwara pehle angiography kia jata hai. Konsi artery kis jgha pe blockage hai, vo dekha jata hai. Or us jgha se clot ko extract kr lia jata hai ek retrievable stand dwara. Isko hum mechanical thrombectomy kehte hain. Jisme best result jitni jldi kia ja ske us se better response ata hai. Pehle 6 ghante k andar sabse acha response aata hai. Lekin kuch selected patients ko MRI ya CT profusion dwara select kr ke hum 24 ghante k andar ye illaj kr skte hain. Now if you want to know in detail, what is brain stroke, what is the best way in which we can treat patients of brain stroke. You can come over and discuss in detail about what is brain stroke, how we can fight successfully with this life threatening disease.
Thank You.
read more
Doctor in Kumar's Neurology Center

DM - Neurology, MBBS Bachelor of Medicine and Bachelor of Surgery, MD - Medicine
Neurologist
Services
Submit Feedback
Submit a review for Kumar's Neurology Center
Your feedback matters!
Write a Review
Patient Review Highlights
"Professional"
1 review
"Well-reasoned"
2 reviews
"Helped me impr..."
1 review
"knowledgeable"
2 reviews
"Sensible"
2 reviews
"Very helpful"
9 reviews
"Saved my life"
1 review
Reviews
Vinay Choudary D
May 29, 2018
Dr. Vivek Kumar provides answers that are sensible. I met with an accident before this condition hence this might be the case
Sankalp Krishna
Jun 22, 2018
So much experienced. Rare to find.
Verified
Jan 18, 2019
Good experience
Aditya Atri
Feb 5, 2019
Good experience
Verified
Feb 11, 2019
Cool Calm,
User
Jun 22, 2018
Very good
Maya Gupta
Apr 11, 2019
Good
Feed
DM - Neurology, MBBS Bachelor of Medicine and Bachelor of Surgery, MD - Medicine
Epilepsy is a disorder of the central nervous system, thus it is basically a neurological disorder. In this the nerve cell activity of the brain is disrupted and causes seizures along with episodes of unusual behavior along with the loss of consciousness. The symptoms of the seizure can vary and some people with epilepsy just stare blankly for few seconds when a seizure takes place, while some twitch their arms and legs repeatedly.
Symptoms of Epilepsy
As epilepsy is caused by the abnormal activities in the brain cells, seizures affect the processes with which the brain coordinates. Some signs and symptoms are:
Staring blankly
Confusion which is temporary
Uncontrolled jerking movements of the legs and arms
Loss of awareness and consciousness
Psychic symptoms
Mostly the symptoms vary depending on the type of the seizure. The seizures are further classified into focal and generalized depending on which part of the brain shows abnormal activity.
Focal seizures
When seizures are due to the abnormal activity of the cells in just one area then it is known as focal seizures. These seizures are of two types:
Simple partial seizures or the focal seizures without loss of consciousness. These seizures basically alter the emotions and the things like change in smell, look, sound and taste. These also result in the involuntary jerking of the body like the legs and arms, with spontaneous sensory symptoms like the tingling and flashing of the lights.
Complex partial seizures or the focal dyscognitive seizures. These seizures have a loss of awareness and consciousness. One might just stare blankly into space in this seizure and performs repetitive activities like swallowing, chewing, walking in circles and chewing.
Generalized seizures
There are six types of generalized seizures. These are:
Absence seizures, also known as petit mal seizures, are commonly seen in children and are characterized by subtle body movements like lip smacking and eye blinking and staring blankly into space. These also cause loss of consciousness.
Tonic seizures lead to stiffening of the muscles. These affect the muscles of the legs and arms and also cause to fall to the ground.
Atonic seizures are also called as drop seizures. These cause loss of control in the muscles, thereby leading to collapse or fall.
Clonic seizures are the rhythmic and jerking muscle movements. These affect the arms, face and neck.
Myoclonic jerks consist of sudden jerky movements affecting a part or whole of the body
Tonic-clonic seizures also known as grand mal seizures are very dramatic and lead to body stiffening, abrupt loss of consciousness, shaking and loss of bladder control and tongue biting.
3110
people found this helpful
DM - Neurology, MBBS Bachelor of Medicine and Bachelor of Surgery, MD - Medicine
Alzheimer's Disease is a neurological problem that is characterised by a cognitive decline and memory loss. It is a type of neurodegenerative dementia. The symptoms of Alzheimer's Disease include not being able to absorb and retain new information, lack of reasoning and judging, not being able to take on complex tasks, impaired visuospatial abilities, problems in reading, writing and speech, among many others. If a person has at least two of these symptoms in a debilitating manner, then the diagnosis can be made in favour of Alzheimer's Disease.
The main causes of Alzheimer's are shrinkage of the brain size and death of the brain cells. The immune system is also said to trigger this neurodegenerative disease.
Let us find out what medical science has found so far:
1. Connections
Many a times, in Alzheimer's disease, the memory and behaviour of the person changes because the brain is unable to make proper neural connections which can lead to memory loss of how a person behaved and the elements that formed the basis of the patient's cognition. Apparently, the immune system behaves in the same way within the brain and blocks the connection. This happens because there is constant communication between the brain and immune system along neurological lines, which is where the disease first emanates.
2. Inflammation
The brain is prone to inflammation or swelling that is not the normal kind. This inflammation happens as a result of the activation of the infection fighting neurotransmitters and the chemical changes that happen in the brain when an infection strikes. The inflammation usually happens in the plaques or clumps which the brain tries to protect. These clumps are made up of a protein called Amyloid. The immune system is responsible for creating this inflammation in the brain of the patient.
3. Pattern Recognition Receptors
Many of these receptors work in different manners and cooperate with each other to create a response in the brain. These PRRs can be found in the brain plaques, and they develop the signs of danger which further fuels the inflammation in the brain as a matter of protection.
4. Activation of Cells Linked with the Immune System
When the PRRs begin to respond, it basically activates the immune system and the cells of the same. This is the basic reaction that causes the changes in brain which then leads to the attachment of the protein to the tissue that is diseased, in which case Alzheimer's Disease starts. The inflammation that we had spoken about earlier basically happens in the nervous tissue.
It is important to recognise and act on the initial signs of Alzheimer's Disease before it progresses beyond one's control.
2976
people found this helpful
DM - Neurology, MBBS Bachelor of Medicine and Bachelor of Surgery, MD - Medicine
Coping with Parkinson's disease is not an easy task. Whether you or your loved one is suffering from it, the effect of the disease takes a toll. Other than the fact that it is a degenerative disease and the neurological condition deteriorates over time, the mental trauma that Parkinson's brings; not only to the patient but to the caregiver as well, is a whole chapter on its own. When you are taking care of someone who is suffering from
Parkinson's disease, it is natural that the emotional upheaval that you may go through will take a huge toll on your health and your mind. It is imperative that you prepare yourself thoroughly, whether you are the patient or the caregiver, about the disease and its treatments.
There is hardly any cure and treatment for the disease. It is still in its research stage and hence, often there is a strong sense of despair that sets in the mind of the patient and their loved ones. It is for this reason you have to prepare yourself to face and fight this disease.
Here are some tips that may help you to cope with the treatments of Parkinson's disease:
Educate Yourself: Educate yourself about every detail of the disease, specific to the type of Parkinson's that has affected you or your loved one. Ask questions, whether to your doctor or the nurses. Search through the internet, you will get plenty of genuine information. This is necessary as it will prepare you to face the future head-on. You will understand what you are dealing with and how much worse it can get.
Stay Active: If you are the one who is suffering from Parkinson's, then write it down as the golden rule – I will have to stay physically active. Staying active will keep your muscles active and there will be a steady functioning of the nervous system. Staying active gives you the benefit of keeping the muscles at work, ultimately fighting the main symptom of Parkinson's disease. Being physically active is also essential to have a good mental health, both for the patient and the caregiver.
Connect With People: Talk to people, your friends, family members, children, grandchildren and anyone you feel like. If you have any estranged relative, it could be a good time to reconnect. Have wholesome conversations that will influence happy thoughts and encourage you to think and ponder on happy memories. This is crucial as Parkinson's invites depression and you will have to tackle it vehemently.
Talk to a Mental Health Professional: If you feel that you are losing a complete hold of your life and your depression seems uncontrollable, it is time to visit a professional psychiatrist and seek his/her advice in dealing with your troubled mental condition.
3084
people found this helpful
DM - Neurology, MBBS Bachelor of Medicine and Bachelor of Surgery, MD - Medicine
What is Stroke?
A medical condition in which the blood supply to the brain is interrupted, hence prevents the brain tissues from getting enough oxygen and nutrients. In a matter of minutes, the brain cells tend to die.
What Are The Symptoms?
Paying attention to the warning signals is extremely important. It's important to watch the signs, if you feel that any of your friends or near and dear ones might be having a stroke. The longer you take to detect, the treatment options would also get affected accordingly. Let's take a closer look at the symptoms:
Person having problem with speaking as well as interpreting things : If you come across a person or for that matter, if you feel as if you are getting confused or eating up words while speaking, then it's a clear indication as well as a warning that a stroke is on the cards.
Facing trouble to see in one or both the eyes: Are you having a blurred vision or feel as if there are blackouts at short intervals or you are seeing double of everything around you, all these are signs that you might have a stroke in the near future.
Feeling numb or paralysed on certain parts of the body: Sudden numbness or paralysis is a very common symptom for anyone who are about to get affected by stroke. This actually affects one side of the body, where you are unable to move your hands, legs or feel anything on the mouth. At that time, it's important to try and raise both the arms over one's head. In such a situation, if one arm starts to fall, then might be on the verge of having a stroke.
Trouble while walking: People who are on the verge of having stroke, might stumble or feel a tinge of dizziness, resulting in loss of balance or lack of coordination. All these point towards a definite chance that the concerned person might get affected by stroke.
When Should You Go To Visit A Doctor?
There is need to seek for immediate medical attention as and when you notice any of the symptoms of a stroke, even if you feel there is fluctuation in them or seems to have disappeared. Taking prompt action is the need of the hour. You can do the following:
You can ask the person to raise their arms and notice if one of them drift downward or they are having problem in raising one of the arms.
To see if they are able to talk properly, you can say a phrase and ask him or repeat after you, hence notice if their speech is twisted or strange.
Tell the person to smile and notice whether one side of the face droop.
So we have looked at the aspects of the symptoms related to stroke and how could you get an idea if a person is about to get affected by the disease. In case you have a concern or query you can always consult an expert & get answers to your questions!
2719
people found this helpful
DM - Neurology, MBBS Bachelor of Medicine and Bachelor of Surgery, MD - Medicine
Triglycerides arehigh. Increase physical activity restrict intake of saturated fats. For tingling sensation consult a neurologist.
3
people found this helpful
DM - Neurology, MBBS Bachelor of Medicine and Bachelor of Surgery, MD - Medicine
Need to be evaluated for modification in drug treatment along with Physiotherapy and care of bedsores. Need to come to the hospital.
1
person found this helpful
DM - Neurology, MBBS Bachelor of Medicine and Bachelor of Surgery, MD - Medicine
Parkinson's disease adversely affects the way you move, as it is a neurodegenerative disorder. This happens when there are problems with certain nerve cells in the brain. These nerve cells produce an important chemical called Dopamine, which in turn sends signals to the region of our brain that takes care of the movement. This chemical help muscles to function smoothly and allow in carrying out one's daily activities. When somebody is suffering from Parkinson's disease, the nerve cells break down, thus hampering movements of limbs.
What Causes This Disease?
Over the years, a lot of research has taken place to find out the exact reasons due to which people get affected by Parkinson's disease but till now neither scientists nor doctors have been able to come up with any solution. They are thinking on the lines of aging or hAarmful chemicals in the environment, to be possible causes for this neurological problem. Sometimes researchers even feel that this could be a hereditary problem but there is no concrete evidence to substantiate this statement.
Symptoms Of Parkinson's
As discussed earlier, Parkinson's occur in aged individuals, when nerve cells break down, when the chemical called Dopamine is no longer able to send signals to the brain. You can easily recognize Parkinson's disease in any of your family members, if you come across certain symptoms, which are generally four of them:
Trembling or shaking of limbs and these tremors can affect different body parts like, hands, arms and legs.
Muscles become stiff, due to which it becomes tough for the affected individuals to move their limbs freely.
Due to stiffness of muscles, movement becomes slow and thus each and every activity of theirs takes much more time than usual.
People are unable to keep their balance and walk freely without any hindrance.
Generally, tremor is the first thing you would notice in a person and thus instantly get to know that the person might be suffering from Parkinson's.
Problems of constipation or facing difficult in swallowing tend to happen as the disease goes on to affect all the muscles in one's body.
During the latter stages, someone who has Parkinson's, might well have a blank expression to the face with problems being faced while trying to speak and other related issues. The symptoms of this disease usually start for people aged between 50 and 60 but at times, it can even crop up at an earlier stage.
Preventive Measures And Treatment
Let's take a look at how you can prevent yourself from getting crippled by Parkinson's Disease.
Unfortunately, as the disease is mostly age related, so after attaining the age of 60, if not from 50, there would be very few individuals who would not be the victims of Parkinson's.
Research has revealed that having less of dairy and red meat and consuming more of fruits, vegetables and high-fibre foods, thus maintaining a healthy diet, can protect people from the dreaded disease. In case you have a concern or query you can always consult an expert & get answers to your questions!
2832
people found this helpful
DM - Neurology, MBBS Bachelor of Medicine and Bachelor of Surgery, MD - Medicine
When you are a caregiver to a patient suffering from dementia, things can get pretty tough. Improving your communication skills will help you in maintaining a steady relationship with the patient. Your loved ones need you the most in this troubled time and you can follow these tips to provide your support for a dementia patient.
Create a positive atmosphere for interaction: Your body language and your approach, speaks a lot. So try to create a positive space for you and your loved one to interact in. Be pleasant and respectful and suppress your irritation and any kind of negativity.
Get the patient's attention: Try to cut off any kind of noise and distraction while you are speaking to the patient. Try to attract the attention and address him/her by their name. Identify yourself thoroughly and keep the communication strong so as to hold their attention.
Convey your message clearly: Avoid any complex language and jargons when you are communicating. Use simple words and sentences coupled with slow and distinct enunciation. Do not raise your voice, as it may startle the patient; rather keep your voice soothing.
Stick to simple and understandable questions: You should ask questions that can be answered in a simple 'yes' or 'no'. It's best not to ask any open-ended questions. Also, stick to one question at a time.
Open your heart, eyes and ears to the patient: Gather all your patience while conversing with your loved one. Try to understand them rather than listening to them. You can suggest words, prompt a reply or a feeling may be.
Assist in daily physical activities: Help your loved one to carry on with their life. Encourage them to do something that they may love. Remind them of each step on what to do next if they forget.
Be engaged at an emotional level: Your loved one may get agitated or upset and you need to distract and redirect them. In order to do this, you have to connect at an emotional level with the patient.
An affectionate response is essential: As patients often feel confused and anxious, it is essential that you respond to them affectionately and reassure them of the comfort and support that you are ready to provide.
Remembering the old days: In most cases, a dementia patient won't remember what happened a few hours back, but they hold a vivid memory of the old days. Try to pluck at them as that will keep your loved one engaged and active.
Sense of humor: Use a sense of humor as it helps your loved one to laugh along with you and be there in the moment.
In case you have a concern or query you can always consult an expert & get answers to your questions!
2704
people found this helpful
DM - Neurology, MBBS Bachelor of Medicine and Bachelor of Surgery, MD - Medicine
View All Feed