About
We will always attempt to answer your questions thoroughly, so that you never have to worry needlessly, and we will explain complicated things clearly and simply.
...more
We will always attempt to answer your questions thoroughly, so that you never have to worry needlessly, and we will explain complicated things clearly and simply.
More about Panchsheel Hospital
Panchsheel Hospital is known for housing experienced ENT Specialists. Dr. Tanmay Bansal, a well-reputed ENT Specialist, practices in Delhi. Visit this medical health centre for ENT Specialists recommended by 83 patients.
Timings
Location
C-3/63-A, 64-A, Wazirabad Road Landmark : Opposite Gokulpuri Police Station Wazirabad Road
Yamuna Vihar
Delhi,
Delhi
-
110053

Get Directions
Doctors in Panchsheel Hospital

MBBS, DNB, Diploma in Otorhinolaryngology (DLO)
ENT Specialist

MBBS, MS - General Surgery
General Surgeon
MBBS, DNB (Psychiatry)
Psychiatrist

MBBS, MS - General Surgery, Diploma in Medical Radioligy & Electrology
Urologist
MBBS, Diploma in Orthopaedics
Orthopedist
MBBS, MD - Medicine
General Physician
MBBS, MD - Paediatrics
Pediatrician
MBBS, Diploma in Orthopaedics
Orthopedist
Services
Submit Feedback
Submit a review for Panchsheel Hospital
Your feedback matters!
Write a Review
Feed
Nothing posted by this doctor yet. Here are some posts by similar doctors.
A kidney stone may not cause symptoms until it moves around within your kidney or passes into your ureter — the tube connecting the kidney and bladder. At that point, you may experience these signs and symptoms: Severe pain in the side and back, below the ribs. Pain that radiates to the lower abdomen and groin.
1
person found this helpful
It must b only due to weather changes. Drink hot to warm water. Avoid drinking cold water. Gargles of hot water with a pinch of salt. Also, if fever comes repeatedly, get CBC done.
2
people found this helpful
Vas Deferens. The vas deferens is derived from the mesonephric duct and connects the epididymis to the urethra near the point where the seminal vesicles empty and join with it to form the ejaculatory duct. This ejaculatory duct then passes through the prostate gland into the urethra.
1
person found this helpful
Yes, there are no side effects of taking multi-vitamins. Except keep noting for weight gain and increasing hunger. You must keep that in control unless you want to increase your weight.
1
person found this helpful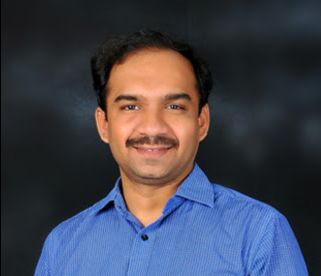 MD - Psychiatry, MBBS Bachelor of Medicine and Bachelor of Surgery
People experience different reactions with weed some develop intense fearfulness anxiety, hearing voices, behavioural problems with just one joint. Some find peace on smoking weed But on long term use weed causes decreased performance in job, studies by altering the brain circuits that are involved in memory processing, concentration and motivation. Weed is said to be gateway drug to other drugs, people who start using weed just don't stop with weed they will be hooked to other drugs. Take home message smoking weed is not good for mental health. As you mentioned people who smoke weed on long term prone to lung problems like COPD.
1
person found this helpful

Jawaharlal Nehru Medical College, Wardha, Nagpur, Ms- Ortho, Fellowship in Complex Trauma And Limb Reconstruction, FELLOW IN JOINT REPLACEMENT AND ARTHOSCOPY SURGERY
Plantar fasciitis is an orthopedic problem that gives rise to pain in the foot and heel due to strain or pressure on the plantar fascia. This is a ligament or connective tissue which lies in a flat band, connecting your heel with the toes and effectively, providing a basis for the motion of the feet in general. Inflammation, swelling and bruising of this tissue or ligament can lead to excessive pain in the heel.
Let us look at ways that can help you deal with this pain:
Rest: Taking rest and giving your feet a break from all kinds of strain inducing activities can help in relieving the pain. Also, you can keep your feet elevated to help in reducing the pain in the area.
Supportive footwear: Using pads within your shoes with gel built into them, or using specific footwear that help in walking without feeling too much of pain is a good way of dealing with Plantar fasciitis. The shoe inserts must be rubber, felt or plastic so that they are soft for your feet. They also give your heel and its arch good support, while Orthotics pulls the ligament so that there is less stress on the same. You can also pull on a pair of night flints which will keep the foot and the ligament stretched while you enjoy a good night of sleep.
Exercise: Indulging in mild muscle strengthening exercise that also involves stretching and heel hooks can help in alleviating chronic pain that you may be suffering from. Lie flat on your back and take a towel. Lift your leg and hook your foot into it. Now press against the towel and pull down the towel simultaneously. Repeat at least ten times per foot. This will give you flexibility and strength in the area.
Painkillers: Use painkillers only when absolutely necessary and with due advice from the doctor or Orthopaedic specialist. The use of Ibuprofen and other pain relievers can help in numbing the pain-inducing nerves in the brain and give you instant relief.
Anti-inflammatory drugs: Your doctor may prescribe anti-inflammatory medication that can bring down the swelling for more comfortable functioning when you are on your feet. Naproxen is one such drug that helps in bringing down the inflammation. Also, corticosteroid injections can relieve severe pain.
Surgery: Heel spur removal or Plantar fascia release are some of the surgical options for chronic and severe cases.
Taking care of your feet is a matter of ensuring that you look into the slightest discomfort and report the same to a doctor.
MBBS Bachelor of Medicine and Bachelor of Surgery, MS - Ophthalmology, DOMS
Cataract can be defined as the clouding of the natural lenses in the eyes. This is caused by the clumping of protein in the eye lens. Cataract is a common eye disorder and the leading cause of loss of vision in people who are past their fortieth birthday. Cataract can occur in one or both eyes. When diagnosed properly, cataract can be treated with surgery to prevent blindness.
Depending on where and how they develop, there are many types of cataract. The most common amongst these are:
1. Subcapsular cataract
These occur at the back of the eye lens. Diabetic patients are very susceptible to this kind of cataract.
2. Nuclear cataract
A yellowish-brown cataract that forms in the center of the lens is called nuclear cataract. This is usually seen in cataract caused by ageing.
3. Cortical cataract
Cataract in the lens cortex is known as cortical cataract. These are wedge-shaped and whitish in color. Spokes protruding out of these opaque wedges can be seen moving towards the center of the eye.
4. Congenital cataract
Though they are not common, babies can also have a cataract. Cataract formed at birth or within the first year of a baby's birth is known as congenital cataract.
5. Secondary cataract
Cataract is one of the known side effects of diabetes and glaucoma. Some steroids and medicines are also linked to cataract.
6. Traumatic cataract
If your vision becomes cloudy years after an eye injury, it could be a traumatic cataract. It can take several years for this to happen.
7. Radiation cataract
Exposure to radiation can also lead to cataract. This is seen sometimes in patients who have undergone radiation therapy to fight diseases like cancer.
Though the type of cataract might differ from person to person, the symptoms are usually the same. Some of the common symptoms of cataract are:
1.Blurred vision
2.Reduced night vision
3.Increased sensitivity to light and glare
4.Seeing halos around lights
5.Colors appearing faded
6.Double vision
A reading test is the first step towards diagnosing cataracts. This is followed by tests to measure eye pressure. Your doctor will also need to dilate the pupil to check the condition of the optic nerves and retina.
Surgery is the safest way to remove a cataract. Surgery is usually recommended when cataract begin inhibiting your daily life such as preventing you from driving, interfering with reading etc.
In most cases, this can be done as an outpatient procedure. The earlier it is diagnosed, the easier it is to treat. Hence, if you notice any of the symptoms mentioned above, get your eyes checked at once. The surgery is a day-care surgery only, so a person can go home the same day.
Tooth sensitivity is a condition when the nerve ending in the teeth are overly sensitive to hold hot and cold conditions. Drinking and eating hot or cold food may cause a sharp pain in the tooth. A material called dentin, which is what makes up the inside of your tooth, is protected by the enamel in the crown and the cementum in the root of the tooth. In cases when the dentin loses its covering, teeth may become sensitive.
Causes of sensitive teeth:
1. Inflammation caused by bacteria may lead to sensitive teeth.
2. Gum diseases such as gingivitis may cause the gums to retract and reveal the roots of your teeth.
3. Constantly grinding your teeth can cause the enamel to break down, which leads to exposure of the dentin.
4. Accumulation of plaque can cause sensitive teeth.
5. Various acidic foods such as lemon cause the enamel to be worn out.
6. Sensitive teeth are caused by decay of the tooth.
7. Various dental procedures such as teeth restoration and cleaning of the teeth cause the teeth to be sensitive.
Treatments for sensitive teeth:
1. You need to use dental products that contain fluoride. Fluoride products tend to decrease teeth sensitivity.
2. Restrict consumption of acidic foods such as lemon and some dairy products.
3. If you grind your teeth then start using mouth guard.
4. Follow proper dental hygiene, such as brushing and flossing on a regular basis to keep teeth sensitivity at bay.
5. You should use a toothbrush that has soft bristles so that the gum tissue is not affected while brushing.
6. You may use a toothpaste that has been made for people who have sensitive teeth.
7. You may apply fluoride varnishes to root surfaces that have been exposed.
8. You may cover uproot surfaces with white fillings.
9. Application of dentin sealers to root surfaces that have been exposed may help in preventing tooth sensitivity.
10. Laser is also effective to fix tooth sensitivity.
1
person found this helpful
It usually takes two to five days from infection to symptoms. Without treatment, symptoms of urethritis (inflammation of the urethra) and purulent (pus-containing) discharge peak within two weeks.
1
person found this helpful
View All Feed
Near By Clinics