About
Our goal is to offer our patients, and all our community the most affordable, trustworthy and professional service to ensure your best health.
...more
Our goal is to offer our patients, and all our community the most affordable, trustworthy and professional service to ensure your best health.
More about Orthoplus Hospital
Orthoplus Hospital is known for housing experienced Physiotherapists. Dr. Manoj, a well-reputed Physiotherapist, practices in Delhi. Visit this medical health centre for Physiotherapists recommended by 52 patients.
Timings
Location
RZ - B28, Dhansa Rd, Shiv Vihar Colony, Najafgarh, Landmark: Near Gopal Nagar.
Najafgarh
Delhi,
Delhi
-
110043

Get Directions
Doctors in Orthoplus Hospital
Services
Submit Feedback
Submit a review for Orthoplus Hospital
Your feedback matters!
Write a Review
Feed
Nothing posted by this doctor yet. Here are some posts by similar doctors.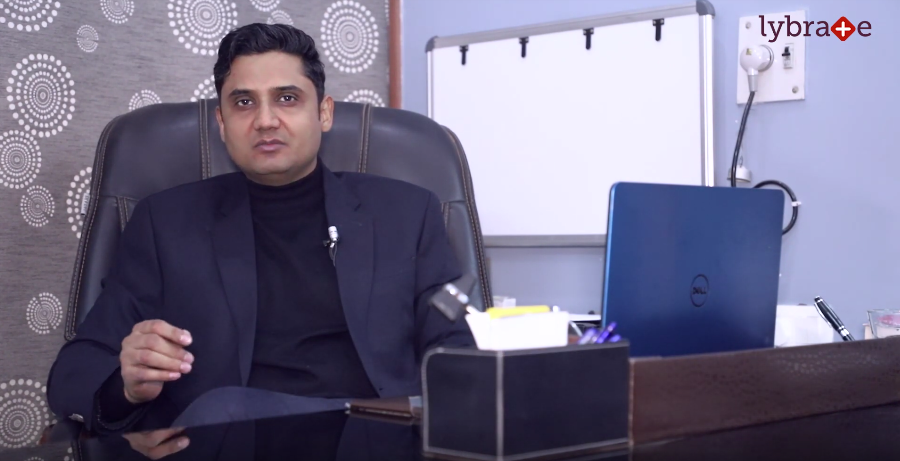 A stroke, also called cerebrovascular accident (CVA), cerebrovascular insult(CVI), or brain attack, occurs when a part of the brain is deprived of blood flow. When the brain cells are deprived of oxygen they begin to die. When brain cells die, the functions controlled by that part of the brain also stops, which results in different types of disabilities among stroke survivors.
1
person found this helpful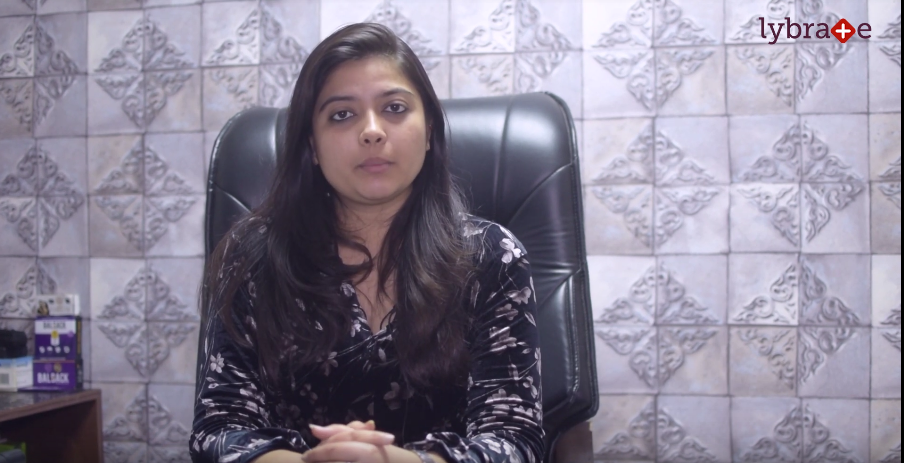 Are you experiencing problems with your periods because of hormonal imbalance? This condition, known as PCOD and PCOS, or polycystic ovary syndrome, may make it difficult for you to get pregnant, and unwanted changes in your appearance are also indicated. In most cases, women with PCOD develop small cysts in their ovaries.
2
people found this helpful
Miscarriage is termed as the loss of the fetus in or before 20th week of pregnancy. Medically, miscarriage is known as spontaneous abortion though the word spontaneous is more of a keyword as it is not an abortion.
Symptoms of Miscarriage
Miscarriage happens due to weakness, back pain, fever, abdominal pain along with severe cramps and bleeding which starts from slow to heavy.
Cause of Miscarriage
Common cause of miscarriage is when the fetus is known to have fatal genetic problems and these are not related with the mother. The other causes are:
- Infection, medical problems like thyroid and diabetes, immune system rejection, hormonal imbalance, abnormalities of the uterus, and physical problems of the mother.
If a woman is over 35 years of age, has thyroid and diabetes and has had an earlier miscarriage then that woman is at a high risk of getting a miscarriage.

Sometimes a miscarriage might take place due to the cervical insufficiency. This is due to the weak cervix, also known as the incomponent cervix, which is unable to hold the pregnancy. A miscarriage in this condition usually occurs in the second trimester. Though there are a very few symptoms in this but there might be a feeling of sudden pressure that the water is going to break and tissues from the placenta and fetus are released without any pain. This can however be treated by a stitch in the cervix at 12 weeks.
This stitch helps to hold the cervix until the full term is completed. If it is first pregnancy and cervical insufficiency is diagnosed then also a stitch can be applied thus resulting in full term and avoiding miscarriage.
Diagnosis of Miscarriage:
- The doctor does a pelvic test, an ultrasound and blood tests to confirm a miscarriage
- Blood tests are done to analyze the pregnancy hormone hCG. This is monitored regularly if miscarriage is suspected
- Genetic tests, blood tests and medication are important in women who have a history of prior miscarriages
- Pelvic ultrasound and hysterosalpingogram are tests which are done when there are repeated miscarriages
- Test like hysteroscopy is also done. In this the doctor observes the inside of the uterus with a device which is thin and like a telescope. This is inserted in the vagina and cervix.
- If the cervix is dilated, then the woman might be diagnosed with an incompetent cervix and this can be corrected by cerclage - a procedure done to close the cervix.
- If the blood type of the pregnant woman is Rh negative, she is prescribed a blood product called Rh immune globulin (Rhogam). This prevents from forming antibodies which could turn to be harmful for the baby.
During the natural course of events, a women's body starts its reproductive phase with menarche and at about 50 years of age, attains menopause. This is when the reproductive function ceases and the ovaries stop producing the hormone estrogen and progesterone. In some cases, for various reasons including medical, the ovaries stop functioning earlier, and this is medically termed early or premature menopause. Menopause that occurs before 40 years of age is termed premature menopause; it is due to primary ovarian insufficiency and occurs in 1% of the women. If it occurs between 45 to 50 years, it is termed early menopause.
Causes: Normal ageing, family history, genetic disorders, autoimmune disorders, toxins, and surgery are some reasons that could lead to premature menopause.
Effects: Estrogen and progesterone have a lot of beneficial effects on a women's body. Reduction in their levels leads to some of the below changes:
- Emotional changes like mood swings, irritability, and in some cases depression, especially in premature menopause.
- Irregular cycles before complete cessation of the menstrual cycles.
- General mucosal dryness leading to vaginal dryness, dry skin, dry eyes.
- There also would be urinary incontinence and reduced sex drive due to reduced hormone levels.
- For women who still would want to have children, infertility would be a big cause for concern. This could lead to other emotional issues, worsening the depression.
- Osteoporosis - Bones lose their density and get weak and are more prone to fracture.
- Cardiovascular health - Post menopause, women are more prone to heart attacks and stroke. Though not fully proven, this is believed to be true as the good role that estrogen plays on blood vessels is negated with menopause.
- Accelerated ageing - Menopause leads to accelerated damage of genetic structures, thereby leading to faster ageing. This also leaves a feeling in the women of being less attractive and less desirable.
There is also a good news, that after menopause women are at lesser risk of cancer - especially breast and ovarian.
It is not easy for women to handle premature menopause. The body undergoes some changes much earlier than expected, and it requires a lot of support and caring and comforting to come to terms with it - especially if associated with infertility or chemotherapy for cancer. Emotional issues of not being able to have children and feeling less attractive require frank talks to boost the person's confidence and increase self-worthiness.
It is easier said than done, but one of the key ways to handle premature menopause is an open discussion.
1
person found this helpful
What is Chronic Kidney Disease?
Chronic Kidney Disease (also known as Chronic Renal Failure) is the progressive loss of kidney function occurring over a span of several months to several years and is characterised by the replacement of kidney architecture with interstitial fibrosis.
Chronic kidney disease is classified into five stages on the basis or proteinuria (presence of protein in large amounts in the urine) or Glomerular Filtration Rate (GFR) - 1 being the mildest with no distinct symptoms and 5 being end stage renal failure.
Causes and Risk Factors of Chronic Kidney Disease-
The various reasons (called risk factors) that can increase chances of Chronic Kidney Diseases are:
Family history heritable renal disease

Older age, smoking

Autoimmune disease

Past episodes of acute renal disease
The direct causes of Chronic Kidney Diseases are-
Diabetic nephropathy (leading cause)

Hypertensive nephropathy

Glomerulonephritis (swelling of the glomerulus in the kidneys)

Reno-vascular disease (ischemic nephropathy)

HIV-associated nephropathy

Transplant allograft failure

Exposure to drugs and toxins
Diet that you must maintain in Chronic Kidney Disease-
It is essential to make dietary as well as lifestyle amends once you are diagnosed with CKD. The main purpose of this diet is to maintain the levels of carbohydrates, fluids and minerals. This is done to prevent the buildup of waste products in the body as the kidneys are unable to fulfil its function properly.
It is recommended to refer a dietician who can make you a diet chart that helps you adhere to your diet.
Here is a list of food items that you may avoid or may consume if you are suffering from Chronic Kidney Disease:
Carbohydrates : Carbohydrates are a good source of energy. If the intake of protein has been restricted, then it is recommended to replace that with carbohydrates as a source of energy. Fruits, vegetables, grains and bread can be consumed as they are rich source of fibres, minerals and various types of vitamins. You can indulge in some hard candies or sweets as well.

Fats: Fats can provide a good amount of calories as well. Ensure that you only stick to healthy fats such as the monounsaturated and polyunsaturated fats that are good for your cardiac health.

Reduce your phosphorus intake: A diet with no more than 800 mg of phosphorus can help reduce the risk of too much phosphorus building up in your blood. Limit intake of foods with high levels of phosphate or phosphate additives such as organ meats, whole grain breads, processed foods, cola beverages, cheese, dried beans, liver, peanut butter, dairy products and chocolate. Many beverages and processed foods have these additives. Other high-phosphorus foods to limit include:

Cheese
Chocolate
Ice cream
Legumes
Nuts
Seeds
Yogurt

Monitor your potassium levels: Usually, potassium is not restricted in stage 3 CKD unless lab tests show potassium is too high. Your doctor may make medication changes or prescribe a low-potassium diet. Reduce an elevated potassium level by limiting some high-potassium foods and potassium chloride (found in salt substitute and many low-sodium processed foods), such as avocado, bananas, cantaloupe, honeydew, legumes, milk, nuts, potatoes, seeds, tomato products and yogurt. Some high-potassium foods to limit or avoid include:??

Avocado
Bananas
Cantaloupe and honeydew melon
Dried fruit
Legumes
Milk
Nuts and seeds
Oranges and orange juice
Potatoes
Pumpkin and winter squash
Tomato products (juices, sauces, paste)
Yogurt

Proteins: Usually, before undergoing dialysis, it is recommended to adhere to a low-protein intake diet. However when you are undergoing dialysis, it is necessary to consume a certain amount of protein. This detailed information can be obtained from your dietician.

Fluids: In the early stages of CKD, your fluid intake is not monitored. But as the disease progresses, you need to check your intake of fluids as too much fluids may accumulate in your body and create pressure on your kidneys.

Sodium Or Salt Intake: Keeping a check on your salt intake reduces the risks of high blood pressure. Also, having food low on salt can reduce your thirst and prevent fluid retention in your body.
Sinusitis is an irritation or swelling of the tissue covering the sinuses. Healthy sinuses are loaded with air. But there are times when they get blocked and loaded with fluid. In such cases, germs can develop and cause an infection. Due to this infection, your nose gets heavily blocked along with you sinuses and might make it difficult for you to breathe.
Conditions that can bring about sinus blockage include the following:
Allergic rhinitis (swelling of the lining around the nose)

Little developments or growths in the covering of the nose called nasal polyps

A deviated septum (a shift in the nasal cavity)
Here are some of the ways you can get rid of sinusitis naturally:
Stay Hydrated: Drink a lot of water, soup or broth, along with juices with no added sugar and hot tea. These liquids will disperse bodily fluids and drain it from the disturbed sinuses.

Salt Water Rinse: In case you suffer from sinus infections often, invest in a neti pot. This helpful container makes it simple to hydrate your nasal tract, getting out undesirable bodily fluids and any contaminants you may have breathed, an which may have been caught in the nasal cavity.

Turmeric/Ginger Root: Turmeric root is an excellent fragrant spice found in most Indian and Middle Eastern dishes. Turmeric not only contains the regular calming and anti-inflammatory curcumin, it is also an antioxidant. When it is mixed with hot ginger ale and blended with hot tea, this mixture can remove excess fluid from the clogged nasal sections, ease sinus pressure and make you feel better.

Spicy Food: Spicy ingredients such as mustard, hot peppers, curry, horseradish, and masala in one's food may help in clearing sinuses. In case you like spices, think about including some hot flavours to your food to open your nasal entries.

Apply Warm Packs: You can use a warm pack to keep the nasal tissues damp. Also, fill a round bowl or pot with steaming water and place your face over it with a towel around your head to inhale the steam in. This will open up your sinuses and make an easy path for fluid drainage.

Take a Steam: High temperature water vapour can saturate the sinuses. Sprinkle a couple drops of eucalyptus or menthol in the shower or bath and steam up your bathroom. A hot shower can also relax the bodily fluid as well as the mucus and debris that are stuck inside your nose.

Apple Cider Vinegar: Apple cider vinegar is not only powerful in disposing off sinus issues; it can also be used for different skin and hair issues. What it does essentially for sinus infection is that it clears up the nose so that the bodily fluid can be removed quickly.
MBBS Bachelor of Medicine and Bachelor of Surgery, MS - Orthopaedics, Fellowship In Joint Replacement, Fellowship In Minimal Invasive Subvastus Knee Replacement
Human bones are continuously being removed and formed, which is necessary for its proper maintenance. However, in certain cases, especially with aging, some bones and joints will be worn down to an extent where the body will not be able to reform them. This is especially true in the case of hips, which may become worn due to age or other problems within the body.
Hip replacement surgery:
When this happens, a hip replacement surgery can be performed to replace the original joints with a prosthesis or artificial hip, which is usually made out of metal or a specially formed composite material or even a combination of the two. Along with other parts, it replaces the natural hip with an artificial hip to restore mobility and other related functions.
Benefits of hip replacement surgery:
Lessening hip pain: This is one of the major factors as well as symptoms of requiring hip replacement surgery. Due to the grinding down of the bones, even the slightest movement causes pain and after the surgery and the recovery period, the pain is lessened.
Correction of bone deformity: When the bones grind down and are abnormally reformed, deformities may occur reducing mobility. Artificial hips will ensure that deformities are corrected and resulting problems are thus eliminated.
Return to normal activities: This is possibly one of the primary advantages of this surgery, although it entails a long recovery period. However, most patients can get back to their normal activities and are able to resume a pain free life.
Ability to have painless sleep: Many people who suffer from hip displacements or bone deformities are not able to sleep properly due to pain. After the surgery and the recovery period, they can return to normal functions and habits, thus are able to sleep properly.
Leg strength increase: Many patients tend to have an increase in their leg strength as one side of the hip tends to become very weak due to bone problems before surgery. After surgery and recovery, the same side tends to have an increased strength due to the implant.
In most cases a lifelong solution to hip problems: As the hip replacement prosthesis is made out of metal and if the operation is successful, it usually tends to last till the end of a person's life and this area usually doesn't tend to have problems again.
You might be an elite athlete or just a commoner. There is always a possibility for you to develop back pain while carrying out your daily activities. You might not be aware, but regular activities—like sitting at the computer, running on the treadmill or simply crawling into your bed for a good night's sleep—can affect the health of your spine. You are always at the risk of damaging your spine. These damages lead to back pain. It has been found that faulty postures can cause back pain by causing straining of the back muscles, injuring the tendons and damaging the vertebrae or ligaments. Back pain can be caused due to the overuse of a particular activity or for undertaking a new activity. Besides all these possibilities, most people put the blame on their discs for back pain.
The human spine is composed of 24 bony vertebrae. These are placed one on top of the other. There is a thin intervertebral disc between each vertebrae. These discs look like jam doughnuts. They are made up of a hard outer shell known as the annulus fibrosis. They have a soft, jelly-like inner core known as the nucleus pulposus. They are shock absorbers.
What Happens To The Discs When An Injury Occurs?
The jelly-like softcore in the discs can often get shifted as a result of the accident or injury. Thus, the discs become a reason behind back pain. The pain could be due to the problems with the disc while carrying out tasks like —
Prolonged sitting

Bending

Lifting

Twisting

Pulling
Symptoms Of Disc-Related Pain:
Symptoms tend to vary due to the nature of the injury and the damage caused. However, some common symptoms have been listed below:
Localised back pain

Pain in thighs, lower legs and feet

Tingling sensations

Numbness or muscular weakness
Treatment-
It is best to consult a doctor to know about the treatment needed for back pain related to disc. Initial treatment after detection of the problem includes the following ways:
Intake of non-steroidal anti-inflammatory and pain medication.

Application of heat and ice packs.

Home exercise program as suggested by the doctor.

Practicing of core and lumbar strengthening exercises.
One must stop movements that aggravate the pain and don't take difficult physical activities. You must take adequate rest to set things right.
Do You Need Any Surgery?
It is not always needed for all disc related problems. Most issues with the disc vanish after a week. Surgery is sought only after nonsurgical treatments prove useless. The decision must be taken by a doctor.
Are you unhappy with the results of shaving, waxing or tweezing for removing the unwanted hair from your body? You should opt for laser hair reduction for this purpose, which is considered to be much more effective than the regular methods. Laser hair reduction is a very common cosmetic procedure which is undertaken popularly.
It involves the exposure of your body hair follicles to beams of highly concentrated laser light. The pigments present in your follicles absorb this light, which results in the destruction of the hair.
Benefits of Laser Hair Removal-
Lasers are quite effective in reducing unwanted hair from areas such as the legs, face, arms, underarms and other different body parts. The various benefits of laser hair reduction include the following:
Precision: Lasers can target dark, coarse hairs selectively without causing any damage to the surrounding skin.

Speed: Every pulse of laser takes less than a fraction of a second, during which many hairs are treated together. The laser is capable of treating an area which is the size of a quarter within a second. Areas such as the upper lips take less than one minute to be treated, while large areas may require an hour.

Predictability: The results of laser hair reduction are highly predictable and most people get to have permanent hair loss after undertaking three to seven treatment sessions.
Procedure-
Your hair, which will get treated is usually trimmed to a few millimeters above your skin surface. The laser device is adjusted according to your hair colour, thickness and location.
You will be made to wear proper eye protection, depending on the type of laser being used. The outer layers of your skin are also protected using a cold gel or a cooling device. This helps the laser to penetrate your skin. After this, a full pulse light is exposed to the area concerned. After completion of the process, you will be given ice packs, cold water and anti-inflammatory creams for easing any discomfort you feel.
For a few days after a laser hair reduction session, your treated skin area may look and feel like a sunburn. You need to apply moisturisers for healing. You can wear make-up if the treatment has been undertaken on your skin. The treated hair falls out within the next month. You should wear sunscreen for preventing colour changes on your treated skin area. In people with a dark complexion, blisters are sometimes likely.
View All Feed
Near By Clinics