About
Customer service is provided by a highly trained, professional staff who look after your comfort and care and are considerate of your time. Their focus is you.
...more
Customer service is provided by a highly trained, professional staff who look after your comfort and care and are considerate of your time. Their focus is you.
More about Apex Citi Hospital
Apex Citi Hospital is known for housing experienced Ophthalmologists. Dr. Sanjay, a well-reputed Ophthalmologist, practices in Delhi. Visit this medical health centre for Ophthalmologists recommended by 65 patients.
Timings
Location
D-440, West Vinod Nagar, Hanuman Road, Landmark: Near Nazzir Hotel.

Get Directions
Services
Submit Feedback
Submit a review for Apex Citi Hospital
Your feedback matters!
Write a Review
Feed
Nothing posted by this doctor yet. Here are some posts by similar doctors.
MBBS Bachelor of Medicine and Bachelor of Surgery, MD - Anaesthesia, PDCC - Pain Management, Fellow of Interventional Pain Practice
Pain Management Specialist, Delhi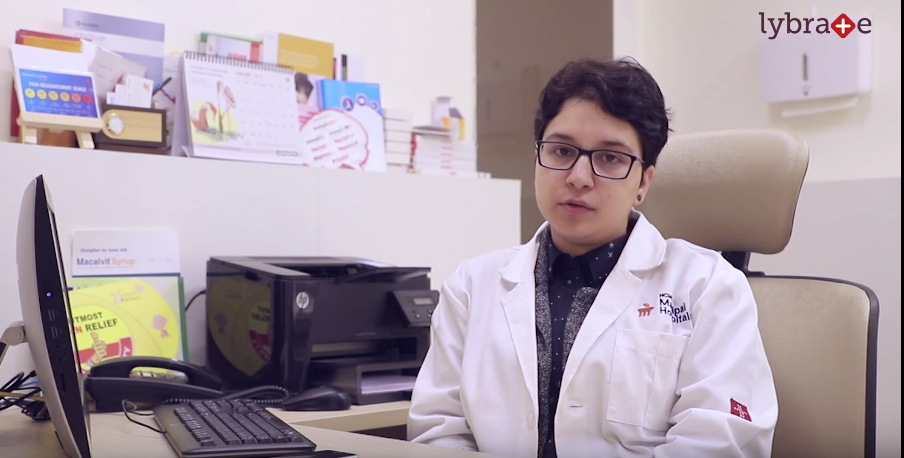 Persistence of pain even after full healing of an affected area after injury or ailment is known as chronic pain. Chronic pain can also occur due to an undiagnosed underlying condition within the body. Any form of pain which lasts for more than 6 months can be categorized as chronic pain. Chronic pain might be continuous or episodic, excruciating or mild, totally incapacitating or merely inconvenient.
1
person found this helpful
Well it is known as PMS premenstrual syndrome where in ladies experience engorgement of breasts with pain or tenderness may sometimes lead to anxiety, mood swings It is during ovulation phase when there is miss- matching or change in oestrogens/ progesterone level preparing ovaries to release egg and preparing uterus for shedding of thickened endothelial linning of uterus to start menstruation - lead to breasts tenderness Broad-spectrumaly it is the hormonal changes that lead to this discomfort.
1
person found this helpful
Steroid based ointments if applied for a longer period with out under the supervision of a doctor can definitely harm.
1
person found this helpful
Dear Lybrateuser, - Your problem could be due to a hemorrhoid or a fissure since bleeding is there on defecation - avoid constipation & straining at stools - have plenty of oral fluids including 8-10 glasses of water per day for proper hydration - avoid fried, spicy & junk foods - apply Anovate cream before & after defecation - have a fibre rich diet including fruits, vegetables, whole grains instead of refined ones, beans, lentils, pulses, sprouts, nuts such as almonds, walnuts, pista, cashews & peanuts, figs.

MBBS, CCEBDM, Diploma in Diabetology, Diploma in Clinical Nutrition & Dietetics, Cetificate Course In Thyroid Disorders Management (CCMTD)
lybrate-user ji, Thanks for the query. Madam it would have been better if you had mentioned actual TSH levels, because I am not sure what is "normal" according to you. It should be around 3 to 4 mU/L, at that level most of the symptoms related to hypothyroidism. As regards the spots on the forehead, first is to get TSH down to normal. Then if the problem persists please do see a skin specialist. Your weight seems to be pretty high, with a BMi of 26.95 kgs/Sq meter (normal < 23 kgs). Your ideal body weight should be around 58 kgs or so. Thanks.
1
person found this helpful
1. Take home cooked, fresh light food. Take a lot of green vegetables n fruit. 2. Increasing the fibre in your diet is known to be as effective as injections for preventing further problems 3. Increasing your fluid intake which can help prevent further problems with haemorrhoids 4. Avoiding straining and constipation which is the most useful thing patients can do to prevent the problem coming back. If the fibre content of your diet is not sufficient to keep your stools soft, then a fibre supplement can help. 5. Maintain active life style 6. Curd is good for u. 7. Avoid fast foods, spicy n fried foods Homeopathy has very encouraging results. Consult online with details.
1
person found this helpful
Male infertility is when the male is not able to get a fertile female pregnant. Though not openly admitted, it is an extremely common condition. For a man, it is highly hurting to the ego when it is identified. Given the discrete nature of the topic, it is difficult both for a man to admit that he could possibly be the reason the couple is not able to conceive. If that happens, the next challenge is to get them to undergo treatment.
With times, things are changing and more men are open to getting tested. The changed lifestyles are also contributing to male infertility, and the incidence has risen by a couple of percentages.
Causes: Male infertility is caused by a variety of issues leading to poor sperm quality and/or quantity, ranging from:
Sperm production, which can be reduced in numbers.
The quality of the sperm could be poor, with reduced mobility being extremely common. When this happens, they are not able to travel up the uterus and penetrate the egg.
Erectile dysfunction, where the erection is too soft or short for penetration into the female
Premature ejaculation, where the sperms are released very soon before they can enter the female.
In addition, lifestyle causes are another major cause of male infertility. These include smoking, increased stress levels, alcohol abuse, lack of exercise, poor dietary habits, and increased junk food.
Management: Male infertility is not as easily accepted as female fertility, though it is the cause for the couple's inability to conceive in about 50% of the cases.
Once identified and accepted, treating male infertility is quite easy compared to female infertility. In order of progression, the treatment modes are listed below.
Counseling: In most cases, a sexual counseling session with the couple can help iron out performance anxiety and help build trust and frankness in the relationship. In many couples, this helps in overcoming the problem. Given the discrete nature of the topic, it takes time for a couple to get to know each other. There is also the male performance anxiety which can lead to poor performance. All this needs some time and some external help, which can improve the sexual compatibility and overall relationship.
Hormonal therapy: This is another simple and effective way to manage male infertility. Topical or systemic androgens can help in treating male infertility.
Surgery: In worse cases, where there are blocked sperm tubes, surgery may be required to unblock them.
In vitro fertilization: In couples whom none of the above work, IVF could be used to help in conception.
Male infertility needs to be accepted and then it becomes easier to treat.
1
person found this helpful

MBBS, MD - Obstetrics & Gynaecology, Fellowship In Minimal Access Surgery
The term infertility in females explains a wide range of disorders but in order to simplify things, lets' just say, infertility in women is a condition in which women are unable to conceive. There are numerous reasons that can be responsible for this situation and although some are preventable or curable, most others have no specific cure or treatment.
Ovulatory Disorders
One of the most common reasons for infertility is an ovulatory disorder. Almost 30 percent of female infertility is caused due to this reason. 70 percent of such infertility is treatable with drugs such as Reprones/Menogan and Clomiphene. Here is a list of causes of failed ovulation-
Disruption in the complex hormonal balance.

Ovaries fail to produce mature eggs. Polycystic ovarian syndrome is the most common disorder causing this problem. This syndrome has reduced FSH production and increased production of LH, Oestrogen and Testosterone. Suppressed FSH production may cause the partial development of ovarian follicles.

Hypothalamus may malfunction thereby causing the pituitary to malfunction, thus losing control over the process or FSH and LH production.

Physical damage to the ovaries by multiple surgeries or due to the formation of cysts.

A rare case of premature menopause.

Problems of the follicle.

Poor functioning of fallopian tubes
Diseases or disorders in the tube have been another major reason of infertility in women. Almost 25 percent of women infertility occurs due to this reason. Although treatments exist, success rates of the treatments are as high as 30 percent. The causes of tube damage may be as follows-
Abdominal diseases like colitis and appendicitis

Previous pelvic or abdominal surgeries.

A condition called ectopic pregnancy which occurs in the tube, and even if very carefully but successfully overcome, may leave permanent damage.

Rare congenital defects in which women may be born with tube anomalies.
This is the condition where the endometrium expands excessively thereby preventing individuals from getting pregnant. This affects almost 10 percent of the population of infertile women. Almost 40 percent of women with endometriosis are infertile.
Other Factors
Other additional factors may include:
Abnormal uterus

Behavioural factors like personal habits, lifestyle and health factors.

Exercise and diet- extremely overweight or underweight women may have problems in conceiving.

Cigarette smoking reduces the chances of conceiving by one-third.

Alcohol increases the chances of birth defects.
MBBS Bachelor of Medicine and Bachelor of Surgery, DNB - Obstetrics & Gynecology
Kegel is named after renowned gynaecologist Arnold Kegel. Kegel exercises are for the strengthening the pelvic floor muscles. You must continue doing Kegel exercises multiple times for several days, to begin to see changes and benefits.
Benefits
1. It is a highly recommended treatment for urinary incontinence
2. Works well in case of decreased bladder control
3. Strengthens pelvic muscles
4. Relieves abdominal cramps
5. Helps in pelvic toning
6. Prevents organ prolapse
7. Beneficial to those with constipation as kegel exercises help regulate bowel movements

Kegel exercises during pregnancy
During pregnancy, most women suffer from problems related to constipation, which can be kept in check by regular practice of kegel exercises. The strengthening of pelvic muscles is of utmost need during this time, as weakened muscles can lead to a major prolapse if they are unable to bear the weight of a baby. Strong pelvic muscles are required to have a healthy pregnancy. These exercises are useful in preparing the muscles for labour and childbirth. If you notice occasional leakage of urine during the third trimester, it is a warning sign of losing bladder control, which, if left untreated, can worsen during the post partum period. Regularly exercising can help prevent complications occurring due to pregnancy.
How To Do Kegel Exercise During Pregnancy?
Try to stop the flow of urine when you are sitting on the toilet without tightening your abdominal, buttock, or thigh muscles. When you're able to successfully start and stop urinating, or you feel the vaginal muscle contract, you are using your pelvic floor muscle, the muscle you should be contracting during Kegel exercises.
You can do Kegel exercises two ways: either by holding or quickly contracting the pelvic floor muscle. To do slow Kegels, contract the pelvic floor muscle and hold for three to 10 seconds. Then relax and repeat up to 10 times. To do fast Kegels, quickly contract and relax your pelvic floor muscle 25 to 50 times. Relax for 5 seconds and repeat the set up to four times.
Squatting: Squatting is helpful during labor because it opens the pelvic outlet an extra quarter to half inch, allowing more room for the baby to descend. But squatting is tiring, so you should practice it frequently during pregnancy to strengthen the muscles needed.
How to do Squatting? An exercise called a wall slide is especially helpful. Stand with your back straight against a wall, place your feet shoulder width apart and about six inches from the wall, and keep your arms relaxed at your sides. Slowly and gently slide down the wall to a squatting position (keeping your back straight) until your thighs are parallel to the floor. Hold the position for five to 10 seconds, slowly slide back to a standing position. Repeat five or 10 times.
Pelvic Tilt: What is it? Pelvic tilts strengthen abdominal muscles, help relieve backache during pregnancy and labor, and ease delivery. This exercise can also improve the flexibility of your back, and ward off back pain.
How to do Pelvic Tilt? You can do pelvic tilts in various positions, but down on your hands and knees is the easiest way to learn it. Get comfortabe on your hands and knees, keeping your head in line with your back. Pull in your stomach and arch your back upward. Hold this position for several seconds. Then relax your stomach and back, keeping your back flat and not allowing your stomach to sag. Repeat this exercise three to five times. Gradually work your way up to 10 repetitions.
These exercises can yield great benefits with minimal effort. The exercises require no special equipment except comfortable clothes, and a little space to do them.
Do not worry if you are not close to the goal when you begin. Pelvic muscles are like any other muscles in your body. They will become stonger only with time, consistency and mindful work.
Beware: If you sense any pain in your back or abdomen after doing a Kegel set, it is a sign of you not doing them properly.
In simple terms, infertility is the inability of a couple to bear children when using no contraception. This could be due to the male not being able to contribute to conception or the female not able to carry a pregnancy to term. Though the female is attributed to be the reason very often, almost 50% of infertility cases are due to issues with both the male and female.
Causes: Some of the main male and female causes of infertility are listed below.
Women: Poor egg quality, thyroid abnormalities, polycystic ovarian syndrome, endometriosis, pelvic surgery, chemotherapy, radiotherapy, and uterine prolapse.
Men: Erectile dysfunction, hypogonadism, low sperm count, poor sperm quality, testicular infections, ejaculation disorders.
Risk factors: Infertility is on the rise and some of the risk factors are identified to be:
Advanced maternal age: With females choosing to have children later in life, even as late as 40 years, infertility is on the rise. As per studies, female fertility is believed to reduce after 32 years.
Smoking: This is the biggest contributor of infertility in recent times, the effect is more severe when the woman is also a smoker
Obesity: With changing lifestyles, obesity has become an epidemic in both women and men, leading to infertility.
Increased stress levels: This leads to strained relationships. Impotence in men, poor egg quality, and erectile dysfunction are all caused by increased stress levels, leading to infertility.
Eating disorders: Leads to obesity and poor health overall, leading to infertility.
Alcohol consumption: This again causes erectile dysfunction, leading to infertility.
Excessive or lack of exercise: Lack of exercise leads to obesity and overall lethargy. Over-exercising, on the other hand, leads to erectile dysfunction.
Environmental pollution: Exposure to toxins and chemicals has increased, reducing overall sperm and egg quality.
Infertility is often caused by a combination of these factors. Changing lifestyles with smoking among women on the rise is a major cause of infertility.
Diagnosing infertility: The reason for infertility should be identified so that treatment can be directed appropriately. Most often, women are cited as the reason for a couple's infertility. That is not necessarily the case, and in about 30% of the cases, the male also could be contributing to infertility. The following methods are useful:
Physical exam
Semen analysis
Blood tests
STD testing
Thyroid function tests
Treatment: Once the cause is identified, then targeted treatment can be done, including:
Sexual counseling for the couple
Treatment for erectile dysfunction and hypogonadism
Hormonal treatments for women
Fallopian tube surgery
Intrauterine insemination
In-vitro fertilization
Sperm donation
View All Feed
Near By Clinics