Personal Statement
My favorite part of being a doctor is the opportunity to directly improve the health and wellbeing of my patients and to develop professional and personal relationships with them.
...more
My favorite part of being a doctor is the opportunity to directly improve the health and wellbeing of my patients and to develop professional and personal relationships with them.
More about Dr. Mehak Nagpal
Dr. Mehak Nagpal is a Sexologist & Psychiatrist with an experience of over 10 years. She completed her MD in Psychiatry (Gold Medalist) and is a professional member of the Indian Psychiatric Society and the South Asian Society for Sexual Medicine (SASSM). She has also received the Sahayadri Silver Jubilee Prize in 2015 for her excellent service. She has previously worked as a Consultant Psychiatrist & Sexologist at Institute of Brain & Spine, Delhi. She is dedicated to her profession and pays great attention in keeping her patients well informed about the treatment plans regarding their problems. She is a strongly ethical person and is committed to provide the best health care possible to her patients. Dr. Mehak Nagpal believes in making her patients comfortable to have a better understanding of their problems. She is a staunch believer that the doctor patient confidentiality should always be maintained. The treatment services provided by Dr. Mehak Nagpal include treatment of male and female sexual problems, insomnia, treatment of learning disorders, epilepsy treatment, hypnotherapy,anger management, memory improvement, Psychic integration, Psychoanalysis to mourning, suicide, psychotherapy for couples, Psychosocial rehabilitation, Psychomotor disorders. You can visit Dr. Mehak Nagpal personally at Talwar Medical Centre in C R Park Road, G.K.-2 New Delhi.
Info
Education
MD - Psychiatry - J.S.S Medical College - 2006
Languages spoken
English
Hindi
Awards and Recognitions
Sahayadri Silver Jubilee Prize - 2015
Gold Medalist
Professional Memberships
Indian Psychiatric Society
South Asian Society for Sexual Medicine (SASSM)
Location
Book Clinic Appointment with Dr. Mehak Nagpal

TMC, M-139 GK 2

,

Delhi
Get Directions


Services
Submit Feedback
Submit a review for Dr. Mehak Nagpal
Your feedback matters!
Write a Review
Patient Review Highlights
"Very helpful"
22 reviews
"Caring"
20 reviews
"knowledgeable"
15 reviews
"Well-reasoned"
8 reviews
"Professional"
3 reviews
"Thorough"
7 reviews
"Sensible"
9 reviews
"Helped me impr..."
9 reviews
"Inspiring"
8 reviews
"Prompt"
1 review
Reviews
Arkita
May 7, 2017
Over the period of time I noticed a number of changes in myself. I was having depression. No matter how critical be the situation, she is always very calm. During the treatment, my Mehak Nagpal supported me a lot. The entire Centre for Sexual &Mental Health was spotlessly, clean. Mehak Nagpal has in depth knowledge and ensures that she explains the problem in detail. Centre for Sexual &Mental Health has all the latest technology in place to handle severe cases. Thanks to herI am totally satisfied with the results.
Sudhamayi
Mar 24, 2017
From quite some time i was suffering from sexual issues, but never gave much importance to it. Due to my female sexual problems ,I was feeling very depressed and had no hope. The overall atmosphere in the Centre for Sexual &Mental Health is very soothing. She is so pleasant to talk to and always ready to answer your doubts. The best thing about Dr Mehak Nagpal is that she prescribes limited no. of medicines. Her guidance has helped me immensely and has helped gain confidence.
Kapoor
Jun 24, 2017
dr Mehak Nagpal is so pleasant to talk to and always ready to answer your doubts. I was amazed that othe doctors before her were not able to even diagnose my problem, but Mehak Nagpal did it immediately and started the body weakness treatment for it. Overnite my body weakness aggravated. I was quite impressed with her concept of holistic healing. the overall cleanliness in the Centre for Sexual &Mental Health was amazing.
Jiten
May 25, 2017
I have consulted so many doctors , but no one was able to solve my mood disorder. The problem was increasing day by day. One of my friends referred Dr Mehak who is well knowledgeable psychiatrist. She ensures that she gives enough time to each patient. She is well aware about innovative techniques to treat problems. Thanks to her I am totally satisfied with the results.
Brirar
May 15, 2017
My doctor Mehak Nagpalalways has time to talk about my issues of alcohol addiction in depth and is open to looking at new ways of dealing with them. I cant speak highly enough of the support that my doctor has given me and her staff at Centre for Sexual & Mental Health in Delhi too.
Sadashiv
May 10, 2017
I thank Dr Mehak for the stress treatment she gave. My problem was such that it required number of sessions and after each session , I am feeling much better. I must say that she treats her patients very patiently. She is not only a great psychiatrist but also a great person.
Ajay
Apr 7, 2016
The doctor very understanding and made me comfortable to discuss personal issues.She is better than several other commercial persons I visited earlier and I have started medicines under her advice.
Ajay
Apr 7, 2016
The doctor very understanding and made me comfortable to discuss personal issues.She is better than several other commercial persons I visited earlier and I have started medicines under her advice.
Hiren
Jul 6, 2017
dr Mehak Nagpal gave me a treatment for my anxiety issues at her clinic Centre for Sexual & Mental Health in Delhi. She has the solution of every problem. I am highly satisfied with her treatment.
Vidushi
Apr 7, 2016
Feeling much better after the medicines she gave. And also explained properly about why I wasn't able to sleep and was getting migraines. Thank you maam
Gs Ravi
Jan 19, 2016
really helpfully & supportive online service in such condition of life,pls be continue. Thanks a lot doctors,,,,,,
Shivraj Singh
Dec 6, 2016
Dr. Mehak Nagpal provides answers that are very helpful, knowledgeable, thorough, well-reasoned and caring.
Vidushi
Aug 16, 2016
Doctor has helped both me and my wife and we had been facing embarrassing problem for so long.
Prince
Jan 17, 2016
Great video consultation session. Looking forward to my next appointment. Thank you Doctor.
B K Pathak
Apr 1, 2016
Doctor is very kind & helpful. Sincerely listen to all queries and reply accordingly.
Shekhar Bhatnagar
Jul 15, 2017
I found the answers provided by the Dr. Mehak Nagpal to be very helpful. 9999755213
Mehak Nagpal
May 26, 2016
thank you madam. such embarrassing problem in my life you removed.
B K Pathak
Apr 11, 2016
Experience and conversation with doctor/clinic is very helpful.
Verified
Sep 18, 2018
It was a very good experience i loved the way shr treated me
B K Pathak
Mar 14, 2016
The consultation and advise of Doctor very nice and helpful.
Mayank
Jan 20, 2016
Helpful advice. Thanks. Surely recommend her.
Manno
Jun 17, 2016
Madam has helped in do many ways.thank you
Feed
When you spend so much time with someone you are bound to have at least an occasional difference of opinion, to say the least, and it's not always easy to keep objective and levelheaded when you enter into a disagreement with your partner. When this happens, remember to use these effective communication skills with your partner to improve the odds of reaching a solution that is in the relationship's best interest.
This is because no matter how much you love and respect each other, it might not be possible to always keep cool and be levelheaded while entering into a disagreement with your significant other.
Here are a few effective communication skills that can improve the odds of reaching an amicable solution:
Use 'I' in the statement: Never blame your partner. This can make your partner feel that you are trying to attack your partner's feelings, which often takes a negative turn. For example, if your partner is late, you can say "I would have appreciated if you had called me". In this case, it's all about how you feel and so it's now up to the partner to appreciate, understand and consider your situation.

Don't interrupt; listen first: Generally, in an argument, both the partners usually wait for their turn to talk and spurt out their anger and resentment. But this often makes things get worse. Most of the time, disagreements and petty discords, often, get resolved more easily, when someone pays more attention to the cause that might be making the other person upset. Also, watch out for the other person's body language for getting a grip of his/her feelings. Try and pay undivided attention to what your partner has to say. Only when you have understood what might be the reason for all the hullaballoo, should you start explaining.

Don't dig up the Past: Always stick to the discussion and the controversy at hand. Never dig up old corpses. Digging up past hatchet will only churn out further heated arguments, things you surely would want to avoid. Remember, resolving multiple conflicts could only get nastier and even more difficult.

Explain later, Acknowledge first: The most effective way of avoiding sudden escalation of disagreements is to first listen and acknowledge your partner's feelings. Do it even if you think that the other person's argument lacks reason. Take your time to hear out the other person.

Maintain a Positive and a Respectful Tone: Lastly, maintain a positive and a respectful tone. And never abuse. Abusing is derogatory and can invite further malice that will only keep on spiraling north. There never was and will never be any alternative to maintaining dignity and holding your ground no matter how much the malice is. If you wish to discuss about any specific problem, you can consult a doctor.
3049
people found this helpful
Obsessive compulsive behaviour is form of anxiety disorder in which unreasonable thoughts and fears, which are obsessions that lead one to do repetitive compulsive behaviour. Root causes of obsessive compulsiveness are complex and often deep seated. The underlying emotional states may include the fear of unknown, not being in control, negative outcomes, failure, rejection, shame, annihilation or embarrassment
Signs and symptoms of OCD
Most people with obsessive-compulsive disorder have both obsessions and compulsions, but some people experience just one or the other.
Obsessive thoughts:
Common obsessive thoughts in OCD include:
Fear of being contaminated by germs or dirt or contaminating others
Fear of losing control and harming yourself or others
Intrusive sexually explicit or violent thoughts and images
Excessive focus on religious or moral ideas
Fear of losing or not having things you might need
Order and symmetry: the idea that everything must line up "just right"
Superstitions; excessive attention to something considered lucky or unlucky
Compulsive behaviors:
Common compulsive behaviors in OCD include:
Excessive double-checking of things, such as locks, appliances, and switches
Repeatedly checking in on loved ones to make sure they're safe
Counting, tapping, repeating certain words, or doing other senseless things to reduce anxiety
Spending a lot of time washing or cleaning
Ordering or arranging things "just so"
Praying excessively or engaging in rituals triggered by religious fear
You can eliminate mild obsessive compulsion easily, whereas, severe obsessive compulsiveness, require support of medical and mental health professionals.
When you start pondering or obsessing over an activity, you must try to stop the negative pattern, and provide control and security. A good anchor code stops an obsessive thought pattern and provides fact-based security for new action. One can get it under control and recover from it, however at the present, there is no cure. It is a potential that will always be there in the background, even when one's life is no longer affected by it.
The treatment for obsessive compulsive behaviour depends on the how much the condition is affecting the daily life of the person. There are two main treatments, firstly Cognitive-behavioural therapy, which involves graded exposure and response prevention and the second being medication. The cognitive behaviour therapy emboldens one to face one's fear and let the obsessive thoughts occur without neutralising them with compulsions. In second case, treatment is by medication to control one's symptoms by altering the balance of chemicals in brain.
Obsessive compulsive behaviour that has a relatively minor impact on one's daily life is usually treated with a short course of cognitive behavioural therapy. Cognitive behavioural therapy involves exposure and response prevention that is used to help people with all severities. People with mild to moderate behaviour usually need about 10 hours of therapist treatment, combined with exercises to be done at home between sessions. Those with moderate to severe symptoms may need a more intensive course of therapy that lasts longer than 10 hours.
During the sessions, one works with therapist to break down the problems into their separate parts like physical feelings, thoughts and actions. The therapist encourages you to face your fear and let the obsessive thoughts occur without putting them right. It requires motivation and one should start with situations that cause the least anxiety first. These exposure exercises need to take place many times a day, and need to be done for one to two hours without engaging in compulsions to undo them. People with Obsessive compulsive behaviour find that when they confront their anxiety without carrying the compulsion, the anxiety goes away. Each time, the chances of anxiety reduces and last for a shorter period of time.
Once you have one exposure task, you can move on to a more difficult task, until you have overcome all of the situations that make you anxious. It is important to remember it can take several months before a treatment has a noticeable effect. It is extremely vital to remember that no one is perfect, nor can anyone recover perfectly. Even in well maintained recoveries, people can occasionally mess up and forget what they are supposed to be doing. If you wish to discuss about any specific problem, you can consult a psychiatrist.
2986
people found this helpful
What happens to your brain when you get black out drunk?
Have you ever awoken after a night of drinking and were clueless about what happened or what you did? Or have you ever been drinking and found yourself in a strange location but had no clue as to how you got there? If any of these episodes of amnesia sounds familiar, then you have experienced an alcohol-induced blackout.
Blackouts occur when alcohol prevents the imprinting of memories from short-term memory to long-term memory.
According to the National Institute on Alcohol Abuse and Alcoholism, there are two different types of blackouts (memory loss) induced by alcohol.
The first is a partial blackout and it usually occurs after you consume a small amount of alcohol eg forgetting what topic you are talking about in the middle of a conversation. With a partial blackout, you may forget information that you know, like your address or phone number, or the names of people whom you know well. When someone offers a missing piece of information, your mind is able to recall what happened during a partial blackout.
The second type is called a complete alcohol blackout. You may physically be able to function and perform mental tasks but you aren't your normal self. The ability to make decisions and judge actions is impaired during a blackout. Since you have little or no control over your emotions and impulses during this interval of time, your behavior can be wildly unpredictable. Blackouts can last for a few minutes or up to a week after drinking. During this episode, you are unable to retain any memory. When others try to fill in the blanks, you are completely unable to recall any information.
Blackouts are usually caused by heavy drinking on an empty stomach. Binge drinking (more than 5-6 drinks in a span of few hours) makes your blood alcohol levels rise too rapidly, thus producing a blackout.
Other things you should know about blackouts:
Women are much more susceptible because of differences in how men and women metabolize alcohol. Females also may be more susceptible than males to milder forms of alcohol-induced memory impairments, even when men and women consume comparable amounts of alcohol.
Hence binge alcohol consumption warrants early medical intervention before it leads to permanent memory impairment.
9
people found this helpful
Stressed by the demonetization drive? changing a difficult situation isnt always possible. Try to concentrate on the things you do have control over and avoid panic. According to the government guidelines, talwar medical centre (sexual health clinic) is accepting old currency notes from patients. Please share this information. Someone in need might get benefited.
1
person found this helpful
2
people found this helpful
In today's fast paced world, the number of cases of teenagers with serious mental health problems like anxiety disorders have quadrupled. An anxiety disorder affects the thinking, feelings as well as the behaviour of a young person. It is important to seek professional help if one sees any of the warning signs of anxiety disorder in a youngster. Most of the normal anxiety issues are short lived and the feelings may last for few hours. However, an anxiety problem becomes an anxiety disorder when anxious feelings are very intense, severe and last for weeks or months. They start interfering in a youngster's ability to socialise, learn and daily activities.
Let's talk specific:
1. Aviophobia: Fear of flying, also known as aviophobia, is an anxiety disorder classified as a situational Specific Phobia. The person with fear of flying, heights has a continuing and excessive fear triggered by flying or the thought of flying or heights. Typically, flying is avoided or endured with intense anxiety, which may take the form of a panic attack.
2. Claustrophobia: Claustrophobia is a fear of being in an enclosed space. Thus, being trapped in a lift scare those who have such phobia. Also, travelling through a tunnel or metro makes people anxious if you have claustrophobia. A person suffering can often feel distressed just with the thought of being in a bus, train or plane. Usually any small, enclosed space would trigger a panic attack, especially if you felt trapped.
The problem with this way of thinking is it spreads to other places. Subways, lifts, small rooms are the classic scenario, but the intense fear of the person is not restricted just to these places. The fear and the panic can be experienced in any place where the person perceives a confinement, closeness or trapped feeling.
If anxiety disorder in a youngster is ignored and left untreated, it can have long-term consequences on the mental health and can hamper development. The first step is to talk with the youngster and others who might be able to help like a general practitioner, school counsellor, family members or other parents. Identification of a teenage anxiety problem is difficult as youngsters are good at hiding their feelings and thoughts. They are able to mask those feelings with aggressive behaviour or withdrawal.
Young people might be diagnosed with more than one type of anxiety disorder. Social phobia or social anxiety disorder occurs when one develops an intense fear of being judged or embarrassed in public. Excessive worry about everyday situations is called as generalised anxiety disorder. Panic disorder is repeated, unexpected panic attacks where one encounters panic in a situation where most people wouldn't be afraid. Excessive fear of being separated from home or a loved one is separation anxiety disorder.
There are many things that one can do to support the youngster mentally and reduce the risk.
Strong family support and relationships have shown to help protect youngsters from anxiety disorders. Seeking professional help early for the youngster is the best thing one can do when symptoms are seen or the youngster is experiencing severe anxious feelings which are interfering with his normal activities.
One must not ignore or dismiss youngster's fears.
Encourage him gently to do things that make him anxious, but do not push him to situations that he does not want to face. Also, praise him for doing things he's anxious about. Refer the youngster as brave and not anxious or shy. Set up a role model for him by managing your own stress and anxiety. A professional help for an anxiety disorder is vital for youngster's healthy development. Psychological treatment concentrates on strategies to help youngsters cope up with anxiety. Anti-depressants drugs are used to reduce the symptoms of anxiety disorders. One should also stop or reduce consumption of caffeine products such as coffee, tea, cola, energy drinks and chocolate.
5013
people found this helpful
Although there is no single reason why someone may have suicidal tendencies, certain things can increase the risk. An individual is more likely to have suicidal thoughts if he has a mental health condition like depression, bipolar disorder or schizophrenia. The vulnerability also increases in cases of alcoholism, drug abuse or poor job security. It may not be possible to prevent suicidal thoughts, but keeping one's mind healthy with regular exercise, healthy eating and maintaining friendships can help one deal better with stress.
It can be very upsetting, when someone says things which sound as if the person is considering suicide. One may not be sure what to do to help, as to whether one should take talk of suicide seriously or if intervention might make the situation worse. Taking action is always the best choice. One of the best things one can do if someone is feeling suicidal is to encourage them to talk about their feelings and to listen to what they say. One can provide the best help by listening and not being judgemental. If the person has been diagnosed with a mental health condition like depression, one can take advice from his care team.
One should avoid offering solutions. While listening, do not give in to the temptation of providing a solution. One should ask open ended questions so that the person remains in control and expresses his feelings. On the contrary, it will offer an opportunity to talk about feelings, which may reduce the risk of acting on suicidal feelings. Ensure that the person is not left on his own, if there is immediate danger. One cannot always tell when a loved one or friend is considering suicide, so one must be on the lookout for warning signs. The warning signs could be talking about suicide, buying or stocking pills, withdrawing from social life, increase in alcohol or drugs, personality changes like severely agitated and saying goodbye to people as if seeing them for the last time. It is also important that one does not make judgements about how a person is thinking or behaving.
After listening to their feelings, one may feel that certain aspects of their thinking and behaviour are making their problems worse. But pointing this out will not be particularly helpful to them. Reassurance, respect and support will only help someone during these difficult periods. As a final note, one must realise that talking to someone about their feelings is not long lasting and can help them feel safe and secure temporarily. A professional help can provide the long-term support to help someone overcome their suicidal tendencies. That will the person to deal with the primary issues behind someone's suicidal thoughts, besides offering advice and support.
4581
people found this helpful
Dear Mr. Lybrate-user I am assuming you have been diagnosed as schizo obsessive formally by a psychiatrist and on medication for the same. Please understand that the chemical imbalance in this case occurs at the level of the neurotransmitters in the brain. Currently there is no way of testing for the concentration of these neurotransmitters neither can these be affected by diet. However you must maintain a healthy balanced diet and avoid smoking or drinking.
View All Feed
Near By Doctors

Post Graduate Diploma in Psychological Counselling (PGDPC, Diploma in Psychological Medicine, Certified NLP Expert (California, USA), MBBS
Psychiatrist
Biswas Heart And Mind Clinic,
Book Appointment

MBBS, M.D Psychiatry
Psychiatrist
Dr Rohit Garg's Mind Vriksha,
Book Appointment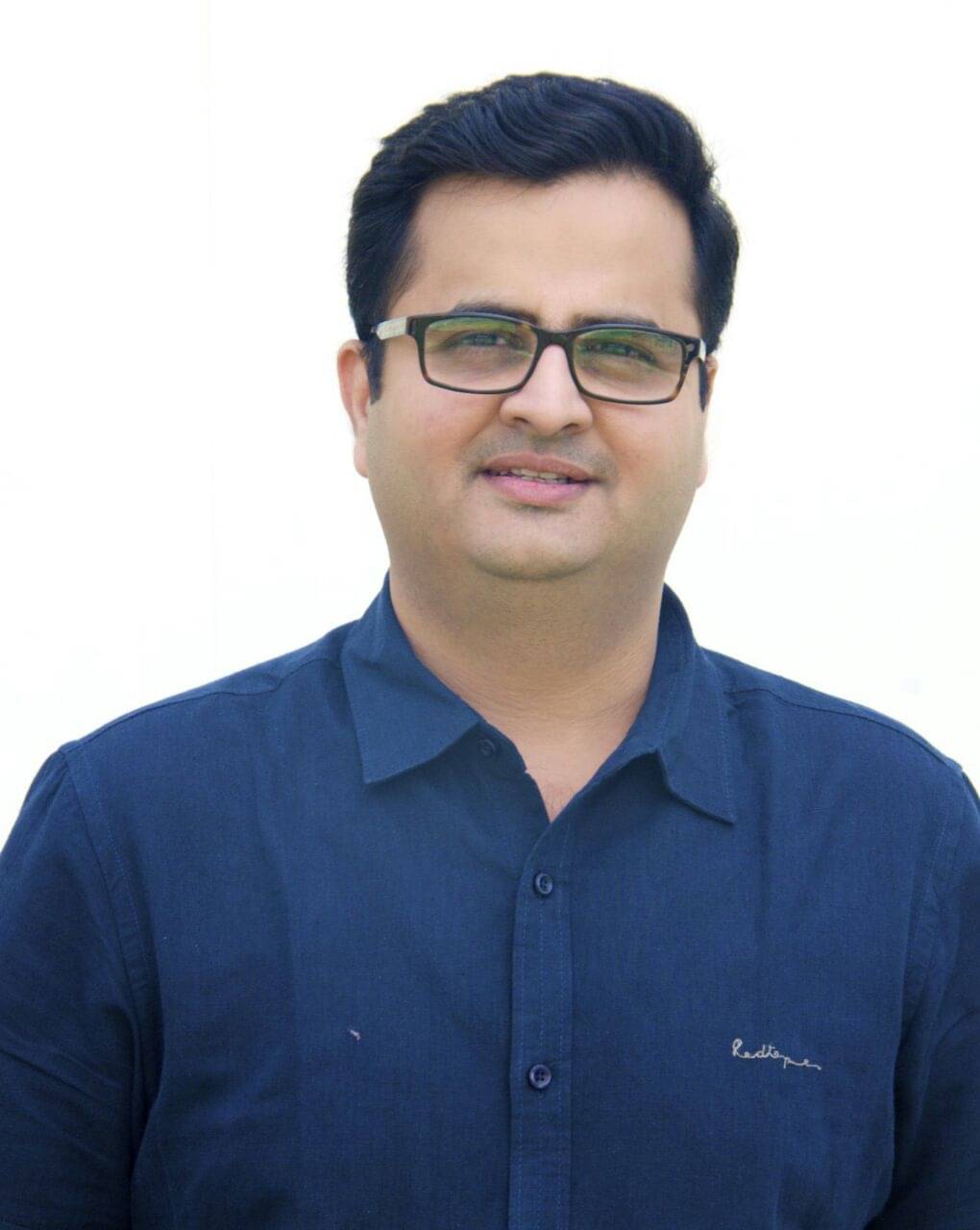 MBBS Bachelor of Medicine and Bachelor of Surgery, MD - Psychiatry, Master of Public Health (MPH) Sweden
Psychiatrist
Book Appointment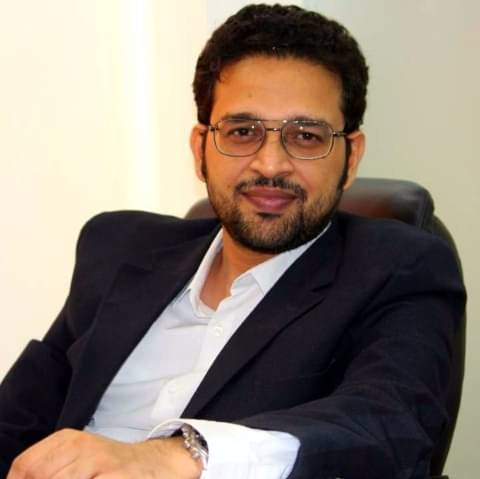 MD - Psychiatry, MBBS
Psychiatrist
Max Muti Specialty Centre, Panchsheel Park,
Book Appointment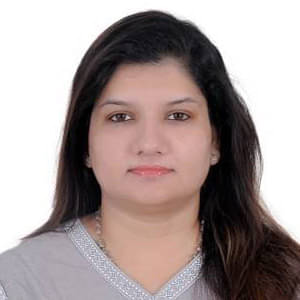 MD Psychiatry, Fellowship in Clinical Neurophysiology & Epilepsy, Certificate in Child and Adolescent Mental Health, MBBS Bachelor of Medicine and Bachelor of Surgery
Psychiatrist
Max Multi Speciality Centre, Panchsheel Park,
Book Appointment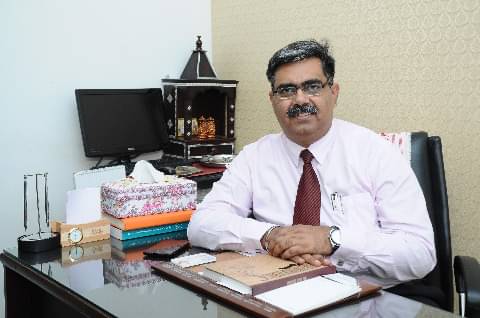 M.D Psychiatry , MBBS
Psychiatrist
Fortis Escorts Heart Institute,
Book Appointment