About
We are dedicated to providing you with the personalized, quality health care that you deserve.
...more
We are dedicated to providing you with the personalized, quality health care that you deserve.
Timings
Location
136, F/-22, Sector - 3, Rohini
Rohini
Delhi,
Delhi
-
110085

Get Directions
Photos (10)










View All Photos
Videos (2)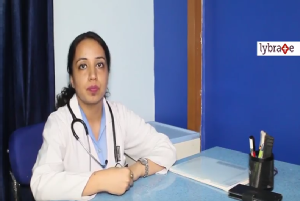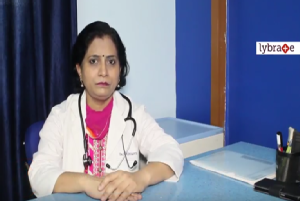 Welcome to Urogyn IVF Centre, Rohini, Delhi. I am Dr Surbhi Gupta, IVF and surrogacy specialist. Nowadays, infertility has become a very common problem in the society and it is rising day by day. It is accepted one and all. In addition to other modalities of infertility treatment, surrogacy is the latest and ultimate tool for infertility couple. In surrogacy, another woman carries and delivers a baby for the couple who wants to have a baby. In surrogacy, we take a sperm from the biological father, an egg from biological mother, we fertilise outside the womb in a lab and this developing embryo, and we transfer in the surrogate mother for nine months. She gives the nourishment for nine months. This foetus is not biologically or genetically connected to the surrogate mother. Surrogate mother gets adequate compensation by the end of this process. This complete procedure is lawful. It is a very complex and mature procedure. It is required a teamwork. In this team, main infertility specialist, gynaecologist, IVF specialist, anaesthetist, sonologist, lab technician, embryologist, counsellor, psychologist, and surrogate agencies are required.
At Urogyn, we provide this complete system under one roof in a very mature fashion. If you want to go for surrogacy, visit us at Urogyn and give us the opportunity to serve you through Lybrate.
Thank you.
read more
Amenities
Parking
Credit Card
Online Appointments
Reception
Pharmacy
Diagnostic Lab Service
Doctors in Urogyn IVF Centre

MBBS, MS - General Surgery, MCh - Genitourinary Surgery, DNB - Urology
Urologist

MBBS, MD - Obstetrtics & Gynaecology
IVF Specialist
₹300 online
06:00 PM - 07:30 PM
09:00 AM - 01:00 PM
Specialities
Urology
Offers cumulative treatment of problems of the Urinary tract and male reproductive organs
IVF Speciality
Largely aims to help couples conceive through the method of in-vitro fertilization
Patient Review Highlights
"Prompt"
1 review
"Well-reasoned"
3 reviews
"Helped me impr..."
1 review
"Nurturing"
1 review
"knowledgeable"
8 reviews
"Sensible"
1 review
"Caring"
1 review
"Very helpful"
12 reviews
"Saved my life"
2 reviews
"Inspiring"
1 review
Reviews
9810183415
Mar 10, 2017
Dr.Surbhi is a phenomenal doctor. She takes more time to listen to her patients, than any other doctor I have ever seen. She is thorough, intelligent and welcomes patient questions with thorough answers.She is the first OBGYN I have had that has given me her utmost attention during our appointments. She is personable, friendly, calm, and an absolute joy to talk to.She supports a woman through the entire experience. She came to my aid as an ally and friend from our very first visit. She is in a league of her own; this is what it is like to have a doctor who is truly a PARTNER and not a DICTATOR in YOUR health and welfare. We're lucky to find her. :)I look forward to plan & delivery my second baby with her.
Jasmine
May 15, 2017
I saw Surbhi Gupta clinics advertisement in newspaper because i wanted to Go for IVF as I couldnt concieve and that is how we referred her. She never gets frustrated, even when I ask a number of queries. Surbhi Gupta certainly knows the in and out of herspeciality. I was having very bad thoughts regarding the delivery through IVF but she is a wonderful doctor. They took very nice care of the process, i never felt that I am in a Urogyn IVF Centre.
Acanda
Jan 22, 2017
One of my colleague referred Dr Ashok Kumar Gupta. From quite some time i was suffering from pain, but never gave much importance to it. The overall atmosphere in the Urogyn IVF Centre is very soothing. Whatever tests he prescribed, were very correct and the gave they gave us an exact idea about my condition. Urogyn IVF Centre has all the latest technology in place to handle severe cases. He is not just friendly, but also is very motivating.
Shyamari
Jan 12, 2017
It has been quite some time that i was suffering from fertility. I was suffering from fertility. She is not just friendly, but also is very motivating. The facilities available in the Urogyn IVF Centre are very nice. The guidance Dr Surbhi Gupta gave me has helped me immensely with my situation. Thanks to her I am much better now.
Manmohan
Feb 14, 2017
My son was suffering from Hydrocele for which I took him to Dr Ashok Kumar. He ensures that he gives enough time to each patient. He is quite knowledgeable in the field of Urology. The atmosphere in the Urogyn IVF Centre is always so positive and full of life. I thank him for provising such a beneficial treatment.
Zoya
Apr 12, 2017
With the treatment of dr Surbhi Gupta about Artificial Insemination i am very happy. I got Quick result . Happy with the course and doctor. We got fast results and we are satisfied. Medicines too are good. We got it done at her clinic Urogyn IVF Centre in Delhi.
Nirad
May 18, 2017
Thanks to Dr Ashok ,I am totally satisfied with the results. From quite some time i was suffering from Hydrocele.HIs guidance has helped me immensely with my situation. Urogyn IVF Centre had all the amenities, a patient requires.
Om Prakash Narang
Aug 31, 2017
World's best urologist. Very nice. Experience of everything. Cool. Man of words. Value of money. Recommendable. Expert in handling critical situations.
Geetika Gupta
Mar 11, 2017
Dr. surbhi gupta is a very responsible doctor.she connects with her patients and try to give her best.we are satisfied with her efforts in our case.
Sheela Verma
Feb 24, 2017
Dr. Ashok Kumar Gupta provides answers that are helped me improve my health. Thank you so much sir!!
Syed
May 21, 2017
I found the answers provided by the Dr. Ashok Kumar Gupta to be knowledgeable. Thank you sir
Rashi
Jul 19, 2017
Dr. Surbhi Gupta provides answers that are very helpful. Thanks for your valuable advice
Verified
Jun 18, 2017
Dr surbhi gupta mam is a very very good doctor....
Feed
Shared 3 days ago • Featured Tip
Infertility is a condition where a couple, trying to conceive in a natural way is not able to do so even after one year of trying. It is also a matter of worry for patients who are over the age of 35 years and those who are not able to conceive naturally even after 12 months of trying constantly.
Causes: There are many causes of infertility. It may be down to a condition present in one or both partners. Ovulation and fertilisation are the main elements of the conception process and any condition in the female or male can upset either function, which can make it difficult to conceive.
While abnormal sperm production and transport may be a common condition that leads to infertility in males, other factors like side effects of cancer treatments and too much exposure to toxins and chemicals can also play an important role in this regard. For females, the causes of infertility may range from ovulation disorders, uterine and fibroid tumours, uterine and cervical anomalies, damage to or blockage of the fallopian tubes, endometriosis, primary ovarian insufficiency and pelvic adhesions.
Infertility Symptoms in Women
In women, changes in the menstrual cycle and ovulation may be a symptom of a disease related to infertility. Symptoms include:
Treatment: Female patients can turn to medication that will stimulate ovulation, intrauterine insemination, and surgical processes to correct a uterine septum and remove endometrial polyps, or even a hysteroscopy surgery. Male patients can go through a treatment for any existing infections, hormonal injections and medication, surgical options like vasectomy reversal and art or assistive reproductive technology.
If these methods fail, the patient or the couple can always turn to methods like in vitro fertilisation. For other mild reasons, lifestyle changes along with a stress free environment can help in increasing the chances of conception.
In case you have a concern or query you can always consult an expert & get answers to your questions!
1432
people found this helpful
Shared 6 days ago • Featured Tip
Are you an expectant mother? The feeling of expecting a child is unexplainable. It can only be experienced and enjoyed. Along with being pregnant, at times, a woman suffers from severe boredom and mood swings. During such time, it is always best to be involved in some activity or the other without stressing yourself too much or undertaking any heavy work.

In the modern tech era, gadgets are what keep a person going apart from food, water and shelter. Thus, this article explores 10 must-have gadgets for expectant mothers.
Gravida Nurse Prenatal Educational Device: This small yet handy device provides you with all the informational articles that you need to know about your pregnancy and also baby care. It's a complete educational device for the expectant mothers (and fathers).
Pregnancy belly phones: Have you heard about headphones, but are not sure what belly phones are? Well they are headphones for your babies? When inside the mother's womb, music and soft voices seem to soothe the baby and belly phones are used for this purpose. They can be attached to an iPod or any music system to play nice and warm music for the baby.
Beforme MP3 stethoscope: This device lets you record the baby's heartbeat and even presents it on the screen as a graph.
Kicktrack: This device helps you to monitor your baby's kicking movement inside the womb.
Ultrasound scanner: This scanner is a small portable version of your own ultrasound machine, enabling you to see your baby as and when you wish.
Pregnancy watch: This is just a simple watch coupling up as a pregnancy device. It lets you know the week of your pregnancy and also suggests cute baby names for your little bundle of joy.
Biobands: For expectant mothers experiencing nausea and morning sickness, this little band can do you a lot of good every morning.
Bellabeat leaf: This is a device which helps you monitor the correct amount of food for yourself and the child. It helps you to get the right nutrition needed for the baby and the mother.
QuardioBase: This is one of the best gadgets to keep a track of your weight during your pregnancy.
Thus, these are some of the handiest gadgets that you need to keep beside you during your pregnancy. Apart from a little bit of monitoring of your and the baby's health, all you need to do is relax and enjoy this beautiful feeling.
1
person found this helpful
Shared 1 week ago • Featured Tip
A boon for many couples who fail to conceive naturally, IVF (In-vitro fertilization) is an assisted reproductive procedure that involves a series of steps like enhancing the production of eggs via Ovulation induction; Retrieval of the egg (by a procedure known as a Transvaginal Ultrasound Aspiration) and the sperm; Mixing of the retrieved egg(s) and sperm(s) under laboratory conditions to facilitate the fertilization of the egg(s) and; the final and the most crucial step of the IVF procedure involves the Embryo Transfer followed by an implantation.

While the success of the IVF and subsequent pregnancy depends on a variety of factors, utmost care, and precaution should be taken following the implantation of the embryo. Mentioned below are few vital tips that should be followed diligently after the implantation takes place for a successful IVF.
Rest and Relax: In most of the IVF cases, following the embryo transfer, it takes 1-5 days for an implantation to take place. During this period, one should take good care of themselves. However, avoid lying on the bed for too long. Strenuous or physically and mentally exhausting activities are a big NO. Most importantly, don't overstress yourself thinking about the outcome of the procedure.
Research well on the IVF clinic – Ask around and choose the best IVF clinic, embryologist and the attending physician before you opt for the procedure. An experienced doctor may make things a lot easier and fruitful for you.
Hydrosalpinx fluid: Women who had suffered from Endometriosis or a Sexually-Transmitted Disease should get a Hysterosalpingogram(HSG) or an Ultrasound scan done before the IVF procedure. The HSG goes a long way in the detection of the hydrosalpinx fluid. Without timely medical assistance, the hydrosalpinx fluid that may be present in the fallopian tube(s) can get into the uterus and spell doom affecting the transferred embryo as well as the implantation process deleteriously.
Dietary care: What you eat can go a long way to influence the implantation. While a balanced diet is essential, processed, fast and spicy foods, simple carbohydrates, pineapple, tofu, are best left avoided. Including multivitamins, more of proteins, and folic acids will also work wonders.
Progesterone Supplements: An elevated progesterone level in the body will make the IVF and the implantation a lot more productive. In fact, most women are given progesterone supplements (either in the form of Progesterone-in-oil shots or intramuscular injections) following the egg retrieval to boost the embryo transfer and implantation procedure.
Endometrial thickness: Before the embryo transfer, the doctor must ensure that the endometrial lining has the desired thickness (7mm-8mm or even more).
Avoid hot baths: Following the implantation, avoid hot or bubble baths for as long as the doctor recommends.
Be observant: Once the implantation takes place, there can be some bleeding or brown discharge accompanied by cramps (usually mild). Do not panic as it could be an indication of some good news coming your way. Though it is always good to consult your physician.
Keep unhealthy practices at bay: It goes without saying that an individual undergoing an IVF should avoid alcohol consumption, smoking, and substance abuse.
In case you have a concern or query you can always consult an expert & get answers to your questions!
2989
people found this helpful
Shared 1 week ago • Featured Tip
There are two types of abortion, namely medical and surgical. In case of medical abortion, pills are taken to terminate the pregnancy; whereas surgical abortion is done if the pregnancy has reached an advanced stage when pills are ineffective. While generally there are no health risks or negative effects of abortion on fertility, there are rare cases of complications, which can give rise to severe symptoms post abortion. Following is the information you need to know about abortion and its effects on fertility:

When to seek medical assistance
It is advisable to seek medical help if you have the following symptoms post abortion:
1. Persistent pain in the lower abdomen, which lingers even after taking medication
2. Excessive bleeding
3. A high temperature

Possible effects of surgical abortion on fertility
1. Infection after abortion
Infections post abortion like Pelvic Inflammatory Disease (PID) if left untreated for long can spread and harm your reproductive organs, thereby impacting your fertility. It can cause complications like infertility or ectopic pregnancy.

2. Damage to the cervix during abortion
Damage to the cervix during an abortion can cause cervical incompetence and consequently increase the risk of miscarriage.

3. Damage to the womb during abortion
There are chances of damage of the womb (uterus) during abortion, resulting in scarring, which can cause fertility issues if not corrected. This is more likely in case you had multiple abortions.
Apart from the above mentioned complications there are a number of other complications, which can happen due to abortion, preterm birth, vaginal bleeding during pregnancy and low birth rate, etc. Further, infertility can also be a possible side effect of abortion pills, which happens due to scarring of the uterus during the procedure of forcible elimination of the fetus.
In case you have a concern or query you can always consult an expert & get answers to your questions!
3236
people found this helpful
Asked for female, 30 years old from Bangalore
You need to take treatment for thyroid before going for ivf. You should avoid taking diet with extra salt, butter, ghee to avoid any complications.
Hello, In case you donot have a good hsg report so it is better to go for another cycle of ivf rather than iui as the overall success rate of iui is already 20% only and in case you know the report is not good so that reduces the chances of success of iui even more. But in case if you want you can get repeat hsg done you can do so for 2nd opinion.
Shared 8 months ago • Featured Tip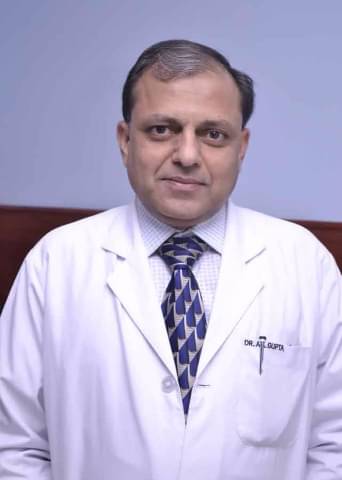 MBBS, MS - General Surgery, MCh - Genitourinary Surgery, DNB - Urology
Urinary Incontinence is the sudden urine loss that occurs involuntarily in women. Some of the factors which cause urinary incontinence are pregnancy, menopause and childbirth. It should be noted that urinary incontinence by itself is not a disease, but is a symptom of other underlying disorders such as diabetes, infections and other conditions.
Causes of temporary cases of urinary incontinence include:
1. Constipation
2. Urinary tract infections
3. Excess consumption of alcohol and caffeine
4. Consuming carbonated drinks
5. Use of artificial sweeteners
6. High doses of vitamin B and vitamin C
7. Being on sedatives, muscle relaxants, blood pressure and heart medications
8. Eatables which are too spicy, acidic or sugary

However, persistence of incontinence might be due to a more serious condition. Some of the causes are stated below:
Age: The bladder muscles tend to weaken with age. This affects the bladder's urine holding capacity.
Pregnancy: Hormonal changes and increase in weight during pregnancy can cause incontinence.
Menopause: Oestrogen is responsible for the healthy maintenance of the lining of the urethra and bladder. The onset of menopause causes the oestrogen hormone levels to drop. The gradual damage of the bladder tissues causes incontinence.
Childbirth: The bladder control muscles are weakened during normal vaginal delivery, thus leading to incontinence.
Obstruction: Occurrence of tumours in the urinary tract can block the normal flow of urine which can cause incontinence.
Hysterectomy: The same ligaments and muscles support both the bladder as well as the urethra. With removal of the uterus by hysterectomy, the pelvic floor muscles are deteriorated. This leads to urinary incontinence.
Neurological disorders: Conditions such as multiple sclerosis (autoimmune disorder in which the immune system destroys the protective sheath of the nerves), Parkinson's disease (disorder affecting motor functioning of the body), brain tumours, spinal injury or strokes are capable of causing incontinence.
Different forms of urinary incontinence are classified on the basis of their symptoms:
Urge incontinence: Urge or urgency incontinence occurs when there is a leak before the person reaches the toilet.
Stress incontinence: Small amounts of urine leak out during normal physical movements such as sneezing, coughing and exercising. This happens because of the minimum stress exerted on the body, and hence, the name.
Functional incontinence: Sudden leakage of urine occurs due to external deterrents or physical disabilities such as not being able to find a toilet.
Overactive Bladder: This is characterized by frequent and urgent urination.
Overflow incontinence: A full bladder, at times, leads to unexpected leakage.
Transient incontinence: If urine leakage occurs due to temporary situations such as infections, or new medications. If you wish to discuss about any specific problem, you can consult a Urologist.
3710
people found this helpful
Shared 8 months ago • Featured Tip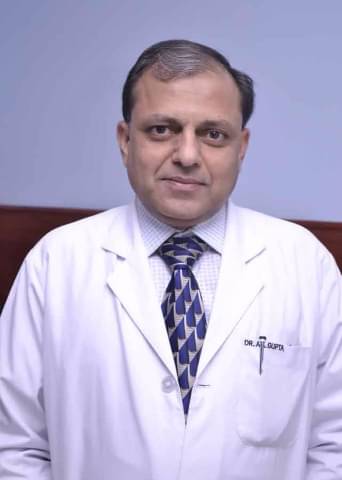 MBBS, MS - General Surgery, MCh - Genitourinary Surgery, DNB - Urology
The testes are an important part of the human reproductive system and are susceptible to injuries as well as internal problems. One such problem which is known to afflict younger men mostly from the age of 12 to 16 is testicular torsion. It can affect older men, but is commonly seen in the aforementioned age group. It is a painful condition that will require medical attention and if left untreated might even result in removal of the organ in rare cases.
What is testicular torsion?
There are many intricate functions performed by multiple blood vessels within the scrotum that supply the testes with blood. However, one of the testicles might rotate and thus end up twisting the spermatic cord. This cord brings blood to the testicles and if twisted, will reduce the flow of blood significantly. Thus the scrotum may swell up and also become quite painful.
Symptoms of testicular torsion:
1. Significant swelling of the scrotum
2. Mild to extreme pain in the scrotum.
3. Abdominal pain, especially in the lower abdomen
4. Unusually positioned testicle such as one significantly higher, behind, or in front of the other one.
5. Fever
6. Feeling nauseated and may be accompanied by vomiting
7. Pain during urination
8. Inability to sleep or waking up in the middle of the night due to the constant pain
What causes testicular torsion?
In certain cases, testicular torsion may occur and then go away on its own when the testicle rotates, resulting in the untwisting of the spermatic cord (which is also known as de-torsion). However, it is still advisable to visit a doctor and ascertain what caused it so that the risk factor could be eliminated as torsion and de-torsion could keep happening frequently. Some of the common causes for testicular torsion are mentioned below.
Hereditary factors: If someone in your family has suffered from this condition, you could be susceptible to it.
Injuries: If you receive minor trauma such as the one during playing any kind of contact sports, outdoor activities or even while doing house work, it can be a reason of this condition as well.
Activities that put stress on the scrotum: Heavy exercising or running in an unbalanced or improper manner can cause torsion as well.
Improper sleeping positions: This can also cause torsion and is a common cause behind frequent torsion and de-torsion.
Other factors: These factors can include excessively cold temperatures wherein the scrotum contracts rapidly and prolonged contraction can cause torsion. Even the rapid growth of the scrotum during the adolescent years after puberty may cause this.
In case you have a concern or query you can always consult an expert & get answers to your questions!
3711
people found this helpful
View All Feed