About
Our entire team is dedicated to providing you with the personalized, gentle care that you deserve. All our staff is dedicated to your comfort and prompt attention as well.
...more
Our entire team is dedicated to providing you with the personalized, gentle care that you deserve. All our staff is dedicated to your comfort and prompt attention as well.
More about Sir Ganga Ram Hospital
Sir Ganga Ram Hospital is known for housing experienced Bariatricians. Dr. Tarun Mittal, a well-reputed Bariatrician, practices in Delhi. Visit this medical health centre for Bariatricians recommended by 54 patients.
Timings
MON-SAT
10:00 AM - 12:00 PM
02:00 PM - 04:00 PM
Location
1st Floor, Sir Ganga Ram Hospital, Old Rajinder Nagar
Rajender Nagar
Delhi,
NCT of Delhi
-
110060

Get Directions
Photos (3)



Videos (3)
Doctor in Sir Ganga Ram Hospital

MBBS, MS - General Surgery
Bariatrician
₹300 online
10:00 AM - 12:00 PM
02:00 PM - 04:00 PM
Services
Submit Feedback
Submit a review for Sir Ganga Ram Hospital
Your feedback matters!
Write a Review
Feed
Shared 1 year ago • Featured Tip
Losing weight is a daunting task. This becomes all the more difficult for obese people. In many cases, the patient may be advised to undergo bariatric surgery. There are many types of bariatric surgery. Some surgeries address both the stomach and the small intestines while others address only the stomach. A gastric band surgery is one such procedure. For this procedure, an adjustable band is placed around the upper half of the stomach. This creates a small pouch that can hold a limited amount of food. The band is connected through a plastic tube to a small device placed under the abdominal skin. Sterile fluid may be injected or removed from the band through this device. By injecting saline, the band is made tighter and by removing the liquid the band is loosened. This allows the band to be customized to improve weight loss.
The result of a gastric band surgery may vary from person to person. Physical recovery typically takes 4 to 6 weeks. Because the size of the stomach is reduced, the person will feel full faster and hence eat less. In most cases, a person can expect to lose 35-45% of their excess weight. This should not be confused with a person's total weight. In some cases, additional procedures may be required to adjust the band or deal with any complications that may arise. The procedure may also be reversed at a later date if need be.
Some people may develop side effects and complications with this procedure. The most common side effects include nausea, vomiting and surgical complications such as infections, bleeding at the site of the surgery and issues with the adjustment device. Surgical complications connected with this procedure are rare and occur in less than 10% of the cases. Vitamin deficiencies are rare as this surgery does not interfere with the absorption of nutrients by the small intestines.
However, in some cases, complications may arise in the long term use of this band. This is typically seen when the patient does not undergo regular maintenance or reverts to his earlier, unhealthy diet and lifestyle. Ideally, a patient should get follow up checks every month after such a surgery. This allows the doctor to make any necessary adjustments to the device. Thus, placing the band is only the first step of the process to lose weight. Unless the patient makes a decision to follow the program strictly, success cannot be guaranteed.
In case you have a concern or query you can always consult an expert & get answers to your questions!
2568
people found this helpful
Shared 1 year ago • Featured Tip
Getting surgery for weight loss may seem to be an easy way out, but this is no miracle cure. Bariatric surgery is of many types and to benefit from this, it is important for you to make the right choice. Some types of bariatric surgery merely restrict the amount of food that can be consumed in one sitting while others reduce the amount of fats that can be absorbed from the food as well. Duodenal switch surgery is one of the latter techniques.
For this surgery, a part of the stomach is removed. This restricts the amount of food that can be consumed. The remaining part of the stomach is fashioned into a tube. This preserves the natural inlet and outlet for food and allows the patient to have a more normal diet as compared to other bariatric surgeries such as a gastric sleeve surgery. Thus, if you do not want to be restricted to a special diet, this may be the better choice of bariatric procedures for you. Removing part of the stomach also reduces the amount of hormones such as ghrelin being produced. This hormone is responsible for stimulating the appetite.
The small intestines are then addressed and separated into two channels which merge later as one. Food flows through the shorter channel. Bile and pancreatic juices flow through the longer channel. The two channels merge shortly before food passes into the large intestines. The aim of doing this is to reduce the amount of time your food spends in the small intestines. As a result of this, lesser fat is absorbed by the body. In most cases, the amount of fat absorbed by the small intestines after this procedure is reduced to 20%. This part of the procedure is reversible. What this implies is that once the patient has lost sufficient weight, the small intestines may be brought back to their original state thus allowing nutrients to be properly absorbed once again.
If you do decide to undergo this procedure, you must first fulfill certain conditions. Bariatric surgery is usually considered a last resort when other forms of weight loss have not had significant results. However, you should have lost a certain amount of weight by dieting and exercising prior to the surgery. This is necessary as this surgery will not be effective unless the person has self-control and a will to lose weight. Thus, this is seen as a commitment towards a healthier lifestyle.
In case you have a concern or query you can always consult an expert & get answers to your questions!
2612
people found this helpful
Shared 1 year ago • Featured Tip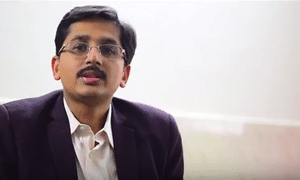 If all other weight loss measures have failed in controlling your excess weight, then you can seek your solution with bariatric surgery
4
people found this helpful
Shared 1 year ago • Featured Tip
The incidence of obesity is rising in India and is widely affecting younger generation too. On one hand, there is a portion of population that suffers from obesity because of genetics or certain medications, while on the other hand, there is another set of people who are becoming a victim of obesity due to unhealthy eating habits and sedentary lifestyles.

What is obesity?
Obesity is a chronic disease and occurs when a person has too much body fat. Obesity is measured by Body Mass Index (BMI), calculated by using the height and weight. Also, obesity can lead to serious health problems such as diabetes, hypertension and heart disease, etc.
If you are aiming to lose weight, then important is to seek the right treatment and adopt weight loss measures that best suit you. You can choose from a variety of treatment options like eating fewer calories, exercising regularly or following a healthy diet plan. But in some cases, despite bringing about major lifestyle changes, weight loss still seems impossible. For those, Bariatric Surgery could be an effective treatment option.
Bariatric Surgery:
Bariatric surgery aims to reduce the size of the stomach. The surgery involves closing off parts of stomach to restrict intake of food into the body, and reduce the absorption of food in the stomach and intestines. The reduced absorption of nutrients and calories from the food pushes weight loss and decreases the risks of obesity-related health problems.
Types of bariatric surgery:
Bariatric surgery has been broadly classified into three types and your surgeon will decide the best procedure after examining your weight, age, and medical history.
1) Gastric band: In this procedure, the surgeon inserts an adjustable silicone band around the upper part of the stomach. This band divides the stomach into two sections: a small upper pouch, and a larger lower stomach. In the small pouch, less food fits in, and so fewer calories are absorbed. Because of small stomach size, patients feel full sooner and because less calories are absorbed, the feeling of fullness lasts longer. The procedure is considered least invasive and the reversible. After removing the band, the stomach returns to its normal size.
2) Gastric bypass: In this procedure, a small pouch of stomach is created and it is then connected to farther portion of small intestine, allowing the bile and pancreatic fluids to help fully digest food. When food enters the body, it moves through the pouch directly into the farther portion of small intestine, bypassing the large part of stomach and small intestine. Because of this, less calories and nutrients are absorbed in the body, facilitating weight loss.
3) Sleeve gastrectomy: In this procedure, the stomach isn't rearranged as in Gastric Bypass Surgery. Rather the stomach is resized in the procedure, leaving only a banana-shaped portion. 70% of the stomach portion is removed and only a vertical sleeve, 30% stomach, remains that resembles a banana. The stomach is permanently reduced to 15-20% of its original size and the procedure isn't reversible. Because the size of the stomach gets smaller, food intake and thereby consumption of calories and nutrients too get restricted, thus resulting in weight loss.
Benefits of Bariatric Surgery
If despite dieting and exercising, you don't see much change in your excess weight or weight loss doesn't last, then bariatric surgery may be an ideal solution for you.
Long term weight loss: The surgery not only helps you lose weight, but also helps you maintain it and keep it off. Bariatric surgery is considered to be the most effective treatment to tackle severe obesity and maintain long term weight loss.
Improved health conditions: Bariatric surgery can improve or even relieve weight-related health issues such as Type 2 diabetes, sleep apnea, joint pain, high blood pressure, high cholesterol, and so on.
Better quality of life: With a healthier weight, people report increase in self-esteem and self-confidence. They also get more economic opportunities and could indulge in their favorite recreational and physical activities.
Your health outcomes after the surgery will depend greatly on the type of procedure, and how committed you are towards bringing the lifestyles changes as suggested by the surgeon. It might take a few days before you are able to resume a normal lifestyle. And for all those who think it is a magical treatment, it is not. After the surgery, you will have to change your eating habits and make exercise a permanent part of your life.
109
people found this helpful
Shared 1 year ago • Featured Tip
When dieting and exercising fail to help an obese person manage their weight, bariatric surgery may be suggested. One of the most popular types of bariatric surgery is a gastric sleeve surgery or sleeve gastrectomy. The main aim of this surgery is to reduce the amount of food that can be consumed in one sitting. It does not affect the amount of nutrients and fats absorbed from the food that has been eaten. A majority of the weight loss resulting from this surgery happens within 18 months.
A gastric sleeve surgery is a relatively safe, straightforward and short surgery. Prior to the day of the surgery, you would have been given a special diet to be followed for two weeks. It is essential to follow this diet strictly. This surgery may be performed laparoscopically or via a large incision made in the abdomen. More than half the outer side of the stomach is removed. The remaining part of the stomach takes the form of a tube. This surgery is not reversible.
Recovery from a gastric sleeve surgery varies from person to person. A certain amount of pain and discomfort is normal for the first week following the surgery. Soft foods may be introduced in week 4 and you can get back to small amounts of your normal food in week 5. You will notice that you feel fuller much faster and are able to consume a very limited portion of your normal food intake. In some cases, your food may also be emptied into the small intestines at a very fast rate. This is known as dumping syndrome. This may cause diarrhea and nausea and leave you feeling weak. It is essential to drink plenty of water to allow for smooth bowel movements and to prevent constipation.
On an average, this surgery can help people lose up to 60% of their excess body weight. However, this depends largely on your control over your diet and the amount of exercise you do. At some point in time, your weight loss may plateau. This is normal to overcome this, you must make a change to your diet or exercise schedule. A dietician can also help you address the right number of meals needed by your body. A gastric sleeve surgery does not require any maintenance post the surgery but it is important not to fall back to your earlier unhealthy lifestyle and to maintain a positive attitude. If you wish to discuss about any specific problem, you can ask a free question.
2429
people found this helpful
Shared 1 year ago • Featured Tip
Bariatric surgery refers to the procedure by which excess fat is removed gradually within few months from an individual s body after modification in size of stomach and modification in gut pathway and length by laparoscopically (key hole surgery).
The diet that must succeed bariatric surgery changes with time. A post bariatric surgery diet will tentatively look like:
Initial stages: At the initial stage, eating solid food should be strictly avoided. A liquid diet with added protein can is a feasible option as long as it does not have any solid particles. The doctor may also prescribe regular and intermittent consumption at the beginning.
Intermediary stages: The diet must be changed post second till the sixth week as the meal is made thicker. However, solid food must still be expelled. Due to the surgery, it is only normal that you would feel full after small consumption thereby, necessitating regular intake of food within a short span of time.
Final stages: Post sixth week, incorporating solid food in the diet is generally allowed by the doctors. With the introduction of fuller meals, regular intake of food should be reduced and four meals a day should be the norm.
Along with a fixed diet chart, you must also practice certain exercises to expedite the process of recovery. Some of them are:
Light exercise: Depending on the condition, few patients may be prescribed exercises every week for an hour.
Multiple exercises: Few, on the other hand, may be prescribed by the surgeons to exercise twice every week, generally for an hour. If you wish to discuss about any specific problem, you can consult a Bariatrician.
2425
people found this helpful
Shared 1 year ago • Featured Tip
3716
people found this helpful
Shared 3 years ago • Featured Tip
obesity is associated with shades of liver problem.
Why Your Liver is at Risk - NDTV Food - http://food.ndtv.com/health/world-obesity-day-why-your-liver-is-at-risk-696350
2
people found this helpful
Shared 3 years ago • Featured Tip
http://paper.hindustantimes.com/epaper/viewer.aspx

my article in Hindustan times page 11 on snoring and obesity and it's treatment
1
person found this helpful
Shared 3 years ago • Featured Tip
early to rise and early to bed is good
58
people found this helpful
View All Feed
Near By Clinics

4.3
(

14

ratings)
Rajender Nagar, Delhi,
Delhi
View Clinic

4.4
(

40

ratings)
View Clinic

Ganga Ram Hospital, Delhi,
Delhi
View Clinic