About
Customer service is provided by a highly trained, professional staff who look after your comfort and care and are considerate of your time. Their focus is you.
...more
Customer service is provided by a highly trained, professional staff who look after your comfort and care and are considerate of your time. Their focus is you.
More about MediHope Super Speciality Hospital
MediHope Super Speciality Hospital is known for housing experienced Nephrologists. Dr. Satish D, a well-reputed Nephrologist, practices in Bangalore. Visit this medical health centre for Nephrologists recommended by 56 patients.
Timings
Location
114/1, Malleshpalya Main Road, New Tippasandra Post, BEML, 8th Main Landmark : Near Malleshpalya Bus Stand
New Thippasandra
Bangalore,
Karnataka
-
560075

Get Directions
Doctors in MediHope Super Speciality Hospital

MBBS, MD - General Medicine, DNB - General Medicine
Nephrologist

MBBS, MD - Radiotherapy
Oncologist
M.Phil - Clinical Psychology
Psychologist
MBBS, MS - General Surgery
General Surgeon
MBBS, MD - Paediatrics, DCH
Pediatrician
MBBS, DNB (ENT)
ENT Specialist
MBBS, MS - Orthopaedics
Orthopedist

MBBS, Diploma in Otorhinolaryngology (DLO), M.Phil in Hospital & Health Systems Management, DAA - Diploma in Allergy Asthma and Immunology
ENT Specialist
MBBS, MCh - Cardio Thoracic Surgery, MS - General Surgery
Cardiologist
MBBS
Cosmetic/Plastic Surgeon
Services
Submit Feedback
Submit a review for MediHope Super Speciality Hospital
Your feedback matters!
Write a Review
Feed
Nothing posted by this doctor yet. Here are some posts by similar doctors.
A kidney stone may not cause symptoms until it moves around within your kidney or passes into your ureter — the tube connecting the kidney and bladder. At that point, you may experience these signs and symptoms: Severe pain in the side and back, below the ribs. Pain that radiates to the lower abdomen and groin.
1
person found this helpful
It must b only due to weather changes. Drink hot to warm water. Avoid drinking cold water. Gargles of hot water with a pinch of salt. Also, if fever comes repeatedly, get CBC done.
2
people found this helpful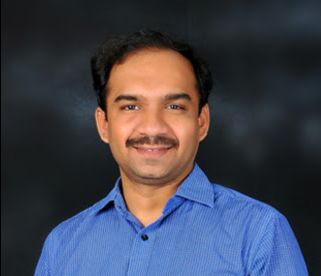 MD - Psychiatry, MBBS Bachelor of Medicine and Bachelor of Surgery
People experience different reactions with weed some develop intense fearfulness anxiety, hearing voices, behavioural problems with just one joint. Some find peace on smoking weed But on long term use weed causes decreased performance in job, studies by altering the brain circuits that are involved in memory processing, concentration and motivation. Weed is said to be gateway drug to other drugs, people who start using weed just don't stop with weed they will be hooked to other drugs. Take home message smoking weed is not good for mental health. As you mentioned people who smoke weed on long term prone to lung problems like COPD.
1
person found this helpful
MBBS, MS - Obs and Gynae, MRCOG(London), DNB, Fellowship In Uro Gynaecology
What is Cervical Cancer?
Cancer is a disease in which cells in the body grow out of control. When these abnormal cells are present in the cervix, it is called cervical cancer, or cancer of the cervix.
Screening Prevents Cervical Cancer and Saves Lives:
The Pap test can find abnormal cells in the cervix. These cells may, over time, turn into cancer. This could take several years to happen. If the results of a Pap test show there are abnormal cells that could become cancerous, a woman can be treated. In most cases, this treatment prevents cervical cancer from developing.
Pap tests can also find cervical cancer early. When it is found early, the chance of being cured is very high. The most important thing you can do to avoid getting cervical cancer is to have regular Pap tests.
Any woman who has a cervix can get cervical cancer, especially if she or her sexual partner has had sex with several other partners. Most often, cervical cancer develops in women aged 40 or older. Abnormal cells in the cervix and cervical cancer don't always cause symptoms, especially at first. That's why getting tested for cervical cancer is important, even if there are no symptoms.
The Pap test, also called the Pap smear, is a cervical cancer screening test. It is not used to detect other kinds of cancer. It is done in a doctor's office or a clinic.
During the test, the doctor or nurse uses a plastic or metal instrument, called a speculum, to widen the vagina. This helps to examine the vagina and the cervix, and collect a few cells from the cervix. These cells are placed on a slide and sent to a laboratory to be checked for abnormal cells.
Who Should Have a Pap Test?
Doctors recommend that women begin having regular Pap tests and pelvic exams at age 21, or within three years of the first time they have sexual intercourse – whichever happens first. After a woman has a Pap test each year for three years in a row, and test results show there are no problems, she can then get the Pap test once every 2-3 years.
Who Does Not Need to be Tested?
The only women who do not need regular Pap tests are:
Those over age 65 who have had regular Pap tests with normal results
Women who do not have a cervix. This includes women whose cervix was removed as part of an operation to remove the uterus. (The surgery is called a hysterectomy.) However, a small number of women who have had this operation still have a cervix and should continue having regular Pap tests. If you're not sure whether you have a cervix, speak to your doctor about it.
How Do I Prepare for the Pap Test?
To prepare for the Pap test, doctors recommend that for two days before the test you should avoid:
Douching
Using tampons
Having sexual intercourse
Using birth control foams, creams, or jellies or vaginal medications or creams
Try to schedule your Pap test for a time when you are not having your menstrual period.
When Will I Get the Results?
It can take up to three weeks to receive Pap test results. Most results are normal. There are many reasons that Pap test results can be abnormal, and usually it does not mean you have cancer.
1
person found this helpful
Warts refer to a type of a deformity in the skin, which refers to the formation of a small, hard, benign growth on the surface of the skin. It is generally caused by a viral infection and results in a feeling of discomfort or pain.
What causes the formation of warts? Common warts are caused due to infection of the outermost layer of skin that occurs as a result of viral contamination. The virus that is responsible for this condition belongs to the human papillomavirus (HPV) family. This infection is highly contagious and easily spreads from one person to the other. It is most likely to occur on skin that is cut or damaged as that allows easy access for the virus to enter the skin system.
How to prevent the formation of warts? Common warts are contagious and spread very easily. Preventing the spread of the HPV virus can be done through simple steps that will help you avoid getting affected by this condition.
Some of the preventive measures that can be adopted are as follows:
Avoid biting fingernails as gnawing on the skin around the nails makes it more prone to infection.
Grooming, brushing and shaving around infected areas should be done with care.
Picking and scratching on warts should be avoided.
Moisture and dampness should be avoided as the virus thrives on it.
Wart removal should be done by a qualified dermatologist. It is simple, safe OPD procedure which takes a few minutes only and does not leave any scars.
8
people found this helpful

Jawaharlal Nehru Medical College, Wardha, Nagpur, Ms- Ortho, Fellowship in Complex Trauma And Limb Reconstruction, FELLOW IN JOINT REPLACEMENT AND ARTHOSCOPY SURGERY
Plantar fasciitis is an orthopedic problem that gives rise to pain in the foot and heel due to strain or pressure on the plantar fascia. This is a ligament or connective tissue which lies in a flat band, connecting your heel with the toes and effectively, providing a basis for the motion of the feet in general. Inflammation, swelling and bruising of this tissue or ligament can lead to excessive pain in the heel.
Let us look at ways that can help you deal with this pain:
Rest: Taking rest and giving your feet a break from all kinds of strain inducing activities can help in relieving the pain. Also, you can keep your feet elevated to help in reducing the pain in the area.
Supportive footwear: Using pads within your shoes with gel built into them, or using specific footwear that help in walking without feeling too much of pain is a good way of dealing with Plantar fasciitis. The shoe inserts must be rubber, felt or plastic so that they are soft for your feet. They also give your heel and its arch good support, while Orthotics pulls the ligament so that there is less stress on the same. You can also pull on a pair of night flints which will keep the foot and the ligament stretched while you enjoy a good night of sleep.
Exercise: Indulging in mild muscle strengthening exercise that also involves stretching and heel hooks can help in alleviating chronic pain that you may be suffering from. Lie flat on your back and take a towel. Lift your leg and hook your foot into it. Now press against the towel and pull down the towel simultaneously. Repeat at least ten times per foot. This will give you flexibility and strength in the area.
Painkillers: Use painkillers only when absolutely necessary and with due advice from the doctor or Orthopaedic specialist. The use of Ibuprofen and other pain relievers can help in numbing the pain-inducing nerves in the brain and give you instant relief.
Anti-inflammatory drugs: Your doctor may prescribe anti-inflammatory medication that can bring down the swelling for more comfortable functioning when you are on your feet. Naproxen is one such drug that helps in bringing down the inflammation. Also, corticosteroid injections can relieve severe pain.
Surgery: Heel spur removal or Plantar fascia release are some of the surgical options for chronic and severe cases.
Taking care of your feet is a matter of ensuring that you look into the slightest discomfort and report the same to a doctor.
1
person found this helpful

European Society For Medical Oncology certification, DM - Oncology, MD - General Medicine, MBBS, Fellowship in Bone Marrow Transplant
Cancer in colon forms due to uncontrolled cell growth in the large intestine cells. Most colon cancers originate from the healthy cells in the lining of the colon that grow into tumors called adenomatous polyps. These polyps can be cancerous or benign. A cancerous tumor is malignant and may spread to the other parts of the body by traveling through blood and lymph systems, this process is known as metastasis. Whereas a benign tumor can grow but don't necessarily spread to other parts of the body. It takes years for these changes to develop depending upon both genetic and environmental causes.
Causes and risk factors:
In a healthy body, the cells normally grow, divide and then die. Cancer is the result of uncontrollable cell growth where the cells do not die. Aging is one of the important risk factors for colon cancer; other risk factors include a family history of colon cancer. As per Johns LE and Houlston RS individuals with a family history of colon cancer have a high risk of developing this form of cancer as compared to those with no such history. A study conducted by Giovannucci and others in 1995, successfully established the relation between physical activity, obesity and colon cancer. As per the research lack of physical activities elevates the chance of getting colon cancer. Individuals who regularly smoke, are obese and use aspirinhave a higher risk of developing this form of cancer. Diet is also an important factor, diets that are high in fat and low in fiber may elevate the risk.
Symptoms:
The symptoms of colon cancer are varied, depending upon the condition of the tumor. At the early stage, patients may experience no symptoms. However, as cancer grows, symptoms arise. Diarrhea or constipation are common; patients may see changes in stool consistency and narrower stool. Abdominal discomfort, bloating, fullness and cramps may also indicate colon cancer. Sudden weight lossand unexplained iron deficiency (anemia) are also associated with this form of cancer. If these symptoms last for several weeks, don't hesitate to consult your physician.
Treatment:
Colon cancer is highly treatable and depends on the type and the stage of cancer along with health and other characteristics of the patient. However, there is no single treatment; the most common options are – surgery, chemotherapy and radiation therapy. The surgery for colon cancer is known as colectomy and involves removing the affected part of the colon and the adjoining areas including nearby lymph nodes.
Chemotherapy involves killing the cancer cells by utilizing certain chemicals that interfere the cell division process and damage the proteins or DNA. In the radiation therapy, high-energy gamma rays are used to target and destroy the cancer cells. Radiotherapy can be used both as a standalone treatment and also along with other treatments.
2
people found this helpful
Home Remedies for Chickenpox: Apply calamine lotion. Calamine lotion can help reduce itching. Serve sugar-free popsicles. Chickenpox can also appear inside your mouth. Bathe in oatmeal. Wear mittens to prevent scratching. Take baking soda baths. Use chamomile compresses. Give approved pain relievers.
1
person found this helpful
Add following food Fatty Fish. Fatty fish, such as salmon are excellent foods for healthy skin. Avocados. Avocados are high in healthy fats. Walnuts. Walnuts have many characteristics that make them an excellent food for healthy skin. Sunflower Seeds. Sweet Potatoes. Red or Yellow Bell Peppers. Broccoli..Tomatoes. Oats Drink 10 glass of water Drink turmeric water by brewing raw turmeric in it. U will see magic in 1 month.
View All Feed
Near By Clinics

Thippasandra, Bangalore,
Bangalore
View Clinic