BHMS
Homeopath
•
93

% (

15926

ratings)
•
10 years experience
Ask Free Question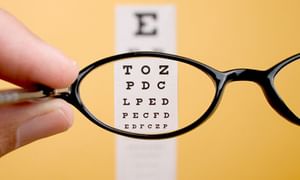 Hello, take belladonna 30, 3 drops, thrice daily. Use schwabe's cmd2, eye drop. Instill 2 drops in each eye twice daily. Wash your eyes with cold water twice daily. Also get your eyes tested by an eye specialist. Revert me after 1 week.

FICO, DNB Ophtalmology
Ophthalmologist
•
92

% (

799

ratings)
•
5 years experience
Ask Free Question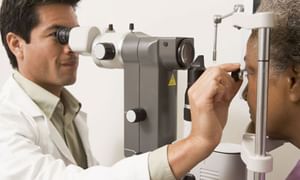 Redness of the eye is one of the most prevalent problems observed. Redness of the eyes has multiple causes associated with it. To enumerate a few common causes: (1) allergy of the eye. It is usually caused by improper eye hygiene. It occurs with symptoms of pricking, itching, irritation, watering, foreign body sensation and discomfort. There is a tendency to rub the eyes with fingers, handkerchief, cloth, etc. This is not a good habit because it tends to transmit lots of virus, bacteria and dust into the eye. Allergy usually presents with symptoms of watering (clear water), redness and itching of the eye. Thus, eye hygiene remains the principal modality of treatment along with eye drops as a supplement. (2) infectious conjunctivitis: this is usually associated with white-yellowish discharge. There may occur associated pain and sensation of itching, pricking, watering and discomfort. If so, it would be a good idea to go and show to an eye specialist in person. (3) foreign body lodged in the eye. This is more commonly associated with people who drive 2 wheeler vehicles without protection. It occurs more commonly in one eye. Foreign bodies that commonly get lodged are eyelashes, insect wings, small insects, dust particles, iron particles (more common with people working in the iron industry) the solution for a foreign body lodged in the eye would be better provided by an eye specialist at the clinic because it would require immediate removal from the eye and appropriate therapy. (4) raised eye pressure: this is a condition known as glaucoma. It is not so common as the previous mentioned conditions. There is usually associated pain in the eyes. It is commonly bilateral (occurs in both eyes). There is usually a positive family history of glaucoma associated in a majority of the cases. (5) inflammation of the covering layers of the eyeball. This is known as" uveitis" it is also a relatively less common condition. There is associated pain. It would require a thorough eye checkup including the retina-thus a good idea would be to visit the eye specialist in person. (6) increased blood pressure. This has known to cause redness which is also known as sub-conjunctival hemorrhage. The redness in this case tends to be deep dark and usually occurs only in one portion of the eye. In this regard, a complete ophthalmic evaluation and a systemic evaluation is warranted. (7) injury/ trauma to the eye in any form may cause redness of the eyes. This should be taken seriously and assessed in detail by an eye specialist in person. From the symptoms described by you, it seems more likely to be a case of infection (? viral conjunctivitis). Other causes elaborated before should also be checked for in detail. Also, maintaining the precautions and hygiene that I mentioned should probably work well for you. You could use an antibiotic eye drop 4 times in a day and also use a lubricant eye drop along with an anti-histamine eye drop. (3-4 times daily) also, you should undergo a complete eye evaluation in order to rule out other causes. This would be possible only by examining your eyes in person. Hope my suggestions helped you. Take care.