M suffering from vaginal yeast infection like symptoms. Whole area down there has become reddish. Swelling and a lot of itching is making me uncomfortable. My vaginal discharge is also whitish weirdly thick. Moreover I can't visit gynecologist before 3 to 4 days. Can I use avil to cure itching or any other remedy?

Yes you can use them. Avoid soap and vaginal washes.

Hello! You can use Candid v3 vaginal suppositories For 3 days, during the night one supposed to be inserted in vagina. Keep the area dry, wash with warm water and soap and also wear loose cotton undergarments. Take care!

1.You should maintain high grade of personal hygiene. 2.Do change your underclothes at least 2 times a day 3.Wear cotton under garments 4.Stay hydrated. Drink plenty of fluids. 5.Keep the area dry homeopathy is a very effective for this problem n has very encouraging results. And homeopathic medicines are safe and do not have any side effects at all.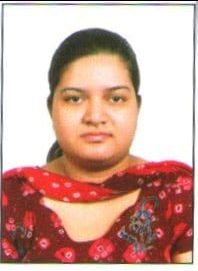 Avil won't help. Take Candid V3 vaginal tablet at night. Apply candid cream on itchy areas. Maintain intimate hygiene with V wash or intiwash during bath.

Keep the area clean and dry as far as possible. Start using Luliconazole ointment locally.
Suggestions offered by doctors on Lybrate are of advisory nature i.e., for educational and informational purposes only. Content posted on, created for, or compiled by Lybrate is not intended or designed to replace your doctor's independent judgment about any symptom, condition, or the appropriateness or risks of a procedure or treatment for a given person.