About
Ashwini Homoeopathic clinic was established in the year 1994 by Dr Abhay Patil Secured BHMS degree from Bombay University in the year 1993 . Worked under Dr Praful Barvalia and Dr Praful...
...more
Ashwini Homoeopathic clinic was established in the year 1994 by Dr Abhay Patil Secured BHMS degree from Bombay University in the year 1993 . Worked under Dr Praful Barvalia and Dr Prafull Vijayakar, both eminent personalities in the field of Classical Homoeopathic Medicine, while undertaking this professional education during the period 1992 to 1994.Further participated in clinical analysis with Dr Rajan Shankaran, to prove the remedial effects of Homoeopathic medicine. Has high proficiency in interacting with patients and recording their physical, mental, psychological and emotional details required for appropriate analysis so as to deduce the correct Homoeopathic remedy. From 1994 to 2007 has documented and created a data base of about 10000 patients. Of these, about 5000 patients seek medical treatment only from him and have shown unflinching solidarity in this matter. These include patients from USA, UK, Dubai, Singapore and Canada.
Location
Photos (8)






View All Photos
Amenities
Parking
Cafeteria
Online Appointments
Reception
Waiting Lounge
Credit Card
Ac Rooms
Network Hospital

Shop No.19,20, Ground Floor, JK Chambers, Next To Golden Punjab Hotel, Sector-17

,

Navi Mumbai
Get Directions
Doctor in Ashwini Homoeopathy

₹300 online
11:00 AM - 02:00 PM
05:00 PM - 08:00 PM

11:00 AM - 02:00 PM
05:00 PM - 08:00 PM

10:00 AM - 02:00 PM
05:00 PM - 08:00 PM
Specialities
Homeopathy
A natural alternative form of medicines, which efficiently treats various diseases
Patient Review Highlights
"Very helpful"
12 reviews
"Professional"
3 reviews
"Well-reasoned"
3 reviews
"Caring"
1 review
"knowledgeable"
7 reviews
"Prompt"
1 review
"Practical"
1 review
"Sensible"
3 reviews
"Nurturing"
1 review
"Inspiring"
1 review
Reviews
Colin Oaks
Jul 3, 2018
Ashwini Homoeopathy provides answers that are very helpful. Thanks so much I tried looking up anything that may relate to this and found nothing now I atleast have a starting point
Shabana
Jun 10, 2018
I found the answers provided by the Ashwini Homoeopathy to be very helpful. Thanks doctor
Rajendra Joshi
Jul 17, 2018
I found the answers provided by the Ashwini Homoeopathy to be knowledgeable. Ok
Feed
Asked for male, 26 years old from Delhi
Tab Matilda Er once a day for 1 month D rise 60k once a week for 2 months for further assistance visit us online.
1
person found this helpful
The monitor should be placed at the level of your heart. You should be in a relaxed state. There is some difference of 10-20 units in digital and manual checking.
2
people found this helpful
Shared 2 months ago • Featured Tip
Eating healthy food and getting enough rest and exercise may not be enough to boost your immune system, particularly when you are being exposed to bacteria and viruses in your increasingly polluted environment. Your immune system needs a bit more help and Homeopathy offers more than a helping hand, find why it should be the first line of treatment?
The immune system is like a fort to protect the body against foreign invaders (or pathogens) like fungi or parasites, bacteria, viruses etc. Inimical entities are also being created from within, auto-immune disorders and diseases like cancer. Proper immune function is a complex balancing act which nature has to carry out but with a little help. While functioning properly, our immune systems are able to discriminate effectively, between body's own tissues and foreign pathogens. A weakened immune system makes you vulnerable to virtually every type of illness. If the immune response becomes overactive or misdirected it begins to target the body's own tissues for foreign invaders and starts attacking them
Immunity is influenced by the digestive capabilities and our ability to digest, assimilate and absorb nutrients in our bodies. In a healthy body where immune function is strong, any invaders are neutralized or destroyed and then expelled and normalcy is restored. If digestive capabilities are impaired by an imbalance, metabolism is affected and the immune response and natural resistance are lowered. If the body is unhealthy by stored toxins from undigested food, then an environment is created in which invaders are encouraged to thrive. What makes us sick is the deranged, disturbed immune system not the disease tonsillitis or headache or bacteria. These are all end products of disease.The disturbance in the normal functioning of vitality is the real sickness.
Boosting the Immune System:
It is absolutely vital that you have a good strong immune system. A strong immune system means your body can fight back very well when it is under attack. Thousands of times a day your immune system helps combat all sorts of minor invasions, from bacteria, viruses, parasites and many other "intruders". However, this internal self-defence mechanism can sometimes function poorly. There are many reasons for this and at these times it is important to try and recover as quickly as possible.
A point well worth remembering is that prevention is always better than cure. So a strong immune system can stop one getting ill in the first place.
Why Homeopathy is best for boosting your immunity?
Unlike antibiotics homeopathy does not 'neutralize' an infection, instead it strengthens the body's immune system to fight disease or infection.
The modern system of homeopathy looks towards systemic detoxification that causes weakening of defense mechanism. It, therefore, works on removing poisoning or toxicity from bone marrow, liver, spleen, lymphocytes, lymph nodes that play a vital role in immune defense mechanism.
Homeopathy is more palatable than many conventional medicines since the mildly sweet pills, powders or liquids are easy to dispense and consume.
Homeopathy is effective in any problem associated with a compromised immune system or lowered immune response.
Patient on Homeopathy regains appetite after few days thus helping the patient gain weight.
Homeopathy helps control opportunistic infections associated with a compromised immune system.
Homeopathy decreases the viral load after few months of regular consumption.
Homeopathy is well tolerated in patients of all age groups and has been used by thousands of patients in several countries with no adverse effects reported.
Being totally natural, homeopathic medicines are ideal. Homeopathy uses a very small amount of therapeutic substances for easing several symptoms and conditions. The top homeopathic medicines used in boosting your overall immunity are as follows:
Allium cepa- This medicine contains a low amount of red onion. It is used for relieving nasal congestion and treats teary eyes. It is ideal for improving immunity against cold and influenza.
Gelsemium- This remedy is derived from the vine called Gelsemium sempervirens. It treats cold and flu symptoms. Your immunity against body aches and fever get reduced.
Oscillococcinuim- This homeopathic medicine is also known as Oscillo. This remedy contains a small amount of duck liver and duck heart. It should be taken on the first day when you experience flu symptoms. It strengthens your immune system against germs, which cause cold and related conditions.
There is no specific homeopathic medicine, which is only meant for boosting your immunity. The medicines are actually used for treating some specific conditions and symptoms, and they also improve your immunity against the conditions it fights. It is always recommended to consult a specialized homeopath before you undergo any medication.
5728
people found this helpful
Shared 2 months ago • Featured Tip
There are valves in the each of the four chambers of the heart. These valves make sure that blood flows in one direction only. The blood flows from the atria into the ventricles through the mitral and the tricuspid valves. The pulmonic and the aortic valves allow the blood to flow out of the ventricles. Valve problems occur when the normal functioning of the valve is impaired.
Impaired valve function leads to blood flow obstruction, which in turn can lead to stenosis of the valve. This puts lot of strain on the heart muscles, forcing it to work harder. It may also lead to the blood flowing backwards through the valve and back into the heart.
The various causes of valvular heart disease are:
Valvular heart disease: If you are suffering from rheumatic fever, it may lead to valvular heart disease
Congenital heart disease: Congenital heart disease refers to various defects in the heart which are present since birth. In some cases, these defects may include being born with abnormal valves.
Heart attack: If you have suffered a heart attack, your heart muscles may be damaged or impaired.
Cardiomyopathy: This is a genetic disorder that is characterized by an inability of the heart to pump blood efficiently.
Age: Ageing may cause certain changes in the body that lead to valvular heart disease.
Valvular heart disease is treated by various homeopathic remedies that do not have any side effect. It takes a holistic approach to healing the body as it gets to the root of the disease. The various homeopathic remedies for valvular heart disease are:
Cactus grandiflorus: This remedy is used in a number of heart complications such as stenosis of the valve. It helps in getting rid of the inflammation in the heart muscles, so that the heart can pump blood efficiently.
Digitalis: Digitalis is another remedy that helps in healing the muscles of the heart by regulating the pulse.
Kalmia latifolia: Kalmia latifolia is a homeopathic remedy that is used in treating various complications of the heart. It also helps in symptoms of rheumatic fever that may lead to valvular heart disease.
5111
people found this helpful
Shared 3 months ago • Featured Tip
The thyroid gland is an important hormone-producing gland and releases thyroxine, important for metabolism regulation. Increased or decreased amounts of it can cause symptoms starting from mood swings to altered reproduction.
One of the first symptoms of thyroid abnormalities is the presence of a thyroid nodule. These nodules can be cystic, firm, or solid depending on the underlying reason for the nodule. Hypothyroidism is more common than hyperthyroidism, and in an effort to produce more thyroxine, the gland swells producing the famous thyroid nodule. The nodule here is firm. In cases of infections, the nodules are more likely to be cystic. Cancerous thyroid nodules are hard.
In homeopathy, there is no general treatment and no specific remedies for any disease.
Rather, treatment is individualized. This means that the presentation of a disease in each patient is considered unique, and the homeopath prescribes remedies after an intimate consultation with each patient.
During the homeopathy consultation the homeopath considers more than just the symptoms of the disease. He also considers the disposition and constitution of the patient. This means that the homeopath approaches treatment by weighing the physical, mental and emotional states of the patient as well as the symptoms of the disease.
This approach leads to the prescription of a unique set of remedies for each patient. Therefore, two patients suffering from the same disease may receive two different sets of remedies from the same homeopath. Some of the proven homeopathic remedies for thyroid nodule are listed below-
Iodum: Hypothyroidism accounts for 80% of all nodules, and this is caused by iodine deficiency. Including iodine rich foods such as shellfish, iodized salt, and seafood will help compensate the reduced iodine levels in the body and improve production of thyroid.

Bromium: This gives the body the required amounts of bromium which is another nonmetal, similar to iodine. It is used to treat patients who present with symptoms of hyperthyroidism, including increased metabolic rate, heat intolerance and weight loss.

Calcarea carb: Obtained from oyster shells is useful in patients who present with symptoms of hypothyroidism. These people are depressed, nervous, fatigued with a poor body and mental response.

Lapis alba: Useful in tumours or nodules in a number of organs, it is also used when a patient presents with a thyroid nodule. It contains silico-fluoride salt of calcium and is useful in a number of cases where tumours are developing and also to resolve goitre.

Spongia: This marine creature soaks up the nutrients from under the sea and given its spongy nature, retains them for long periods. As it is rich in iodine and other nutrients, it is dried and used in powder form to treat thyroid nodules.

Lycopus: The flowering plant called bugleweed or Lycopus virginicus can be used in dried form or fresh form. Used as a tincture or a lotion, it is helpful in people who are irritable and present with respiratory problems. The nodules gradually reduce in size and the pulse and breathing improves.

Natrum muriaticum: In people with palpitations and exophthalmos, (bulging of eyes present along with swelling of the thyroid gland), who may also be very weak in appearance, Natrum can be used. If people have begun treatment with some other compound and discontinued, Natrum is indicated in these people too.
It is important to note, while these compounds are used, self-medication is not advised. Consult a specialized homeopath who will identify what will work for you, as each person requires customised treatment.
5901
people found this helpful
Shared 4 months ago • Featured Tip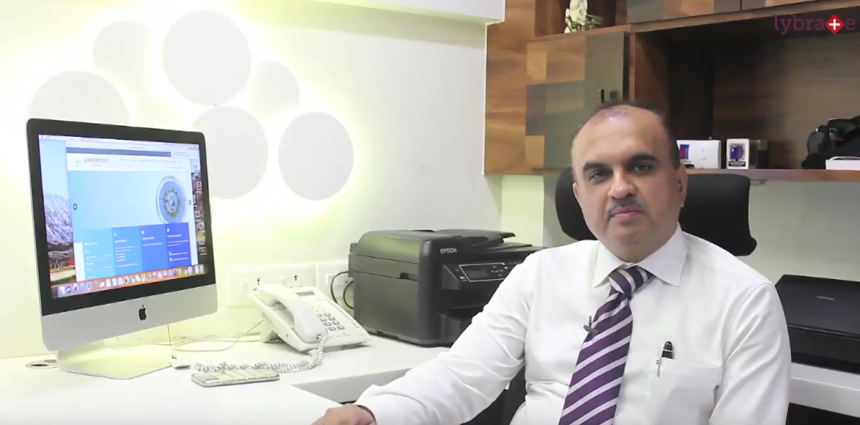 Hi!
I am Dr. Abhay Patil from Ashwini Homeopathy. We have established our homeopathy center in 1994 and we have been practicing since then. Well, me my wife and my assistant are running this clinic. We specialize in all types of chronic diseases and believe in constitutional homeopathy treatment. We believe that a person has to be treated holistically. In homeopathy, history of a person is very important to us. History includes his nature, his eating habits, past history, family history. After taking the history details we try to understand the patient and treat them constitutionally. Homeopathy is the only science which treats the person holistically. We improve the general immunity of the person.
So as the chances of him falling sick decreases. He feels better both at the mental, physical and psychological level. Each and every case take minimum 1 hour for us. The system is first my assistant takes the case history. Then we analyse it all together and prescribe medicine. We try to maintain the highest quality standards available in homeopathy. We treat all types of chronic diseases from Cancer, Asthma, Arthritis, Psoriasis, Eczema etc. From 5 to 7 years we are now specializing more in Cancer cases. As you know cancer is is on rampage. It is mainly due to bad lifestyle, bad habits, the greed which is present in people. This greed is taken up by cells and they try to multiply producing diseases like cancer. With homeopathy we can definitely cure cancer. I am not saying that we can cure all cases. It depends on which states the patient is at and what is the individual resistance of the person.
If the person is walking, talking, if he is more or less comfortable his immunity is great, then the chances of cure are very high. If he is bedridden, he is already taken chemotherapy, radiotherapy then I am sorry to say then the chances decreases significantly. There is a wrong misconception among people that homeopathy is only passive , it contains steroid. So if this was the fact we have been treating more than 15000 patients till now and homeopathy is the science which is progressing daily throughout the world.
Homeopathy is the only science where minimum dosage are administered and we do not have any side effects in the patients. Of course if the drugs are taken indiscriminately without the physicians knowledge any and every medicine can cause side effects. So if you take homeopathy from a right homeopath, chances of you getting a holistic cure right from your mental as well as physical level are very high. So if you want to meet me or you want to take an appointment you can contact lybrate.com or reach our website.
Thank you!
5357
people found this helpful
Shared 4 months ago • Featured Tip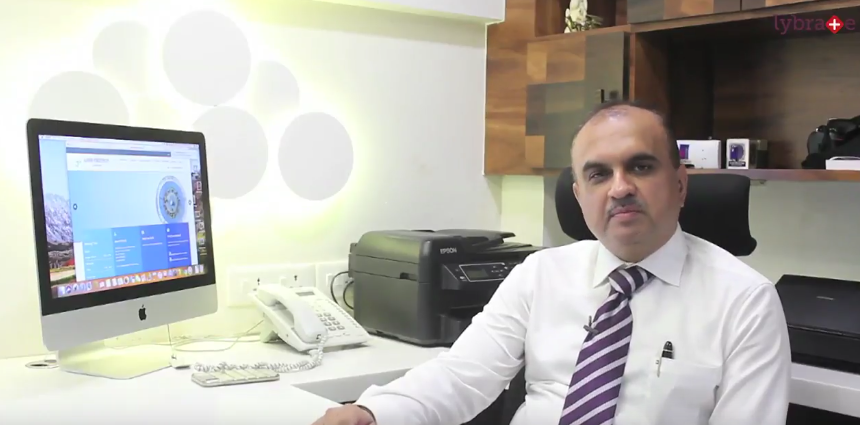 Hi!
I am Dr. Abhay Patil from Ashwini Homeopathy. We have established our homeopathy center in 1994 and it is a registered clinic. We are classical homeopaths and are placed in Vashi. Since past 10 years we have developed the science in which we are able to correlate homeopathy and astrology we call it astro-homeopathy. As all of you must be aware in homeopathy, history of a person is very important for us. It includes the nature of the patient, the eating habits of the patient. Sometimes the patient is not able to give us proper information or he is reluctant to give proper information, he may be in coma or paralysis.
So if we have the birth chart of the patient, we can correlate from the chart what could be his nature, what could be his habits, what type of diseases he could be having which helps us to prescribe right homeopathy medicines. We have used this method in thousands of cases who are autistic, who are cerebral palsy patients, where there is practically no history given by the parents. Only on the basis of the chart we are able to analyse and predict what could be the nature and what could be the disease of the patient and prescribe homeopathy medicine and get wonderful results.
I just give you an example- this is a horoscope that you must be aware of. This sign is Aries or Mesh rashi. Suppose we got n number of planets in Aries or Mars in Aries where the dominant sign in the patient is Aries. We can predict definitely that he can develop blood pressure, he can have a stroke, he can have a migraine or he will get a child who has the dominant Aries sign, can have a cerebral palsy, basically head injuries. Such a person will be prone to head injuries, stroke, blood pressure etc.
This type of patient will usually be fast, restless in nature, they don't like to sit in one place, they are very adventurous, they are very ambitious in nature. The medicines which are indicated in Aries signs are belladonna, veratrum album, mercury etc. And analyzing other symptoms which the patient may present we can prescribe the right medicines. For more information on Astro-homeopathy or if you want to understand more about Astro-homeopathy you can contact us on lybrate.com or our website.
Thank you!
5192
people found this helpful
Shared 4 months ago • Featured Tip
Tonsils are a pair of lymph nodes situated at the back of our throat.They are a part of our body's defense mechanism.When these tonsils become enlarged, inflamed and infected it is termed as tonsillitis.

>Causes
A bacterial or a viral infection is the most common cause of tonsillitis.
Esp streptococcus bacteria and epstein barr virus.
This infection is contagious and can spread through the droplet nuclei ie via sneeze and cough and saliva (kissing or sharing beverages).

>Symptoms
Difficulty in swallowing
Running nose/ nose block
Referred pain in ears
Painful lymph nodes
If the infection gets worse there can be pus formation in the tonsils.
>Prevention
Hand hygiene
Covering the nose and mouth while coughing/sneezing
>Treatment and homoeopathic management
Abundant rest
Plenty of fluids
Salt water gargles
Soft diet
>Common homoeopathic remedies
Baryta carb - indicated in infancy.
Suppurating tonsils from exposure to cold. Stinging & smarting pains
Merc sol - shooting pains in the throat, sensation of a lump, has to constantly swallow. Red inflamed tonsils. Pain on empty swallowing. Dryness of throat

Tuberculinum - enlarged tonsils. Dry cough. Sensation of suffocation. Suitable to children who are easily affected by change of weather.
1
person found this helpful
View All Feed