About
Ashwini Homoeopathic clinic was established in the year 1994 by Dr Abhay Patil Secured BHMS degree from Bombay University in the year 1993 . Worked under Dr Praful Barvalia and Dr Praful...
...more
Ashwini Homoeopathic clinic was established in the year 1994 by Dr Abhay Patil Secured BHMS degree from Bombay University in the year 1993 . Worked under Dr Praful Barvalia and Dr Prafull Vijayakar, both eminent personalities in the field of Classical Homoeopathic Medicine, while undertaking this professional education during the period 1992 to 1994.Further participated in clinical analysis with Dr Rajan Shankaran, to prove the remedial effects of Homoeopathic medicine. Has high proficiency in interacting with patients and recording their physical, mental, psychological and emotional details required for appropriate analysis so as to deduce the correct Homoeopathic remedy. From 1994 to 2007 has documented and created a data base of about 10000 patients. Of these, about 5000 patients seek medical treatment only from him and have shown unflinching solidarity in this matter. These include patients from USA, UK, Dubai, Singapore and Canada.
Location
Photos (8)






View All Photos
Amenities
Parking
Cafeteria
Online Appointments
Reception
Waiting Lounge
Credit Card
Ac Rooms
Network Hospital

Shop No.19,20, Ground Floor, JK Chambers, Next To Golden Punjab Hotel, Sector-17

,

Navi Mumbai
Get Directions
Doctor in Ashwini Homoeopathy

₹300 online
11:00 AM - 02:00 PM
05:00 PM - 08:00 PM

11:00 AM - 02:00 PM
05:00 PM - 08:00 PM

10:00 AM - 02:00 PM
05:00 PM - 08:00 PM
Specialities
Homeopathy
A natural alternative form of medicines, which efficiently treats various diseases
Patient Review Highlights
"Very helpful"
11 reviews
"Professional"
3 reviews
"Well-reasoned"
3 reviews
"Caring"
1 review
"knowledgeable"
6 reviews
"Prompt"
1 review
"Practical"
1 review
"Sensible"
2 reviews
"Nurturing"
1 review
Reviews
Colin Oaks
Jul 3, 2018
Ashwini Homoeopathy provides answers that are very helpful. Thanks so much I tried looking up anything that may relate to this and found nothing now I atleast have a starting point
Shabana
Jun 10, 2018
I found the answers provided by the Ashwini Homoeopathy to be very helpful. Thanks doctor
Rajendra Joshi
Jul 17, 2018
I found the answers provided by the Ashwini Homoeopathy to be knowledgeable. Ok
Feed
Shared 1 week ago • Featured Tip
There are valves in the each of the four chambers of the heart. These valves make sure that blood flows in one direction only. The blood flows from the atria into the ventricles through the mitral and the tricuspid valves. The pulmonic and the aortic valves allow the blood to flow out of the ventricles. Valve problems occur when the normal functioning of the valve is impaired.
Impaired valve function leads to blood flow obstruction, which in turn can lead to stenosis of the valve. This puts lot of strain on the heart muscles, forcing it to work harder. It may also lead to the blood flowing backwards through the valve and back into the heart.
The various causes of valvular heart disease are:
Valvular heart disease: If you are suffering from rheumatic fever, it may lead to valvular heart disease
Congenital heart disease: Congenital heart disease refers to various defects in the heart which are present since birth. In some cases, these defects may include being born with abnormal valves.
Heart attack: If you have suffered a heart attack, your heart muscles may be damaged or impaired.
Cardiomyopathy: This is a genetic disorder that is characterized by an inability of the heart to pump blood efficiently.
Age: Ageing may cause certain changes in the body that lead to valvular heart disease.
Valvular heart disease is treated by various homeopathic remedies that do not have any side effect. It takes a holistic approach to healing the body as it gets to the root of the disease. The various homeopathic remedies for valvular heart disease are:
Cactus grandiflorus: This remedy is used in a number of heart complications such as stenosis of the valve. It helps in getting rid of the inflammation in the heart muscles, so that the heart can pump blood efficiently.
Digitalis: Digitalis is another remedy that helps in healing the muscles of the heart by regulating the pulse.
Kalmia latifolia: Kalmia latifolia is a homeopathic remedy that is used in treating various complications of the heart. It also helps in symptoms of rheumatic fever that may lead to valvular heart disease.
1
person found this helpful
Shared 2 months ago • Featured Tip
5356
people found this helpful
Shared 2 months ago • Featured Tip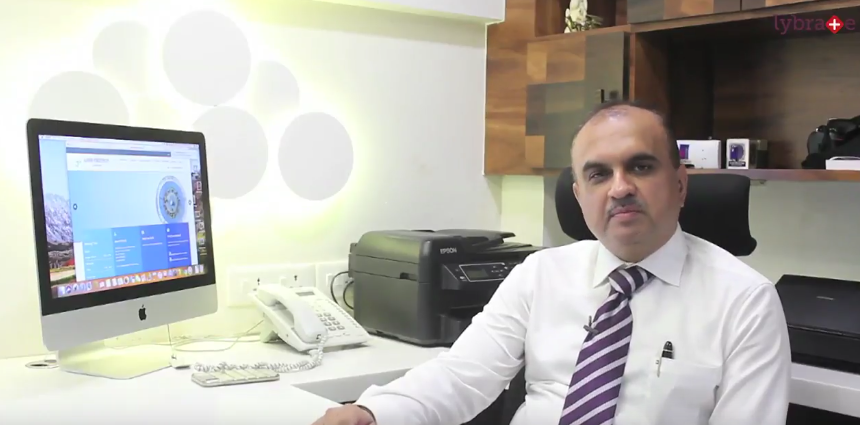 nderstanding the basic constitution or genetic code of a person is the most challenging part in homoeopathy.For constitutional prescription in homoeopathic remedies, understanding the patient is most important. In the same manner, in astrology, understanding nature of planets, houses and signs is important.
5192
people found this helpful
Shared 2 months ago • Featured Tip
Tonsils are a pair of lymph nodes situated at the back of our throat.They are a part of our body's defense mechanism.When these tonsils become enlarged, inflamed and infected it is termed as tonsillitis.

>Causes
A bacterial or a viral infection is the most common cause of tonsillitis.
Esp streptococcus bacteria and epstein barr virus.
This infection is contagious and can spread through the droplet nuclei ie via sneeze and cough and saliva (kissing or sharing beverages).

>Symptoms
Difficulty in swallowing
Running nose/ nose block
Referred pain in ears
Painful lymph nodes
If the infection gets worse there can be pus formation in the tonsils.
>Prevention
Hand hygiene
Covering the nose and mouth while coughing/sneezing
>Treatment and homoeopathic management
Abundant rest
Plenty of fluids
Salt water gargles
Soft diet
>Common homoeopathic remedies
Baryta carb - indicated in infancy.
Suppurating tonsils from exposure to cold. Stinging & smarting pains
Merc sol - shooting pains in the throat, sensation of a lump, has to constantly swallow. Red inflamed tonsils. Pain on empty swallowing. Dryness of throat

Tuberculinum - enlarged tonsils. Dry cough. Sensation of suffocation. Suitable to children who are easily affected by change of weather.
1
person found this helpful
Shared 3 months ago • Featured Tip
Hey fever, also called allergic rhinitis is an allergic response to airborne substances such as pollen, dust mite or other allergens from plants or fungi. The symptoms of hey fever include sneezing, runny nose, watery eyes, itchy throat, sinus pressures and congestion. Unlike its name, hey fever does not cause any fever.
The allergy generally occurs seasonally, especially in high pollen months, spring, summer or early fall. Not all people are affected by this allergy. Some are mildly affected. For others, immune system misunderstands allergens as harmful and releases the antibody called IgE (immunoglobulin E) to fight with it. This causes symptoms of hey fever. The symptoms could range from a mild congestion or sneezing to sweats, blocked sinuses, headaches and fatigue.
Hey fever is common during childhood; however, it can develop at any stage in a person's life. It is believed that people with a family history of allergy and asthmatic patients are at a higher risk of developing it. Children born during pollen months as well as babies exposed to cigarette smoke during early years are also at risk of developing this allergy.
A proper diagnosis of the problem is the key to its management. The allergy is generally diagnosed through its symptoms. Sometimes, a blood test is conducted to test the level of immunoblobulinE. The level from 0 to 6 indicates the severity of the allergic reaction.
Allopathic medication offers a combination of interventions like desensitisation, anti-allergen tablets, steroids and quick relief nasal sprays.
Homeopathy, on the other hand, offers a different way of intervention. The patient is treated as per the symptoms restoring the body's ability to self-heal thereby decreasing dependability on drugs. The best part being homeopathic drugs are free from chemicals and have no side effects.
You can choose to visit a homeopathy clinic or even self-treat through drugs available at homeopathy outlets where detailed symptoms and its prescribed dose can be found out. However, it is important to follow a prescribed dose at right intervals to ensure maximum benefit.
Homeopathic Remedies
Allium cepa- can b given when there is hey fever with too much runny nose and discharge is acrid.
Ars alb- can be given when there is hey fever with intense thirst.
Nat mur- can be given when there is hey fever with too much sneezing and frontal headache.
Merc sol- can be given when the patient is extremely sensitive to heat and cold.
Aurundo- hey fever with excessive burning and itching in the nose, palate, eyes.
All the medicines are generally indicated and needs a homeopathic consultation. In case you have a concern or query you can always consult an expert & get answers to your questions!
5272
people found this helpful
Shared 3 months ago • Featured Tip
Homeopathy regards the individual overall. It implies that homeopathic treatment concentrates on the patient as a man and in addition his obsessive condition. The homeopathic remedies for toothache are chosen after a complete individual examination and case-investigation, which incorporates the therapeutic history of the patient, physical and mental constitution and so forth.

A miasmatic tendency (inclination/powerlessness) is frequently considered for the treatment of constant conditions. The homeopathic remedies for toothache given underneath demonstrate the therapeutic affinity yet this is not an entire and clear manual for the treatment of this condition.


The symptoms recorded against every remedy may not be specifically identified with this sickness in light of the fact that in homeopathy general symptoms and constitutional signs are additionally considered for selecting a remedy. To concentrate any of the accompanying remedies in more detail, please visit our Materia Medica area. None of these homeopathic remedies for toothache ought to be taken without expert exhortation.

Homeopathic Remedies for Toothache
Mercurius: Mercurius is presumably more frequently demonstrated homeopathic remedy for toothache than other remedies. It is prescribed in case of extraordinary throbbing toothache because of excited dentine, which is more awful during the evening and in moist climate. The teeth feel stretched and sore, and this soreness influences the entire of the jaw and confront and is more awful from warmth, fairly soothed by delicate rubbing of the face.
Chamomilla: This is an amazing homeopathy remedy for toothache particularly in case of intolerable toothache influencing an entire column of teeth happening in paroxysms, with agonies transmitting to ears.
Belladonna: It is prescribed when a person has toothache from aggravation of dental pulp. A person in agony of blazing and throbbing pain, which is more regrettable around evening time, more terrible on contact, as is biting in nature.
Coffea: This homeopathic remedy will frequently expel the most serious torments of toothache, which nearly drive the patient unhinged. It is a stinging, snapping, irregular agony, more regrettable while biting, more awful from warm drink and altogether eased for a period by holding icy water in the mouth, returning when the water turns out to be warm.
In case you have a concern or query you can always consult an expert & get answers to your questions!
5448
people found this helpful
Asked for Female, 24 years old from Chandigarh
2 kgs in a month is a good progres. Don't go for crash diets, avoid junk, oily food and sweets. Eat more of whole fruits and salads. Have small meals every 3-4 hours so that you don't binge eat at once. Stay hydrated. Take proper sleep so that your body can get adequate rest.
1
person found this helpful
View All Feed