About
Our medical care facility offers treatments from the best doctors in the field of Urological Surgeon.We like to think that we are an extraordinary practice that is all about you - your po...
...more
Our medical care facility offers treatments from the best doctors in the field of Urological Surgeon.We like to think that we are an extraordinary practice that is all about you - your potential, your comfort, your health, and your individuality. You are important to us and we strive to help you in every and any way that we can.
More about B.K.Kidney & GI Center
B.K.Kidney & GI Center is known for housing experienced Urologists. Dr. Shrikant M.Badwe, a well-reputed Urologist, practices in Mumbai. Visit this medical health centre for Urologists recommended by 82 patients.
Timings
Location
Jaykar Smruti Building, Aarey Road, Goregaon West
Goregaon
Mumbai,
Maharashtra
-
400062

Get Directions
Photos (2)


Videos (1)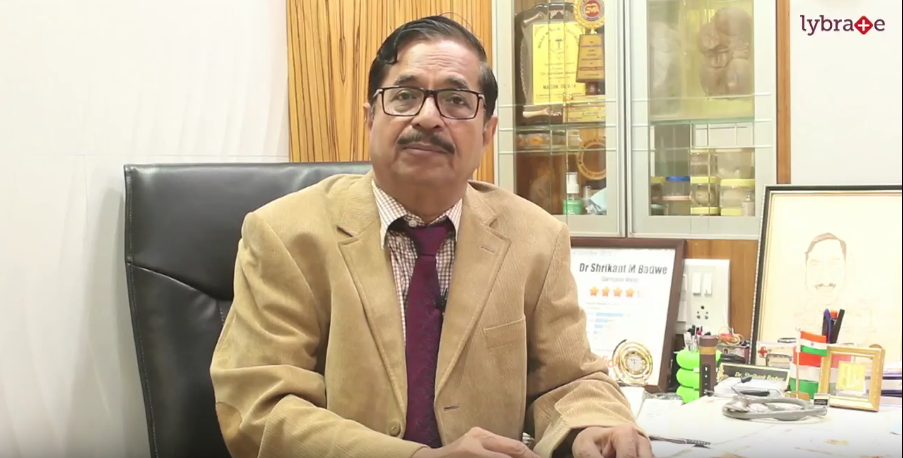 Urolithiasis or urinary stone disease is a ubiquitous affliction that spares no geographical region or demographic.It is a common affliction that is widespread globally.
read more
Doctor in B.K.Kidney & GI Center

M.Ch - Urology/Genito-Urinary Surgery, MS - General Surgery, MBBS
Urologist
Book appointment and get ₹125 LybrateCash (Lybrate Wallet) after your visit
Services
Submit Feedback
Submit a review for B.K.Kidney & GI Center
Your feedback matters!
Write a Review
Patient Review Highlights
"Prompt"
1 review
"Well-reasoned"
2 reviews
"Practical"
2 reviews
"knowledgeable"
1 review
"Sensible"
1 review
"Very helpful"
7 reviews
Reviews
Pritam
Apr 12, 2018
I found the answers provided by the Dr. Shrikant M.Badwe to be very helpful. Sir, thanks... But can I try wave break down operation
Feed
Shared 2 months ago • Featured Tip

M.Ch - Urology/Genito-Urinary Surgery, MS - General Surgery, MBBS
If you are experiencing pain in urination along with a burning sensation, a health condition known as dysuria is indicated. This condition is usually common in women and men alike. However, older men are more prone to face this problem. Pain during urination may occur because of various reasons. The most common causes are as follows:
Infections
Urinary tract infections (UTIs) are a common cause of painful urination. Infections may occur in any part of your urinary tract, such as in the kidneys, bladder, and the ureters. These infections occur due to bacteria, which gets into the urinary tract via the urethra. There are several factors, which increase your chances of being affected by UTI. They include diabetes, an enlarged prostate, old age, pregnancy, and kidney stones. UTI is signified by other symptoms such as fever, bloody urines, flank pain, stronger smelling urine, and an increased urge for urination.
At times, painful urination may also be associated with vaginal infections in women, like yeast infection. Vaginal discharge and foul odor are indicated in the case of vaginal infections.
Painful urination is also caused because of certain sexually transmitted infections (STIs) such as gonorrhea, genital herpes and Chlamydia.
Inflammation and irritation
There are several problems, which can cause inflammation of your urinary tract and genital region. This further results in painful urination. Inflammation and irritations also occur because of other factors such as urinary tract stones, vaginal changes associated with menopause, certain physical activities and the side effects of several medicines, treatment procedures and health supplements.
Consulting a doctor for painful urination
Your doctor will suggest you to undertake certain laboratory tests for the proper diagnosis of the cause of your painful urination. After this, a suitable treatment method is sought and undertaken. Before this, an overall physical examination is also carried out. Your doctor is likely to ask you some important questions regarding your painful irritation, how the condition worsens, and is felt during the onset of urination. It is also likely for your doctor to know about any other symptoms, which you might be experiencing such as fever, flank pain and vaginal discharge. You must tell your doctor about any changes observed in your urine flow, such as difficulty in initiating flow, an increased urge to urinate, and dribbling.
Apart from these, your doctor may also ask whether you experienced any character in urine after painful urination. These may include colour, amount, cloudiness, presence of pus in the urine and so on.
3804
people found this helpful
Shared 3 months ago • Featured Tip

M.Ch - Urology/Genito-Urinary Surgery, MS - General Surgery, MBBS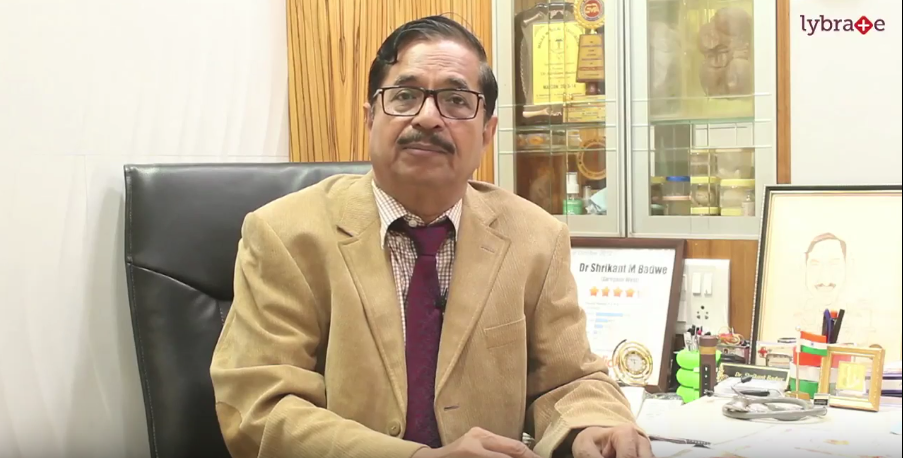 3595
people found this helpful
Shared 3 months ago • Featured Tip

M.Ch - Urology/Genito-Urinary Surgery, MS - General Surgery, MBBS
Urinary Incontinence is the sudden urine loss that occurs involuntarily in women. Some of the factors which cause urinary incontinence are pregnancy, menopause and childbirth. It should be noted that urinary incontinence by itself is not a disease, but is a symptom of other underlying disorders such as diabetes, infections and other conditions.

Causes of temporary cases of urinary incontinence include:
Urinary tract infections
Excess consumption of alcohol and caffeine
Consuming carbonated drinks
Use of artificial sweeteners
Being on sedatives, muscle relaxants, blood pressure and heart medications
Eatables which are too spicy, acidic or sugary
However, persistence of incontinence might be due to a more serious condition. Some of the causes are stated below:
Age: The bladder muscles tend to weaken with age. This affects the bladder's urine holding capacity.
Pregnancy: Hormonal changes and increase in weight during pregnancy can cause incontinence.
Menopause: Oestrogen is responsible for the healthy maintenance of the lining of the urethra and bladder. The onset of menopause causes the oestrogen hormone levels to drop. The gradual damage of the bladder tissues causes incontinence.
Childbirth: The bladder control muscles are weakened during normal vaginal delivery, thus leading to incontinence.
Obstruction: Occurrence of tumours in the urinary tract can block the normal flow of urine which can cause incontinence.
Hysterectomy: The same ligaments and muscles support both the bladder as well as the urethra. With removal of the uterus by hysterectomy, the pelvic floor muscles are deteriorated. This leads to urinary incontinence.
Neurological disorders: Conditions such as multiple sclerosis (autoimmune disorder in which the immune system destroys the protective sheath of the nerves), Parkinson's disease (disorder affecting motor functioning of the body), brain tumours, spinal injury or strokes are capable of causing incontinence.

Different forms of urinary incontinence are classified on the basis of their symptoms:
Urge incontinence: Urge or urgency incontinence occurs when there is a leak before the person reaches the toilet.
Stress incontinence: Small amounts of urine leak out during normal physical movements such as sneezing, coughing and exercising. This happens because of the minimum stress exerted on the body, and hence, the name.
Functional incontinence: Sudden leakage of urine occurs due to external deterrents or physical disabilities such as not being able to find a toilet.
Overactive Bladder: This is characterized by frequent and urgent urination.
Overflow incontinence: A full bladder, at times, leads to unexpected leakage.
Transient incontinence: If urine leakage occurs due to temporary situations such as infections, or new medications.
In case you have a concern or query you can always consult an expert & get answers to your questions!
3502
people found this helpful
Shared 3 months ago • Featured Tip

M.Ch - Urology/Genito-Urinary Surgery, MS - General Surgery, MBBS
Male infertility is when the male is not able to get a fertile female pregnant. Though not openly admitted, it is an extremely common condition. For a man, it is highly hurting to the ego when it is identified. Given the discrete nature of the topic, it is difficult both for a man to admit that he could possibly be the reason the couple is not able to conceive. If that happens, the next challenge is to get them to undergo treatment.
With times, things are changing and more men are open to getting tested. The changed lifestyles are also contributing to male infertility, and the incidence has risen by a couple of percentages.
Causes: Male infertility is caused by a variety of issues leading to poor sperm quality and/or quantity, ranging from:
Sperm production, which can be reduced in numbers.
The quality of the sperm could be poor, with reduced mobility being extremely common. When this happens, they are not able to travel up the uterus and penetrate the egg.
Erectile dysfunction, where the erection is too soft or short for penetration into the female
Premature ejaculation, where the sperms are released very soon before they can enter the female.
In addition, lifestyle causes are another major cause of male infertility. These include smoking, increased stress levels, alcohol abuse, lack of exercise, poor dietary habits, and increased junk food.
Management: Male infertility is not as easily accepted as female fertility, though it is the cause for the couple's inability to conceive in about 50% of the cases.
Once identified and accepted, treating male infertility is quite easy compared to female infertility. In order of progression, the treatment modes are listed below.
Counseling: In most cases, a sexual counseling session with the couple can help iron out performance anxiety and help build trust and frankness in the relationship. In many couples, this helps in overcoming the problem. Given the discrete nature of the topic, it takes time for a couple to get to know each other. There is also the male performance anxiety which can lead to poor performance. All this needs some time and some external help, which can improve the sexual compatibility and overall relationship.
Hormonal therapy: This is another simple and effective way to manage male infertility. Topical or systemic androgens can help in treating male infertility.
Surgery: In worse cases, where there are blocked sperm tubes, surgery may be required to unblock them.
In vitro fertilization: In couples whom none of the above work, IVF could be used to help in conception.
Male infertility needs to be accepted and then it becomes easier to treat.
3492
people found this helpful
Shared 4 months ago • Featured Tip

M.Ch - Urology/Genito-Urinary Surgery, MS - General Surgery, MBBS
Be it frequent urination, painful urination, or change in color of urine, you must not hesitate to visit a urologist, especially when the symptoms persist for more than two days. Typically, an abnormal urge to urinate is directly affected by any infection in the bladder or due to any underlying medical condition. A urologist who is specialized in the study and treatment of disorders related to the urinary system is the right person to diagnose the problem and put you on the right treatment. Read on to have an insight into symptoms that would necessitate a urologist visit.
Inability to urinate: Many people tend to have calcium depositions in their urinary tract. This is what is known as a stone. When this stone grows big in dimension, it can block the ureters or the urethra. In both these situations, the total urine output reduces to a great extent or can stop completely. The first symptom, in this case, will be an intolerable pain in the back or lower abdomen. This is also a common sign in males with an enlarged prostate.
As the prostate grows in size, it pushes onto the bladder, thus again making it difficult to release urine.
Apart from the symptoms mentioned above, if you experience uncontrolled urine leakage or any sediments in urine or if you sense any abnormality concerning the lower abdominal area a urologist visit is warranted. No need to shy away from reporting even such minor discomfort as it could help avoid dire consequences. In case you have a concern or query you can always consult an expert & get answers to your questions!
3293
people found this helpful
Shared 4 months ago • Featured Tip

M.Ch - Urology/Genito-Urinary Surgery, MS - General Surgery, MBBS
The prostate gland in males surrounds the urethra, through which urine and sperm are passed out of the body. Its function is to secrete a fluid, which provides nourishment to the sperm. It is about the shape of a walnut and is present between the pubic bone and the rectum.
As a man crosses 40, the prostate gland begins to increase in size due to an increase in the number of cells. This is known as hyperplasia. The condition is usually benign and therefore the name benign prostate hyperplasia (BPH). As it continues to grow, there is an increased pressure on the urethra. Therefore, there can be problems with urination. The bladder, being a muscular organ, compensates to some extent and so the problems with urination are mostly managed. If left untreated, this can continue to be a major problem and the bladder may not be able to compensate. In men who are 60-plus, BPH is very common.
Signs and symptoms
One of the initial symptoms of BPH is when the urine stream begins to grow weak.
There could also be a reduced speed of passing urine.
Men with BPH never have a feeling of complete emptying of the bladder.
On the other hand, there is also a constant difficulty in initiating a urine stream. There could be intermittent breaks in the urine stream.
The person may feel the need to strain to initiate the stream and to ensure complete emptying.
There could be dribbling of urine after passing urine.
The duration between two bathroom visits can constantly reduce, with the constant urge to urinate.
There is a constant urge to visit the bathroom, which is more common in the night. One of the most annoying features of BPH is the walking up at night to urinate, but with an inability to initiate a stream and an inability to completely empty the bladder, it leaves the person very irritated and frustrated.
There could be blood in the urine. In fact, blood in the urine accompanied by fever, chills, nausea and vomiting are indications of an emergency.
There could be blockage of urine completely, if the enlargement is quite severe.
Diagnosis
If you are having any of these symptoms, then the doctor will first test for an enlarged prostate through a digital rectal exam. Then a test is done to check a chemical called prostate specific antigen. Increased levels of this chemical is almost always indicative of BPH. In addition, X-rays and scanning may be used to confirm diagnosis.
Treatment
Though medications are available, confirmatory treatment is through surgical removal. The procedure needs a inimum of 2 to 3 days. In case you have a concern or query you can always consult an expert & get answers to your questions!
3237
people found this helpful
Shared 4 months ago • Featured Tip

M.Ch - Urology/Genito-Urinary Surgery, MS - General Surgery, MBBS
It may sound queer, but it is true, testicular trauma is a condition wherein one or both the testicles experience an injury. Any kind of accident can lead to testicular injuries. Although some common ones include:
Bicycle or motorbike injuries
Being hit by a football or a cricket ball
Being kicked
Other few and severe causes of injury include bullet wounds, animal bites, injuries or accidents because of the wrong usage of tools or machinery. Not surprisingly, it can happen during sexual intercourse too.
The types of testicular injuries
Testicular trauma can be of various types. Some typical ones include:
Rupture: Also known as testicular rupture, such injuries involve tearing of the coarse, protective layer around the testicles.
Fracture: In such cases, the testicular tissue breaks down, causing excruciating pain.
Contusion: When an accident causes an injury to the blood vessels, it can lead to contusion.
Symptoms of testicular injuries
As you might recall from prior experience, a testicular injury causes crunching pain within the scrotum. Pain in the abdomen might also accompany the above mentioned symptom. Some further symptoms include:
Feeling nauseated
Sustaining bruises or swelling of the scrotum
Experiencing difficulty while urinating (although this is not common)
Fever (this is uncommon as well)
Some serious injuries can also cause sexual problems and even fertility issues.
Diagnosis and treatment
Most minor injuries get healed within minutes or hours. But for any serious injury sustained, you have to visit a doctor. The doctor would ask you questions regarding how and when it occurred after which you could be advised to go through imaging and ultrasound tests. After diagnosing the extent of the condition, the doctor may prescribe antibiotics or other medications. Although home remedies such as applying ice packs on the affected area also helps.
3881
people found this helpful
Shared 4 months ago • Featured Tip

M.Ch - Urology/Genito-Urinary Surgery, MS - General Surgery, MBBS
Urinary incontinence is a problem that can affect anyone. Urinary incontinence is the loss of bladder control or the ability of a person to control his/her urine output. It is an embarrassing problem as the urgeto urinate and lack of bladder control can occur even when you are in the middle of something important. This condition is classified by its severity and ranges from the occasional urine leakage to the discharge of urine so suddenly that the person will not be able to make it to the toilet in time.
Symptoms and types:
The symptoms of urinary incontinence are to do with urine output, and can be categorized by minor leaks of urine to moderate amounts. In some cases, the urine discharge can be sudden. This condition is more common among the elderly.
Types of urinary incontinence:
Stress incontinence: The leakage occurs when you are exerting pressure on your bladder, and can include instances of coughing, sneezing, exercising or even lifting something heavy.
Urge incontinence: There is an intense urge to urinate followed by an involuntary loss of urine. The sensation or urge to urinate will be often. This can occur throughout the night too and can cause discomfort both physically and mentally.
Overflow incontinence: This is experienced when your bladder does not empty completely. As a result, you would be experiencing constant dribbling of urine. No matter how many times you go to the toilet, the dribbling will continue.
Functional incontinence: This type of incontinence is caused by an impairment, disorder or condition that prevents you from making it to the toilet in time. For example, if you are elderly or if you have severe arthritis, you may not be able to reach the bathroom in time.
Mixed incontinence: This happens when you experience more than one or two types of the above mentioned urinary incontinence.
Urinary incontinence is not a disease, but could be a symptom of an underlying condition. Do consult with your physician if you notice these symptoms and get treated for it. A simple urinalysis will help to determine and diagnose infections and other disorders causing this condition.
Prevention:
There are many factors that can put you at risk. Most involve everyday habits and the food that we eat. There are certain drinks such as alcohol, caffeine, aerated drinks, and chocolate drinks that can also stimulate your bladder and can increase the output of urine temporarily. Reducing your intake of these beverages particularly at night and limiting your intake of spicy foods could help you deal with this condition.
Making a few healthy lifestyle changes such as maintaining a healthy weight and regular exercises to strengthen the pelvic region can help to prevent conditions such as urinary incontinence. Watch what you eat and curb your intake of acidic and spicy foods. Also, limit or reduce your consumption of foods high in preservatives. Quit smoking and reducing the intake of alcohol will also be beneficial.
Coping with urinary incontinence can be embarrassing. Hence talk to your doctor about it and get medical attention immediately. Using adult diapers could help reduce the stress and embarrassment involved with this condition.
2760
people found this helpful
Shared 4 months ago • Featured Tip

M.Ch - Urology/Genito-Urinary Surgery, MS - General Surgery, MBBS
The urologic system includes all problems related to the urinary system including the kidneys, bladder, ureters, urethra, and the prostate. These problems could range from trauma, injury, inflammation, infections, and muscular problems like overactive bladder, prostate hypertrophy, sexual disorders (candidiasis, erectile dysfunction, etc.), tumors or overgrowths, infections of any part along the entire tract, and even erectile dysfunction.
Let us quickly look at the most common ones kidney stones, urinary tract infections, prostate enlargement, erectile dysfunction, and vaginal candidiasis.
In case you have a concern or query you can always consult an expert & get answers to your questions!
3329
people found this helpful

M.Ch - Urology/Genito-Urinary Surgery, MS - General Surgery, MBBS
Please check your urine routine and micriscopic with a pathologist if there is no infection ,then you need to do sonography.
1
person found this helpful
View All Feed
Near By Clinics