About
We like to think that we are an extraordinary practice that is all about you - your potential, your comfort, your health, and your individuality. You are important to us and we strive to ...
...more
We like to think that we are an extraordinary practice that is all about you - your potential, your comfort, your health, and your individuality. You are important to us and we strive to help you in every and any way that we can.
More about Naman Skin Care & Shivam Diagnostic Center
Naman Skin Care & Shivam Diagnostic Center is known for housing experienced Dermatologists. Dr. Shweta Kesarwani, a well-reputed Dermatologist, practices in Faridabad. Visit this medical health centre for Dermatologists recommended by 61 patients.
Timings
Location
5J/101, Near Bank of Baroda ,New Industrial Township No 5, Faridabad
New Industrial Township No 5
Faridabad,
Haryana
-
121001

Get Directions
Videos (1)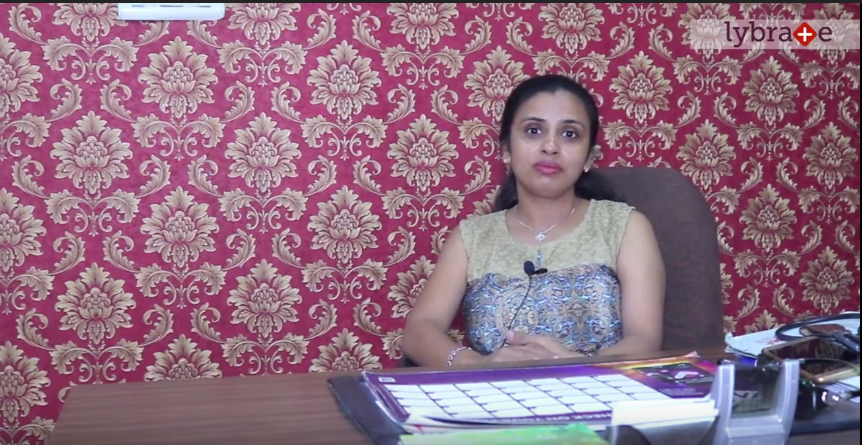 There are few simple yet effective tips for maintaining healthy skin and hair. Few lifestyle changes can help in the same too.
read more
Doctors in Naman Skin Care & Shivam Diagnostic Center

MBBS, DDV
Dermatologist
Book appointment and get ₹125 LybrateCash (Lybrate Wallet) after your visit
₹300 online
07:30 PM - 08:30 PM
11:00 AM - 01:00 PM
MBBS, Diploma in Medical Radio-Diagnosis
Radiologist
Services
Submit Feedback
Submit a review for Naman Skin Care & Shivam Diagnostic Center
Your feedback matters!
Write a Review
Patient Review Highlights
"Sensible"
1 review
Reviews
Neena
May 17, 2018
Amazing
Feed
Shared 1 week ago • Featured Tip
A common skin condition, which causes the discoloration of your skin in patches across the face, melasma is more of a social embarrassment and cause for distress rather than being a serious condition. Although it affects men as well, studies have shown that over 90 percent of patients are women. It is also known as the mask of pregnancy as many pregnant women develop this skin condition.
Causes of Melasma
Primary causes of melasma have been attributed to various hormonal changes within the body. Let's look at some of the factors that may cause this disorder:
1. Pregnancy: This is often attributed as the leading cause of melasma, the primary cause has often been attributed to hormonal changes that a woman may experience due to pregnancy.
2. Treatments that may change hormonal balance: Women on contraceptive pills or who have implants such as intrauterine devices may also develop this disorder. This is due to the balance of estrogen and progesterone being changed within the body.
3. Sun exposure: Continued sun exposure may also lead to melasma. This is due to the activation of melanocytes within the body which start producing more melanin.
4. Stress: Long periods of stress on the body can also trigger hormonal changes and cause melasma.
5. Thyroid problems: If someone suffers from Hypothyroidism or low levels of the thyroid hormone, it can trigger other hormonal changes and also cause this skin disorder.
It has also been noticed that people with generally a darker skin tone tend to get melasma and it is less common in people with fairer skin.
Certain characteristics of Melasma
Melasma develops in certain patterns which can be easily diagnosed either as spots on the skin similar to freckles or brown patches of skin that grow bigger. Some of these patterns are:
a. Malar pattern: This grows on the nose and cheeks
b. Mandibular pattern: Starts growing around the jaw line
c. Brachial melasma: This grows on the upper arms and shoulders
d. Lateral cheek pattern: Grows on the cheek on both sides of the face
e. Centrofacial pattern: Nose, upper lips, forehead and cheeks
Treatment of Melasma
Most women who develop melasma during pregnancy report that it goes away after childbirth. However certain forms of melasma may appear in non-pregnant women due to hormonal changes. Treating the underlying hormonal changes usually resolves the problem. However certain other methods may be required to resolve the issues such as skin creams, chemical peels, dermabrasion and microdermabrasion.
9
people found this helpful
Shared 1 month ago • Featured Tip
Melanomas normally happens in the skin, yet may once in a while may happen in the mouth, guts, or eyes as well. In women, it generally happens in the legs, while in men they are most regularly on the back.
Sometimes a mole may also raise your concern by increasing in size, developing abnormal edges, a change of color or itching and irritability.
So, what are the causes of this condition? Read on to find out:
History: when you have a history of sunburns or if you are particularly susceptible to them, then you may end up with melanoma. Blistering sunburns and too many moles can also lead to this condition. Dysplastic nevi or many unusual modes with irregular shape, size and colour also indicate an increased risk of falling prey to melanoma. Also, if you have had a family history of this disease, then there are chances of contracting the same, as you may have inherited the carrier gene too.
Skin cell development: The general process of skin renewal includes the rise of new skin cells to the surface in a routine and continuous manner. This skin cell development can get hindered due to a number of reasons like dna damage. When this happens, the dead skin cells accumulate instead of falling off to make space for the new cells, and this can cause a mass of cancerous cells to form.
Fair complexion: Having an excessively fair skin tone may point towards lack of melanin or pigment in the skin. This erodes the protection that one naturally gets when exposed to the harmful ultraviolet rays of the sun. This can increase the risk of contracting melanoma. Also, people with freckles, red or blonde hair, and even blue eyes can fall prey to this condition.
Immune system: Much like many other diseases and cancers, this condition also greatly depends on the state of your immune system. Patients who have recently recovered from organ transplants, other such procedures, and diseases can find themselves at the weak end of their immunity, which makes them susceptible to such kinds of cancer.
3869
people found this helpful
Shared 2 months ago • Featured Tip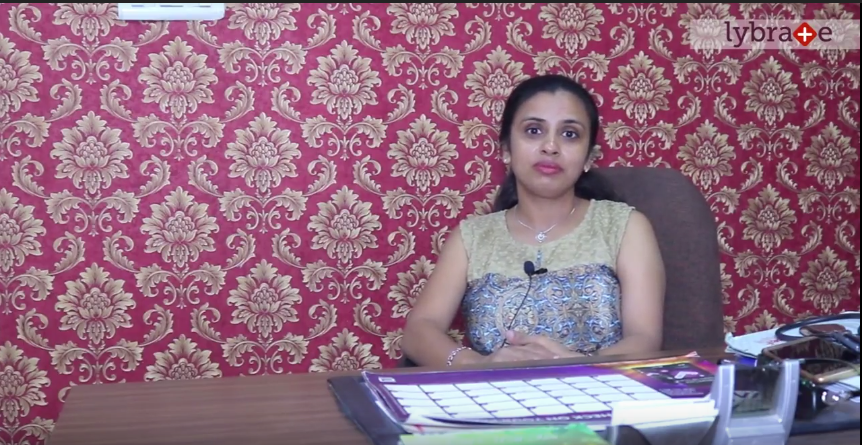 There are few simple yet effective tips for maintaining healthy skin and hair. Few lifestyle changes can help in the same too.
3740
people found this helpful
Shared 3 months ago • Featured Tip
Acne is not a harmful or a dangerous condition, but is usually a cosmetic problem and may also sometimes be a symptom of underlying conditions.
So what kind of skin care regimen can you have in order to prevent acne? Read on to know more:
Makeup: If your skin is acne prone, you can use non oily makeup or avoid it on a daily basis, if you can. Non oily makeup does not irritate the sebaceous glands, which can end up secreting excessive oil leading to acne breakouts. Non oily makeup and skincare products are known as non-comedogenic, which do not clog the pores. Also, you must remember to remove your applied makeup carefully before you go to bed, so that the pores are clean and get a chance to breathe rather than getting infected. Further, your old makeup needs to be thrown out regularly even if the products do not come with an expiry date. Invest in new makeup every few months and clean your brushes regularly too.
Cleaning Acne Prone Areas: You must wash the acne prone areas with soap and warm water at least twice a day. If your case has been very severe in the past, you can even use a medicated soap to wash the neck, shoulders and back as sometimes, acne spreads to these areas as well. Concentrate on the face and remember to clean it to remove dust, grime and other irritants that come from pollution. If this is not done on a regular basis, the particles can block the pores and lead to infection where the dead skin cells play a major role.
Sweat: After a particularly intense workout session or after a run, you must remember to wash you face and take a shower so that the sweat and oil is can be removed, as these lead to breakouts if they are allowed to gather on the skin's surface and enter the pores. Taking care of your skin with a proper cleaning and hydrating routine is as important is getting the right nutrition as well.
3775
people found this helpful
Shared 5 months ago • Featured Tip
Your skin goes through a lot of wear and tear everyday, with sun rays wreaking a havoc to it. The harsh rays of sun does a lot of damage to your skin and contribute greatly to the aging process.
Using a sunscreen every time you step outdoors and using it correctly is of vital importance to have healthy skin. However, most people have different misconceptions about sunscreen usage.
The right sunscreen provides protection from the spectrum of harmful rays of the sun that are known as UVA and UVB, which not only create the threat of skin cancer but also slows down the process of skin aging.
Regularly using sunscreen can keep the skin protected from skin damage. Damage caused due to exposure to the sun is the leading cause of skin aging. The harmful rays of the sun known as UVA and UVB have a tremendous impact on the health of skin and they speed up the process of skin aging. It also affects those with fairer or lighter skin more due to the lack of melanin in their skin.
Regularly wearing sunscreen has proven to reduce skin aging by keeping it protected from sun damage. The sunscreen acts as a layer of defense against sun radiation and keeps it from causing any damage. Skin is, thus, protected from accelerated aging.
How to correctly use sunscreen to reduce skin aging?
There are certain specifics that need to be kept in mind while using sunscreen in order to increase its benefit. Some of these are as follows:
The right product must be carefully chosen. It is necessary to use sunscreen that has SPF rating of 30 or more.
It must be reapplied every few hours as sunscreen gets easily washed away due to sweating and exposure to moisture.
It must be applied at least 15 minutes before stepping out into the sun.
The habit of using sunscreen must be started early, preferably from childhood.
Sunscreen must be used even on cloudy and overcast days.The adoption of these measures while using sunscreen has been proved effective in reducing skin aging and preventing the early formation of wrinkles, discoloration and sagging skin.
In case you have a concern or query you can always consult an expert & get answers to your questions!
3927
people found this helpful
Shared 6 months ago • Featured Tip
Dandruff isn't just a social embarrassment, but may also give you certain pointers about your general hair health as well. Let's look at some facts regarding dandruff and how it may affect the health of your hair.

Causes of dandruff:
The cause for dandruff is usually stated to be a dry scalp, which is not entirely true. Dandruff could be caused by a host of reasons and rather than being a problem, it could be a symptom of other problems with hair health. Let's look at some of the causes:
1. Yeast problems on your scalp: If you suffer from extreme dandruff problems during the winter months, it is likely that it is due to the buildup of yeast on your head. Yeast may build up during the winter months and it usually gets resolved when temperatures rise during the summer months.
2. Not maintaining your hair regularly: This may come as a surprising element as brushing helps in removing dandruff from your scalp. If you have short hair and don't brush your hair regularly, chances of getting dandruff increase more so. Shampooing also has a similar effect and thus if you don't keep your hair clean, it might end up causing more dandruff.
3. Conditions such as Seborrheic dermatitis or other diseases: Dandruff may well be a manifestation of symptoms for other health problems within your body. For example, Seborrheic dermatitis is a condition which may cause your scalp to be irritated and oily and in turn, cause more dandruff. It could also mean you have a Malassezia problem. Malassezia is a fungus that naturally lives in our hair and feeds on the oil, but an overgrowth of these might result in dandruff as well.
4. Lifestyle issues such as diet and stress: If you follow a poor diet, mostly consisting of junk and fried foods, and also have a lot of stress, then it may lead to dandruff. In such cases, topical medications or treatments might not work. You will need to correct it by making changes in your lifestyle, one of them following a healthy diet
In all of these cases, it is not just a specific problem, but a symptom of a larger problem that needs to be resolved. Treating the underlying problems will ensure that dandruff goes away too.
3584
people found this helpful
Shared 7 months ago • Featured Tip
Monsoon is no doubt a magical season, but with all the fun come several skin problems. The humid and sticky weather snatches the radiance of your otherwise flawless skin. The monsoon downpour act as a curse in your life. You lose the sheen of confidence and are left with ugly marks. Your skin develops a natural tendency of developing clogged pores during monsoons, which leads to pimples or acne later. On top of that, things may take the worst shape with the application of oily make-up products and stress. Your bad habit of picking the breakouts may also aggravate the situation.
But don't lose hope. There's nothing to get disheartened. Every problem has a solution to it. You may get back your flawless and healthy skin, if you follow certain simple tips. A little care and attention at home can bring back the lost beauty. Here are certain home-based remedies to get rid of the breakouts:
Neem relief: Acne vanishes with the application of neem paste on the affected areas. Take few neem leaves and grind them to make a smooth paste. Mix multani mitti or fuller's earth, turmeric powder and milk with the paste. Apply this face pack for over 10 minutes on your face and later rinse it off with water. After the pack is washed away, you are left with a soft and clean skin.
Steam therapy: Our skin has multiple pores. These pores get clogged due to excess oil secretion during the monsoons. Dust particles and oily secretions leads to the clogging of these pores. This in turn leads to skin breakouts. If you steam your face religiously, these pores open and help you to get rid of the pimples.
Sugar-honey pack: Take three teaspoons of brown sugar with one spoon of honey. Make a gentle face pack with this mixture. Put the face pack on your face for over 15 minutes and wash it off with water.
Potato help: Not known to many, potatoes can be of great help for the acne victims. Cut thin slices of potatoes. Rub these potato slices over your face.
Check your diet: Too much consumption of foods rich in fat can act as triggers for acne. Include green and leafy vegetables and fruits in your diet for sufficient intake of necessary vitamins and minerals.
Wash your face and areas affected with acne: Exposure to dust and dirt leads to several skin diseases and acne is no exception. Thus it is important to wash you face and affected areas with water frequently. The moment you return home after staying long hours outdoors, don't hesitate to wash your face immediately. Washing of face is highly recommended even before going off to bed at night.
Drink water: It is always advisable to drink plenty of water to keep your skin healthy.
Following the above mentioned steps to get a flawless and radiant looking skin.
In case you have a concern or query you can always consult an expert & get answers to your questions!
3302
people found this helpful
Shared 8 months ago • Featured Tip
Skin is the first and foremost organ exposed to the onslaught of a variety of germs and bacteria. Your skin fights against these germs to keep you safe and healthy. Thus, skincare should not be treated as an element of vanity. A skincare regimen is something essential for your overall wellness.
Ways you should adopt to take care of your skin on a daily basis:
1. Dry skin should be kept safe from harsh face washes: Face washes have a milder effect as compared to soaps, but they surely aren't good for the health of your skin. Skin, especially that on your face, is delicate. To retain its natural glow and nourishment, care should be taken to maintain its natural oils and nutrients. Washing your face repeatedly with harsh face washes can make your skin dull and rough. If you have a dry skin, you should be extra careful to retain the natural oils of your skin and hence should stay away from soaps or face washes.
2. A skin with large pores should be exfoliated frequently: Skin with large, open pores is usually oily. Excess oil can lead to several other problems like acne, pimples or skin pigmentation. Such kind of skin should therefore be exfoliated and toned as part of a person's daily routine. Exfoliation rids your skin of dead cells, which on continued accumulation, can lead to infections. However, toning helps in tightening your skin.
3. Sunscreens should be used irrespective of the prevailing weather: Whether it is sunny or cloudy outside, sunscreens are a must. You should never venture outdoors without applying sunscreen on the bare parts of your body. Sunscreen lotions are known to prevent you from the harmful UV rays of the sun that can subject you to the threat of skin cancer. It is absolutely necessary to apply these lotions generously and at least twenty minutes before a person goes outside.
4. Hydration is the best suited way to have a healthy skin: When it comes to the look and well-being of your skin, hydration is indeed important. Drinking plenty of water and fruit juices can keep your skin moisturized naturally. Make sure you include fresh fruits and vegetables in your daily diet.
5. Settle for herbal or natural face packs: Herbal or natural face packs run from a lower propensity to react with your original skin type. This helps you to avoid chances of contracting acne or any other kind of fungal or bacterial infection. You should make efforts to grind turmeric at home to apply it on your face instead of buying a readymade pack. This way, you steer clear of chemical substances and their disadvantages.
In case you have a concern or query you can always consult an expert & get answers to your questions!
3286
people found this helpful
Near By Clinics