About
We will always attempt to answer your questions thoroughly, so that you never have to worry needlessly, and we will explain complicated things clearly and simply.
...more
We will always attempt to answer your questions thoroughly, so that you never have to worry needlessly, and we will explain complicated things clearly and simply.
More about Arya Nursing Home
Arya Nursing Home is known for housing experienced ENT Specialists. Dr. Rajeev Arya, a well-reputed ENT Specialist, practices in Faridabad. Visit this medical health centre for ENT Specialists recommended by 90 patients.
Timings
MON-SAT
08:00 PM - 09:00 PM
09:00 AM - 10:00 AM
Location
No.1607, Sector-7, Block-E
Sector 7
Faridabad,
Haryana
-
121001

Get Directions
Videos (2)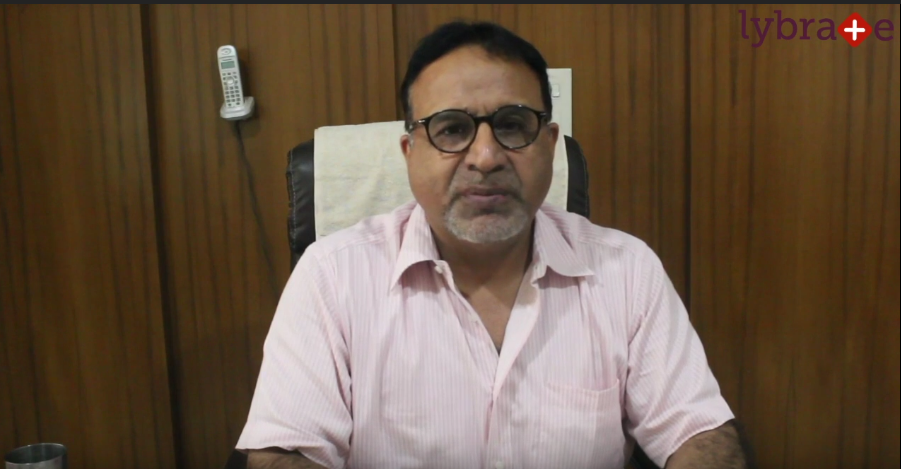 There are various types of ear problems. Ear pain may occur due to infections of the tonsils, jaw or sinuses. A person may also suffer from chronic infections like glue ear, which can even lead to hearing loss. It must be treated with an experienced doctor on priority.
read more
Doctor in Arya Nursing Home

MBBS, Master of Surgery ENT
ENT Specialist
Book appointment and get ₹125 LybrateCash (Lybrate Wallet) after your visit
08:00 PM - 09:00 PM
09:00 AM - 10:00 AM
Services
Submit Feedback
Submit a review for Arya Nursing Home
Your feedback matters!
Write a Review
Reviews
Pramod
Sep 11, 2018
He is a good doctor.
Verified
Apr 26, 2018
Excellent
Feed
Shared 1 month ago • Featured Tip
The infection of the bone of the ear is Mastoiditis. This may be an acute infection needing hospitalisation and injectable drugs or may be in the form of slow bone eroding processes like cholesteatoma.
Let us learn more about this condition and its treatment-
Understanding the Mastoid Bone: The mastoid bone is made up of air sacs and it looks a lot like a sponge. In this sense, it is different from the other bones that can be found in the human body. In order to function properly, this bone requires air from the other parts of the ear, including the Eustachain Tube which connects the middle part of the ear with the portion that lies at the back of the throat. If this tube gets infected due to any reason, the infection and bacteria can also travel to the Mastoid bone, leading to an infection in this area. Another form of the infection starts from the ear drum and a slowly progressive bone eroding process starts which spreads into the air sacs and can potentially spread to the brain.
Symptoms: Acute mastoiditis will present with earache, ear discharge and onset of fever and chills, as well as redness and inflammation behind the ear. Pain in the ear may be experienced along with headaches and swelling that may be experienced behind the eyes. At the very earliest sign, these symptoms must be reported to an ENT or ear throat nose specialist so that the treatment can happen at the earliest. Chronic mastoiditis may be due to repeated infections and bone eroding cholesteatoma which presents with repeated episodes of ear discharge which may be foul smelling and may even have blood.
Diagnosis: The diagnosis is mostly made on ear examination and may involve imaging tests like a CT scan as well as an MRI scan of the head and the ear. A simple X-ray of the mastoids can help in detecting the severity of the infection, and it spread.
Treatment: After diagnosing the problem with imaging tests as well as a detailed ear examination, the doctor will usually start the treatment by admitting the patient in the hospital. Antibiotic medication will be administered through intravenous methods, after which oral antibiotics will be prescribed for many days after the patient has been discharged from the hospital. Surgery may be required if the infection has not cleared up even after the use of antibiotics and is also done in cases of bone erosion. This surgery will be done to drain the infected fluid from the ear and remove a part of this Mastoid bone. Complications like facial paralysis and vertigo need to be discussed with the surgeon before the surgery.
3542
people found this helpful
Shared 2 months ago • Featured Tip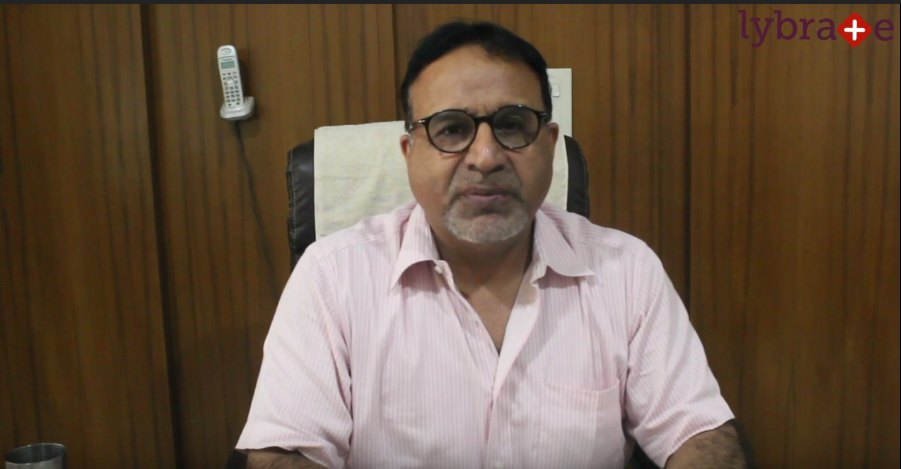 There are various types of ear problems. Ear pain may occur due to infections of the tonsils, jaw or sinuses. A person may also suffer from chronic infections like glue ear, which can even lead to hearing loss. It must be treated with an experienced doctor on priority.
3506
people found this helpful
Shared 2 months ago • Featured Tip
A nose bleed can take place due to a number of reasons, which usually all boil down to acute dryness of the nasal passages. The nosebleed and dryness can stem from sinus, allergic reactions, constant blowing of the nose, infections, and also during very harsh winter months when there is no lubrication in the nose. Nose bleed can also occur due due to conditions, such as high blood pressure and when a foreign object gets stuck inside the nose. Here are a few tips on treating nosebleeds.

1. First step: The very first action when you experience a nose bleed should be to sit down. Once you are sitting, you should firmly pinch the spot that is soft. This lies just above the nostril. Do this for at least ten to fifteen minutes. The trick is to stay upright rather than lying down as this will bring down the blood pressure in the nasal blood vessels to stop further bleeding.
2. Breathe: Breathe with your mouth as you lean forward to help in draining the blood into your nose, rather than out of it or towards the throat.
3. Ice compress: Find a bag of frozen corn or peas in your freezer or an ice pack, and press this firmly against the nose to help in stemming the bleeding. As you are doing so, do not forget to cover the bridge of your nose with a towel so that it prevents you from catching a cold.
4. Medication and side effects: If you are on any kind of anticoagulants that end up thinning the blood, then you may immediately want to see your doctor about a possible side effects and a change in the medication. This could also be an effect of haemophilia where the bleeding does not stop.
5. Children: If a child who is under the age of two years suffers from such nosebleeds, then you will need to rush him or her to the doctor immediately as it could point at a more serious problem.
6. Anaemia: Nose bleeds could also suggest the presence of anaemia, so you may want to see your doctor about lab tests to determine and possibly rule out this cause. You can also start medication accordingly for this kind of an ailment.
7. Nasal Packing: The doctor can carry out this procedure with the help of gauze that can seal the spot where the bleeding is happening.
8. Cautery: This is a minor procedure that involves burning the blood vessel that is causing the persistent bleeding with a stick of silver nitrate. The stick will be inserted after local anaesthesia is administered to the patient.
3372
people found this helpful
Shared 2 months ago • Featured Tip
Cochlear implant is a medical device that provides direct electrical stimulation to the hearing nerve in the inner ear. Children and adults with a severe hearing loss may be helped with cochlear implants. A cochlear implant is a prosthetic substitute directly stimulating the cochlea and it does not cure deafness or hearing impairment.
A cochlear implant completely by-passes the normal hearing mechanism and stimulates the auditory nerve directly by means of an internally implanted electrode assembly. The implant consists of an external portion that located behind the ear and an interior portion which is surgically implanted under the skin. An implant has a microphone, a speech processor, a transmitter and an electrode array. The sound from the environment is picked by microphone and transmitter and receiver/stimulator sends them to speech processor to convert them into electric impulses. The speech processor placed with the microphone behind the ear, or it is a small box-like unit worn in a chest pocket. The speech processor digitizes the sound signals and sends them to a transmitter just behind the ear. The electrode array collects the impulses from the stimulator and sends those to different regions of the auditory nerve. The electrodes stimulate the fibers of the auditory nerve, and sound sensations are perceived.
A cochlear implant is very different from a hearing aid. Hearing aids amplify sounds so that they can be detected by damaged ears. Cochlear implants bypass damaged portions of the ear and directly stimulate the auditory nerve. Hearing via a cochlear implant is different from normal hearing and takes time to adjust. However, it enables many people to understand other sounds in the environment, recognize warning signals, , and understand speech in person or over the telephone.
The benefits from a cochlear implant depend on many factors, such as the age of the patient when he or she receives the implant, the hearing loss present pre or post patient developed language skills and finally the motivation of the patient and family support.
Once a person is referred for cochlear implant, more testing is done which includes audio logic testing, psychological testing, medical examination, and tests performed by the surgeon. It is done to ensure that the candidate will benefit from a cochlear implant and will have the motivation to participate in the process. Once the decision is made to go ahead, the surgery is done. Sometimes it involves an overnight stay in the clinic, and sometimes it is done on an outpatient basis. Six weeks post-surgery, patient is fitted with the external microphone and speech processor and implant is activated and programmed.
The best candidates are those having severe hearing loss in both ears, limited benefit from hearing aids, medical condition that makes surgery risky. Children can be considered for cochlear implants if they have the similar conditions as adults and in addition have support from their educational institutions to development of auditory skills.
3242
people found this helpful
Shared 3 months ago • Featured Tip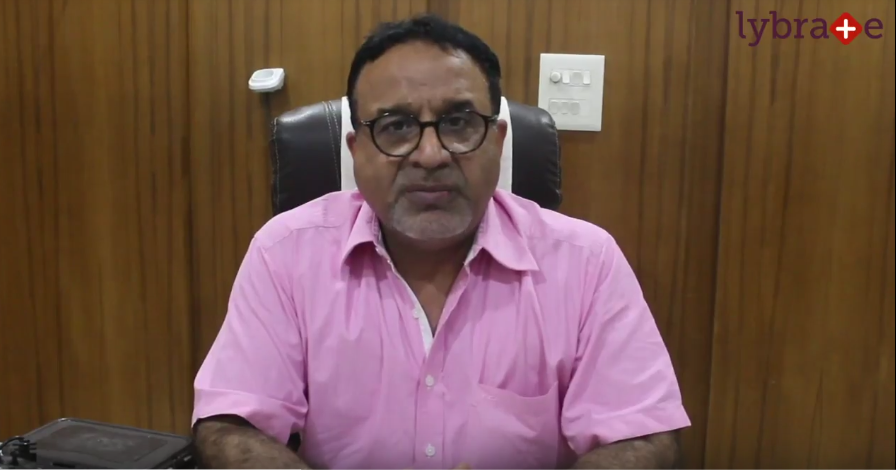 3511
people found this helpful
Shared 6 months ago • Featured Tip
Sleep apnea is a potentially dangerous sleep disorder in which you stop and start breathing frequently while you are sleeping. Symptoms of sleep apnea often include loud snoring and fatigue even if you sleep uninterrupted through the night. Obesity and age are the common risk factors of sleep apnea.
The most common type of sleep apnea is obstructive sleep apnea, in which the throat muscles contract and relax while you are asleep. The other type of sleep apnea, called central sleep apnea, usually occurs in people who have been diagnosed with brain tumors, infections or heart failure, or have had a stroke.
Treatment of sleep apnea includes:
CPAP: The Continuous Positive Airway Pressure (CPAP) device is generally recommended in the treatment of sleep apnea. CPAP is a breathing machine that stops your airways from getting blocked when you are sleeping. The CPAP device is normally the size of a tissue box. It comes with a mask that you put over your mouth and nose. The machine attached to the mask pumps a continuous flow of air that keeps your airways clear as you sleep.
BPAP: The Bilevel Positive Airway Pressure (BPAP) device is used as an alternative to the CPAP device, if you find it hard to adjust to the CPAP. If you have a weak pattern of breathing, the BPAP can be helpful.
ASV: The Adaptive Servo-ventilation (ASV) device is used to treat both central and obstructive sleep apnea.
Treatment for other medical conditions: Sometimes sleep apnea can be caused by underlying health conditions. Problems such as rhinitis (nasal passage inflammation) and hypothyroidism (underactive thyroid gland) can cause sleep apnea. In such cases, your doctor needs to diagnose these conditions first before treating your sleep apnea.
Lifestyle changes: Excessive weight sometimes can cause sleep apnea; so losing excessive weight should be a priority. Also, alcohol and tobacco can contribute to your symptoms, so try avoiding those.
Medication: Usually, doctors do not prescribe any medicine, since sedatives and sleeping pills actually worsen sleep apnea. But, in case of sleep apnea in children, doctors typically suggest intra nasal corticosteroid medicine to treat the symptoms.
Surgery: Surgeries to increase the size of your airway or to remove your adenoids, tonsils or extra tissues in the rear of your throat or your nose can prove helpful.
In case you have a concern or query you can always consult an expert & get answers to your questions!
3554
people found this helpful
Shared 7 months ago • Featured Tip
Did you know your earphones are making you deaf? Here's how.

Fact: Roughly 1.1 billion people worldwide within the age group of 12-35 have been found to be at an increased risk of developing hearing problems.

Listening to loud music on handheld devices using earphones has become a common trend among youngsters these days. You might find it very relaxing to plug in your earphones and escape into your own world of music, but you need to know that this can cause serious damage to your ears. The worst part: you won't realise your ears are being damaged until it's too late.

So, exactly how is loud music damaging your ears?

Continuous exposure to loud music from earphones or other sources results in a medical condition known as Noise-Induced Hearing Loss (NIHL), which can be associated with irreversible damage to the ears resulting in deafness.

When you hear loud music for a considerable amount of time every day it affects your hair cells (nerve cells responsible for sending sound signals to the brain) negatively, so that their ability to respond to sound decreases. If this keeps on happening for many months, eventually the hair cells are damaged beyond repair. These cells cannot be regenerated, making you permanently deaf.

How loud is too loud?
If your ears are exposed to sounds at 95, 100, 105, 110 and 115 dB (decibel, the unit used for measuring sound) for 4 hours, 2 hours, 1 hour, 30 minutes and 15 minutes each day respectively, your ears are at risk of getting severely damaged. Also, playing music at 120 dB or above can damage your ears instantly. You can have a realistic idea about the relation between decibels and sounds you commonly hear by referring to this list:
30 dB: soft whisper
75 dB: busy traffic
90 dB: noise of a motorcycle at 25 feet
100 dB: noise of a farm tractor
140 dB: jet plane taking off
Moreover, if you experience the following symptoms regularly, there's a high chance that you need to get your ears treated soon:
A ringing sound in your ears when you are at a quiet place, which vanishes after a few minutes
You need to raise the volume of TV or music to the fullest to hear it properly
You have difficulty in hearing people talking at a distance of just 3 feet
Tips For Safer Listening
Use earplugs: The louder the noise and the longer you're exposed to it, the greater the chance of damaging your hearing. Protect your ears with ear protectors – earplugs or earmuffs – and get away from the noise as quickly or as often as you can.
Turn down the music: Don't listen to your personal music player at very high volumes and never to drown out background noise. If the music is uncomfortable for you to listen to, or you can't hear external sounds when you've got your headphones on, then it's too loud. It's also too loud if the person next to you can hear the music from your headphones.
Use the 60:60 rule: To enjoy music from your MP3 player safely, listen to your music at 60% of the maximum volume for no more than 60 minutes a day.
Wear headphones: When listening to your personal music player, choose noise-cancelling headphones, or go retro with older muff-type headphones. Ear-bud style headphones and in-the-ear headphones are less effective at drowning out background noise.
Turn down the dial: Turn down the volume on your TV, radio or hi-fi a notch. Even a small reduction in volume can make a big difference to the risk of damage to your hearing.
Use earplugs when you're listening to live music: They can reduce average sound levels by between 15 and 35 decibels. They're widely available at many live music venues and shouldn't spoil your enjoyment of the music.
Don't put up with work noise: If you're experiencing noise at work, talk to your human resources (HR) department or your manager and ask for advice on reducing the noise and getting hearing protection.
Wear ear protectors: Wear ear protectors (earplugs or earmuffs) if you are using noisy equipment such as power drills, saws, sanders or lawn mowers.
Be careful in the car: Listening to music in a confined space increases the risk of hearing damage. Don't listen to music too loud for too long.
Have a hearing detox: Give your ears time to recover after they've been exposed to loud noise. According to Action on Hearing Loss, you need at least 16 hours of rest for your ears to recover after spending around two hours in 100dB sound, for example in a club. Reducing this recovery time increases the risk of permanent deafness.
In case you have a concern or query you can always consult an expert & get answers to your questions!
3615
people found this helpful
Shared 9 months ago • Featured Tip
Benign paroxysmal positional vertigo is among the common causes of vertigo. It is the sudden sensation of the spinning of your head which occurs with the change of position of your head. It is a disorder of the inner ear. It occurs when calcium carbonate crystals accumulate in large numbers in any one of the ear canals and stimulate abnormal fluid movement in the inner ear. This sends false signals of head movement to the brain. This can also crop up post head injury. Rolling over the bed or quick head movements like when sitting up in bed can also trigger this condition.
The common symptoms of benign paroxysmal positional vertigo are as follows:
Vertigo Blurred vision
Intense dizziness
Loss of balance
Benign paroxysmal positional vertigo may be treated in the following manner:
Medication to get relief from the spinning of your head.
Epley's Maneuver involves transportation of the calcium particles to a different part of the ear which will no longer cause any problems.
Brandt-Daroff exercises.
Sometimes watchful waiting can help a person to recover without having to undergo any other treatment but it is a long process and often involves risk factors.
Surgery: This option is used rarely when other treatments fail.
A very important thing to remember is that vertigo can lead to falls and driving should be avoided. The patient will need support during an episode to avoid injuries.
In case you have a concern or query you can always consult an expert & get answers to your questions!
3318
people found this helpful
Shared 9 months ago • Featured Tip
Laryngitis is referred to as the inflammation of the vocal cord or the larynx situated in the throat either due to it's over usage or certain infections. This condition spreads rapidly and does significant damage to the larynx. Laryngitis can be acute or chronic. If not diagnosed timely, laryngitis can cause significant problems in the respiratory system such as experiencing trouble while breathing. Laryngitis can be treated with antibiotics and with other home remedies such as gargling with warm salt water, giving your voice some rest and drinking sufficient water (around 2-2.5 liters) in a day to keep dehydration at bay. Make sure you avoid any caffeinated beverage and alcohol if such a condition develops. In urgent cases of laryngitis, a prescribed dosage of corticosteroids and antibiotics can provide relief.
Causes
The causes of laryngitis depend considerably on the form of laryngitis. If the laryngitis is of acute nature, then it might have been caused due to an infection and it tends to go away after suitable treatment. In the case of chronic laryngitis, the inflammation is caused due to a frequent exposure to irritants. This condition has long sustained effect and tends to be painful. The causes of laryngitis are as follows:
Apart from viral and bacterial infections, an acute form of laryngitis can be caused due to the impairment of the vocal cord as a result of constantly talking or screaming at a high-pitched voice.
Acid reflux (acidity) and frequent instances of sinus infections can cause chronic laryngitis.
Excessive consumption of tobacco and alcohol might cause chronic laryngitis.
Constant exposure to toxic chemicals might cause chronic laryngitis.
In some cases, prolonged huskiness of the throat might be a symptom of a serious underlying medical condition such as cancer or vocal cord paralysis. In such a case, you should seek medical attention as soon as possible.
The symptoms of laryngitis are as follows:
A constant sensation of dry throat which might lead to permanent impairment of voice
Persistent sensation of titillation in the throat coupled with a persistent dry cough
Significant pain while swallowing food
Feeling of fullness in the throat
Severe pain in the throat
In case you have a concern or query you can always consult an expert & get answers to your questions!
3253
people found this helpful
View All Feed
Near By Clinics