About
Prem Aadhar Research Institute & hospital, This institute is on panel of Govt. of NCT DELHI, JAL BOARD, DTC, DELHI UNVERSITY & IPGCL(DESU). Our medical care facility offers treatments fro...
...more
Prem Aadhar Research Institute & hospital, This institute is on panel of Govt. of NCT DELHI, JAL BOARD, DTC, DELHI UNVERSITY & IPGCL(DESU). Our medical care facility offers treatments from the best doctors in the field of Ayurveda . We will always attempt to answer your questions thoroughly, so that you never have to worry needlessly, and we will explain complicated things clearly and simply.
Timings
Location
K No.29/16/1, Pootkala, Prahladpur Road, Deep Vihar, Sector 32, Rohini
Rohini
Delhi,
Delhi
-
110085

Get Directions
Photos (2)


Videos (1)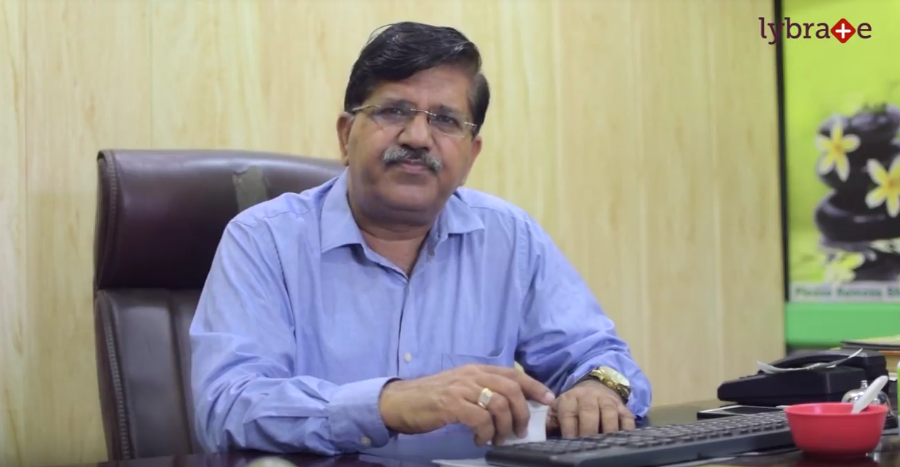 Ayurveda is the finest form of treatment in terms of curing the pain in various body parts like joints, back, neck and head. Ayurvedic techniques like Panchakarma provide quick and lasting relief to the patients. The chances of recurrence of the pain are negligible as there are no side-effects of Ayurveda.
read more
Amenities
Waiting Lounge
Credit Card
Online Appointments
Ac Rooms
Reception
Doctor in Prem Adhar Research Institute And Hospital

BAMS, MD - Ayurveda
Ayurveda
Specialities
Ayurveda
A science of natural medicine, offering productive care against a number of medical conditions
Network Hospital


B 6 BIMRI COMPLEX,OPSITE DEEP CHAND BANDHU HOSPITAL,ASHOK VIHAR PHASE4,

,

Delhi
Get Directions
Patient Review Highlights
"knowledgeable"
1 review
Reviews
Ishan
May 21, 2017
Apparently my wife and i were trying to concieve a child but after regular sex we were unable to do and so we decided to consult a doctor because we became worried about our health. it turned out that my wife was infertile and her chances were very less to concieve a child through normal means. then dr namadhar suggested some treatments that i dont cant explain were so effective nad magical that my wife became pregnant. I can vouch for him as a trusted doctor and his nature makes him better.
Nakul
Apr 3, 2017
I have been suffering from migraine since I entered my teens and the scent of even a soap or perfume caused me an extreme case of migraine which took a toll on my health as it made me weak and declined my health a lot. the migraine made me very cranky and i wud get really worked up after talking to someone. After seeing this my husband found about dr namadhar from a friend and the use of ayurveda from him has been so good that i have seen a big change in myself.
Sajan
Apr 22, 2017
my son had suffered from chicken pox and even after recovering from it he was very weak and his health was deterioting so i searched for ayurvedic doctors and found dr namadhar through the internet and approached him about my sons problem. he suggested that we try the panchkarna treatment and I could see the effect of the treatment on my son as he reagined his health and was back into shape. the perfect doctor i must say.
Jayashree
Apr 17, 2017
acne is all gone from my face because of Dr namadhar sharma, thanks a lot to him for a well done job. the treatment is really good and the best you can find. he treats his patients as they are friends and not patients, this makes him the best than the rest because the services provided by him are desired by a lot of people. Just go to him without doubt and try. he takes really good care of everyone.
Kamalika
Mar 16, 2017
my daughter was losing weight very gradually and also her appetite was reducing. as parents we became very scared as it oii svery important for people to have the right amount of calories ina day and she was under that bar. we consulted dr namadhar about her ailment and he created a diet plan for her that somehow increased her appetite and also her weight. you are really a very good doctor .
Dinesh
Apr 5, 2017
there was a lot of sexual tension between me and my wife and the main reason was apparently that i had the problem of ED. now these type of problems are a private matter and i cudnt get a personal opinion thus searched for doctors and found dr sharma. Apparently his ayurvedic medicines were so good that my ed was cured and sex was again good. thanks again doctor.
Rasbihari
Jan 2, 2017
my grandfathers serious arthritis problem was cured to an agreeable state by dr sharma because he cudnt walk and stand for long but his condition is so much better right now. i thank the doctor a lot.
Pitambar
Mar 15, 2017
he is an amazing doctor because his way of conversing with people is so calm and patient that the the person feels very good. i have recommended him to all of my friends and family.
Ipsita
Apr 1, 2017
An amazing doctor truly. he is the best and so caring about his patients that i will not find another doctor like him no matter how hard i try. he changed my life.
Henna
Apr 5, 2017
i can now withstand my migrainne attacks and they are even going away just because dr namadhar has given me ayurvedic medicines that are like a miracle for me.
Feed
Shared 5 months ago • Featured Tip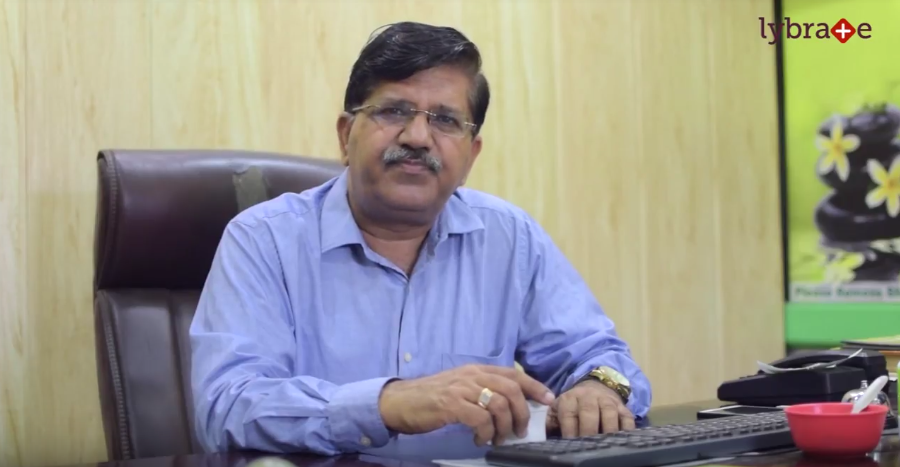 Ayurveda is the finest form of treatment in terms of curing the pain in various body parts like joints, back, neck and head. Ayurvedic techniques like Panchakarma provide quick and lasting relief to the patients. The chances of recurrence of the pain are negligible as there are no side-effects of Ayurveda.
5737
people found this helpful
Shared 6 months ago • Featured Tip
Psoriasis is the condition in which the infected skin cells multiply 10 times faster than the normal rate. During this disease, the normal skin tends to get covered by a layer of dead skin cells, not allowing the skin to breathe. People who suffer from psoriasis face an increased likelihood of contracting other serious medical conditions such as cardiovascular diseases, diabetes, and psoriatic arthritis.
Psoriasis can erupt just about anywhere on the body, but it most often occurs on the scalp, chest, back, elbows, knuckles, and knees. If you have a mild case, the patches may hardly be noticeable. The worst cases produce unsightly patches almost everywhere.
Psoriasis can also affect fingernails and toenails, making them appear pitted and discolored. It can even cause significant joint pain, a condition known as psoriatic arthritis.
Most people who develop psoriasis are initially diagnosed in their teens, twenties, or thirties. The disease follows a very unpredictable course. That first flare-up may also be the last. Or it may signal the start of a lifetime of flare-ups that come and go for no apparent reason. Fortunately, when the lesions disappear, they leave no scars.
Here's a list of following unsafe health conditions created by psoriasis:
Cancer - People experiencing psoriasis are subjected to an increased risk of contracting certain cancers like lymphoma. A study discovered that people diagnosed with psoriasis have an increased likelihood of 40% to contract cancer than the general population. The reason for this particular risk hasn't been yet understood.
Kidney disease - According to a 2013 study, published in the British Medical journal people with psoriasis have an increased risk of encountering kidney disorders. Severe and mild psoriasis increases the likelihood of kidney diseases by 58% and 36% respectively.
Obesity - People suffering from mild psoriasis are 30% likelier to be obese than those who are not. For people diagnosed with severe psoriasis the chances increase by 80%.
Diabetes and high cholesterol - High levels of triglycerides, total cholesterol and lipoprotein are present in patients with psoriasis, and these patients are 28% likelier to have high cholesterol compared to the general masses. According to a recent study, people with the condition have a 46% increased chance of suffering from Type 2 diabetes.
Peptic ulcers and mood disorders - In some cases, peptic ulcers are also linked with psoriasis. The reason for this is attributed to inflammation. Psoriasis also leads to mood disorders like depression due to the pain and anxiety arising from the condition. In case you have a concern or query you can always consult an expert & get answers to your questions!
6010
people found this helpful
Shared 9 months ago • Featured Tip
When you are fatigued, depressed and bored of a routine life after a long day at work or study, you may think of a lot of different things to do so that you may be able to get to sleep on a more positive note. Some people may like to surf through the net, some may be into reading, some may listen to music to relax and rejuvenate and some may think that masturbation is one of the most relaxing things to do when you need to beat stress and fatigue.
However, little do we realize that the feelings that we may seek to run away from may be the ones that are aggravated because of masturbation.
Adolescents, who have had their first taste of early adulthood, discover a range of new feelings when when they touch themselves and the pleasure that they feel from an act that can be done without the help of anyone else, is on a different level altogether.
What does Ayurveda say?
According to detailed and in-depth studies of Ayurveda, masturbation is considered as the pathway to a number of physical, mental and emotional troubles. Some of the most commonly experienced problems include tiredness and lack of concentration, feeling of monotony and depression and a wrong impression of how actual sex might feel.
Apart from the emotional and mental stress, there may be a possibility of causing injury or infection to the penis because of regular touch and this risk is heightened in case where unhygienic methods of masturbation are practiced. Touching the penis with unclean or infected hands may cause an infection in the region and put you at the risk of major diseases or allergies.
The treatment:
While you may think you have an addiction towards masturbation, you should never rule out the possibility to be able to treat it and lead a better life because all of it is possible with the help of Ayurvedic treatment and therapies.
The excess and the effects of continued period of masturbation over the years can be reversed with the help of medication such as Vajikarna Rasayana, which helps in restoring the sexual libido with the most natural ingredients, as deemed fit by Ayurveda.
While it may be important to opt for medication when you are in the clutches of masturbation, it is also essential to make sure that you take medical advice from a trusted Ayurvedic specialist and get the right treatment path shown to you. In case you have a concern or query you can always consult an expert & get answers to your questions!
5677
people found this helpful
Shared 9 months ago • Featured Tip
What can be more attractive than having a head full of silky, black, long and luscious hair? But the lifestyle issues coupled with pollution have led to the loss of hair among both men and women. Too much stress, lack of nutritional food, ageing and genetic factors along with hormonal imbalances have also contributed to an uncontrollable hair fall. Most people who are affected by hair loss often tend to opt for chemically enriched products that make the situation even worse. Thankfully, Ayurveda offers top notch solutions to these problems, and you can easily get rid of hair fall problems with the ingredients that are almost found in all households.
Go for a hair oil massage
The foremost step that would help you combat the issues of hair fall is massaging your head with the right hair oil. The proper technique of scalp and hair massage would improve the flow of blood to the hair follicles and condition the dry scalp, which is required for strengthening the roots of your hair. You will feel much relaxed and there will be a reduction in stress and slowly these factors would promote the growth of hair.
Have Indian gooseberry to help you
When you are willing to have faster growth of hair, you can get some Indian gooseberry, which is commonly called by the name of Amla. This citrus fruit is rich in Vitamin C, a deficiency of which can lead to breakage and loss of hair. The Indian gooseberry has antioxidants, anti-inflammatory and anti-bacterial properties, and it is also believed to have exfoliating properties that are essential for the maintenance of a healthy scalp as well as promoting the growth of new hair follicles.
Get yourself a handful of fenugreek seeds
Also known by the name of Methi in Indian households, fenugreek is a common ingredient found almost in all kitchens. It is rich in hormone antecedents, which are known for their ability to boost hair growth along with aiding to rebuild the hair follicles. Fenugreek seeds are also rich in nicotinic acid and proteins that can cause stimulation in the hair roots and induce growth of hair.
When you have an easy access to the items that are always available then what is the point of using artificial products with an overflow of harmful chemicals and compounds that cause damage to your hair in place of repairing it? So, it is recommended to seek the aid of Ayurveda and have a Rapunzel-like hair.
In case you have a concern or query you can always consult an expert & get answers to your questions!
5457
people found this helpful
Shared 10 months ago • Featured Tip
Are you looking for effective and natural ways to prevent heart blockage and blood pressure management? You should consider taking Ayurvedic measures, which have been proven to be quite effective in dealing with various issues of the heart. Usually, heart blockages are difficult to deal with and a surgery has to be carried out for recovery. With Ayurvedic remedies, you can solve such issues without the concern of harmful side effects on your body.
Ayurvedic management of heart blockage
For effective prevention and management of heart blockages, you need to create a certain Ayurvedic medicine using basic ingredients.
After the quantity gets reduced, leave the mixture to cool.
After this, add some honey in the solution, and store it in a bottle for use. You have to take this medicine every morning after waking up.
Note all the ingredients are chosen for their unique and beneficial features.
Lemon contains more than 19 qualities, and garlic and ginger are good for dealing with gastric issues. Apple cider vinegar is given great importance in Ayurveda, and honey is good for your blood. Hence, this medicine is ideal for treating heart blockages effectively.
Ayurvedic management of blood pressure
High blood pressure or Rakta Gata Vata refers to an elevation in the pressure of blood in your arteries. The increase in pressure is based upon your age, activities, diet, and medical history.
The Ayurvedic remedies for the prevention and control of blood pressure include the following:
Abstain from smoking.
Increase your intake of food items such as lemon, garlic, parsley, grapefruit, cottage cheese, Indian gooseberry, and watermelon.
Engage in regular exercise as it is important for lowering and preventing your chances of high blood pressure.
Laugh a lot and keep away from anxiety and stress factors.
Make a juice of garlic cloves, wheat grass and basil leaves. Have this regularly for reduced chances of high blood pressure.
Mix onion juice with honey and have the mixture every day.
Make a paste using garlic and buttermilk, and drink it regularly.
Grind roasted watermelon seeds, add water to the powder, strain the liquid, and have it twice every day.
In case you have a concern or query you can always consult an expert & get answers to your questions!
5603
people found this helpful
Shared 1 year ago • Featured Tip
Muscular dystrophy is a rare disorder which results in the atrophy or degeneration of muscles. This happens as the proteins required by the body to build and maintain muscles are not produced within the body in a normal manner. Muscular dystrophy mostly affects boys and develops in early adolescence although it can affect people much younger or much later in life. Ayurveda has some great treatments which can allay the symptoms and provide relief to patients afflicted with this disease.
Treatment for Muscle dystrophy in Ayurveda
With a degenerative disease like Muscle dystrophy, simple medication won't be able to cure or relieve symptoms. Even with conventional medicines muscle dystrophy can't be cured, but the symptoms can be reduced. Ayurveda takes a holistic approach to correcting the problems which include oral medications, food as well as exercises in the form of yoga.
Herbs
Herbs are a great way to put certain minerals within the body, which can help lessen the pain and symptoms. Some of the herbs which have been known to be effective in reducing pain and also helping with movement and day to day activities may include:
Mansrohini
Guduchi
Ashwagandha and many others
However, there are no medications in readymade proportions which are specifically designed and prescribed according to the diagnosis of the patient. It also needs to be complemented with a proper diet also known as Mamsagni Rasayana.
Diet or Mamsagni Rasayana
This is a very tailored diet and supplement approach to create and put the required nutrients which will slow down the decay of muscles within the body and will also help build new muscle to slow down decay. These will include extracts from herbs which will be made into chemicals and then used to make dietary supplements.
Yoga and specialized physiotherapy exercises
Yogic postures combined with certain walking and standing postures performed over time can also help reduce the symptoms and lessen the rate of decay. Some of the exercises that are helpful for various activities are:
Standing and movements: Padahastasana, Tad asana, Trikonasana, Vakrasana
Sitting: Paschimottanasa, Vakrasana, Shashankasana
To help with breathing: Ardha Shalabhasana, Pranayama, Bhramri Pranayama
In case you have a concern or query you can always consult an expert & get answers to your questions!
5143
people found this helpful
Shared 1 year ago • Featured Tip
If you are suffering from excessive stress, it is likely that your physical and emotional health may be affected. Your sexual life too is affected due to stress. Too much of stress leaves you physically tired and exhausted. Because of this, you will not have enough energy to have sex. Moreover, when you are stressed out about some issue, your libido gets affected, and you might not have any interest in having sex.
Effects of stress on your sexual life
Stress results in a negative body image. The hormones which are associated with stress may impact metabolism. With the increase in the production of these stress hormones, you may feel sluggish and gain weight, thereby providing a negative body image due to which you might not have the desire to indulge in sexual activity. Stress causes lowered self-esteem which results in less sex.
Stress results in reduced libido. The hormones associated with stress are required by the body in small amounts, but the overproduction of these hormones can suppress sexual hormones, leading to decreased libido.
Extreme stress may affect personal relationships and cause conflicts between a couple. This will result in rare sexual activity as proper communication between a couple gets reduced.
You may start drinking excessively because of stress. Too much alcohol is bad for sexual health. It makes sex dull and less pleasurable. Alcohol causes dehydration, which affects lubrication. Stress also affects a person's fertility and menstruation cycle, which could hamper your sex life.
Ayurvedic treatment for stress
Ayurveda offers effective treatments to get rid of stress. By using natural and herbal Ayurvedic medicines, you can get rid of unnecessary stress from your life and revive your sexual life. Here are some effective Ayurvedic treatments for getting rid of stress:
Several Ayurvedic herbs are stress reducing in nature. You can use herbs such as ashwagandha, bala, brahmi, gotu kola, saraswati churna, vacha, tulsi, shankapushpi, Siberian ginseng, liquorice, vidari and shatavari.
You should consume food items, which help in reducing stress. These include coconut, walnut, mangoes, pineapples and bananas, fried in ghee.
Several natural drinks can help in relieving stress. These include tomato juice, ginger tea, garlic milk, and tulsi tea.
You should practice stress relieving activities such as yoga and meditation. Several yoga asanas in different poses should be practiced.
You can try several stress relieving Ayurvedic therapies. These may include Shirodhara (bliss therapy), Abhyanga (warm oil massage), Shiro Abhyanga and Nasya (head massage).
Ayurveda helps in controlling stress. A combination of several benefits known as Panchakarma is provided by Ayurveda for reducing stress. Reduced stress will drastically improve your sexual performance and sexual stamina. In case you have a concern or query you can always consult an expert & get answers to your questions!
5253
people found this helpful
Shared 1 year ago • Featured Tip
Ayurveda is an age old system of medicine that is holistic in nature. Treatment in Ayurveda focuses on getting rid of the cause of the disease. The medicines in Ayurveda are natural and thus, do not have any side effects. There are various remedies in Ayurveda to balance your blood sugar level. Blood sugar occurs either due to decreased insulin sensitivity or inefficient absorption of glucose by the cells in the body.
The various remedies to balance blood sugar in Ayurveda are
In case you have a concern or query you can always consult an expert & get answers to your questions!
5139
people found this helpful
Asked for male, 31 years old from Navi Mumbai
He should not take spicy oily food. Please give him vegetable juice like petha, ghiya,khira, tomato,amla, beat root. Karela,etc before 8 pm. After that 10 pm fruits, dinner before 8 pm. You can give aviptkar churan 3 gms empty stomach morning n before dinner. No tea and coffee.
2
people found this helpful
Shared 1 year ago • Featured Tip
For a tea lover, nothing in the world can be more gratifying than a cup of tea. Happiness or sadness, stress or celebration, the answer to everything is a cup of heavenly delight. In addition to the hard core tea addicts, many people, in general, have the habit of drinking tea after meals. While many see this as a harmless addiction, some experts consider the habit anything but healthy. What is the truth then? Is it harmless to drink tea after meals or is the truth different from what is apprehended? In this article, we try to find an answer to this baffling question.

Some reports suggest that drinking tea, particularly the green tea or any other herbal tea after meals may be a good practice. The green tea is known for its high antioxidant and polyphenol content.
When consumed after a meal, the green or herbal tea acts as a catalyst, accelerating the production as well as the stimulation of many digestive enzymes including gastric juice, saliva, and bile to aid in the digestion process.
The catechins (polyphenolic compounds), an active compound present in green tea enhances the pepsin activity to a great extent. An increased pepsin activity indicates a better breakdown of the dietary proteins.
The antioxidants in the green are known to deal with many complications associated with digestion with elan. In fact, green tea is considered an effective digestive stimulant. It is known to provide relief from intestinal gas as well as conditions of Irregular Bowel Syndrome (namely Ulcerative Colitis and Crohn's disease).
Green tea or herbal tea also helps in better absorption of the dietary nutrients.
While these points reflect the benefits of having tea (mainly green or herbal tea) after meals, there is the other side to it. Not all people enjoy having green tea. Thus, when we discuss the merits or the demerits, we should consider tea in general and not just herbal or green tea.
The Tannin present in tea comes with many side effects.

Tannin interferes with absorption of many minerals including iron, zinc, and calcium (slows down the absorption). As a result, there may be a deficiency of these minerals, triggering a myriad of health complications.
In some people, tannin may also trigger constipation.
Thus, people already suffering from the deficiency of these minerals should refrain from drinking tea between meals.

Another ingredient present in tea is the caffeine.

It is a well-known fact that increased consumption of caffeine can result in insomnia.
For people with a stomach ulcer, caffeine may be harmful as it is known to aggravate the condition further.
It can also trigger a shoot in blood pressure and heart rate.
Taking all the points (both merits and demerits) into consideration, it is best to avoid drinking tea between meals on a regular basis. If you wish to discuss about any specific problem, you can consult an Ayurveda.
10082
people found this helpful
View All Feed