About
We like to think that we are an extraordinary practice that is all about you - your potential, your comfort, your health, and your individuality. You are important to us and we strive to ...
...more
We like to think that we are an extraordinary practice that is all about you - your potential, your comfort, your health, and your individuality. You are important to us and we strive to help you in every and any way that we can.
More about Mallya Hospital
Mallya Hospital is known for housing experienced Neurosurgeons. Dr. G.Lakshminarayanan, a well-reputed Neurosurgeon, practices in Bangalore. Visit this medical health centre for Neurosurgeons recommended by 59 patients.
Timings
Location
#1, Next to IPC Garden, Near Sanjaydat School, Vittal Mallya Road.Landmark : Opposite Kanteerava Indoor Stadium.
Sampangiram Nagar
Bangalore,
Karnataka
-
560001

Get Directions
Services
Submit Feedback
Submit a review for Mallya Hospital
Your feedback matters!
Write a Review
Feed
Nothing posted by this doctor yet. Here are some posts by similar doctors.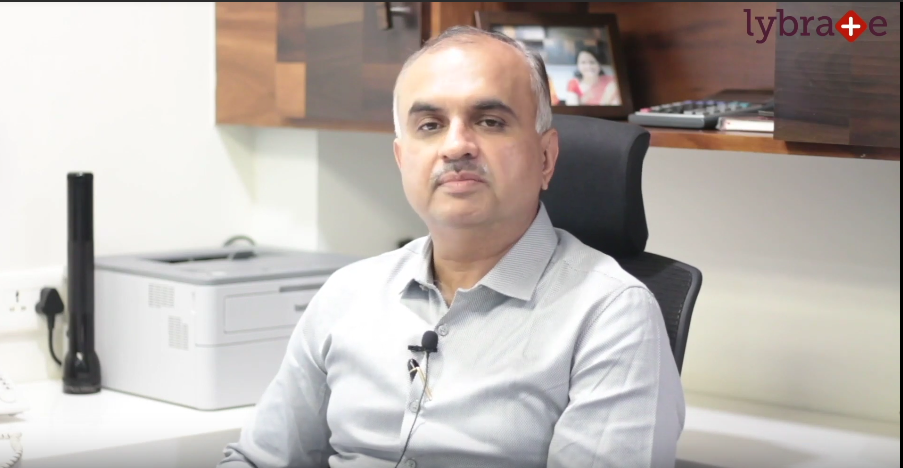 Homeopathy is a system of alternative medicine that has a solution for almost all your health issues. The best part of this mode of treatment is that it doesn't cause any side-effects. At a time when people are suffering from many recurrent diseases, the need for an expert homeopath becomes mandatory.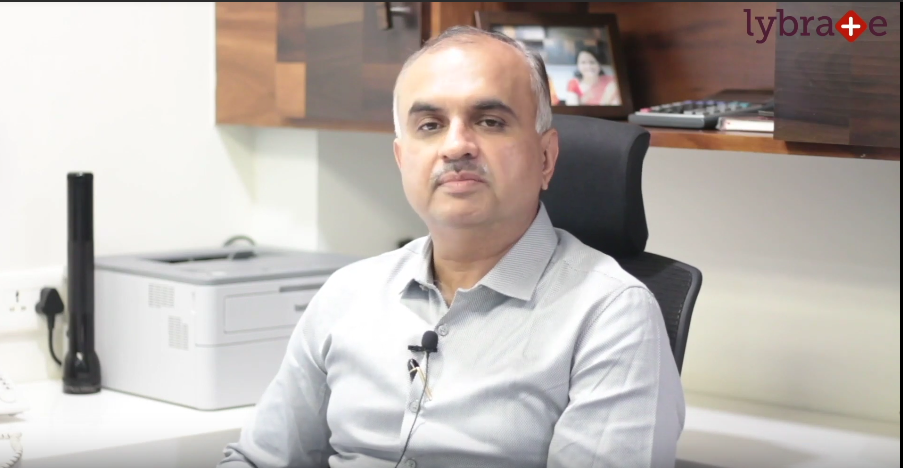 One of the most dreaded diseases of all times, Cancer has often been presumed to be incurable by a lot of people. Unfortunately Cancer driven deaths have grown in number, significantly over the past few years. Despite the fact that medical science has made substantive progress in the realm of cancer research, the mortality rate continues to be fairly high. Consequently, a lot of people have been seeking alternative therapies. Homeopathy is one such avenue that many would vouch for. The treatment of Cancer can be quite successful with Homeopathy, often in conjunction with allopathic medicine in advanced cases.
Do this 1. Don't overeat 2. Don't take tea empty stomach. Eat something like a banana (if you are not diabetic) or any seasonal fruit or soaked almonds and a glass of water first thing in the morning (within 10 mins of waking up). No only biscuits or rusk will not do. 3. Take your breakfast every day. Don't skip it. 4. Have light meals every 2 hours (in addition to your breakfast, lunch n dinner) e.g. Nariyal paani, chaach, a handful of dry fruits, a handful of peanuts, any fresh n seasonal fruit, a cup of curd/milk etc 5. Finish your dinner at least 2 hours before going to sleep. 6. Maintain active life style. This is most important n non negotiable part 7. Avoid fast foods, spicy n fried foods, carbonated beverages 8. Take a lot of green vegetables n fruit. 9. Drink lot of water. 10. Curd is good for u. 11. Everyday preferably sleep on same time for more details you can consult me.
You can apply aloe vera juice/gel from its leaf (fresh), not from ready made gels available in market. Remove skin of an aloe vera leaf. Take /scoop out gel. Apply this gel to your skin. Wash with plain water after an hour. Or keep it overnight. Use some sunblock with spf (at least 50) every time you go out in sun. Apply it 30 mins before going out wear full sleeves shirt.Use umbrella when going in sun. U need proper constitutional med to get permanent relief. Ask for consultation so that I can help you better.

Fellowship(Surgical Oncology), M. S.(Surgery), M.B.B.S., Senior Resident(cancer Surgery)
What we know about breast cancer continues to change as new research gives more insight into how it develops and how it can be treated. However, there are still a lot of misconceptions that can lead to unnecessary delays in getting the right preventive and curative treatment. What are these everyday breast cancer myths and misconceptions?

1. Myth: Deodorants or antiperspirants can cause breast cancer.
Fact: Although there are a lot of rumors about the link between breast cancer and deodorant use, there is no scientific basis for any of them. It has also been claimed that the aluminum in antiperspirants can lead to breast cancer, however, there is no evidence that justifies these claims. The truth is that since aluminum can interfere with x-ray readings during a mammogram, women are asked not to use deodorant or antiperspirant prior to the testing procedure.

2. Myth: Breast cancer does not affect men.
Fact: While it might sound surprising to some people, breast cancer can also occur in men. It is generally detected as a hard lump under the nipple and areola. Unfortunately, in some cases, men do not notice lumps and wait to see their doctor only once the lumps have become large. This delay in treatment results in a higher mortality rate in men. Male breast cancer forms 1% of total breast cancer cases.

3. Myth: Underwired bras can cause breast cancer.
Fact: This is probably one of the most unfounded myths about breast cancer. The kind of bra a woman wears has no connection to whether or not she will develop breast cancer.

4. Myth: A lump in your breast means you have breast cancer.
Fact: Not all lumps found in the breast are cancerous or malignant. In a lot of cases, the lump is benign, meaning it is non-cancerous. Often the lump is a cyst or a fibroadenoma i.e. a non-cancerous abnormal growth. In fact, 9 out of 10 breast lumps are not cancerous.
The doctor may still advise you to have surgery to remove the mass, but this does not mean it is cancerous. If you do discover a lump during a self-exam, it is essential that you consult with a specialist to ascertain whether it is malignant or benign and what treatment plan is required.
Remember that it is also common for women to develop lumps in the breasts at different times during the menstrual cycle, so don't jump to conclusions before speaking to a specialist.

5. Myth: Breast cancer always manifests in the form of a lump.
Fact: Although a lump can be indicative of breast cancer, it's also important to look out for other unusual symptoms that may signal breast cancer. Nipple retraction is a key symptom to watch out for. A mammogram is effective in detecting breast cancer that does not have overt symptoms.
Source: Medanta.Org
Indians have been pioneers in smoking since 2000BC when cannabis was smoked and is first mentioned in Atharveda. There are about 120 million active smokers in India and they constitute approximately 12% of worldwide smokers.
Before cigarettes were manufactured smoking was done with chillums or pipes. Hookah smoking is still prevalent in villages where the smoke passes through a water container before inhalation. Smokeless tobacco is more commonly used in India than cigarette or bidis (tobacco rolled in leaf). A statutory health warning was introduced on cigarette packs in 1975 in our country and Cigarette and other Tobacco Products Act (COPTA) was enforced in May 2004.
However, the published estimates show that 35% of males still smoke and the incidence of smoking is increasing amongst females. About 80% of children below the age of 16 years have used some form of tobacco and about 50% may continue to do so in their adulthood.
Although the ill – effects of tobacco are well known, its addictive nature (due to nicotine) does not allow a person to give up the consumption of tobacco. According to the Indian Council of Medical Research (ICMR), tobacco contributes to 30% of all cancers amongst men and women of our country. Mouth cancer followed by lung cancer is the commonest cancer in men. 42% of male and 18% of female deaths are attributed to tobacco-related cancers in India.
69 of the 4800 chemicals found in tobacco cause cancer. As per the statistics, tobacco is responsible for one death every second.
Tobacco either smoked or smokeless is a silent, relentless killer that is responsible for the ill health of not only the consumer but also the family due to second – hand – smoke, especially for young children and pregnant women, and loss of life at a younger age.
Besides lung and mouth cancer, tobacco causes cancer of the voice box (larynx), oesophagus (food – pipe), bladder, kidney, stomach, pancreas and colon. A pledge to stop tobacco use either as cigarette/ bidi or as smokeless tobacco can reduce the total burdens of cancers by 30% and save many young lives.
Source: Medanta.Org
Obesity is a medical condition in which excess fat gets accumulated in the body, so much so that it has an adverse effect on one's health. Anyone with a body mass index (BMI) of 30 or higher is considered to be obese. People who are obese or overweight are at a much greater risk of developing serious conditions such as heart disease, type 2 diabetes, and osteoarthritis. However, not everyone who is obese has these problems. A family history of health conditions and the accumulation of weight across the different parts of the body are factors that may also increase one's risk of developing serious conditions.
The following are the health risks associated with obesity:
1. High Blood Pressure-
Being overweight or obese can contribute to high blood pressure in several ways. When there is an increase in body weight, it puts more pressure on the circulatory system to move the blood around the body. Obesity is also attributed to higher cholesterol levels, especially when there is weight accumulation in an area. For example, if the weight gain is in the abdominal area it can lead to thickening and stiffening of arteries in this area. This is a result of plaque deposition in the walls of the blood vessels which further increases blood pressure.
2. Diabetes-
Being obese puts one at a greater risk of developing type 2 diabetes. This type of diabetes is usually common in adults but is now occurring in children too given the increase in obesity rates. Being obese can cause the resistance of insulin, a hormone that is essential for the regulation of blood sugar levels. When the body becomes insulin resistant, it leads to lesser or no absorption of sugar in the blood resulting in elevated blood sugar levels. Obesity can also decrease insulin sensitivity, causing a condition called prediabetes which almost eventually develops into type 2 diabetes.
3. Heart Disease-
The chances of developing heart disease are 10 times higher in people who are obese compared to those who are not. Conditions like atherosclerosis (hardening of arteries) and coronary artery disease are more prevalent in obese people due to fatty deposits and plaque buildup in the arteries. This leads to narrowed arteries and reduced blood flow to the heart and can cause chest pain (angina) or a heart attack. Sometimes, the narrowed arteries can also form blood clots that result in a stroke.
4. Joint Problems-
Even a slight change in body weight can affect one's bone and joint health. Being overweight can contribute to joint problems largely in two major ways. Firstly, the excess weight can put additional stress on the weight-bearing joints (such as knees) causing more wear and tear. Secondly, the inflammatory factors associated with obesity can also trigger problems in the joints and contribute to conditions like osteoarthritis. Even losing a little weight can help by improving mobility and bone health of the joints.
5. Sleep Apnea-
Sleep apnea is a common but serious sleep disorder that is characterized by repetitive interruption of sleep for about 10 seconds or more. This causes the reduction of oxygen in the blood and may also wake the patient up from time to time. The most common cause for the development of sleep apnea is obesity. Being overweight leads to the development of soft tissue present in the mouth and throat. When the patient is sleeping, the muscles of the throat and tongue are more relaxed and the soft tissue may block the airways, causing an episode. The chances of sleep apnea are higher in people who have an accumulation of fat in areas of the neck and trunk.
6. Psychological Effects-
Apart from giving rise to chronic conditions, being obese can play havoc on one's mental health too. In a culture where being thin and slim is objectified as the perfect or ideal body type, people who are obese often face issues of inferiority. Psychological issues arising from being overweight can include low self-esteem, anxiety, depression. Being obese is also a trigger for eating disorders such as binge eating, bulimia, and anorexia.

Source: Medanta.Org
2
people found this helpful
Excessive masturbation in past may leads to the damage of nerves supplying penis. Which in future leads to shrinkage of penis, quick discharge or premature ejaculation. Don't worry in ayurveda there are some very effective medicines which are natural testosterone booster. And work very efficiently to cure your problem. I suggest you for ayurveda vaajikaran treatment. As per ayurveda vaajikaran is meant to rejuvenate and improve complete sexual health. Ayurveda medicines are very efficient and potent for your problem. Within 20 to 30 days you will notice the improvement. Nerves supplying penis would rejuvenate and strong musculature of penis would also be achieved. Maximum 3 months is almost enough to get rid of your sexual problem. With ayurveda medicines your whole reproductive system will strengthen i.e. The vessels supplying penis and the musculature of penis would be strengthened. I would need to enquire about whole of your symptoms, detail history. You can consult us online through this 'Lybrate' platform .and medicines will be sent to you by courier. Gud luck .may god give you all wellness.
1. Do saline gargles daily. 2. Whenever possible do steam inhalation also. 3. Cover your nose and mouth with hanky for at least 30 sec when you go in dusty areas also when you go in and out of ac. As our nose is the most sensitive part of our body, when there is temperature difference between two rooms or inside n outside, then if we not protect our nose, it gets affected. 4. Drink hot liquids --hot liquids relieve nasal congestion, prevent dehydration, and soothe the uncomfortably inflamed membranes that line your nose and throat. 5. Sleep with an extra pillow under your head-- elevating your head will help relieve congested nasal passages. If the angle is too awkward, try placing the pillows between the mattress and the box springs to create a more gradual slope. 6. Treat that stuffy nose with warm salt water-- salt-water rinsing helps break nasal congestion, while also removing virus particles and bacteria from your nose. 7. Blow your nose often (and the right way)-- it's important to blow your nose regularly when you have a cold rather than sniffling mucus back into your head. But when you blow hard, pressure can carry germ-carrying phlegm back into your ear passages, causing earache. The best way to blow your nose: press a finger over one nostril while you blow gently to clear the other. Homeopathic treatment has very encouraging results and gives relief in long term please ask for consultation with detailed information so that I can help you better.
View All Feed
Near By Clinics