About
We will always attempt to answer your questions thoroughly, so that you never have to worry needlessly, and we will explain complicated things clearly and simply.
...more
We will always attempt to answer your questions thoroughly, so that you never have to worry needlessly, and we will explain complicated things clearly and simply.
More about HCG Bangalore Institute Of Oncology Speciality Centre
HCG Bangalore Institute Of Oncology Speciality Centre is known for housing experienced Radiologists. Dr. Sathish M R, a well-reputed Radiologist, practices in Bangalore. Visit this medical health centre for Radiologists recommended by 68 patients.
Timings
Location
# 44 - 45/2, 2nd Cross, Shanthinagar, Off Double Road, Raja Rammohan Roy Extension
Shanthi Nagar
Bangalore,
Karnataka
-
560027

Get Directions
Services
Submit Feedback
Submit a review for HCG Bangalore Institute Of Oncology Speciality Centre
Your feedback matters!
Write a Review
Feed
Nothing posted by this doctor yet. Here are some posts by similar doctors.
Aortic valve stenosis is a heart condition in which the valve to the biggest artery- the one which provides oxygen-rich blood to our body, called aorta, is narrowed. This prevents the valve from opening fully, obstructing the blood flow from your heart into your body.
When the aortic valve doesn't open, your heart needs to work harder to pump blood to your body making the heart muscle weak. If left undiagnosed aortic stenosis is fatal.
Symptoms
These symptoms should spur you on to seek medical care right away:
Chest pain or tightness

Feeling faint with exertion

Fatigue after increased activity

Heart palpitations — rapid, fluttering heartbeat

Heart murmur
The disorder doesn't produce symptoms right away and is usually diagnosed during routine physical exams when your doctor listens to your heart with a stethoscope. He usually hears a heart murmur resulting from turbulent blood flow through the narrowed aortic valve.
Diagnostic Tests
There are other ways to diagnose aortic valve stenosis and gauge the severity of the problem, like:
Echocardiogram – This produces an image of your heart using sound. It is the primary test to diagnose a heart valve problem. Sound waves are directed at your heart here and these bounce off your heart and are processed electronically to provide images of your heart. This test helps your doctor check diagnose aortic valve stenosis and its severity plus chalk out a treatment plan.

Electrocardiogram (ECG) – In this test, patches with electrodes are attached to your chest to measure electrical impulses given out by your heart. These are then recorded as waves on a monitor and printed on paper. Though this can't diagnose aortic stenosis directly, it can tell you that the left ventricle in your heart is thickened which normally happens due to aortic stenosis.

Chest X-ray – This allows the doctor to see the shape and size of your heart directly. If the left ventricle is thickened, it points to aortic stenosis. It also helps doctor check the lungs. Aortic stenosis leads to fluid and blood in the lungs, causing congestion.

Exercise Tests – Exercise is used to increase your heart rate and make your heart work harder. This test is done to see how your heart reacts to exertion.

Computerised Tomography (CT) Scan – This means a series of X-rays to create images of your heart and observes the heart valves. It is also used to measure the size of aorta and the aortic valve.

Magnetic Resonance Imaging (MRI) – This uses powerful magnets and radio waves to create images of your heart and valves.
Once aortic valve stenosis is confirmed, you may have to go in for monitoring or heart valve surgery according to your doctor's advice.
Cholesterol is either ingested in the food (about 25% ) we eat and some of it is produced by our body (remaining 75%). Cholesterol is needed by the body to produce steroid hormones and bile acids. It is an aspect that is required by the body and if in too much quantity, the same can cause havoc in the body. The best is to maintain the right balance of cholesterol in our diet. The same requires life style and dietary modifications.
The first step in creating your low cholesterol diet plan is to eliminate foods high in saturated fat and bad cholesterol.
Low cholesterol foods diet mainly includes:
1. High-Fiber Diet- Soluble fiber reduces bad cholesterol. Good food sources are oatmeal, fruits and vegetables.
2. Cooking oil- Fats makes about 30 % of your days in take. A combination of oils work the best. Foods rich in saturated fats are butter, ghee, cream, and cheese. These need to be taken in moderation or avoided. Avoid fried foods. Not more than 10% of total calories should be from Polyunsaturated Fatty Acids (PUFA) and the remaining should be from Monounsaturated Fatty Acids (MUFA). The best sources of PUFA are plant based oils , sunflower, corn, soybean, cottonseed and safflower. MUFA are found in the largest amounts in olive, canola, mustard, almond and peanut oils.
3. Avoid Trans fats- Read labels carefully and do not re use oil used for frying.
4. Go lean- Choose lean meat and fish. Fish is a good source of omega-3 fatty acids. Foods high in omega 3 help you lower down the risk of cardio-vascular disease. Tuna and salmon are a good source of omega-3 to name a few.
5. Eat a wide range of fruits and vegetables- This will help ensure that your body meets all the vitamins and nutrient requirement. Fruits and vegetables are relatively low in calories. Apples and pears are known for soluble fiber, which reduces bad cholesterol levels. It is best that you eat good quantities of the same.
6. Include low fat dairy products- avoid ghee, cheese, cream, paneer and butter. Opt for lighter and healthier options.
7. Exercise well - Exercise at least 30 mins per day. Workout will help you burn extra fat resulting in lowering cholesterol levels.
Are you unhappy with the results of shaving, waxing or tweezing for removing the unwanted hair from your body? You should opt for laser hair reduction for this purpose, which is considered to be much more effective than the regular methods. Laser hair reduction is a very common cosmetic procedure which is undertaken popularly.
It involves the exposure of your body hair follicles to beams of highly concentrated laser light. The pigments present in your follicles absorb this light, which results in the destruction of the hair.
Benefits of Laser Hair Removal-
Lasers are quite effective in reducing unwanted hair from areas such as the legs, face, arms, underarms and other different body parts. The various benefits of laser hair reduction include the following:
Precision: Lasers can target dark, coarse hairs selectively without causing any damage to the surrounding skin.

Speed: Every pulse of laser takes less than a fraction of a second, during which many hairs are treated together. The laser is capable of treating an area which is the size of a quarter within a second. Areas such as the upper lips take less than one minute to be treated, while large areas may require an hour.

Predictability: The results of laser hair reduction are highly predictable and most people get to have permanent hair loss after undertaking three to seven treatment sessions.
Procedure-
Your hair, which will get treated is usually trimmed to a few millimeters above your skin surface. The laser device is adjusted according to your hair colour, thickness and location.
You will be made to wear proper eye protection, depending on the type of laser being used. The outer layers of your skin are also protected using a cold gel or a cooling device. This helps the laser to penetrate your skin. After this, a full pulse light is exposed to the area concerned. After completion of the process, you will be given ice packs, cold water and anti-inflammatory creams for easing any discomfort you feel.
For a few days after a laser hair reduction session, your treated skin area may look and feel like a sunburn. You need to apply moisturisers for healing. You can wear make-up if the treatment has been undertaken on your skin. The treated hair falls out within the next month. You should wear sunscreen for preventing colour changes on your treated skin area. In people with a dark complexion, blisters are sometimes likely.
MD - Dermatology, Venereology & Leprosy, MBBS Bachelor of Medicine and Bachelor of Surgery
You often consume a much higher amount of sugar than you should actually, as it is widely present in a very high number of foods and beverages. Research suggests that this excessive sugar consumption may ultimately be very harmful for your health - and that it may badly harm your skin. Experts believe that too much intake of sugar can make your skin look wrinkled or dull, and also lead to a host of other skin-related disorders. Here are the ways in which excessive sugar consumption affects your skin:
Causes inflammation: Inflammation, caused by excess sugar intake, can be really damaging for the body - especially because it negatively impacts your immune system, and may lead to frequent breakouts on the skins and increased chances of pimples or warts.
Increases wrinkling: Sugar's inflammatory properties not only lead to breakouts on the skin, but also cause wrinkles. Collagen, which is essential for healthy, supple skin, is broken down by sugar, which makes the skin look dehydrated and dull, also increasing the chances of premature wrinkling.
Causes imbalances in blood sugar level: Excessive sugar consumption causes irregularities in blood sugar levels by initially increasing sugar levels, which then reduces when insulin in released into your cells. It often ends up making you hungry, moody or shaky and increases stress levels leading to dull looking skin.
Leads to occurrence of acne: Increased intake of sugar results in stimulation of hormone levels which raises sebum production and in turn affects growth of skin cells. This may be reason of acne.
Do you ever wish you could start all over and take better care of your skin? A chemical peel could give you that chance. Peels can dramatically reduce lines, wrinkles, acne scars, dark spots, and roughness caused by years of sun.
A chemical peel is a solution applied to the face to remove the outermost layer or layers of skin. It's a technique used to improve the appearance of the skin on the face, neck or hands. A chemical solution is applied to the skin that causes it to exfoliate and eventually peel off. The new skin that grows in its place is softer, smoother and has fewer imperfections. The new skin is also temporarily more sensitive to the sun.
There are three basic types of chemical peels:
Superficial or Lunchtime Peel: Alpha-hydroxy acid or another mild acid is used to penetrate only the outer layer of skin to gently exfoliate it. The treatment is used to improve the appearance of mild skin discoloration and rough skin as well as to refresh the face, neck, chest or hands.
Medium Peel: Glycolic or trichloroacetic acid is applied to penetrate the outer and middle layers of skin to remove damaged skin cells. The treatment is used to improve age spots, fine lines and wrinkles, freckles and moderate skin discoloration.
Deep Peel: Trichloroacetic acid or phenol is applied to deeply penetrate the middle layer of skin to remove damaged skin cells. The treatment removes moderate lines, age spots, freckles and shallow scars. A thorough evaluation by a dermatologic surgeon is imperative before embarking upon a chemical peel.
When is a chemical peel appropriate?
Chemical peels are used to treat a number of conditions including:
1. Pigmentation on face or body
2. Tanning
3. Dyschromias
4. Fine Wrinkles
5. Acne
6. Acne marks and scars
7. Dullness
8. Aging skin
9. Crow's feet
10. Sagging skin
Who should not opt for chemical peels?
Generally, light-haired and fair skinned people are the best candidates for chemical peel. The procedure does not work as well on dark skinned patients. The procedure is not recommended for individuals with infections, active skin disease, cut or broken skin, or sunburns. Other contraindications include patients who are:
1. Nursing or pregnant.
2. Have taken Accutane in last six months.
3. Have psoriasis, eczema, dermatitis or rosacea.
Possible complications
Temporary change in skin color, particularly for women on birth control pills, who subsequently become pregnant or have a history of brownish facial discoloration.
Changes are transient and easy to take care of if taken care properly.
1. Scarring
2. Reactivation of cold sores
3. A variety of chemical treatments can be used to exfoliate and rejuvenate the skin.
Depending on the depth of treatment required, your surgeon may choose one of the following peels:
1. Alpha-hydroxy acid peel (AHA)
2. Trichloroacetic acid peel (TCA)
3. Phenol peel
4. Croton oil peel
Aftercare and recovery
Your dermatologist will discuss how long it will be before you can return to your normal level of activity and work. After surgery, you and your caregiver will receive detailed instructions about your postsurgical care, including information about:
1. Normal symptoms you will experience
2. Potential signs of complications
The skin is an organ and just like all the other organs in your body, it is made up of cells. Since the cells are made up of water, the cells in your skin also need water to function properly. Lack of hydration can cause skin issues such as dry, tight skin which might lead to flaking. Because of constant perspiration, your body loses the vital minerals and salts, the reason why your body needs daily replenishing.
What happens to the skin if you do not drink sufficient water in a day?
Dry skin also has lesser resilience as compared to hydrated or oily skin, which makes it more prone to wrinkling and fine lines. The skin is made up of three layers
The outermost layer, which is known as the 'epidermis'

The layer beneath it is called the 'dermis'
Usually, water loss takes place from the epidermal layer of the skin due to sweating, however, if the cells in the underlying layers are not hydrated enough, the epidermis begins to start feeling rough and loses its elasticity which can lead to degradation of its texture.
Sufficient water intake and skin - the connect
Drinking water also flushes out the dangerous toxins from within your body and your skin, which allows your skin to breathe normally again. With the normal function restored in the skin, the cells do not feel trapped or inadequate, which means they can continue with their normal functions. This helps delay skin aging by adding shine to your skin.
You should be aiming to drink 8 -10 glasses of water each day because a lesser amount can cause dehydration. Dehydration may trick the oil glands in your body into believing that they need to produce more oil which leads to an excess production of oil, thus, increasing the chance of acne.
Also, when your skin is hydrated from inside, it looks plumper and more radiant and can hide signs of aging. However, when witnessed at a histopathological level [when examined under a microscope], the signs of aging are still present but because your skin is hydrated and looks younger, these signs are invisible to the naked eye.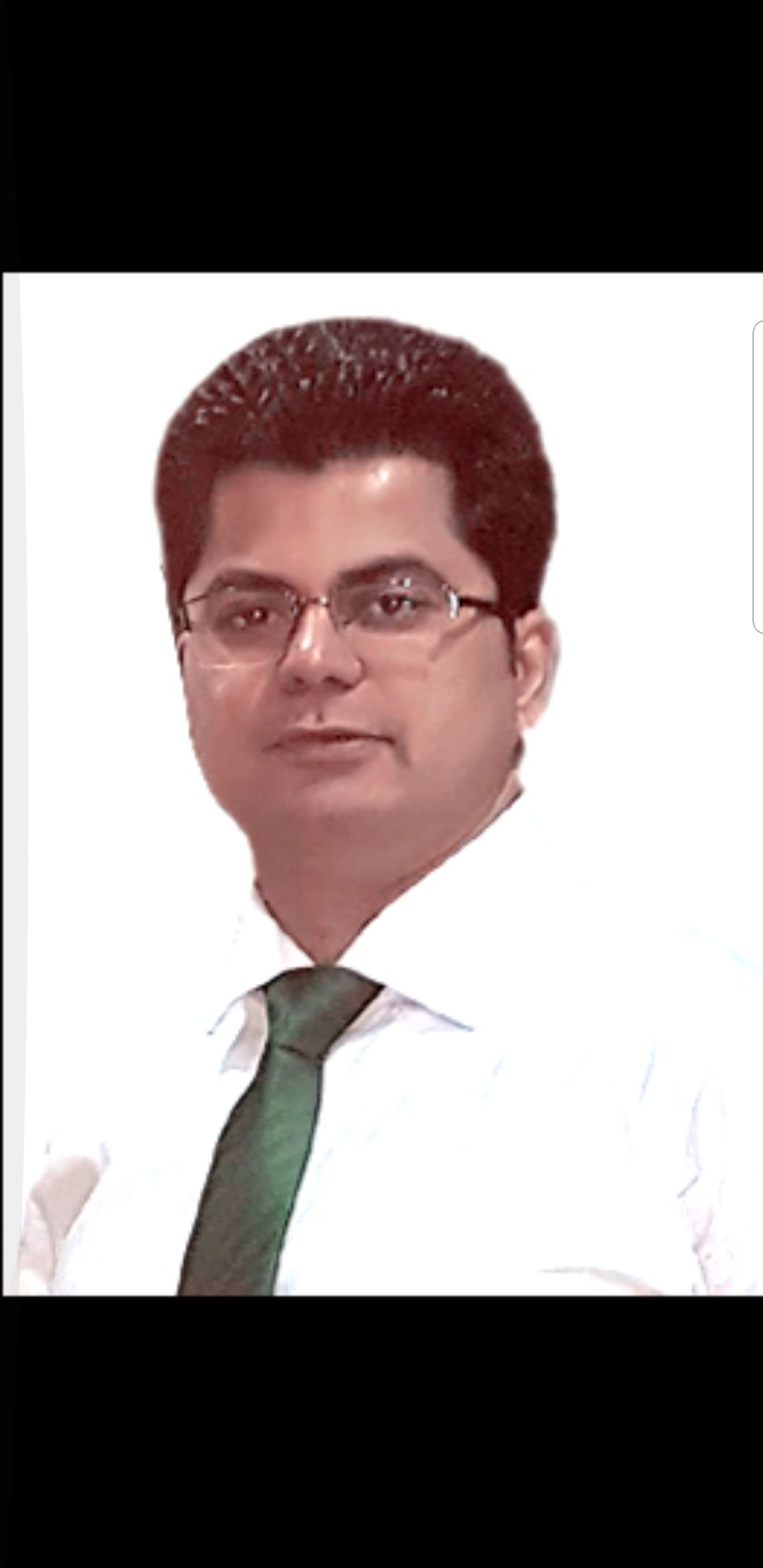 MBBS Bachelor of Medicine and Bachelor of Surgery, MS General Surgery, MCh Plastic Surgery
Cosmetic/Plastic Surgeon, Delhi
Botox is a wrinkle treatment but is used for treating a range of medical conditions. It has been in use for well over 18 years and is considered to be safe when performed under the guidance of a medical practitioner. Apart from aesthetics, a range of other facial, migraine and dermatological problems can be addressed by Botox.
Myth #1
Botox limits facial expression: The primary objective of a Botox treatment is to enhance the look of a person and not the contrary. When administered by a skilled physician, you can still smile and animate like before. Botox in no way affects the sensory nerve. The muscle beneath the point of injection gets relaxed and remains active. The apprehension of limited facial activity is baseless.
Myth #2
Botox travel through your body: This again is a myth. Botox diffuses not more than 1cm into the skin. Due to its localized nature, it does not affect any other parts of the body other than the intended area.
Myth #3
Botox has toxic content: Botox-like any other drug is safe when taken under supervision. Like other drugs, it too gets scanned by the drug regulatory authorities. It is neither dangerous nor contains any toxic substance.
Myth #4
Dermal fillers involve intense pain: Dermal fillers are not as painful as advocated by many people out there. It does have its fair share of discomfort but a medical practitioner always uses a topical anesthetic and other anxiety related medications during the treatment.
Myth #5
Downtime for Botox is fairly long: Botox is known as the afternoon injection for its convenience and easy procedure. Botox procedure has no downtime at all. Doctors often suggest against lying down for a good 2-3 hours after the injection. Dermal fillers might result in minor swelling but there are medicines to counter that too.
Myth #6
Botox is permanent in nature: By far this is the biggest myth of all. Botox shots last for no more than 3 months. For people who take Botox shots regularly, the effect might last a little longer. As soon as Botox is discontinued, the muscles go back to their own position. This phenomenon is known as atrophy.
Myth #7
Dermal fillers and Botox are the same: While people these days use them interchangeably, they are not the same. For instance, Botox lessens the effect of wrinkles by relaxing the facial muscle whereas dermal fillers add volume to the tissue and restores the muscle.
Myth #8
Botox is applied only when Facial lines are visible: This is not necessarily true. If the family of an individual has a history of facial lines, it makes sense to start Botox for facial line prevention. This delays the actual facial line appearance and requires fewer Botox shots going forward.

DNB Surgical Oncology, MS Surgery, MBBS Bachelor of Medicine and Bachelor of Surgery
We have more than 200 bones in our body and each of them is susceptible to bone cancer. However, long bones in the arms and legs are most susceptible to this condition. Bone cancer can be primary or secondary. Primary bone cancer involves uncontrolled and abnormal cell division within the bones while secondary bone cancer refers to cancer that originated somewhere else in the body and later spread to the bones.
While children and adults are equally at risk for primary bone cancer, adults and elderly people are more susceptible to secondary bone cancer. If diagnosed early enough, bone cancer can be treated and even cured with surgery, chemotherapy or radiation.
Hence it is essential to recognize the signs and symptoms of bone cancer. Here's what you should look out for:
Pain in Bones: Pain is one the primary symptoms of bone cancer. As the tumour grows larger, this pain can become more intense. In its early stages, the pain may be experienced as a dull ache inside the bone or the affected part of the body. It may also increase or decrease according to your activity level or may be experienced only at night. However, not all bone pains signify 'cancer' as this is also a symptom associated with osteoporosis.
Swelling: In some cases, the abnormal growth of bone cells can result in the formation of a lump of mass that may be felt through the skin. In other cases, the affected area may also show signs of swelling.
Breaking of the Bone: Cancer can weaken the bones and make them more brittle. This may make the bones more susceptible to fractures. A bone breaking in an area that has been painful or sore for a long period of time may be a sign of cancer. This is known as a pathologic fracture.
Reduced Flexibility: If the tumour is located near a joint, it may affect the range of movements possible and make simple actions uncomfortable. For example, a tumour around the knee may make walking and climbing stairs a painful exercise.
Other symptoms to look out for are sudden and drastic weight loss, tiredness, excessive sweating at night, fever and difficulty breathing in case cancer has spread to other organs. Since many of these symptoms are common to other medical disorders, you should consult a doctor immediately if you notice any of them.
A physical examination and a couple of tests along with a biopsy will be required to confirm a diagnosis of bone cancer.
Treatment:
When the patient is diagnosed with bone cancer, the expert oncologists go for chemotherapy and limb salvage surgery to treat it. Even in case of extremity bone sarcoma, these treatment options are very vital.
All anti-hypertensive drugs causes erection disorder, however, the drug which you are taking causes minimal impact. Age is also an important factor. Exercise, diet with sprouts and juicy fruits will improve the condition. You will have to increase exercise so that bp should be systolic <120 and diastolic <80.
6
people found this helpful
View All Feed
Near By Clinics