About
Our mission is to blend state-of-the-art medical technology & research with a dedication to patient welfare & healing to provide you with the best possible health care.
...more
Our mission is to blend state-of-the-art medical technology & research with a dedication to patient welfare & healing to provide you with the best possible health care.
More about Visakha Institute of Dermatologist
Visakha Institute of Dermatologist is known for housing experienced Dermatologists. Dr. Ratnam Attili V, a well-reputed Dermatologist, practices in Visakhapatnam. Visit this medical health centre for Dermatologists recommended by 76 patients.
Timings
MON-SAT
09:00 AM - 01:00 PM
04:00 PM - 07:00 PM
Location
Ratnam Hospital, Marripalem Main Road, Marripalem
Visakhapatnam,
Andhra Pradesh
-
530018

Get Directions
Doctor in Visakha Institute of Dermatologist
MD - Dermatology
Dermatologist
09:00 AM - 01:00 PM
04:00 PM - 07:00 PM
Services
Submit Feedback
Submit a review for Visakha Institute of Dermatologist
Your feedback matters!
Write a Review
Reviews
Verified
Oct 23, 2018
Very senior and by seeing itself identifing problem
Svssn Murthy
Oct 29, 2018
Very much comfortable
Feed
Nothing posted by this doctor yet. Here are some posts by similar doctors.

MBBS Bachelor of Medicine and Bachelor of Surgery, MS - General Surgery, MCh - Plastic Surgery
Cosmetic/Plastic Surgeon, Indore
While we cannot reverse the aging process, we can slow it down and control the visible signs of aging. Botox is one such therapy that can keep us looking younger. It's mainly used for the facial lines and wrinkles that age, stress, worry, and environmental factors may produce, even on a younger person's face. Botox is a drug made from the bacterium called Clostridium botulinum. While Botox is one of the most common cosmetic surgery procedure. This unique treatment is also used along with facial plastic surgery procedures such as a facelift or eyelid lift to maximize its cosmetic benefit. Botox treatments can lift the brow making which will make your face look less tired, giving you a more youthful appearance.
It can also be used to treat misaligned eyes, severe sweating of the underarm region, cervical dystonia, migraines and uncontrollable blinking. It can also be used to treat an overactive bladder. In terms of cosmetic enhancements, Botox can reduce fine lines and wrinkles, prevent new wrinkles from developing. Botox is commonly injected into the forehead, glabella or space between eyebrows, outer corners of the eyes, chin and neck.
Botox is used only in small concentrated dosage under the guidance of a doctor, as it can have severe side effects, if used incorrectly. The Botox procedure is as simple as getting an injection. It is administered by injecting a readymade Botox solution into the muscles. This paralyses the muscles by blocking nerve signals to the area and preventing the release of acetylcholine, which is responsible for the contraction of muscles. Usually the results of a Botox injection can be seen within 24-72 hours. In rare cases, it may take upto 5 days for the results to become visible.
Botox is performed as an outpatient procedure and is considered a safe cosmetic procedure. Pregnant women are advised not to undergo Botox treatment until they stop breastfeeding the baby after delivary. However, as with any other procedures, it does have a few risks associated with it. These include:
Slight pain at the injection site
Headache
Temporary weakening of the eye and neck muscles
Blurred vision
Tiredness
Rashes and inflammation
The effects of Botox may be influenced by other medications that you are taking and hence before undergoing the procedure, ensure your doctor knows what medication you are on. Avoid alcohol and strenuous activities for a few days after the injection.
The results of a Botox injection are not permanent and hence they may need to be repeated. Doctors advise maintaining an interval of at least 3 months between Botox injections. However, every time a Botox injection is repeated, the time taken for the lines and wrinkles to reappear reduces. In some cases, the body may also develop antibodies to the Botox injection.
Botox can be combined with fillers injections for better facial aesthetics.

Fellow of ACSI , Fellow of IADVL , MD - Dermatology, Venereology & Leprosy, MBBS
Acanthosis nigricans is a pigmentation disorder, which leads to velvety, black patch formations on the skin. In some cases, the patch of skin may also give off a foul odour while itching is also a normal symptom of the condition. It can appear at several spots of the body, including the knees, elbows, palms, knuckles and neck. Here is a look at the diagnostic procedure for the condition as well as the treatment prescribed to patients.
Diagnosis of Acanthosis Nigricans
Acanthosis nigricans is more common in males than it is in females. Additionally, being overweight, having darker skin or diabetes are some of the risk factors. Here is how the disease is diagnosed-
Diagnosis of the condition is easy since examination with the naked eyes reveals the patchy black areas of skin on the patient.
Doctors will perform tests to understand what is causing the condition. There can be two primary causes, namely, insulin resistance or diabetes. Usually, a test to measure the blood glucose levels in the blood is conducted.
Doctors will also check if any medication is acting as a contributing factor for causing the problem.
The doctor may also order a biopsy test if he/she feels that the issue is being caused by something other than Acanthosis nigricans. However, such a test is rarely performed during the diagnosis of the skin condition.
Treatment for Acanthosis nigricans
Acanthosis nigricans is not a disease by itself but a symptom caused by an underlying condition affecting the patient. This is why treatment of the skin condition involves dealing with the underlying ailment.
If your excess body weight is causing the appearance of the black patches on the skin, doctors will advise you to lose weight and get back in shape.
The help of certain medications may also be taken in such a case to keep the blood glucose levels under check.
Cosmetic treatments such as chemical peels, Laser, etc are used to treat the condition.
Maintaining a healthy lifestyle is the only long-term solution for the disorder. If you suffer from the same, make sure that you eat healthily and exercise regularly, if you want to stay free from the symptoms of the condition.
Rosacea is a medical condition of the skin that affects people across the globe. The exact cause of rosacea is unknown to scientists and there is still no permanent solution to this. However, heredity is believed to be one of the causes of rosacea. They are small and red in appearance, often filled with pus. They are fairly visible on forehead, nose, and cheeks. They occur in cycles, and temporarily go away only to come back within a short interval of time.
There are four kinds of rosacea, namely erythematotelangiectatic, papulopustular, rhinophyma and ocular. Every rosacea type has its own set of symptoms. Rosacea can get worse if there is a tendency of eating spicy food and alcohol consumption. Ayurveda is known to be a great treatment option for treating rosacea. Here is a set of Ayurvedic treatment options that could fetch great results:
Turmeric: Turmeric is an anti-inflammatory and antioxidant powerhouse. It can treat a range of skin diseases, such as skin aging, hyperpigmentation and scarring. Not to mention it is one of the finest elements to treat rosacea. Experts of Ayurveda suggest consuming one spoon of turmeric on a daily basis to avoid skin inflammation and other skin problems. It can be taken in the form of juice, with food, and capsule.
Carrots and beets: Carrots and beets are one of the best forms of iron. The latter is required for the normal functioning of the skin. Deficiency of it can cause the skin to be dry and sallow. Beets and carrots have the ability to control rosacea. They can be consumed daily with food or in the form of juice.
Ashwagandha: Ashwagandha is more commonly known as east Indian ginseng. They are one of the most powerful herbs to treat rosacea. Being anti-inflammatory in nature, it strengthens the skin from within and helps in getting rid of rosacea puss. Ashwagandha can be applied in the form of an extract every alternate day to fetch great results.
Honey: Honey is a natural cleanser and antioxidant. They directly attack the rosacea causing virus and do not let them spread. Honey can also bring down the reddish patches that are so common of rosacea. Honey should be applied on the face before taking a bath or sleeping, and washed away with warm water after 1 to 2 hours.
Fenugreek: Fenugreek is an ancient medicinal plant that is rich in vitamin C, folic acid, vitamin A, vitamin K, iron, potassium, and calcium. They help the skin to glow and remove the reddish patches on the face. Its anti-inflammatory nature does not allow the pus to form. It is also considered to be an anti-itching agent. It can be consumed daily in meals.
MBBS Bachelor of Medicine and Bachelor of Surgery, MD- Dermatology
Microneedling is a relatively new minimally invasive procedure involving superficial and controlled puncturing of the skin by rolling with miniature fine needles.
Over a short period of time, it has gained mass popularity and acceptance as it is a simple, office-based, cheap, safe, and effective technique. Traditionally used as a collagen induction therapy for facial scars and skin rejuvenation, it is also widely used now as a transdermal delivery system for therapeutic drugs and vaccines. It was initially introduced for skin rejuvenation, however, now it is being used for a very wide range of indications including acne scar, acne, post-traumatic/burn scar, alopecia, skin rejuvenation, drug delivery, stretch marks, and many more.
Micropunctures are created using microneedles which produce a controlled skin injury without actually damaging the epidermis leading to wound healing cascade with release of various growth factors such as platelet-derived growth factor (PGF), transforming growth factor alpha and beta (tgf-î± and tgf-î²), connective tissue activating protein, connective tissue growth factor, and fibroblast growth factor (FGF).
This percutaneous collagen induction leads to an overall youthful appearance of the skin by reducing fine lines and wrinkles, reducing pore size, more suppleness, elasticity and collagen production.
1
person found this helpful
One of the skin's main functions is protection, and one of the ways it does that is by producing sebum. During teenage and early adolescent years, there is a release of excessive sexual hormones leading to excessive sebum production. This along with dead skin build up and bacteria clogs the pores, leading to accumulation of sebum within the skin layers and formation of blackheads, whiteheads and other forms of pimples. In people with naturally oily skin, this can be a major problem, as they may devlop larger and severe acne called nodulo cystic acne which may leave scars when healed. Mild gels or lotions like tretinoin and adapalene are useful in controlling acne.
Causes:
Hormonal disorder.
Other causes like touching our face without washing hands, using cosmetics not suitable for our skin type and comedogenic cosmetics, improper cleansing of brushes used for make up all agrravate acne and should be taken care of.
In girls, correlation with menstrual cycles, pregnancy, and polycystic ovaries, indicating an association with increased hormone levels.
Management: As it is easy to identify if you are prone to developing acne, steps should be taken to avoid developing acne or reducing its severity once they appear.
Touching acne is a strict no-no. There is a great tendency to keep picking at it, but this should be avoided as the infection can spread to other unaffected areas.
Using a cold towel or soft cotton cloth can help in soothing the area
Ice cubes can also be used on the acne. This will also reduce blood supply and curtail increase in severity
Acne is proven to be an indication of stress, and so stress management is very essential.
Keep calm by various methods – meditation, music, yoga, exercise
A regular exercise routine also is very helpful. The sweating during the exercise helps in clearing up the pores and keeping the skin clean. Sebum is more often cleared out this way, leading to reduced acne
Lifestyle (sleep and diet): A healthy eating pattern with reduced oily foods and sugars and more amounts of fresh foods is highly helpful. A good amount of sleep is also beneficial for overall skin health.
Garments which come in touch with facial skin like pillow covers should be washed with gentle soap
Regular skin care routine should be maintained including frequent washing, regular moisturising, and periodic exfoliating.
Avoid too many chemicals and adhere to a regimen using as many natural substances as possible.
Mild gels or lotions like tretinoin, tazarotene, and adapalene are useful in controlling acne
Topical antibiotics like clindamycin or erythromycin combined with benzoyl peroxide may also be used if more severe
Birth control pills are also used to regulate hormonal levels in some women.
Scars can be treated with laser light therapy, dermabrasion, chemical peels, or steroid injections
Remember that acne is a part of growing up, and will naturally reduce after the growing years.
Visit your dermatologist to make sure that acne not severe as they can leave unsightly pigmentation and scars.
Atopic dermatitis or as it is commonly known as, eczema, is one of the most common and recurring form of skin disease. Some of the common symptoms of eczema are redness, swelling of skin, temporary discoloration and dryness among others. It not only causes a significant amount of irritation but is extremely persistent in its occurrence. Combating atopic dermatitis is a rather cumbersome task, often leading to anxiety and depression. It is indeed one of the most problematic skin hindrances. Dermatitis usually occurs due to the inflammation of the epidermis. Some of the more obvious causes are in the likes of exposure to ultraviolet rays, familial predisposition, prolonged exposure to the offending allergen, latent infection, indigestion, hormonal imbalance among others. Occurrence of eczema considerably lowers the skin resistance and makes you vulnerable to various other skin troubles. Atopic dermatitis is especially congenital in nature. It has reported greater frequency in individuals whose family has some record of eczema or the other. Past incidents of asthma, hay fever may also act as triggers. Signs of eczema are usually manifested in itchy patches in the neck, scalp and palms.
Given the commonness of the disease, there are numerous remedies for it as well. However, many vouch for the efficacy of homeopathy in curing such skin ailments. Homeopathy not only offers natural solutions to eczema but also detoxifies the system from within to curtail the frequency of such outbursts. Homeopathy also averts any kind of side effects. After closely scrutinizing the symptoms and their plausible effects, homeopathy recommends a wide range of medicines to cure eczema.
1. Sulphur
Sulphur is endowed with medicinal qualities. Used either as an ointment or in form of tablets, sulphur is used as arguably the best remedy for eczema.
2. Graphites
Graphites are extremely helpful in abating sticky oozes as well as eyelids. Graphites help in curing gelatinous discharges.
3. Rhus Tox
Rhus Tox is an ideal therapy for dermatitis with itching and redness. It curtails the flare-ups and break outs on skin.
4. Mezereum
It is extremely helpful for weeping eruptions. It soothes intolerable itching and other skin agitations.
5. Natrum Mur
Natrum Mur is extremely effective in curing hairline eczema.

Bachelor of Ayurveda, Medicine and Surgery (BAMS), Certificate in Child Health, Certificate in Skin Diseases, Certificate in Veneral Diseases, Certificate in Gynecology & Obstetrics, Post Graduate Diploma in Emergency Medical Service (P.G.D.E.M.S)
Menopause brings about a lot of changes (physical, mental, emotional) within a woman. From hormonal imbalance to mood swings, she braves them all. One of the common occurrence associated with menopause is hair fall. As already mentioned, the hormonal imbalance is an integral part of menopause. The testosterone level shoots up while there is a dip in the estrogen level.
The testosterone produced in excess gets converted to another hormone - Dihydrotestosterone (DHT). DHT is the main wrecker in chief that latches itself to the hair follicles. As a result, the hair follicle abruptly enters into the resting phase or the Telogen phase. There is thus an increased hair fall with reduced hair regrowth.

The deficiency of estrogen is also known to cause dryness of the scalp, thereby accelerating the hair loss. The hair loss can also be an outcome of stress, insomnia, or any other health problems triggered by menopause. Natural remedies for treating hair loss triggered by Menopause
Hormone Replacement Therapy: It can go a long way to balance the hormone thereby arresting the hair loss. However natural remedies along with a proper diet and healthy lifestyle habits can also work wonders to deal with the hair loss.
Moisturize the Scalp: Keeping the scalp well nourished and moisturized can help to combat the hair loss. To deal with the dryness, you can massage your scalp with the extracts of Aloe vera for about 15 minutes and then wash it off with a mild shampoo. The use of hibiscus paste or neem paste (antifungal, antibacterial properties) will also produce fruitful results.
Oil massage: An oil massage (coconut oil, olive oil, castor oil, evening primrose oil) will improve the circulation, ensuring healthy hair growth. The evening primrose oil is also effective in inhibiting the conversion of testosterone to DHT. (You can also consume it in capsule form). Go for a warm oil massage at least twice a week, keep it for 30 minutes and rinse it off with a mild shampoo that suits your hair.
Hair mask: A hair mask comprising of olive oil and egg is known to promote hair growth to a great extent. All you need is two eggs (well beaten) and olive oil (~ 4 tbsp). Mix the ingredients well and apply it throughout your hair. Wash it off after 10 minutes.
Drink fluids: For people dealing with hair problems, keeping the body well hydrated is important. In addition to water, you can also sip on coconut water or fresh fruit juice at regular time intervals. In fact, papaya, watermelon, cucumber are also known to keep the body hydrated and moisturized.
Healthy lifestyle habits: Do not compromise with your sleep. Maintain the body weight within healthy limits. Exercise regularly (30 minutes a day can also be of great help).
Smoking and drinking: It should be within limits. Avoid getting overstressed (meditation and breathing exercise may help).
MCh - Plastic and Reconstructive Surgery, MS - General Surgery
Cosmetic/Plastic Surgeon,

MBBS Bachelor of Medicine and Bachelor of Surgery, MS - General Surgery, MCh - Plastic Surgery
Cosmetic/Plastic Surgeon, Bangalore
Hello lybrate-user. Taking only the vitamin a tablets won't resolve the active pimples. It should be accompanied with some antibiotic supplements and antiseptic creams or face wash. May be you and your cousins weren't guided properly. Do send me few pics or better do visit our clinic in Bangalore, if possible and I can guide you further.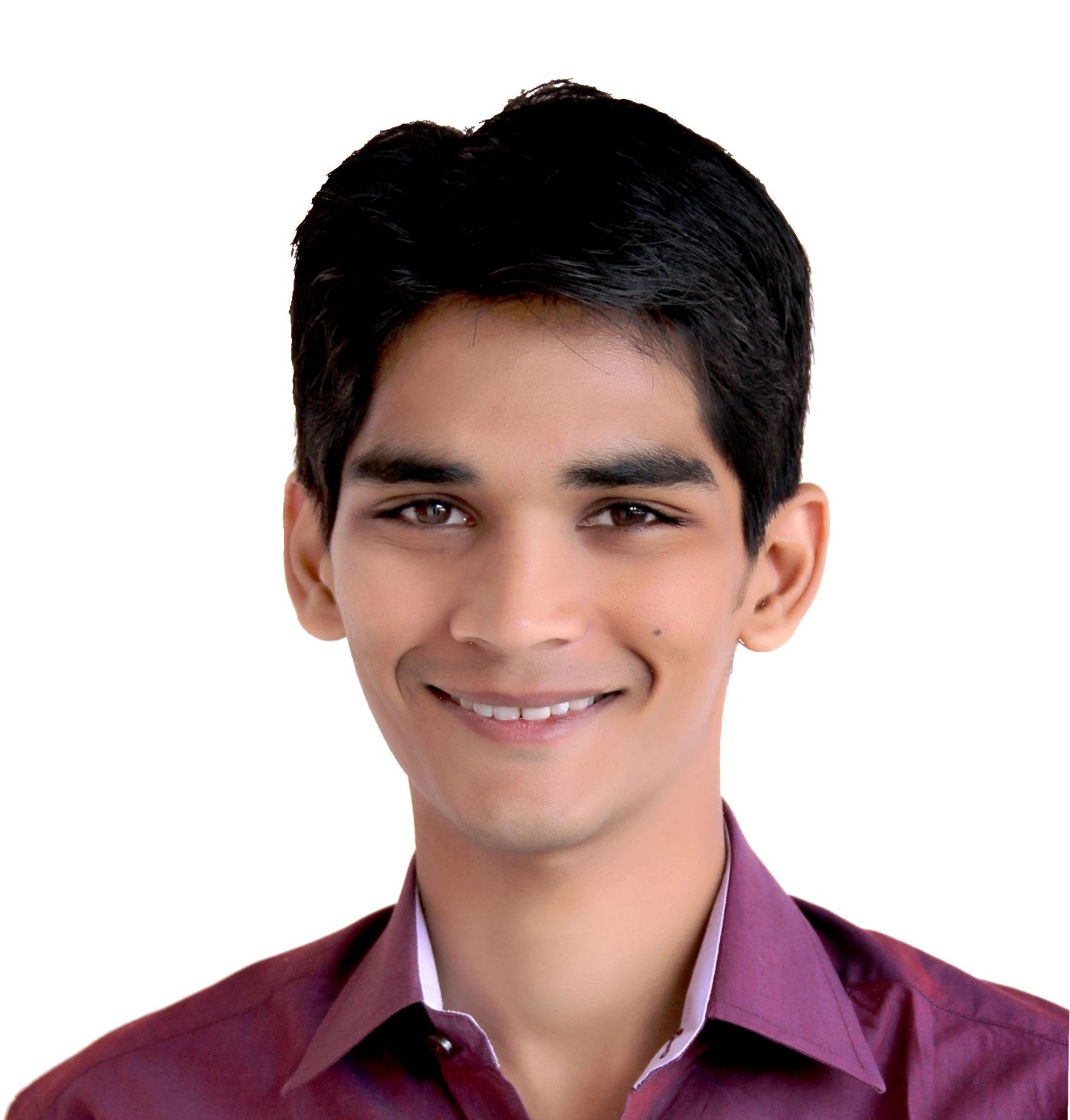 MD (Hom) Medicine, BHMS (Bachelor of Homeopathic Medicine and Surgery (BHMS)), CCAH, MCAH
Yes it is a fungal infection. It can only go away with homeopathic treatment. Keep good hygiene and drink good amount of water. For online consultation click consult.
1
person found this helpful
View All Feed
Near By Clinics