About
We will always attempt to answer your questions thoroughly, so that you never have to worry needlessly, and we will explain complicated things clearly and simply.
...more
We will always attempt to answer your questions thoroughly, so that you never have to worry needlessly, and we will explain complicated things clearly and simply.
More about Ayur Care
Ayur Care is known for housing experienced Ayurvedas. Dr. Ankit Goswami, a well-reputed Ayurveda, practices in Vadodara. Visit this medical health centre for Ayurvedas recommended by 85 patients.
Timings
MON-SAT
09:00 AM - 12:30 PM
06:00 PM - 09:00 PM
Location
A 2, Kapileshwar Society, Near Water Tank, Tarsali Road
Tarsali
Vadodara,
Gujarat
-
390009

Get Directions

MD - Alternate Medicine, BAMS
Ayurveda
09:00 AM - 12:30 PM
06:00 PM - 09:00 PM
Services
Submit Feedback
Feed
Nothing posted by this doctor yet. Here are some posts by similar doctors.
Shared today • Featured Tip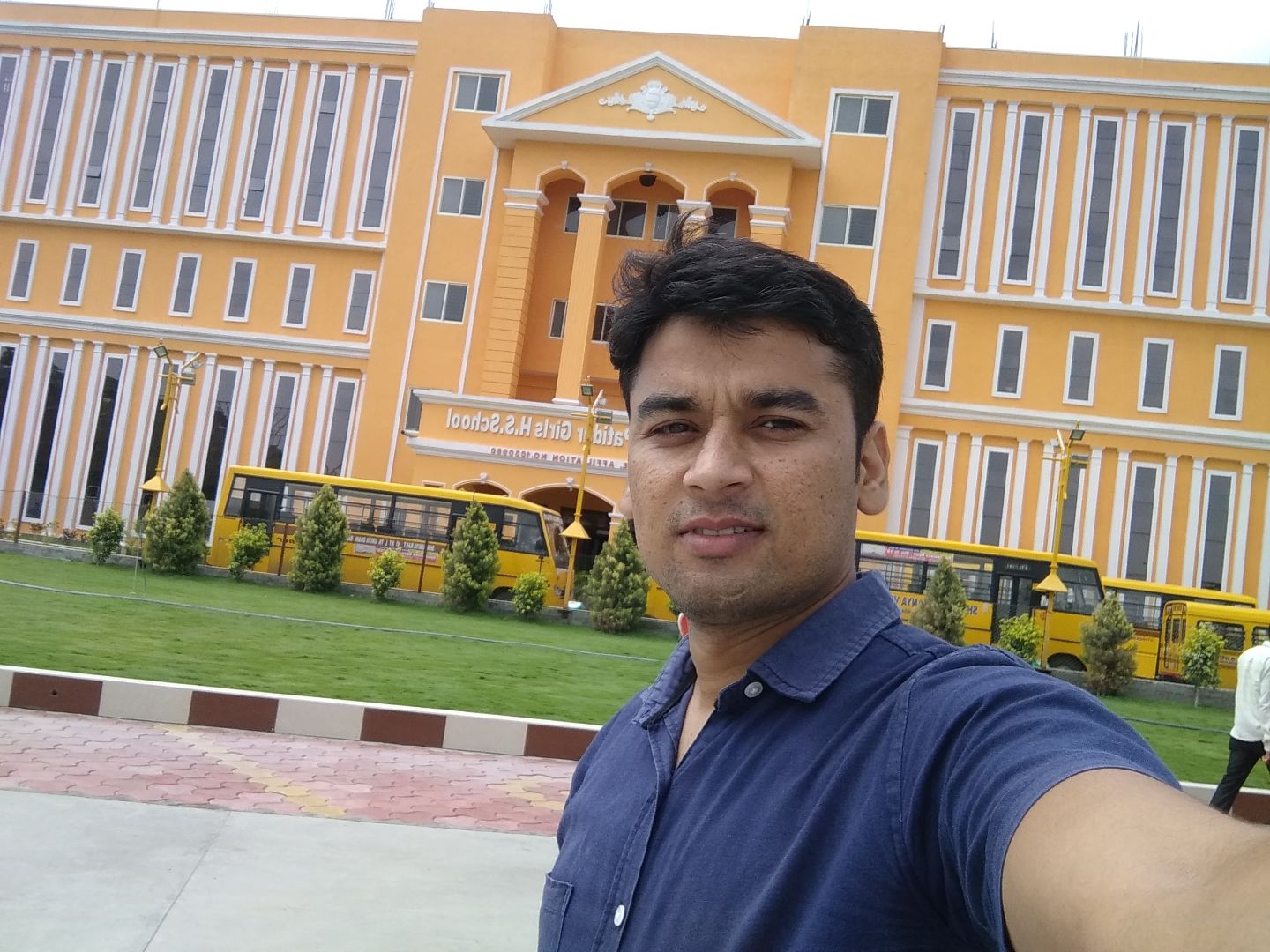 Ditetics & Food Service Management, Bsc Human Nutrition
Dietitian/Nutritionist, Indore
9 tips to help you lose weight fast
Story time! My gym trainer once told me, "Eat whatever you want but make sure you lose it in the gym. After that I, the happiest person on Earth was on my way to McDonald's for a McChicken burger. The next day I killed my workout and the cycle continued. Turns out after a month, I had gained 2 kilos. Say whaaaaa? Damn you, trainer! The truth is that while gymming is a very integral part of losing weight, there are many other things that need to be taken care of. Don't worry, though! I will take care of letting you know about all the other things. Let's start!
1. Cut down on starch and sugar:
Insulin is the main fat storage hormone in the body. Frozen yogurt, tomato sauce, fruit juice, white rice potatoes, peas are rich in sugar and starch and heavily stimulate the secretion of insulin in your body. Low intakes of sugar and starch will reduce your insulin levels, kill your appetite and you'll be losing weight in no time and that's a 'sweeet' feeling.
2. Avoid Alcohol:
Chug! Chug! Chug! Chug! Don't. Alcohol supplies what nutritionists call empty calories- calories without nutrition. Alcohol, whenever taken in, is the first fuel to burn. While that's going on, your body will not burn fat. So, think of it as 'Every drink equals an extra mile on the treadmill. So you can either let loose or lose weight. Your call!
3. Lift weights:
Loss has 4 letters and so does Lift. Coincidence? I don't think so! The ultimate hack to losing weight is to 'Lift heavy'. Lifting helps in building the lean muscle in the body which in turn kills your body fat. And there's a little cherry on this cake: Even after you leave the gym, your body keeps burning calories to recover from the heavy weight lifting. What are you weight-ing for?
4. Don't skip your breakfast:
Every time you skip breakfast, the fats in your body prepare themselves for a grand feast because they know that you will have to make up for it later in the day and when you do, you will be having tons and tons of additional calories. Now I understand that breakfast doesn't quite fit in our busy schedules and hence, skipping it seems like a perfectly valid option but keep in mind that everytime you miss your breakfast, you're missing out on your fitness goals.
5. Get more sleep:
Less sleep means less energy and when you're low on energy, a bag of Doritos, ice cream or doughnut seems like a no brainer. Hitting the gym is very conveniently replaced with 'I just want to hit the sack and doze off'. Bottomline: You get to keep your 'not so favorite waistline.' So wake up like an adult, work like a machine and sleep like a baby!
6.Green Tea:
If you thought green tea is just hot, flavored water, think again! With a perfect blend of caffeine, catechins and epigallocatechin gallate, green tea is a heavyweight when it comes to boosting metabolism. According to a study published in the American Journal of Clinical Nutrition, people who took green-tea extract three times a day saw their metabolic rate increase by about 4 percent. Go green!
7. Eat only when hungry:
How many times have you peeked inside your fridge only because you were bored? If you're anything like the average human being, 'Quite a few times' is the right answer. Needless snacking will just leave you with unwanted fat. So instead of letting time and boredom be a 'go' for eating, eat only when you're hungry.
8. Keep moving:
No extra efforts go in for this one but it can move mountains for your body. In simple words: Stay active! Talking to a friend over the phone? Move. Reading a magazine? Move! Need to move a showpiece from the bedroom to the living room? You heard me, Move!
9. Stay motivated:
This one's my favorite and I'm sure it will be yours too! 'Click Selfies'. Yes! That's exactly what I said. Nothing serves the purpose of motivation better than a picture from the past. Click a full body selfie every month to remind yourself how far you have come and how far you need to go!
1
person found this helpful
Shared today • Featured Tip

Diploma In Traditional Siddha, B.H.M.S
Traditional medicine has a holistic approach i.e., viewing man in his totality within a wide ecological spectrum and of emphasizing the viewpoint thatill-health or disease is brought about not only by the causative agent and of pathogenic evolution, but also by an imbalance or disequilibrium of man in his total ecological system.
Ayurveda, the basic science of life is the knowledge that describes or indicates the four stages of life, the appropriate and inappropriate, happy and sorrowful conditions along with what is good and bad for longevity as well as measurement of life itself.
Ayurveda is completely based on the 'Theory of Pancha mahabuta' and aim for equilibrium between the influences of the five elements on the five senses of body.
Panchakarma is a special offshoot of Ayurveda that deals with healing. In this system of medicine, to maintain positive health and to be free from any disease, the special line of treatment adopted right from good olden days, dates back to 5000 B.C., is Panchakarma therapy. It is designed to achieve the greater efficiency in treating a disease as well as of medicines and diet.
Panchakarmas are the therapeutic means of eliminating toxins from the body. It is a series of five therapies or steps that help in removing deep rooted impurities from the physiology while balancing the doshas- those humors or forces that govern all the biological function. These five basic cleansing procedures are named as "Shodhana chikitsa". They go as:
Vamana (Emesis)
A medicated emesis therapy, cleanses Kapha collected in the body and decongests the respiratory tract. Effective in Kapha predominant diseases, like bronchitis, asthma, severe skin diseases (psoriasis, urticaria, eczema etc.), allergic rhinitis, sinusitis, various psychological disorders etc.
Virechana (Purgation)
A medicated purgation therapy, removes toxins from the body that are accumulated in the gastro-intestinal tract. Effective in treating chronic fever, diabetes, asthma, skin disorders, paraplegia, hemiplegia, joint disorders, digestive disorders, constipation, hyperacidity, psoriasis, headache, elephantiasis and gynecological disorders.
Basti or Vasti (Medicated Enema)
Cleanses the accumulated toxins from all over the body. Basti is also highly beneficial in rejuvenating treatment; especially in convalescence. Vasti is tridoshahara in nature and can produce both samsodhana or samana effects. It is effective in vata conditions like neuromuscular and musculoskeletal disorders, rheumatic diseases, digestive ailments, sexual debility, infertility and other associated conditions. Vasti is of three types – Kashayavasti, Snehavasti and Uttaravasti.
'Uttara Vasti' is an exclusive type of basti upa-krama, can be defined as a therapeutic administration of a specific medicinal oil, ghrita or decoction through urethral route in males and urethral or genital route in females. Uttara vasti has been highly successful treatment for the management of most of the uro-genital, fertility and gynecological disorders.
Nasya (Nasal Insufflation)
Cleanses accumulated Kapha dosha from the head and neck region. Effective in treating urdhwajatrugata rogas (ENT & Eye disorders), trigeminal neuralgia, facial palsy, paralysis, insomnia, pre-mature graying of hair, headache of various origin, frozen shoulder, stiffness of the neck, neurological dysfunctions, sinusitis and also improves memory & eye sight.
Raktamokshana (Blood letting)
The process of taking out impure blood from the body. Effective in haemopathological conditions, allergies, skin disorders, tonsillitis, sciatica etc.
2
people found this helpful
Shared today • Featured Tip
MD - Acupuncture, Diploma In Accupuncture, Advanced Diploma In Accupuncture
Treatment of Fever
Homeopathic Treatment of Fever
Acupuncture & Acupressure Treatment of Fever
Psychotherapy Treatment of Fever
Conventional / Allopathic Treatment of Fever
Surgical Treatment of Fever
Dietary & Herbal Treatment of Fever
Other Treatment of Fever
What is Fever
Symptoms of Fever
Causes of Fever
Risk factors of Fever
Complications of Fever
Lab Investigations and Diagnosis of Fever
Precautions & Prevention of Fever
Treatment of Fever
Homeopathic Treatment of Fever
Homeopathic remedies can cure fever, speed recovery and will aid the body's natural process of healing itself. It helps to reduce the burning of skin and eyes. Some of the homeopathic remedies for fever are:
Aconite
Belladonna
Nux vomica
Pulsatilla
Rhus tox
Acupuncture & Acupressure Treatment of Fever
In the acupuncture treatment of fever, the body is able to improve because of the restoration of qi, the flow of energy through your body. Both acupuncture and acupressure strengthen the immune system and helps to regulate the body's immune response.
Conventional / Allopathic Treatment of Fever
Allopathic treatment of fever uses over-the-counter medication, such as Acetaminophen or ibuprofen. Aspirin is prescribed only for adults. If fever is the result of bacterial infection, such as pneumonia or strep throat, then antibiotics are prescribed. Viral infections are treated with antiviral drugs.
Dietary & Herbal Treatment of Fever
Take High fluid diet like juices, glucose water, soups etc.
Avoid fatty foods and spicy foods
Eat protein diet like milk, eggs & dhal
What is Fever?
A fever is a rise in internal body temperature to levels that are considered to be above normal. For an adult, a fever may be uncomfortable, but fever usually isn't dangerous unless it reaches 103 F (39.4 C) or higher.
Symptoms of Fever
Sweating and Shivering
Headache and Muscle aches
Loss of appetite
Dehydration
General weakness
Hallucinations
Confusion
Irritability
Convulsions
Dehydration
Causes of Fever
A virus
A bacterial infection
Heat exhaustion
Extreme sunburn
Medicines such as antibiotics, narcotics, barbiturates, and antihistamines
A malignant tumor
Trauma or injury such as a heart attack, stroke, heatstroke, heat exhaustion, or burns
Some immunizations, such as the diphtheria, tetanus and acellular pertussis (DTaP) or pneumococcal vaccines
Complications of Fever
Severe dehydration
Hallucinations
Brain damage
Fever-induced seizure (febrile seizure), in children ages 6 months to 5 years
Diagnosis of Fever
Your doctor will diagnose the fever by doing physical exam and by asking question about your medical history. He look for an infection or noninfectious cause of your fever based on your other symptoms and a physical exam. Blood tests are needed to confirm a diagnosis.
Precautions & Prevention of Fever
Reduce your exposure to infectious diseases
Wash your hands before eating, after using the toilet and after petting animals
Cover your mouths when coughing and noses when sneezing
1
person found this helpful
View All Feed
Near By Clinics