About
By combining excellent care with a state-of-the-art facility we strive to provide you with quality health care. We thank you for your interest in our services and the trust you have place...
...more
By combining excellent care with a state-of-the-art facility we strive to provide you with quality health care. We thank you for your interest in our services and the trust you have placed in us.
More about Dr. Dongarwar L. A.
Dr. Dongarwar L. A. is known for housing experienced Ayurvedas. Dr. L.A Dongarwar, a well-reputed Ayurveda, practices in Thane. Visit this medical health centre for Ayurvedas recommended by 93 patients.
Timings
Location
Shop No. 12, 1st Floor, Above Khandelwal Sweet, Near Rly. Station
Thane,
Maharashtra
-
400604

Get Directions
Doctor in Dr. Dongarwar L. A.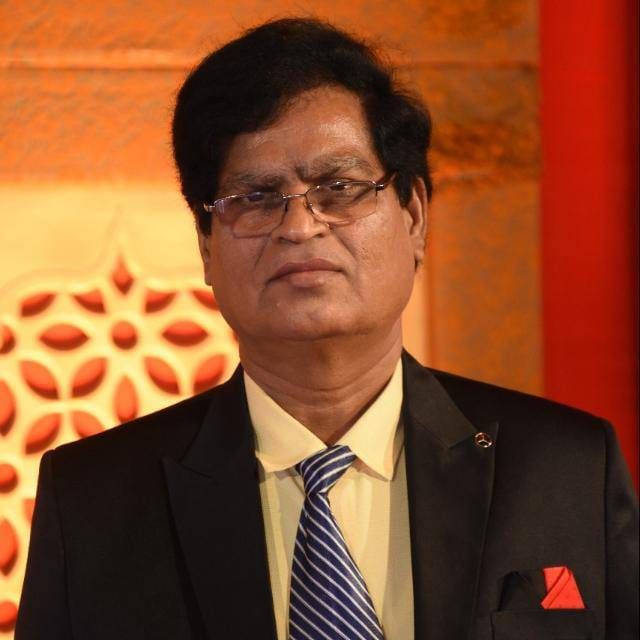 MD - Ayurveda
Ayurveda
Book appointment and get ₹125 LybrateCash (Lybrate Wallet) after your visit
Services
Submit Feedback
Submit a review for Dr. Dongarwar L. A.
Your feedback matters!
Write a Review
Patient Review Highlights
"Professional"
3 reviews
"Well-reasoned"
5 reviews
"Helped me impr..."
4 reviews
"Practical"
1 review
"knowledgeable"
23 reviews
"Sensible"
2 reviews
"Caring"
4 reviews
"Very helpful"
38 reviews
"Saved my life"
1 review
"Inspiring"
1 review
Reviews
Roopam Shrivastava
Jul 22, 2018
It was a great experience to meet Dr. Donga rear bcoz he met me as a friend and inquired everything ant my problem then he diagnosed and gave me some useful medicines that have helped me in overcoming my problem.
Reecha
Dec 16, 2017
I found the answers provided by the Dr. L.A Dongarwar to be knowledgeable. Can u please let me know from where I will buy this medicine.
Jeff
Oct 11, 2017
I found the answers provided by the Dr. L.A Dongarwar to be very helpful. Really iam happy about the answer
Shabaz Khan
Aug 13, 2017
Dr. L.A Dongarwar provides answers that are very helpful. Thank you sir for your answers
Ashok
Aug 10, 2018
I found the answers provided by the Dr. L.A Dongarwar to be knowledgeable. Ok i try
Abhijith
Dec 21, 2017
Dr. L.A Dongarwar provides answers that are very helpful and knowledgeable. Thanks
Sohail
Jan 19, 2018
I found the answers provided by the Dr. L.A Dongarwar to be knowledgeable. Ty
Susmit Banerjee
Jul 26, 2018
Dr. L.A Dongarwar provides answers that are knowledgeable. Knowledgeable
Feed
Shared 1 week ago • Featured Tip
Sinusitis refers to an extremely painful condition caused due to the inflammation and swelling of sinuses. A host of causes contribute to sinusitis, chief among them being allergies, air pollution or sometimes infection (learn more About Acute Respiratory Infections). It causes extreme discomfort, throbbing headache, sore throat and a blocked nose. Though different branches of medicines have tried in their own ways of dealing with this problem, ayurveda with its reliance on natural products as remedial measures have emerged as a clear favorite.
Some of the ayurvedic remedies for sinusitis are:
Inhalation of steam with tulsi: The benefits of tulsi are widespread and need little introduction. The ambit of its advantages is expansive, making its presence felt even in treating sinusitis. In case of severe bouts of sinusitis, it is highly recommended that you inhale steam with tulsi almost every day in the week.
Have ginger along with honey: Another way of treating acute pangs of sinusitis is by making a paste of ginger and honey. Make small tablets of this mixture and for most effective results it is advisable that you have it every day.
Avoid certain food: Just how incorporating certain food in the diet help in reducing the pain of sinusitis, eliminating few, often times help you to achieve the same purpose. When you suffer from sinusitis, it is only advisable that you diligently avoid dairy products like milk, yoghurt as well as intoxicants like cigarettes (know about the impacts of smoking on your organs) and alcohol.
Lemon juice and water: In the initial stages of sinusitis, having a daily concoction of lemon juice and water is considered very beneficial. During this phase maintaining a light diet is advisable.
Practice pranayama: The gamut of ayurvedic remedies includes not only the prescription of what to eat and what to avoid but also several exercises that help in expediting the process of recovery. Among them, pranayama with its focus on control and regulation of breath is particularly beneficial in curing sinusitis.
4887
people found this helpful
Shared 1 month ago • Featured Tip
A kidney stone is a hard crystal-like material or growth that is formed inside the kidney or the urinary tract. The medical term for this condition is nephrolithiasis. Here are a few natural ways by which you can get rid of kidney stones without having them removed surgically:
Lemon juice and olive oil: This remedy says that blending five spoons of olive oil with five spoons of lemon juice can be beneficial. Drink this mix on an empty stomach and after that drink a glass of water. You need to mix this potion and drink it straight first thing in the morning and again in the late evening. Make sure to drink a lot of water too. Proceed with this treatment for a few days until the stone passes through your urine. It is believed that the lemon juice could separate the kidney stones and the olive oil would help in providing grease for passing the stone all the more effectively.
Pomegranate Juice: We have all heard that pomegranates have numerous medical advantages. Further, the seeds of pomegranates can be viewed as another characteristic solution for kidney stones. One can have pomegranate juice in order to handle kidney stones.
Apple cider vinegar: Apple cider vinegar is made of citrus extract that could help in dissolving kidney stones and help the body pass the stones more effortlessly. What is more, it is trusted that apple cider vinegar helps in the avoidance of kidney stones in the first place by neutralising the impact on blood and urine and keep the kidney stones from advancing. This home cure prescribes that blending two tablespoons of apple cider vinegar with six to eight spoons of water and drinking the blend every now and again for the duration of the day, and particularly before dinner times will end up breaking up kidney stones.
Natural Celery: Celery is a leafy vegetable and celery seeds are great kidney tonics. Customary usage of celery seed, as a flavour or as a tea, may improve the kidney stone problem.
Coke and asparagus: Basic home solutions for kidney stones includes drinking a lot of Coke and tailing it up by eating a half-pound of steamed asparagus. Supporters of this technique propose that the phosphoric corrosive found in Coke helps in dissolving the kidney stones. Asparagus is used as a diuretic. Coke alone will dehydrate you, which is not ideal in case you are experiencing kidney stones.
Uva Ursi: Uva Ursi is a very natural remedy for kidney stones. Not just will it battle off disease in the kidneys, however, it might also lessen pain and improve the health of the urinary tract. 500mg three times each day is prescribed for kidney stones.
Though these are Ayurvedic remedies, it is still advisable that one should not go for self medication and should consult a Ayurvedic practitioner to know the correct dosage and usage.
4984
people found this helpful
Asked for male, 25 years old from Kakinada
Continue the treatment whatever you are taking. Then go for follow up blood report for 1) IgG & 2) IgM. For the confirmation whether the status of your report is still positive or negative.
1
person found this helpful
Shared 2 months ago • Featured Tip
With age we often experience gradual wear and tear of our body parts, which leads to slow down of body functions. Wear and tear of bones and joints often make movement difficult in various parts, such as hands, hips, legs, knees, ankles, etc. Rheumatoid and osteoarthritis are a two serious and common conditions where wear and tear of the bone is significant. The pain and stiffness in the affected joints vary, but for most people, restricted movement is the main issue. The relieving news is that there are effective, natural methods in Ayurveda which are tested over centuries and used even to date.
These methods aim at improving stiffness, pain control, controlling progression of inflammation, reversal of damage (if not severe), improving range of motion, improving strength and improving overall energy levels.
Ayurveda believes that body's health is managed with the balance between three vital elements that is vata, pitta, and kapha. Arthritis (both osteo and rheumatoid variety) is believed to be related to vata and arthritis is also known as sandhivata (sandhi meaning joint).
Treatment includes overall body treatment and focused treatment of the affected joint. Oral medicines, oils and external applicants, detoxification and rejuvenation through panchakarma, diet changes, healthy lifestyle are all part of the treatment regimen. Oil and external application on the overall body and affected joints will help lubricate the joints and will allow easy movement. This will help reduce stiffness and improve range of motion.
Dietary changes: Reduce fats, sugar, salt and alcohol. Include a lot more of fish, soy, olive oil, low-fat dairy products, broccoli, green tea, citrus fruits, whole grains, beans, garlic and nuts and seeds. In addition to protein, these have various ingredients, which are useful for bone health and act as anti-inflammatory agents.
Some common panchakarma treatments include:
Choorna Kizhi, where the person is made to assume different positions and mixtures of various herbs are applied to make the person sweat profusely.
Abhyangam is a special oil massage lasting 45 minutes that the patient undergoes for 14 days. In addition to arthritis, it also helps control body ache, fight obesity, revitalises the whole system, induces sleep, and helps fight stress.
Njavarakizhi is similar to the earlier Choorna Kizhi, various oils are used to massage the whole body while the patient is made to sit in different positions. There is also a Njavara rice that is cooked in milk to make a porridge and fed to the patient. This again is continued for 14 days.
The key to managing this condition is to seek help in as early stages of the disease as possible. When there are risk factors that put you at risk, reach out to seek medical help as soon as you realise onset of symptoms.
4266
people found this helpful
View All Feed
Near By Clinics