About
Our medical care facility offers treatments from the best doctors in the field of Psychiatrist .Our goal is to provide a compassionate professional environment to make your experience com...
...more
Our medical care facility offers treatments from the best doctors in the field of Psychiatrist .Our goal is to provide a compassionate professional environment to make your experience comfortable. Our staff is friendly, knowledgable and very helpful in addressing your health and financial concerns.
More about Aatman
Aatman is known for housing experienced Psychiatrists. Dr. Ankur Patel, a well-reputed Psychiatrist, practices in Surat. Visit this medical health centre for Psychiatrists recommended by 97 patients.
Timings
Location
B-603, 6th Floor, Shreeji Arcade, Near Reliance Fresh, Anand Mahal Road, Adajan
Anand Mahal Road
Surat,
Gujarat
-
395009

Get Directions
DIPLOMA IN PSYCHOLOGICAL MEDICINE (DPM)
Psychiatrist
10:00 AM - 01:00 PM
05:00 PM - 08:00 PM
Services
Submit Feedback
Feed
Nothing posted by this doctor yet. Here are some posts by similar doctors.
Shared today • Featured Tip
What is Depression?
While we all feel sad, moody or low from time to time, some people experience these feelings intensely, for long periods of time (weeks, months or even years) and sometimes without any apparent reason. Depression is more than just a low mood – it's a serious condition that affects your physical and mental health.
Types:
-Unipolar and bipolar depression:
If the predominant feature is a depressed mood, it is called unipolar depression. However, if it is characterized by both manic and depressive episodes separated by periods of normal mood, it is referred to as bipolar disorder (previously called manic depression).
Unipolar depression can involve anxiety and other symptoms - but no manic episodes. However, research shows that for around 40 percent of the time, individuals with bipolar disorder are depressed, making the two conditions difficult to distinguish.
-Major depressive disorder with psychotic features:
This condition is characterized by depression accompanied by psychosis. Psychosis can involve delusions - false beliefs and detachment from reality, or hallucinations - sensing things that do not exist.
-Postpartum depression:
Women often experience "baby blues" with a newborn, but postpartum depression - also known as postnatal depression - is more severe.
-Major depressive disorder with seasonal pattern:
Previously called seasonal affective disorder (SAD), this condition is related to the reduced daylight of winter - the depression occurs during this season but lifts for the rest of the year and in response to light therapy.
Causes:
The causes of depression are not fully understood and may not be down to a single source. Depression is likely to be due to a complex combination of factors that include:
-depressed woman
-Depression has a wide range of causes and potential treatments.
-genetics
-biological - changes in neurotransmitter levels
-environmental
-psychological and social (psychosocial)
Some people are at higher risk of depression than others; risk factors include:
-Life events: These include bereavement, divorce, work issues, relationships with friends and family, financial problems, medical concerns, or acute stress.
-Personality: Those with less successful coping strategies or previous life trauma are more susceptible.
-Genetic factors: Having a first-degree relative with depression increases the risk.
-Childhood trauma.
-Some prescription drugs: These include corticosteroids, some beta-blockers, interferon, and other prescription drugs.
-Abuse of recreational drugs: Abuse of alcohol, amphetamines, and other drugs are strongly linked to depression.
-A past head injury.
-Having had one episode of major depression: This increases the risk of a subsequent one.
-Chronic pain syndromes: These and other chronic conditions, such as diabetes, chronic obstructive pulmonary disease, and cardiovascular disease make depression more likely.
Symptoms:
-Depressed mood
-reduced interest or pleasure in activities previously enjoyed, loss of sexual desire
-unintentional weight loss (without dieting) or low appetite
-insomnia (difficulty sleeping) or hypersomnia (excessive sleeping)
-psychomotor agitation, for example, restlessness, pacing up and down
-delayed psychomotor skills, for example, slowed movement and speech
-fatigue or loss of energy
-feelings of worthlessness or guilt
-impaired ability to think, concentrate, or make decisions
-recurrent thoughts of death or suicide, or attempt at suicide
Diagnosis:
We've become accustomed to doctors using specialized blood tests or other extensive laboratory tests to help them make a conclusive diagnosis. However, most laboratory tests are not very helpful when it comes to diagnosing depression. In fact, talking with the patient may be the most important diagnostic tool the doctor has. The recommendation is that doctors routinely screen all individuals for depression. This screening might occur during a visit for a chronic illness, at an annual wellness visit, or during pregnancy or postpartum visit.
Role of Homeopathy in Depression:
Homeopathy is a natural and non-toxic remedy for several diseases. The major advantage of homeopathy over other medication is that it does not cause any adverse side effect. It is safe and can be used at all ages without worrying about any detrimental consequence. Homeopathy is known to be very effective in treating depression. Homeopathy medicines are prescribed after a thorough study of the symptoms. Homeopathy first treats the symptoms and then provides relief; for example, the constant mental exhaustion or some unexplained physical pain. It then works on the cause of the disease. In this case, the medicines will affect and treat hormonal disorders or neurological disorders. Following this, homeopathy medicines will try to prevent the onset of depression in future. If you wish to discuss any specific problem, you can consult a homeopath.
Diet and nondiet food:
1. Dark Leafy Greens: A Nutrient-Dense Inflammation Fighter
If you were to choose the healthiest food of all, the most nutrient-dense item available to us to eat, it would be dark, leafy greens, no contest. Spinach. Kale. Swiss chard. Greens are the first of the G-BOMBS (greens, beans, onions, mushrooms, berries, seeds) that Joel Fuhrman, MD, describes in his book The End of Dieting — the foods with the most powerful immune-boosting and anticancer effects.
2. Walnuts: Rich in Mood-Boosting Omega-3 Fatty Acids
Walnuts are one of the richest plant sources of omega-3 fatty acids, and numerous studies have demonstrated how omega-3 fatty acids support brain function and reduce depression symptoms. A study published in the British Journal of Psychiatry is especially interesting. The lead authors ask the question, Why is the vast part biological research — from genetics to psychopharmacology — concentrated on neurotransmitters, when the mammalian brain is approximately 80 percent fat (lipids), and there is a growing body of research demonstrating the critical role of lipids in brain functioning? What's more, the shift in the Western diet away from these necessary omega-3 fatty acids over the last century parallels the large rise in psychiatric disorders in that time.
3. Avocado: Its Oleic Acid Gives You Brainpower
I eat a whole one every day in my salad for lunch. Avocados are power foods because, again, they contain healthy fat that your brain needs in order to run smoothly. Three-fourths of the calories of an avocado is from fat, mostly monounsaturated fat, in the form of oleic acid. An average avocado also contains 4 grams of protein, higher than other fruits, and is filled with vitamin K, different kinds of vitamin B (B9, B6, and B5), vitamin C, and vitamin E12. Finally, they are low in sugar and high in dietary fiber, containing about 11 grams each.
4. Berries: Full of Cell-Repairing Antioxidants
Blueberries, raspberries, strawberries, and blackberries are some of the highest antioxidant foods available to us. I try to have a variety for breakfast in the morning. In a study published in the Journal of Nutritional and Environmental Medicine, patients were treated for two years with antioxidants or placebos. After two years those who were treated with antioxidants had a significantly lower depression score. Antioxidants are like DNA repairmen. They go around fixing your cells and preventing them from getting cancer and other illnesses.
5. Mushrooms: Helpful Tools to Lower Blood Sugar
Here are two good reasons why mushrooms are good for your mental health. First, their chemical properties oppose insulin, which helps lower blood sugar levels, evening out your mood. They also are like a probiotic in that they promote healthy gut bacteria. And since the nerve cells in our gut manufacture 80 to 90 percent of our body's serotonin — the critical neurotransmitter that keeps us sane — we can't afford to not pay attention to our intestinal health.
6. Onions: Layered With Cancer-Fighting Allium
You won't find this item on most lists of mood foods. However, it's included in Dr. Fuhrman's G-BOMBS because onions and all allium vegetables (garlic, leeks, chives, shallots, and spring onions) have been associated with a decreased risk of several cancers.
"Eating onions and garlic frequently are associated with a reduced risk of cancers of the digestive tract," explains Fuhrman. "These vegetables also contain high concentrations of anti-inflammatory flavonoid antioxidants that contribute to their anticancer properties." Again, if you consider the relationship between your digestive tract and your brain, it is understandable why food that can prevent cancers of the gut would also benefit your mood.
7. Tomatoes: Packed With Depression Fighters
I try to eat at least six baby tomatoes in my salad each day for lunch because tomatoes contain lots of folic acids and alpha-lipoic acid, both of which are good for fighting depression. According to research published in the Journal of Psychiatry and Neuroscience, many studies show an elevated incidence of folate deficiency in patients with depression. In most of the studies, about one-third of depression patients were deficient in folate.
Folic acid can prevent an excess of homocysteine — which restricts the production of important neurotransmitters like serotonin, dopamine, and norepinephrine — from forming in the body. Alpha-lipoic acid keeps coming up as I read more about nutrition and the brain, so I have begun to take it as a supplement, as well. It helps the body convert glucose into energy and therefore stabilizes mood.
8. Beans: Satisfyingly High in Mood-Stabilizing Fiber
"Beans, beans, good for the heart. The more you eat, the more you ... smile." They make the G-BOMB list because they can act as anti-diabetes and weight-loss foods. They are good for my mood because my body (and every body) digests them slowly, which stabilizes blood sugar levels. Any food that assists me in evening out my blood sugar levels is my friend. They are the one starch that I allow myself, so on top of a salad, they help mitigate my craving for bread and other processed grains.
9. Seeds: Small but Mighty Sources of Omega-3s
When I'm close to reaching for potato chips or any kind of comfort food, I allow myself a few handfuls of sunflower seeds or any other kind of seed I can find in our kitchen. Seeds are the last food on Fuhrman's G-BOMBS list.
Flaxseeds, hemp seeds, and chia seeds are especially good for your mood because they are rich in omega-3 fatty acids. Fuhrman writes, "Not only do seeds add their own spectrum of unique disease-fighting substances to the dietary landscape, but the fat in seeds increases the absorption of protective nutrients in vegetables eaten at the same meal."

10. Apples: Ripe With Antioxidants and Fiber
An apple a day could — if eaten with the rest of these foods — keep the psychiatrist away, at least for stretches of time. Like berries, apples are high in antioxidants, which can help to prevent and repair oxidation damage and inflammation on the cellular level. They are also full of soluble fiber, which balances blood sugar swings. A snack I have grown to love is almond butter on apple slices. I get my omega-3 fatty acid along with some fiber.
1
person found this helpful
Shared yesterday • Featured Tip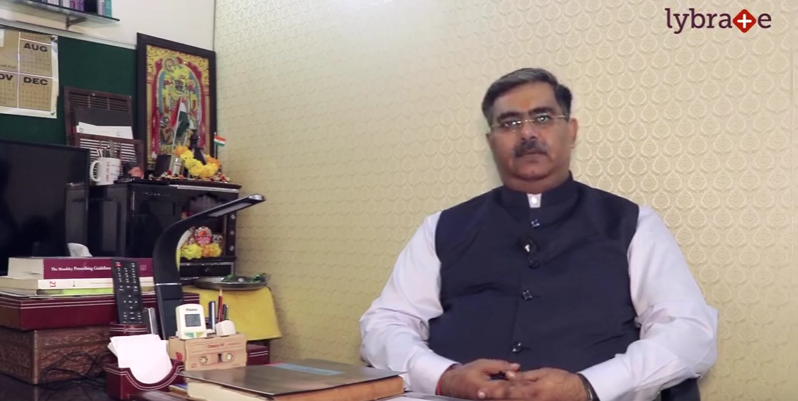 Internet addiction disorder or IAD, more commonly called Problematic Internet use or PIU, refers to excessive internet use that interferes with your daily life. Too much internet use to chat with friends, watch porn, use social media or surf the net for information- all fall under the purview of internet addiction.
609
people found this helpful
Shared yesterday • Featured Tip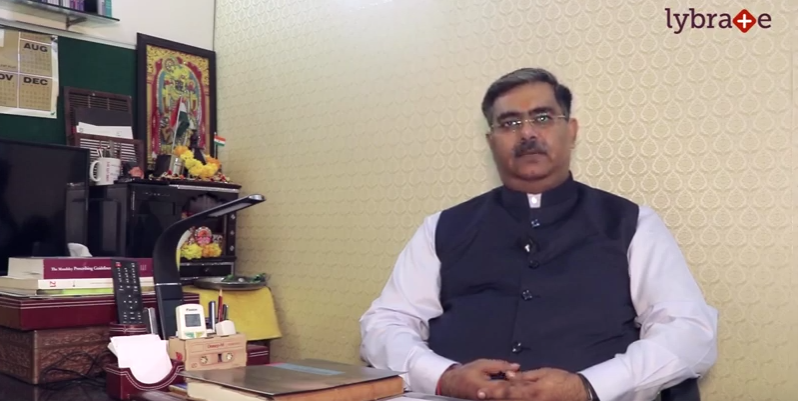 Diagnosing dementia can be more difficult than you can imagine. Medically, the patient needs to have at least two areas of mental functionality impaired to an extent where it interferes with their everyday life. However, diagnosis is just the beginning as treating dementia can be even more challenging.
655
people found this helpful
Asked for male, 18 years old from Kurnool
Meditate to improve your working memory. Drink coffee to improve your memory consolidation. Eat berries for better long-term memory. Exercise to improve your memory recall. Chew gum to make stronger memories.
Asked for female, 23 years old from Coimbatore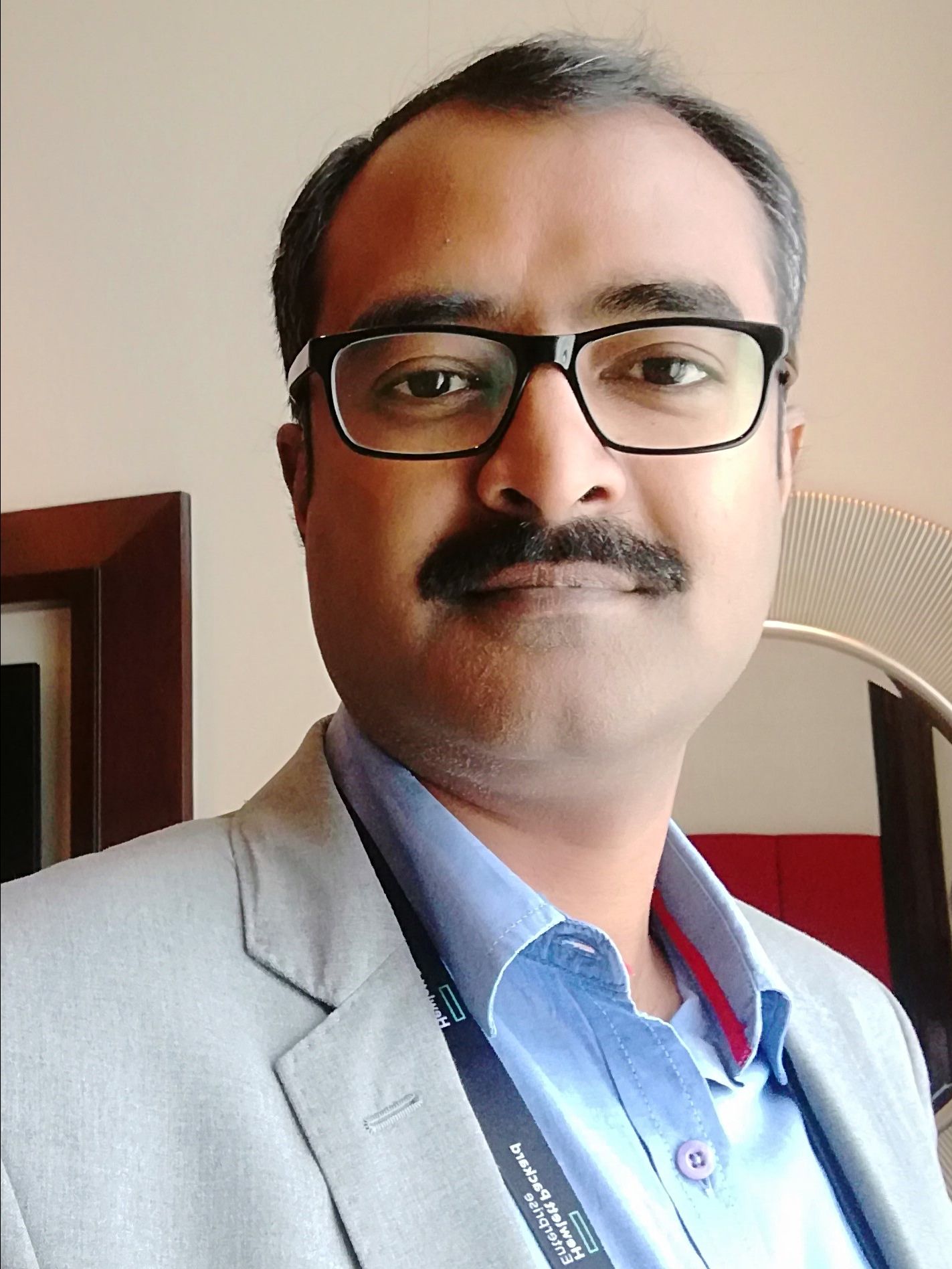 Diploma In Psychology Counselling Skills, Diploma in ayurveda, B.S IT
Hello Friend, Good that you are seeking a help here. Behaviors change with more anger, Mood swing, frustration, irritation, short tempered etc are symptoms of stress in your mind and lifestyle. Obviously with such stressful mind, there will be lack of interest in pleasure activities, poor memory or concentration, sleeplessness, sudden weight loss or gain, headaches, body pain and many more disturbance into your day-to-day normal life. Be positive. You can overcome such problems if able to analyze and isolate the root cause behind such changes in your thoughts and feelings. May be talk to a psychology counselor like us to assess your current suitation or symptoms in details to guide you overcome this problem. Be positive. You will be alright soon. Feel free to reach me online or call for further evaluation and recommendation.
2
people found this helpful
Shared yesterday • Featured Tip
Dementia is a general classification of a brain disease that causes a long haul and frequently steady abatement in the capacity to think and recall that is sufficiently incredible to influence a man's everyday functioning. Other normal manifestations incorporate passionate issues, issues with dialect, and a lessening in motivation. An individual's awareness is not influenced. The most common example of dementia is the Alzheimer's disease.
Physiotherapy for Dementia:
A patient with dementia can benefit from physiotherapy regardless of the possibility that the patient can't perceive their own family. Physiotherapy, notwithstanding, can be of good advantage to the individual who has dementia and also their family and parental figures at different stages. The principle explanation behind this is that recovery administrations can help the dementia patient to be as utilitarian as would be prudent for whatever length of time that is conceivable. Here are 5 ways physiotherapy benefits an Alzheimer's patient:
Physiotherapy can keep up the Alzheimer's patient's freedom and mobility as much as one could expect reasonably. A physiotherapist can outline a home activity program and work intimately with relatives to administer to the Alzheimer's patient.
Physiotherapists, as independent experts, embrace much detailed, separately custom-made appraisals of the disorders, action confinements and restrictions imposed upon individuals with dementia.
The caretakers of individuals with dementia regularly show weakness when contrasted with their same aged companions. Physiotherapy helps with diminishing the weight of consideration by instructing caregivers to provide encouragement and upliftment to individuals with dementia.
Patients with dementia are always at a risk of falling down and hurting themselves. Poor balance accounts for the danger of falls. This can be worked upon and improved by physiotherapy driven exercises. Exercise can have a huge and positive effect on behavioral and mental indications of dementia, enhancing psychological capacity and mindset, which can decrease the doses of strong medicines. Special exercise routines are assigned to the patients which help improve their body balance while walking.
Physiotherapy has crucial influence in advancing and keeping up portability of individuals with dementia. It assumes a basic part in the end of life consideration by overseeing situations, seating and complicated muscle contracture. Individuals with dementia regularly experience issues in communicating pain. Pain influences cognizance, inspiration and reaction to any intervention. Physiotherapists are specialists in recognizing and treating pain in dementia patients and give training to care home staff and caregivers of the patients.
Physiotherapy is very important for dementia patients. Regular physiotherapy sessions are beneficial for patients for improvement in condition.
372
people found this helpful
Shared yesterday • Featured Tip
Couple seeks professional Pre-marital Counsellor's help to prevent or to understand and resolve difficulties that arise in their relationship. They have doubts so seek assurance to create a long lasting intimate relationship. Pre-marital Counselling helps the couple:
To identify the strengths and weaknesses in their relationship so they can build resilience for a healthy marriage.
To increases the empathy and self-disclosure skills so that the person can put oneself in the other person's shoes and communicate more honestly and openly.
To discuss each partner's family-of-origin and clear the emotional baggage if anyone has.
To motivate to invest quality time and energy needed to improve their marriage.
To learn how to be assertive and best coping strategies to resolve the conflicts.
How to build a long-lasting, satisfying, healthy and successful relationship.
To enter into marriage with more awareness, clarity and understanding.
To offer rich resources to enhance their emotional bond between them and their respective families.
How to be positive when the relationship is going through difficult times.
To differentiate between realistic and unrealistic expectations from each other.
To openly discuss financial management.
To make a relationship or partner a part of life, not the whole life.
To learn how their daily positive interactions or routine impact their relations.
To overtly talk and explore sexual issues without any hesitations.
To check the compatibility between them.
To acknowledge and accept dysfunctional behaviour like dominance, control and do necessary corrections for long-lasting relationships.
To give adequate individual space to each other.
To show appreciation and affection towards each other.
To accept each other for whom you are and make you realize the importance of self-love.
To set the boundaries in your relationship.
To understand a partner's personality from a professional perspective.
To make a healthy and working relationship with in-laws.
To comprehend the role of spiritual believes which are important for your partner.
To clearly talk about personal habits and lifestyle.
To discuss past issues and insecurities impacting current relationships.
To aware potential future problems and how to deal with them.
To realize the importance of patience and forgiveness.
Couple to develop healthy attitudes and skills, to interact with their prospective partners respectfully so that they can sustain their strong foundation for loving, healthy marriage and family relationships.
Every relationship has its own ups and downs. Taking care of that relationship is one of the best things. you can do for your partner. If you are going through a rough patch in your relationship or indecisive about your marriage plans with your partner then you should visit us or a Pre-Marital Counsellor. There is a lot of certified professional Pre-Marital Counsellor like us who works as a couple facilitator and do online compatibility testing. Pre-Marital Counselling aids the couple to discover new things about themselves and the partner. Pre-Marital Counselling helps you to prepare for marriage and plan your future in such a way that can guarantee a divorce-free marriage.
1
person found this helpful
View All Feed
Near By Clinics

4.6
(

127

ratings)
View Clinic