About
Our mission is to blend state-of-the-art medical technology & research with a dedication to patient welfare & healing to provide you with the best possible health care.
...more
Our mission is to blend state-of-the-art medical technology & research with a dedication to patient welfare & healing to provide you with the best possible health care.
More about sudha narsing home
sudha narsing home is known for housing experienced Acupressurists. Dr. Mahendra Singh, a well-reputed Acupressurist, practices in rampur. Visit this medical health centre for Acupressurists recommended by 51 patients.
Location
rampur,
Uttar Pradesh
-
244901

Get Directions
Doctor in sudha narsing home
Bachelor of Unani Medicine and Surgery (B.U.M.S)
Acupressurist
Services
Submit Feedback
Submit a review for sudha narsing home
Your feedback matters!
Write a Review
Feed
Nothing posted by this doctor yet. Here are some posts by similar doctors.
Shared yesterday • Featured Tip

MBBS, Diploma In Orthopaedics (D. Ortho), DNB - Orthopedics, Mch
What is Developmental Dysplasia of the Hip?
Developmental dysplasia of the hip or DDH, is a condition that affects the hip joint in newborns and young children. The hip is like a ball-and-cup, formed by the round top of the thigh bone - called the femur - and a cup-shaped socket in the pelvis. The hip joint is stable in spite of its large range of motion and is kept in place by ligaments and other soft tissue structures. The normal infant hip is not mature at birth but develops into a strong and stable joint as the child grows.
What happens in hip dysplasia?
In DDH, the hip does not develop normally as the cup and ball are either partially or completely out of alignment. DDH can vary from mild to severe depending on whether the cup is shallow, soft tissue structures are lax or a combination of all. These problems may cause the hip to become unstable, and even come out of the joint. This is known as a dislocated hip and is believed to occur in around one in 1000 infants. One or both hips can be affected. DDH isn't painful in babies and young children. Untreated DDH can result in limping in young children. This can progress to hip pain and arthritis at a later date.
How common is it?
DDH is more common in girls and first-born children. It's more likely to occur if there's a family history or if the baby was breech. Swaddling or wrapping a baby's legs too tightly can also lead to DDH. Certain traditional practices like wrapping the children, etc. are known to increase the risk, while carrying them with limbs separated apart is known to decrease the risk of dysplasia. All newborns should have both hips carefully examined by a health professional.
Treatment options
Treatment depends on the child's age and the severity of the condition. Young babies with confirmed DDH are usually treated in a brace or harness that holds the legs apart. This helps the hip socket to deepen and the hip to become stable with growth. Regular monitoring of the hip position is necessary to ensure good outcomes. Surgery may be necessary if brace treatment is unsuccessful, or if a hip dislocation is first noticed when the child is older.
What is the long-term outlook?
Most infants who are diagnosed and treated early do not have any hip problems in later life. Earlier the diagnosis and treatment, the better the outcome, as late diagnosis often requires surgical treatment and can mean a higher likelihood of ongoing hip problems.
1
person found this helpful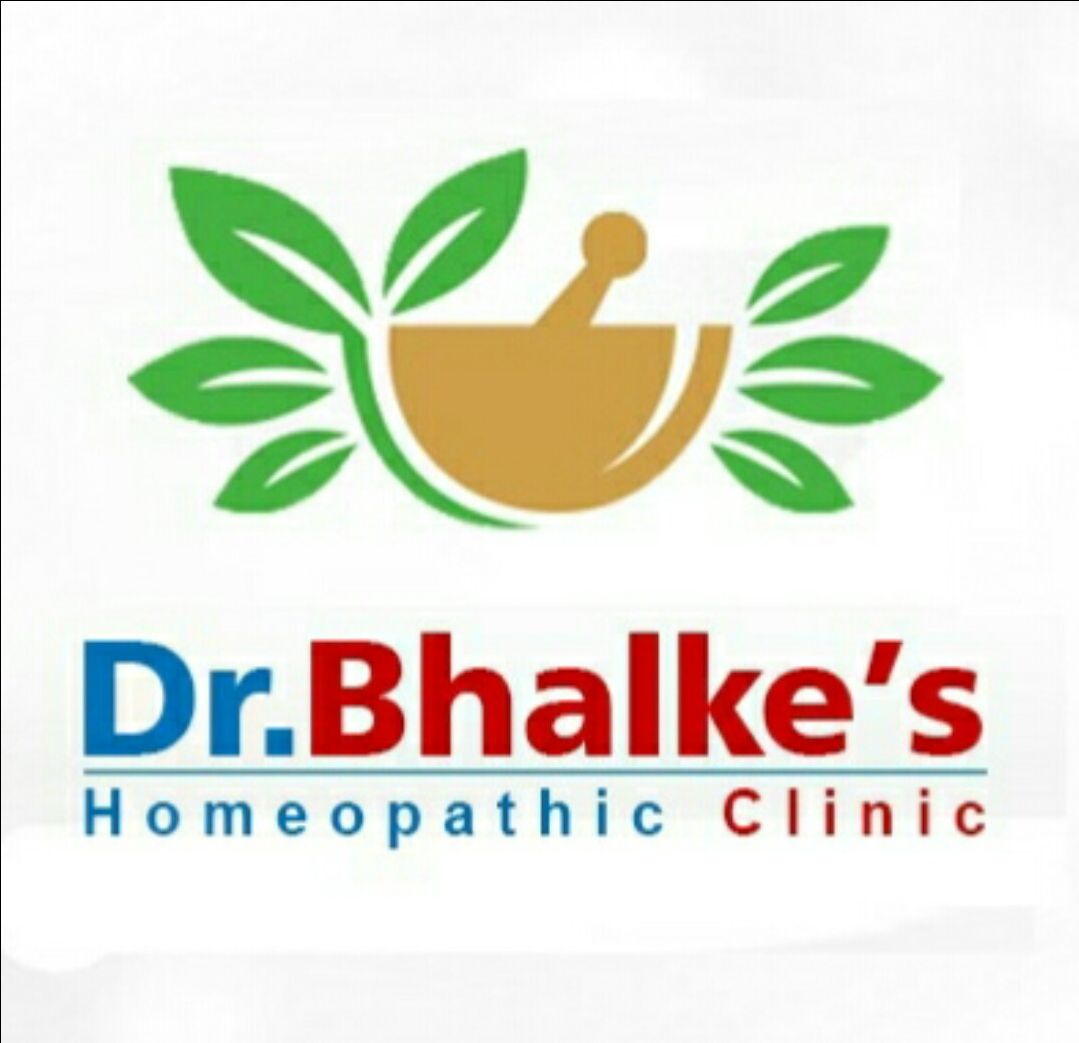 BHMS,PGDPC At Motiwala Homoeopathic Medical College and Hospital Nashik, PGDPC
Take homeopathic medicine for best results. 1) Silicea 200. 4pills.3 times a day for 30 days 2) Use Jaborandi plus Hair oil see the results and contact me for follow up. Thanks.
5
people found this helpful
Shared yesterday • Featured Tip
Alopecia areata is a recurrent non-scarring type of hair loss from some or all areas of the body and it can manifest in different patterns. It occurs when the immune system mistakenly attacks hair follicles where hair growth begins. Thus, it is a type of systemic autoimmune disorder in which the body attacks its anagen hair follicles and suppresses or stops hair growth. Alopecia areata is a fairly common skin disorder, and about 1% of the population is affected at any given time.
Causes
Heredity
Drugs
Systemic illness
Hormonal cause - High level of male hormones (both in men and women)
Signs and Symptoms
Although alopecia areata is often asymptomatic, approximately 14% of the patients experience pruritus and burning sensation in the affected area. The condition is usually localized when it first appears, as follows:
Single patch - 80%
Two patches - 2.5%
Multiple patches - 7.7%
Role of Homoeopathy in Alopecia Areata
Homoeopathic treatment for alopecia is very effective. After homoeopathic treatment, the process of baldness stops, and new hair growth begins. Homeopathic treatment for alopecia areata involves stimulating the immune system. Once alopecia is treated with homeopathy, the chances of the problem occurring again are also highly reduced. Many homeopathic medicines are effective in the treatment of alopecia, but one needs to go for constitutional analysis before any prescription is made. The homeopathic approach towards management of alopecia is holistic, which takes into account the patient's physical symptoms along with their mental and genetic makeup. It finds out the root cause of alopecia and aids in a cure.
Hair loss due to any mental and physical stress can be well-treated by proper homeopathic treatment, as medicines have a good impact on the psychological and physiological level. Thus, it helps maintain a healthy mental condition and a healthy balance of stress hormones, which have a bad impact on the hair follicles.Many other drugs have strong side-effects on the body, including hair follicles. They destroy the healthy atmosphere of the hair follicles and cause massive immature hair loss. Homeopathy neutralizes the toxic effects of the strong chemical drugs and also helps accelerate the body's auto detoxification process. The homeopathic treatment not only checks the hair loss ailment but also treats the person as a whole. In addition to homeopathic treatment, a healthy nutrition habit is also highly required for a healthy hair and hair follicle.
A low-protein and iron-deficient diet can make the hair weak and thin. Therefore, a well-balanced natural diet is strongly advisable for healthy hair. Although homeopathic medicines, such as Phosphorus, Baryta carb, Lycopodium, and Silicea, have excellent results, it is advisable to go for constitutional treatment for permanent cure.
1
person found this helpful
Shared yesterday • Featured Tip

The after effects of any surgery can be harsh on the body. Post knee replacement surgery, one will need to remain in a straight and relaxed position for a long time due to the bed rest prescribed by the orthopaedic specialist. Yet, it is important to carry out some kind of activity after the surgery so as to make the knee strong, firm and ready to be normal again.
Here are a few physiotherapy exercises that can help post knee replacement patients:
Heel Slide: The heel slide is a good option for those who are going through bed rest. This exercise ensures that you work your knee in a suitable way as the bending motion gets the knee to get used to being functional again. Due to the posture of the patient, this does not put pressure on the knee. Slowly bring your heel up, stop and then slide it down. Repeat at least ten times for each knee before increasing it to twenty times.
Kicks: While you are lying down, you can render small kicks into the air. Repeat at least ten times for each leg before increasing it gradually to twenty kicks per leg. This should be done when you are lying flat on your back. This exercise can help in flexing and strengthening your quadriceps. Hold the kick for at least five to ten seconds before you relax and repeat with the other leg.
Sitting Flex: You can also sit in a chair and flex your knee, holding the leg out in front of you for at least five to ten seconds, before slowly bringing it down and lifting again. This will help in strengthening the thigh and knee to a great extent.
You will need to exercise regularly in order to recover well after a knee replacement procedure.
1
person found this helpful
Shared yesterday • Featured Tip

Hair weaving is a procedure of hair addition to the scalp through synthetic hair, braiding or weaving. This process is also known as hair integration. The hair strands are woven to the root so that natural hair grow out of the scalp. To be more precise, it is a procedure through which artificial human hairs are mixed with a person's natural hair to give an illusion of long and thick hair strands. Any part of the hair can be weaved or woven. Although a complex technique, hair weaving when done by professionals, can prove to be a rewarding procedure for many.
Who is suitable for this procedure?
This procedure can be performed on any individual irrespective of any sex and body color. Folks who are suffering from a critical condition such as carcinoma, high blood pressure, kidney diseases should refrain from this procedure. The type of hair that can be grown through this technique include straight, curly, soft and wavy.
Hair weaving technique:
While there are a lot of hair weaving techniques, the one that is most popular is sewing hairs on the artificial scalp. The fact that no surgery is involved and there is no involvement of any medication, makes it a force to reckon with. Flexibility and adaptability are another advantages of this procedure. The hair can be combed, oiled, shampooed without harming the scalp.
What is hair bonding?
Hair bonding is a non-surgical procedure of hair replacement. It involves shaving off the bald region of the scalp. This is followed by appending silicon bond on the scalp. A person can wash, comb, oil or shampoo the hair without any apprehension of hurting the scalp. Since silicon soft bond is utilized in this process, it is also referred to as hair silicon bonding.
What are some of the advantages of hair bonding?
This is one of the low-cost procedures that provides flexibility to a person. Snug is used for this procedure. Apart from being a medically approved procedure, this can ensure a 100 percent outward flow of the hair strands. The volume of hair that can be grown with this procedure has no bounds. A patient can grow any type of hair or formulate any type of style that he wishes to achieve. The procedure is applicable or both male and female.
Things to keep in mind for hair bonding:
This procedure requires monthly maintenance of the hair and can be time-consuming. Serum needs to be employed in the hair that is being fixed to the scalp. This procedure also requires a person to maintain the hair oil. For instance, timely use of oil, shampoo etc are a must.
Therefore, before you decide to go for any one of the techniques do consult a specialist and only get it done through a professional.
2
people found this helpful
Shared yesterday • Featured Tip

FCPS (SKIN & VD), MD (Skin & VD), DDV (SKIN &VD), MBBS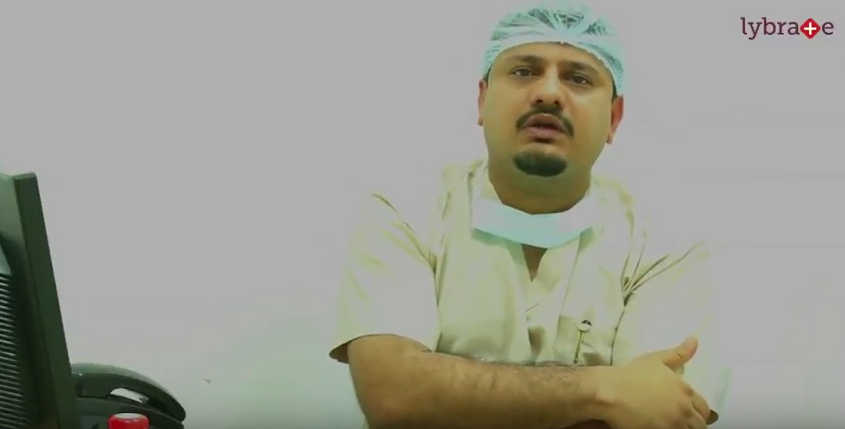 1456
people found this helpful
Shared yesterday • Featured Tip
B.P.T, M.P.T(ORTHO), Certification in Gym Instructor & Prenatal and Post natal
Frozen shoulder (also known as adhesive capsulitis) is a condition in which the shoulder is stiff, painful, and has limited motion in all directions. A person suffering from a frozen shoulder can be pretty uncomfortable.
Frozen shoulder treatment should be done immediately once it has been detected. Stretching exercises are considered as the best-frozen shoulder treatment exercises. A proper warm up becomes very necessary before any exercise.
Making the area warm by using a heating pad is one of the warm-up methods. However, a warm shower covers it all.
Physiotherapy for frozen shoulder includes various exercises that should be first confirmed by a doctor. There are a number of exercises for frozen shoulder. Some very important frozen shoulder exercises are listed below:
Finger Walk: A simple exercise which can be done almost anywhere is the finger walk. What this exercise entails is that the person stands about three-fourths of an arm's length away from a wall and then places his or her fingers on the wall itself, at around the level of the waist. The fingers are to crawl or walk up the wall till the point that it becomes a little uncomfortable. While this is just one repetition, after the fingers have been lowered, it is to be done again. In order to have the best results in combating frozen shoulder, the finger walk exercise is to be repeated about twenty times in a day.
Towel Stretches: Towels do not serve a greater role apart from drying up post a bath or over the course of a visit to the spa, right? Well, this is not really true due to the fact that they can be used to even help with frozen shoulder! Indeed, towel stretches done by holding the towel with each hand across one's back. The arm which is normal should then pull the affected arm so it is stretched. As is the case with the finger walk, about 20 repetitions a day is ideal for good results.
If one goes a step forward and follows a regime of with all these exercises, the person suffering due to frozen shoulder will be back to normal in almost no time at all!
In case you have a concern or query you can always consult an expert & get answers to your questions!
1
person found this helpful
View All Feed
Near By Clinics