About
It is important to us that you feel comfortable while visiting our office. To achieve this goal, we have staffed our office with caring people who will answer your questions and help you ...
...more
It is important to us that you feel comfortable while visiting our office. To achieve this goal, we have staffed our office with caring people who will answer your questions and help you understand your treatments.
More about Anand Hospital - Chakan
Anand Hospital - Chakan is known for housing experienced Orthopedists. Dr. Shashikant Madurewala, a well-reputed Orthopedist, practices in Pune. Visit this medical health centre for Orthopedists recommended by 54 patients.
Timings
Location
Balaji Towers, Chakan. Landmark: Mahatma Phule Chowk.
Chakan
Pune,
Maharashtra
-
410501

Get Directions
Doctors in Anand Hospital - Chakan
Services
Submit Feedback
Submit a review for Anand Hospital - Chakan
Your feedback matters!
Write a Review
Feed
Nothing posted by this doctor yet. Here are some posts by similar doctors.

MBBS Bachelor of Medicine and Bachelor of Surgery, MS - ENT
ENT Specialist, Trivandrum
This year's pledge on dietetics day is anemia mukt bharat. Spread this msg to all

Anemia happens when your body doesn't have enough red blood cells. The condition is mainly caused by blood loss, the destruction of red blood cells, or your body's inability to create enough red blood cells.

There are many types of anemia. The most common type is iron deficiency anemia. Red blood cells contain a protein called hemoglobin. Hemoglobin is full of iron. Without sufficient iron, your body can't make the hemoglobin it needs to create enough red blood cells to deliver oxygen-rich blood throughout your body.

A lack of folate and vitamin b-12 may also impact your body's ability to made red blood cells. If your body can't process b-12 properly, you may develop pernicious anemia. A diet that is rich in iron and b vitamins like the plan below is important if you are anemic. Be sure to talk to your doctor about supplements as well.

Anemia treatment plans often include dietary changes. The best diet plan for anemia includes foods rich in iron and other vitamins essential to hemoglobin and red blood cell production. It should also include foods that help your body absorb iron better.

There are two types of iron in foods: heme iron and nonheme iron. Heme iron is found in meat, poultry, and seafood. Nonheme iron is found in plant foods and foods fortified with iron. Your body can absorb both types, of iron.

Although anemia treatment plans are individualized, most require 150 to 200 milligrams of iron daily. It's hard to get these levels through diet alone. You may also need to take prescription iron or an over-the-counter iron supplement until your levels are replenished.

Add these foods to your diet to get more iron and help fight iron deficiency anemia:

1. Leafy greens

Leafy greens, especially dark ones, are among the best sources of nonheme iron. They include:
Spinach
Kale
Collard greens
Dandelion greens
Swiss chard
Some leafy greens such as Swiss chard and collard greens also contain folate. A diet low in folate may cause folate-deficiency anemia. Citrus fruits, beans, and whole grains are good sources of folate.

When eating dark, leafy greens for iron, there's a catch. Some greens that are high in iron, such as spinach and kale, are also high in oxalates. Oxalates are compounds that prevent the absorption of nonheme iron. So, while it's beneficial to eat your greens as part of an overall anemia diet, don't depend on them solely to treat the condition.

Vitamin c helps your stomach absorb iron. Eating leafy greens with foods that contain vitamin c such as oranges, red peppers, and strawberries may increase iron absorption. Some greens are good sources of both iron and vitamin c.

2. Meat and poultry

All meat and poultry contain heme iron. Red meat, lamb, and venison are the best sources. Poultry and chicken have lower amounts. Eating meat or poultry with nonheme iron foods, such as leafy greens, can increase iron absorption.

3. Liver

Many people shy away from organ meats, but they're a great source of iron. Liver is arguably the most popular organ meat. It's rich in iron and folate.

4. Seafood

Some seafood provides heme iron. Shellfish such as oysters, clams, and shrimp are good sources. Most fish contain iron. Fish high in iron include:
Sardines, canned in oil
Canned or fresh tuna
Fresh salmon

Although both fresh and canned salmon are good sources of iron, canned salmon is high in calcium. Calcium binds with iron and reduces its absorption. Foods high in calcium shouldn't be eaten at the same time as iron-rich foods. Other examples of calcium-rich foods include:
Raw milk
Yogurt
Kefir
Cheese
Sardines
Broccoli
Tofu
5. Fortified foods
Many foods are fortified with iron. Add these foods to your diet if you're a vegetarian or struggle to eat other sources of iron:

Fortified, ready-to-eat cereals
Foods made from fortified refined flour such as white bread
Fortified pasta
Foods made from fortified cornmeal
Fortified white rice

6. Beans
Beans are good sources of iron for vegetarians and meat eaters alike. They're also inexpensive and versatile. Some iron-rich options are:
Kidney beans
Chickpeas
Soybeans
Black-eyed peas
Pinto beans
Black beans
Peas
Lima beans

7. Nuts and seeds
Many types of nuts and seeds are good sources of iron. They taste great on their own or sprinkled on salads or yogurt. When choosing nuts and seeds, choose raw varieties whenever possible. Some nuts and seeds that contain iron are:
Pumpkin seeds
Cashews
Pistachios
Hemp seeds
Pine nuts
Sunflower seeds
Find raw pumpkin seeds, raw cashews, and raw pine nuts online.

Almonds are also a good source of iron. They're great as part of a healthy eating plan, but since they're also high in calcium, they may not increase your iron levels that much.

Remember these guidelines:
Don't eat iron-rich foods with foods or beverages that block iron absorption. These include coffee or tea, eggs, foods high in oxalates, and foods high in calcium.
Eat iron-rich foods with vitamin c-rich foods, such as oranges, tomatoes, or strawberries, to improve absorption.
Eat iron-rich foods with foods that contain beta carotene, such as apricots, red peppers, and beets, to improve absorption.
Eat a variety of heme and nonheme iron foods throughout the day to up your iron intake.
Eat heme and nonheme iron foods together whenever possible to increase iron absorption.
Add foods rich in folate and vitamin b-12 to support red blood cell production.
Say no to sugar to lose weight
Added sugar is one of the worst ingredients in the modern diet. Most people consume way too much.
Studies show that sugar (and high-fructose corn syrup) consumption is strongly associated with an increased risk of obesity, as well as conditions including type 2 diabetes and heart disease
If you want to lose weight, cut back on added sugar. Just make sure to read labels, because even so-called health foods can be loaded with sugar.
Don't worry you can recover it easily first stop masturbationn then you can start herbal medicine for recovery and increase stamina thank you.
2
people found this helpful

MBBS Bachelor of Medicine and Bachelor of Surgery, MD- Psychiatry
Yes. You are exposed to unknown person, whose STD status, including HIV is not known. It's a high risk case with our condom for a while in sex. You need STD surveillance.
3
people found this helpful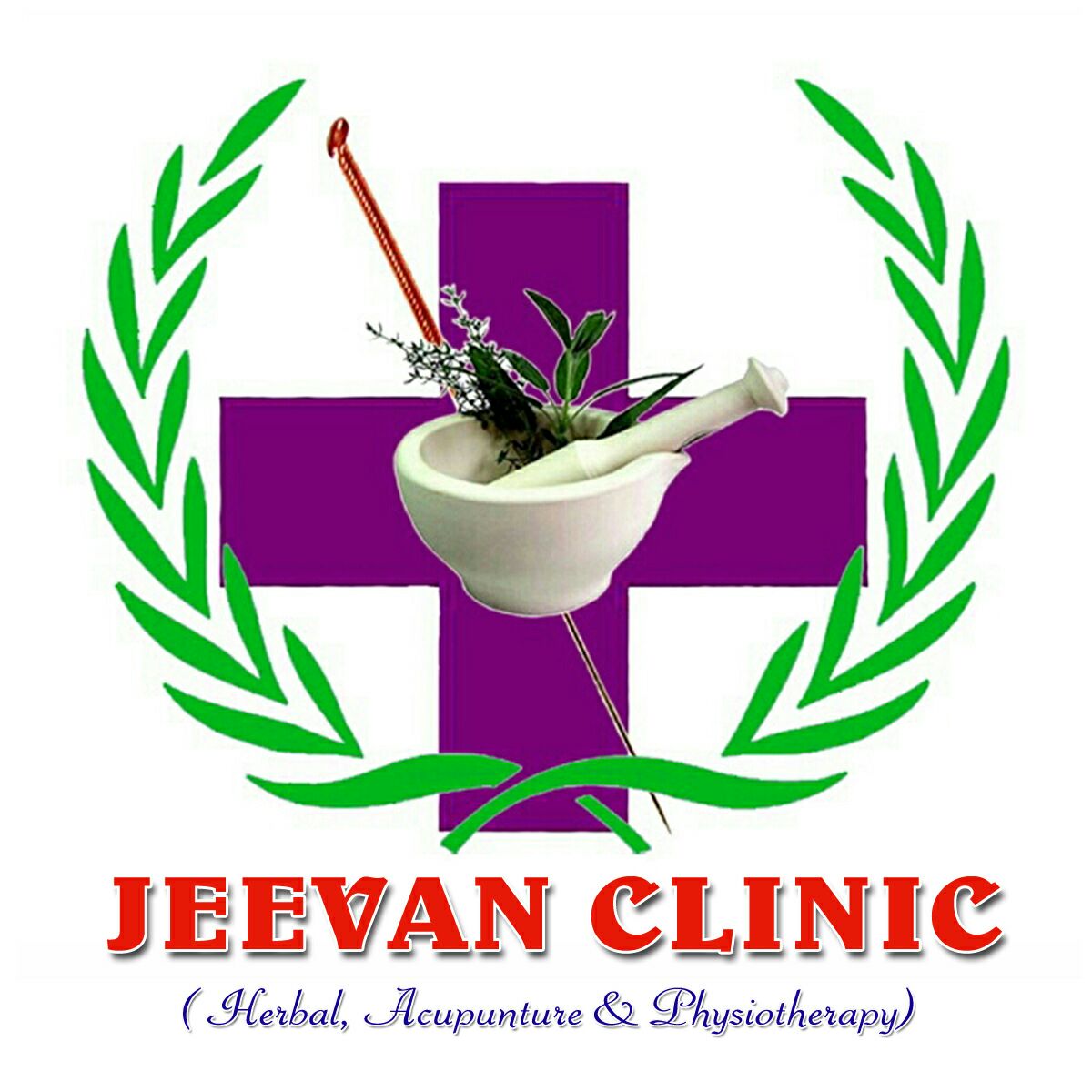 B.Sc.D.S.M.S., M.D.,(Acu) D.T.M., D.Varma,C.H.M.,, CHM, M.D., (Acu)
Alternative Medicine Specialist, Madurai
Diabetes is a very common lifestyle disease, which happens when your body is not able to produce the insulin hormone or does not know how to use it in the right way. In such a scenario the glucose remains in the blood, and causes your blood sugar level to shoot up. It is a common knowledge that diabetes is a home for other diseases. Therefore managing it or preventing it is of utmost importance and in order to the same, one has to focus on the overall health and fitness of your body.
But managing diabetes is a challenge that most patients face every day. This is because there are so many aspects to be kept in mind right from workout to food to stress and general health, all of which work together to help you maintain the right blood sugar levels.
Here goes a holistic approach to aid you manage diabetes:
Keep a record of the food you consume: When you are learning to control the level of blood sugar in your body, it would be very helpful if you maintain a journal of what food items you are eating every day. This will make it easier for you to monitor your diet and even if you indulge in some delicious savory, you can easily bring about a balance by eating the right amount of healthy fruits & vegetables for the following days.
Exercise daily: Make exercise a part of your daily routine and empower yourself to fight diabetes. Types of exercises you can follow are brisk walking, basic weight training to boost your strength, swimming and yoga. Yoga postures which are highly beneficial in managing diabetes are Pranayam (deep breathing exercises), vajrasana, chakrasana, etc. which either enhance the insulin secretion or glucose utilisation.
Be careful about your feet: Diabetes can lead to neuropathy and in the worst case, it may cause injuries in feet that go in-noticed because low pain sensation. Therefore, proper foot care is critical. You should wash your feet regularly with cold water and pat dry with a clean, dry towel & do make it a point to inspect the feet in front of a mirror. If there is a nerve damage along with numbness, you may notice blisters, sores, bruising, swelling, calluses or skin breakage. Thus, you will have to be very careful while inspecting your feet every day.
Get rid of extra belly fat to reduce insulin resistance: It is a vicious circle, as extra belly fat can eventually lead to insulin resistance and insulin resistance can eventually lead to weight gain, but in order to manage and control diabetes it is important that this chain must be broken. Therefore, daily exercise of minimum 20 - 30 mins is very much required. to help you get rid of belly fat and control diabetes.
Control Blood Pressure & Cholesterol if high: Diabetes is a host of diseases and diabetic people will eventually suffer from high blood pressure and cholesterol problem. Diabetes is a major reason of artery damage, which in turn leads to high blood pressure. In order to, maintain a healthy heart and to prevent yourself against any cardiovascular diseases it is important that you keep you cholesterol and blood pressure in check.
Get the right treatment for sleep apnea and sleepiness during the day: Sleep apnea refers to a condition that causes breathing interruptions numerous times in a day. It is triggered by faulty signals coming from your brain or due to blocking of the airway by soft tissues present in your throat. People affected with sleep apnea are more likely to have this disorder, which leads to insulin resistance and may also be called a roadblock for controlling diabetes.
Brush and floss on a daily basis: When you are not able to control your diabetes level, it can lead to high level of glucose in the blood. Also, it can increase the level of glucose in the saliva, which in turn paves the way for a surge in tooth decay. Also, having diabetes makes it difficult for an infection to heal and thus, if you develop a gum disease, it may become very hard for you to get rid of it. So, if you make a habit of brushing and flossing regularly, you would be able to maintain good oral hygiene and save your teeth and gums from developing any disease.
For more information on maintaining your blood sugar levels, consult a medical practitioner near you.
1
person found this helpful
This is a condition which can be caused in the delicate folds of the skin over the eye called the eyelid. The eyelids usually protect us from extreme light, and the entrance of other debris as well as against injuries to the delicate interiors of the eyes. The eyelid may get irritated or experience varied sensations like prickling, burning or itching, with a dull ache or sharp pain due to many reasons. This discomfort and irritation is usually caused by inflammation. Let us learn more about this condition.
Eyelid Inflammation: Blepharitis or eye inflammation is a condition that causes eyelid irritation because of allergic reactions as well as infections, dandruff in the eyelashes and eyebrows, pollutants and varied other causes. Also, poor hygiene can lead to the growth of eyelash lice which can also enter the eyes and lead to inflammation and irritation of the eyelids. A malfunctioning oil gland can also cause this kind of problem along with side effects of certain kinds of medication.
Types of Inflammation: This condition can be of two types :- anterior and posterior. Anterior eye inflammation causes irritation in that part of the eyelids which are outside the eyes where the eyelashes are situated. Dandruff and allergic reactions can also cause this kind of irritation. Posterior eyelid inflammation is a condition that can be found in the inner rims and corners of the eyes where malfunctioning oil glands found in the follicles of the eyelashes can cause this problem leading to blurry or cloudy vision as well.
Symptoms: Apart from irritation and not being able to close the eyes properly, there are many other symptoms of this condition. These symptoms include sensitivity to glares of light, oily eyelids, burning and itching sensation, and a feeling that some particles have entered your eyes and formed a crust on your eyelashes.
Checking for an Infection: Many of these symptoms can point at the presence of an infection, especially when accompanied by fever and headaches. Yet, irritation can also just be a cause of simple inflammation or due to the entry of a foreign body into the eye. Still, it is always best to get the symptoms checked by an ophthalmologist who will conduct a detailed eye exam along with lab tests based on blood samples in order to ensure that there is no bacterium or virus infecting the body.
Treatment: Steroids and antibiotics will be used only when there is an infection. As a home remedy for this condition, you can apply a warm wash cloth and clean your eyes frequently.
Talk to your doctor about potential complications of this irritation like eyelash loss.
The human body goes through aches and pains from time to time depending on injuries and other kinds of joint, muscle and nerve pain. The various types of pain include somatic pain, visceral pain, and neuropathic pain. While somatic pain refers to pain that comes from injuries caused to muscles, connective tissues and joints; visceral pain happens due to inflammation and excessive stretching of organs. Finally, neuropathic pain is a more long lasting kind that can be caused by conditions like cancer, HIV or Shingles. The pain can be acute or chronic.
Read on to find out more about pain management.
Somatic Pain: This bone pain is usually localised and can increase with movement, becoming sharper with increased motion. Somatic pain can usually be treated with the help of analgesics that can treat the pain area, especially for pain that takes place due to surgical incisions and other dull aches or sharp pains that are localised. This kind of pain can also be treated with physiotherapy, acupressure and other exercises based on the area of the pain.
Visceral Pain: While this kind of pain can be treated with the help of medication, it also usually improves and fades with time. The medication for this kind of pain usually alters the neurotransmitters of the brain that convey pain signals and trigger pain in the body. This medication also helps in bringing down the inflammation for pain improvement.
Neuropathic Pain: This kind of pain is usually accompanied by irregular limb movements and discomfort as well as motions like twitching. It is a more permanent kind of pain that lasts long and causes greater discomfort than the above two kinds of pain. Neuropathic pain can be treated with the help of anticonvulsants that usually help in the prevention of nerve pain and irregular movements that can trigger off this kind of pain. It also acts on the serotonin levels and other chemicals of the brain for better nerve pain management and as an anti-depressant as well.
The various kinds of pain discussed above can be treated in different ways, in medicated and non-medicated ways. The method will also depend on whether the pain is acute or chronic.
A bone fracture occurs when a strong external force is applied on the bones causing it to break. It is an extremely painful condition that results in days of immobility and rest.
There are several reasons which can result in bone fracture, some of them being:
1. Injuries caused in sports
Any sport requires and demands extreme physical exertion and participation. Being involved in any sport therefore automatically increases your risk of incurring injuries. Bone fractures therefore are mostly reported during sports.
2. Osteoporosis
Due to the deficiency of calcium, the bones of both men and women tend to get weak and more susceptible to fracture and breakage. It is one of the primary causes that lead to bone fracture.
3. Osteomalacia
This also refers to a condition wherein the bones become weak and brittle. Much like osteoporosis, osteomalacia too significantly contributes to instances of bone fractures.
4. Osteosarcoma

This is a rare form of bone cancer that most often develops either near the femur or near the shinbone. An instance of this form of bone cancer is most often found in children and weakens the bone, consequently leading to fractures.
Though there may be different causes of broken fractures, its symptoms remain similar. Some of them are-
1. Swelling
One of the most common symptoms of bone fracture is perceptible swelling. If any of your bone is fractured, that particular part will be visibly swollen.
2. Deformity
Bones give your body the shape it has, thereby, any fracture anywhere would inevitably manifest itself as a clear deformity of that particular part.
3. Extreme pain
It goes without saying that a bone fracture would entail excruciating and extreme pain. This pain sharply increases with mobility thereby necessitating complete rest.
4. Temporary loss of function
The part of the body where the bone is broken temporarily becomes dysfunctional. For instance, if the bone in your hand is broken, you will find it extremely difficult to move and do any work with it.

MS - Orthopaedics, DNB (Orthopedics), MNAMS - Orthopaedics, Fellowship in Joint Replacement
The ankle, despite being one of the smaller joints, plays a crucial role as it bears the brunt of a person's weight. Due to improper gait or injuries, the ankle often gets sprained. This can be a recurring problem in older people. Therefore, over a period of time, the ankle gets unstable and can cause chronic symptoms including pain, imbalance resulting in recurrent falls. Read on to know more about some causes, symptoms, and management techniques for ankle instability.
Causes: The ankle has ligaments which stretch to allow for ankle movement. When this ligament stretches beyond the limit, then it can tear or stretch. Therefore, sportspersons like basketball and football players, gymnasts who tend to use their ankle a lot are at a much higher risk of developing ankle instability over a period of time.
Symptoms: The most common symptom of ankle instability is when a person is unable to stand firm. This pain is worse in people wearing heels or walking on uneven ground. Patients may experience swelling, stiffness, and excruciating pain.
Management: Ankle instability is an acute problem but the recovery time is limited too, so the symptoms disappear over a period of time. However, in some people, especially sportspersons, it may lead to a chronic condition which needs immediate attention. Few remedies for getting relief from ankle pain are mentioned below:
Ice: For pain relief, icing the ankle is an excellent option. Applying a cold pack for about 10 to 15 minutes about 2 to 4 times per day is an effective way to relieve the pain, stiffness, and swelling.
Rest: Ligament injuries often heal on their own, and sportspersons may be advised to stay off of the game for about a week or two, to give it time for self-repair.
Compresses: Using an elastic wrap or compression ice wrap for a few hours can help in relieving ankle instability.
Pain killers: Non-steroidal anti-inflammatory drugs like ibuprofen can help in reducing both the inflammation and pain from the ankle injury.
Exercise: Increasing the strength and flexibility of the ankle via exercise is a great way to reduce chances of further sprain. Rotating the ankles, standing on one leg, etc., are some effective ways to do this.
Surgery: If none of the above-mentioned remedies work, a surgery may be required which is only in severe and/or chronic cases.
Ankle instability is quite common but is equally easy to manage.
View All Feed
Near By Clinics