About
Customer service is provided by a highly trained, professional staff who look after your comfort and care and are considerate of your time. Their focus is you.
...more
Customer service is provided by a highly trained, professional staff who look after your comfort and care and are considerate of your time. Their focus is you.
More about Sahyadri Hospital
Sahyadri Hospital is known for housing experienced Anesthesiologists. Dr. Shinde Sanjeev, a well-reputed Anesthesiologist, practices in Pune. Visit this medical health centre for Anesthesiologists recommended by 99 patients.
Timings
Location
#153/A, G & G Towers, Hissa No. 124 / 21, Magarpatta, Pune-Solapur Road, Hadapsar. Landmark: Near Railway Station, Pune
Magarpatta
Pune,
Maharashtra

Get Directions
Doctor in Sahyadri Hospital
Services
Submit Feedback
Submit a review for Sahyadri Hospital
Your feedback matters!
Write a Review
Feed
Nothing posted by this doctor yet. Here are some posts by similar doctors.

Ph. D. Nutrition, Master in Food Science and Nutrition, Bachelor's of Nutrition and Dietetics
Dietitian/Nutritionist, Nashik
Hello mam, this problem is because his digestive system is weak. To improve his digestive health you include following foods in his daily diet: 1. Yogurt contains prebiotics and probiotics which promote good bacteria growth in the gastrointestinal tract. 2. Water keeps you hydrated, aids in digestion. 3. Fruits and vegetables are high in fiber. Apples, beans or fruits with skin aid in healthy digestion, and berries and tomatoes contain antioxidants. Parents can most effectively get their kids to eat fruits and vegetables by modeling behavior and being creative. 4. Paired snacks like carrots and ranch or apples and peanut butter help kids feel full and energized from fat and protein. 5. Low-fat cheeses are a good source of calcium if a child cannot tolerate milk. Cheese is naturally lower in lactose. If you want a detailed diet plan for your child please contact through Lybrate.
Back pain is one the most common problems that you are most likely to experience, given the rigors of the modern day lifestyle. Back pain is usually characterized by a mild to severe pain in your lower back area. Some of the causes of back pain can be:
An accident or an injury
Heavy lifting
Stress and Depression
Bad posture
Homeopathy, with its plethora of medicines, serves as a better alternative as compared to its allopathic counterpart in curing back pain permanently, both acute as well as chronic. Homeopathic remedies are completely natural remedies without any side effect whatsoever.
Here are some basic homeopathic remedies for back pain:
Arnica: If the cause of your back pain is an injury, Arnica can be one of the best homeopathic medicines. In this sort of a pain, you experience stiffness and soreness at the back of your muscles.
Bryonia: If your backache worsens with movement, Bryonia can help to cure this problem. You experience a stiff and tearing pain which worsens in humid and hot conditions. Try not to lie on a soft surface if you experience this sort of a pain. Proper rest with this medicine is suggested.
Kali Carb: Kali carb is best in treating low back pain, especially in females after a delivery. This medicine caters to the sort of a pain which renders a great amount of weakness to your back muscles.
Mag Phos: It is one of the best homeopathic remedies if you experience a sort of a pain, which is relieved by external application of heat. Pain, both of acute and chronic stages, can be cured by this medicine.
Rhus tox: If your pain gets worse with movement, Rhus-tox is one of the most potent homeopathic remedies which can treat the issue. This sort of a pain causes stiffness in the back and at times, gets aggravated when you are resting.
Bellis Per: This homeopathic wonder takes care of pain which is chronic, or which has been left untreated since a long time. Any surgical related back pain problem can also be remedied by this medicine.
Even though some of the medications are mentioned here, it is better to take proper advice from your homeopathic practitioner, as the dosage and frequency must be decided by your doctor only based on the symptoms and your medical history.
Hi lybrate-user, after reading your complaints, it may be gout, so please at first check uric acid level. Acidity is sever so this all are in most of cases effect of their nature, like high level of anger, fear or sadness. In my 16 years homoeopathy practice I have seen this fact and treated patient on their mental/stress level and they free from such complaint. Another possiblity is of rheumatic arthritis.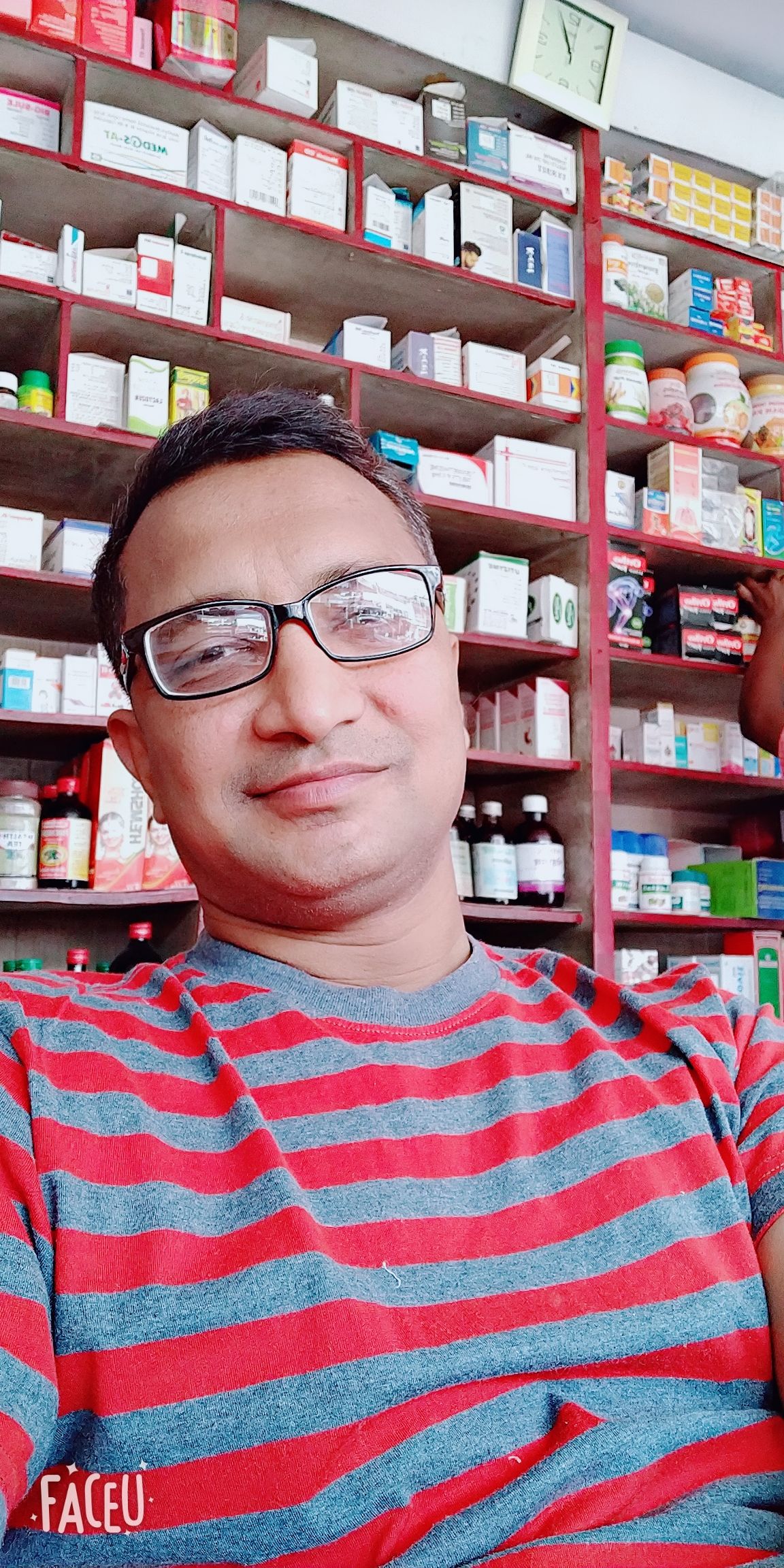 RMP ,PHARMACYST, NATUROPATHIST,,PATIENT COUNCILAR
Alternative Medicine Specialist,
Do use" rice" rest, ice, compression, and elevation (rice) are good for knee pain caused by a minor injury or an arthritis flare. Give your knee some rest, apply ice to reduce swelling, wear a compressive bandage, and keep your knee elevated.
1
person found this helpful

MBBS, MD , FIPM (Fellow in Interventional Pain Management)
Anesthesiologist, Ahmedabad
Ayurveda is an ancient healing technique that is very effective for today's lifestyle ailments. For many people, low backache can be quite a pain. While strong pills and capsules may give you temporary relief they do not address the core issue and have a number of side effects. Ayurveda, on the other hand, addresses the trigger to the backache and has no side effects. Intrigued; take a look at these ayurvedic techniques to cure low back pain.
Cut out on spices:
We may think it unrelated, but low back pain is often accompanied by indigestion. Spinal cord nerves connect to back muscles and digestive organs. Hence, a small change in your diet can have a great impact on your health. Spicy food aggravates the digestive system and has a drying effect on the body. By cutting back on spices and oil, the digestive system can work better and there will be less stress on the nerves connecting the spinal cord and back muscles and thus lesser backaches.
Warm your body:
According to ayurveda, back pains are caused by an increase in vata dosha or the amount of air and ether elements in the body. Warming the body can help lower these levels. Apply a heat pack to the back as a way of keeping the external body surface warm. Additionally, add warm food to your diet. This opens out any blockages in your digestive system and in turn reduces low back pain.
Padahastasana:
Ayurveda is very closely linked to yoga. Padahastasana is a yoga asana which addresses lower back pain by opening up the digestive channels and allowing the vata dosha to flow easily through the body. To practice, this asana stand with your legs together and lift your arms straight above your head while inhaling. As you exhale, bend forward from the hips while keeping your back and legs straight. Try and touch your toes. Hold the position for as long as possible and come back to the starting position while inhaling.
Anuloma Viloma:
Anuloma Viloma is a breathing exercise that balances the vata dosha. This is a technique that involves breathing from alternate nostrils. To begin, close the right nostril with your thumb and inhale through the left nostril. Close both nostrils and hold your breath for a few seconds. Then, release through the left nostril. Repeat this process, starting from the left nostril.
The core principle of ayurveda is to listen to your body's messages. These techniques will help you become more tuned to your body's needs and keep you free from backaches.
Inflammation and resultant pain in the joints are usually the basic tenets of Arthritis. This joint disorder can be painful and often, a debilitating one. It can also make the joints stiff. There are many ways of dealing with this problem, but with Ayurveda, one can get to the root cause of the ailment and its presence. This helps in taking a well rounded holistic approach towards treating it with ancient know how that revolves around herbs and other natural substances which have great medicinal value, lifestyle changes, diet, exercise and Yoga, oil massages, and other methods. Arthritis is known as Sandhivat in Ayurvedic jargon. Read on to find out how Ayurveda can help in dealing with Arthritis.
Herbs: One can make use of various herbs that contain Linoleic Acid to help in providing lubrication to the joints so as to prevent pain and stiffness. These herbs include Borage seed oil which is extracted from borage seed, Evening Primrose oil, Blackcurrant seed oil, Capsaicin, Curcumin, Feverfew, Flaxseed oil and a standard Ayurvedic concoction that combines Ashwagandha, Gugulla, ginger, cumin and haldi or turmeric. These substances can help in treating the joints that are suffering from the pain of Arthritis.
Diet: In Ayurveda, to treat ailments like Arthritis, it is usually recommended that a patient should start by flushing out the bodily toxins from within. Diet is one of the ways in which this can be done. A detoxification diet to clean the colon would be one of the foremost ways of doing a cleanse. Further, in one's daily diet, there should be a good dose of vegetables, fruits and other juices. Also, one must have plenty of herbs and spices which can be used to season the food. Curd should generally be avoided and garlic should be used liberally. The various properties help in an inside out cleanse that will help the system function in a better manner so that the treatment of ailments is also effectively supported.
Exercise: In Ayurveda, a certain amount of daily exercise which spans at least 45 minutes to one hour, is a must. A pattern of healthy eating, restful sleep and exercise is what usually helps in treating ailments like Arthritis. For this ailment specifically, light exercise like walking is recommended. Various Yoga asanas that involve sitting, standing, balancing and lying down poses, as well as restful poses, will also help in treating knee, shoulder and lower back pain specifically. Also, mustard oil massages can help in reducing the pain.
These are a few ways in which Ayurveda can help the Arthritis patient live a more normal life with minimal pain.
View All Feed
Near By Clinics