About
Our goal is to offer our patients, and all our community the most affordable, trustworthy and professional service to ensure your best health.
...more
Our goal is to offer our patients, and all our community the most affordable, trustworthy and professional service to ensure your best health.
More about Poona Hospital & Research Centre
Poona Hospital & Research Centre is known for housing experienced Orthopedists. Dr. R. Kothari, a well-reputed Orthopedist, practices in Pune. Visit this medical health centre for Orthopedists recommended by 48 patients.
Timings
Location
Plot No 27, Sadashiv Peth. Landmark: Near Alka Talkies, Pune
Sadashiv peth
Pune,
Maharashtra

Get Directions
Doctor in Poona Hospital & Research Centre
Services
Submit Feedback
Submit a review for Poona Hospital & Research Centre
Your feedback matters!
Write a Review
Feed
Nothing posted by this doctor yet. Here are some posts by similar doctors.
Osteoarthritis is a condition that causes cartilages in the joints of a human body to wear away. The joints in your body are made of bones and the ends of each bone have cartilages to prevent friction between them. Certain factors like age, nutrition or health threats can cause the cartilages to break down into bits and pieces. As a result, bones come into direct contact with one another causing the joints to swell or to turn tender.

Take a look at the following factors that can cause osteoarthritis
Stress on specific joints due to certain postures: The triggering cause behind acute joint pain could be the way you sit for long hours in a day. A sportsperson might face joint pains due to his or her occupation. Similarly, any person required to sit or stand for a long stretch of time due to his/her jobs can suffer from osteoarthritis as well.
There might be a deformity in any of your joints: A person born with joint deformities might suffer from arthritic problems later in life. Severe accidents can lead to deformities too.
You may have suffered injuries that resulted in the condition: Joint pains needn't always require an impactful injury. Mild or heavy injuries can lead to arthritis all the same. Defects in the joint cartilage could be passed on through genes.
Age could also be a contributing factor: If a person is aging, his or her chances of developing osteoarthritis increase manifold. Age can make your bones and cartilages go weak. As you grow older, the capacity of your bones to absorb nutrition also decreases.
Prevalent symptoms that help you identify osteoarthritis
A grinding sensation in the joints: A person suffering from osteoarthritis will experience continual bouts of grinding pain in the joints. This may keep him or her from walking, sitting, working or even resting. The grinding sensation is indeed disabling.
You tend to face stiffness in the bones: Patients with this kind of arthritis have been reported with lacking flexibility in their joints. If they are sitting for too long, or have been inactive for some time or might have just woken up from sleep, they are likely to experience stiffness in their bones. Joints even turn sore in such situations.
Extra bits of bones could create trouble: Extra bits of bones that develop at a later age are also referred to as bone spurs. They stick around the sore area and make movement a real challenge.
Modes of treatment
If osteoarthritis is detected at an early age, it can be fought against using medications. However, when the disease is really discomforting, treatment procedures like acupuncture or regimented exercising can help a patient. Yoga also does wonders to remedy joint pain. Surgical procedures are also available but they should be fallen back upon as a lender of the last resort.
The knee is one of the largest and most important joints of our body. It is also susceptible to wear and tear as well as injuries. Knee pain can occur due to a variety of reasons starting from conditions like arthritis and osteoporosis as well as injuries that can affect the ligaments, the joint, the menisci and femur. These are the various parts of the knees, which can suffer from degeneration or even injuries. The best way to combat chronic knee pain is through rest, ice compress and with the help of pain relieving and anti-inflammatory medication.
While rest and ice compress for chronic knee pain and pain relieving and anti-inflammatory medication are the best ways to combat knee pain, orthopaedics also recommend the use of various strengthening exercises which can alleviate knee pain. Here are a few of the best ones:
The Towel Hook: Lie down flat on your back and raise one leg, Hook a towel under the foot and press it against the towel as you pull both ends downwards, creating slight pressure. This can be done for a few seconds at a time. Remember to do this at least ten times for each foot and increase gradually. This exercise helps in strengthening your entire leg from the calf to the knee and even the thighs so that the pain subsides.
Towel Roll: In towel roll exercise, after pushing knee, should do dorsiflexion and hold for 20 seconds.. Hamstring exercises are also given by placing roll towel under your feet, push down, dorsiflexion and hold for 20 seconds Adductor exercises are also given by placing small ball between your legs just above the knee joint, press and hold for 20seconds.
Swing: For this exercise, you will need to sit down on a chair. Now take one leg and swing it up until it is in line with your hip. Hold it out like this before you slowly bring it down again. Do this at least twenty to thirty times for each leg and gradually increase the frequency and the number of seconds for which you hold the knee. This will also help in pain management.
Knee Marches: You can also do knee marches by sitting down on a chair. You will need to march each knee up and down at least twenty to thirty times. You will need to do this for a few minutes every day and you can easily do it twice a day even when you are at work, sitting in front of a desk. You must ensure that your posture is straight and upright for this exercise.
You need to ask that to your attending physician. Do this for cs you can do the following exercises for neck pain a person can ease the symptoms of cervical spondylosis with a few simple neck exercises. 1. Neck stretch keep your body straight. Push your chin forward in a way that stretches the throat. Softly tense the neck muscles. Hold this for 5 seconds. Return your head to its center position. Push your head back with the chin held high, and hold for 5 seconds. Carry out 5 repetitions. 2. Neck tilt tilt your head forward so that the chin touches the chest. Softly tense the neck muscles. Hold this for 5 seconds. Return the head to a neutral position. Carry out 5 repetitions. 3. Neck tilt (side-to-side) lean your head down towards either shoulder, leading with the ear. Softly tense the neck muscles. Hold this for 5 seconds. Return your head to the center and repeat on the other shoulder. Carry out 5 repetitions. 4. Neck turn turn your head to one side as far as it remains comfortable, being sure to keep your chin at a level height. Tense your neck muscles for 5 seconds. Return the head to a central position. Repeat on the opposite side. Repeat this exercise 5 times on each side.
What is your age. U need to control your blood sugar. Also you need to do x-ray of affected shoulder joint. Do this if you are experiencing shoulder pain, try these exercises to help relieve your pain 1. Arm-across-chest stretch – hold your right hand out in front of you, keeping it near your waist. Reach your left hand behind your elbow, pulling your right arm to the left and across your chest. If you feel pain in your shoulder, lower your arm until the pain subsides. The goal is to be able to pull your right arm across your chest without feeling any pain. Hold for 30-60 seconds then relax and repeat with your left arm. Repeat 3-5 times. 2. Neck release – sit up straight then slowly bring your chin toward your chest until you feel the stretch in the back of your neck. Try leaning your head to the left to stretch your right shoulder or leaning your head to the right to stretch your left shoulder. Hold the stretches up to one minute in each direction, breathing deeply as you concentrate on relaxing. Repeat 3-5 times. To progress the stretch, elevate your arm as you pull it across your chest until it is the height of your shoulder. 3. Chest expansion – put an exercise band, rope, strap, or even a tie behind your back and grasp it with both hands. While holding the strap, draw your shoulder blades toward each other and gently lift your chin toward the ceiling. Breathe deeply for 10 to 15 seconds and release. Repeat 3-5 times. To progress the stretch, move your hands closer together on the strap. 4. Seated twist – sit straight up in a chair with your knees together. Twist your torso to the right, placing your left hand on the outside of your right thigh. Relax your shoulders as you look towards your right, gentling pushing on your right thigh. Breathe deeply for 10 to 15 seconds and release. Repeat with your left side. Repeat both sides 3-5 times. 5. The 90, 90 shoulder stretch – stand in a doorway, holding your arms up so your elbow is at a 90 degree angle and your arm forms a 90 degree angle to your body at the shoulder. Place each hand on one of the sides of the door frame, placing one foot forward as you stand up straight aligning your neck with your spine. Lean forward as you brace yourself against the door frame. Hold the stretch for 20-30 seconds. Repeat 2-3 times.
1
person found this helpful
MD - Acupuncture, Diploma In Accupuncture, Advanced Diploma In Accupuncture
What is Adhesive Capsulitis?
Adhesive capsulitis is a very specific term for a condition that involves the spontaneous, gradual onset of shoulder stiffness and pain caused by tightening of the joint capsule.
Symptoms of Adhesive Capsulitis-
Restricted motion of the shoulder
Dull or aching pain in the outer shoulder area
The pain occurs in the upper arm
Causes of Adhesive Capsulitis-
autoimmune reaction
Poor posture
Parkinson's disease
Cardiac disease or surgery
Hypothyroidism
Risk factors of Adhesive Capsulitis-
Affects people between 40 and 60 years old
More common in women
Hormonal and genetic conditions
Complications of Adhesive Capsulitis-
Increased stiffness
Loss of bone
Diagnosis of Adhesive Capsulitis
The diagnosis includes a doctor's examination and is based on the symptoms the patient. In some cases, magnetic resonance imaging (MRI) or X-rays can help to rule out other potential causes of the pain and stiffness in the shoulder.
Treatment of Adhesive Capsulitis-
Acupuncture & Acupressure Treatment of Adhesive Capsulitis-
Acupuncture involves inserting extremely fine needles in your skin at specific points on your body. Typically, the needles remain in place for 15 to 40 minutes. During that time they may be moved or manipulated. Because the needles are hair thin and flexible and are generally inserted superficially, most acupuncture treatments are relatively painless.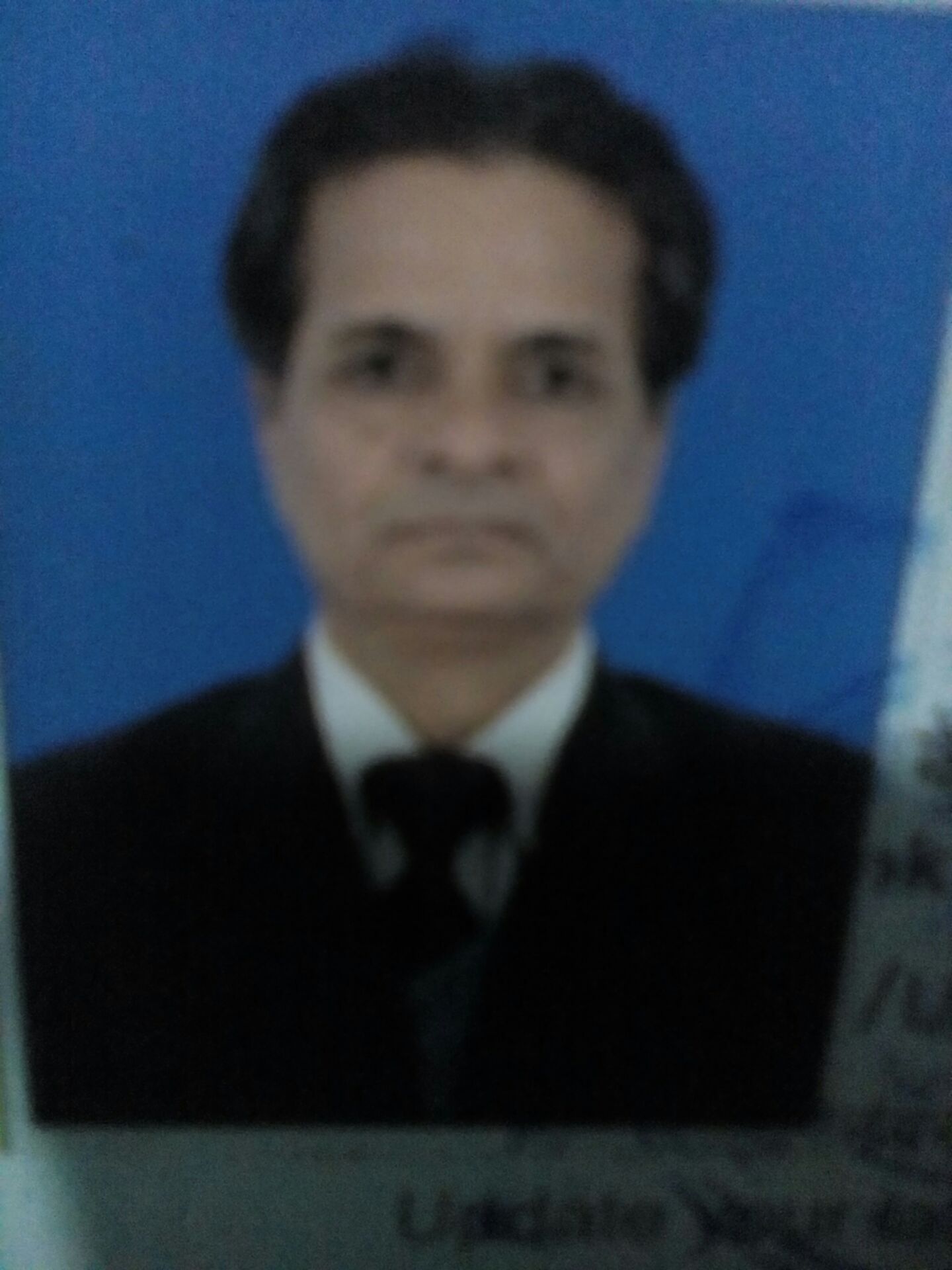 Diploma in Naturopathy & Yogic Science (DNYS), M. D. ( E. H. Medicine), Internship in Yog & Naturopathy, Ram Ratan Chikitsa Kendra , Agra
Yoga & Naturopathy Specialist, Agra
Ultrasound therapy and ift in the neck and back region will reduce the pain. Keep a check on thyroid condition and do exercises regularly.
1
person found this helpful
Hi madam, homoeopathy has good treatment for your problem and without side effects or addiction. Please take homoeopathic medicine colocynthis 200 daily in the morning (5 to 6 pills each time) for 3 days. However, your complaint is some what unusual. If you wish, private consultation rs149/ for further comprehensive treatment.
1
person found this helpful
As your monthly periods are not regular there must be some uterine pathology or hormonal imbalance. Rule out the cause by investigations. Backache might be associated with that. Do regular exercise for backache. Backache is a very common symptom of leucorrhoea also. Take treatment for that if it is.
View All Feed
Near By Clinics