About
Our mission is to blend state-of-the-art medical technology & research with a dedication to patient welfare & healing to provide you with the best possible health care.
...more
Our mission is to blend state-of-the-art medical technology & research with a dedication to patient welfare & healing to provide you with the best possible health care.
More about Peace Simplified
Peace Simplified is known for housing experienced Alternative Medicine Specialists. Dr. Ashish S. Mahajan, a well-reputed Alternative Medicine Specialist, practices in Pune. Visit this medical health centre for Alternative Medicine Specialists recommended by 48 patients.
Timings
Location
13, ground floor, Mangalam Chembers,Near Poud Road Junction,Poud Road, Kotharud
Kothrud
Pune,
Maharashtra
-
411029

Get Directions
Doctor in Peace Simplified
MA psychology
Alternative Medicine Specialist
Services
Submit Feedback
Submit a review for Peace Simplified
Your feedback matters!
Write a Review
Feed
Nothing posted by this doctor yet. Here are some posts by similar doctors.
CHOLESTEROL

Cholesterol is a type of fat found in the body and is needed for vital body functions such as building new cells, producing hormones & insulation.
The liver makes all the cholesterol which is required by the body.
Cholesterol is of two types:
LDL (bad)
HDL (good)

LDL means a high chance of cardiac disease, while HDL means less
or decreased risk
Cholesterol increases the inflammatory disease of the arterial walls called as atherosclerosis in which there is blocking of artery due to fat deposition, which ultimately leads to heart attack.
Normal levels: 200 mg|dl

CAUSES:
SIGN & SYMPTOMS:

They are hard to find and high cholesterol is quite often detected in routine tests only
Pain in chest
Obesity
Diabetes
Impotency may be due to arteries affected by excessive blood cholesterol.
Muscle pains
An increase in the blood level of cholesterol does not have any obvious symptoms. But is a risk factor for other conditions such as angina (pain in chest), Atherosclerosis, Heart disease, Highblood pressure & Stroke

DO & DONT'S:

Check your diet. Not more than 30% of total calories should be from fat.
INSTRUCTIONS FOR LOW CHOLESTEROL DIETS.
1. Do not use any hydrogenated fats e.g. ghee, butter, margarine
(unless specified), vanaspati, coconut oil, and palm oil. Use instead safflower (karadi) oil, soya bean oil, sunflower oil, dietary, saffola, mazola or corn oil.
2. Avoid egg yolks and foods containing egg yolks e.g. mayonnaise, cakes, sauces, although egg white only is permitted.
3. Avoid all foods baked with fat (shortening lard etc.)e.g. cakes, pies, doughnuts etc.
4. Avoid whole milk, cream, cheese, whole milk curds and sweets made with concentrated milk e.g. gulab jamun, shrikhand, Mawa, chocolates et. Use only skimmed milk and its preparations, paneer made from skimmed milk can be used
5. All organ meats are to be avoided e.g. kidney, liver, brain,
sweetbreads etc. Fat should be trimmed of all meat before use.
Deskin chicken before cooking. Avoid pork, ham and bacon. Avoid shellfish, clams, prawns, lobsters, fish roe, and fish liver oil. Use, fish and deskinned chicken. Meat used should be lean and its use judicious. Stews and meat stock if made earlier can be chilled and the congealed fat should be scraped off and discarded.
6. Nuts all nuts are permitted except groundnut, cashew nuts which
must be avoided.
7. Decrease the use of refined foods in your diet, e.g. maida, cornflour, spaghetti, macaroni etc. Increase and include instead, high fiber foods e.g salads, greens, chapattis (made with atta), leafy vegetables etc.
8. Roast and boil foods on a rack so fat can drain off. Make use of non-stick vessels/pan and decrease consumption of fats and oils whilst cooking

INSTRUCTIONS.
1.Follow maintenance Diet-Controlled carbohydrate, controlled and modified fat, low cholesterol
Control the carbohydrate foods that you eat. Carbohydrate (sugar and starch) foods are limited. This means that sugar is not allowed, jaggery, honey and refined foods e.g. macaroni, spaghetti, bread, biscuits should be limited. Free Foods i.e. Foods Allowed.
Clear Soup Soda
Coffee Flavoring Essence
Herbs Vinegar
Mustard Spices.

Suggestions for Meals away from Home.
When you eat out daily, it is wise to select one particular restaurant some of your food requires special preparation. A regular customer is more like to receive special attention.

MEAT:
Trim off all fat. The safest choice is a chop, steak, chicken (deskinned) or fish. Request that the meat be made without fat. e.g. Tandoori Chicken, grilled kababs, tikkas.

VEGETABLES:
Most Vegetables are not limited. However, avoid those that are made in cream (malai) e.g. Vegetable Makhanwalla; cheese or whole milk. Ask that your serving of vegetables be made without fat.

SALAD:
Avoid salads with creamy dressings, mayonnaise, and cheese.
Instead, take Kachumber or mixed salads etc.

FAT:
Limit the amount according to your diet plan.

BREAD:
Limit according to your diet plan. Avoid, rolls, biscuits, muffins, take instead phulka, chapattis, bhakri etc.

BEVERAGE:
Skim Milk, Thin lassi (non-sweet) lie juice (non-sweet), fresh lime and soda, coconut water, tomato juice (not tinned, non-sweet) tea/coffee (non-sweet) these are allowed.

DESSERT:
For dessert choose a fresh fruit (not tinned) e.g fresh papaya slice, watermelon slice, plums cherries, fresh orange etc.

CONSULT YOUR DOCTOR:

If you see soft, yellow skin growth on yourself or your children.
If you experience symptoms due to increase in cholesterol
contact For example
Pain in chest.
Pain in legs.
Dizziness
Unsteady gait
A thick speech.
Children are highly at risk of developing a common cold. It has been said that 22 million school days are lost each year because of the common cold. This can easily be prevented by a number of simple measures.
Here are the most common methods which people take to make sure that they do not catch the flu:
1. Make your child wash their hands
This is the most common reason for children getting the common cold. It is possible that whatever you touch may get infected with your germs and pass on to your children. This can happen even hours later. Therefore, it is crucial that you wash your hands as often as possible and if this is not possible, you should at least make your child use a hand sanitizer.

2. Do not sneeze into your hands
When you sneeze into your hands, the virus clings to your hands. Therefore, when you sneeze, try to sneeze into a tissue or at least into the inside of your elbow so that your child does not get a cold.

3. Make your child not touch your face
Colds can only enter your body through the eyes, nose and mouth. Tell your kids not to touch their faces so that they do not catch a virus.

4. Make your child do aerobic exercise
Aerobic exercise increases your heart rate and this means, that it also increases the ability of the body to kill viruses.

5. Give your child foods with phytochemicals
Green, red and yellow vegetable and fruits are very good at fighting off viruses. Eat them so that the natural virus fighting ability of the body is increased.

6. Do not allow your child to come near smoke
Smoking reduces the body's ability to fight off cold. This is why smokers get more severe and more frequent colds. It has been said that one cigarette can stop cilia from working for 30 to 40 minutes.

7. Relax
There is also a lot of evidence that your immune system is stronger when you are not stressed out. Try to see that your child is not stressed from school or any other place which may cause them stress.

The rains almost always bring about a plethora of diseases with fevers of different kinds. Dengue, typhoid and chikungunya can be regarded as the top three tropical fevers and diagnosing them sometimes become quite tricky as all of them have similar symptoms and the laboratory tests are not always precise. The best you can do is be aware of the early symptoms and signs as successful treatment is heavily dependent on the detection of early symptoms of the fever you are suffering from.
Dengue
Causes: Dengue is considered as a serious viral ailment and is transmitted by the Aedes aegypti mosquito. This fever occurs in two varieties, uncomplicated fever and the more serious haemorrhagic fever. The latter is the second leading form of the viral disease, leading to bleeding and shock and in the most severe instances. It can also be fatal, especially for children.
Symptoms: The symptoms may vary as per the age and physical condition of the patient. If you are affected with a sudden onset of very high fever along with headaches, rashes and pain behind the eyes, with loss of appetite and vomitingtendencies, then you must consult a doctor. It can also cause weak pulses, difficulty in breathing, restlessness and bleeding from the nose or gums along with blotchiness under the skin.
Typhoid
Causes: Typhoid is a bacterial ailment and mainly occurs due to unhygienic toilet habits, impure drinking water, and it can be transmitted to others through flies, food, faeces, touch and fornication.
Symptoms: The most common symptoms of typhoid fever include high fever, rashes all over the skin, cough, headache and loss of appetite. You may also experience coated tongue, malaise and diarrhoea or constipation. In case you are experiencing any of these signs, then you must seek medical help.
Chikungunya
Causes: Chikungunya fever is a viral ailment that is transmitted to human beings by infected mosquito bites. It is the leading cause of human epidemics in some parts of the African and Asian continents and it has now recently moved to some parts of Europe.
Symptoms: The chikungunya virus infection leads to symptoms that may be debilitating for some people. Fever, rash, fatigue and headaches along with muscle and joint pains are some of the most common symptoms of chikungunya. Some patients have reported excruciating joint pain and arthritis that can last for a week or even months together.
If you are faced with any of these symptoms for over three to four days, then you should not ignore them and seek medical assistance without any delay.
Yauvan pidika or acne vulgaris is an inflammatory skin disorder which is prevalent in both males and females. When the sebaceous glands present on skin produce excessive sebum, the hair follicles present on skin get clogged leading to the formation of acne. According to ayurveda, kapha, pitta & rakta and meda or fat dhathu are responsible for producing acne.
Ayurvedic treatment aims to eliminate the problem from its root. Herbs like Lodhra (Symplocos racemosa), Manjishtha (Rubia cordifolia) and Kushta (Saussurea lappa) are known for their properties to reduce acne. Turmeric (Curcuma longa) and Chandana (Santalum album) are also effective in treating acne. The application of Jaiphal (Myristica fragrans) and Khas-Khas (Vetiveria zizanioides) is believed to provide satisfactory results. Neem (Azadirachta indica), Guduchi (Tinospora cordifolia) are known for their blood purifying properties, which can lessen the occurrence of acne and pimple in the long run.
The following are some of the ayurvedic remedies for treating acne:
1. To reduce the growth of pimple, rub water on jamun (Syzygium cumini) seed and apply it on the pimple.
2. The peel of orange has medicinal properties that can be used effectively in the treatment of pimple. Make a paste of orange peel powder and rose water; apply it on your face on a regular basis. It is an effective remedy that cures acne and improves the skin tone.
3. To achieve an immediate result, apply a paste of lodhra (symplocos crateigodies), vach (acorus calamus) and dhania (coriander). Improvement will be noticed within 7 days.
4. A paste of red chandan (red sandalwood) and jaiphal (nutmeg) are also effective in reducing the appearance of acne and pimples.
5. Apply a paste of masoor dal (red lentils) with milk, ghee and camphor on your face. It reduces the appearance of acne and clears the scars which are left behind.
6. Prepare a paste of lemon, kalaunji (seeds of fennel flower) and milk. Apply it on your face on a regular basis before going to bed. Wash your face with lukewarm water in the morning. This remedy ensures speedy disappearance of acne.
7. Make a mixture of nimbu (lemon), extracts of tulsi (basil) and black kasundi (coffee pods), dry it in sun and apply the mixture on face. It is a powerful remedy that is known to cure the problem of acne.
Besides these home remedies, a balanced diet and healthy lifestyle will also enable you to reduce the risk of recurrent acne.
Asthma is a condition that severely affects the lungs. The airways become narrow and the lungs become inflamed. Its characteristic features include bronchospasm, reversible airflow obstruction and variable and recurring symptoms such as coughing, wheezing, shortness of breath and chest tightness. This might be caused up to 2 to 3 times a day.
Causes:
Daily use of Paracetamol
Vaccines
Daily use of antibiotics
Caesarean sections
Asthma in family
Asthma is usually triggered by:
Tobacco Smoke
Exercise
Polluted or Poor air
Cold Air
Emotional Stress
Allergies
Homeopathy is a system of medicine which tries to 'cure' this disease, instead of trying to provide symptomatic relief. While dealing with a case of asthma, a homeopath not only records the symptoms of the disease but also studies the medical history, family history, physical and psychological characteristics of a person. This helps to find the cause, the precipitating factors, and the hereditary tendency etc. Of special interest to a homeopath is the history of suppression of skin disease. Homeopaths believe that when there is a tendency or predisposition for a disease – it first manifests on the less vital organs, towards the periphery (like skin). If this manifestation is suppressed than the disease shifts inwards, towards the more vital organs (like lungs, heart, brain etc).
The fact that in children asthma is often preceded by eczema is observed by the allopaths also. This fact is written in all their textbooks of medicine. They say that children often 'move-out' of eczema and 'move-into' asthma. But they are unable to make a correlation. Homeopaths believe that the suppression of eczema with topical preparations, does not cure the disease/sensitivity of the person, it merely drives it inwards.
Now after ascertaining the symptoms and the cause, the homeopath tries to find a medicine which matches the symptoms as well as the general characteristics of the person. The medicine so selected is administered to the patient.
When a right medicine is given, the asthma disappears but the old eczema or skin rash reappears for some time, before finally disappearing itself. This reappearance of old symptoms is seen as a reversal of disease process and is considered a very good prognostic sign by homeopaths.
MEDICINES – There are lots of medicines in homeopathy for asthma symptoms and it is not possible to list them all here. Some of the common medicines are ars- alb, ipecac, lachesis, pulsatilla, spongia, sulphur, ignatia, antim-tart, hepar-sulph, nat-sulph, tuberculinum etc. The selection of medicine varies from patient to patient. Therefore, it is always recommended to consult a specialized homeopath for treating your individual case.
The brain is like the central processing unit of a computer that controls the entire body's function. Both structurally and functionally, it is an extremely complex and vital organ and disorders occur due to a variety of reasons – old age, internal injury, accidents/trauma, infections, and malignancy being the most common. The brain has a highly sophisticated network of nerves which arise out of it and the spinal cord and ensures the body works in complete synchrony and coordination. The neurological disorder is a generic term that is used to denote problems in all these – brain, spinal cord, and associated nerves.
The different categories of neurologic disorders include are listed below along with some details on how they affect the individual as a whole.
Developmental defects like spina bifida and hydrocephalus
Genetic disorders like Huntington's disorder and muscular dystrophy
Infections (bacterial, viral, parasitic) are another major category of neurological disorders, causing symptoms both from the infection per se and aftereffects.
Degenerative disorders like Alzheimer's, different types of dementias, multiple sclerosis, Parkinson's disease, etc.
Traumatic injuries as a result of sports, accidents, etc.
Vascular issues like stroke and haemorrhages.
Malignancy including benign and malignant brain tumours
Malnutrition related disorders.
Let us look at some of the most common ones
Epilepsy: This happens due to inappropriate firing in the brain, resulting in convulsions. While it is hereditary in some people, the exact cause is not identified in most people. Effective medications are available which can completely cure the condition.
Stroke: When a blood vessel is blocked due to plaque formation, blood supply is cut off to that part of the brain, leading to paralysis and sometimes even death. Timely intervention can, however, lead to the arrest and even reversal of symptoms.
Parkinson's disease: This is gradual degeneration causing reduced pace of movements (bradykinesia), tremors of the hands and feet, rigidity of movements, and loss of balance. The disease progression happens over a number of years, and it is usually genetic. Medications are available to manage the condition, but a complete cure is still under evaluation.
Headaches: While headache can be a disorder in itself, it is also often the symptom of another neurological disorder. Migraines are very common, especially in women, and are characterised by throbbing, pounding headaches associated with sensitivity to light and noise and vomiting. There are usually triggers like menstruation, chocolates, alcohol, etc., which can be managed. Medications are useful in controlling the pain symptoms.
If detected in the early stages, the progression of most neurological disorders can be arrested and in some cases, symptoms even reversed.

1
person found this helpful
MBBS Bachelor of Medicine and Bachelor of Surgery, MD - Anaesthesia, PDCC - Pain Management, Fellow of Interventional Pain Practice
Pain Management Specialist, Delhi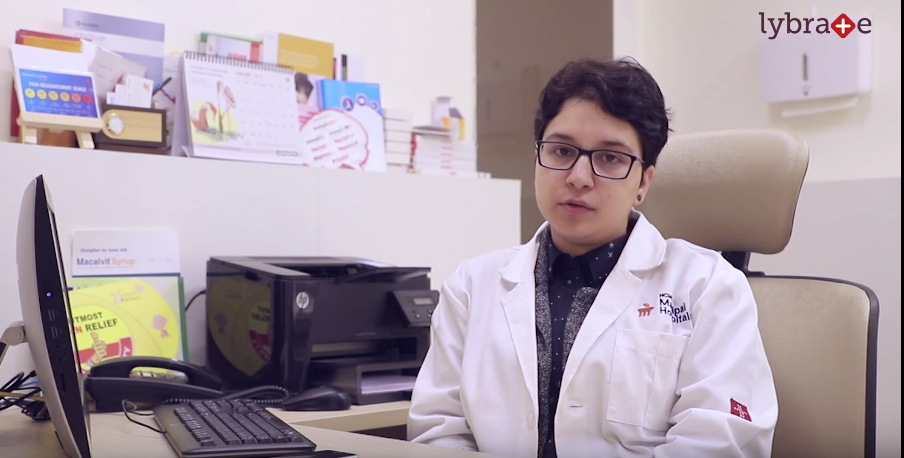 Persistence of pain even after full healing of an affected area after injury or ailment is known as chronic pain. Chronic pain can also occur due to an undiagnosed underlying condition within the body. Any form of pain which lasts for more than 6 months can be categorized as chronic pain. Chronic pain might be continuous or episodic, excruciating or mild, totally incapacitating or merely inconvenient.
503
people found this helpful
As you are having fever only from yesterday, it's better to take Paracetamol 500 mg twice a day. You didn't mention if you have cold or cough or any other problems. So, just take Paracetamol for now. Paracetamol 500 mg is available as Calpol 500 mg in the market.
1
person found this helpful
View All Feed
Near By Clinics