About
Our entire team is dedicated to providing you with the personalized, gentle care that you deserve. All our staff is dedicated to your comfort and prompt attention as well.
...more
Our entire team is dedicated to providing you with the personalized, gentle care that you deserve. All our staff is dedicated to your comfort and prompt attention as well.
More about Kamalnayan Hospital
Kamalnayan Hospital is known for housing experienced General Physicians. Dr. Dalikar Santosh, a well-reputed General Physician, practices in Pune. Visit this medical health centre for General Physicians recommended by 63 patients.
Timings
Location
Sr.no 947/948, Shivajinagar road, Shukrawar Peth. Landmark: Near Rastrabhushan Chowck, Pune
Shukrawar peth
Pune,
Maharashtra

Get Directions
Doctor in Kamalnayan Hospital
Services
Submit Feedback
Submit a review for Kamalnayan Hospital
Your feedback matters!
Write a Review
Feed
Nothing posted by this doctor yet. Here are some posts by similar doctors.
Diabetes is a silent attacker. So, you may continue to be unaware of the disease for a very long time, before you suddenly realize that something is wrong with your body one day. And then tests reveal that you are afflicted with diabetes.
There are some signs that can point to diabetes. Watching out for these can help figure out the problem:
You might lose weight, and it may really seem like a great thing in the beginning but it is not. When a person has diabetes, he is likely to lose his weight because of the decreasing water level in his body as well as the inability of the body to break down food into more suitable forms.
If you are taking more bathroom breaks than usual, and if the rate of going to the loo is increasing gradually with time, it can well be a sign of diabetes. When you are suffering from diabetes, your body becomes less efficient in breaking down the consumed food into sugars and utilising it. Therefore, a lot of sugar gets saturated in your bloodstream and your body gets rid of it by flushing it out through urination.
If you are tired all the time, and by all the time we mean even after getting up from a long and good night's sleep, you may have diabetes. The reason for this is that fatigue comes to you when your body cannot produce enough energy from the food you consume, and this happens only when you have diabetes.
Complications that happen due to diabetes:
Cardiovascular diseases: This means that if you are having excessive diabetes, then you are at a risk of having a major heart attack or a heart stroke. Additionally, increased blood sugar levels also lead to other heart-related diseases like chest pain, narrowing of arteries etc.
Retinopathy: In simple words, diabetes leads to eye damage by making the eye exposed and prone to severe eye disorders like cataracts and glaucoma. If you have retinopathy, then you may also have face the consequence loss of vision or permanent blindness.
Kidney problems: Diabetes causes damage to the blood vessels of the kidneys which may further result in serious kidney disorders and may increase the risks of a sudden kidney failure.
Insulin is the most common treatment prescribed for people affected with diabetes. Diabetes is condition where high amounts of glucose prevail in the blood for an extended period of time. However, there are some drugs that offer an alternative to insulin in treating diabetes, which are-
1. Liraglutide:
Liraglutide is a glucagon-like peptide-1 (GLP-1) drug that causes the body to release greater amounts of insulin so as to facilitate the movement of glucose from the blood to the cells. People with type 2 diabetes generally use this treatment. It slows the digestion process and can cause symptoms of headache and nausea.
2. Pramlintide:
It's an artificially produced version of amylin. It is taken by both type 1 and type 2 diabetic patients, facilitates slower digestion of food and therefore controls release of sugar in the blood. It can cause tiredness and nausea.
3. Dulaglutide:
This treatment is for people affected with type 2 diabetes and it is administered once a week. It causes more insulin to be released and pass the glucose to the cells. It can cause loss of appetite, nausea and abdominal cramps as side effects.
4. Albiglutide:
This treatment facilitates pancreas to release insulin and limits the glucagon hormone production. It is used by type 2 diabetes patients who have not taken well to other treatments. The side effects are skin reaction, respiratory tract infection and nausea.
5. Exenatide:
It is a drug that causes pancreas to release insulin that facilitates movement of glucose to cells. It is a treatment for type 2 diabetes and it restricts release of glucagon in the body. The possible side effects are acidity, constipation and vomiting.
MBBS Bachelor of Medicine and Bachelor of Surgery, MD - General Medicine, DM - Neurology
The brain is a very complex organ, both structurally and functionally, and presents with symptoms elsewhere in the body if there is a problem within. It is akin to a central processing unit of a computer which controls the functioning of the entire body. In addition to ageing, trauma, injury, and infection can also lead to neurological symptoms which require intervention by a neurologist.
The following are some common symptoms indicative of the need to see a neurologist.
Numb chin syndrome (NCS): This sudden numbness is often unilateral and has no dental/oral cause. NCS could either be the first indication of multiple sclerosis or systemic malignancy. Breast cancer, prostate cancer, and small cell lung cancer are shown to metastasize first to the trigeminal area and so numbness in the chin should be further investigated.
Muscle twitches: The quivering, twitching and flickering of certain muscles is common for most of us, which is medically known as fasciculations. These occur due to muscle overuse, tiredness, or due to old age. However, when these get progressive, spread to more and more muscles, and are more regular, then it is a cause for concern. This could be the first indication of underlying motor neurone disease, and it is good to rule it out in the early phase.
Poor vision: Vision is blurred or lost for short periods of time, usually affecting both eyes and lasting for just about a few seconds. This happens due to increased intracranial pressure, which causes sudden vision loss. However, it could also be due to underlying brain tumours that are enlarging and encroaching intracranial space.
Bowel/bladder incontinence: Inability to control bowel or bladder movements along with symptoms like leg stiffness could mean spinal cord compression and should be discussed immediately with a neurologist. Left unattended, it could progress and lead to severe complications.
Droopy eyelid: Whether or not it is painful, whether or not it is seen on both sides, a droopy eyelid is definitely a cause for concern. This could be due to aneurysm of an artery which can press on the cranial nerve and cause more severe symptoms.
Banging headache: A headache as if someone hit you with a cricket bat could be the result of an internal haemorrhage in the subarachnoid space. Diagnosis needs to be confirmed with a lumbar puncture to see if the fluid has blood in it.
Saddle anaesthesia: A tumour in the spinal column compressing on the lower spinal nerves presents as loss of anaesthesia around the genitals and buttocks. This again needs to be immediately looked at by the neurologist.
If you have any of the above symptoms, visit your neurologist, and ruling out serious causes is reason enough to cheer!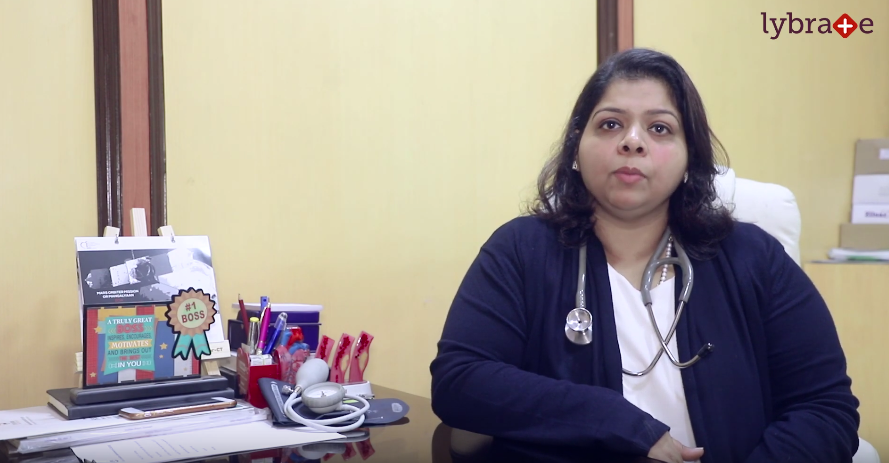 Ever wondered why you needed to share your family's health history at a doctor's clinic? Specific questions regarding health issues of your immediate family or close blood relatives give your doctor an insight into various health risks you might have now or in future. Those are medical conditions inherited by parents or grandparents through genes.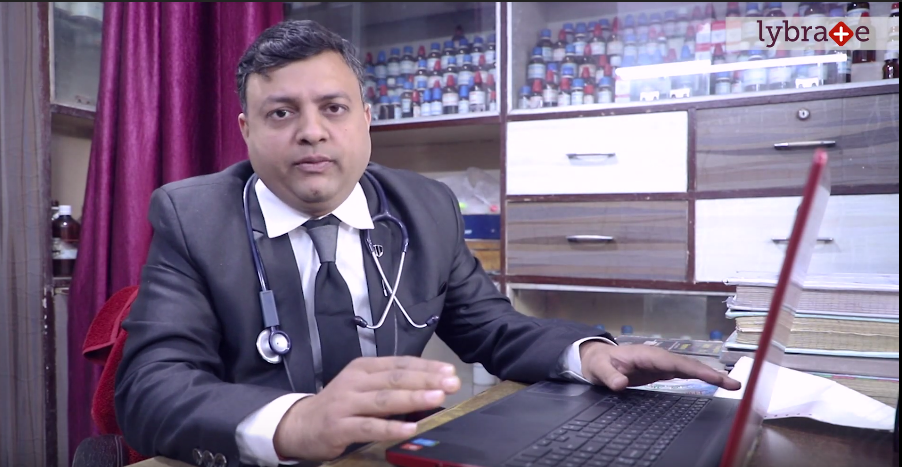 Piles also known as haemorrhoids. It is a condition in which there are swelling and inflammation around the anus and in the lower rectum. It is a condition in which the person experiences extreme pain while pooping and there may also be blood in few cases. It is very common, both in men and women. There are as many as four types of piles, such as internal, external, protruding and blind piles.
Types of tuberculosis (Pulmonary and Extra-Pulmonary) and treatment for them
Tuberculosis refers to an infectious disease associated with the lungs, which is mostly caused by bacteria. There are two forms of tuberculosis. These are pulmonary tuberculosis and extra-pulmonary tuberculosis. There are various forms of each as well. Here are the possible treatments for both pulmonary and extra-pulmonary tuberculosis.
What is pulmonary tuberculosis?
Pulmonary tuberculosis is a type of disease in which bacteria invades your lungs. It is possible that the bacteria in your lungs could just kill you. However, fortunately if you have been taking the right medicines for your bacterial infection you can get cured immediately. The name of the bacteria which causes tuberculosis is known as the Mycobacterium tuberculosis. However, mycobacterium tuberculosis can attack other parts of the body as well. When this happens, it is known as extra-pulmonary tuberculosis.
What is extra-pulmonary tuberculosis?
Extra-pulmonary tuberculosis is when tuberculosis occurs to parts of the body other than the lungs. There are many parts of the body which tuberculosis can occur to including the lymph nodes, the nervous system as well as the bone and joints. Luckily, it is easily curable.
Treatment for Pulmonary tuberculosis treatment
Firstly, it is worth noting that latent tuberculosis has no symptoms and there is no way you can pass it to another person either. However, it is still crucial that you take treatment for it as well. If you do not complete your treatment then your tuberculosis will progress to a very dangerous form of tuberculosis. This is known as multidrug-resistant tuberculosis. Multidrug-resistant tuberculosis is sometimes abbreviated to MD-R TB. There are plenty of medicines which people are recommended to cure tuberculosis. These include.
1. Isoniazid
2. Rifampin
3. Ethambutol
4. Pyrazinamide
Treatment for Extra-pulmonary tuberculosis
Extra-pulmonary tuberculosis has pretty much the same symptoms as pulmonary tuberculosis. This is because extra-pulmonary tuberculosis is the exact same disease which occurs to the patient, it is just that it affects a different body part. Therefore, the exact treatment recommended for pulmonary tuberculosis can be used to cure extra-pulmonary tuberculosis.

Doctor of Medicine, Diploma in Family Medicine, KING GEORGE'S MEDICAL UNIVERSITY.LUCKNOW
HIV Specialist, Ghaziabad
No matter how much information is available about AIDS and HIV, the thought of it makes a person shudder. The Human Immunodeficiency Virus or HIV is the virus responsible for AIDS or Acquired Immune Deficiency Syndrome. This virus attacks the immune system and over time leaves the body defenceless against other infections and types of cancer.
Till date, there is no cure for HIV or AIDS. However, what we do know is how the disease can be transmitted from one person to another. Knowing this enables us to control the transmission of the disease.
Unlike other viruses, HIV cannot be transmitted through air, water etc. This virus can only be transmitted through:
Blood: Receiving blood transfusions from an HIV positive person is sure to put you at risk of suffering from the disease as well. For this reason, it is essential to only take blood from registered blood banks that run HIV screening tests. This holds true for organ and tissue transplants as well. Being stuck with an HIV infected needle can also put you at risk of coming in contact the virus. In some cases, direct contact between broken skin, wounds and mucous membranes can also lead to the transferring of HIV cells from one person to another. HIV does not spread through saliva, however, if while kissing, both partners suffer from bleeding gums and one partner is HIV positive, there is a risk of the transference of HIV from one person to the other.
Bodily fluids such as semen and vaginal fluids: The only way to prevent the transmission of the HIV virus from one partner to another while having intercourse is by using a condom. This creates a barrier between the bodily fluids of both partners and keeps them safe. A condom is needed even if the couple is engaging in anal sex. In fact when comparing anal and vaginal intercourse; anal sex puts HIV negative partners at a higher risk of getting in contact the virus than vaginal sex. Theoretically, this virus can be transmitted even through oral sex is a HIV positive man ejaculates into the woman's mouth. However, this is a rare occurrence.
From a mother to an unborn child: A HIV positive mother can transmit the virus to her child when pregnant, at birth or while breastfeeding. However, if the mother follows HIV treatment, the chances of her passing on this virus to her child are significantly lowered.
The above are the only three ways HIV can be transferred from one person to another. HIV cannot be transmitted by sharing utensils, drinking the same water, through mosquito bites or by shaking hands etc. Thus, there is no reason to ostracize an HIV infected person.
The prostate gland in males surrounds the urethra, through which urine and sperm are passed out of the body. Its function is to secrete a fluid, which provides nourishment to the sperm. It is about the shape of a walnut and is present between the pubic bone and the rectum.
As a man crosses 40, the prostate gland begins to increase in size due to an increase in the number of cells. This is known as hyperplasia. The condition is usually benign and therefore the name benign prostate hyperplasia (BPH). As it continues to grow, there is an increased pressure on the urethra. Therefore, there can be problems with urination. The bladder, being a muscular organ, compensates to some extent and so the problems with urination are mostly managed. If left untreated, this can continue to be a major problem and the bladder may not be able to compensate. In men who are 60-plus, BPH is very common.
Signs and symptoms
One of the initial symptoms of BPH is when the urine stream begins to grow weak.
There could also be a reduced speed of passing urine.
Men with BPH never have a feeling of complete emptying of the bladder.
On the other hand, there is also a constant difficulty in initiating a urine stream. There could be intermittent breaks in the urine stream.
The person may feel the need to strain to initiate the stream and to ensure complete emptying.
There could be dribbling of urine after passing urine.
The duration between two bathroom visits can constantly reduce, with the constant urge to urinate.
There is a constant urge to visit the bathroom, which is more common in the night. One of the most annoying features of BPH is the walking up at night to urinate, but with an inability to initiate a stream and an inability to completely empty the bladder, it leaves the person very irritated and frustrated.
There could be blood in the urine. In fact, blood in the urine accompanied by fever, chills, nausea and vomiting are indications of an emergency.
There could be blockage of urine completely, if the enlargement is quite severe.
If you are having any of these symptoms, then the doctor will first test for an enlarged prostate through a digital rectal exam. Then a test is done to check a chemical called prostate specific antigen. Increased levels of this chemical is almost always indicative of BPH. In addition, X-rays and scanning may be used to confirm diagnosis.
Treatment
Though medications are available, confirmatory treatment is through surgical removal. The procedure needs a inimum of 2 to 3 days.

Consultant Dyslexia, Autism & Child Psychologist. Consultant Clinical & Mental Health Psychologist., Post Masters Doc in Behavioural Medicine , Post Masters Doc Psychology
Getting a good night's sleep is essential for mental and physical wellbeing. Ideally, one should get at least 8 hours of continuous sleep every night. However, some people find this hard to achieve. They may have trouble going to sleep, wake up frequently or have a very poor quality sleep. Here are a few tips to help improve your sleep.
Set a sleep schedule: Like children, adults also need to go to sleep and wake up at the same time every day. This should be followed for at least 6 days a week. Having a sleep in may seem like a good idea but this can affect your ability to go to sleep in time at night and make you wake up the next morning feeling tired. Hence, train your body to sleep and wake up at the same time every day.
Avoid stimulants after sunset: Nicotine and caffeine can be very detrimental to your sleep cycle. The effects of these substances can often last for hours. Caffeine not only makes it difficult to fall asleep but can also make a person wake up frequently at night. Alcohol can make a person seem sleepy initially but can alter make him or her wake up earlier than usual and hence disrupt the sleep schedule. Hence, avoid these substances for at least a few hours before going to bed. Instead, you could drink a cup of calming chamomile tea to soothe the nerves and help you sleep well.
Create the right sleep atmosphere: Ban the television, tablet and other mobile screens from your bedroom. The light from these devices makes it difficult to fall asleep and the material being seen can play on your mind for hours and make you toss and turn. Make your room as dark as possible to make it easier to fall asleep. Using blackout curtains can be a good idea. Also, make sure the noise and temperature levels are conducive to sleep.
Exercise: Exercise has many benefits. This includes better sleep quality. A workout tires the body and reduces the chances of waking up in the middle of the night. However, timing your exercise routine is very important. The ideal time for a workout is in the early morning or early evening. Do not work out just before going to bed as this can have a stimulating effect on the mind.
Limit naps: Avoid napping through the day. While this may seem like a good way to catch up on sleep, it can have a detrimental effect on the quality of your night sleep. If you must nap in the afternoon, keep it short. Training your body to associate sleep with darkness can make it easier for you to fall asleep at night.

1
person found this helpful
It is called spermatorrhoea. It is due to debility of the generative organs. Homoepathic remedies like selenium, dios,can notharis, salix nigra, acid phos, conium ,bufo, agnus castus, staphy etc cures it permanently without side effects. You can consult me online for homoeopathic treatment without side effects.
View All Feed
Near By Clinics