About
Our goal is to provide a compassionate professional environment to make your experience comfortable. Our staff is friendly, knowledgable and very helpful in addressing your health and fin...
...more
Our goal is to provide a compassionate professional environment to make your experience comfortable. Our staff is friendly, knowledgable and very helpful in addressing your health and financial concerns.
More about Bagga Clinic
Bagga Clinic is known for housing experienced Gynaecologists. Dr. Hemraj Bagga, a well-reputed Gynaecologist, practices in Pune. Visit this medical health centre for Gynaecologists recommended by 104 patients.
Timings
MON-SAT
10:00 AM - 01:00 PM
05:00 PM - 10:00 PM
Location
Building No.B, Shop No.9, Aronyeshwar Park Society, Sahokar Alagor, Parvati Darshan, Pune
Parvati
Pune,
Maharashtra

Get Directions
Services
Submit Feedback
Submit a review for Bagga Clinic
Your feedback matters!
Write a Review
Feed
Nothing posted by this doctor yet. Here are some posts by similar doctors.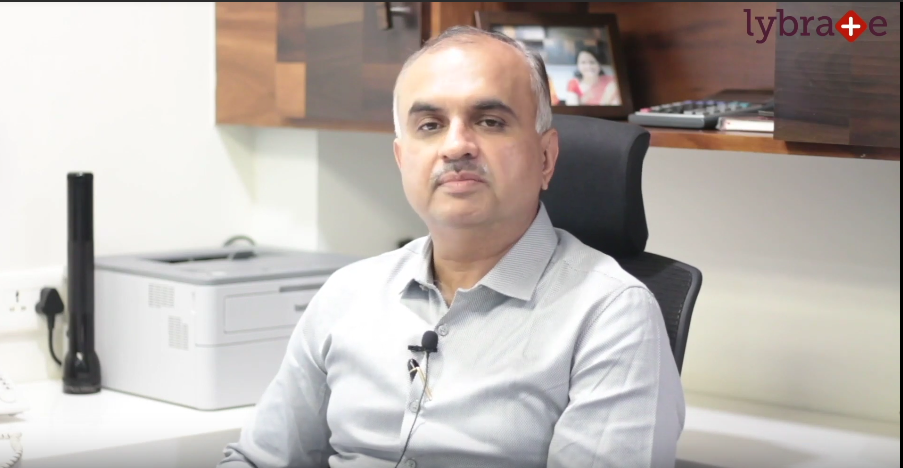 Homeopathy is a system of alternative medicine that has a solution for almost all your health issues. The best part of this mode of treatment is that it doesn't cause any side-effects. At a time when people are suffering from many recurrent diseases, the need for an expert homeopath becomes mandatory.
Obesity is a medical condition in which excess fat gets accumulated in the body, so much so that it has an adverse effect on one's health. Anyone with a body mass index (BMI) of 30 or higher is considered to be obese. People who are obese or overweight are at a much greater risk of developing serious conditions such as heart disease, type 2 diabetes, and osteoarthritis. However, not everyone who is obese has these problems. A family history of health conditions and the accumulation of weight across the different parts of the body are factors that may also increase one's risk of developing serious conditions.
The following are the health risks associated with obesity:
1. High Blood Pressure-
Being overweight or obese can contribute to high blood pressure in several ways. When there is an increase in body weight, it puts more pressure on the circulatory system to move the blood around the body. Obesity is also attributed to higher cholesterol levels, especially when there is weight accumulation in an area. For example, if the weight gain is in the abdominal area it can lead to thickening and stiffening of arteries in this area. This is a result of plaque deposition in the walls of the blood vessels which further increases blood pressure.
2. Diabetes-
Being obese puts one at a greater risk of developing type 2 diabetes. This type of diabetes is usually common in adults but is now occurring in children too given the increase in obesity rates. Being obese can cause the resistance of insulin, a hormone that is essential for the regulation of blood sugar levels. When the body becomes insulin resistant, it leads to lesser or no absorption of sugar in the blood resulting in elevated blood sugar levels. Obesity can also decrease insulin sensitivity, causing a condition called prediabetes which almost eventually develops into type 2 diabetes.
3. Heart Disease-
The chances of developing heart disease are 10 times higher in people who are obese compared to those who are not. Conditions like atherosclerosis (hardening of arteries) and coronary artery disease are more prevalent in obese people due to fatty deposits and plaque buildup in the arteries. This leads to narrowed arteries and reduced blood flow to the heart and can cause chest pain (angina) or a heart attack. Sometimes, the narrowed arteries can also form blood clots that result in a stroke.
4. Joint Problems-
Even a slight change in body weight can affect one's bone and joint health. Being overweight can contribute to joint problems largely in two major ways. Firstly, the excess weight can put additional stress on the weight-bearing joints (such as knees) causing more wear and tear. Secondly, the inflammatory factors associated with obesity can also trigger problems in the joints and contribute to conditions like osteoarthritis. Even losing a little weight can help by improving mobility and bone health of the joints.
5. Sleep Apnea-
Sleep apnea is a common but serious sleep disorder that is characterized by repetitive interruption of sleep for about 10 seconds or more. This causes the reduction of oxygen in the blood and may also wake the patient up from time to time. The most common cause for the development of sleep apnea is obesity. Being overweight leads to the development of soft tissue present in the mouth and throat. When the patient is sleeping, the muscles of the throat and tongue are more relaxed and the soft tissue may block the airways, causing an episode. The chances of sleep apnea are higher in people who have an accumulation of fat in areas of the neck and trunk.
6. Psychological Effects-
Apart from giving rise to chronic conditions, being obese can play havoc on one's mental health too. In a culture where being thin and slim is objectified as the perfect or ideal body type, people who are obese often face issues of inferiority. Psychological issues arising from being overweight can include low self-esteem, anxiety, depression. Being obese is also a trigger for eating disorders such as binge eating, bulimia, and anorexia.

Source: Medanta.Org
2
people found this helpful
Dear Lybrate user worried about a late period, but know you're not pregnant? Missed or late periods happen for many reasons other than pregnancy. Common causes can range from hormonal imbalances to serious medical conditions. There are also two times in a woman's life when it's totally normal for her period to be irregular: when it first begins, and when menopause starts. As your body goes through the transition, your normal cycle can become irregular. Most women who haven't reached menopause usually have a period every 28 days. However, a healthy menstrual cycle can range from every 21 to 35 days. If your period doesn't fall within these ranges, it could be because of one of the following reasons. For more information about it consult us privately Lybrate.
Hepatomegaly is related to enlargement of liver with excess fat. Bulky uterus shows, changes is uterus with a different note, that are not healthy. Enlarged cbd related to enlarged common bile duct. It will be better if you can consult to a good physician as well start with a healthy diet. Reduce some weight of your weight is excess. By reducing some extra fat you will get some relief as indirectly its related with the body fat too.
What is your age. Do the following-- 1. You maintain high grade of personal hygiene. 2. Do change your undergarments at least 2 times a day 3. Wear cotton underclothes. 4. Stay hydrated. Drink plenty of fluids. 5. Keep the area dry. For more details you can consult me.
1
person found this helpful

MBBS, CCEBDM, Diploma in Diabetology, Diploma in Clinical Nutrition & Dietetics, Cetificate Course In Thyroid Disorders Management (CCMTD)
lybrate-user ji, thanks for the query. Usually after delivery hypothyroidism may get reduced or reversed in some cases. That can be only confirmed by testing tsh levels. This should be done after about 3 months of delivery. So please check tsh and inform. Then only one can decide whether there is a need for continuing thyroxine tablets.
In a life, full of stress, tension, anxiety and busy schedules, people barely take care of their personal hygiene. People are so busy in their lifestyles and work that they don't even get a proper time to take care for themselves, which at some point affects their physical and mental health.
To keep yourself away from germs, bacterias, viruses and illness, personal hygiene should be a part of everyone's regular routine. Hygiene never mean washing hands and brushing teeth, includes every part of the body neat and clean. People must be careful while coughing or sneezing when they are with someone or in any public place.
Try to use tissues, if suffering from cold and cough and also remember to throw it after using it. If you are in a risk of catching infection, through any ways include sexual intercourse, in which people can use protections like condoms, which are available for both sexes.
Personal hygiene also affects individuals mental health, so if you practice good hygiene, there are chances, you will stay mentally fit. If you carrying unwashed clothes, body odor, bad breath, missing teeth, then you can face social discrimination or get bullied at your social life too.
Importance of personal hygiene
Being good towards your personal hygiene is beneficial for your health and social environment. Being neat and clean impacts lives around you as you will be having less chances of getting ill. It also makes you socially and personally well presentable, that will reflect your personality as well.
Having a good personal hygiene, will help you to have a better self esteem. In other words, if you are unhygienic, then you will feel uncomfortable which will lessen your confidence level in public. Indirectly, poor hygiene will also affect your mental health.

Below we have described the effects of poor personal hygiene:
Hygiene plays a very important role in everyone's life but what if you fail to take care of your hygiene? This will not only impact your body but will also demoralise you to stand in public. It's a fact that people do not want to stand with or near someone who smell bad or who has lice in his/her hair.

Here we will take the look at the effects of poor personal hygiene:
Body odor: It is one of the most common poor hygiene practices. Body odor is caused when the sweat interacts with bacteria that are formed in apocrine glands. When the sweat is left unwashed for too long, the bacterias get multiplied and causes the smell from body parts like armpits or intimate parts. This leads to embarrassment if you are in public.
Bad breath: You may not feel good if you talk to someone and your mouth badly smell. To save you from this awkward situation, you must brush your teeth at least two times in a day. If you don't do so, the bacteria attacks your teeth and digest the leftovers, after which your teeth starts smelling. This is recommended to wash your mouth after eating your meals, so that the bacteria did not harm your teeth.
Urinary Tract Infection: The infections in the Urinary tract is caused by the bacteria Escherichia coli which usually resides in intestines. As soon as the bacteria manages to enter urethra, it moves towards the kidneys and bladder whi c ch leads to fever, pain and problematic urination. It is important to maintain proper toilet habits. You must use paper tissues in washrooms and ensure yourself to wash your hands each time you use bathroom. You can also use alcohol jelly as an alternative to water and soap.
Ringworm: This is an infection which is caused by fungal organisms in the skin layers. A scaly and itchy rash appears in the middle of the skin in the shape of ring. Ringworm infection spreads if you are in contact with an infected surface, person or animal. To prevent this disease, you must wash the infected area thoroughly with water.
Depression: Yes, you heard it right. You may fall into depression if you have poor hygiene. It begins from a feeling of low self-esteem and low self worth. If you will not keep yourself well dressed, well finished, you may face comments from everywhere, which will directly affect your mental health and lessen your confident. Bad hygiene always affect your personality.
Benefits of personal hygiene
Poor hygiene not only leads to bad odor or bad breath but sometimes it also brings severe health issues. Despite of illness, it may also spoil your personal, professional relationships and school performances. Here are the points why personal hygiene is beneficial for us:
Good health:
We are always in contact with germs and bacterias. Whatever we do, we are always in connection with harmful organisms. To keep yourself safe from them, you need to bath regularly and remember to wash hands after using washrooms.Use tissues after sneezing or coughing. Good hygiene also helps in maintaining the pH level skin.
Personal Relationship:
It is obvious, if your body will odor, or you will have an unclean appearance, no one will like to talk to you You will feel uncomfortable in your company which will hamper your relationships with others.
Professional Relationship:
Imagine you are in your office, and your sweat is smelling like hell? Do you think anyone will sit beside you or they will talk to you? People will prefer to maintain distance with you. This will only lead to embarrassment. So, it is better to maintain your hygiene and go office in a well-dressed manner.
Washing your hands, bathing regularly are not only the types of personal hygiene. Taking a sleep of proper eight hours also comes in good personal hygiene. Now, after we have known the benefits of personal hygiene. Below we have provided 10 personal hygiene practices that you must know:
Hair: Wash your hair regularly. This will help in removing the dead skin from the scalp and will also wash off dirt from the head. If you don't keep it clean, you can suffer from dandruff that will lead to pimples on your face.
Hands and Feet: Wash your hands always before and after eating. Your hands carries more germs that other parts of your body. Washing your hands regularly will ward off germs and bacteria and will help you to stay fit. You must also wash your feets daily before sleeping especially the bacteria-prone area i.e. near your feet.
Body: Keeping your body clean will save you from numerous body diseases. Bathing regularly will wash off bacterias and germs that may lead to body odor. This will also help in maintaining mental health.
Nails: Nails deposits lot of germs inside and when you eat something with hands,these germs goes inside your stomach which leads to severe stomach pain and other illness. So, it is always said to keep your nails small and if your nails are long, then remember to take proper care for your nails and keep it clean.
Grooming: It is must to keep your private parts clean as it can lead to major health issues. Your underclothes or socks collect the dead skins and sweat from your body. So it is important to change your undergarments and socks on a daily basis.
Ears: It is one of the parts of body that we ignore. But we should never do so. Keeping your ear clean is also very important for your body and health. If you don't get time daily, so make sure, you clean your ears at least once in a week.
Oral: Oral hygiene is also very important for a person's health. It is recommended to brush twice in a day and flossing at least once. This helps in stopping the bacteria to attack our teeth which saves you from gum diseases and plaque. If you keep your teeth clean, you will never face embarrassment while talking to people.
Donn neat clothes: Dirty clothes are source of contamination which may cause many kinds of health issues. It is better to wear clean clothes.
Feminine Hygiene: During menstruation, remember to change your sanitary napkins and tampons after 6-7 hours. Keep a few tampons and sanitary pads in your bag, so that you can use whenever you need it.
Sleep: Many people, especially the youngsters suffer from poor sleep hygiene. It is said that a person should take at least an eight hours sleep. This not only helps in maintaining your health but it also helps to restore energy and keeps you f6fit and fresh.
We have provided personal hygiene checklist that you must go through, so that you did not face any sort of embarrassment because of your hygiene habit:
Bath regularly
Take proper care of your private parts
Wash your hands and feets
Brushing your teeth
Cutting your nails weekly.
Cleaning your ears once in a week.
Scraping your tongue.
Face hygiene
Washing hair on a regular basis.
Timely haircut.
Shaving.
Cleanliness in the kitchen.
Donning neat and clean clothes.
Changing undergarments daily.
Moisturizing your skin.
Spraying deodrant.
Regular check-ups to dentist.
Eating healthy foods.
Clean your workplace.
Proper sleep.
1
person found this helpful
Hi, Lybrate user, maintain your personal hygiene. Your underwear must be airy to allow fresh air to reach your groin and pelvic muscles to ease your problem. Your diet be easily digestible on time to check gastric disorder. Take, homoeopathic medicine, underlying: @.echineceaq -20 drops, mixed with 1/4 cup of normal water and apply, locally, twice. Keep in touch with your gynaecologist inorder to monitor your medication during pregnancy. Take care.
You need to do upt. But urine pregnancy test should be done 10 days after missing your period. For example if your date was 10th, then do the test on 20th. Before that it can give false negative or false positive test.
1
person found this helpful
View All Feed
Near By Clinics